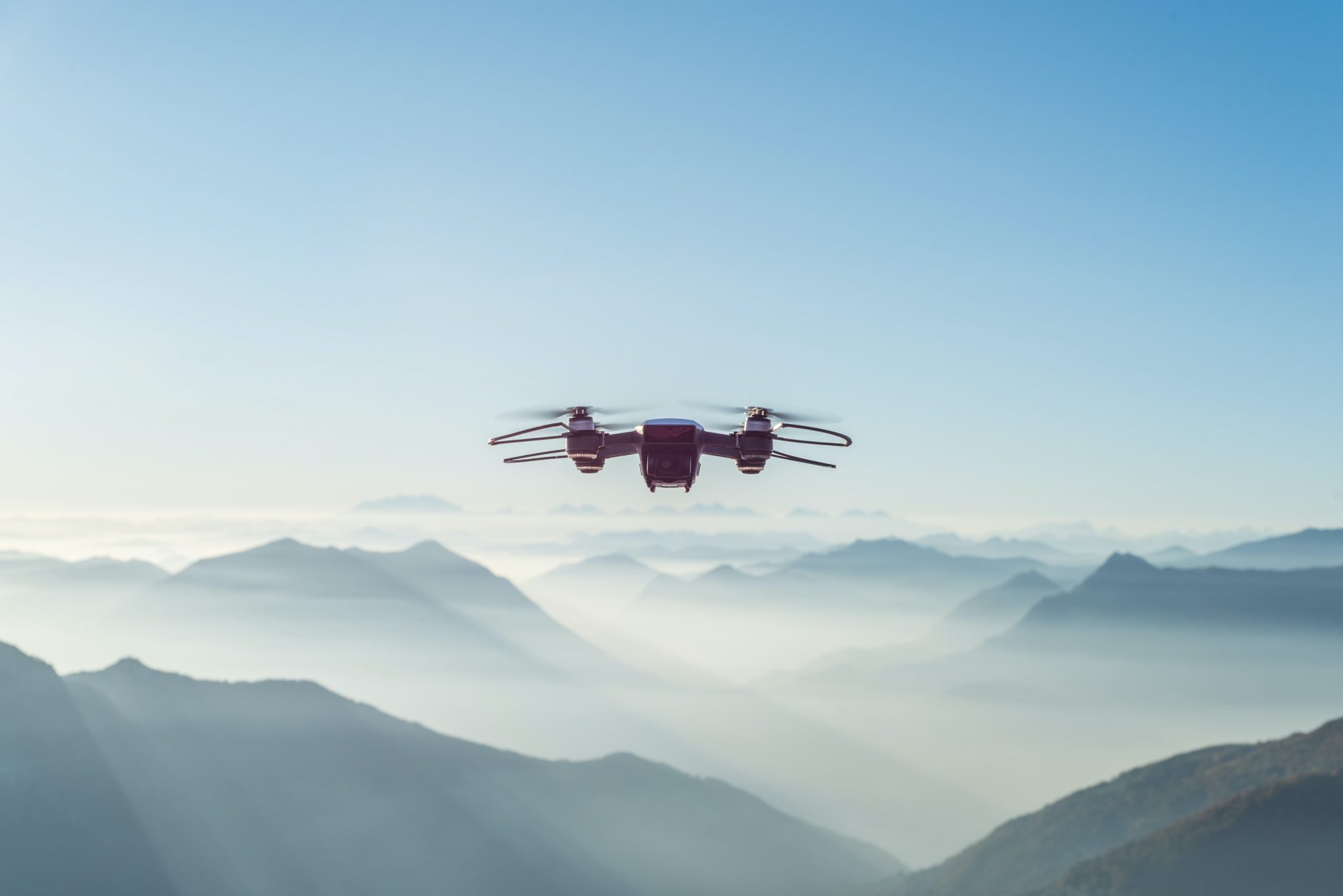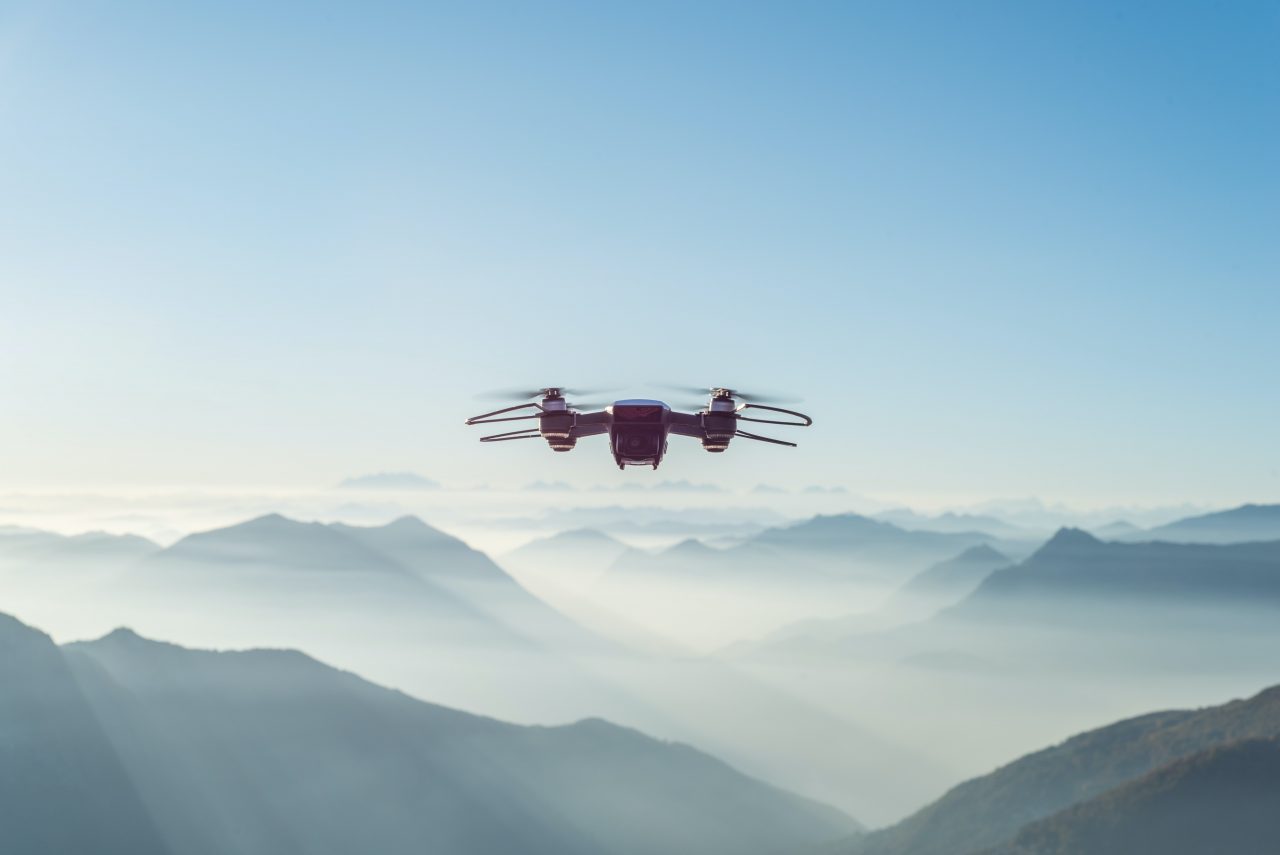 Not that long ago, if you wanted an aerial photograph you would have to hire a photographer who was skilled in getting in a helicopter and leaning out of it, often dangerously far, to take photos. But that has all changed thanks to drone photography so that now you can easily (and safely) capture that same photo. Of course, you can still hire someone who specializes in drone photography. Indeed, technology has certainly brought about new photo opportunities for professionals and amateurs alike, and drones are now more accessible and affordable than ever.
Aerial photographs have always been a creative way to capture stunning images, and now that drones are being used for that purpose, we'd like to suggest a few ways you can use one for that perfect picture. From getting a bird's eye view of your home to a creative new angle for photos from your wedding (and a lot of other really cool stuff in between) drone photography is no longer the wave of the future. The future is here!
If you're looking for a little inspiration, here are five creative things to capture using drone photography:
1. Your Home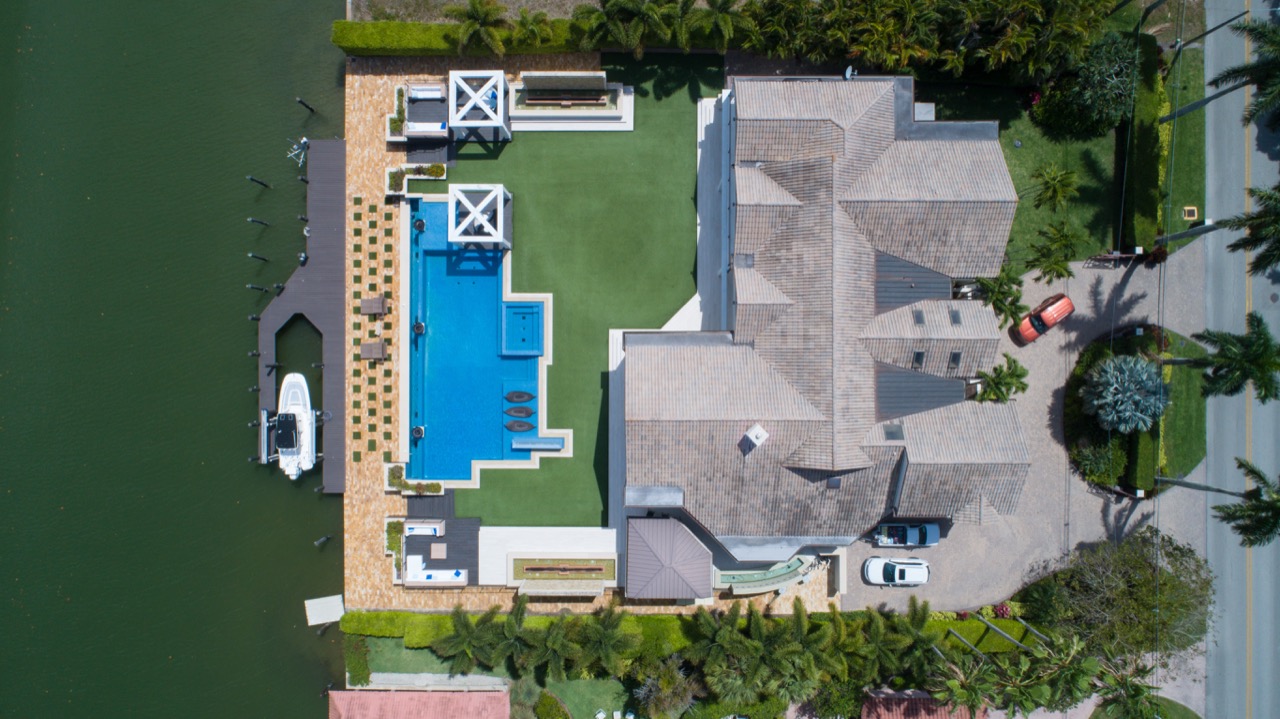 Realtors are already learning about the value of drone photos in marketing real estate. It's a great way to let potential customers see the exterior of the property and get a sense of the surrounding neighborhood. Is there a cool pond in the backyard? Are there dormers on the roof? Is the property bordering the edge of a forest? The land you're trying to sell could be vast, and you want to really capture how big it is, too. All these features and more can be showcased with a simple drone photo.
You don't have to limit the use of drone photography to selling your home though! Use it to get a photo of your home from a different angle, whether you want to add to a custom home portrait or start a new gallery wall! And don't limit it to your house. You never really notice the order to city blocks and neighborhoods until you view them from above, whether they are patterned like uniform Lego blocks or randomly dotting the landscape. So consider the view from the sky of your childhood stomping grounds or your present habitat for a lasting keepsake that is sure to become a conversation piece now and for years to come.
2. Your Business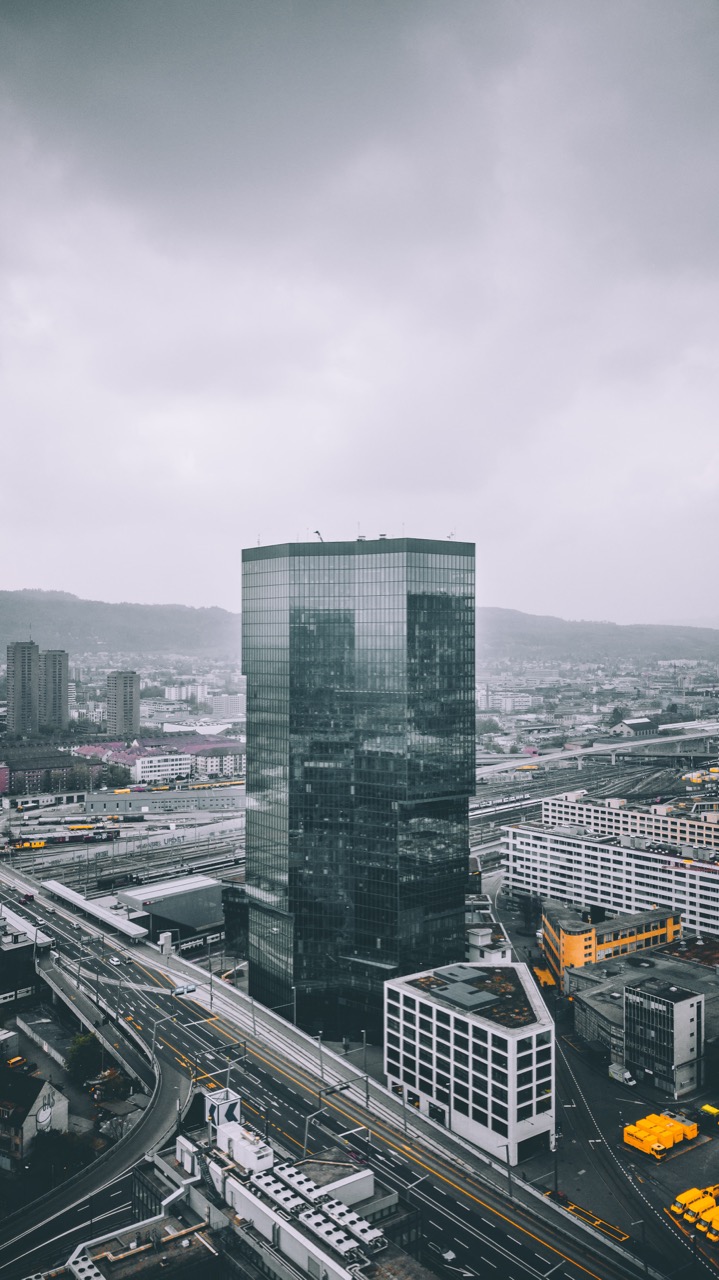 Real estate isn't the only business that can benefit from drone photography. Your office probably has a lot of stuff displayed on the walls — whether artwork, company policies or even inspiring quotes that promote your company's philosophy. Consider the use of drone photography to boost that display and turn that wallspace into advertising.
Perhaps the product or service you sell can be the focal point of your photography. Sure, certain products and services lend themselves more to drone photography than others. Obviously any outdoor product or activity would look awesome from above (think pools, skis, boats.) But if your product or service is less tangible, (think manufacturing, corporate, medical) perhaps the building can be the focus. It can make an impressive statement to prospective clients and/or give your employees a sense that they are, indeed, part of something extraordinary.
3. Your Wedding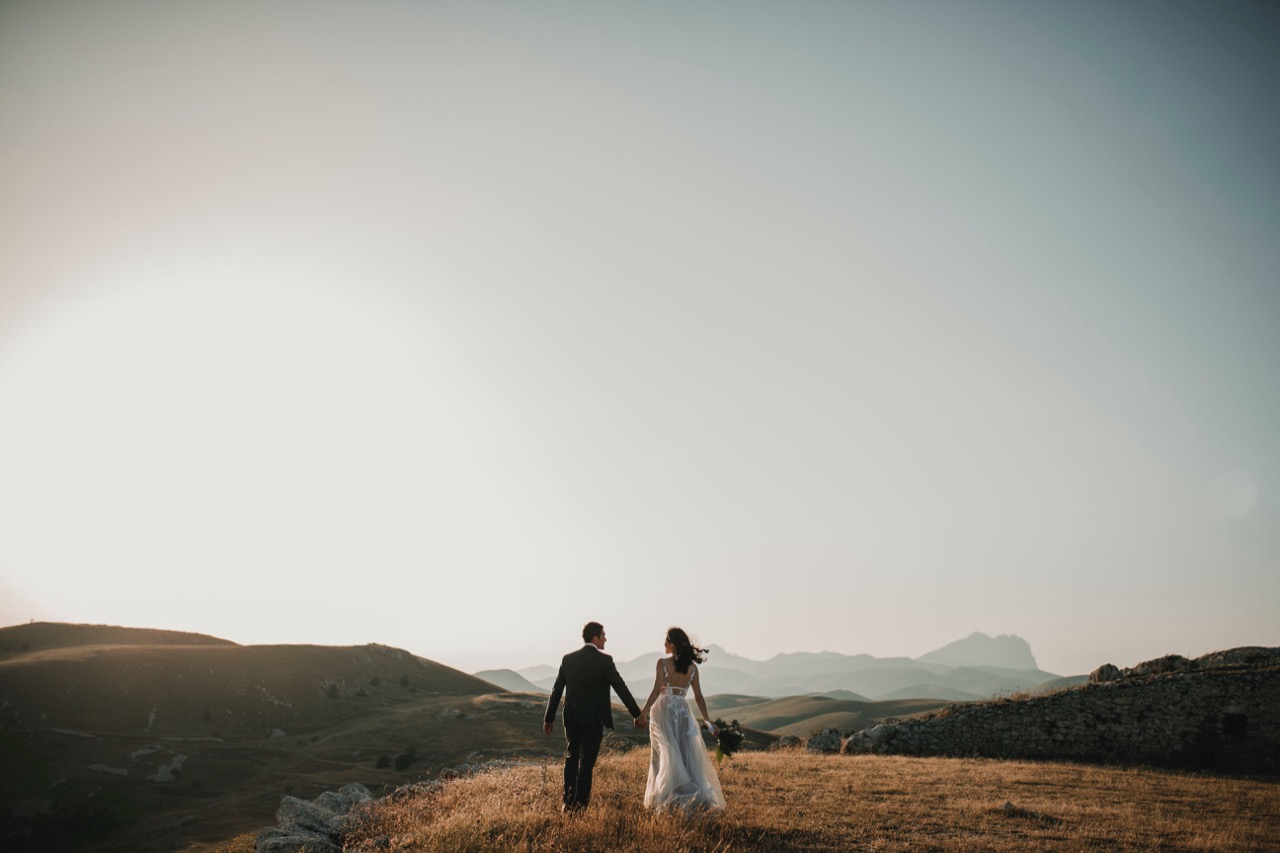 You've heard the stories: a wedding takes a long time to plan, it goes by in a blur, and what's left are the photos to remember it. And although the tried and true photographs are invaluable, some aerial view shots of your big day can be a great way to relive those memories. If you were married in a church or synagogue, you and your significant other walking down the steps after saying "I Do." If you opted for an outdoor wedding, maybe a panoramic view of your venue. Perhaps even a shot of your guests sending you off after the reception with sparklers to light your way. The possibilities are endless!
4. Your Family (and Friends)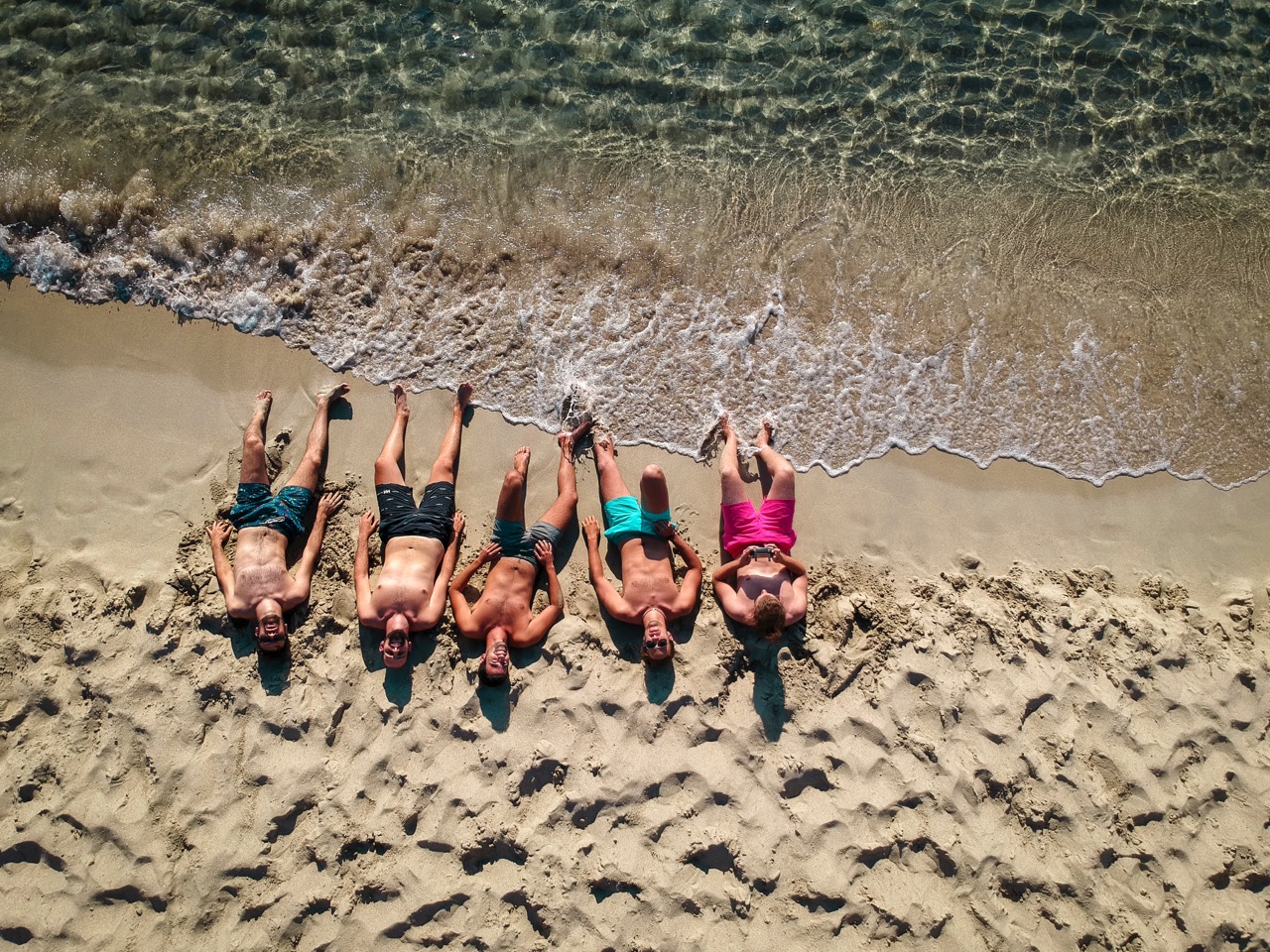 Everyone loves family photos, for sure. And let's face it, your closest friends are family, too. And while those more grounded shots of everyone with their arms slung over each other or conventional posed pictures at the beach (while everyone is wearing similar outfits) are great, sometimes you just have to mix it up. Why not take it to the sky?
Grounded, conventional, or posed is probably not what you want in a drone photo with family and friends. How about a toast to the above? An impromptu shot of your beach volleyball game? Or, like in the above photo, you want to fully illustrate the chilling ability of you and your closest friends. Whatever it is, a drone photo can definitely accomplish the loftiest of photo goals.
5. Scenic Landscapes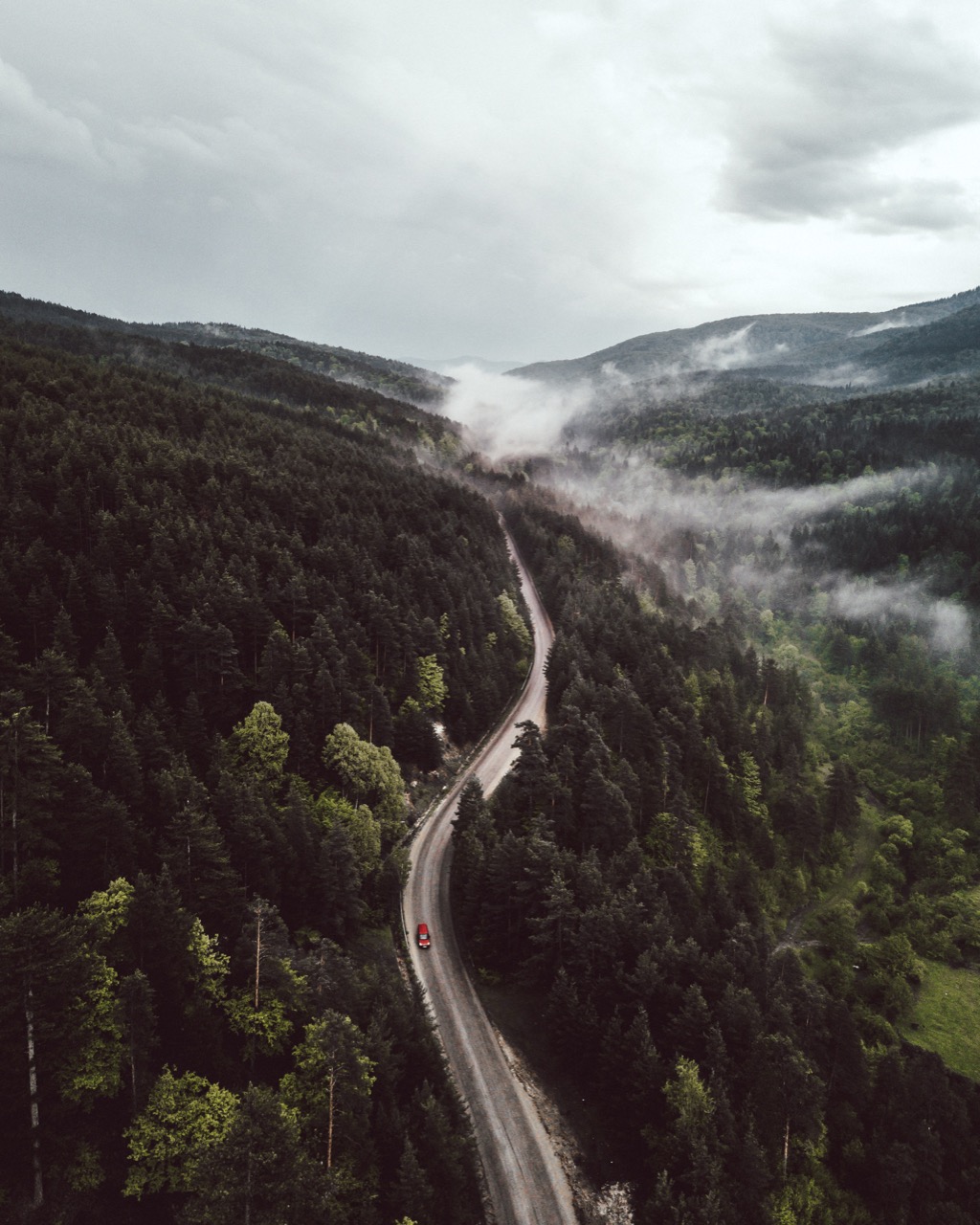 Some of the best opening shots in movies are those of a sweeping landscape — just to show the viewer where they are, and just how far they're about to be taken from home. While you might not be making the next great American cinematic masterpiece with a drone photo, with a little practice (or even just a little luck) you still could take a shot that's on par with some of those jaw-dropping opening shots.
The really great thing about drone photography is the expansive nature of the shot. It can capture the whole horizon, an entire city block, a sprawling forest. The more you experiment with drone photography, the more you can expand the possibilities.
Sometimes, the Best Photo Opportunity Is Right Overhead
The perfect photo opportunity could be right in front of you, or, right above you! Don't miss the perspective that a little altitude can bring. Luckily, today, you don't have to. Think of drones as flying cameras, and with one press of a button, you can be on your way to a great photo to add to your collection.
Of course, as with most things, it will take a little practice to get that perfect shot, so give yourself some time to learn how to take great drone pictures. And again as with most things, there's a lot of information on the internet to get you started. And for those who are not inclined to DIY, there are lots of professional drone photographers out there who can capture your vision.
If you already have some drone shots hanging in one of our frames or this post inspired you to do so, don't forget to send us your pictures!