For many of us, coffee has a special place in our hearts. It's almost impossible to start the day without it and some folks seem to run on the stuff! The smooth robust taste and nutty smell are iconic and have stood the test of time. It's safe to say that coffee and coffee bars will never go out of style.
So why not bring that comforting cafe and coffee bar feel to your space? Coffee shops and cafes are known for not only their delicious beverages but also their inviting and cozy atmospheres. Imagine your own space to sit down, relax, and REALLY enjoy that cup of joe.
We've come up with a few coffee bar decor ideas to help turn your space into a percolating paradise! We've also included a few Coffee Bar Decor Freebies!
---
How do I decorate my own coffee bar?

– We've got you! Keep in mind these style factors when preparing to design your own cafe space: Space size, storage & shelving, cutlery & drinkware style.

How do I customize my home cafe?

– Consider the following: Keep special treats on hand, add cozy homey comforts, and create an entertainment shelf.
---
---
🍽 Serving Spaces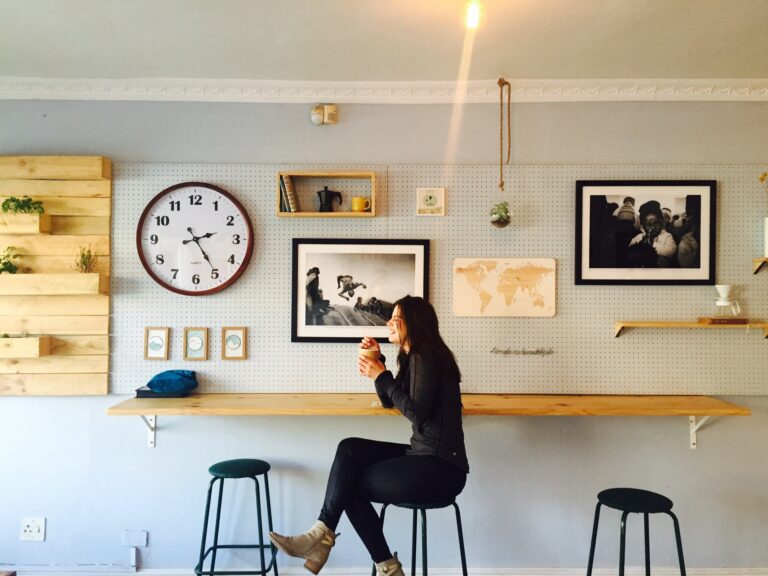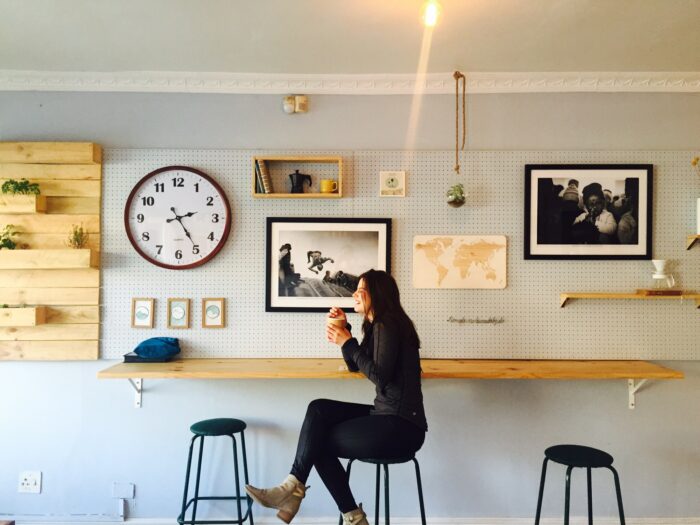 Whether you have a kitchen, corner desk, cart, or full bar available to you – any space can be made into a coffee bar! You can customize your coffee cafe to fit your taste and needs, as well as any unexpected guests that may arrive. (It's always best to be prepared!)
• Cafe Cart 🛒
Have a bar or desk file cart? Turn it into a mobile caffeination station! Bar carts were built to store enough glasses and bottles to get the job done, you could even keep the coffee flowing with some evening espresso drinks. Chocolate espresso martini, anyone?
• Coffee Closet🚪
Turn a boring spare closet into a stylish and vibrant coffee bar by adding fresh shelving, wallpaper, and some framed wall decor! Set up your coffee brewer, french press, and kettle at the base and work your way up. Cups, mugs, glasses, and saucers should be kept above to avoid bumping into them after a java-fueled frenzy.
• The Corner Cafe 🏪
An empty living room corner space is a perfect place for your own oasis. Fill the corner with a big luxurious chair and coffee table. Syrups and teas can be displayed on decorative shelving, while spoons and napkins could be tucked away in table drawers or baskets.
• A Drinking Desk 🗄
For business or pleasure? – Why not both? Just because you're busy doesn't mean you should give up the luxury of your morning brew. Store your brewer on your desk while hanging coffee cups off wall hooks. K-cups and syrups can be stored on shelving or desk cubbies!
---
☕️ Sipping Shelving & Storage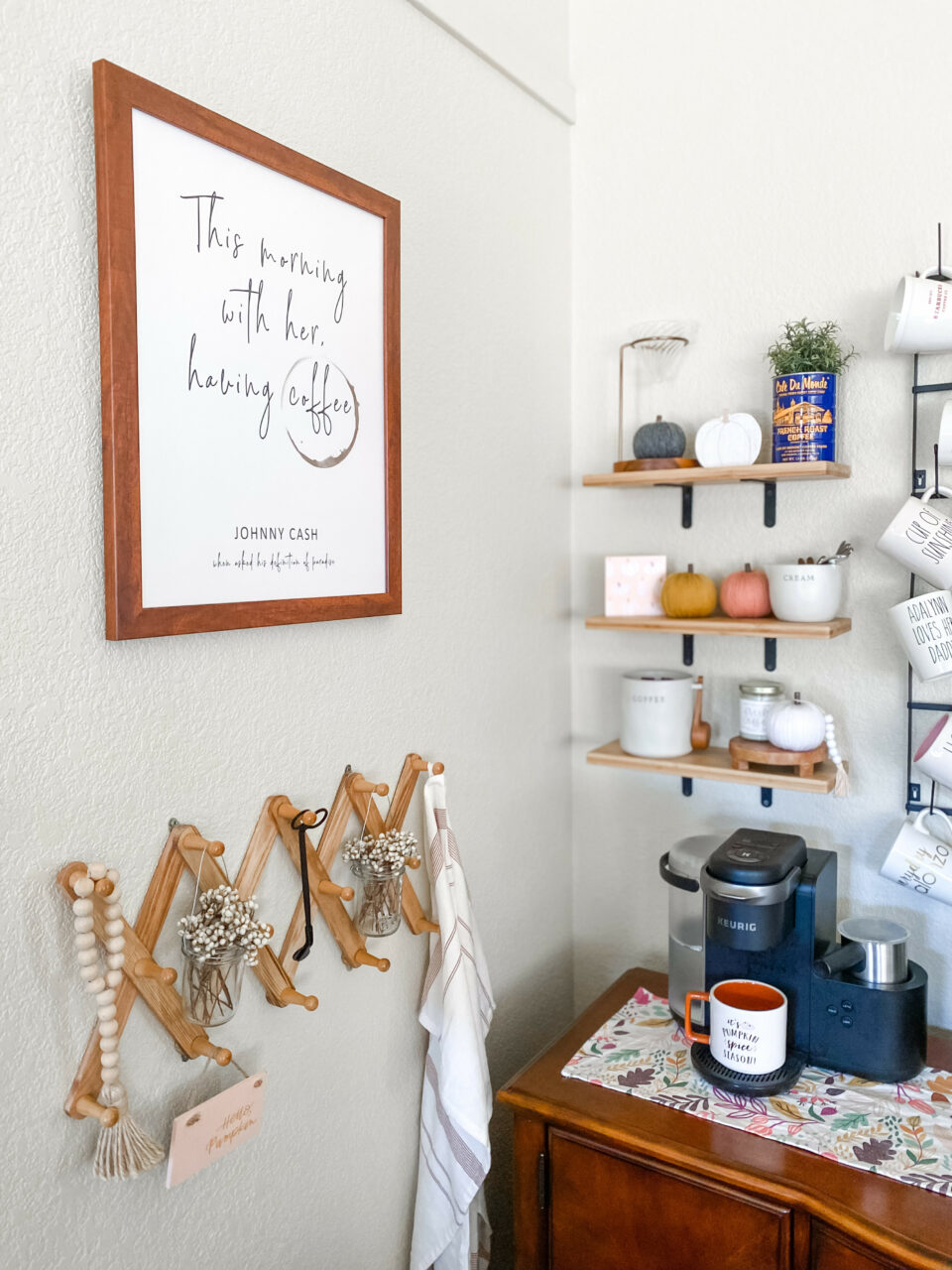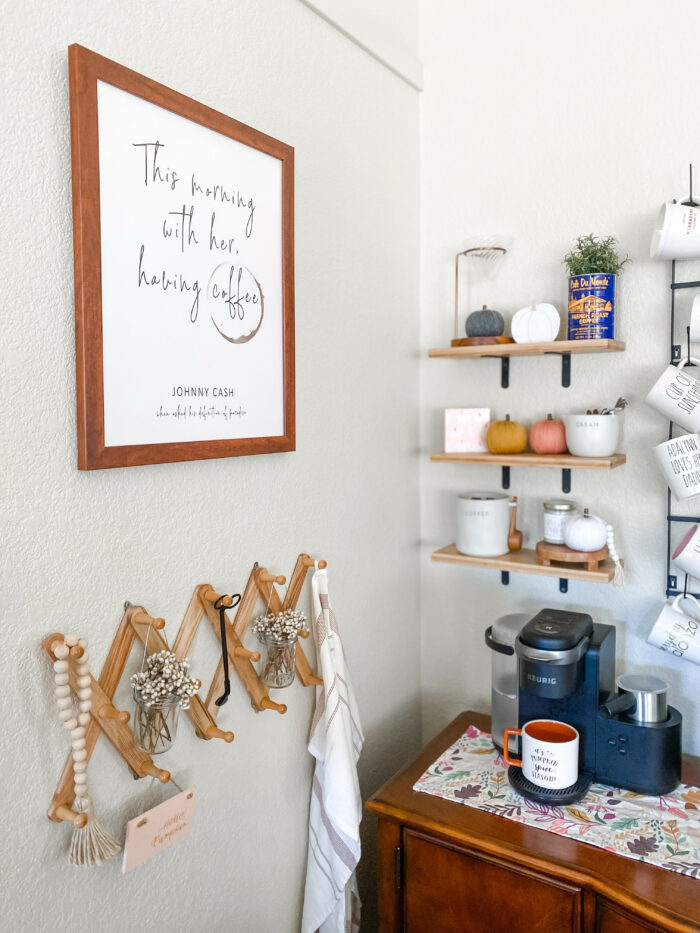 Shelving is perhaps the most important storage solution in this case. You can still show off your cute collection of mugs while they are safely put away from harm. Many professional coffee houses and cafes store their loose-leaf teas and bulk coffee beans on wall shelving. It's a nice organized aesthetic while allowing the guests to browse flavor selections while their drink is being prepared!
If you prefer to keep your mugs and other wares hidden away, consider adding other home decor elements to your shelving to keep the coffee house appeal. Candles, vintage coffee tins, and small plants can add a rustic coffee house vibe to your space.
Adding small holiday elements like pumpkins 🎃 or pine tree branches 🎄 can create a festive feel in your bar area. (Just make sure you have pumpkin spice and peppermint mocha syrups at the ready!😋)
---
🫖 Cafe Style Cutlery, Containers, & Glasswares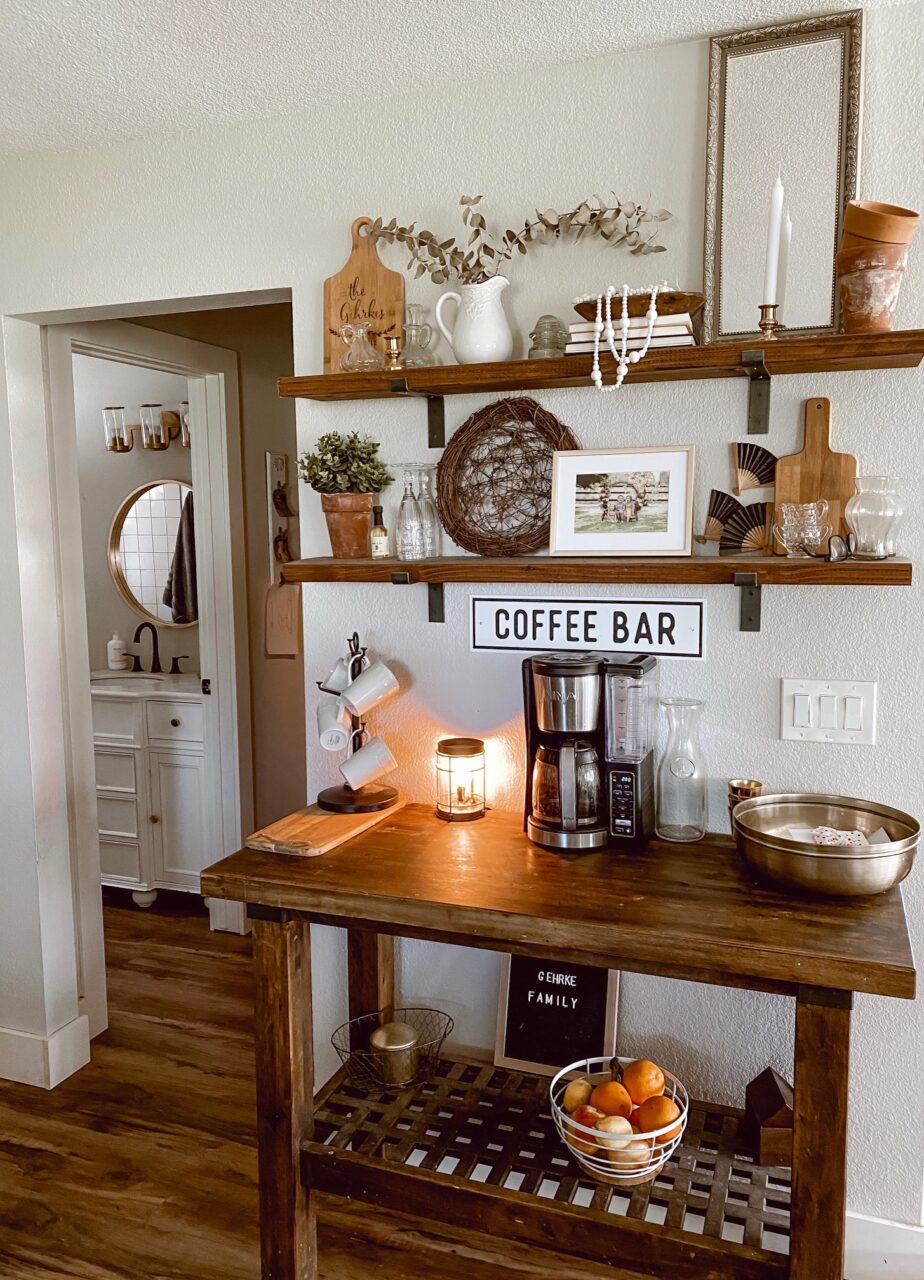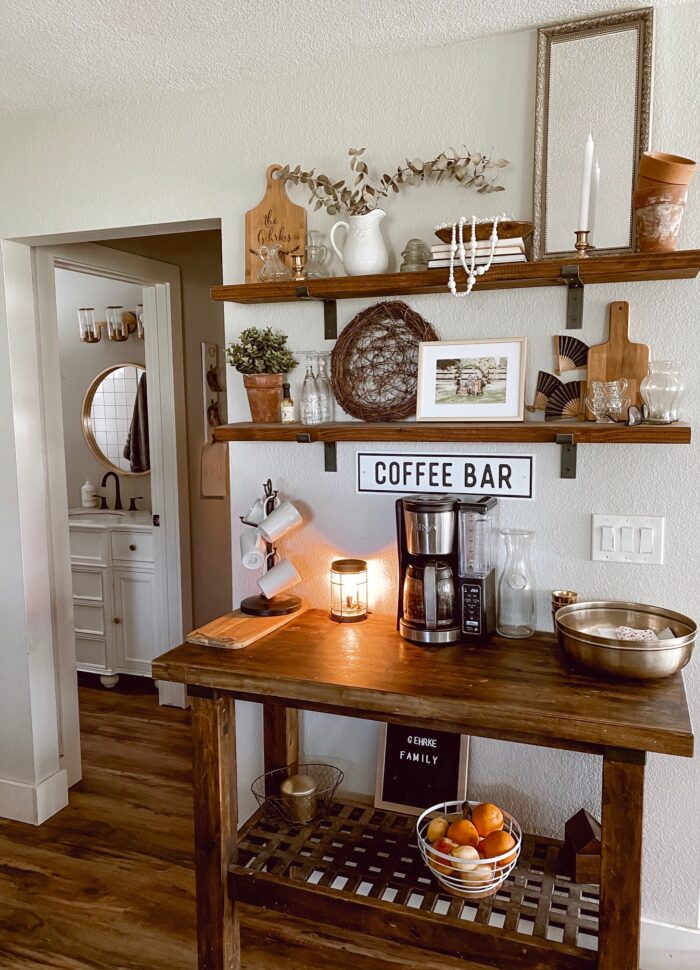 We've all heard "A man's only as good as his tools." – Well the same thing applies to coffee! You can't make great coffee with subpar ingredients or brewing tools! (Even the water you brew with affects the flavor.)
While we suggest you don't skimp out on your coffee & tea-making equipment, we do embrace the thrifty and vintage decorative elements!
Mismatched plates, funky handmade mugs, and vintage silverware can create fun conversation while you're sipping. If you want to bring in even more personality, try hanging a macrame plant holder with your favorite indoor pathos. Hunting for vintage finds like old coffee cans and tableware is now easier than ever with sites like Etsy and eBay.
---
🥐 Pastries, Teas, & Condiments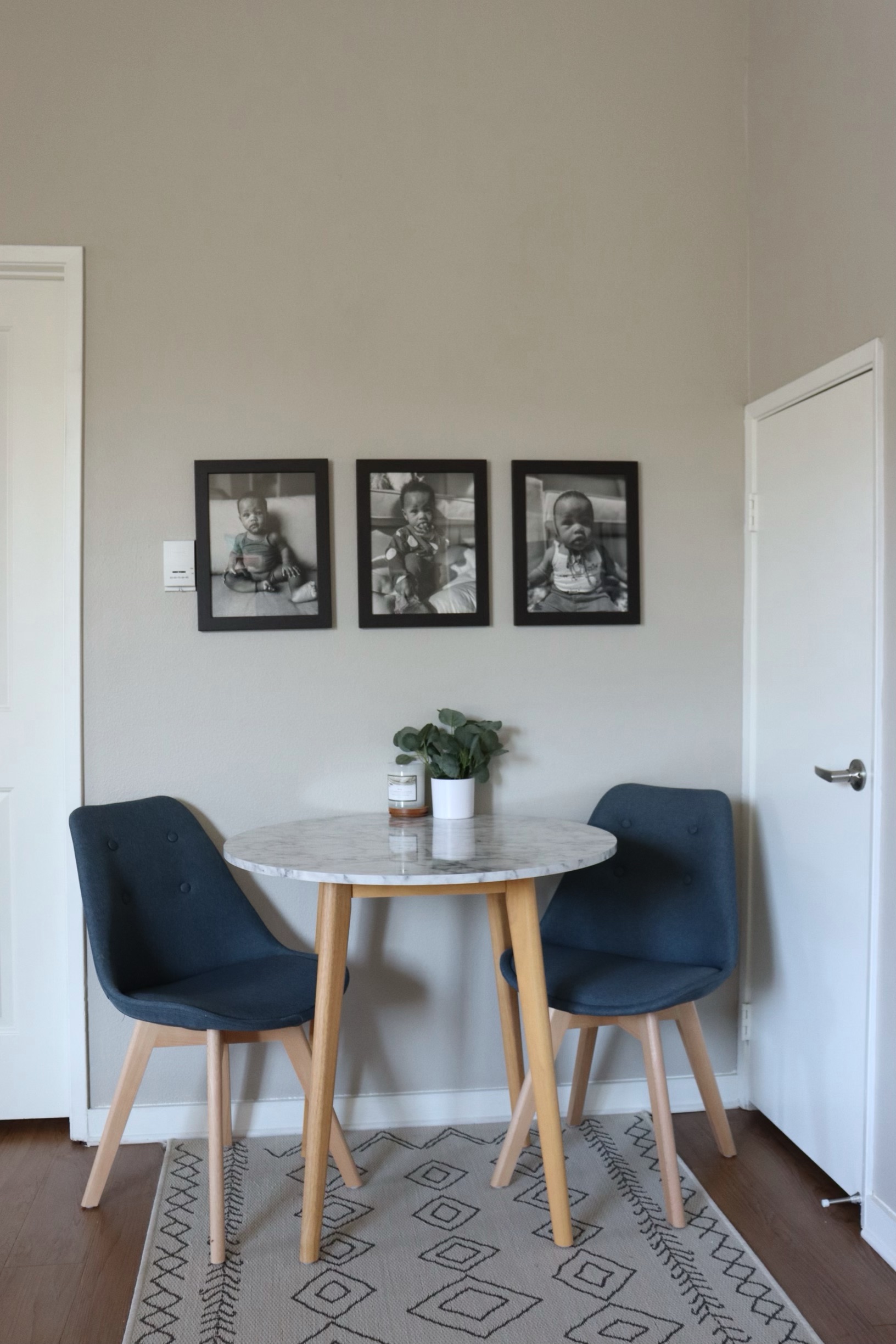 Coffee and a croissant, have you ever heard of a more perfect pair? (We didn't think so!) While having just the cafe decor basics for your coffee bar is just fine, why not take it to the next level?
Expecting guests, non-coffee drinkers staying over, or maybe the little ones are taking an interest? Weigh in the options of adding some teas and hot chocolate mixes to your collection to keep everyone happy! A small tin of tea biscuits or cookies is also great to have on hand for munchie emergencies!
We recommend these classic coffee treats to keep handy:
Coffee Cake
Biscotti
Shortbread
Beignets
---
🪑 Comfortable & Content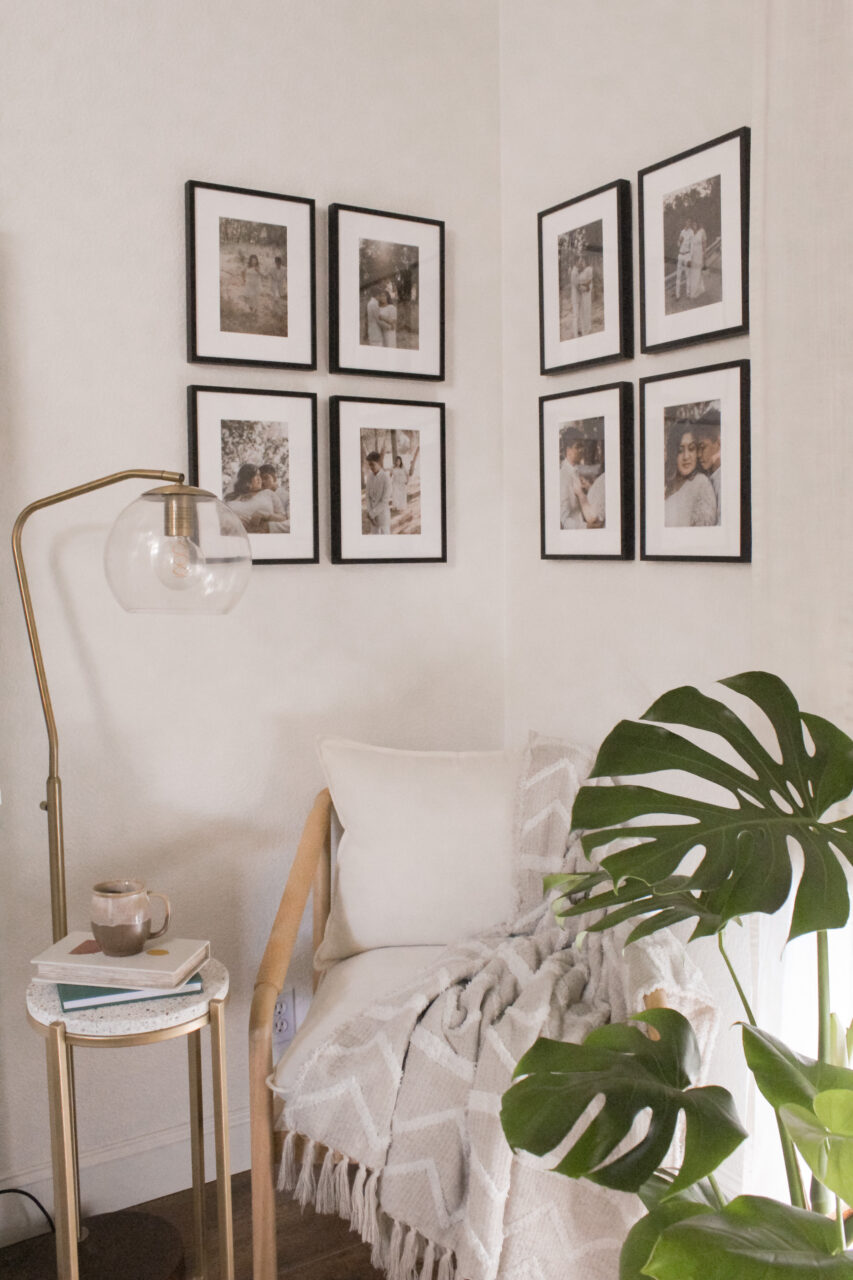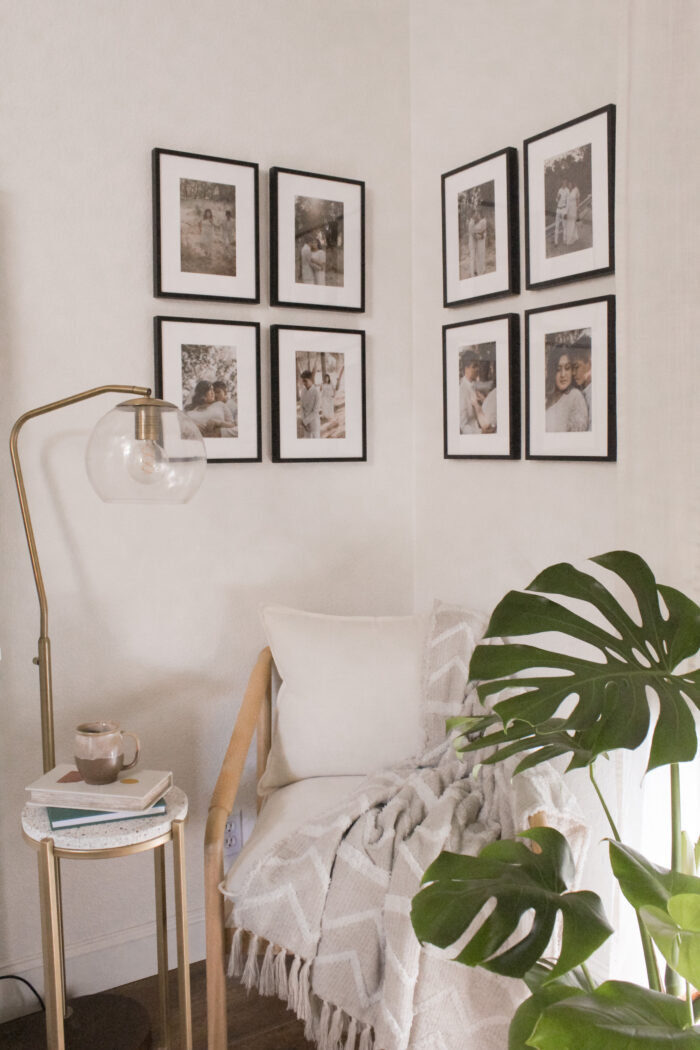 Nobody, and we mean nobody wants to try to relish in their drink on an uncomfortable chair or lounge! Part of the appeal of the coffee house is the cushy furniture. Many guests come to enjoy a hot coffee and sink into a lounge chair, for just one moment out of their busy day.
You can perfect your cozy comforts by adding plush pillows and velvety blankets to your seating space. Not into chairs? Floor pillows and oversized ornate rugs are perfect for a boho space, try some hammock chairs or bean bag seats for a more playful space.
---
📚 Entertainment & Homey Comforts
It's no surprise that many of us take coffee breaks to escape reality for a bit. Guests often come to coffee shops and cafes to take a breather and read. Spread the literature love! Why not curate your own collection of short stories and poems for your java joint? If you have a bookcase fill it to the brim with your favorites, or add a small shelve for a more personal collection. Need some title ideas?
We've hand-selected the following cozy collection of short stories and poems:
The Dubliners by James Joyce
Smoke and Mirrors by Neil Gaiman
Milk and Honey by Rupi Kaur
Sea of Strangers by Lang Leav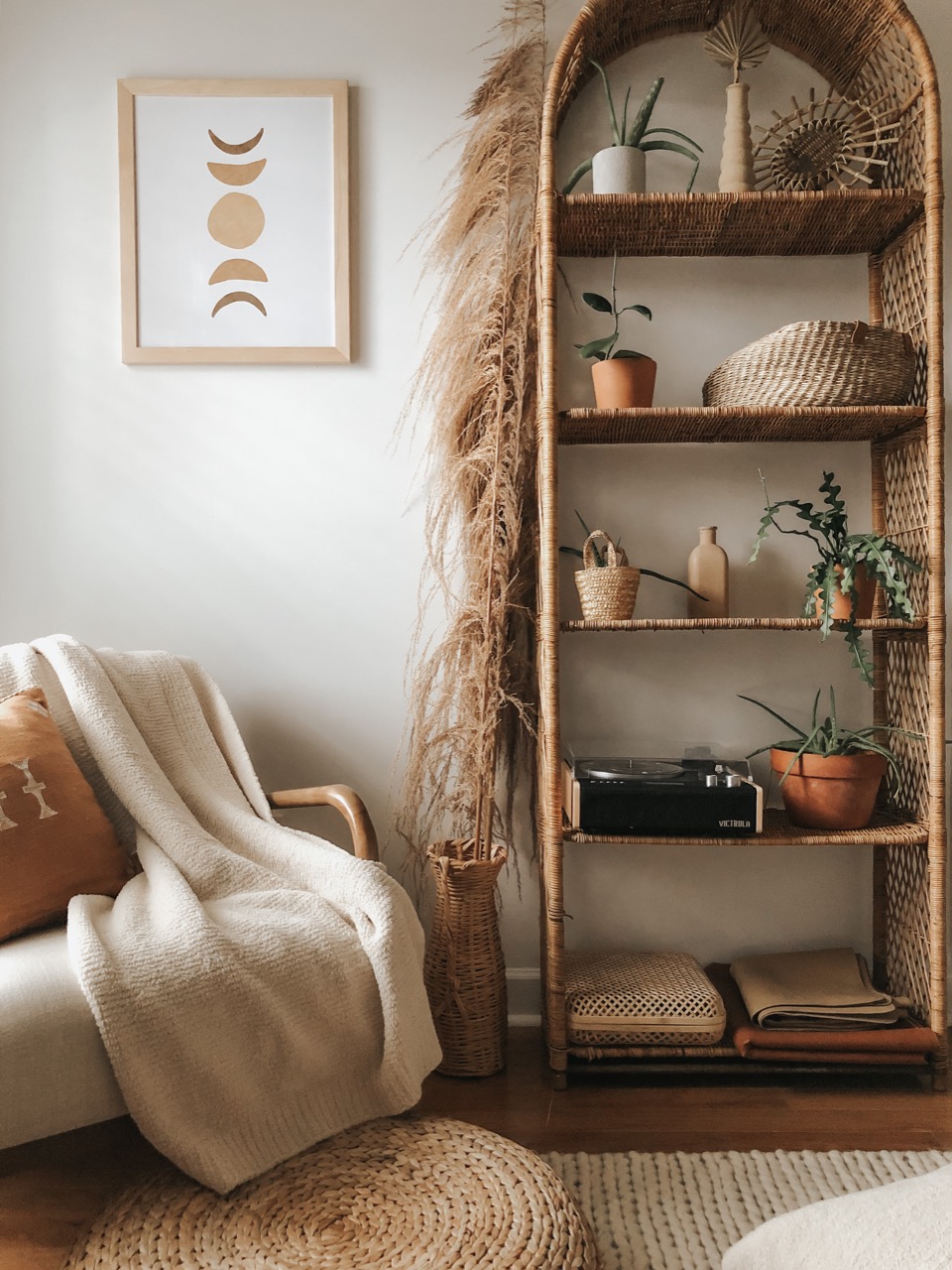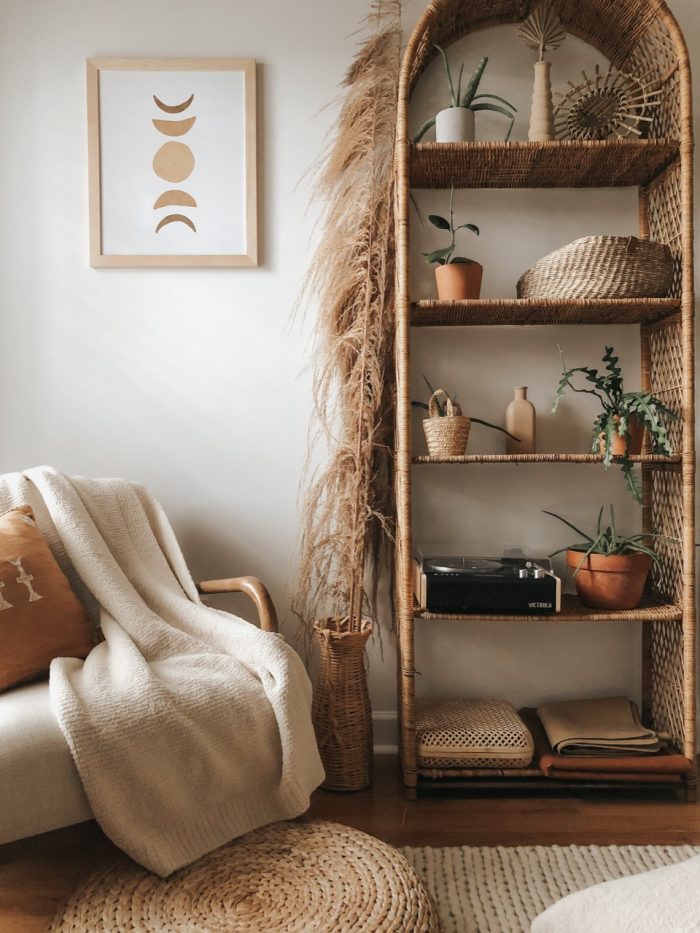 Coffee shops are often a common place for small family get-togethers or meetings with friends. Keeping the little ones (or even the big ones!) entertained for this period can be a bit of a task, so having a few activities on your shelves or table is essential.
Here are some entertainment goodies to keep your guests engaged:
Connect 4 (A classic!) ♟
A few decks of cards 🃏
Coloring books and colored pencils 🖍
A community sketchbook or journal 📖
🖼 Crafty & Caffeinated Wall Art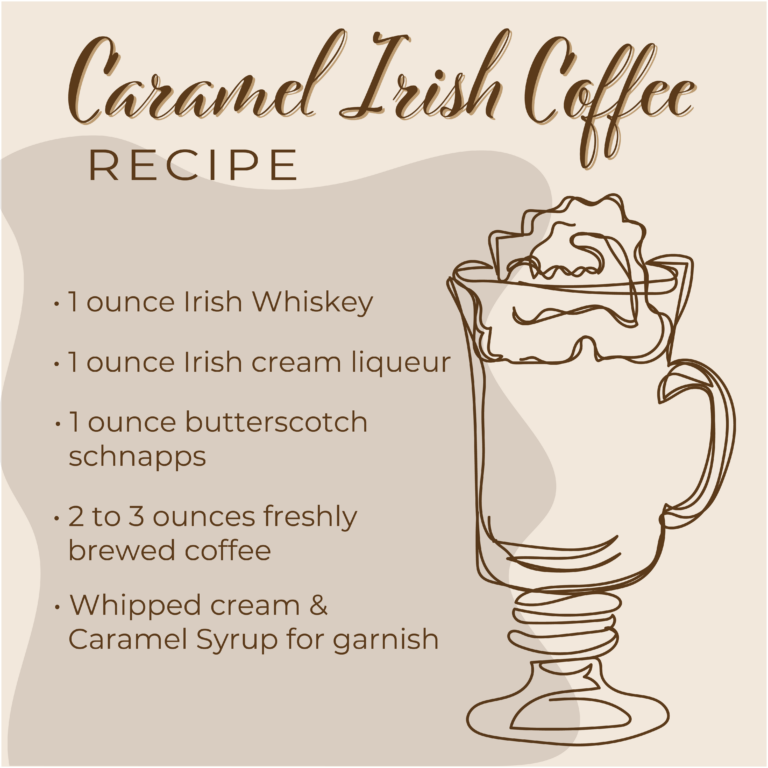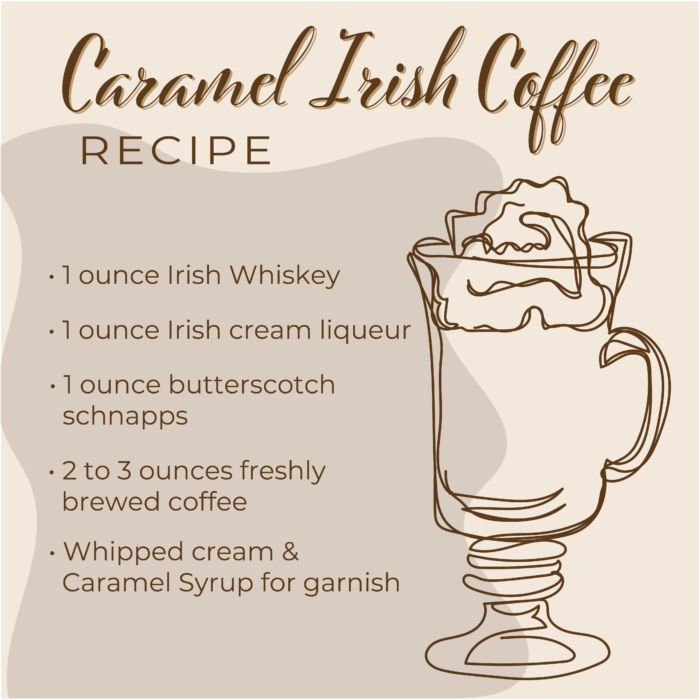 If you're looking to stand out from the typical "freshly brewed coffee" or "Coffee Bar" signs we recommend hitting up your local antique shop, thrift center, or favorite artists. Finding the right frameable wall art will help set the comforting mood you're going for! Don't be afraid to add some personal items as well, it is your oasis, after all! Go ahead and add a special something!
You can even find free coffee bar decor printables online! This is also a great and cost-effective way to decorate your space without shelling out big bucks for expensive art! Just upload your art to our custom frame designer, choose your frame, and let us do all the work for you! Your art will arrive at your door framed and ready for hanging! We've even created 5 free coffee art printables for you to decorate with!
Check out some of our other favorite printables:
🍵 Final Thoughts
The comforts of coffee can be shared anywhere and in any space! We hope these coffee bar decor ideas have sparked some creative thoughts for you coffee lovers out there. Remember that no matter what space you're decorating, keep it cozy! Drinking coffee can give you such a warm feeling, it tends to wash over you like your favorite warm blanket – go for that same feeling in the space you're enjoying it in!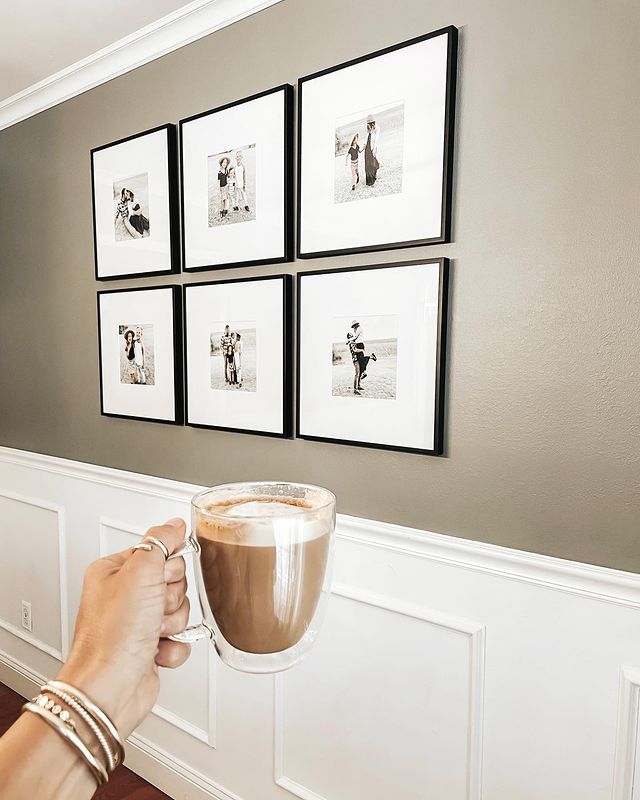 Do you have a chill coffee or cafe space you want to show off? Inspire others by sending your photos to creative@frameiteasy.com with the subject line "Featured Friends" for a chance to be featured on our email and socials!
Tag us at @frameiteasy or use the hashtag #frameiteasy for more chances to get noticed!
Coffee Bar Decor – Free Printables!
Download Brewtiful Free Coffee Bar & Cafe Art
Subscribe to our mailing list for exclusive goodies, fun quizzes, framing tips and tricks, and so much more!
This post first appeared as Cafe and Coffee Bar Decor Ideas to Warm Your Heart on Frame It Easy - Learning Center for Custom Picture Framing.