Ever since the first Ford Model T drove off the assembly line in the early 1900s, automobiles have been a big part of our history and culture. From rusted work trucks to shiny performance cars, there's a vehicle for everyone and no shortage of customization to make it truly your own. That being said, if you're passionate about cars and trucks, it's a no-brainer that you'd want to showcase your favorite car photography; after all, here at Frame It Easy, we believe wholeheartedly that you should frame and display what matters most to you!
Follow along to discover must-have car photography tips and tricks, and learn how to frame and display your favorite automotive art!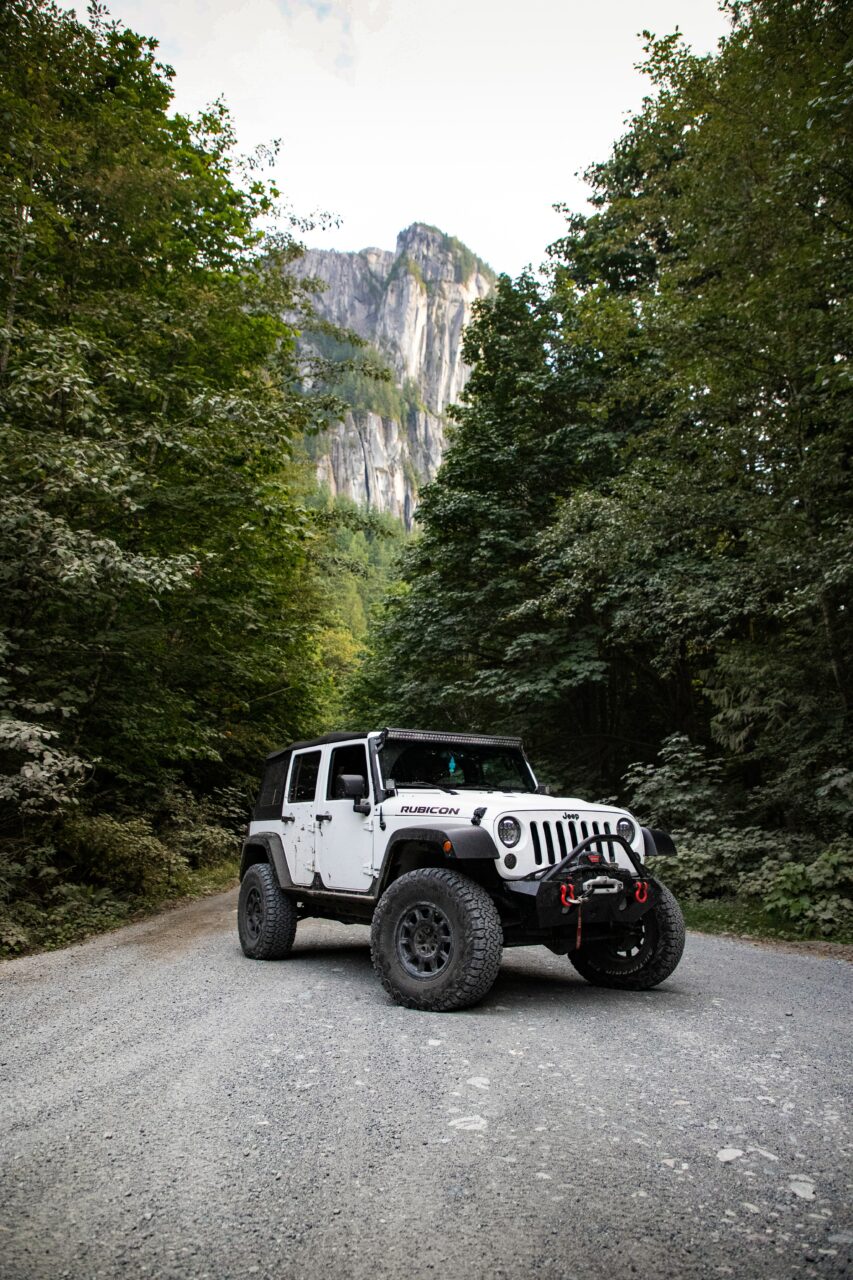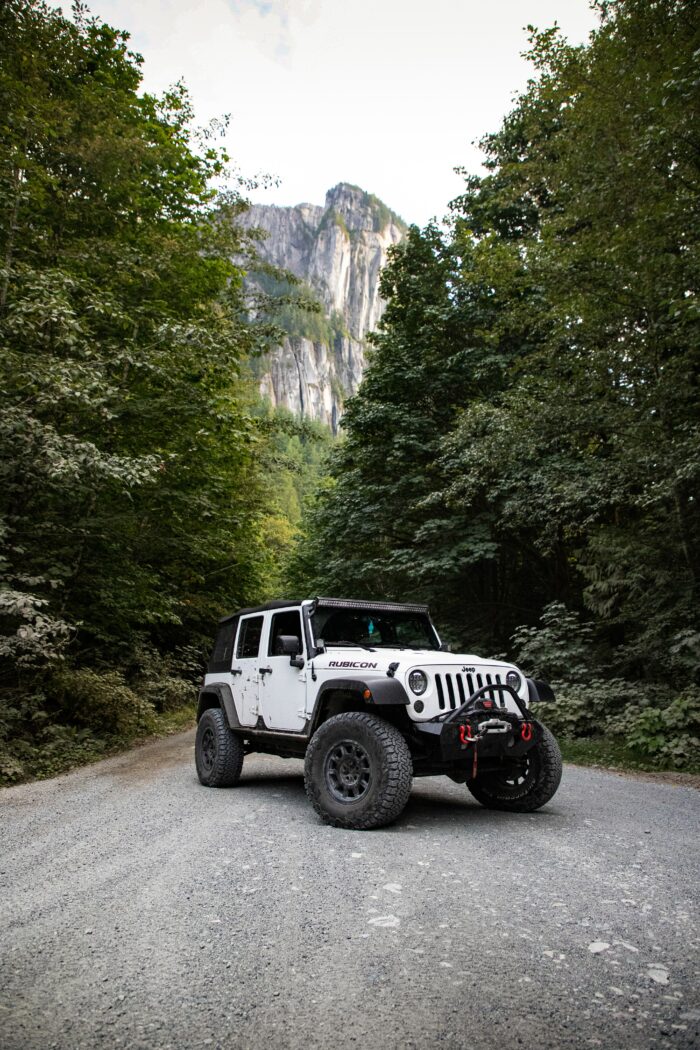 ---
🚗 What Is Car Photography?
Car photography refers to the art of taking photographs of vehicles. This type of photography has become increasingly popular in recent years, as the quality and availability of cameras have improved making it easier for enthusiasts to take stunning shots of their favorite cars. And, with photo editing software and apps widely available, you don't need to be an expert to retouch and retune your photos to perfection!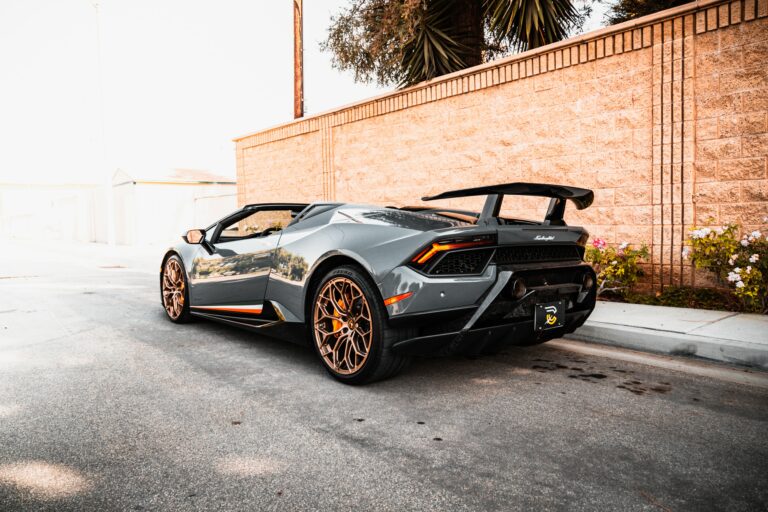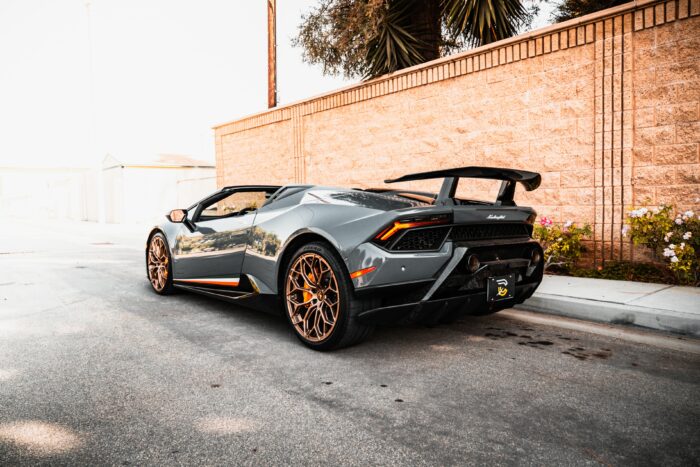 ---
🎆 What To Do With Car Photos
Whether you're an artist or a car enthusiast, there's a ton you can do with your automotive art! Many people take and keep car photos simply because they enjoy their vehicles and the hobby of photography! Others sell their images to stock photo websites, car dealerships, and automotive publications. Some get creative with their car photography and sell framed prints in online art marketplaces, like Etsy. Others even use photography to promote their vehicles in car shows or at meetups, like Cars & Coffee.
💡 Ready to sell your framed automotive art? Don't miss this article: How (And Why) To Add Framing To Your Art Business.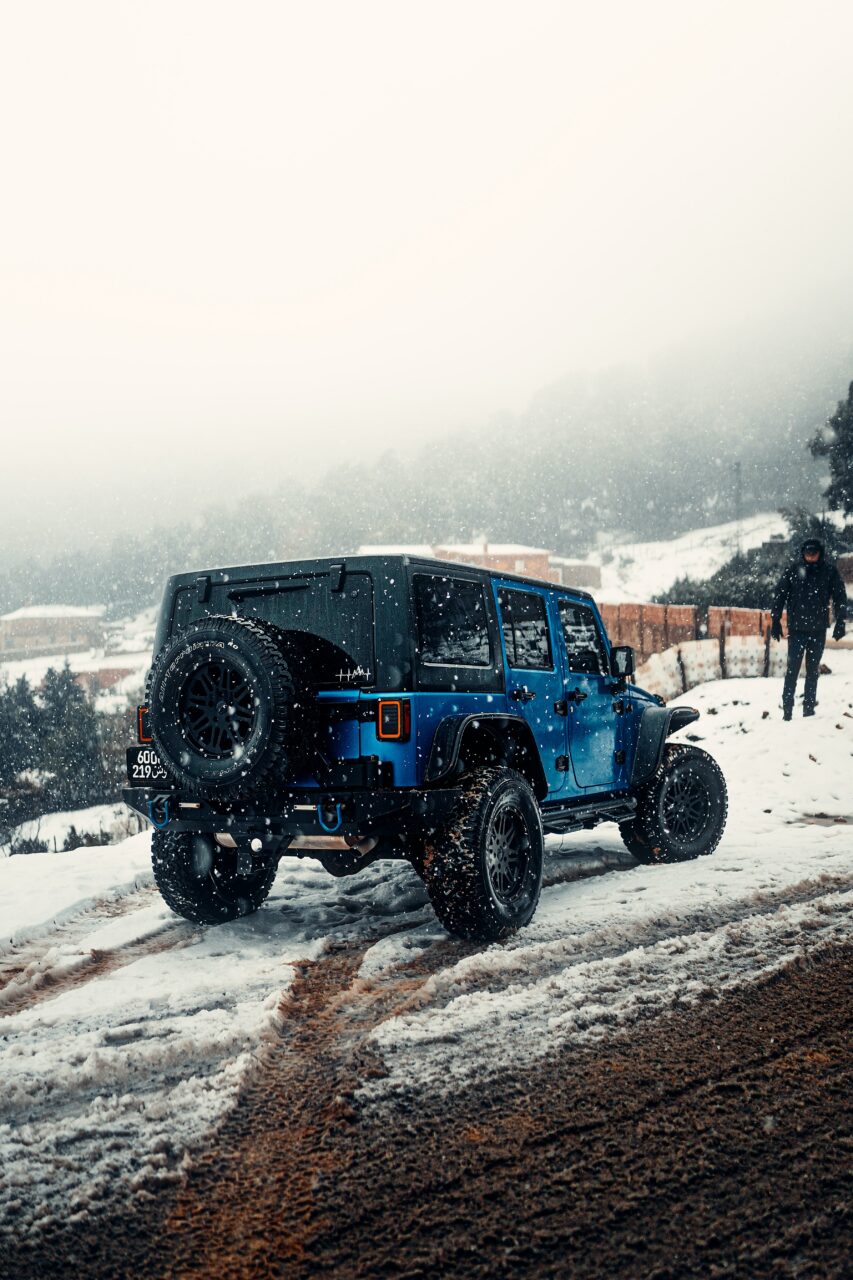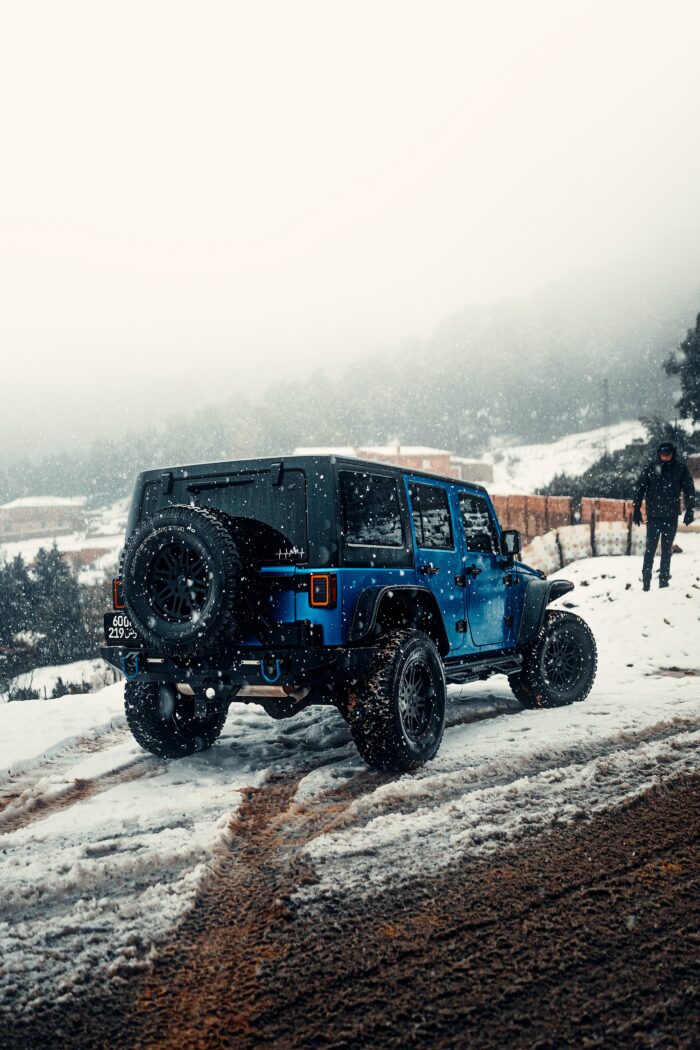 ---
📸 Car Photography Tips & Tricks
Car photography can be a lot of fun, but it's not easy and does take some technique to get the perfect shot! The good news is that with a little planning and forethought, capturing awesome automotive photos is perfectly doable. Remember to be patient, experiment and take chances, and most importantly, have fun!
Edward Jones, Editorial Director at duPont Registry, offers this advice on taking the perfect photo and finding the best photoshoot location:
"Be sure to scout out a location that provides a backdrop that isn't all too busy or one that will not contrast well against the paint color of your car. As for what portion of the car to capture, one of the most popular angles is most definitely the front three-quarter. This allows the photograph to contain the front, side, and wheels of the vehicle."

Edward Jones, duPont Registry
Shoot low or high: Capturing your car at a low or high angle adds some excitement to your composition! Grab a stool or step ladder to capture it from above, then sink to your knees to capture a few shots from below.
Time of day: Avoid the middle of the day when lighting is harshest. Instead, try to time your photoshoot for either a few minutes after sunset or a few minutes before sunrise. Typically there's less direct light which is ideal for this type of photography.
Capture partial shots: Of course, it's a great idea to capture pictures of the entire vehicle, but to add even more visual interest, take partial shots that capture half or a third of your car from different angles, including back and side shots.
Choose backgrounds carefully: Look for a background that has few distractions (avoid dumpsters, traffic cones, etc) and contrasts with your car enough to make it really pop in the photo. Lighter cars look good against dark backgrounds, and darker cars look best against lighter backgrounds.
Play with distance: To make things interesting, take photos of your vehicle from varying distances. Try extreme close-ups from different angles (the headlights or the car logo are a great place to start) and then take several from farther away.
Turn on headlights: To ensure your photos look as spectacular as possible, make sure to turn on your headlights for your photoshoot. It'll make all your pictures a bit more dynamic, and make the car stand out in softer light.
Use photo editing programs: After you've captured your automotive photos, you'll definitely want to use a photo editing program like Adobe Lightroom or Photoshop to fine-tune lighting, shadows, and other details.
📸 Want to explore the best photo editing programs for your automotive art? Check out this article: The 12 Best Photo Editing Apps.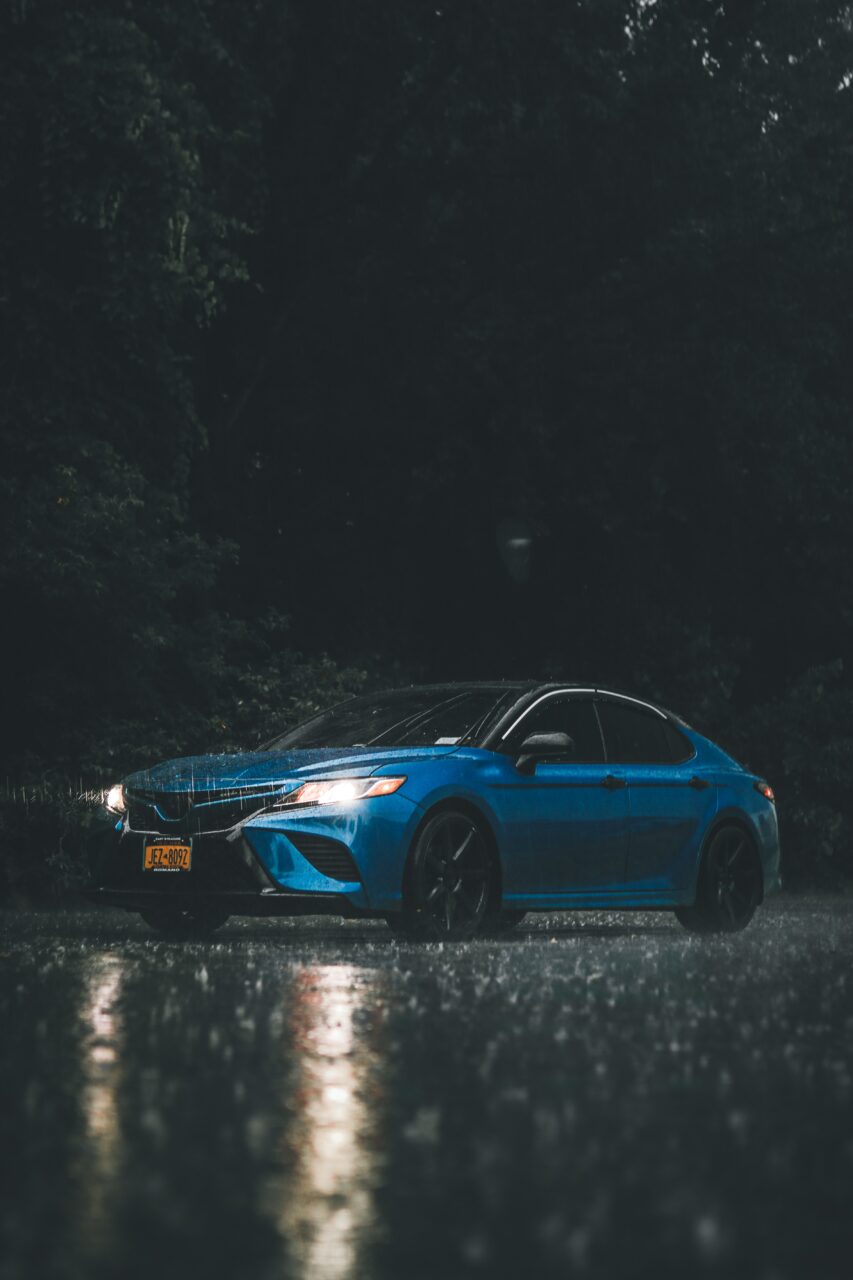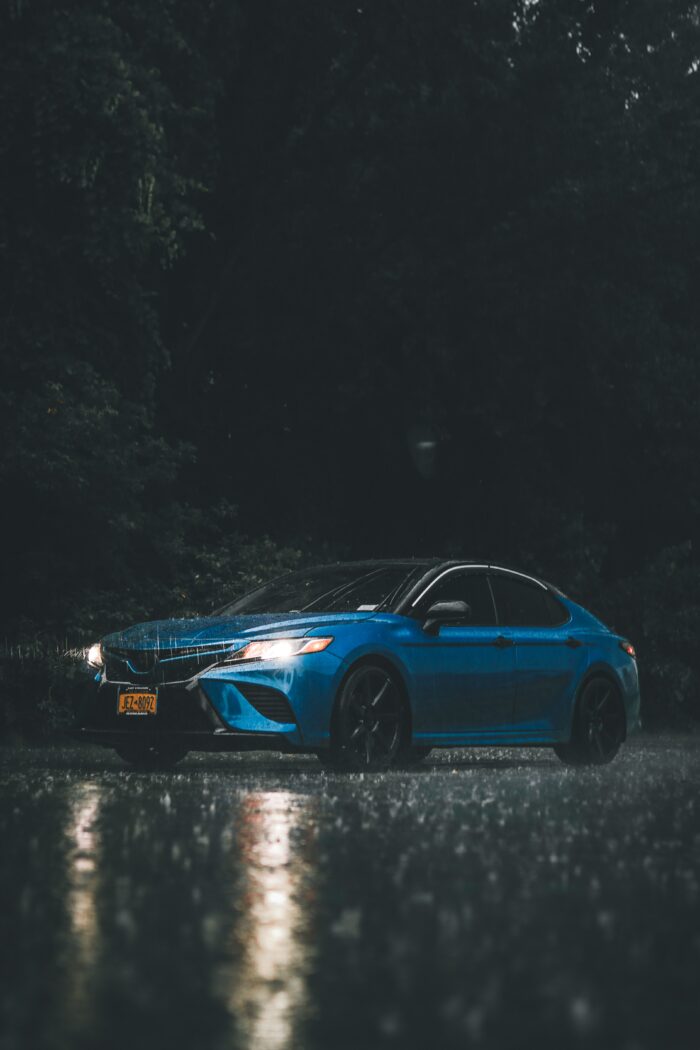 ---
🖨 How To Print & Frame Your Automotive Art
Once you've collected your car photography, you definitely want to print and frame them! Remember, when you frame your photos, you'll protect them from UV damage, staining, or tearing. Plus, when you choose a quality printing and framing service, you get a product that stands the test of time, unlike cheap alternatives that tend to bow, splinter, fade, or fall apart quickly. Luckily, we have a couple of fantastic frames to suit any decor scheme:
For more modern spaces, we recommend a thinner face frame with a bright white matboard, like our Hanover frame. It's a customer favorite with its numerous finish options and makes a great addition to any contemporary room!
For more traditional spaces, we recommend a more elegant style frame, like our Dayton frame, which comes in a variety of handsome finishes that will be sure to complement your automotive art and be a welcome addition to your home or office.
Next, head over to our interactive frame designer to order your perfect frame and matboard combo! If you'd like us to print your photos for you, choose your paper options (we offer both photo and art paper) and cover options (select either standard acrylic or non-glare acrylic); we'll print, frame, and send you a ready-to-hang picture! Don't need us to print for you? Just enter your artwork size, select your frame options, and we'll ship a custom frame directly to your doorstep.
Confused about what size print and frame to order? Edward Jones from duPont Registry has this to say:
"When deciding on a print size, bigger is always better. There are so many details found on cars that can't be seen in small photos, so always make sure that you order accordingly."

Edward Jones, duPont Registry
A note about our professional printing service: Our print lab uses professional-grade, large format printers and we print with archival-grade ink on premium semi-matte paper (photo paper) or a premium, matted, smooth/flat paper (art paper). We print at up to 1200×1200 DPI and never resample or perform destructive edits to your image and maintain the exact profile and colorspace embedded within your file. Simply put, in addition to providing affordable custom framing, when we print your photos, you'll be thrilled with the clarity, color, and quality of your art!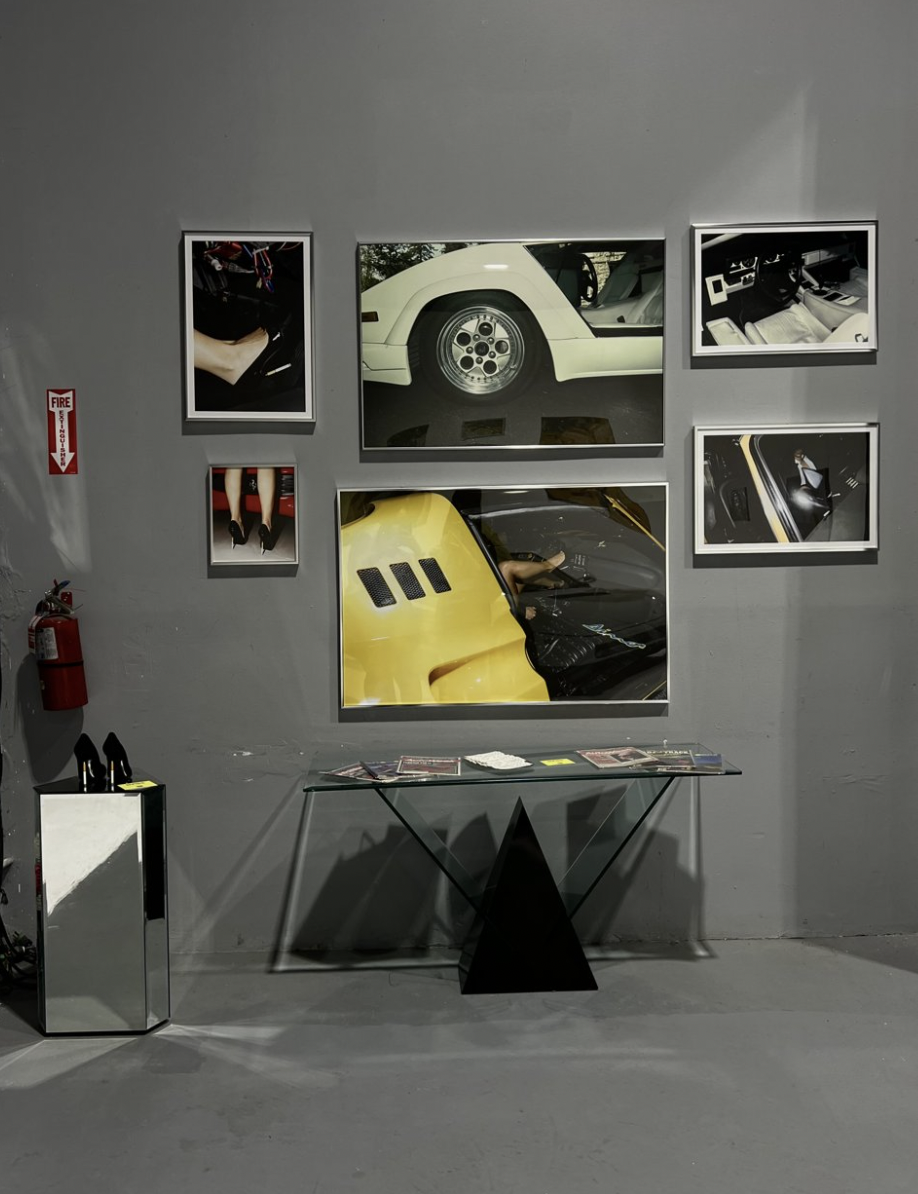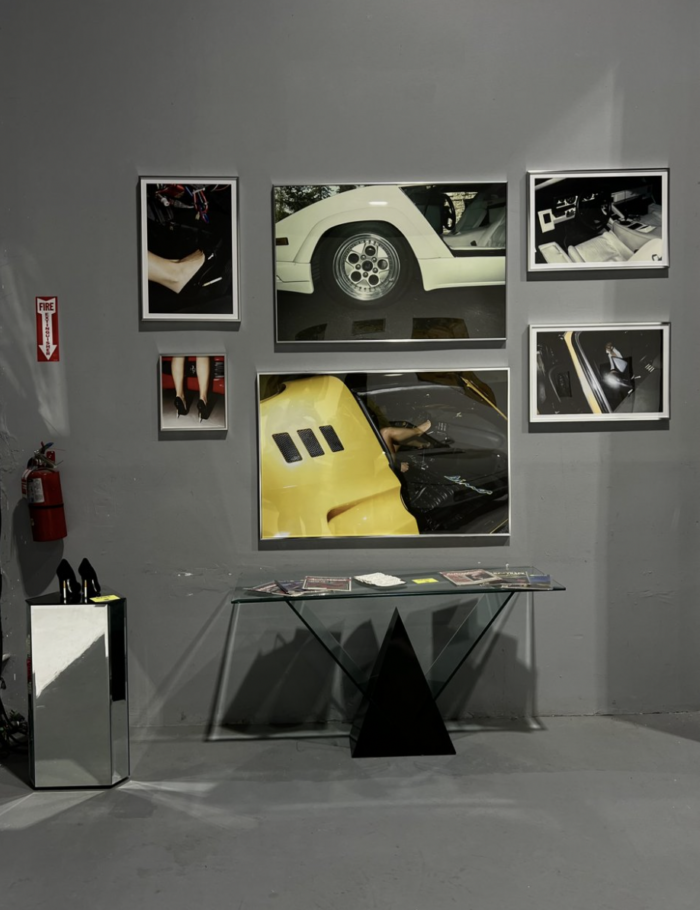 ---
🖼 Where & How To Display Your Car Photography
Once you've received your framed automotive art, you'll need to consider where you'll showcase it! Whether you place it in your living room, man cave, office, or conference room, car photography can be a great addition to any space!
If you have a single photo to display, try to center it over a piece of furniture like a couch or desk, ideally 6″-12″ above it. If you have more than one to display, you'll want to consider a gallery wall to showcase your collection. The center of your gallery wall should be about 57″ from the ground, with at least 1″ separating each frame.
Our frames come with all the hanging hardware you'll need! So once you've found the perfect spot, hammer the hook & nail into the wall, then hang your picture frame from the wire off the hook. For larger wood frames you'll get wall buddies (an extra piece of hanging hardware that will prevent bowing). Just place the wall mounts on the wall, and drape the wall buddies over them.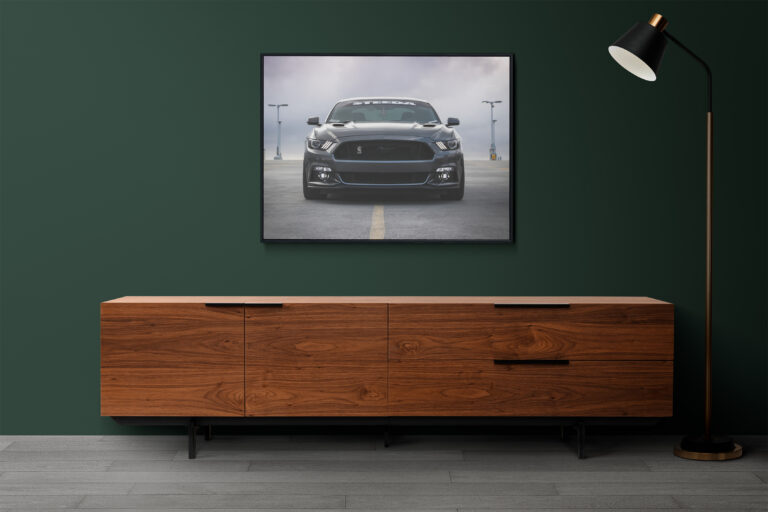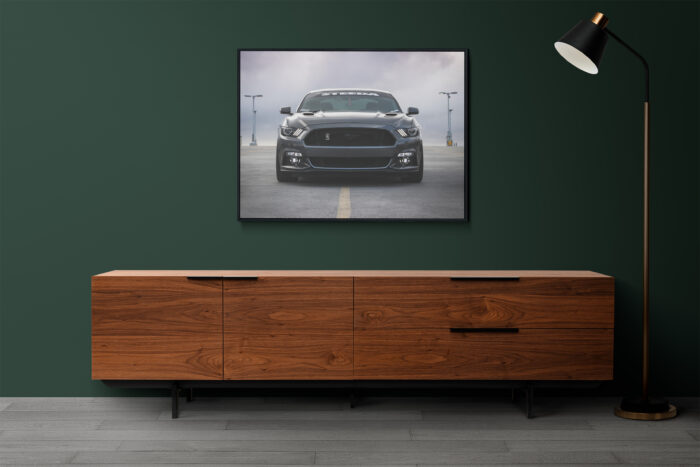 ---
🎬 Final Thoughts
Whether you're a professional artist or a car enthusiast, taking and framing car photography can be a fun hobby or earn you extra income as a side hustle! Either way, with a few tips and tricks, you can take awesome photos that will look great when you proudly display them in your home or office. We hope this has given you plenty of inspiration to start framing your own automotive art, so don't forget to share your creative framing with us on social media!
And before you go, check out the fun photo DIY video below to learn tips and tricks you can use to add flair your pictures 👇
This post first appeared as Car Photography 101: How To Take & Frame Amazing Automotive Art on Frame It Easy - Learning Center for Custom Picture Framing.