Starting your own art business is a great way to earn extra income. Whether you're a painter, a photographer, or a digital designer, putting your creativity to good use can be fun and pay bills! Once you've decided to start your own art business, how can you set yourself up for the best chance at success? Follow along to discover how adding frames to your art business can help boost sales, and how you can start framing your own masterpieces today!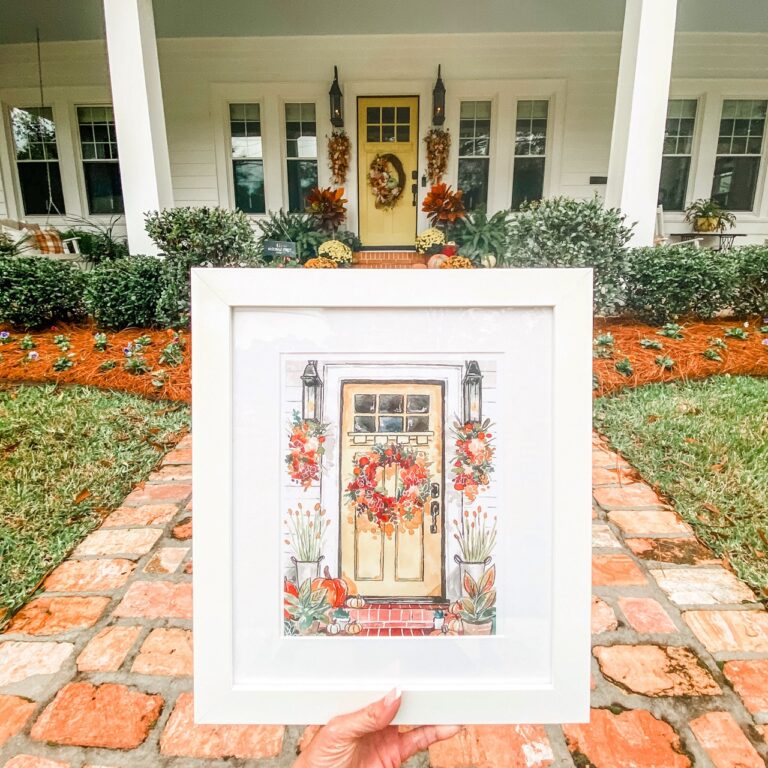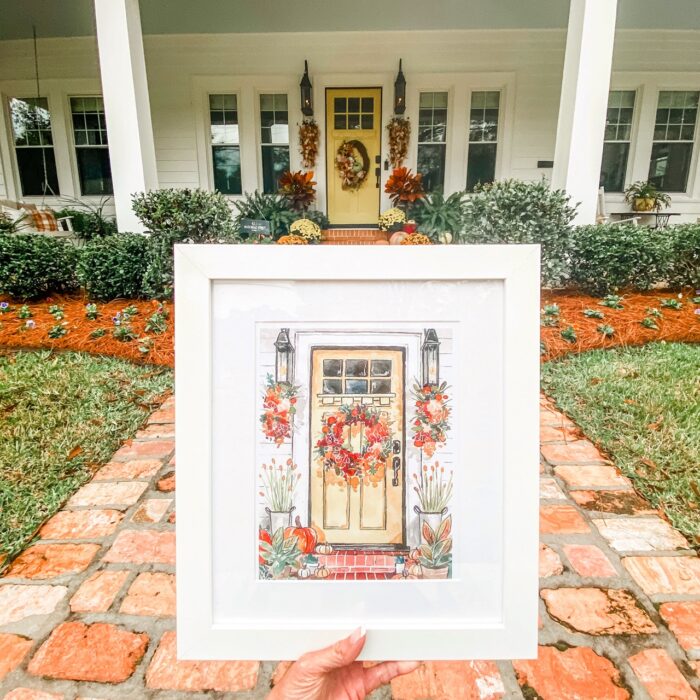 ---
Why You Should Add Framing To Your Art Business
Setting up your own art business, although fun and exciting, can be a lot of work. Not only do you have to create content to sell, whether that be paintings, digital designs, or photographs, but you also have to factor in marketing yourself and your artwork. That shouldn't stop you, though! By simply adding frames to your artwork, you can boost sales and widen your potential buyer pool almost instantly!
Additional Revenue
You can charge a higher markup for your art or photographs if they're framed which means you'll get additional revenue with each art piece sold (and if you're looking for advice, don't miss our guide for artists covering how to price art). It's an easy and quick way to earn more for doing relatively little. Additionally, with a framed option, your work will be exposed to a wider audience of potential buyers too!
Perceived Value
You'll get more sales with framed art as customers associate it with a higher perceived value. A framed art print is more significant to a buyer than an unframed print, meaning they'll be willing to spend a bit more for your art, unlocking more revenue and giving you a better chance at a sale.
Fewer Purchasing Barriers
The fewer barriers a buyer has to purchase an item, the better chance you'll have at a quick sale. When purchasing art, a customer also has to take framing and matting into account which may cause them to move on to pre-framed options. If you offer a framed version, it's one less barrier your customer has to consider when purchasing.
Differentiation
One aspect of a successful business is being able to differentiate your company and product from your competitors. Your creative work helps to an extent, but you'll need more than that to boost your sales! Some sellers choose to throw away revenue with free shipping or discount offers to differentiate themselves. You shouldn't have to accept less income to compete, though, which is why adding framed art is a brilliant solution! It helps you stand out from countless other sellers, leading to your artwork getting noticed (and sold) more!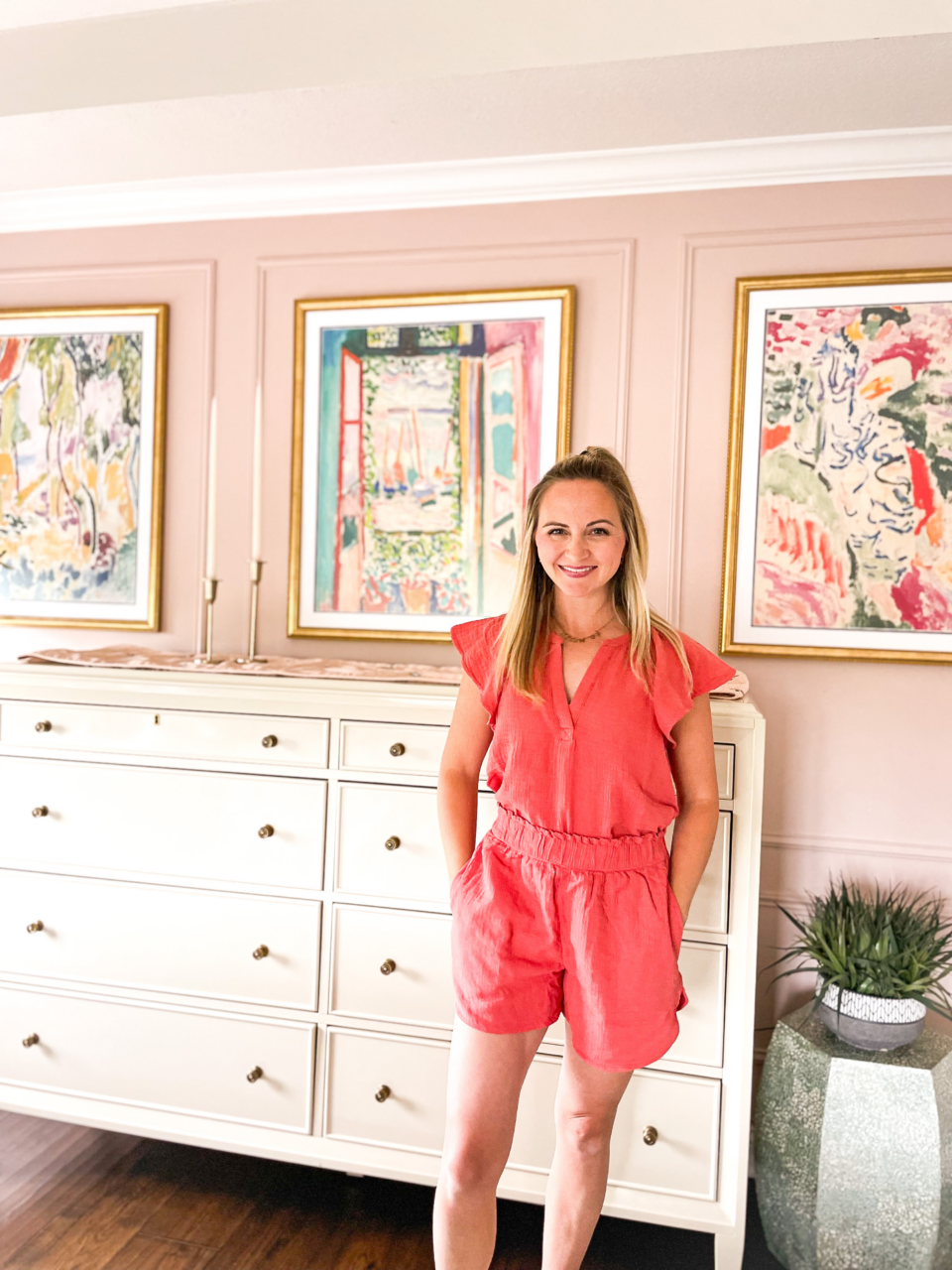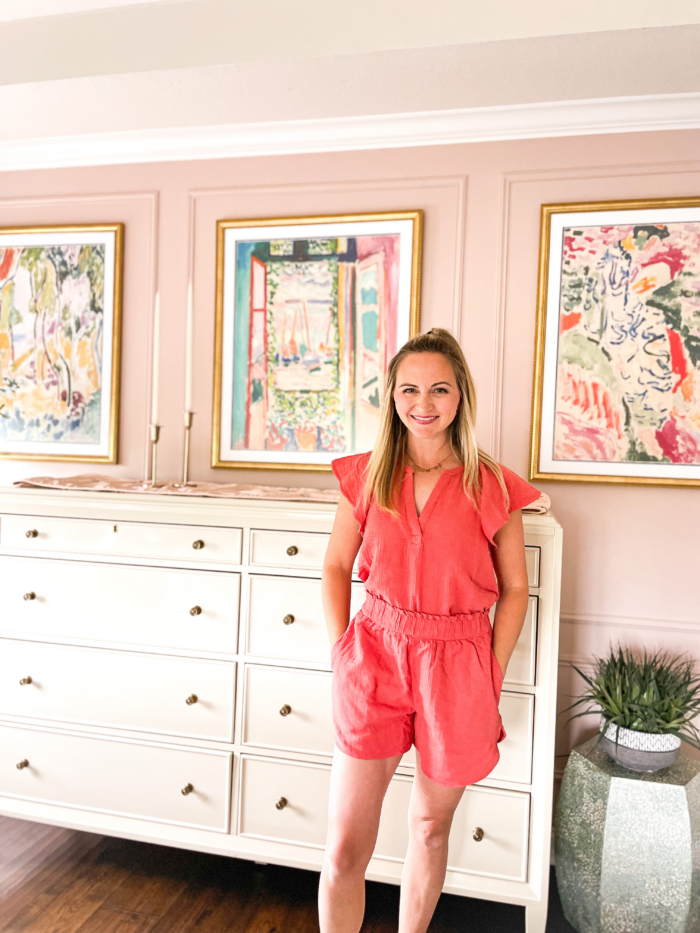 ---
Get instant access to our Artist Onboarding Guide, plus can't-miss advice for creative professionals, delivered right to your inbox! 
---
Ways To Add Framing To Your Business
Now that we've established it's a great business decision to add frames to your art business, you need to decide just how you'll do it! There are a few different methods to consider, so think carefully about your options and how much time you'll want to invest.
DIY Framing
You can certainly frame your art yourself, which means you'll have a huge variety of options to choose from at various price points. This also means, however, you'll have to invest a lot of your own time hunting down and building the perfect frame. You'll also have to gamble on quality and longevity if it's a frame/brand you've never used before; don't forget that if a customer has an issue with quality, that will likely reflect poorly on your art business so due diligence is required.
Use A Framing Partner
Another way to add frames to your art business is to find a framing partner for framing fulfillment services, like Frame It Easy! The benefit to this method is that you'll save time with easy online ordering and selection, in addition to getting the guaranteed quality and a ready-to-hang frame your customers are sure to appreciate from a dedicated framing specialist.
Suggest A Framing Partner
If you'd rather leave the framing to the professionals – and to your customers – the next best thing to do is suggest a reputable framing source for your customers. They're relying on your expert opinion to steer them to the best option, so you'll want to suggest a company with a lot of happy customers that love the product. Need a shameless suggestion? Read more about why customers love Frame It Easy. 😉
Don't forget about our referral program, either, which is perfect for artists looking to suggest a framing partner! When you refer a new customer to us using your referral link, they get 10% off their purchase and you get credit towards a Frame It Easy gift card! It's a great way to get your favorite pieces framed simply by recommending our services to your customers!
Ready to suggest a framing partner at your next art show or gallery event? Click here to download your free framing partner printout cards! Simply print them, add your unique referral link, and start handing them out to your customers!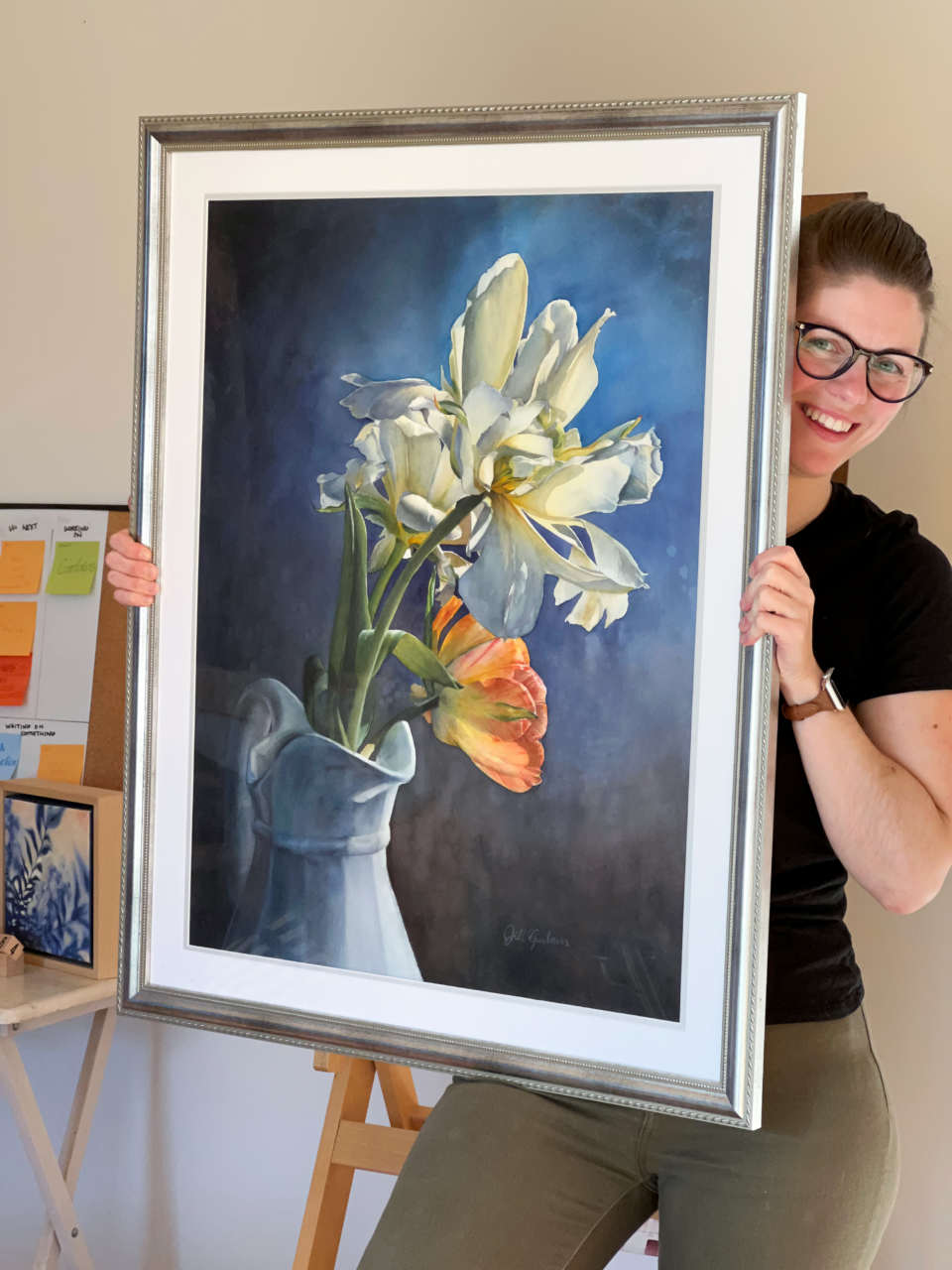 ---
How Frame It Easy Can Help
We've developed services designed to ensure our artist partners have plenty of options when it comes to supporting their art business needs! Whether you plan on selling a few paintings a year or a few hundred photos a month, Frame It Easy offers solutions creatives can use to increase efficiency and improve their art business sales opportunities.
Manual White Label Orders
Our complimentary white label service is an option available to all our customers (It's a check box option that appears on the final checkout screen). It removes our branding and replaces it with your art business brand. Simply place an order with your customer's shipping information, and check the "white label" box. We'll print, frame, and ship a ready-to-hang picture directly to your customer's doorstep.
This provides artists with a great all-in-one dropshipping solution because you don't have to invest money purchasing stock or creating content that may or may not sell, and you don't have to waste valuable time packaging and shipping your products.
If you'd prefer to add your art to frames yourself, rather than having us print, frame, and ship, you can certainly do that too.
Shopify App
Another option to consider is the Frame It Easy Shopify app which allows you to easily sell your framed art or photos with no upfront inventory costs and no minimums. By using the app alongside your Shopify store, you can offer your art or photographs, and we will provide complete framing, printing, and dropshipping services. The app allows you to offer frame sizes as small as 5"x5" up to 42"x62" in increments of 1/16th of an inch with a variety of frame, matting, and paper styles.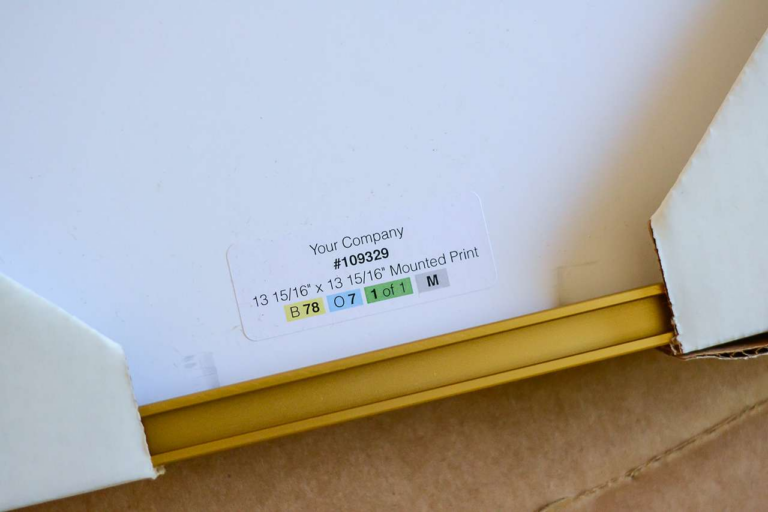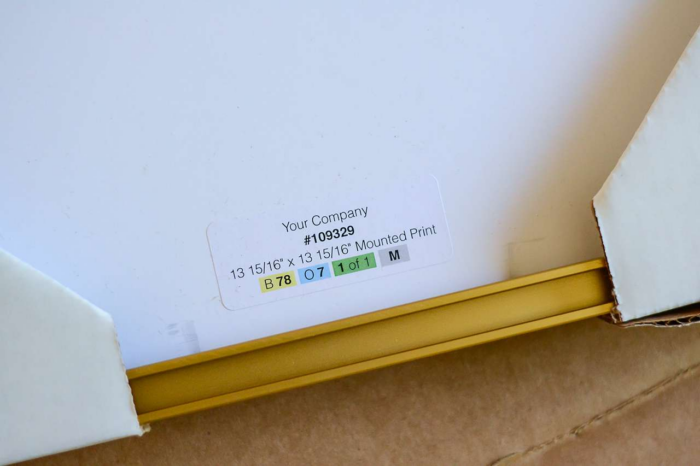 ---
Final Thoughts
While starting your own art business isn't easy, as an artist, you have a lot of options when it comes to finding a trusted framing partner. But before you can even begin, you need a solid plan for how you'll market your art and differentiate yourself. Luckily, it can be as easy as adding a frame to your art! We hope this has been helpful for you and inspired you to get creative and start selling your own masterpieces!
This post first appeared as How (And Why) To Add Framing To Your Art Business: Expert Tips on Frame It Easy - Learning Center for Custom Picture Framing.