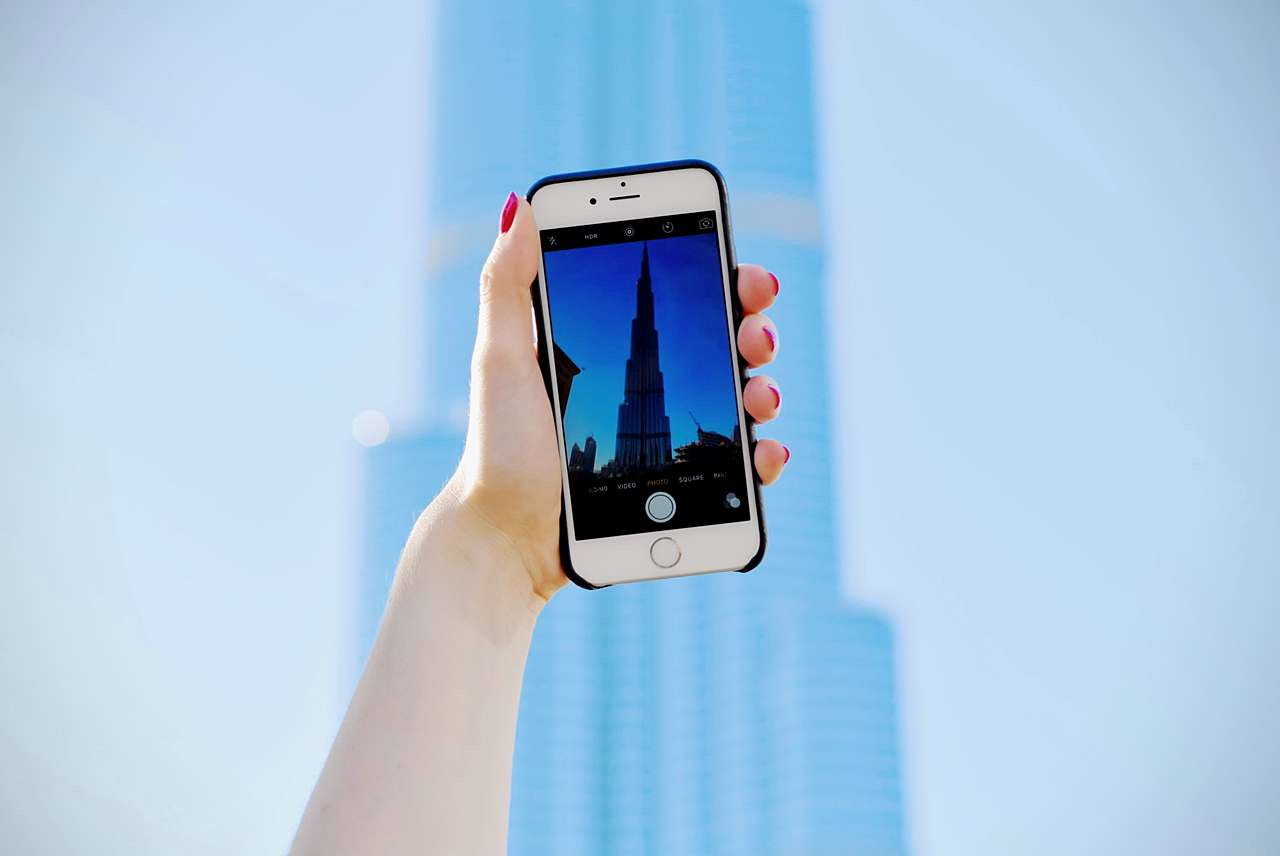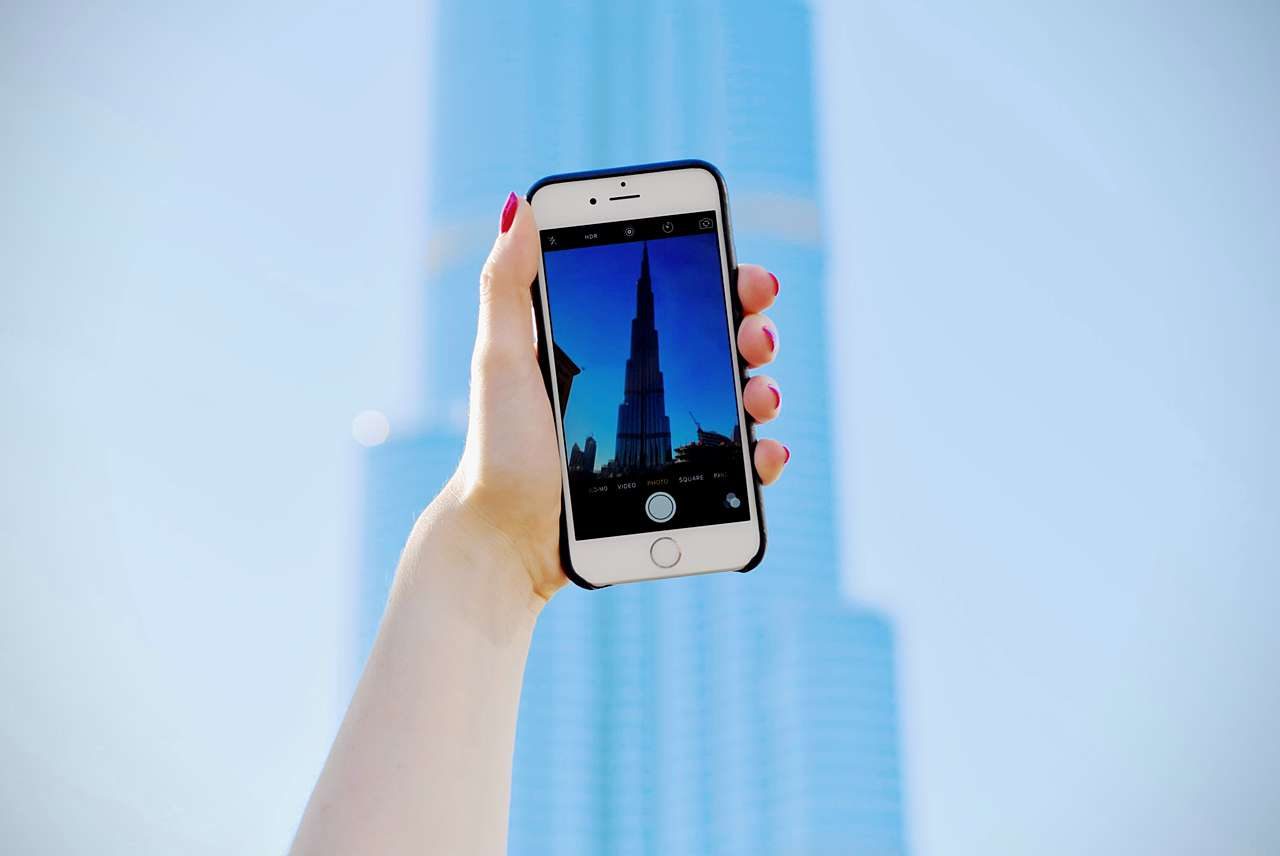 There's an app for pretty much everything these days, so you better believe there is also a plethora of photo editing apps for touching your photo up, eliminating unwanted details, or just adding a fun background.
But, what is the best photo editing app and which one is right for you?
You could be an artist who needs to enhance your photo. Or, you could be a vlogger who needs to make a thumbnail for your latest video. Maybe you're a parent who needs to edit red eye out of the latest photo of your kids. Whatever your reason for needing to alter an image, you'll likely need a photo editing app to do so.
This can be that extra lap you'll need to make your project the focal point of your living room, or it could turn into the centerpiece of an art gallery after some minor post production. You could also make that thumbnail that attracts thousands of clicks.
In our age of ever-growing technologies, we have a variety of app options for photo editing. The days of Adobe Photoshop and Lightroom holding a monopoly over these types of tools are long gone, and there are tons of different options for taking your photo from "not quite there yet" to "display ready" in a few taps or clicks.
When choosing the best photo editing app, you should ask yourself a few things:

Are you a professional? Or are you a hobbyist?
How much money do you have to spend?
Do you want to use your desktop or mobile device?
Do you want a piece of software that's all encompassing, or streamlined exactly to your specific needs?
Here, we'll take you through twelve noteworthy options available on desktop, mobile, and the web. We'll also cover what each can do for you, as well as give you an idea of the price, so you can easily decide which is best for you to take your photo projects to the next level.

For Your Desktop
1. Adobe Photoshop ($29.99/mo., $19.99/mo annual, $238.88/yr. prepaid)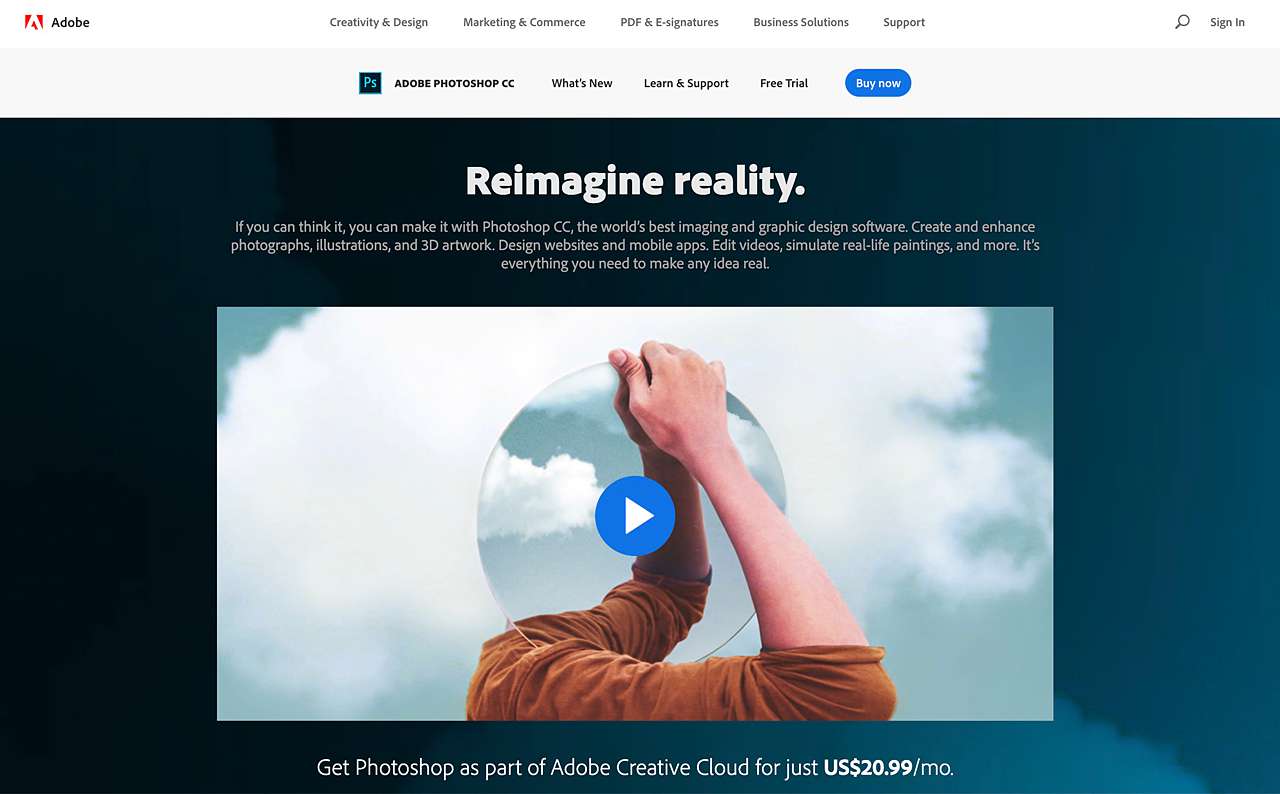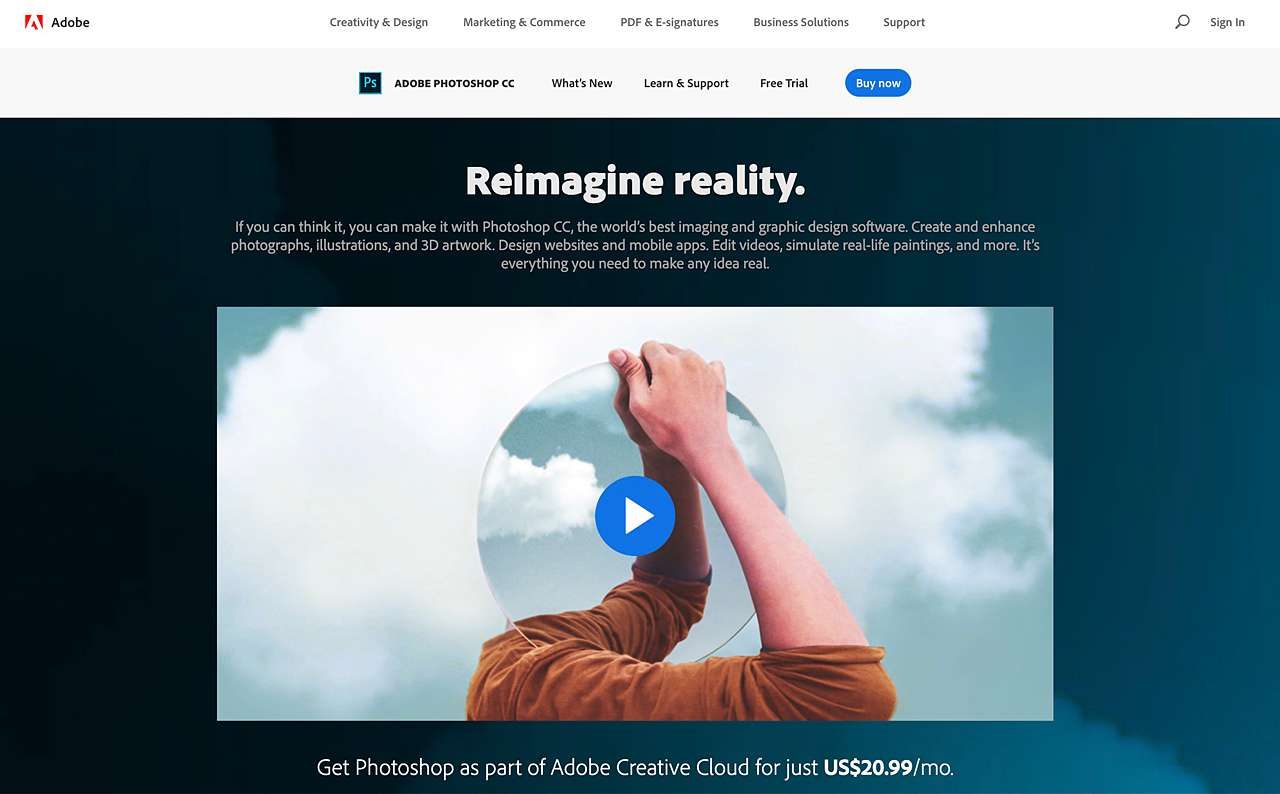 Perfect for the avid professional whose photography income can offset the cost.
Adobe Photoshop is such a mainstay in the photo editing community that, like Google, it has its own verb. The best software for professionals, it allows users to do a huge variety of things. Its features include designing websites, mobile apps, posters, banners, thumbnails, and much more.
It's supported by both Windows and Mac OS. The main feature of this software is its wide variety of functions. Its possibilities are almost limitless and it even allows you to edit photos at the pixel level.
But this assortment of features can also be a drawback — many professional photographers only use a small sliver of Photoshop's features, so it can certainly be overwhelming for a novice or beginner. That's why we primarily recommend this for professionals.
If you're a more serious hobbyist, there are plenty of online courses you can take to learn about Photoshop. There could potentially be classes at your local community college, too! There are also a lot of great YouTube tutorials. So, if you are willing to put in the time and want to learn how to use it, there are a lot of great resources.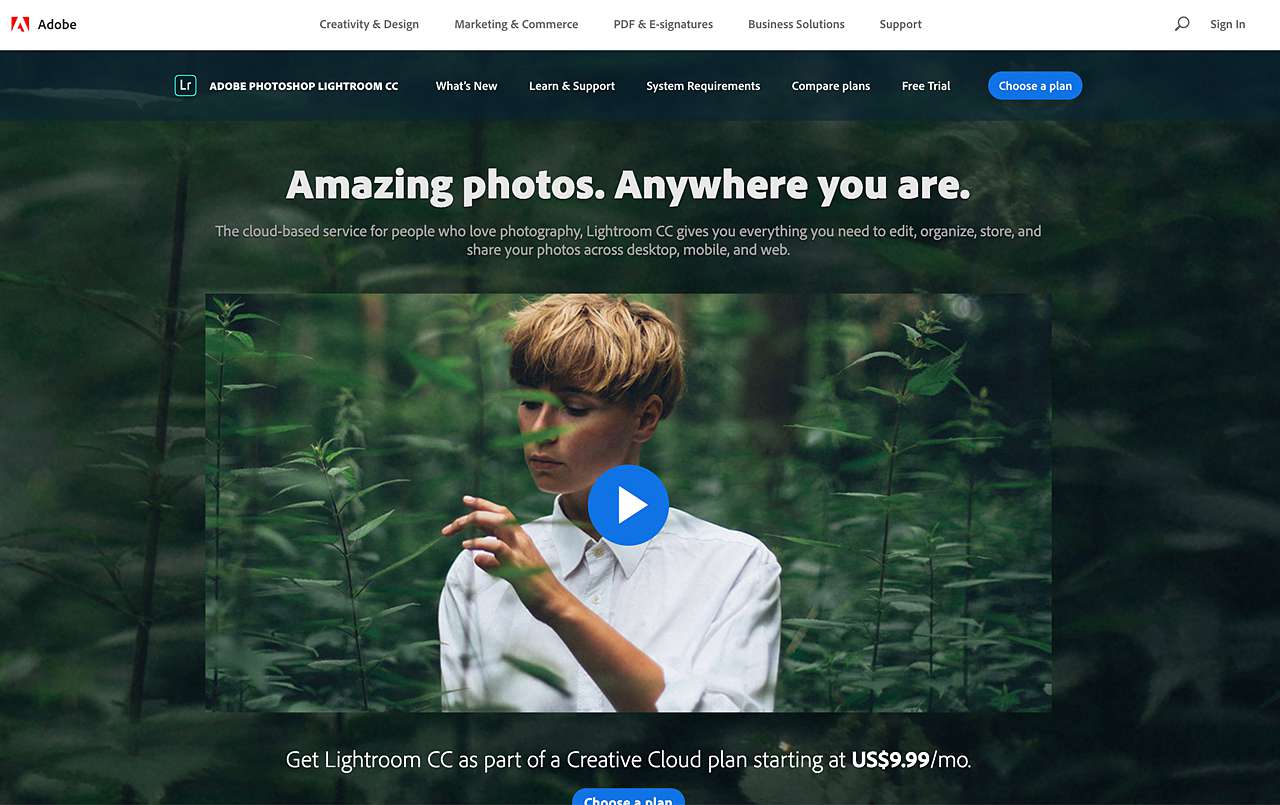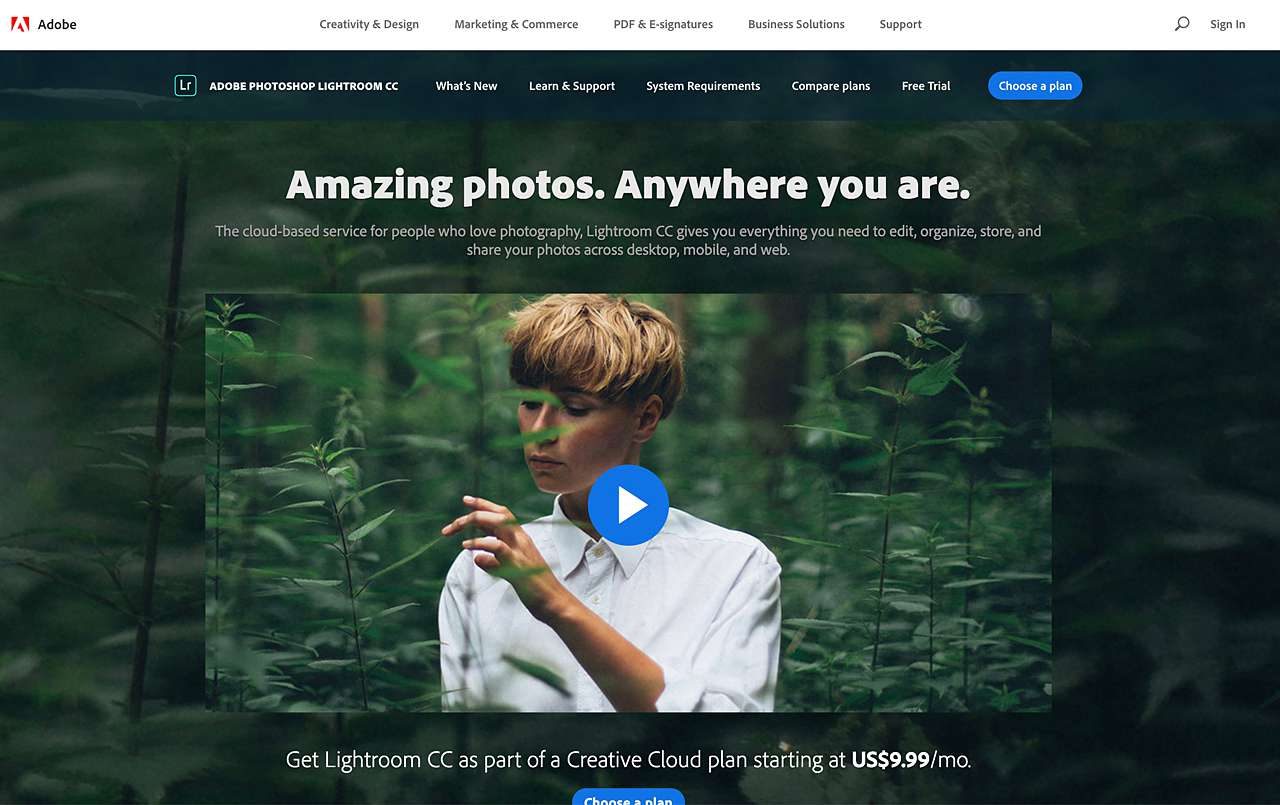 Perfect for someone looking for more of an all-in-one photo editor.

As stated before, there is little in the digital imaging world that Photoshop can't do. Lightroom takes a small piece of that ability and presents it in a smaller, more streamlined package.
One of the biggest differences between Photoshop and Lightroom is that Photoshop allows layers. In Lightroom you can't layer styles, though you still have a lot of control over an image's settings. Lightroom also doesn't actually change your original image, therefore you can always go back. So if you messed up and want to go back to a previous incarnation of your photo, it's right in your database.
Lightroom is also great for organizing, importing, and managing images, so is an obvious choice for photographers managing many photographs.
It also allows you to add preset filters to your images, allowing for a quick workflow if you have a signature style.

3. Pixelmator ($29.99; $39.99 for Pixelmator Pro)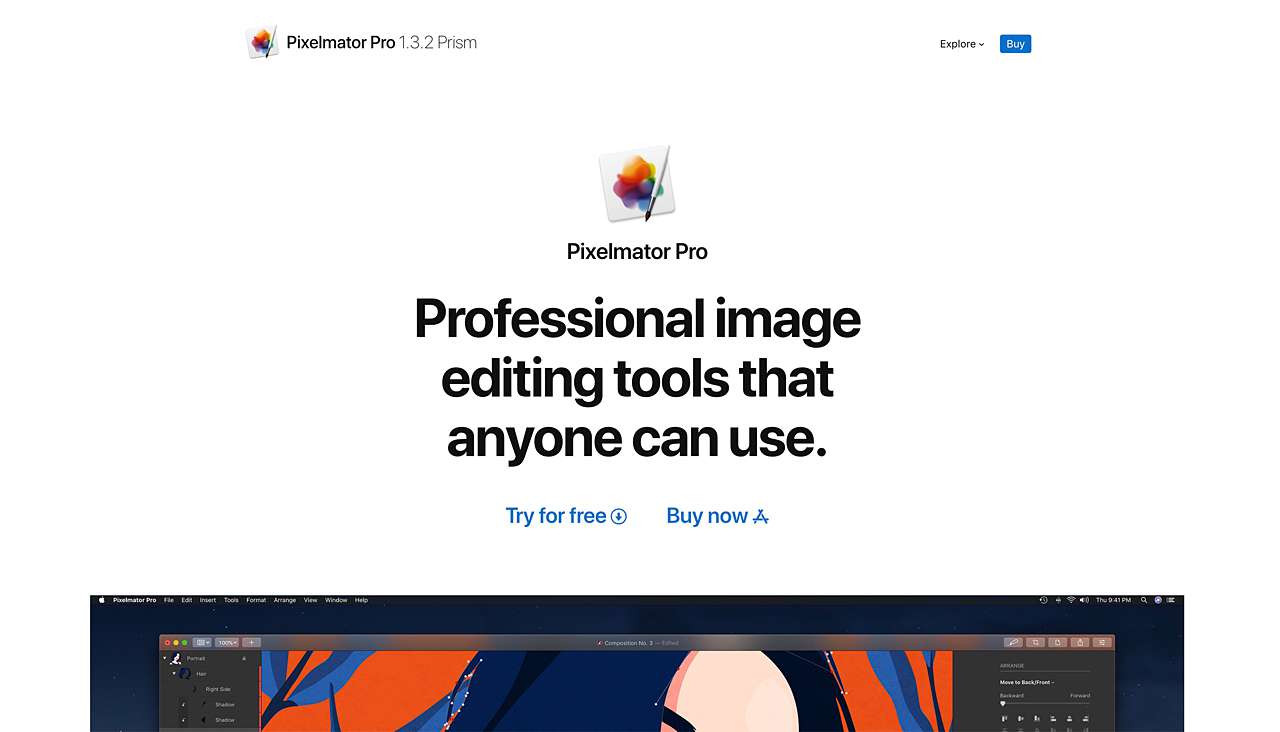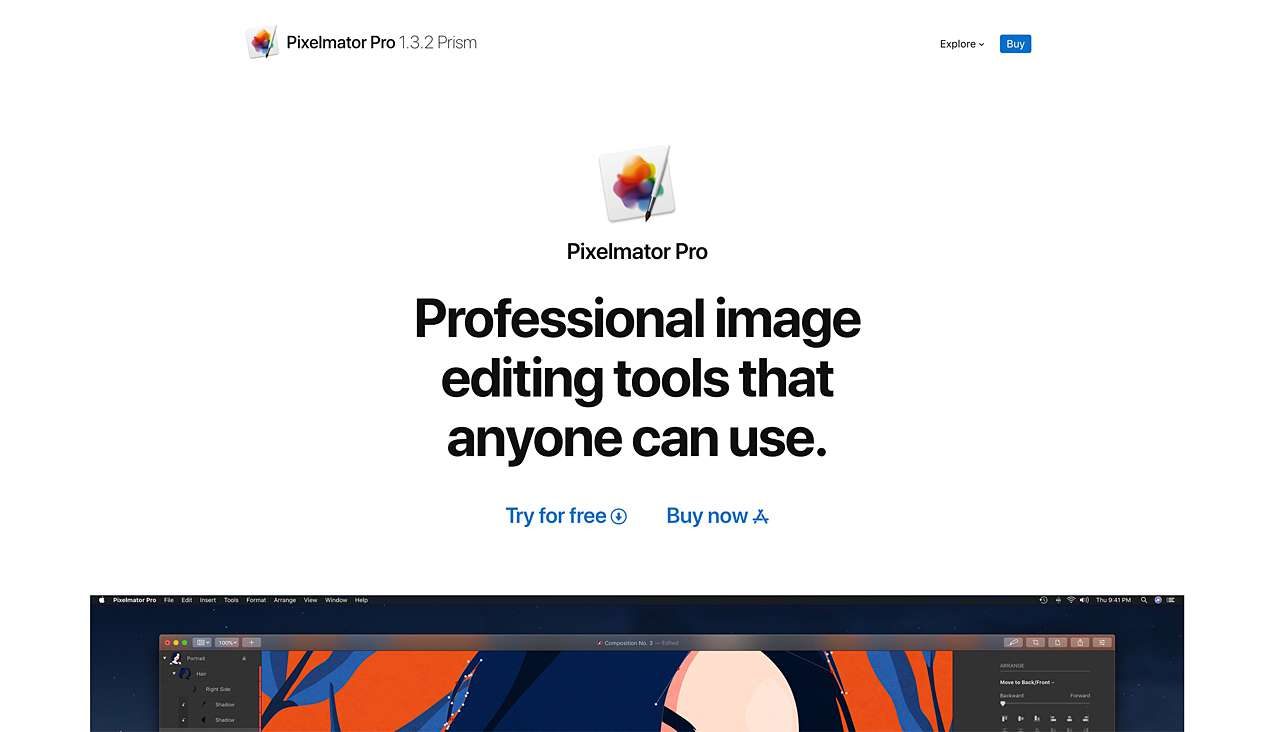 Perfect for someone seeking some of things that Adobe can do, but for a one-time fee.
Pixelmator has won several awards from Apple. And whenever Apple updates its software, Pixelmator updates to capitalize on it. That said, it is Mac only, so Windows users are out of luck on this one.
It's good for serious photographers, and you can easily access all the tools you'll need to use in the editing window. You can do a lot of what Photoshop offers, such as adding layers, photos, shapes, text, etc.
Pixelmator does a lot of what Adobe can, but not everything, so it's justifiably a more affordable option that would take one more monthly bill off your list.

4. Gimp (Free)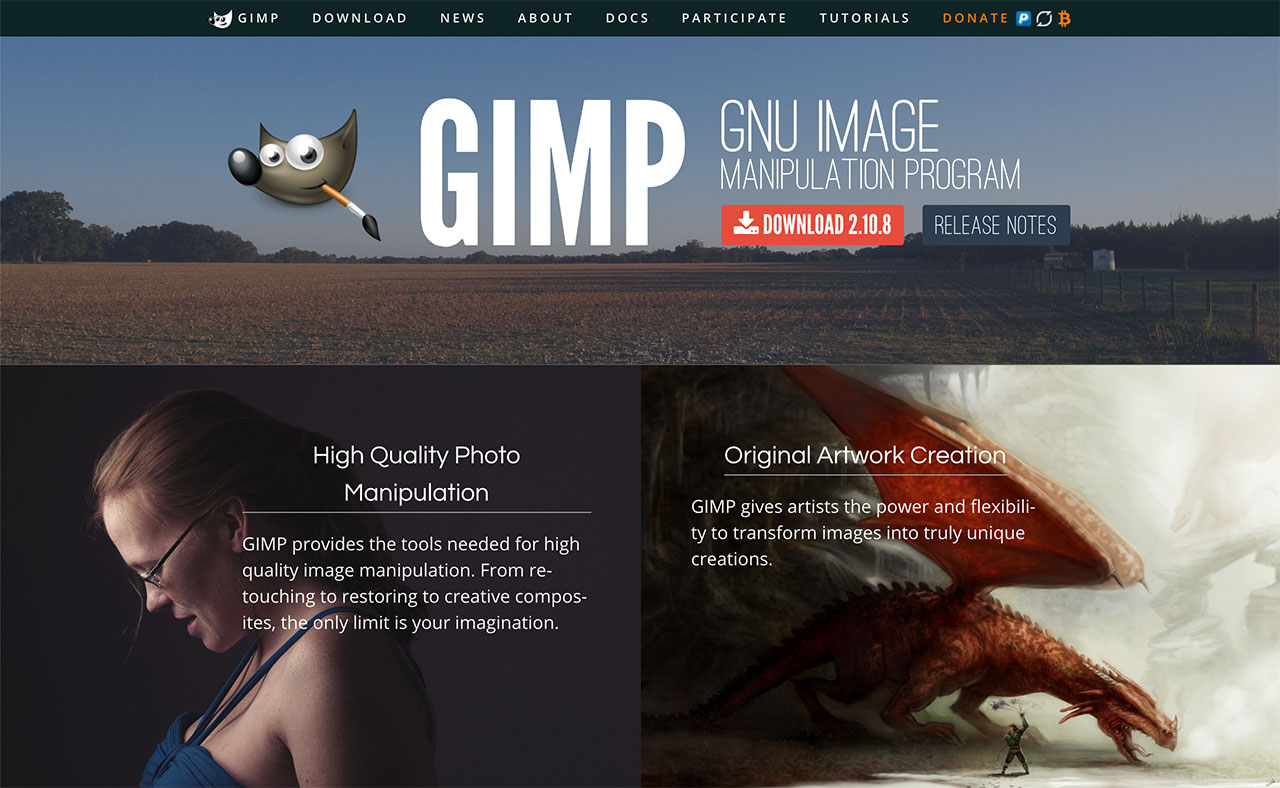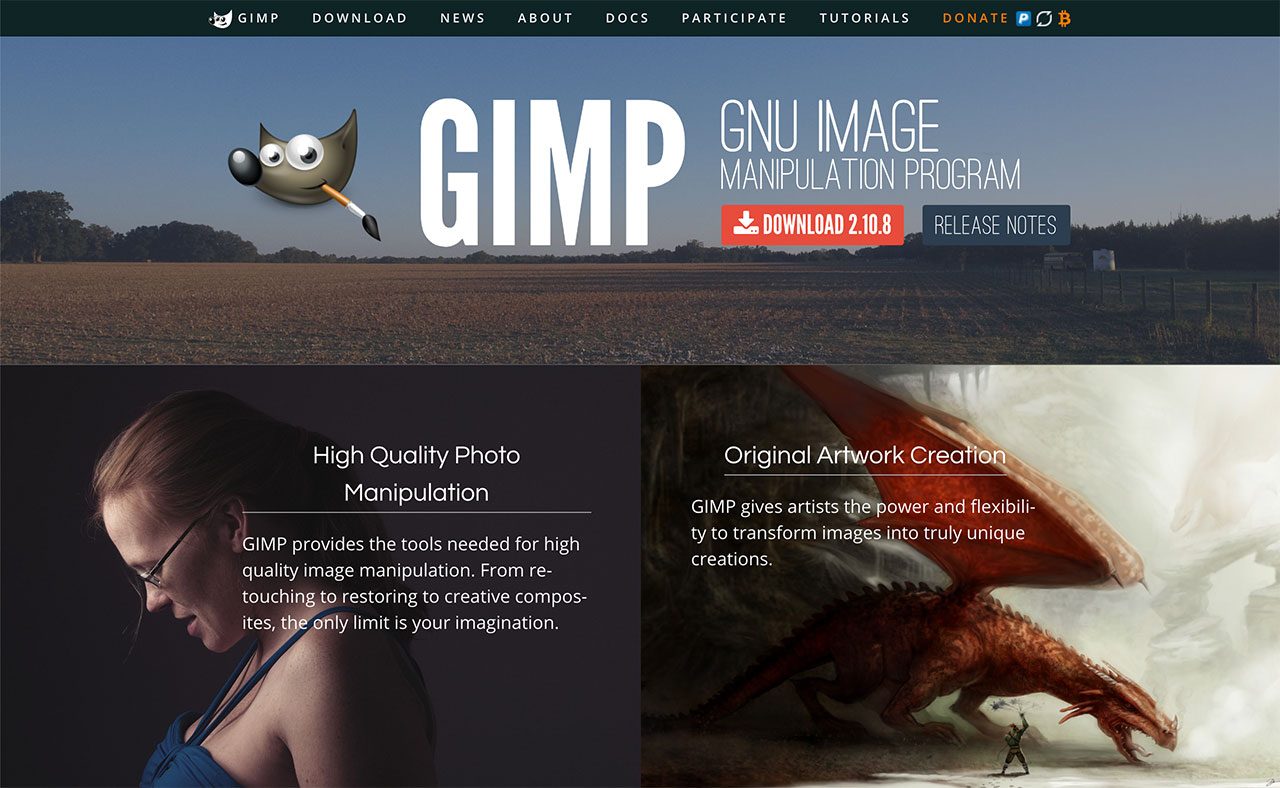 Perfect for someone who would like Photoshop, but is on a budget and doesn't mind a learning curve.
The preferred tool for Linux users, Gimp is a free alternative to Photoshop. It might not have the professional edge those using Photoshop would seek, but it's still good for a hobbyist or newbie seeking a desktop piece of software.
It has a lot of the features of Photoshop: You can scale images up and down. You can create layers to add to photos, too, and save your finished projects in different file formats.
Gimp, however, doesn't have built-in RAW support. So, in order to use pictures taken in RAW format, you'll have to convert the image to either a TIFF or JPEG first externally.
But if you're willing to overlook some of its shortcomings, you should be able to work around them. It's still a fantastic, free alternative to the other previously mentioned programs.
For Your Smartphone or Mobile Device
5. A Color Story (Free download; $24.99/Year for ACS+)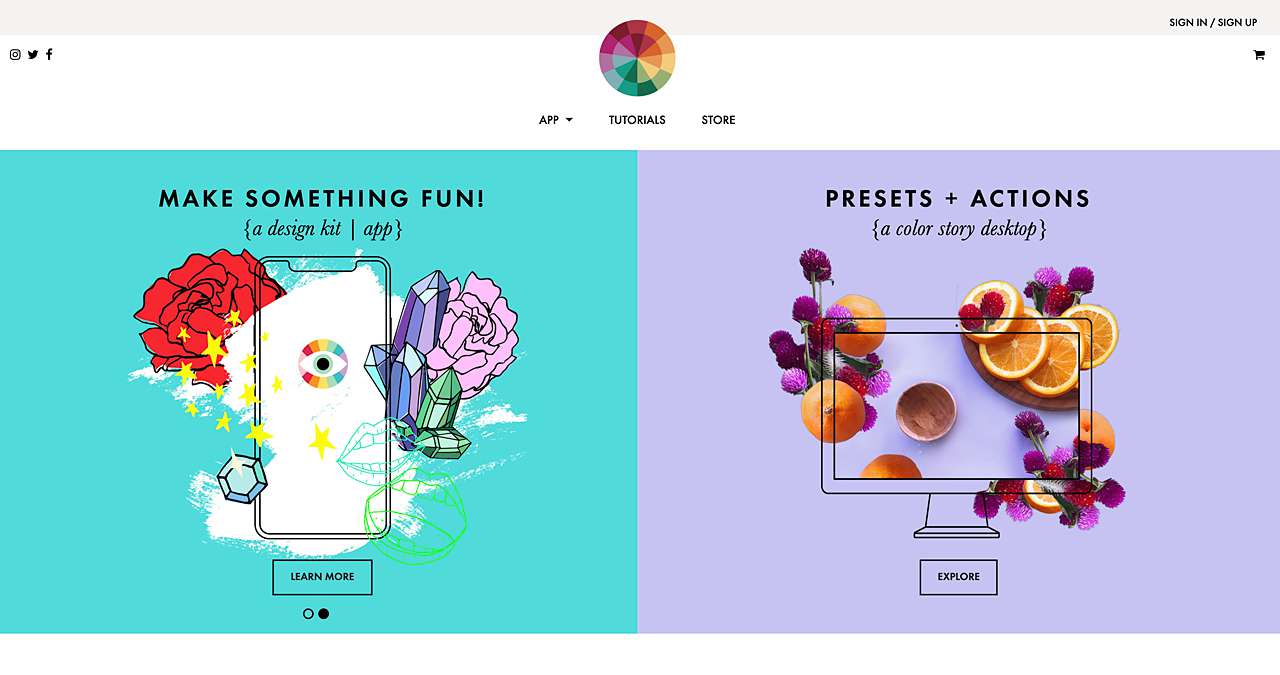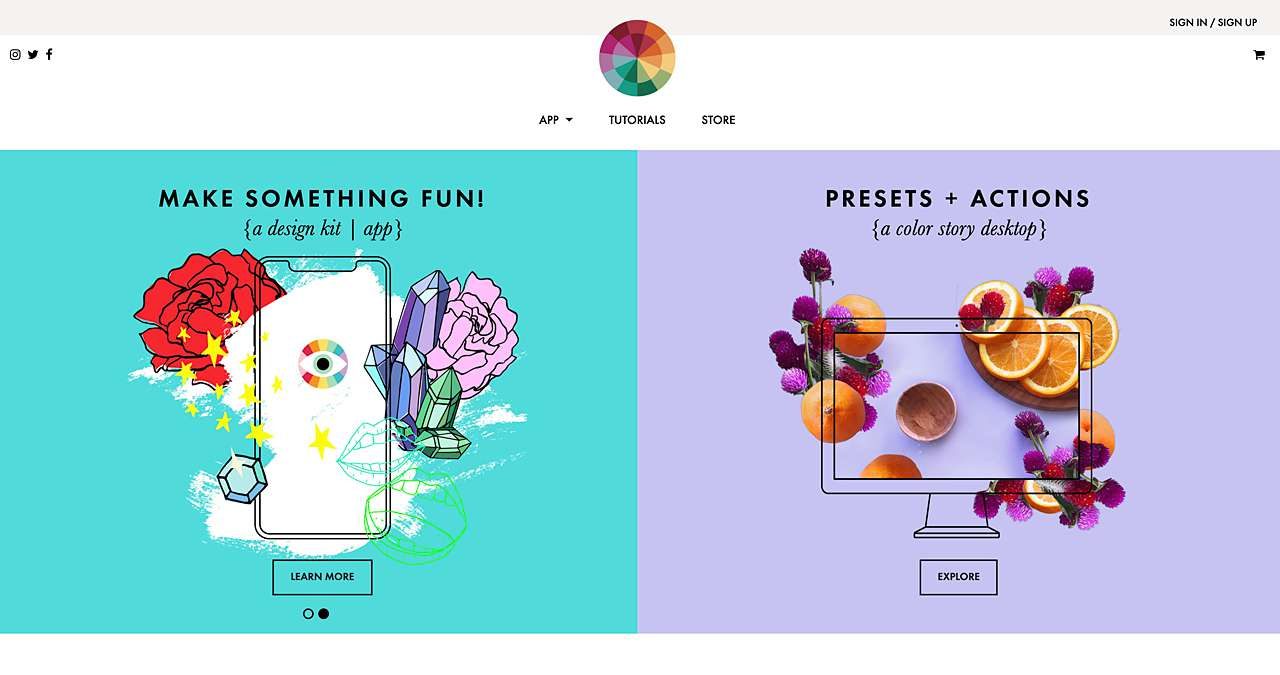 Perfect for someone with a focus on imagery for Instagram, or an avid smartphone photographer.
A Color Story is free to download, but the application is more limited in its free form. You can upload photos from your phone and select filters, as well as adjust clarity, contrast, color tint, brightness, saturation, vibrance, and exposure.
You can also use different filters. Some are free, while others are $2.99 per item. Others are free with a subscription to ACS+, which is the complete version of the app. Sitting at $24.99 a year, it's just a little over $2 a month.
It's a small investment that can help enhance photos taken on your phone.
A Color Story also allows you to save photo editing preferences, so you can easily make a custom filter that you like and apply it to photos that you upload.

6. VSCO (Free Download; $19.99 for 1-Year Subscription)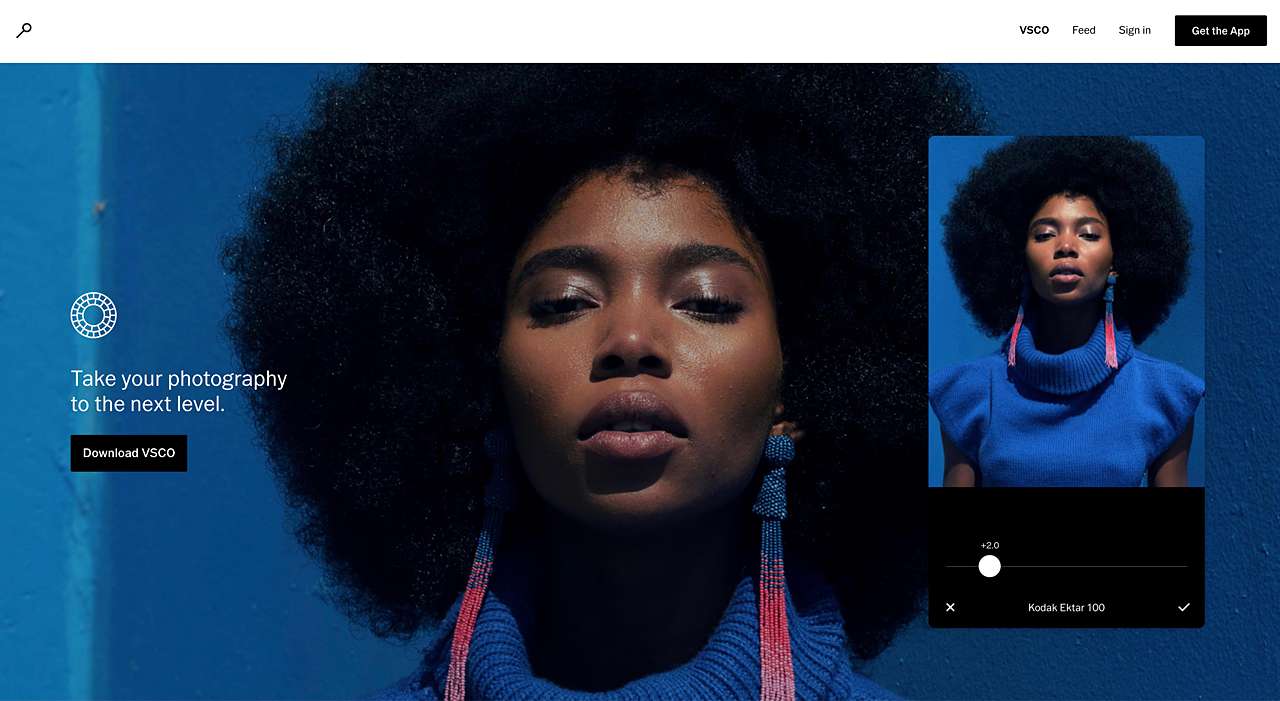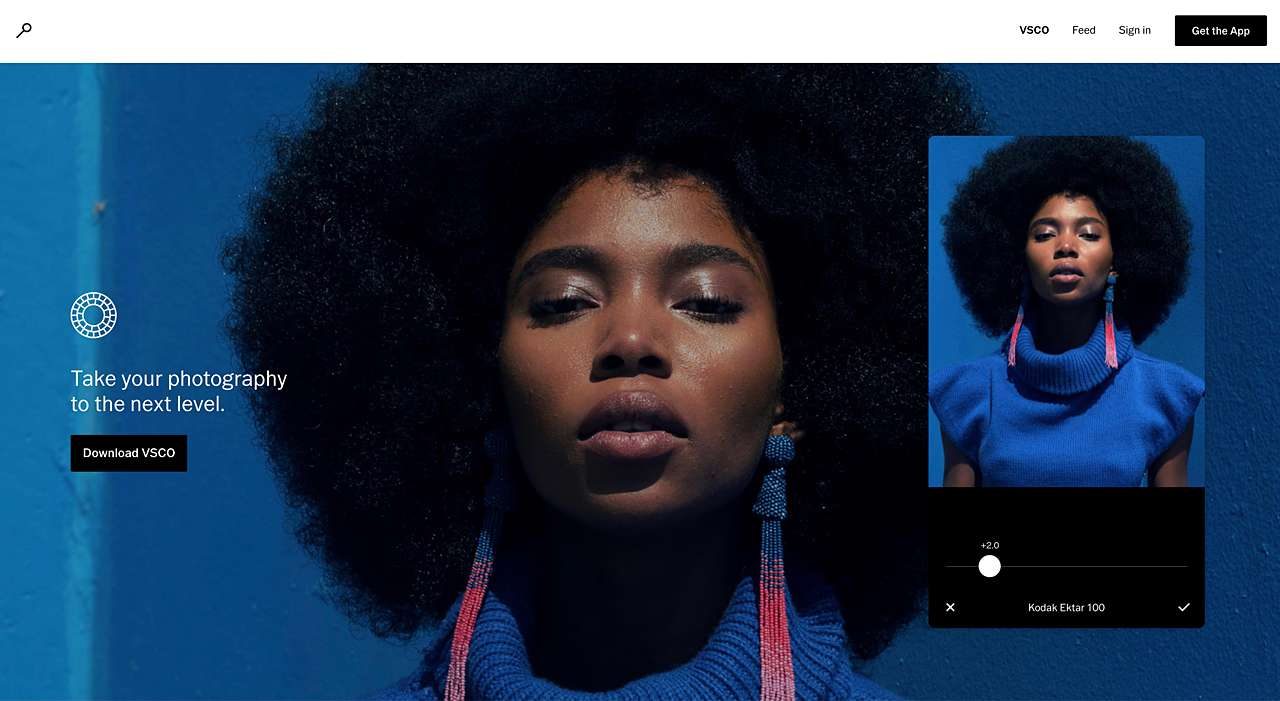 Perfect for someone looking to share their photos to a public gallery within the app. Or to share their photos on a different platform.
VSCO (pronounced "Visco") is somewhat similar to A Color Story. It's a phone-based app with a yearly subscription. It also allows you to have more control over your default camera settings.
You can separate between focus and exposure when taking a photo. This something you can't do on the default camera phone.
The one drawback that people might not like about VSCO is the app's photo library is separate from your phone's. You can, however, import individual photos from the library. While that may make for one extra step, it isn't a long one.
During the editing process, you can backtrack and see what the photo looked like before. This allows you to get a side by side comparison of what the most recent change will do— and if you want to keep it or not.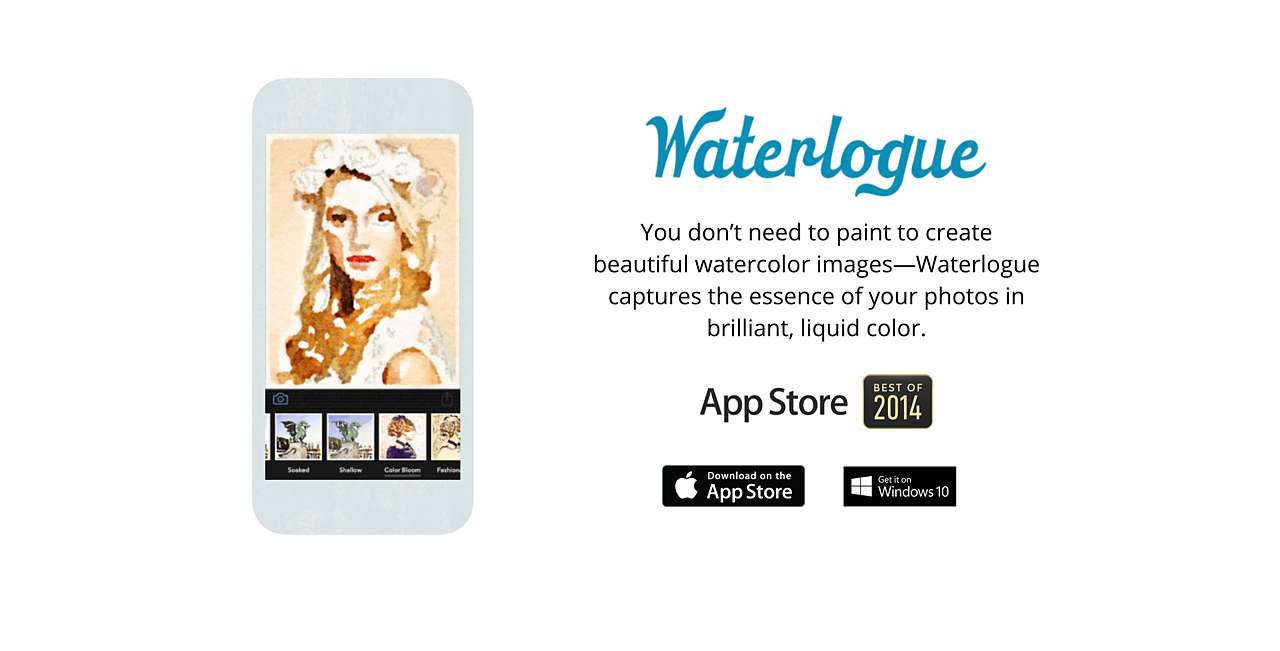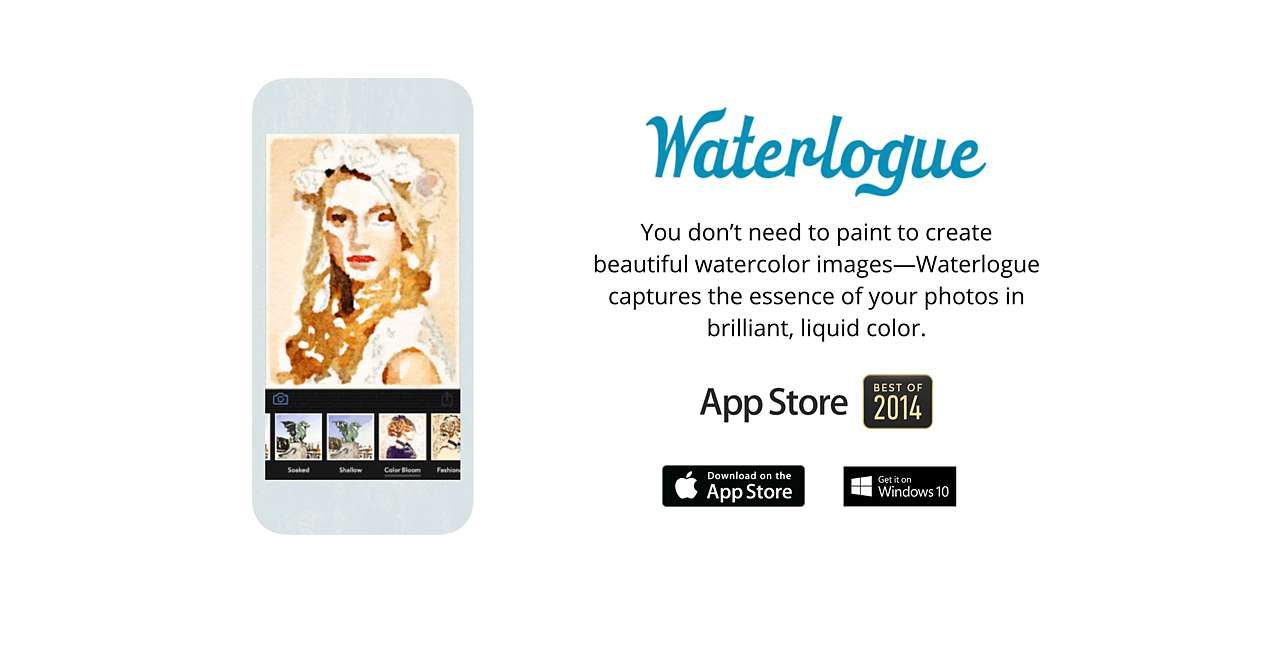 Perfect for watercolor art fans.
This is definitely the most unique app on the list. It's hard to point to another app and lump it in same category as this one.
Waterlogue costs less than $5 to download. And it allows you to turn photographs into lifelike watercolor paintings with a bunch of different filters. And you can share to Instagram, Twitter, Tumblr, or your personal email.
You can share to Facebook, but you'd do it by saving the photo to your phone's camera roll and then uploading it through there. The formats you can save to your phone are .JPEG and .PNG.
If you want to share your creations with others, you can print the final product professionally as a 4" X 6" postcard and send it to whomever you'd like. This is a built in feature in the app, and it would be a great way to share your latest vacation experience or special life moment with your friends and family.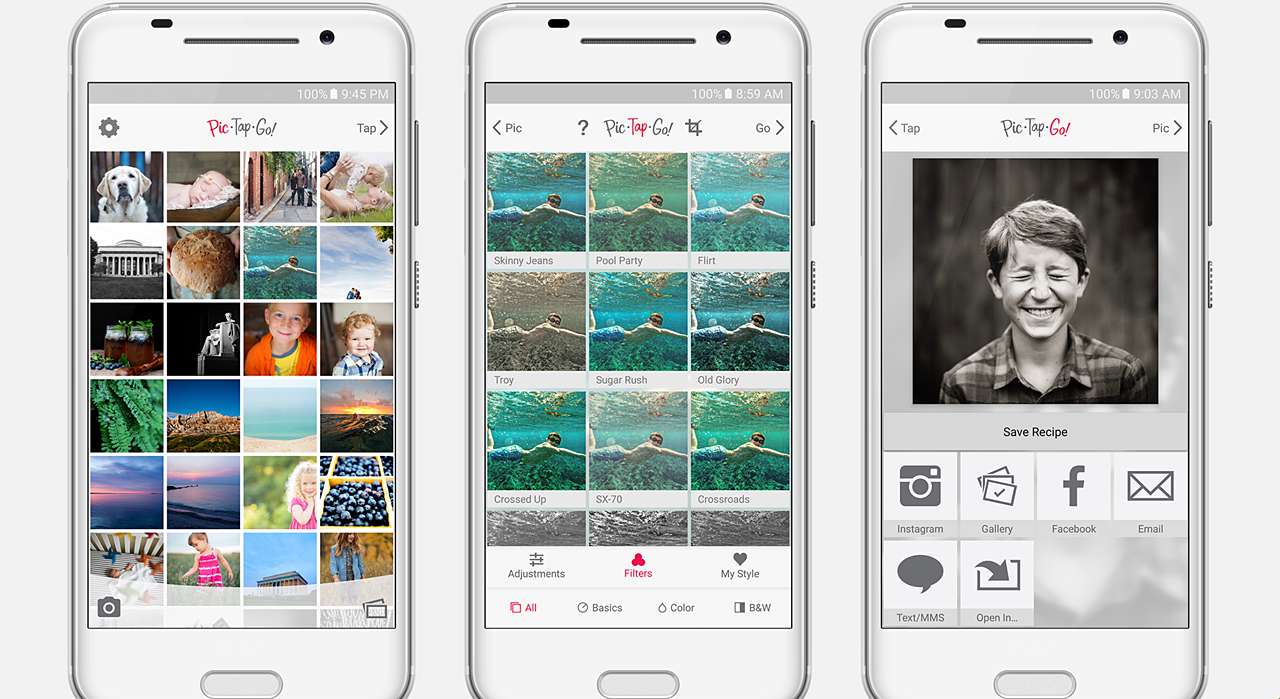 Perfect for someone wanting to share to social media, and wants to stick to a particular setting.
PicTapGo is an app that links directly to your photo library, so you can upload your photos directly to the app. You can also take a picture from the app, and not select from the album.
PicTapGo can save past filters and adjustments you've made to other photos. These are called "recipes."
And you can save them to apply to future photos. It is currently only available on iOS, but should come out on Android at some point.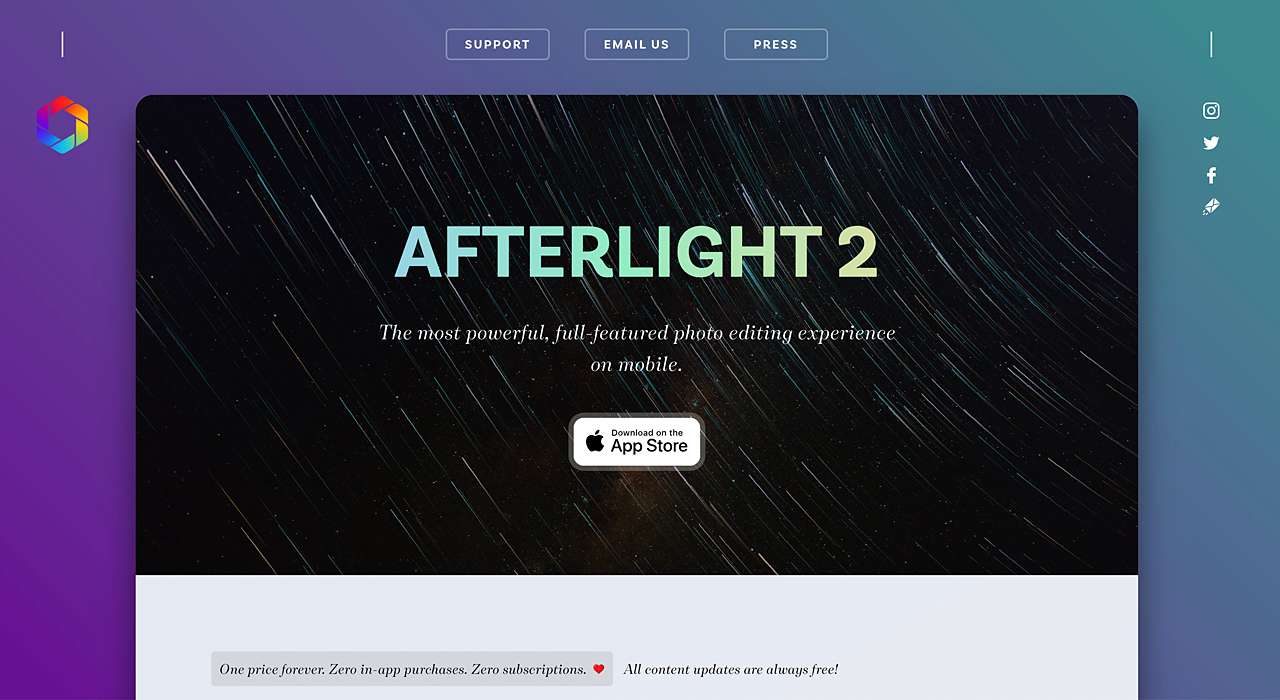 Perfect for the burgeoning Instagram influencer.

Afterlight 2, available on both iPhone and Android, is similar to PicTapGo and VSCO. It has some twists to it that are its own. For instance, you can buy wallpapers to place around your finished photos.
This will make your final piece really pop. In addition, you can make artificial sources of light during the editing process. And it will make some cool glare effects. You can also scale down your photos to fit into Instagram.

10. Snapseed (Free Download)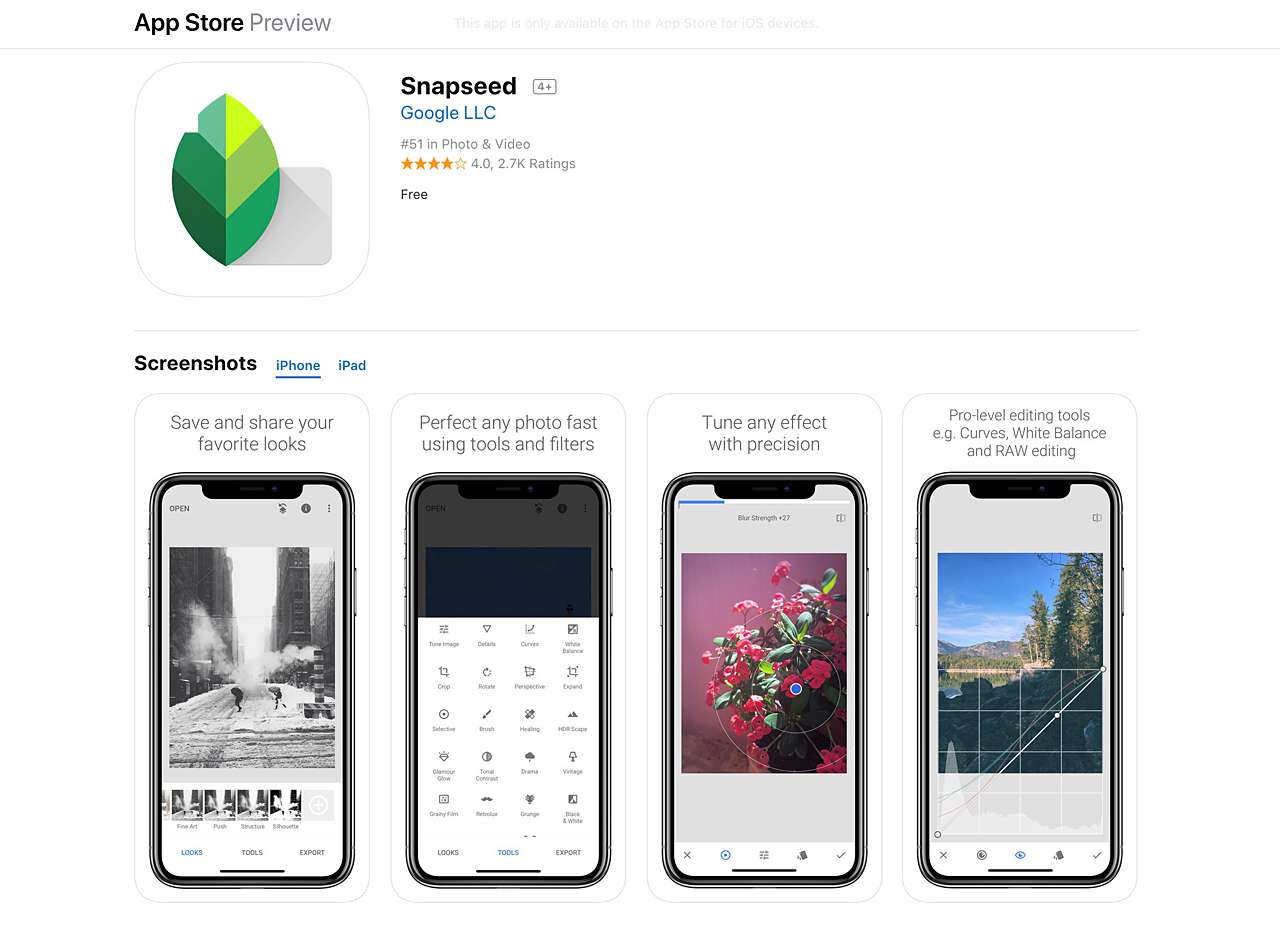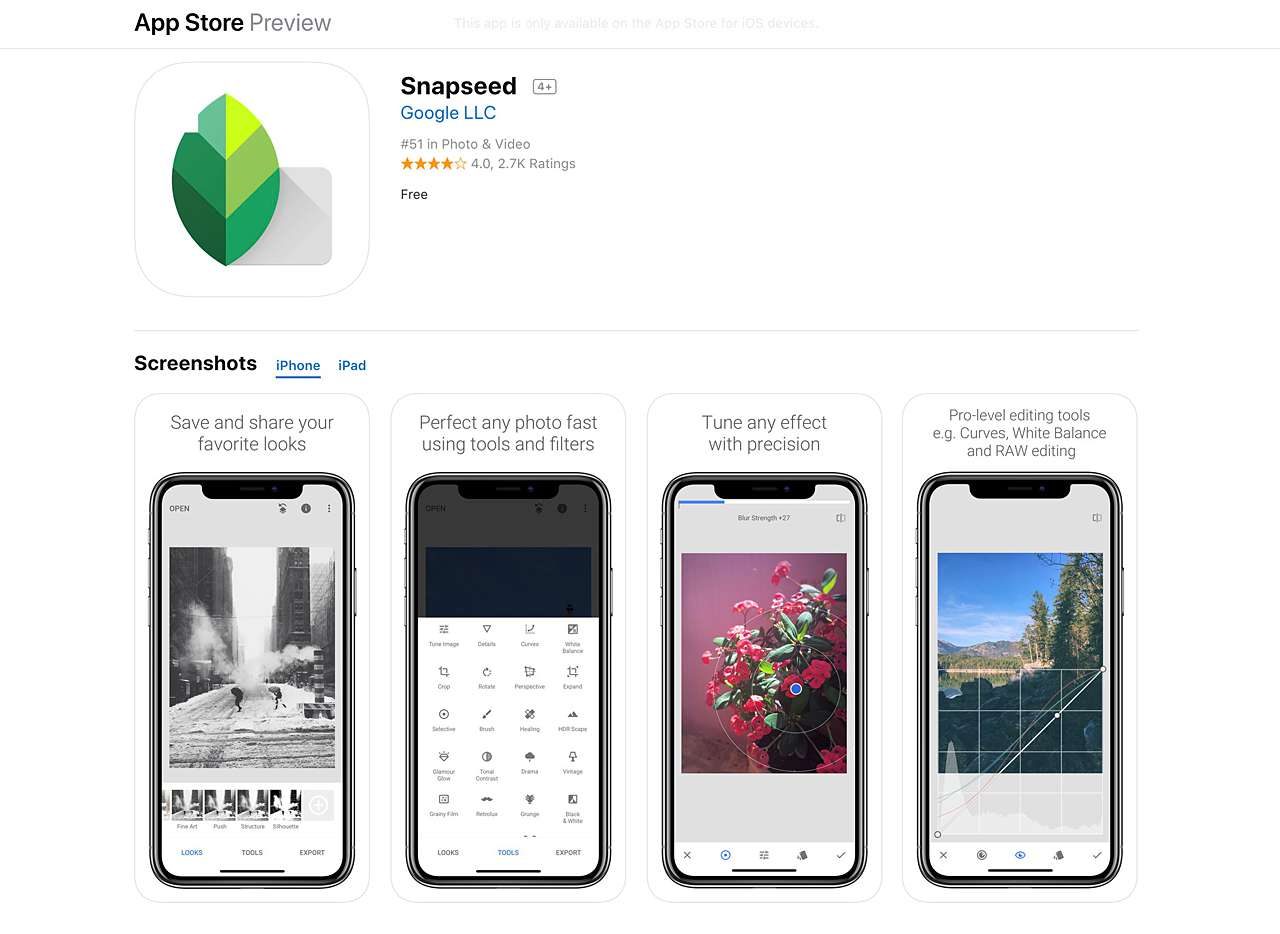 Perfect for someone seeking a free smartphone-based photo editor.

Snapseed is available on Android and iOS. And it is great for editing your photos. Unlike the full versions of VSCO, PicTapGo, or A Color Story, this is free to use.
For Your Browser
11. Fotor (Free Online)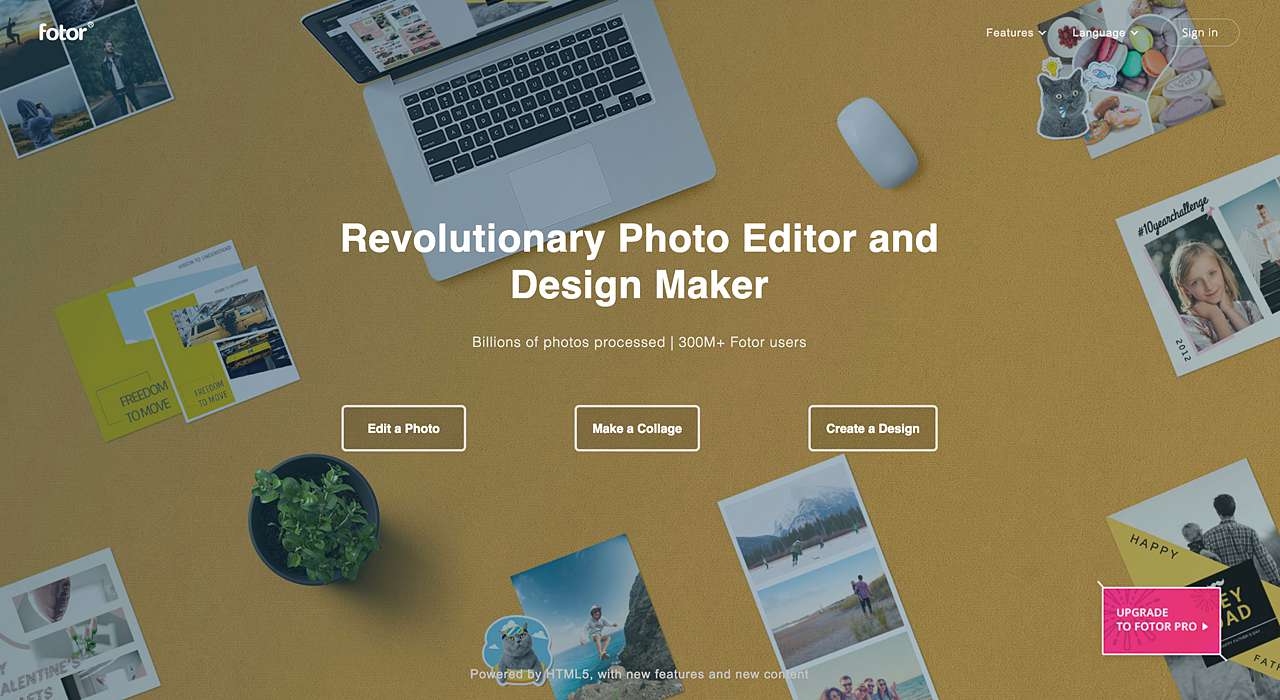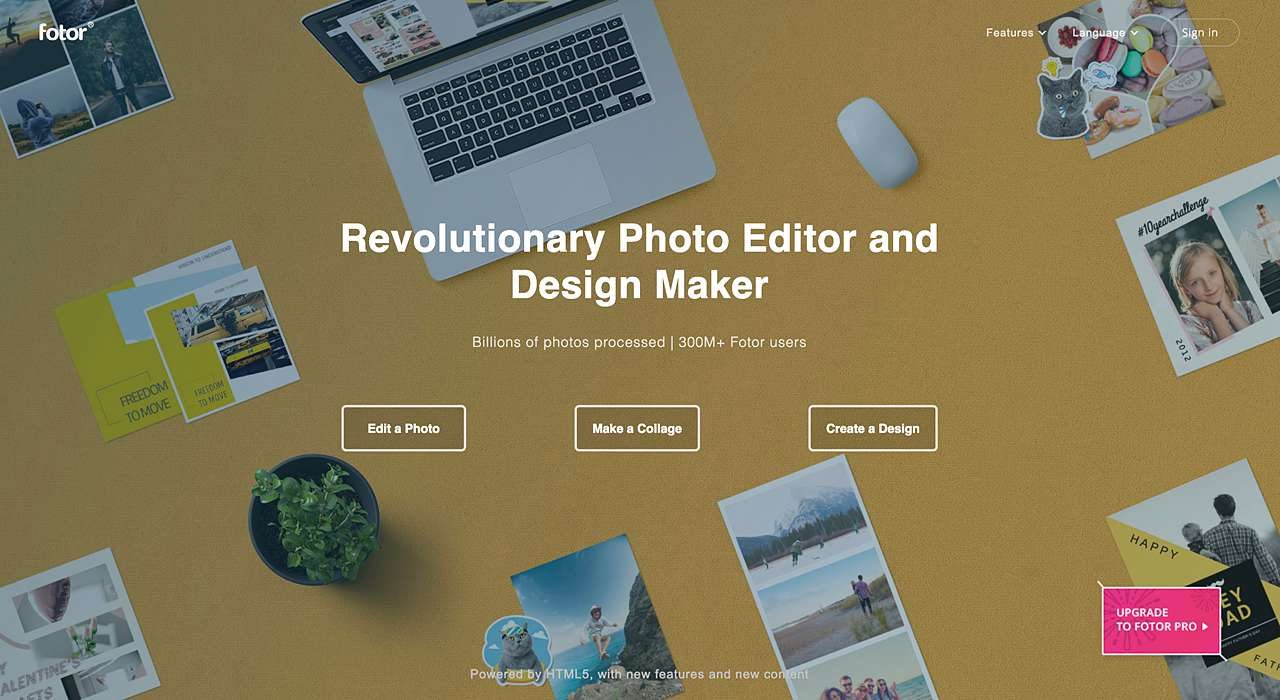 Perfect for someone looking to touch up a simple photo quickly.
Fotor is a great online resource for someone who took a quick photo, but doesn't want to download a full app just to touch it up. It's quick and has all the basic functions you'd need to edit a photo — you can edit out red eye, smooth out wrinkles, crop, and more.
12. Canva (Free To Join Online)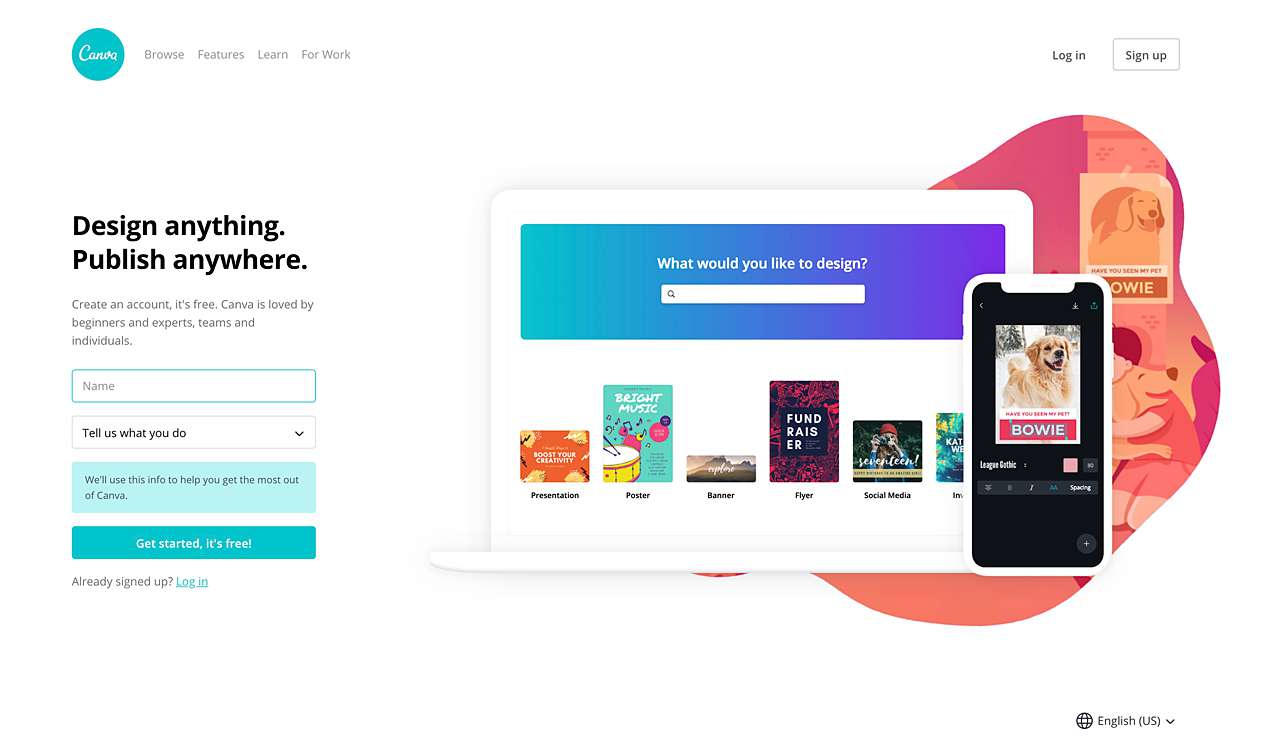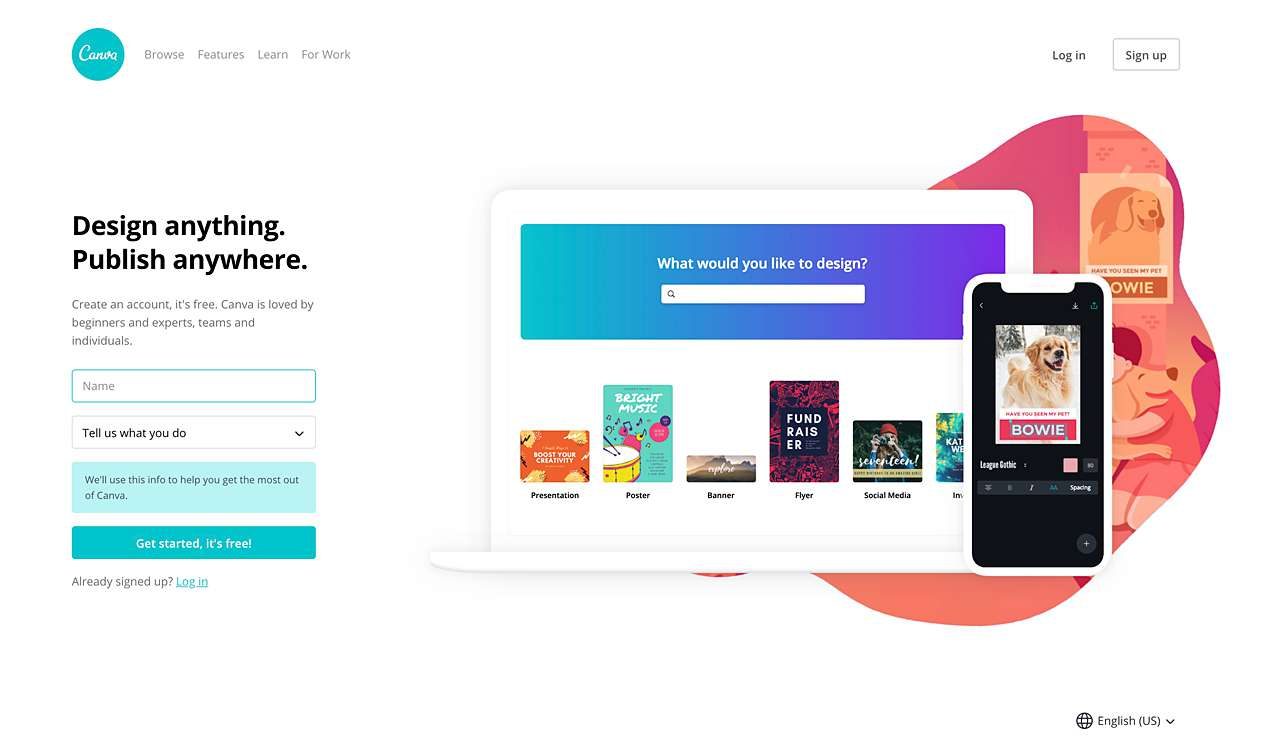 Perfect for someone looking to add a cool background to a photo, create a collage, or even design a quick art print.
Canva is a great free option for basic graphic design projects, so if you want to make an art print, social media post, or a photo collage, this is the program for you!
It has pre-made templates you can customize, or you can create your own layouts, and the interface is pretty user-friendly.
Final Thoughts
Cameras are a powerful tool, but you might want to make some adjustments after you take a picture. You might be a professional photographer, or you might be a hobbyist who wants to share with friends your latest creation on Instagram.
Either way, there's an app that is right for you. Just keep in mind the following when deciding what is right, though, and you should be ready to edit with the best of 'em:

Hobbyists might want to go for the lower-priced, or maybe even free apps, to get your feet wet. You can always upgrade when you outgrow limited features.
Adobe Photoshop is vast and all encompassing. It's best for the professional or aspiring professional.
Read reviews and make sure your device is compatible before purchasing any app.
Always watch tutorials about the app or software you're downloading to get the most out of it.
If you want some tips on how to improve your photo after taking it, you can also check out our 5 tips to help improve your photo.