Just because it's summer doesn't mean the living room fireplace has to take a backseat! You can still create an inviting space without feeling the flames. We've got 5 beautiful fireplace mantel decor ideas that are not only gorgeous but budget-friendly and look great all year round!
So swap that hot cocoa out for some summertime lemonade and get ready to chill 🥶 by the fireplace this summer.
---
How do I decorate my fireplace mantel?
---
Consider The Following Styles & Suggestions: Farmhouse, Rustic, Maximalist, Minimalist, Oversized Statement Focal Points.
"Risky" Placement: when framing over a fireplace be aware of choosing proper damage-resistant materials and take precautions when placing.
---
🚜 Farmhouse Style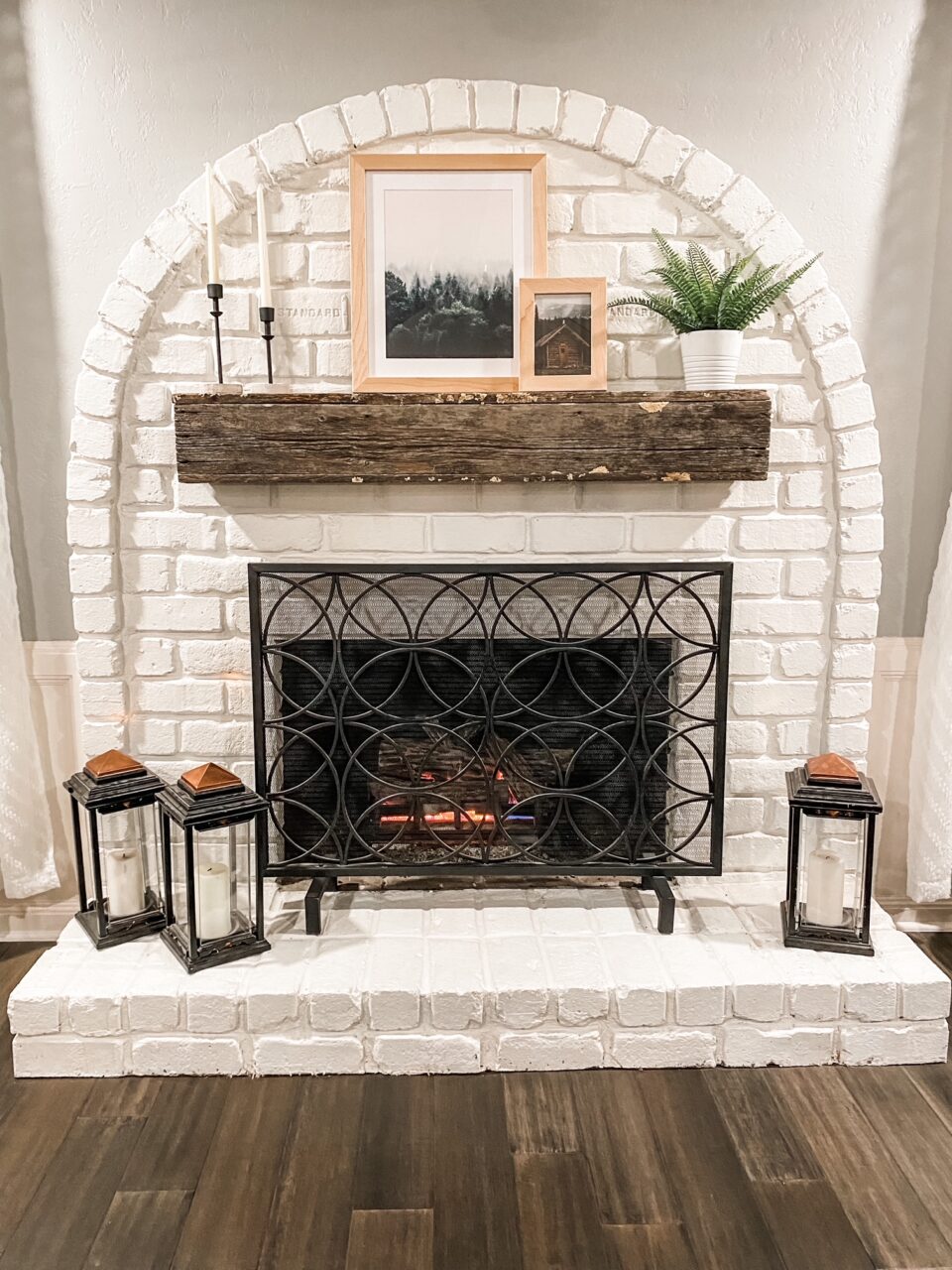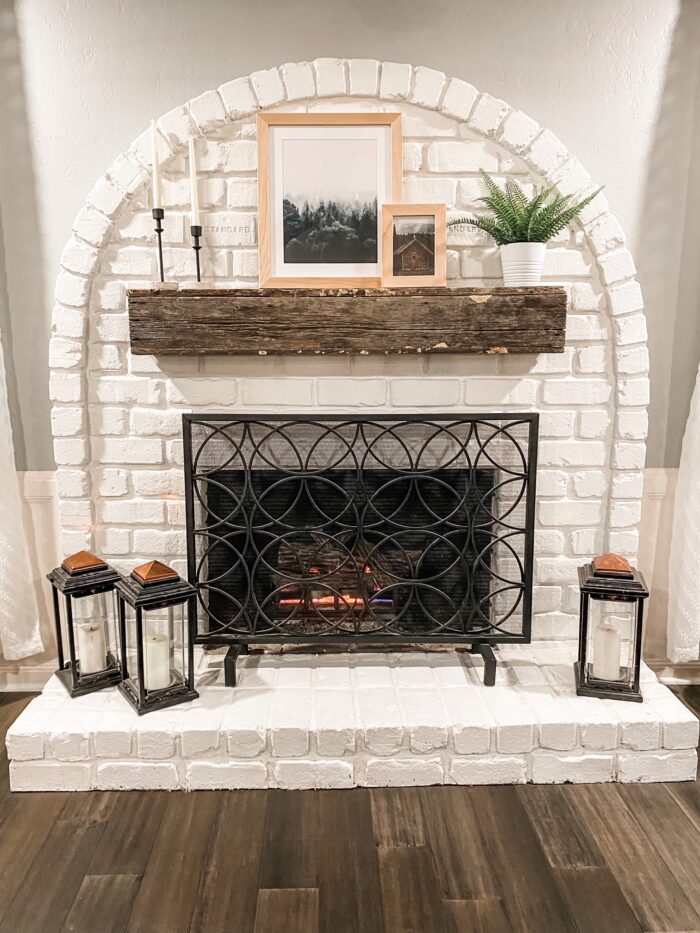 The farmhouse trend is perfect for creating a quaint and comfortable environment. In the last few years, this look has been quite popular – it's even been trending on social media. Thanks to designer Joanna Gaines of the popular house decor show Fixer Upper, the farmhouse look has been all the rage. (you can find her farmhouse books and wares at Target and Amazon.)
The key to styling your farmhouse mantel is to pair decor that doesn't seem too "matchy-matchy". This style is incredibly approachable and your decor pieces should feel worn or "lived in". Rusted irons, unfinished or stripped wood, and scuffed leathers add authenticity to this look!
When it comes to artwork, think vintage signs, sketchy line art, and chalkboard art. We've selected the perfect wood farmhouse-style frames to complete the look: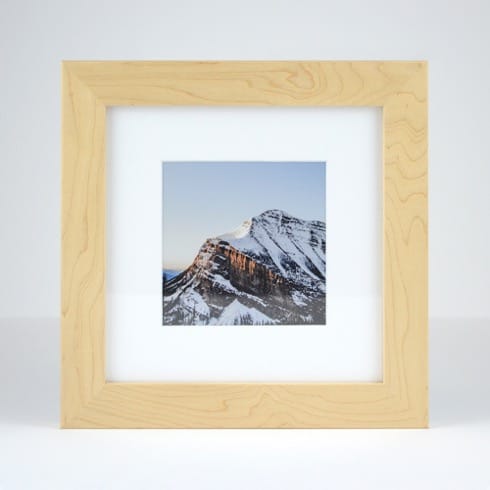 ---
🪑 Rustic Cozy Cabin Vibes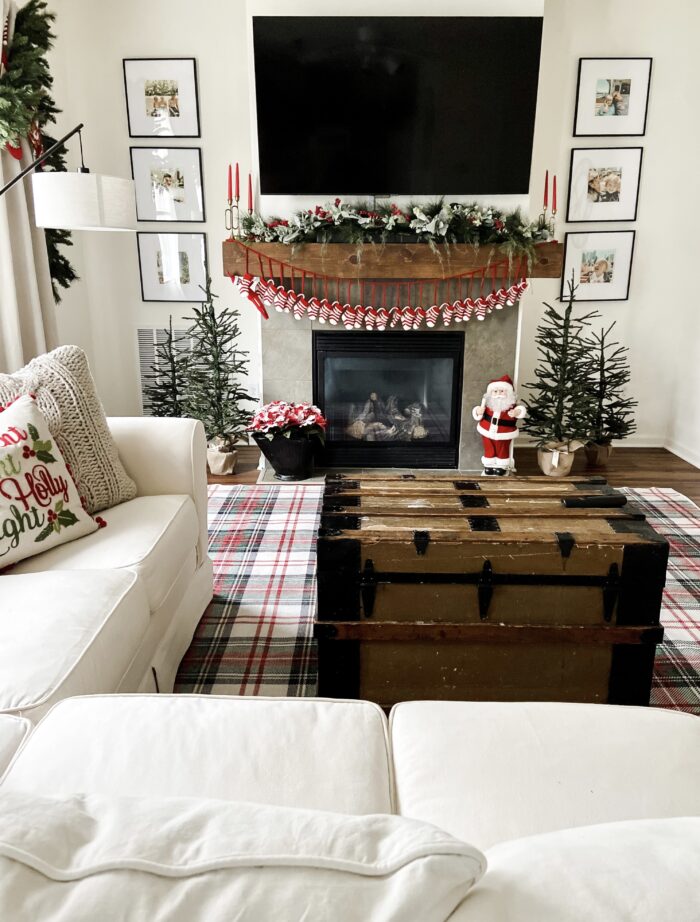 If you've got a sturdy wood mantle, the rustic cabin look may be for you! Give your space a sense of a wild and warm retreat with cozy textures like plaids and rough leathers. Adding neutral-tone candles and woodsy attributes like deer antlers to your mantel creates a relaxed appeal.
When considering a color palette – draw your inspiration from nature. Deep sage greens, gray-blues, and rich browns bring your cabin oasis down-to-earth. For a pop of color and play, try incorporating muted earth tones with brighter elements like an orange wool-knit runner, or brightly colored flowers from the garden.
We recommend framing camp flags/pennants, national park postcards, and wild animal portraits to fully encapsulate your wooden wonder! The following frames are perfect for adding a retro feel to any art piece or cabin camp memorabilia:
---
💥 Major Mantel Statement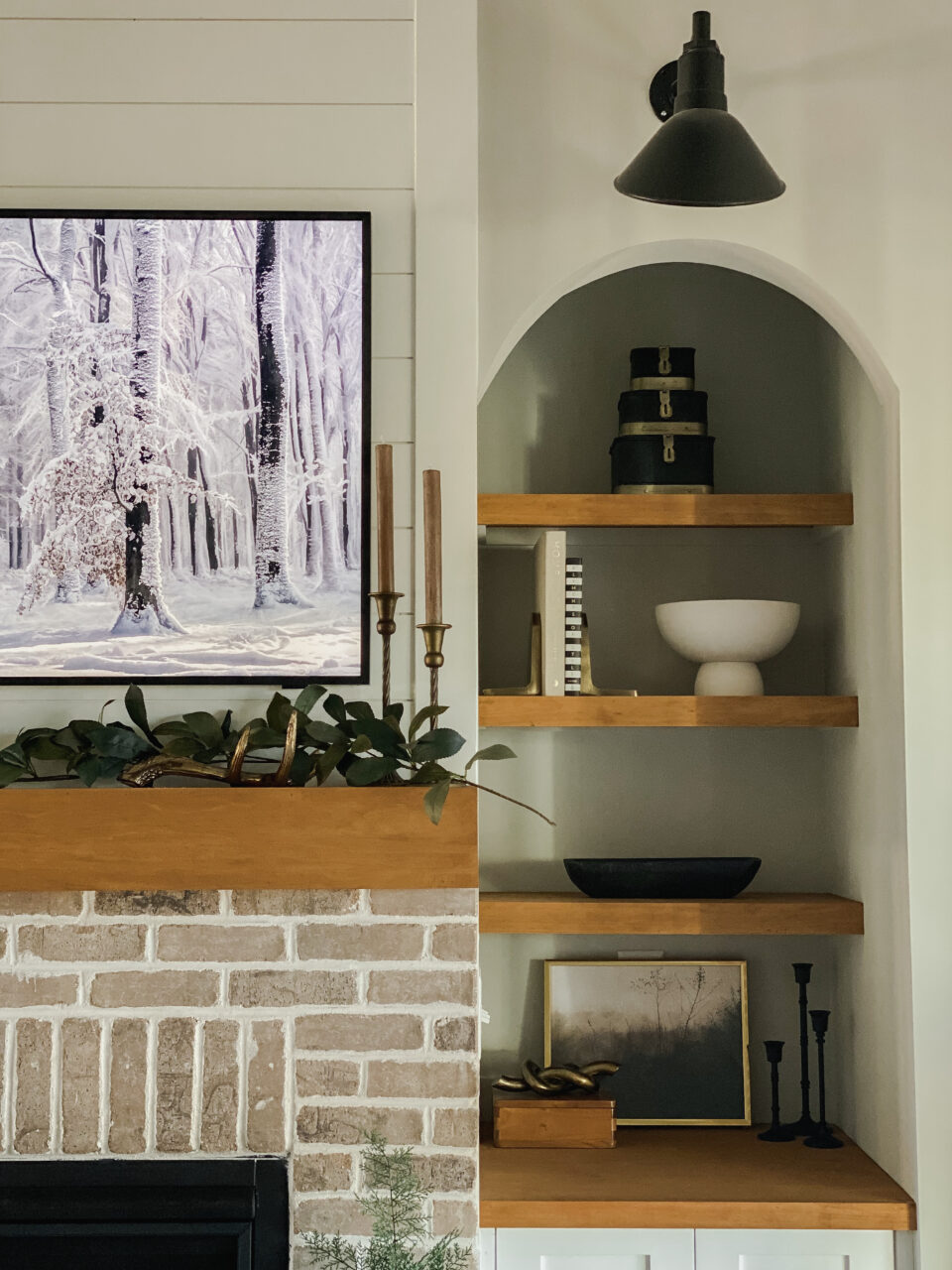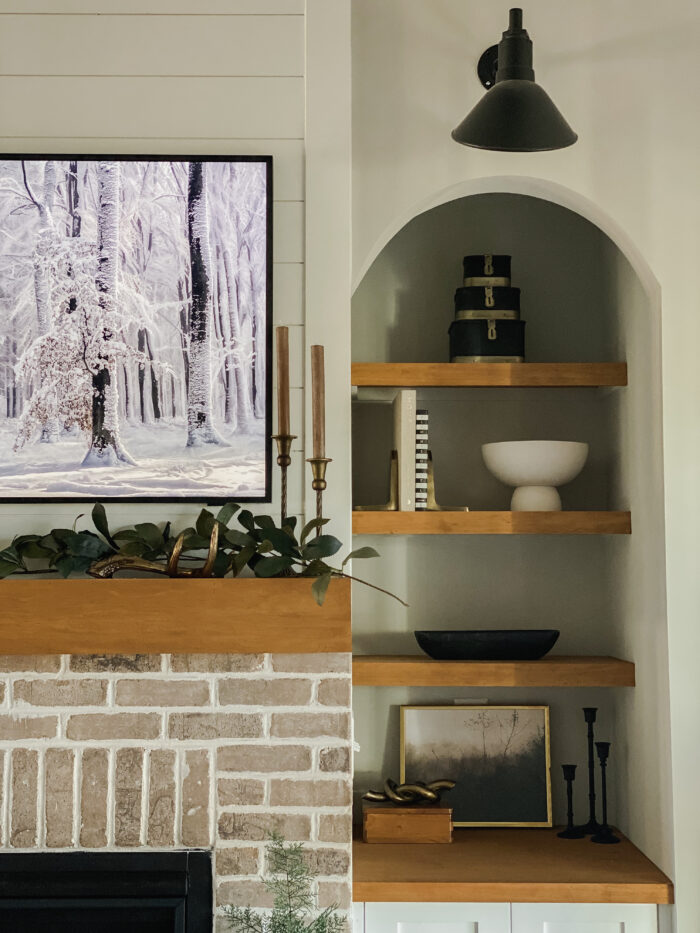 If you're looking to make a bold statement or use your space to its absolute maximum, go for a large art piece focal point and accessorize with smaller decor around it (think glass vases, books, etc.). A fireplace is a common place for family gatherings and get-togethers, so why not display a memory dear to you?
A large family tree or photo would be a fantastic reminder of the loved ones you have around you. You can even bring other large pieces into the mix. Framed mirrors add an illusion of more open floor space, and framed wall art shows off your artistic taste.
Whether you're hanging above your fireplace or leaning your framed works on your mantle display, we've selected the following frames to add a touch of class and personality to your large works – without taking any attention away: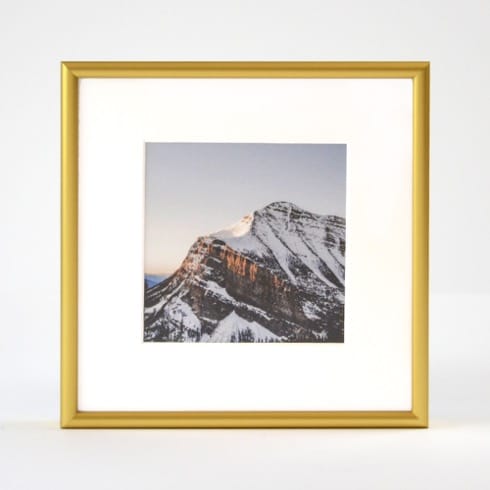 ---
🪞Minimalist Mantel Space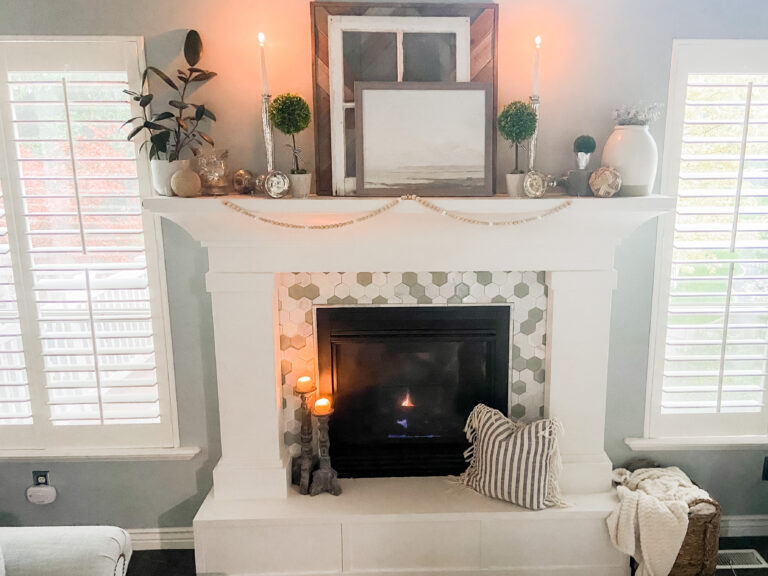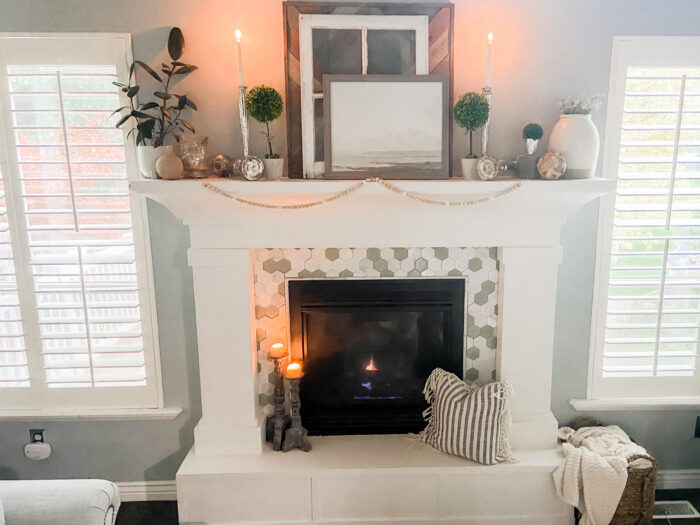 If you've got a beautiful fireplace and want to keep the focus solely on it, feel out a minimalist space. Minimalism can make a busy and stressful life seem simple and free, so naturally, the decor for this style should bring a feeling of peace and tranquility.
When it comes to color, we recommend sticking with the tried and true whites, beiges, and off-grays to give your space a fresh and clean feeling. Adding white pillar candles or twinkling fairy lights can add warmth to the room in the summer months when you're not enjoying a lit fire.
Keep it uncomplicated with your pieces of art. Your main visual interest should reflect your space, so consider going with minimalist framed prints like basic geometric patterns. When framing for minimalism we recommend the following classic frames to keep the calm vibes flowing: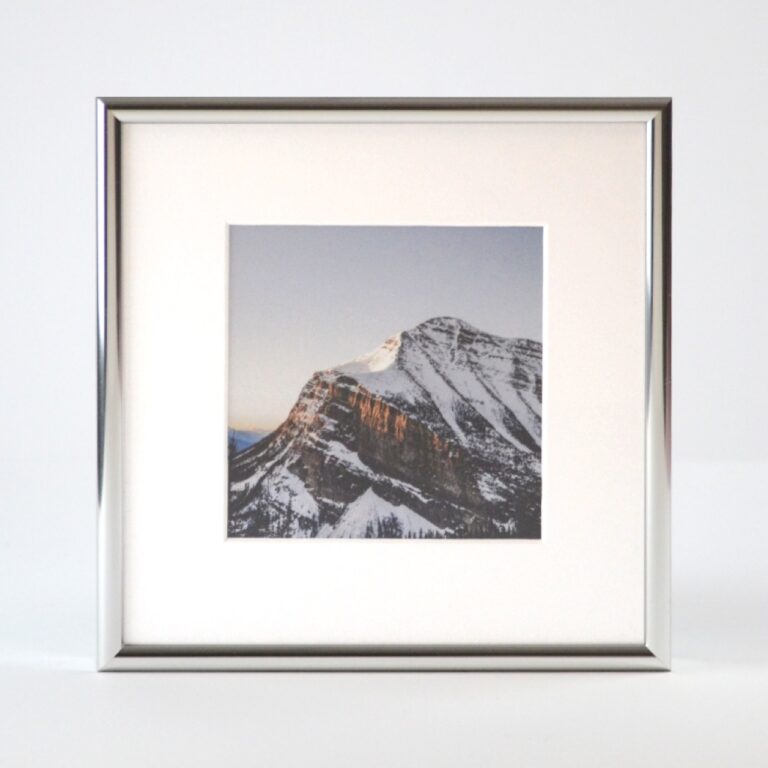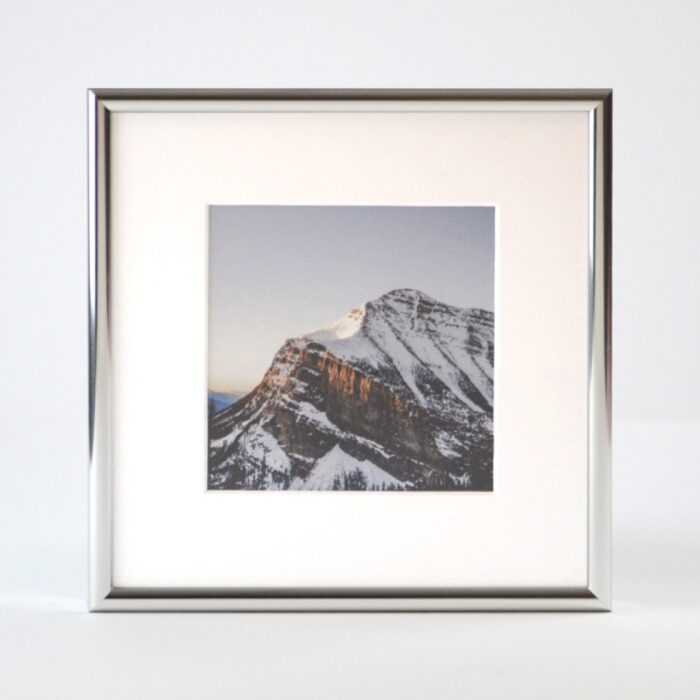 ---
🖼 The Oversized Eye-Catcher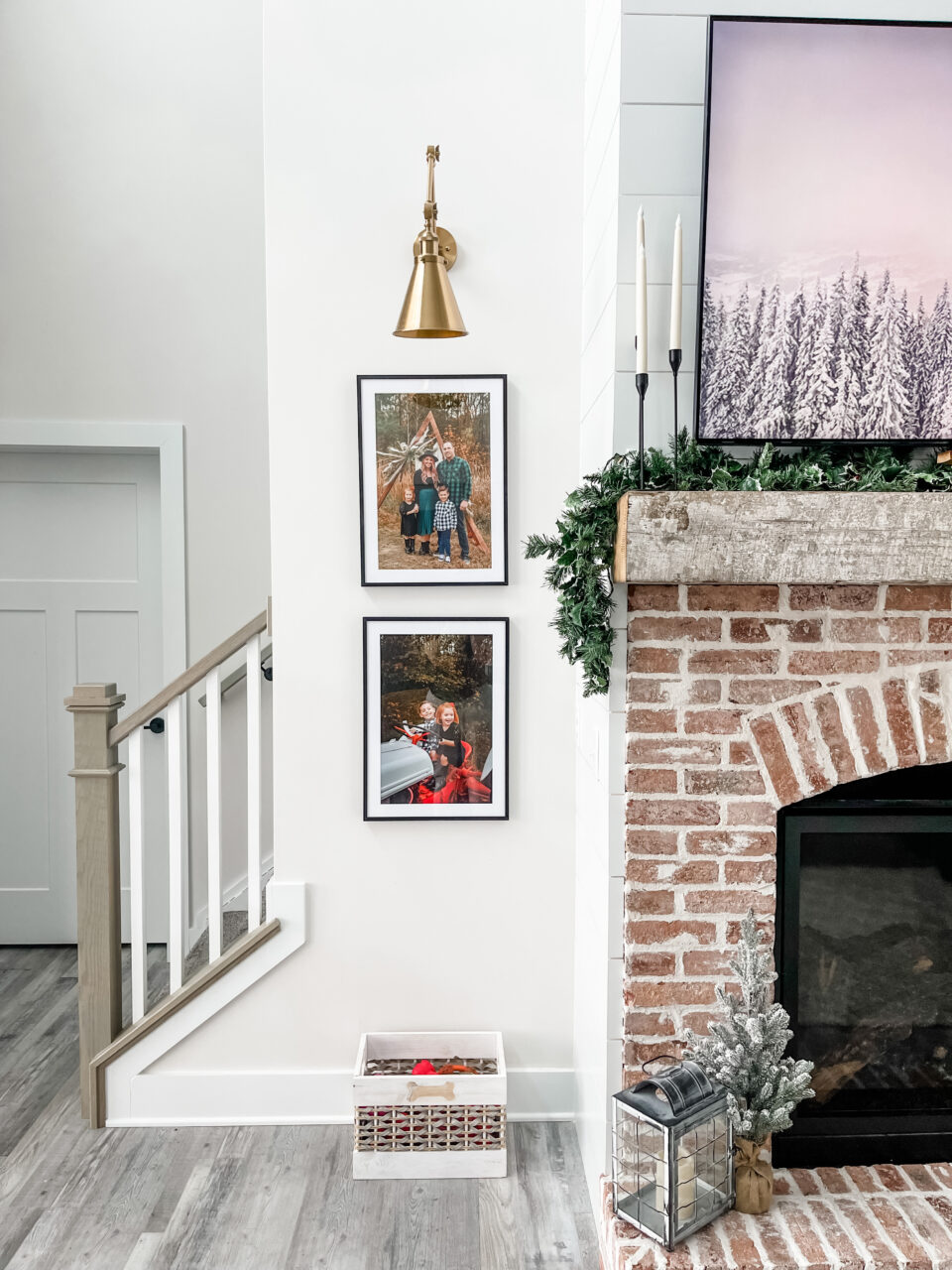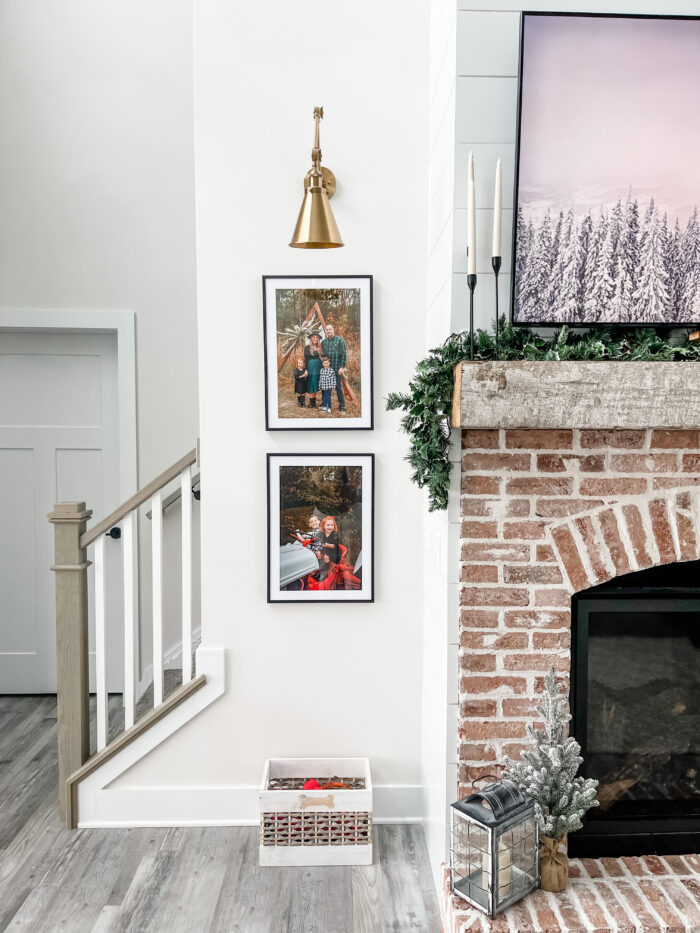 If you already have a lot going on in your fireplace space or just want to find an easy (but elegant) decor fix, go with an oversized eye-catching art piece. This is an especially great solution if you're worried about mantel shelf clutter. Dusting and cleaning a mantel display is no fun, we totally get it!
Since going with one big bold piece, you're going to want art that will draw the eye in. Maximalism art is the best bet! With complex patterns and bold colors, viewers will automatically be drawn into your space.
Select art that's bold and loud! A vibrant painting of a tropical bird, a wildly snowy landscape, or a crazy vivid paint drip piece are perfect examples of maximalism. To balance out the colorful and fantastic composition of the selected art we recommend pairing it with the following neutral frames: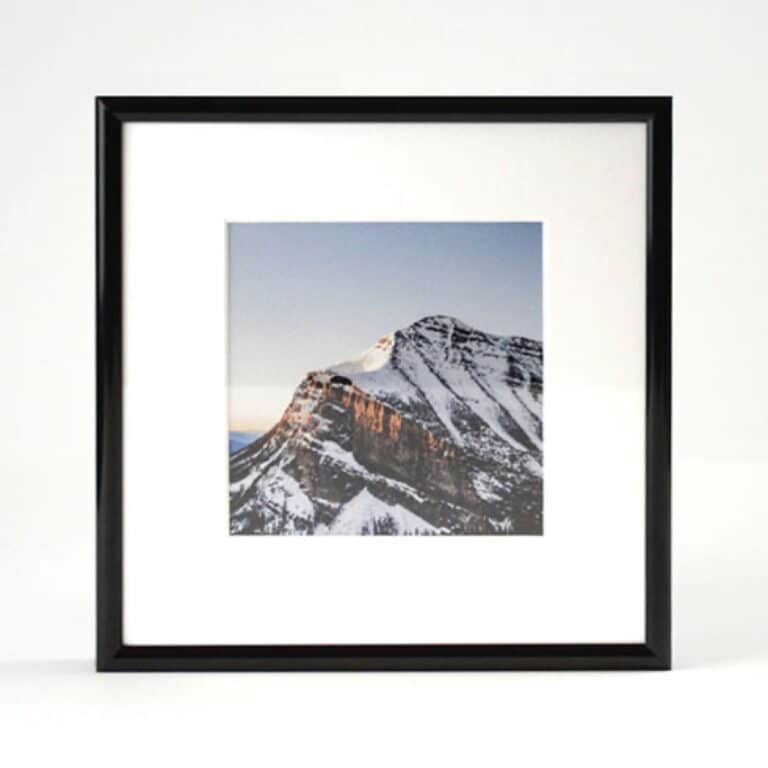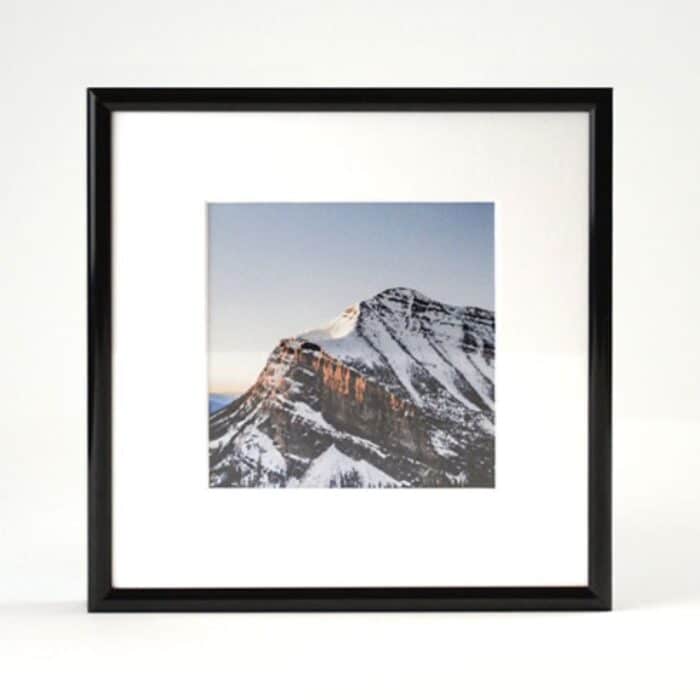 ---
🥽 Safety First!
A word of caution – as we all understand a fireplace can contain…well…fire🔥, so taking protective measures is essential when designing around this space! Be sure to refrain from hanging anything irreplaceable, fragile, or highly flammable above your fireplace. We also recommend hanging your frames at least 12 inches above your mantel (space permitting). For additional safety tips for fireplace decor and other risky zones check out our blog post: Is It Safe?
---
Fireplace Mantel Decor Ideas: Final Framing Thoughts
We hope these 5 fireplace mantel decor ideas have sparked some creative inspiration! Remember to keep safety in mind when decorating this space and to have fun while doing it. A fireplace is a great place to cuddle up and make memories with the family, so don't be afraid to add some personal touches and make this space as unique as you are!
Do you have a marvelous mantel you'd like to showcase? Inspire others by sending your photos to creative@frameiteasy.com with the subject line "Featured Friends" for a chance to be featured on our email and socials!
Tag us at @frameiteasy or use the hashtag #frameiteasy for more chances to get noticed!
This post first appeared as 5 Beautiful Fireplace Mantel Decor Ideas on Frame It Easy - Learning Center for Custom Picture Framing.