As the hot summer sun fades and the leaves begin to change, it's about time to get ready for a crisp wind and chilly weather. For many of us, that means putting on our favorite ugly sweater, grabbing a pumpkin-flavored beverage, and most importantly, curling up in a cozy corner with a good book!
Want to make your reading experience more luxurious? Create a book nook! All you need is a cozy corner, a warm window seat, or just a little space in your home.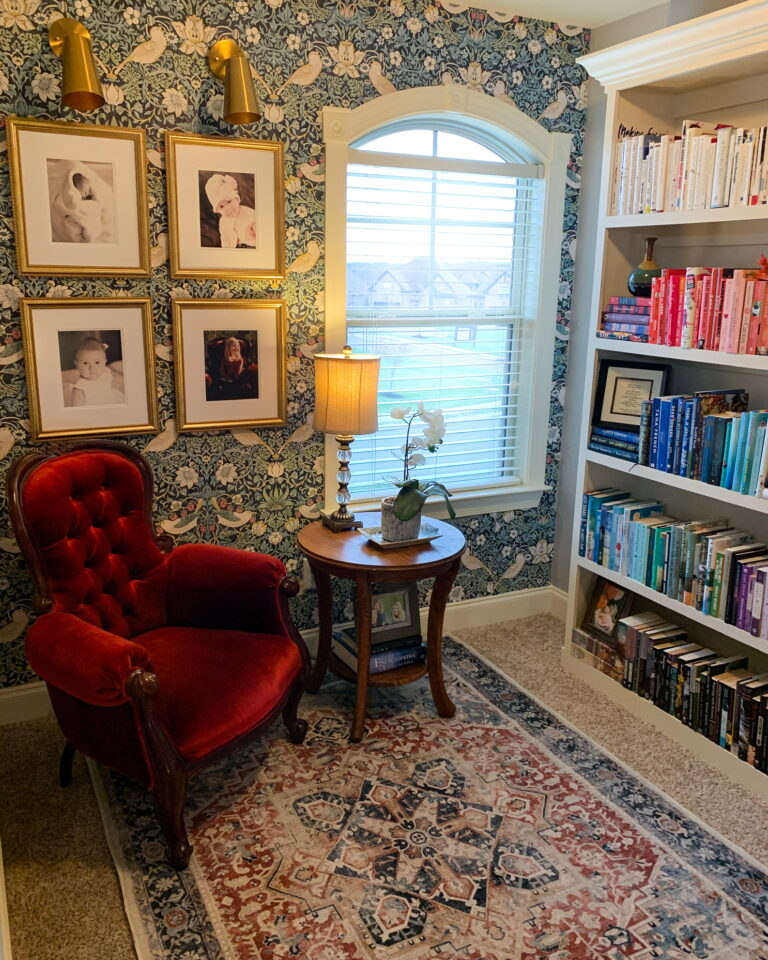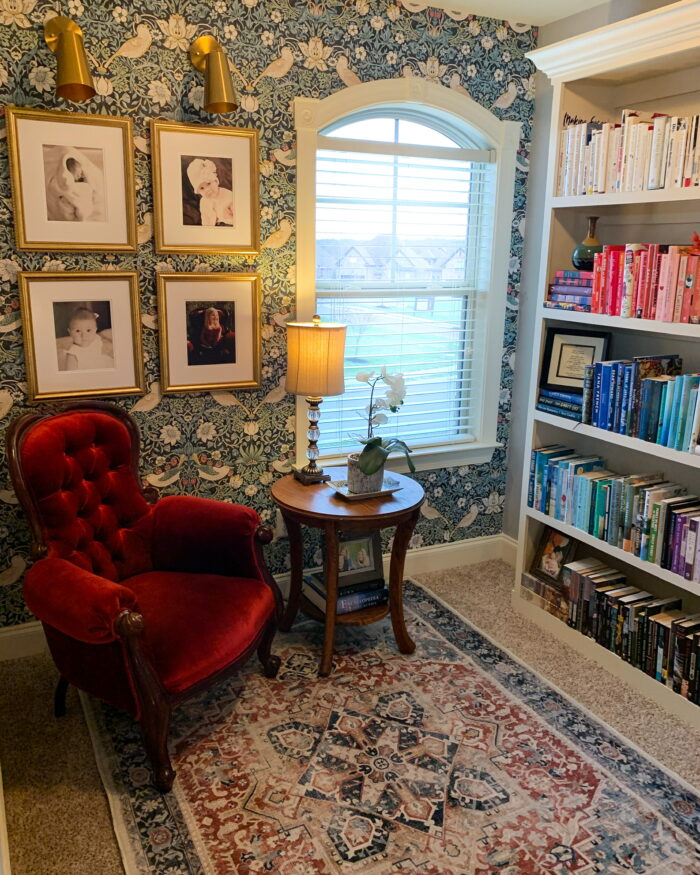 With the proper decor elements and furniture, you'll be nose-deep in a book in no time! No matter your style, we've got the right tips to help you carve out your own personal slice of storybook serenity!
---
🖼 Wall Art & Themes
You'll most likely have your eyes buried in book pages here but, it's nice to create a comforting space free of cold and empty walls. Don't be afraid to hang some picture frames and wall art! While your nook is technically for reading, a mid-day nap or phone call may occur – so enjoy the space around you!
Display Shelves – Perfect for not only showcasing your book nook wall art but also doubling as storage! Show off your collector's editions, limited variant runs, or signed covers with floating shelves. Consider a picture frame ledge, this is an excellent option for renters as it only requires hanging hardware for the shelf! Just layer your frames along the ledge until you find the display that fits your style.
Table Top Display – If your walls are already lined with books, don't freak out! You can still make room for decor with a tabletop display! Line spaces in your bookshelf with figurines, and decorative book holders or use our EaselMate™ to exhibit your framed photos! You can even create a book nook WITHIN your book nook with this impressive bookshelf insert craft!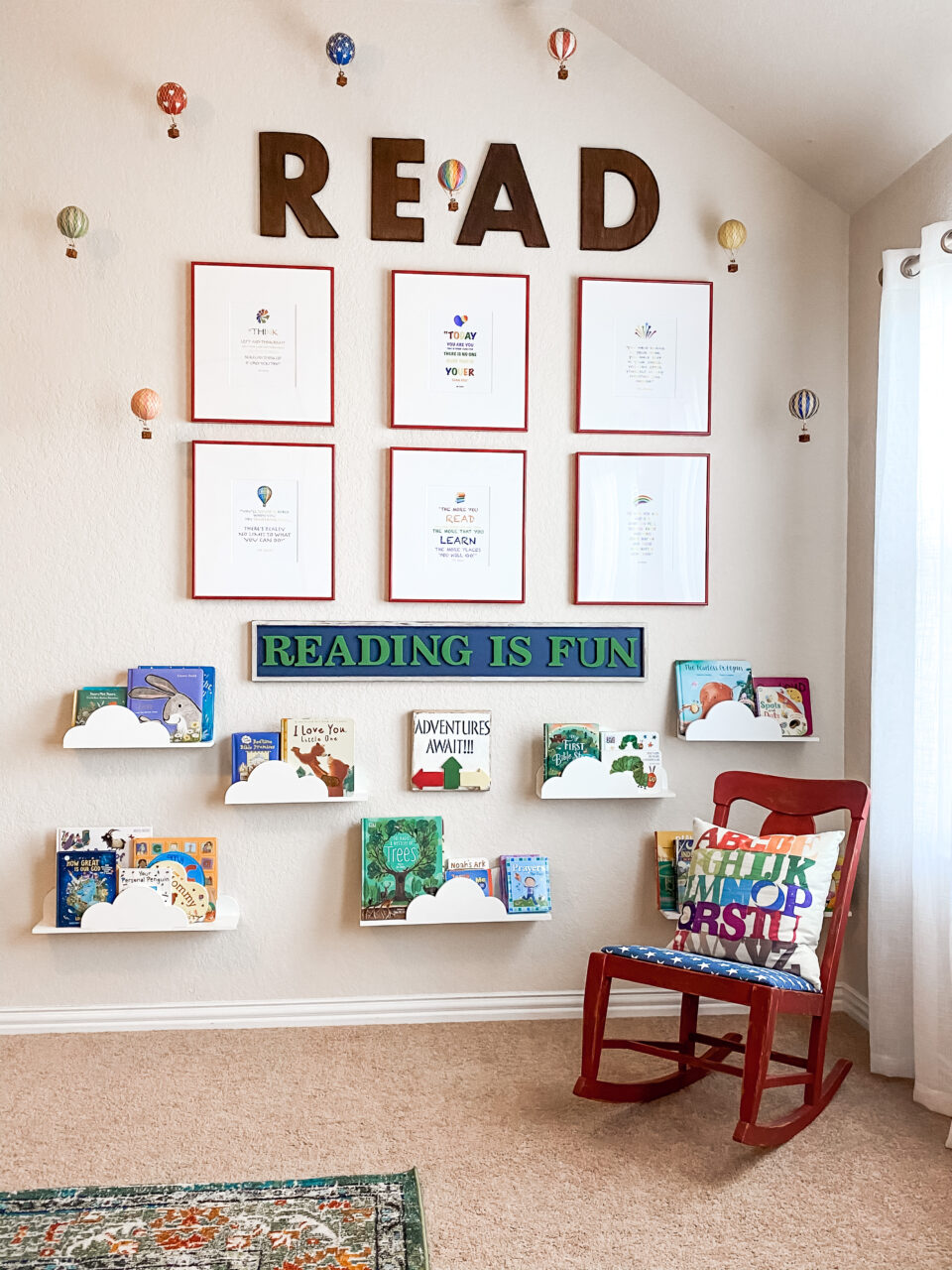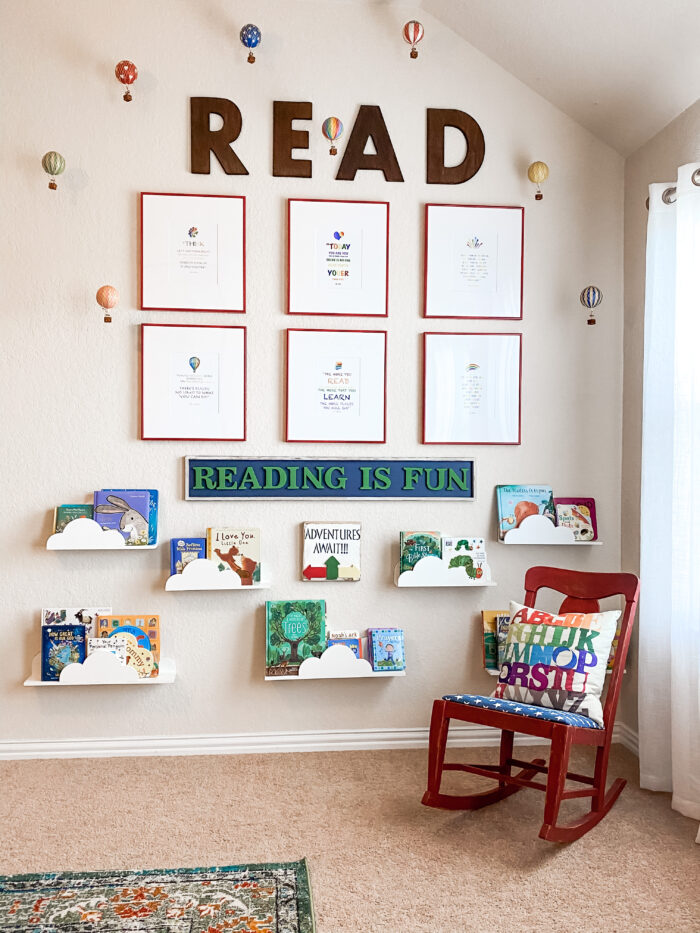 Pondering about wall art options? Here are a few of our favorite reading corner art ideas:
Book covers – Frame prints of your favorite book covers or hunt around antique and thrift stores for vintage book finds! Opt for bright color covers to keep your space uplifted and cheery or go for muted, neutral, or worn book covers to get that victorian library feel!
Poems & character quotes – Almost all avid readers come across a passage that sticks with them or touches their hearts.

Display it with pride!

You can find tons of poems and book quote prints from artists on sites like Etsy, or you can design your own! Be sure to drop your final image into our custom frame designer and choose your frame and matting. We'll have your quote printed, mounted, and ready for hanging in a few business days!
Fandoms & houses – Fans of book series like Game of Thrones or Harry Potter take pride in their house like their star sign! Show off your allegiance with a framed house-crest print or pennant.
Calling all Potter Heads! Match your house color with your frame! Check out our metal frame style, Hanover in 🦡 Hufflepuff Gold, 🐦 Ravenclaw Blue, 🐍 Slytherin Green, and 🦁 Gryffindor Red!
---
🪑 Soft Seating
It's super-duper necessary to have the most comfortable seat in the house when you'll spend a ton of time lounging there! Sizing will vary depending on the space you have to work with – but whatever seat you end up selecting make sure it's comfy!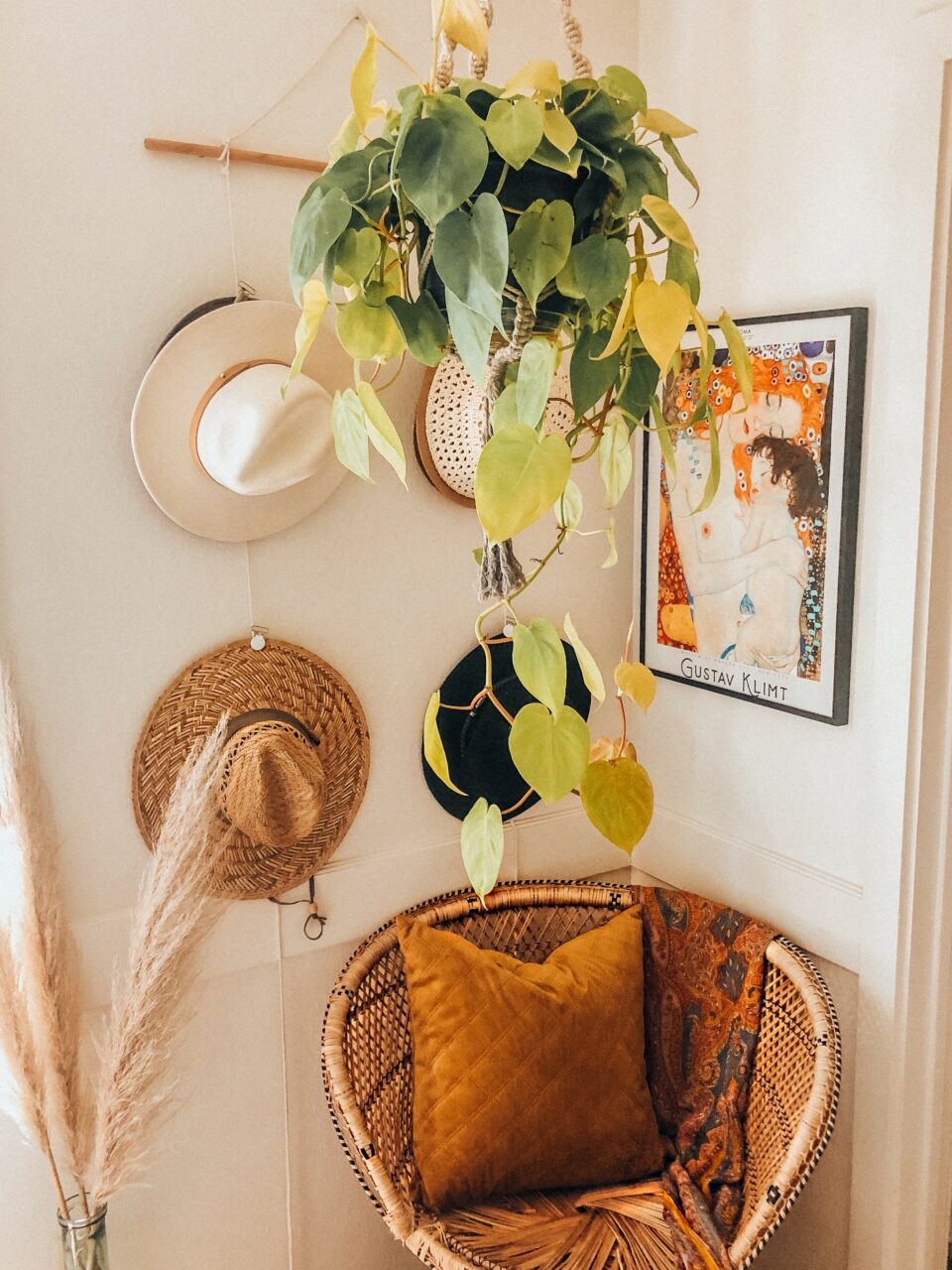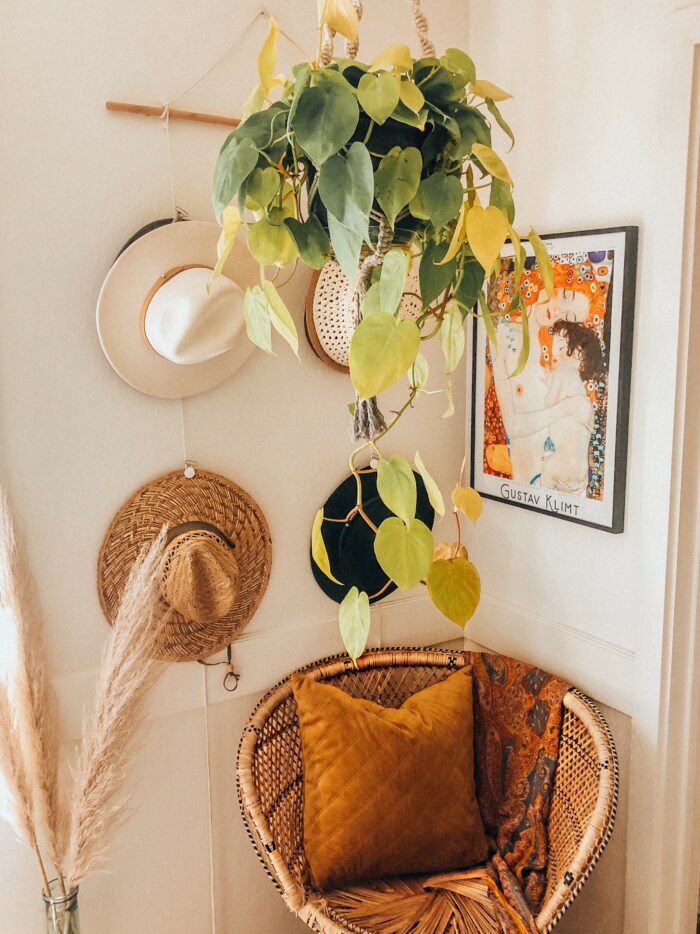 Couches & daybeds – Stretch out and get comfy on a sofa or kick your feet up and stay awhile with a daybed. Transform your living room space for double duty – perfect for entertaining friends and drowning out the day alone.
Lounge chairs & beanbags – We love an extra wide lounge chair! They're perfect for curling up and having that extra room! Don't have a big budget? With a bean bag and a few pillows, you can easily create a relaxing nest. 🪺
Canopy beds & floor pillows – Canopies are perfect for smaller corner spaces and sectioning off an area in a room. Lay out a soft rung and some floor pillows and you've got your own reading tent! ⛺️
Swinging chairs & hammocks – Rattan swing chairs are all the rage and can be found at pretty much any patio store. These make excellent reading chairs for kids and those of us who can seem to sit still! If you have a considerable reading space like a sunroom – try hanging a hammock!
---
🧣 Blankets, Rugs, & Pillows!
Winter is coming 🐺! The best way to curl up and enjoy a book is with a mass of throw pillows and soft blankets. So grab some flannel, fleece, or plush blankets!
Consider mixing and matching patterns to bring more visual interest to your book nook space. Still, freezing? Search for a heated blanket or a plush "reading robe"!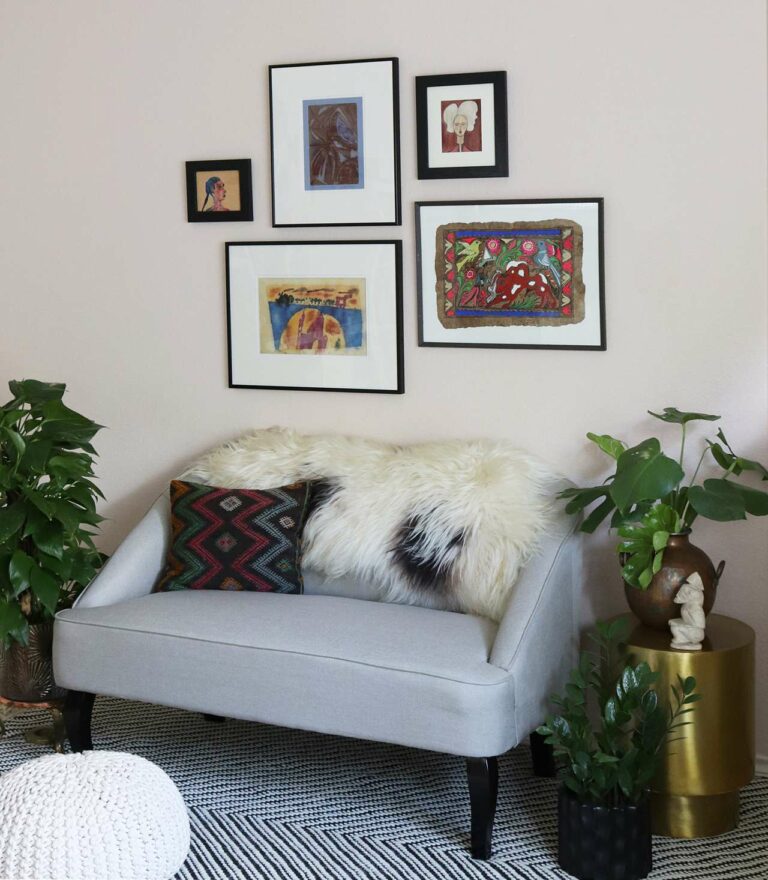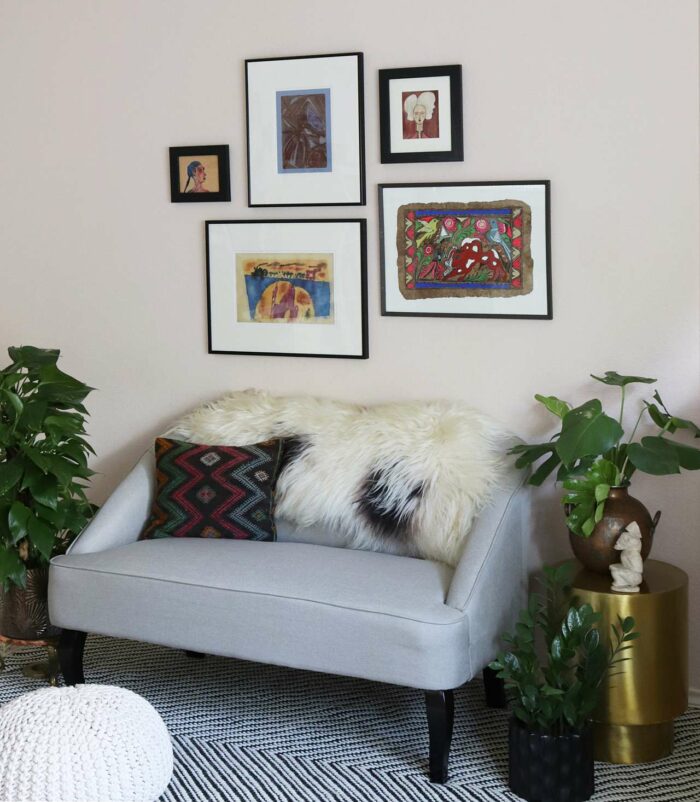 If you've got tile or wood flooring, keep your feet warm with a shag rug. There are tons of interesting styles and affordable options at retailers like AtHome and Ikea.
---
🕯 Windows & Lighting
Not only is proper lighting important for a reading space, but for setting up the mood for a good book! First, make sure you have one substantial overhead light or sunny window by your seating area for ample reading light. Floor lamps and modern chandeliers are great light fixture options, funkier style choices make mesmerizing room focal points and conversation starters.
If you have a window in your book nook, look for light and airy curtains to provide some shade from the sun (while still allowing the reading light in!) Have a north-facing window? Try a portière (beaded curtain), macrame drapery, or crystal sun catchers to brighten up the space!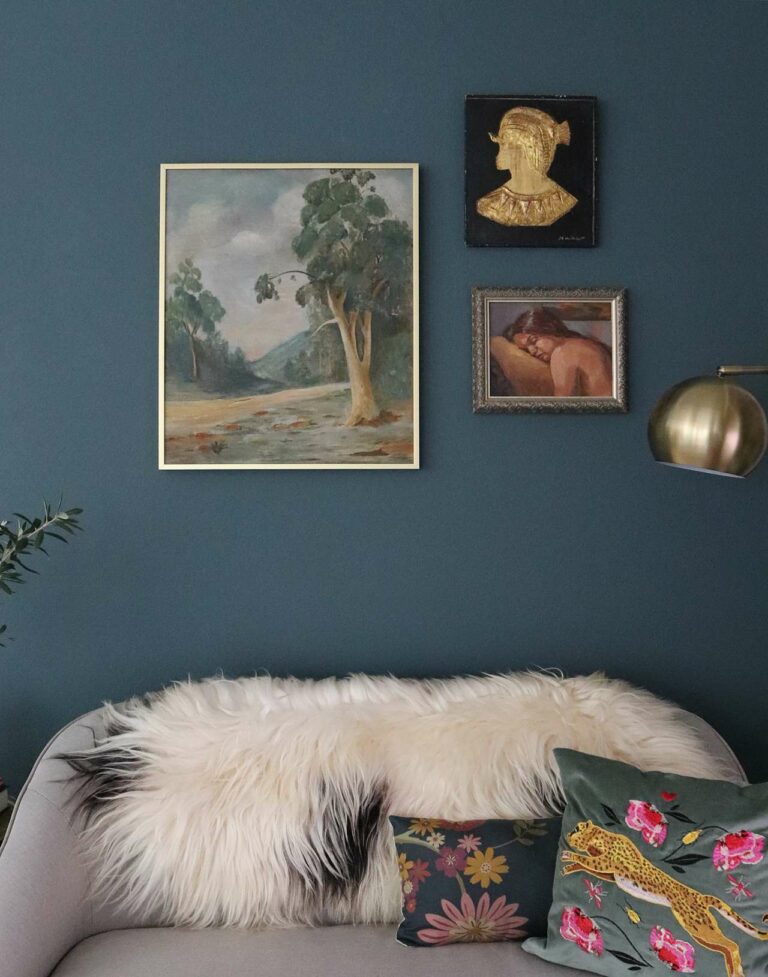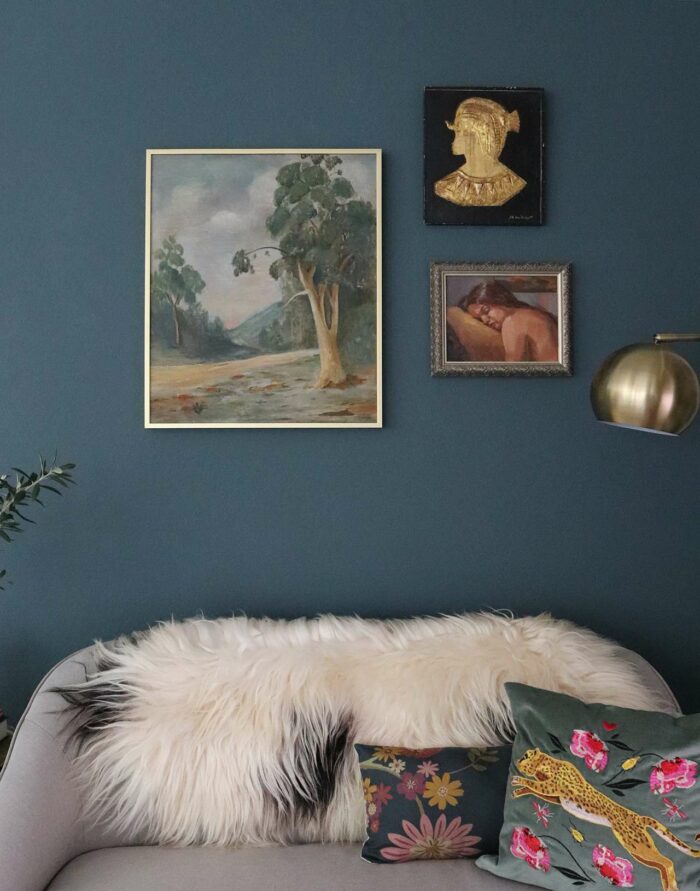 Mood lighting is essential for getting in the cozy reading spirit, here are some great lighting choices to pair with your book genres:
Mystery / Thriller – Light some pillar candles, dim your lights, grab a table lantern and cuddle up – It's gonna get spooky! 👻
Romance – Drape your space with warm Edison bulb string lights, scented candles, and a dimmable table lamp. 💕
Sci-fi – Hook up a galaxy projector and gaze up at the stars to read in your favorite spot on the citadel. 🛰
Fantasy – Add some LED color-changing strips under your table, chair, or bookshelf, and get lost in a fantasy realm! 🧙‍♂️
---
📚 Books & Book Nook Storage
Bookshelves – Probably the most crucial element of the whole room! How else are you going to store your favorite books and TBR (to-be-read 🤓) list? Already have a standard bookcase? Check out our Learning Center on how to style a bookshelf effortlessly!
No bookcase? No problem! Get creative with the space around you – you don't need a standard bookcase to house your novels! We've listed a few unconventional and clever ideas to spark your creative fire:
Ladder – Grab an old ladder and fill it with books, plants, and whatever else your heart desires. If you're going for a boho or farmhouse vibe consider rusting the metal and staining or sanding the wood!
Milk crates –These are great as they can be stacked or hung on the wall as a storage shelf. Most containers can be spray painted to match your color story as well!
Rolling cart – Make your book nook mobile with a rolling bar cart. Now you can read in any spot you please!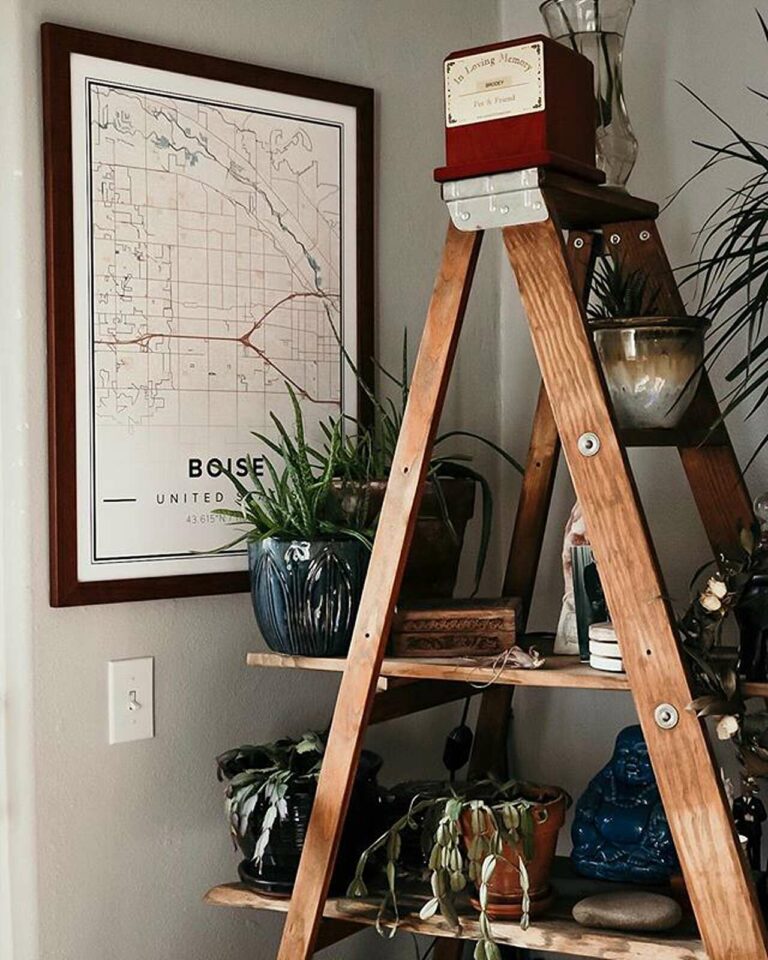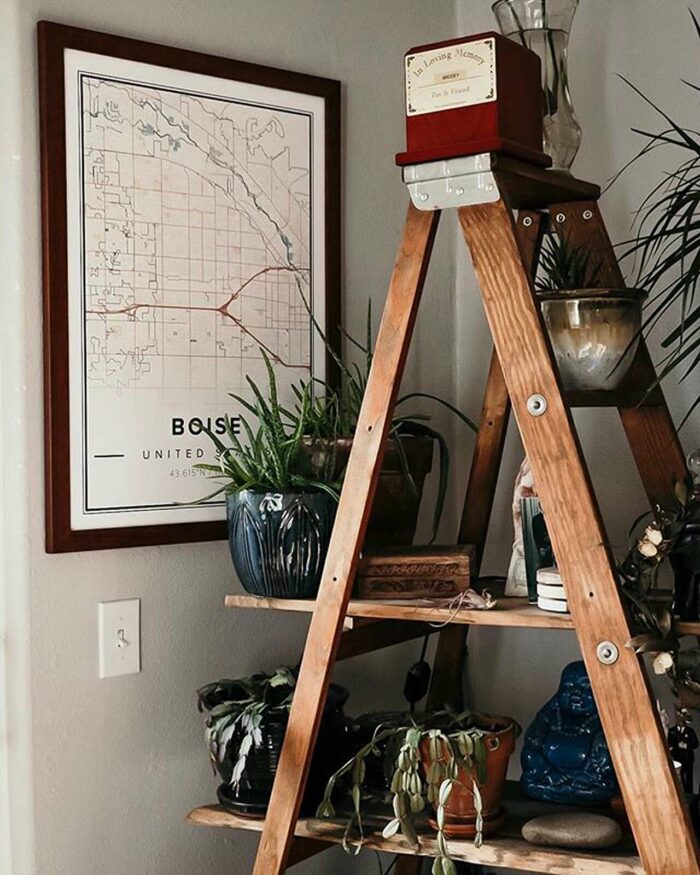 Looking for more books to fill those shelves? (Who isn't?) We recommend Thriftbooks for new and used reading material, they also have a ReadingRewards program to earn free books! Be sure to check your local booksellers and antique stores to find some one-of-a-kind special editions and hidden treasures!
---
Cozy Closings
While reading can take you to another world (or even galaxy!👽) You'll want to stay right where you are once you settle into your new reading nest! We hope these book nook ideas have sparked some creative thoughts for all you literature lovers out there.
Keep in mind that no matter what you're decorating, keep it true to yourself – there are no rules! So grab a book and settle in – it's gonna be a looong chapter! 📚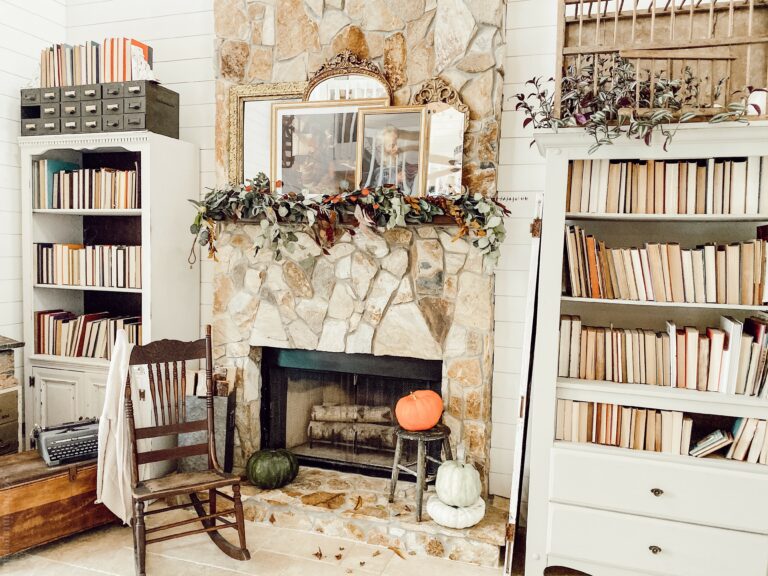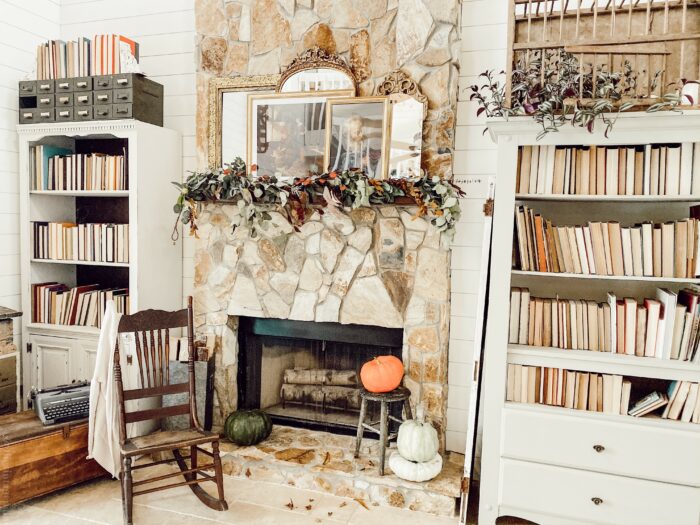 Have a cozy book nook or reading corner you'd like to show off? Inspire others by sending your photos to creative@frameiteasy.com with the subject line "Featured Friends" for a chance to be featured!
Feel free to share with us on social media. We'd love to see your work, and how you've turned your space into a comfortable reading oasis! Be sure to tag us @frameiteasy and use the hashtag #frameiteasy!
Book Nooks & Reading Corners – Free Printable Bookmarks!
Hey Bookworm, Download Free Bookmarks Here!
Subscribe to our mailing list for exclusive goodies, fun quizzes, framing tips and tricks, and so much more!
This post first appeared as 5 Decor Tips: Book Nooks & Reading Corners on Frame It Easy - Learning Center for Custom Picture Framing.