Providing a different take on the traditional gallery wall style, picture frame ledges are perfect for your next great display. Picture frame ledges are extremely versatile, allowing you to easily swap out your frames and items for different occasions, seasons, or holidays, as well as achieve a layered look. Additionally, they really are a no-hassle project, as you cut out the step of actually hanging your frames. Although gallery walls are a great way to fill up some empty wall space, try switching it up with some ledges instead!
Here are some tips and inspiration to guide you in creating your picture frame ledge — your new favorite take on framing.

Choosing Your Spot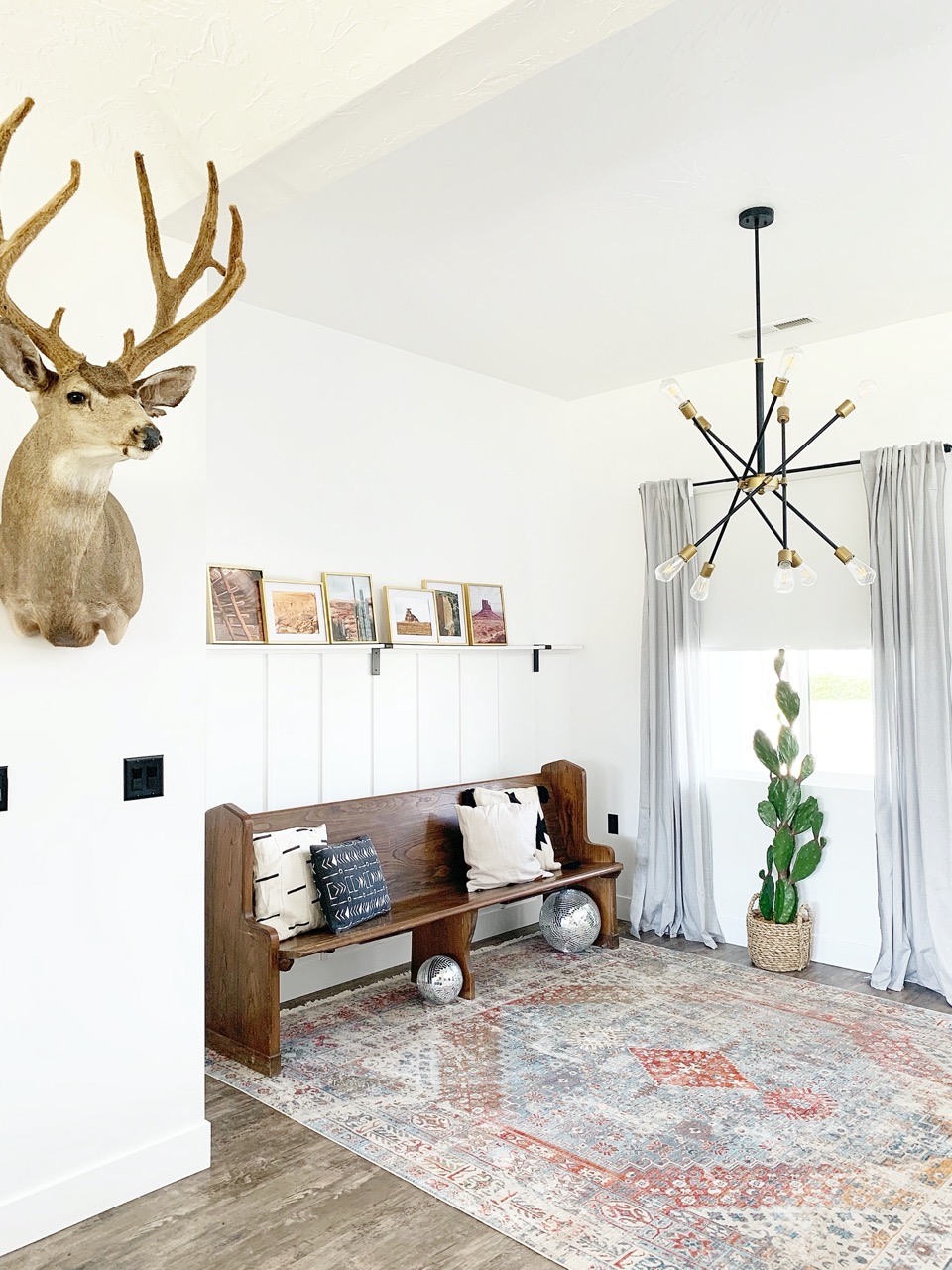 When it comes to selecting a spot for your picture frame ledge, the choice is all yours. But the shelf size varies, so we encourage you to pick your spot first, then find a ledge that will fit the area. Also, when making your purchase, be sure to read all instructions before installing it. Most store-bought ledges will have all the hardware you need included, but some have requirements (i.e. must be installed into wall studs, drywall anchors needed, etc.) that you will need to follow to keep your project and pictures safe.
Above large or major items within rooms are popular for picture frame ledges. Think above desks, beds, couches, or benches! It truly depends on the function of your room for what will be considered a "major" item.
However, you may be able to find a "ledge" in your home that already exists. For instance, fireplace mantels or bookshelves serve the same purpose as an installed ledge or shelf. These are perfect for displaying your frames and other items.
Do try and avoid creating your ledge on functional tables or dressers, because the function might be taken right out of them! Instead, hang a ledge that is out of the way from your everyday activity, but is still central enough for you and your guests to appreciate. Or create your display on a mantel or shelf that doesn't get much use.
Ledges typically don't take up much space, so they're a great display for any area that could use some personality but is too small for something dramatic. It's worth taking a look around and finding empty wall space that you hadn't thought to accessorize before.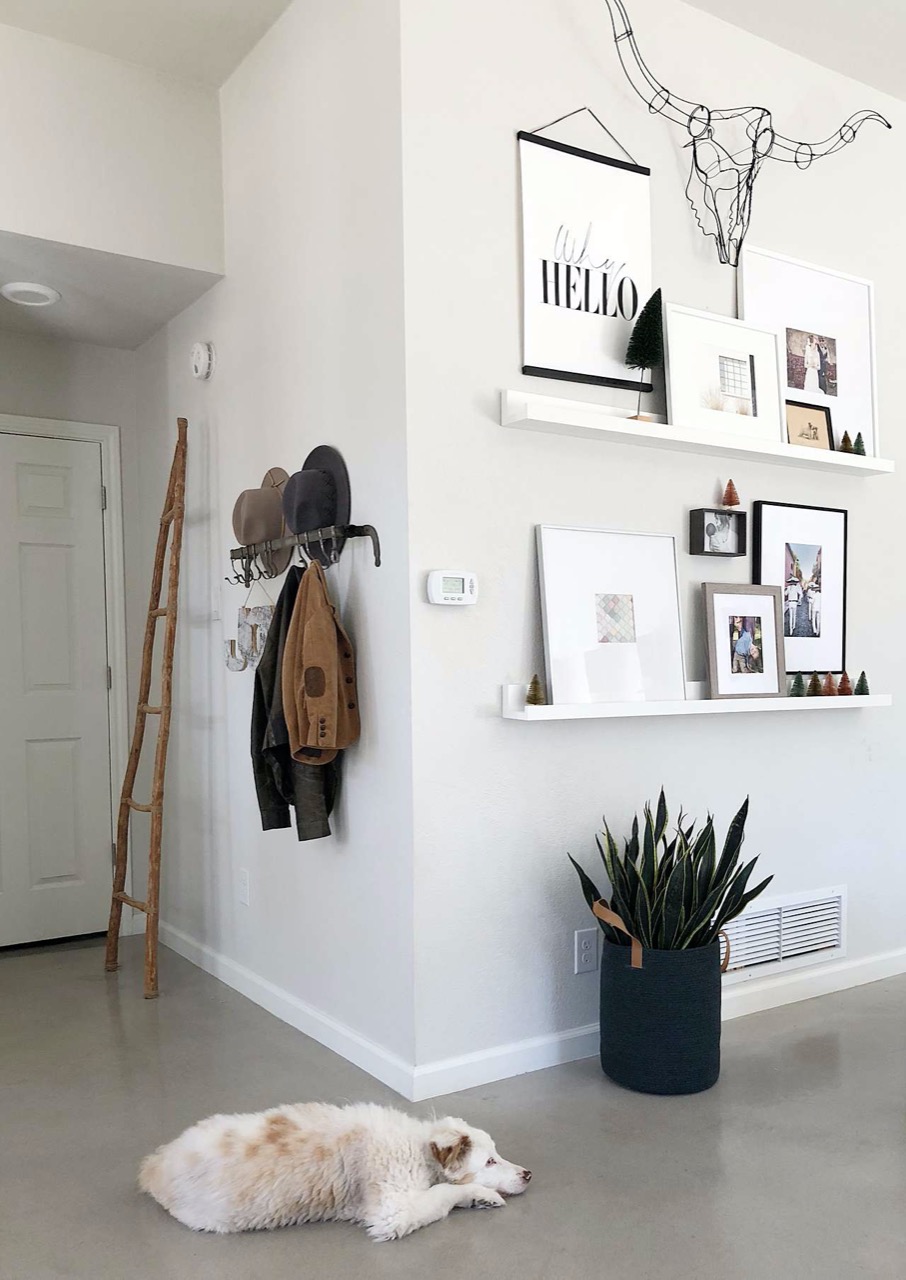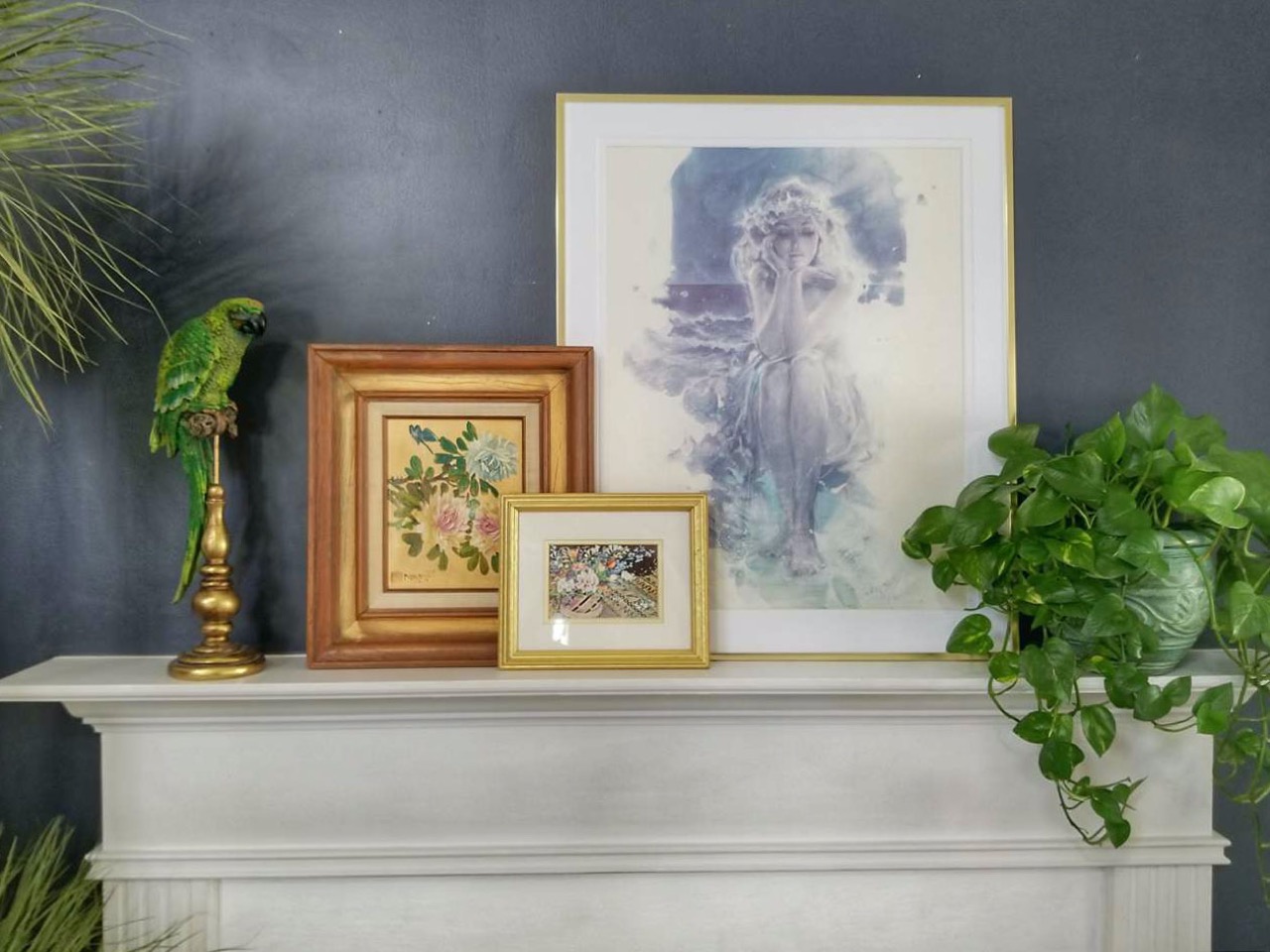 Frame Overlap: Varying Your Frame Styles and Sizes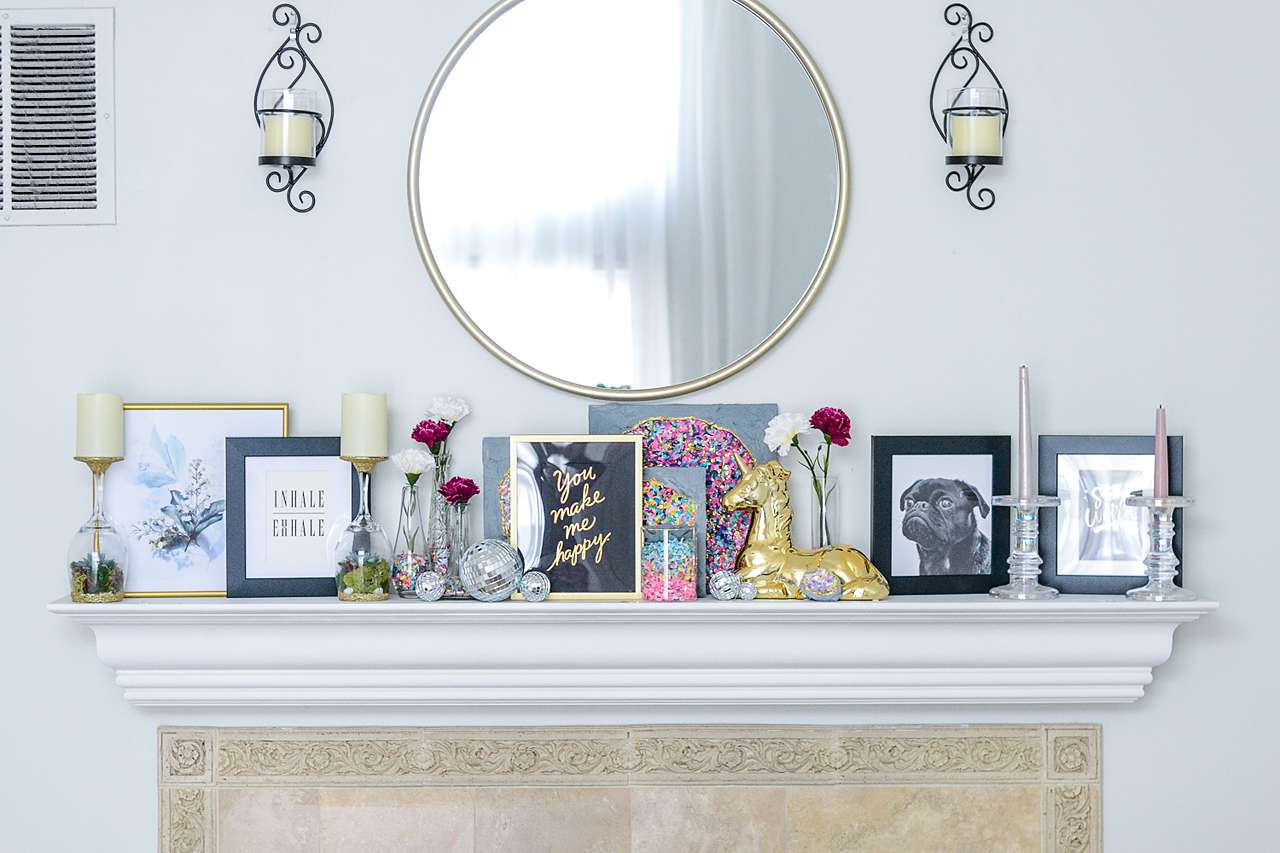 Picture frame ledges come in all shapes and sizes. And our frames do, too! Add personality to your picture frame ledge by varying the frame styles and sizes in the display, while also overlapping many of them.
Frame overlap is essential when it comes to picture frame ledges. While it takes much more effort and planning to overlap hung up frames, achieving the overlapped look is simple when styling a ledge or shelf. Overlapping is also space-efficient. After all, you can fit more frames on a flat surface if they are overlapped, not propped up side by side!
Be sure you mix up your frame sizes if you are looking to overlap the frames. Not only is it more aesthetically pleasing, but the varying sizes will also allow a viewer to see a mixture of whole images (the smaller pictures that are in front), as well as images that are partially covered (the larger pictures propped behind). When overlapping frames of the same size, you run the risk of making the display look too uniform and image-heavy.
Check out our blog post on how to choose the right picture frame to complement your piece.
The frame overlap with mixed frames gives off a relaxed and homey vibe for the display. It's an easy and achievable look if you're aiming to make a space feel more like your own.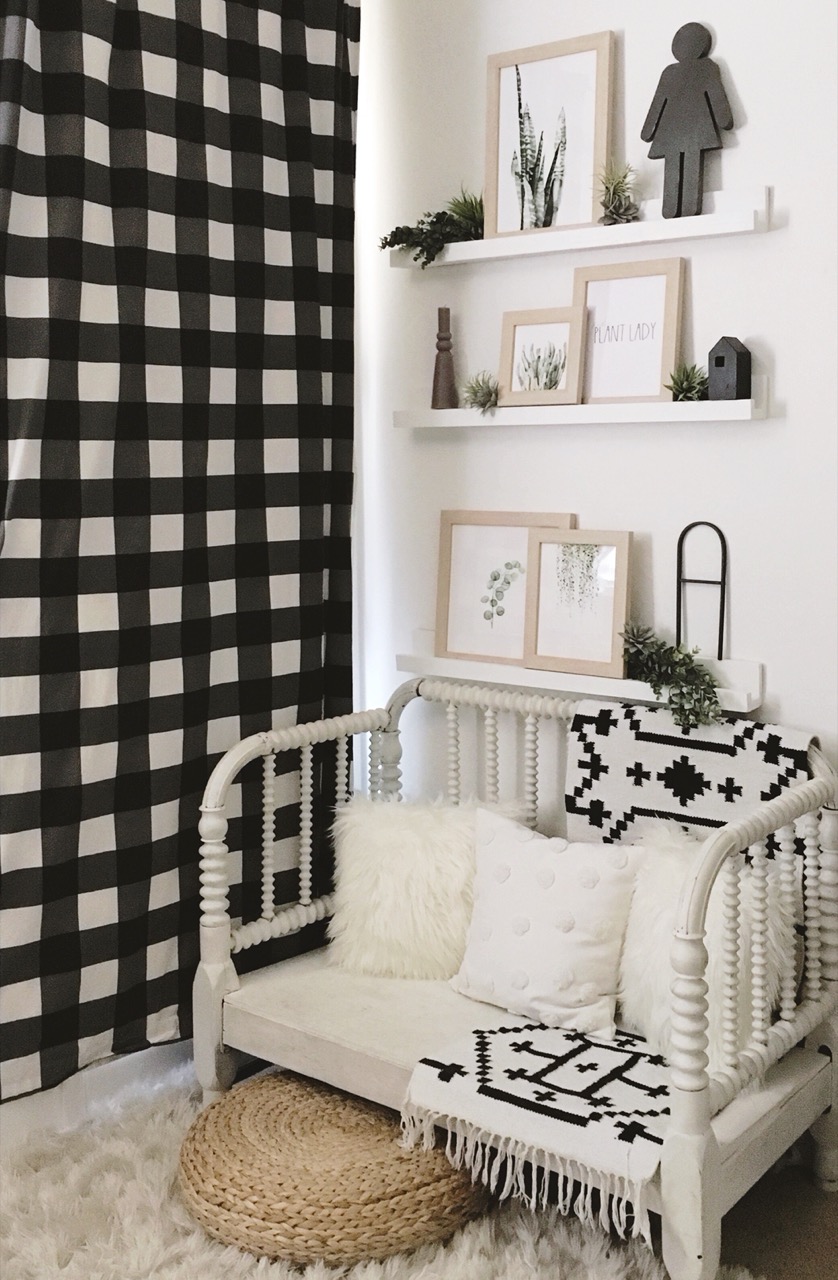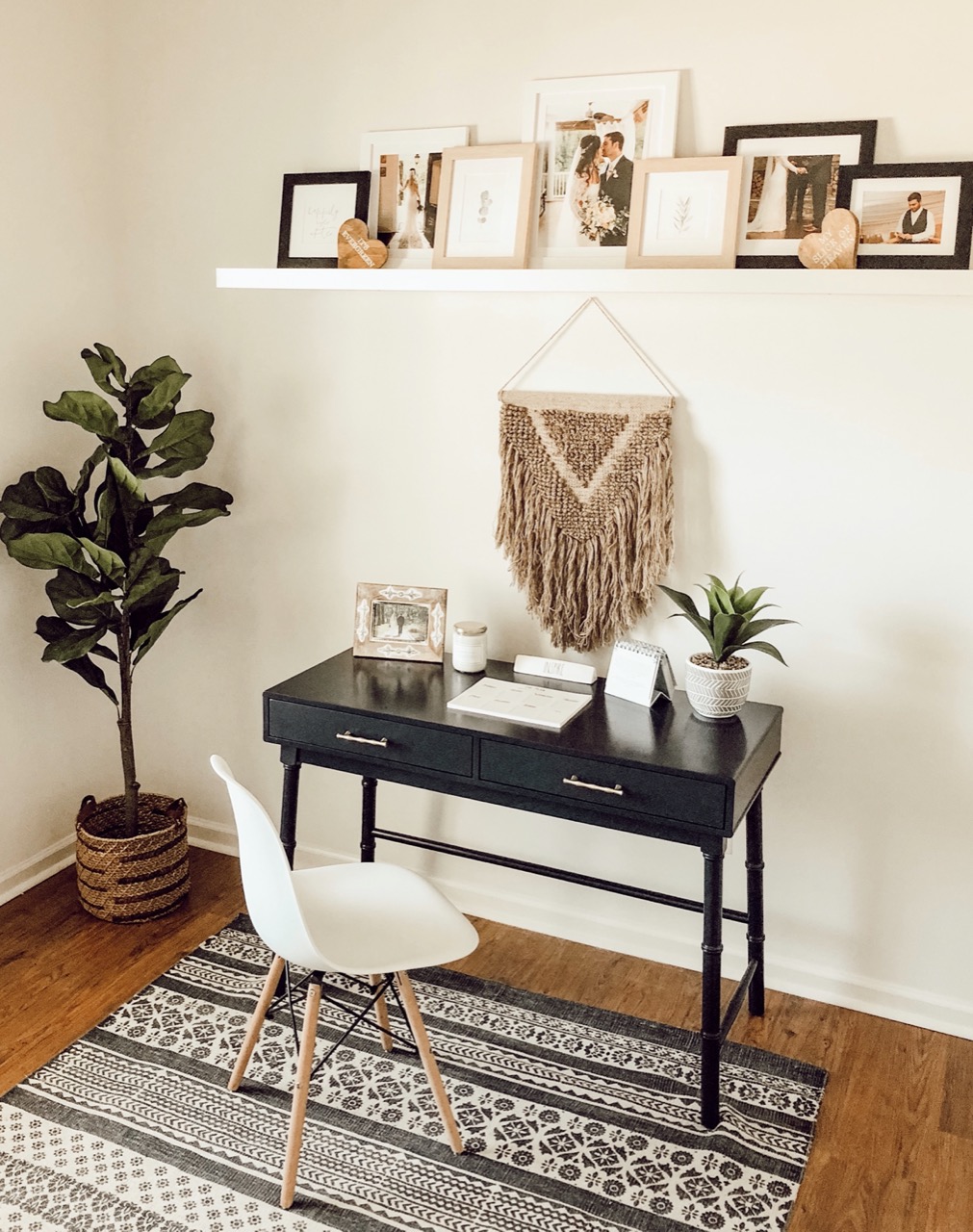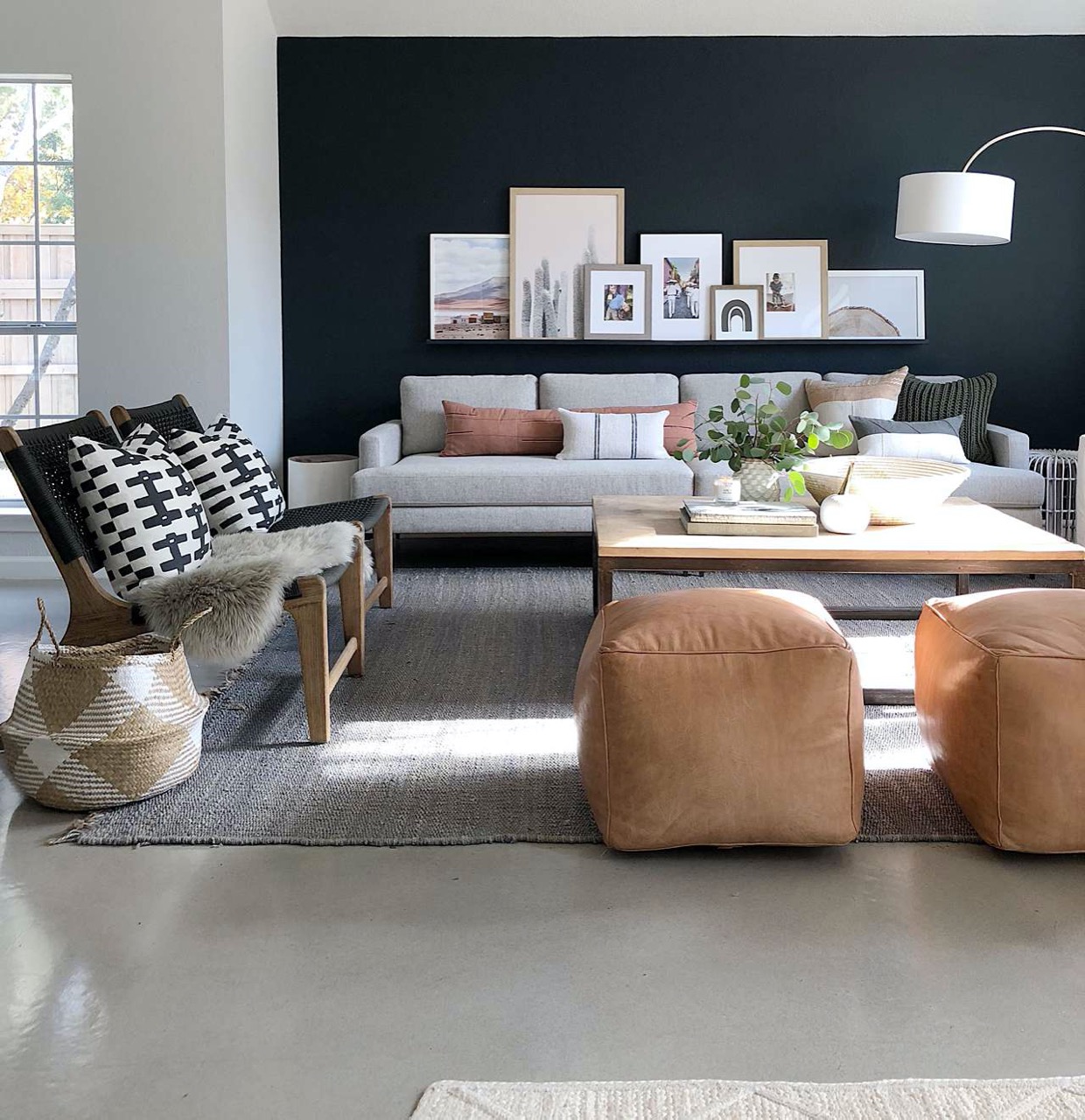 Pick A Theme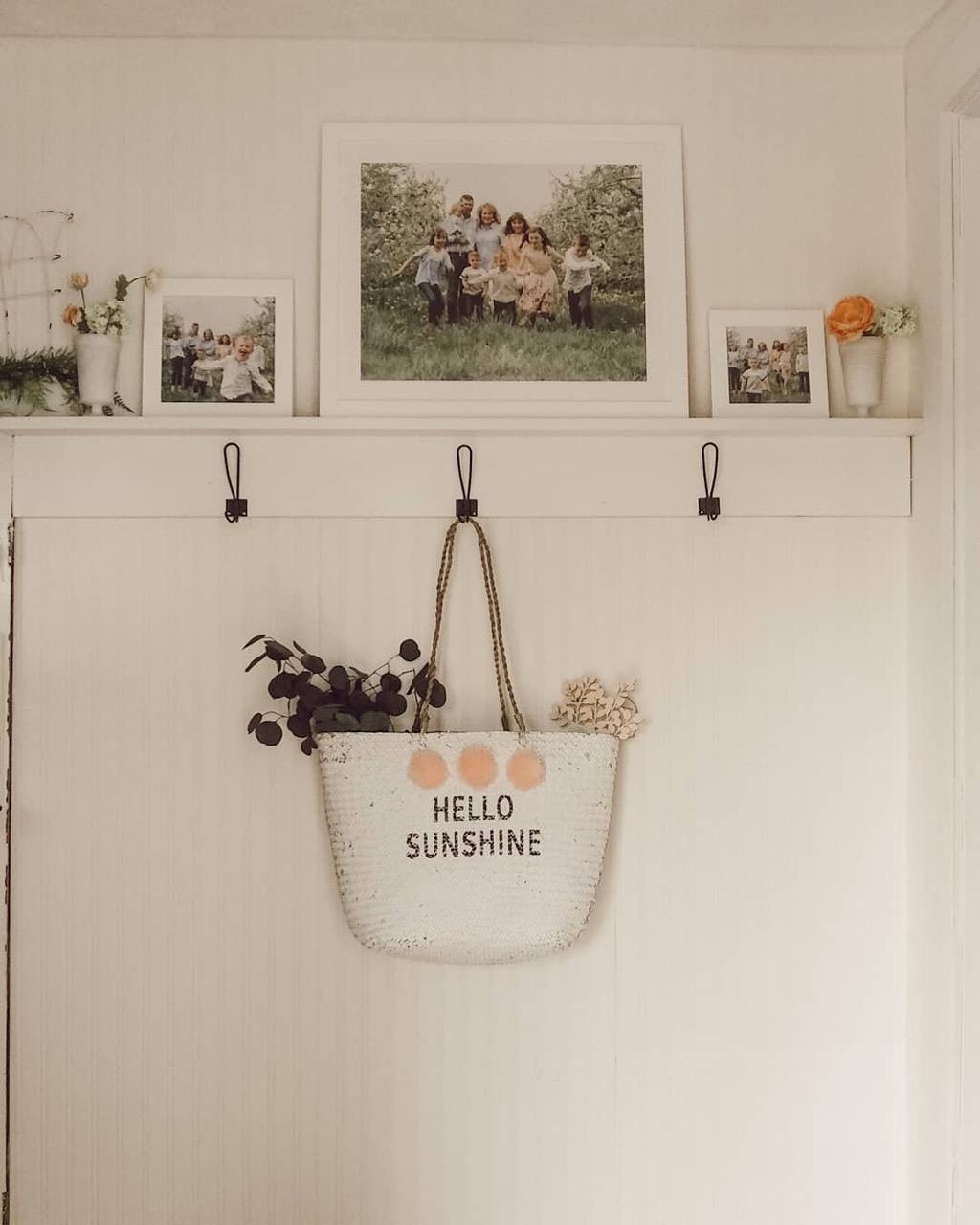 While picture frame ledges can display any photos and events you please, consider picking a theme for your ledge to make a big statement. Common themes may include images from a family photo shoot, wedding pictures, art posters, and prints, or shots from different travel locations.
For photo inspiration to create your perfect picture frame ledge or other types of display, check out our ideas for fun photography! Or if you're looking to find some new posters or photography, we have a guide to finding art online for any budget.
Additionally, you're not restricted to displaying just frames on your ledge! In addition to picture frames, some of the best displays with the most character include various mementos and accessories on the ledge. For example, small plants, clocks, toys, or travel souvenirs can compliment many picture frames.
Go Create!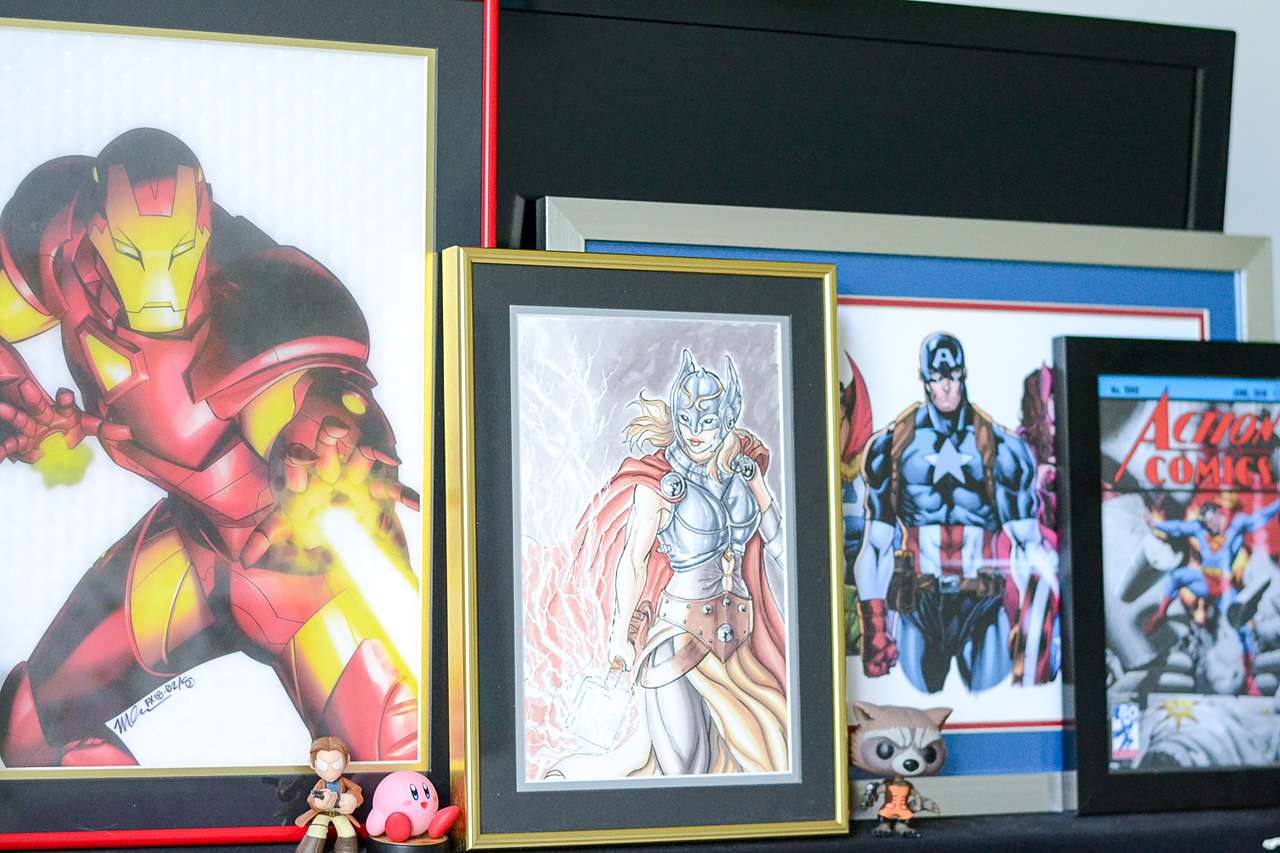 Picture frame ledges should definitely be high on your list for your home decor projects. They are simple, versatile, and a stunning display! Just remember that you're going to want to choose your spot ahead of time, to ensure your ledge and photos will fit that area. Be sure to overlap your frames and to mix different frame styles and sizes! Frame overlap is the most space-efficient as well as visually pleasing look for picture frame ledges. In addition, mixing the frame styles and sizes adds personality and life to the display. Lastly, consider picking a theme to convey through your picture frame ledge, such as family photos or themed art pieces.
Remember you're not just limited to photos and frames when creating your picture frame ledge. Small items and accessories add texture and character and can go a long way!
Looking for another type of framed display to fill those empty walls? Gallery walls are hung up displays, which can vary in size, style, and formation. Check out our additional resources of top trends and inspiration for gallery walls!