Shopify offers budding entrepreneurs an almost endless variety of apps available to artists to help get their creative projects in front of paying customers. Whether you need a way to capture positive reviews, remind shoppers about important sales, or target website traffic, trying to find the best Shopify apps can be a bit overwhelming.
Here at Frame It Easy, we want you to be as successful as possible in your art business which is why we've created this handy guide to help you discover the 9 best Shopify apps for your online art store, designed to boost your art or photography sales today!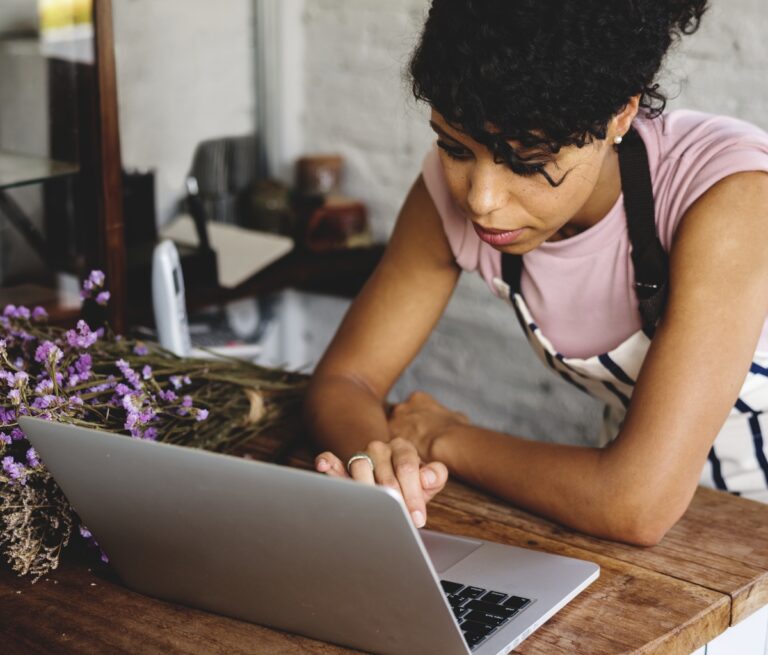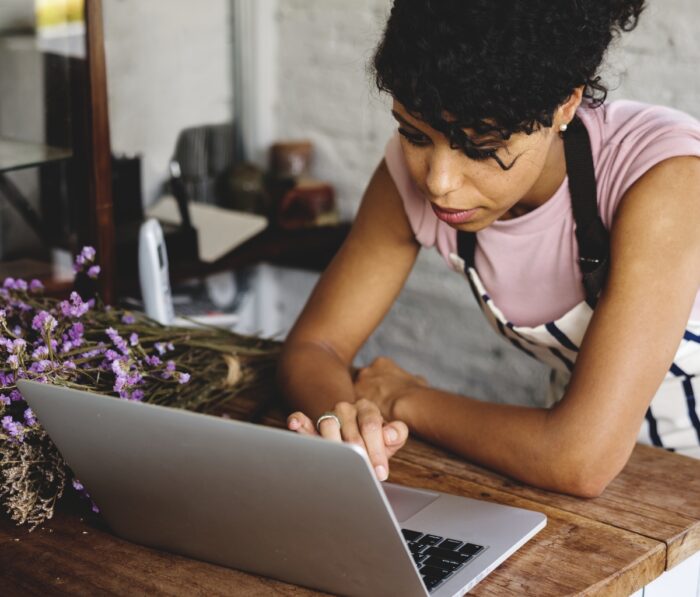 ---
1. Tidio Live Chat
Giving your potential customers an easy and convenient way to contact you with questions or concerns can be the difference between making and losing a sale! With Shopify's Tido Live Chat app, customers can reach out instantly in real-time via a helpful "Chat with us" button housed on your Shopify site. Messages are pushed to your mobile device and if you're not available, you can set up an automatic form that customers can fill out to be contacted at a later time. Tidio Live Chat offers users both free and paid plans.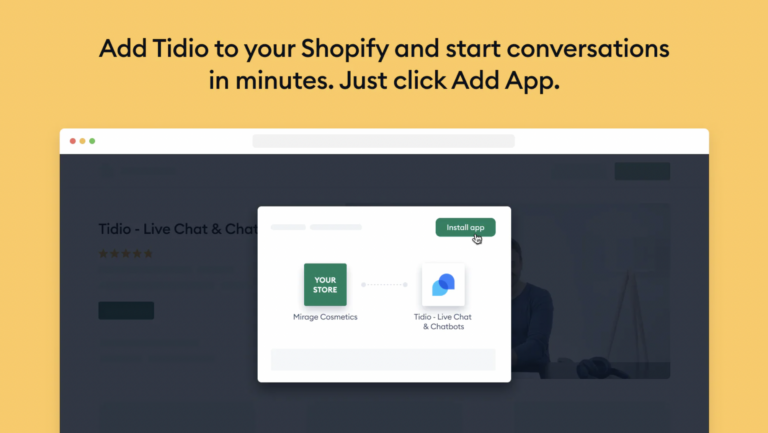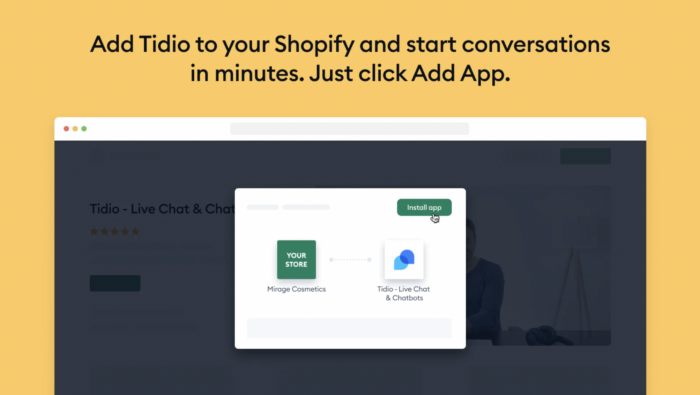 ---
2. Frame It Easy
If you're looking for a convenient way to sell your art or photos, consider Frame It Easy's Shopify app! With full printing, framing, and dropshipping support, our Shopify app offers artists the ability to sell fully framed and ready-to-hang art with no upfront inventory costs and no minimums! It's designed to save you time so you can focus on what's most important – your art, while we take care of everything else! Plus, with our responsive customer service team and eco-friendly materials, your customers are guaranteed to be impressed with the quality of our frames and the vibrancy of our printed art and photos! The app is free to use.
🖼 Learn how adding frames to your art can promote more sales: How (And Why) To Add Framing To Your Art Business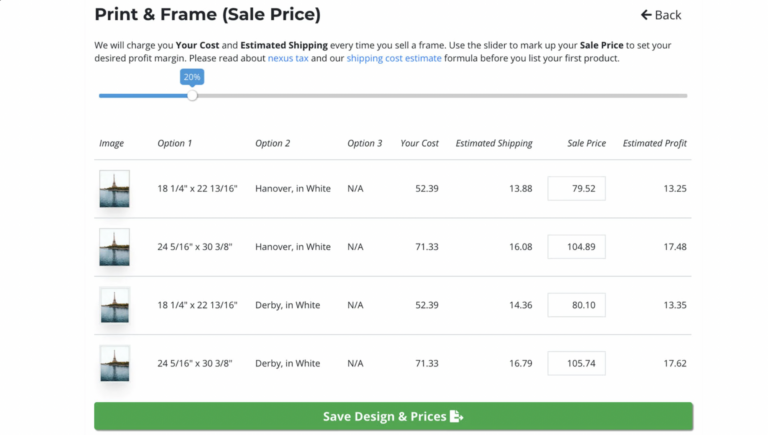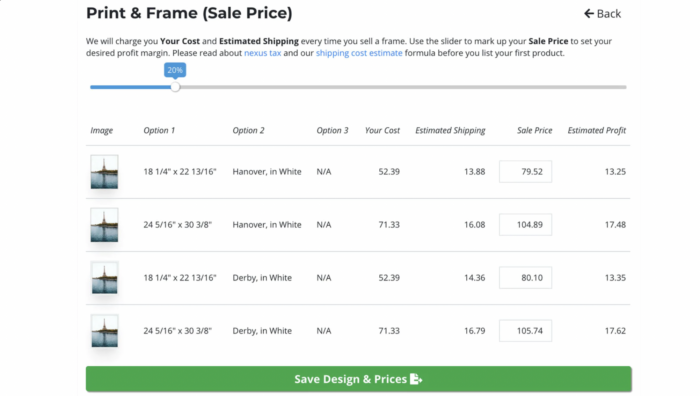 ---
3. Adoric Pop-Ups
With Shopify's Adoric app, before a customer navigates away from your website without making a purchase, they'll receive a helpful pop-up alert with a custom message of your choosing. This is a great way to capture any sales you may have lost because a simple coupon actually encourages customers who may have may have decided to move on to competitors' products and can also be used to grow your email subscribers list, too! Both free and paid plans are available.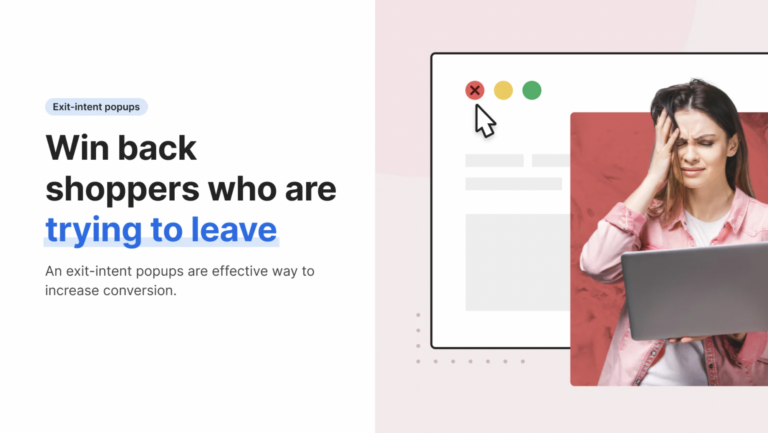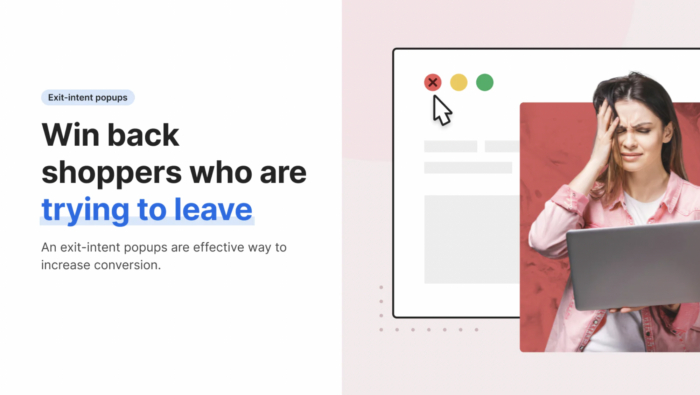 ---
4. Hextom: Ultimate Sales Boost
Create a sense of urgency that discourages abandoned carts with Hextom: Ultimate Sales Boost app for your Shopify store. Promote sales throughout your website, including carts and checkout pages, and introduce a sense of urgency with low stock warnings! With this app, you'll convert more shoppers and push higher sales volume! Both free and paid plans are available.
🚀 Looking for even more ideas to boost your sales? Check out Art Marketing Like A Pro: 4 Proven Must-Have Tips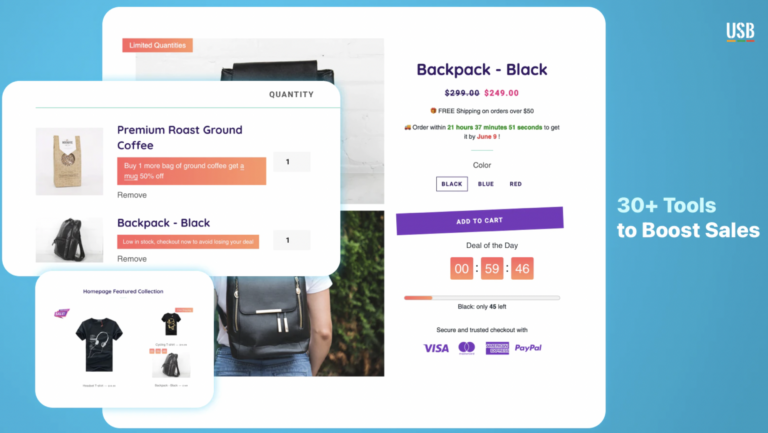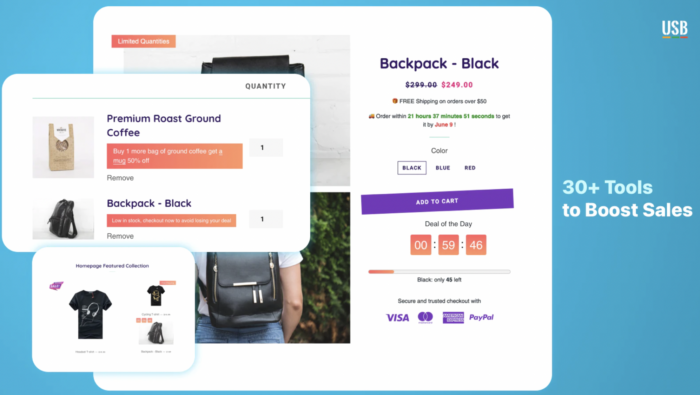 ---
5. Plug In SEO
The Plug-In SEO app is your one-stop shop for improving the SEO of your Shopify art store. Why is this important? Because it means more website traffic and more customers visiting your shop and making purchases, especially if it ranks highly in internet search results. The app guides users toward understanding and improving their SEO while offering valuable insights into your website traffic. Currently, users can get a free 14-day trial, with plans starting at around $10 per month.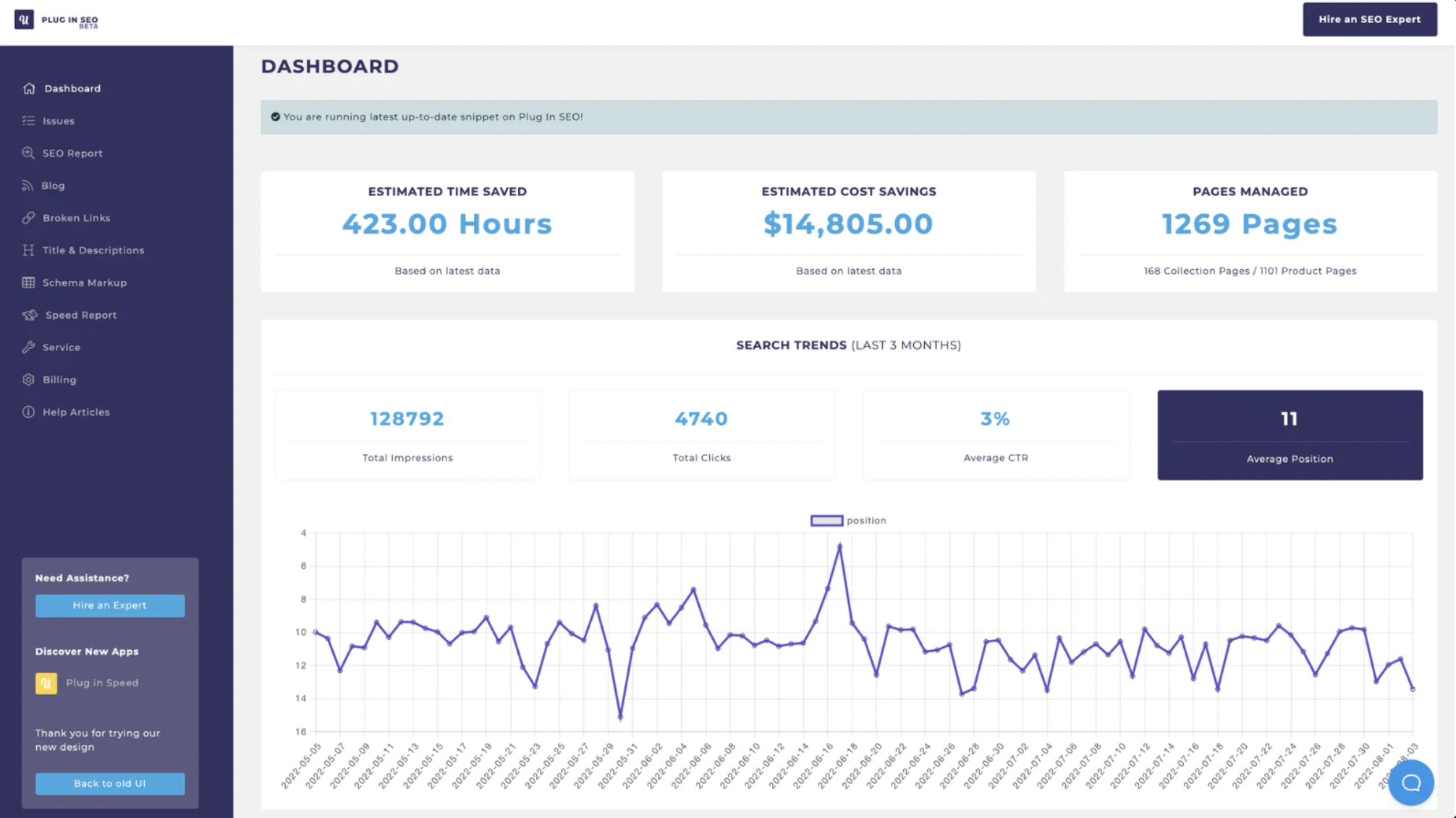 ---
Get instant access to our Artist Onboarding Guide, plus can't-miss advice for creative professionals, delivered right to your inbox! 
---
6. Product Reviews
Establish a level of trust with your potential customers by showing off what customers love about your products with customer reviews through the Product Reviews app! This app allows shoppers who have made a purchase to rate and review the item they bought, which in turn encourages other customers to make similar purchases based on the great feedback. The app is free to install and use.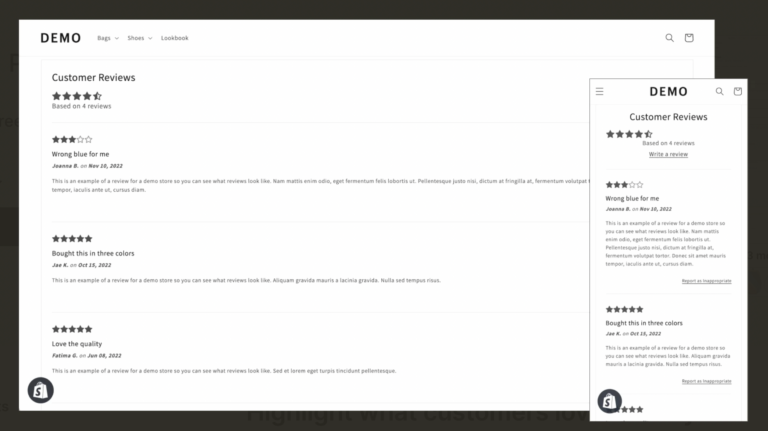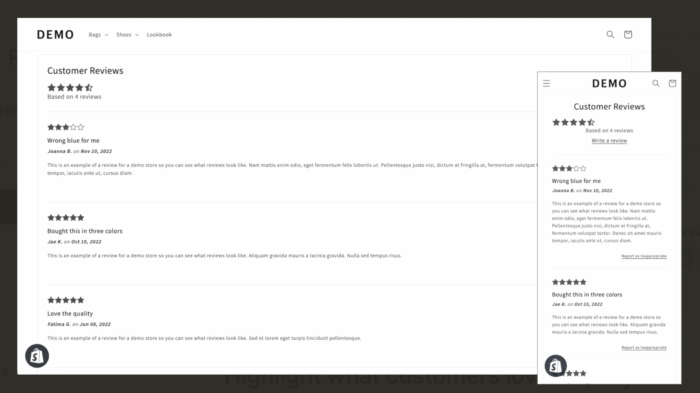 ---
7. Yotpo: Loyalty & Rewards
The Yotpo Shopify app allows users to build a custom loyalty and reward program and easily integrate it into their Shopify art store. Reward programs are incredibly useful in motivating repeat business, and with this app, users can do just that, while also giving you valuable insights into your customer's purchasing behavior. Additionally, the app gives users the ability to set up a referral program, which means your customers can get rewarded for sending more traffic to your site!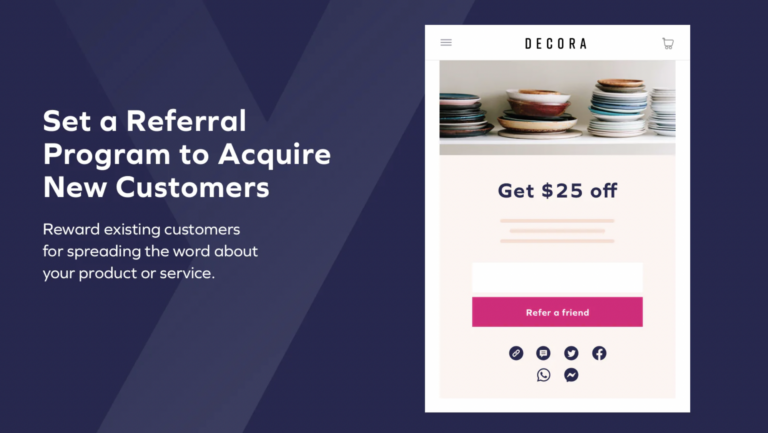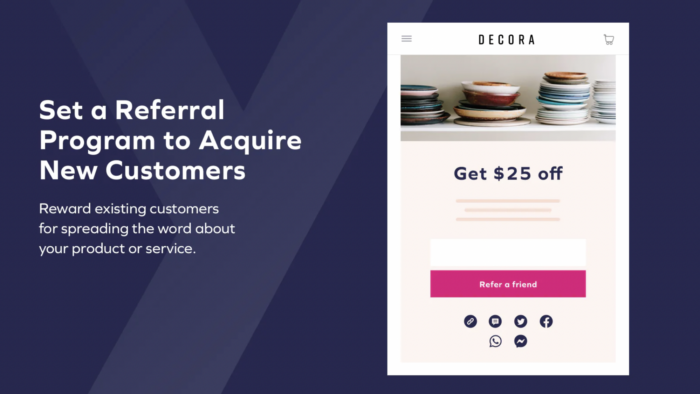 ---
8. TrustedSite‑Trust Badges
When new customers stumble onto your Shopify store, they may be a little wary about spending money on a site they don't have much experience with. Help build trust with your new customers by earning and adding a certification badge to your art store. Once installed, the app will verify your website and ensure that it's a legitimate, trustworthy business. Both free and paid plans are available.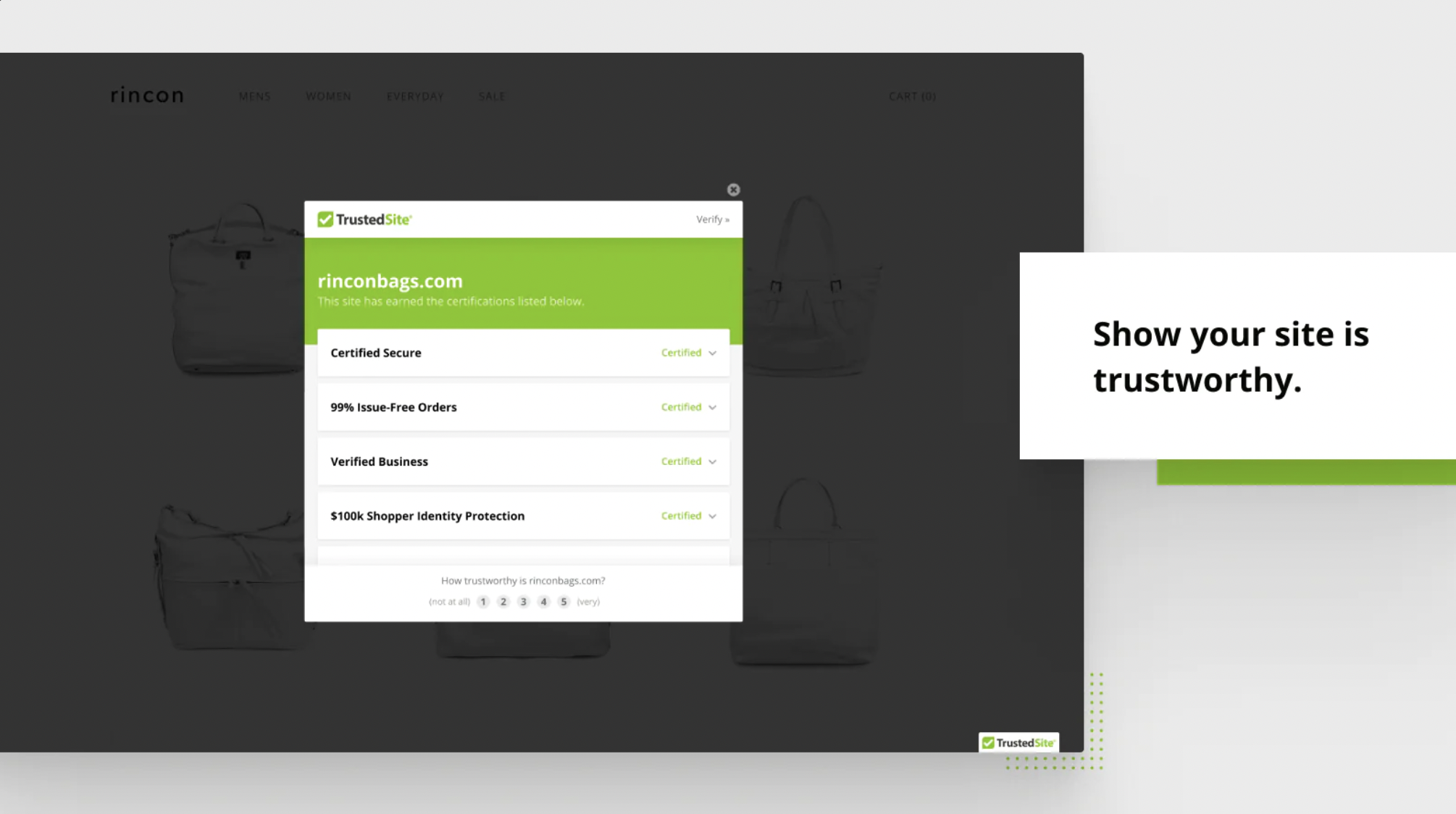 ---
9. CedCommerce Etsy Integration
Etsy is arguably one of the largest art and homemade goods marketplaces on the internet today. If you have an Etsy shop to sell your art or photos, this app allows users to make bulk edits on shop items, manage shop sections, and upload/sync current inventory. By adding Etsy integration, you'll save yourself a lot of time without having to manage both your Shopify and Etsy stores. The app offers a free 7-day trial, as well as different levels of paid plans starting at around $25 per month.
💡 Want to learn more about selling on Etsy? Don't miss Getting Started Selling Art On Etsy: Best Tips & Tricks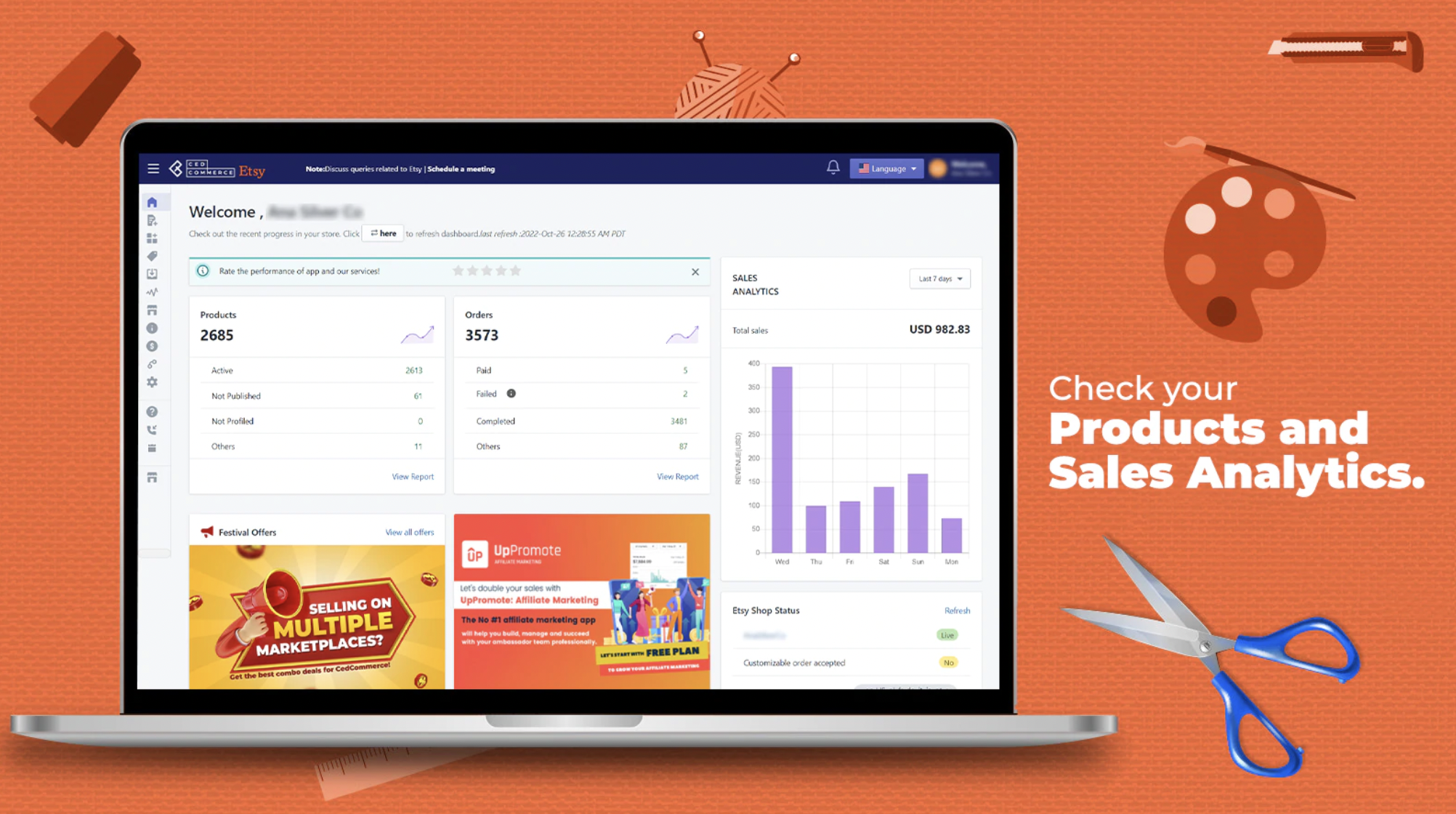 ---
The 9 Best Shopify Apps: Final Thoughts
Setting up a Shopify store to sell your art or photography is an exciting first step! But once you've finalized your site design and details, you can improve your chances of boosting site traffic and sales by exploring and adding Shopify apps to your art store. With the huge variety of apps available, it's important to research the options and features of each. We hope this guide has provided you with the inspiration you need to improve your online store and boost your art sales today!
Join in on the framing fun: Don't forget to follow us on LinkedIn and Instagram for helpful advice and inspirational photos published each week!
And before you go, don't miss the video below to learn how to price your art for a quick sale 👇
This post first appeared as The 9 Best Shopify Apps For Your Art Website on Frame It Easy - Learning Center for Custom Picture Framing.