You Spin Me Right 'Round.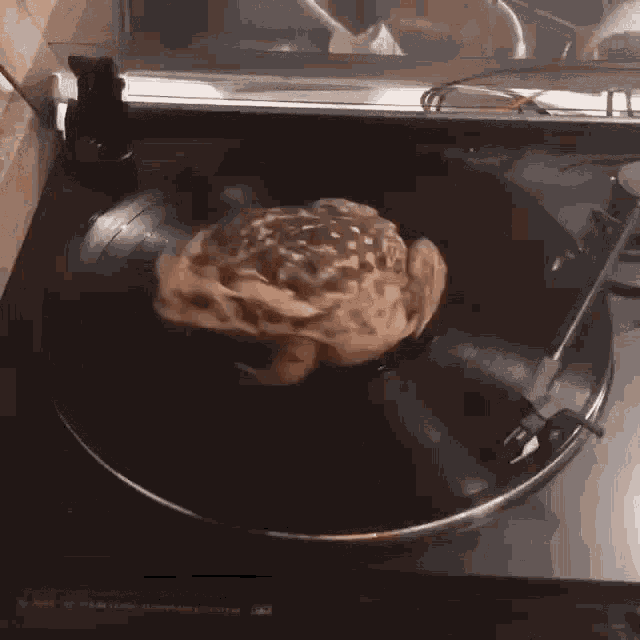 Records not only sound warm and fuzzy but they make you feel that way too. Why not showcase that warm and fuzzy feeling with a vinyl display? From the crackling pin drop to the ritual and process of setting up your jams, there is no other music medium that is more uniquely appealing.
Oh, and let's not forget the art! Perhaps one of the biggest appeals to records and their collectors is the aesthetic. Large format album cover art, beautifully design gatefolds, and even limited edition marble and splatter vinyl – It really doesn't get any better.
So you've poured through countless crates at record stores, thrift shops, and estate sales hunting for the coolest vinyl. (Extra points if you've kept them in mint condition!) Why not show off your collection with a vinyl display? Pick out a few favorites or dedicate a whole wall. This handy guide will show you how to show off those sweet sounds!
---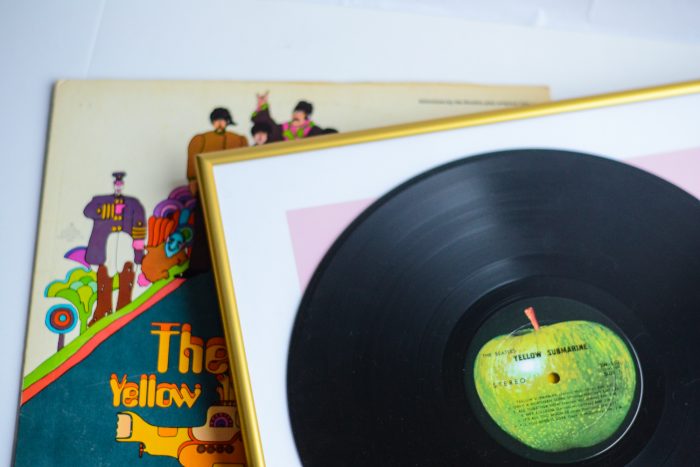 Record Sizes & Measurements
As an experienced record collector knowns, vinyl comes in three sizes:
12″ LPs (33 RPM) (45 RPM if an E.P.)
10″ (78 RPM)
7″ (45 RPM)
Figuring out what you want to frame out of your collection is the hardest part – especially if you have limited space! Chose a few of your favorites, limited editions, or autographed albums – not only will framing make your records look good, but it will protect and preserve them for a long time!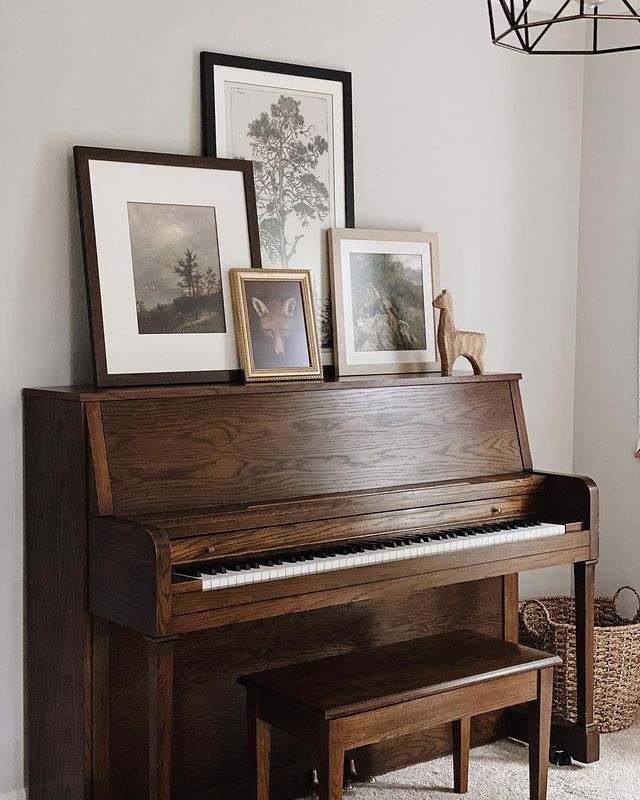 When choosing where to display your wall mounts, keep these few tips in mind:
☀️ Keep out of direct sunlight – (Heat is the enemy!) Exposure to the sun means increased heat, you don't want your records to warp or your album art to fade!
🫧 Clean before you frame – Wipe away those specks and smudges with a velvet cleaning brush before you frame. Not only will your record look pristine for years to come, but if you ever decide to take it out for a spin you'll still have beautiful sound quality!
🤔 Consider polyester or mylar sleeves – Before you frame up, add an extra layer of protection with a clear sleeve. Polyester sleeves won't discolor or damage anything placed inside, which is why they're widely used in museums and library archives to protect important documents and artworks!
---
Display Choices:
Gatefold Framing
One of the best reasons to frame your records is to display that sweet fold art! (commonly called a gatefold sleeve). Due to its unusual sizing, collectors have had a hard time finding framing that will fit – But not anymore! Measure up your album and head over to our custom frame designer. Typically gatefolds measure 12.5″ by 25″, but again, be sure to measure as record sleeves can differ in size!
For gatefold framing, we recommend the Ashford style. The Ashford is a thin metal frame style, with a flat profile face that is ⅜" wide. For brightly colored record album covers, add some contrast to the mix with a satin black or white frame. Black and white art will also look killer with a bright frame – like hot pink. (Wheels Of Fire by Cream, Can you see it?!)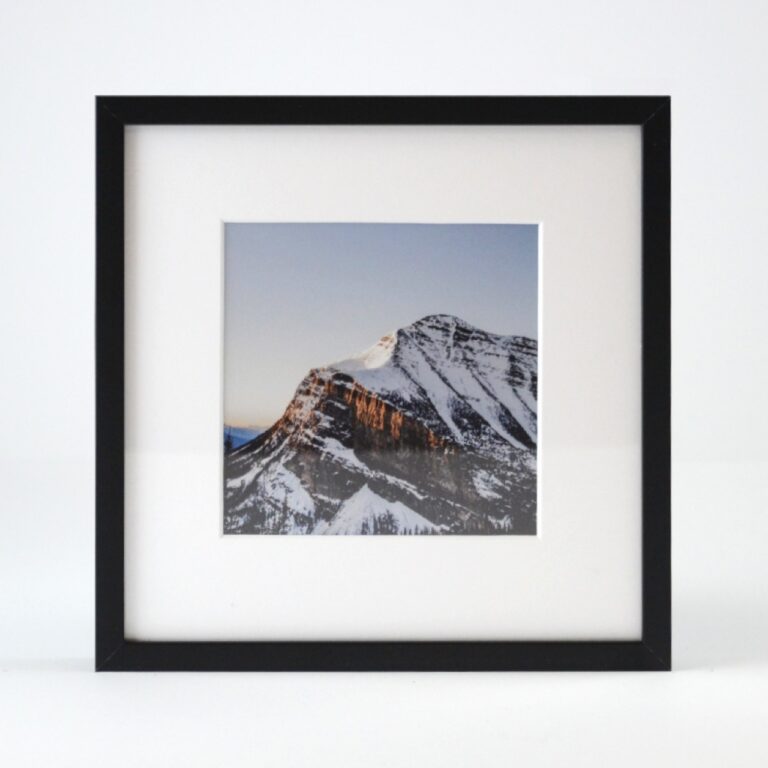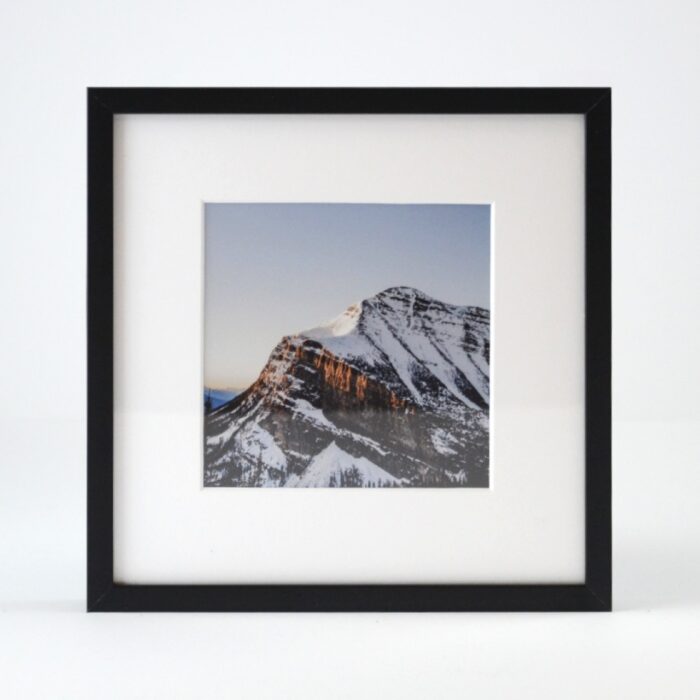 Jacket framing
They say to never judge a book by its cover, but sometimes we can't help ourselves! One of the biggest charms of collecting records is enjoying the large format art and with the rise of digital music streaming services becoming the norm, the humble album art is somewhat of a rarity.
For jacket framing, we recommend the Hanover style. The Hanover is a thinner, rounded metal frame style, with a profile face that is ⅜" wide. The thinner frame styling lets your album art take center stage! With a wide array of colors, Hanover is your best bet.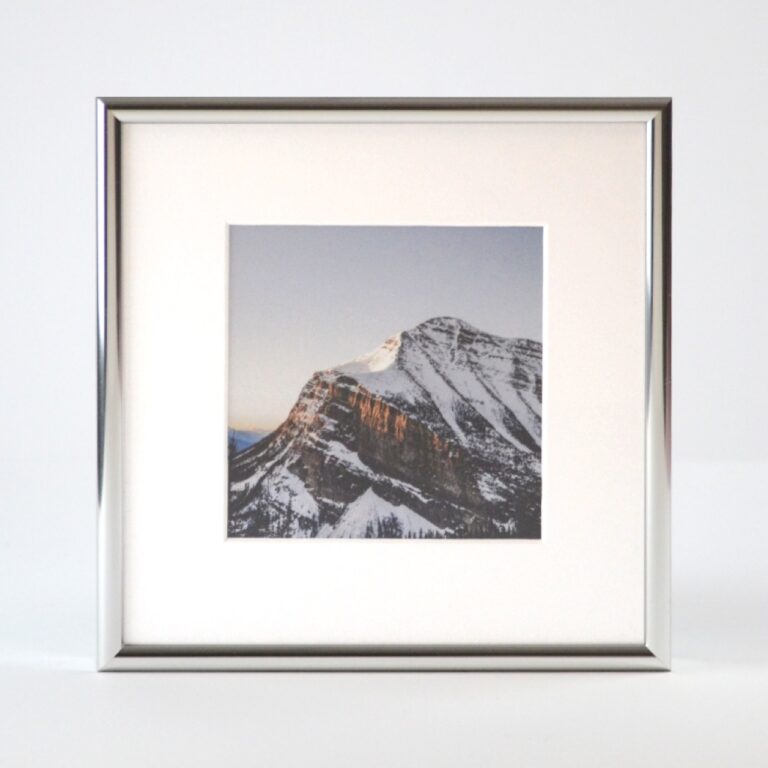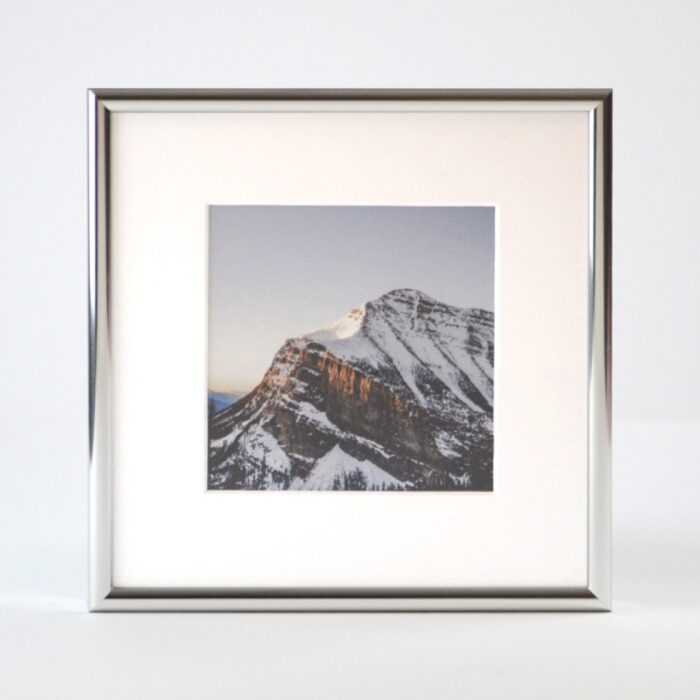 Record framing
Sometimes the record itself is too cool for school – Splatter and marble vinyl or picture discs look incredible framed! Show off your glow-in-the-dark or black-light reactive records in a lounge area! These patterns tend to be limited edition releases – so flaunt them with style.
For vinyl framing, we recommend the Derby style. The Derby is our most popular wood frame style, with a flat profile face that is 1 ¼" wide. It's made from a North American hardwood (Poplar) that's finger-jointed and finished with a decorative wood pattern wrap. This eco-friendly approach allows us to ship sturdy, high-quality, consistently colored & patterned natural wood frames.
For basic black vinyl, we recommend the Wheat or Hazel Frame to give contrast, as well as that rustic 70s feel. For colored, marbled, or splatter records try the White or Rustic Gray option to make your vinyl really stand out!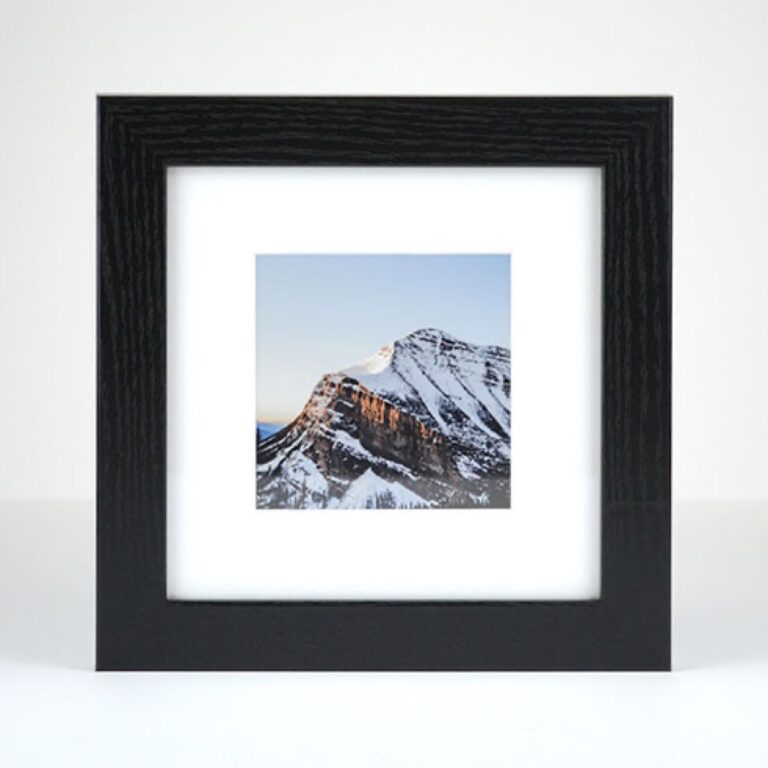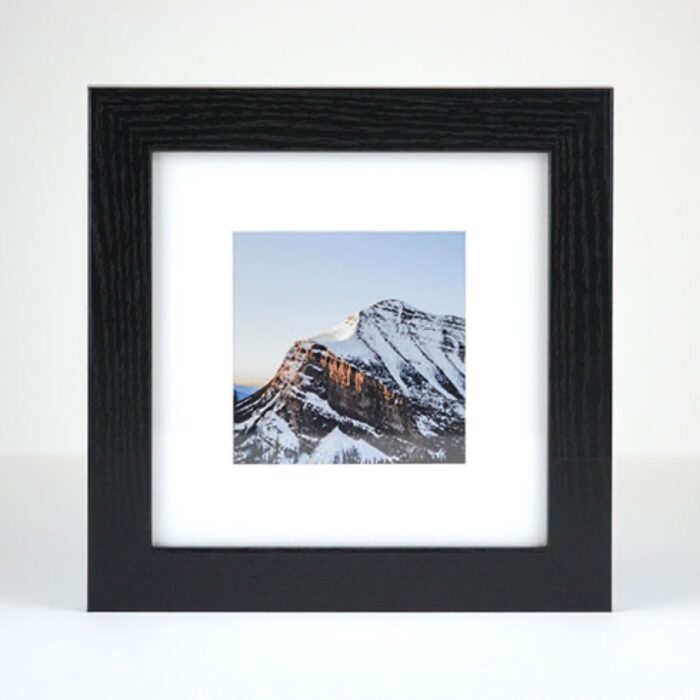 Jacket & Record
For this vinyl display, we recommend the Stafford style. The Stafford is our widest metal frame style, with a flat profile face that is 1 ½" wide. Go big or go home! If you're displaying both, this must be the pride and joy of your collection. So why not bring more attention to it with Stafford's thick frame?
This one is for all the marbles, got an autographed or super rare album? We recommend framing both the jacket and the record to keep them in mint condition. (Plus, having it on display doesn't hurt for bragging rights!)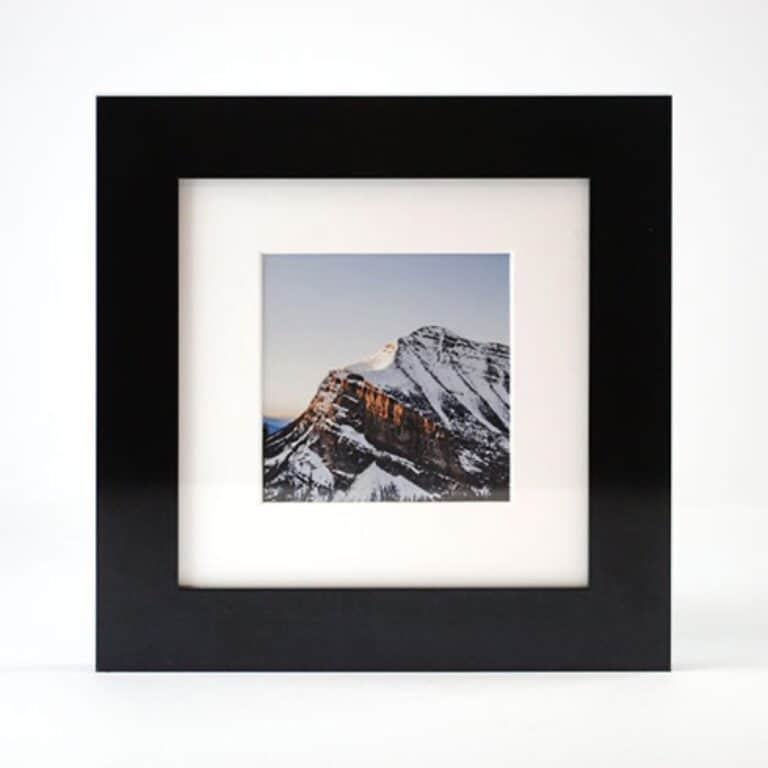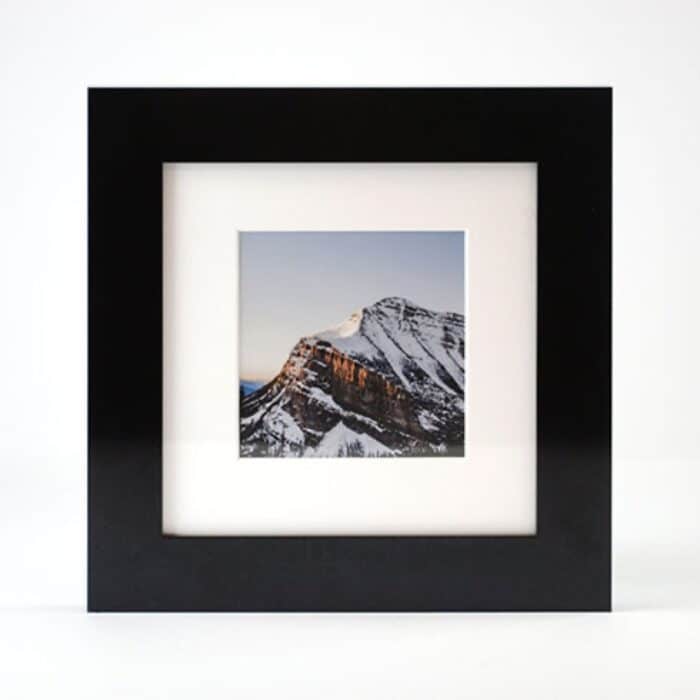 Matboards
Wanna add more color and customization to your record frame? At Frame It Easy we offer circular matting! Matboards can not only make your vinyl display stand out but will also protect your record. By adding a layer between it and the acrylic covering your vinyl is protected from any condensation that may build on the glass. (Remember how we mentioned that heat is the enemy? This is why – especially in humid climates!) All our matboards are acid-free and conform to industry standards, so your vinyl is safe if you wish to add one – or two!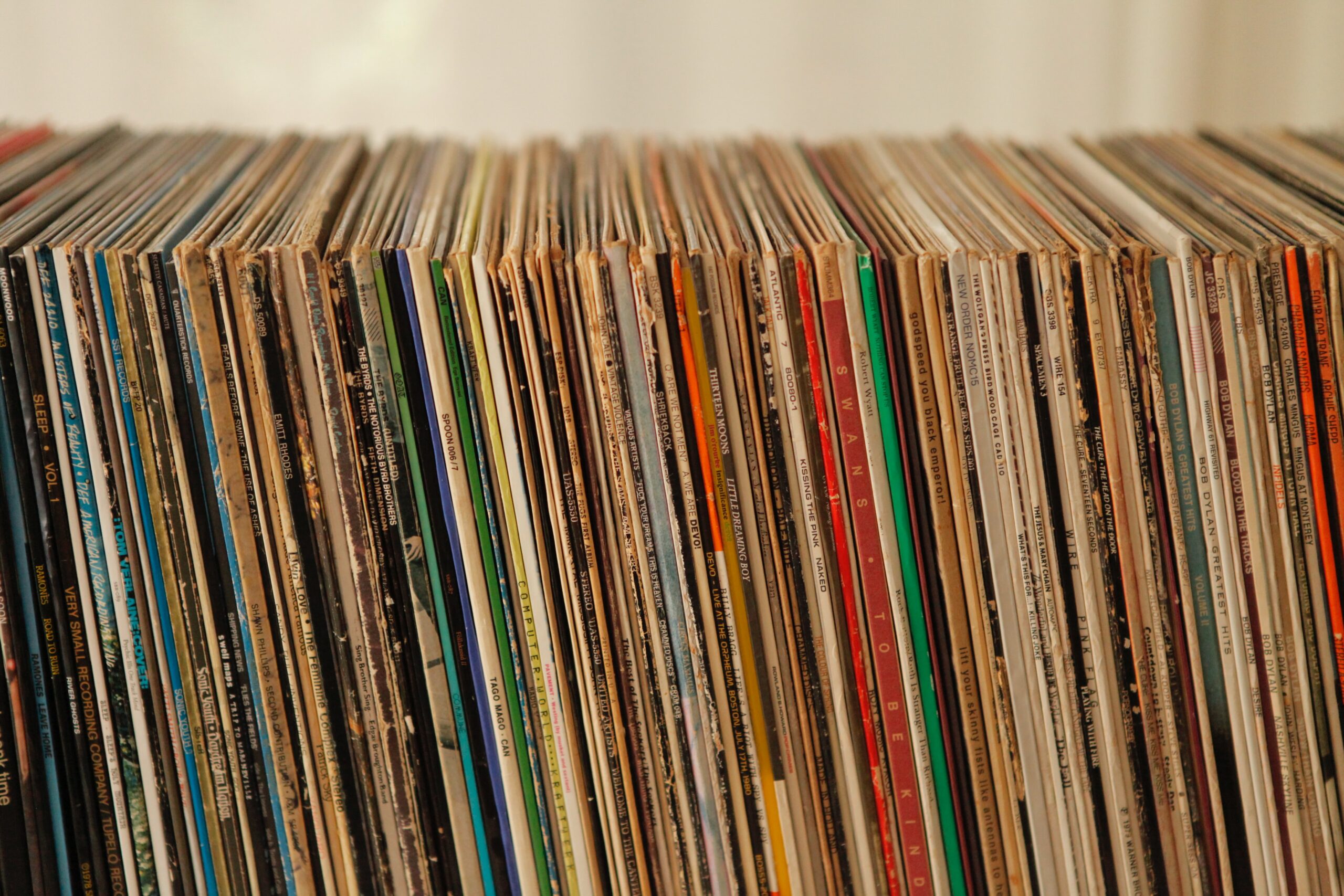 Double Matting
Layering up colors and textures is fun and can make your record or jacket look extra funky! A double mat is two separate mats. (One top and one bottom accent.) The bottom matting should be slightly smaller than your vinyl or jacket and the top mat should be a bit bigger than the bottom mat opening. By doubling matting you'll not only have extra protection but some pretty cool and customized wall art! Check out our full list of colors and more information on our matboards!
---
Planning your record wall
Alright! You've chosen what albums you want to show off and know the perfect place to display them. Now comes the fun part, mapping out your wall displays! Check out the following steps to make your vinyl record display dreams come true.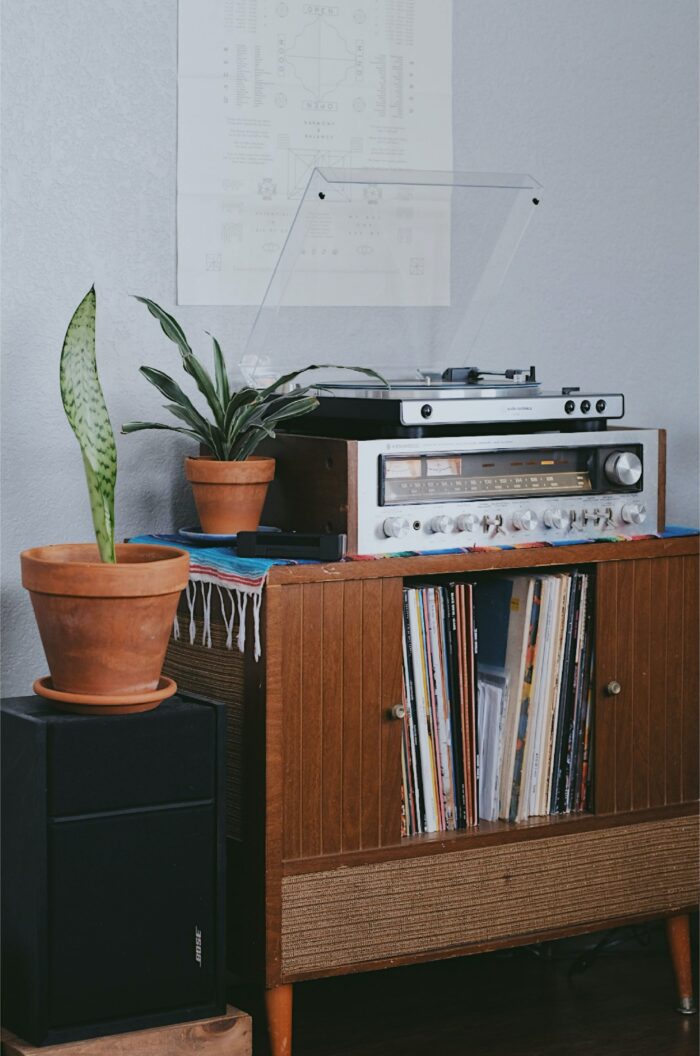 📏 Measure your space
See how much (or how little) space you have to work with, this will give you a better idea of what display you can create. Keep spacing in mind, as you don't want records crowding each other.
🧮 Count your records
Only hanging one or two, maybe five or six, or a group's whole twelve album discography? With these numbers in mind think about how many rows you'd like. Are they aligned horizontally or vertically, in odd or even numbers?
💭 Consider record sizes
Are you hanging all 12″ LPs or mixing and matching? Think about spacing in between your picture frames and different hanging patterns! We recommend giving a least 4″ of space between records horizontally and 3″ vertically.
✍️ Put it on paper first!
It's best not to rush into the installation. (I know, we're excited too!) Instead, grab some paper and a pencil and sketch out your ideas. You'll be surprised at the number of different layouts you can come up with – even in the smallest space. Not envisioning this properly? Take a photo of your wall and open it in image editing software, you can draw or paste in your frame layout! You can even use painter's tape to make a quick mockup directly on your wall.
✂️ Measure twice – hang once!
You're almost done! Get your hammer, measuring tape, and level ready for this last bit. (Your frame order already comes with all the nails and hanging hardware you need!) Making sure your frames are level and evenly spaced is key to your finished display looking put-together and professional! Keep your frames eye-level, double-check your measurements, and have fun with it! (Check out more hanging & measuring tips!)
---
Flip To Side B
That's all it takes to make a banging vinyl display. Records are unique, complex, and an extremely classy music medium – We salute you for keeping vinyl alive! This specially curated display will be sure to spark up a conversation when anyone steps foot into the room. Remember to keep cleanliness, temperature, and spacing in mind so you can keep spinning for ages to come!
Once you've finished displaying your top albums, throw a record on and send us a snapshot of your space to creative@frameiteasy.com (with the subject line: "Featured Friends") for a chance to be featured! Tag us on Social media @frameiteasy and use the hashtag #frameiteasy for more changes to be featured!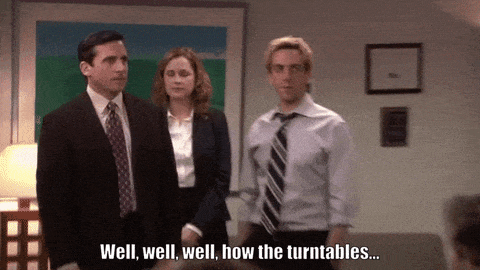 This post first appeared as Kickin' It Old School: Vinyl Display and Framing on Frame It Easy - Learning Center for Custom Picture Framing.