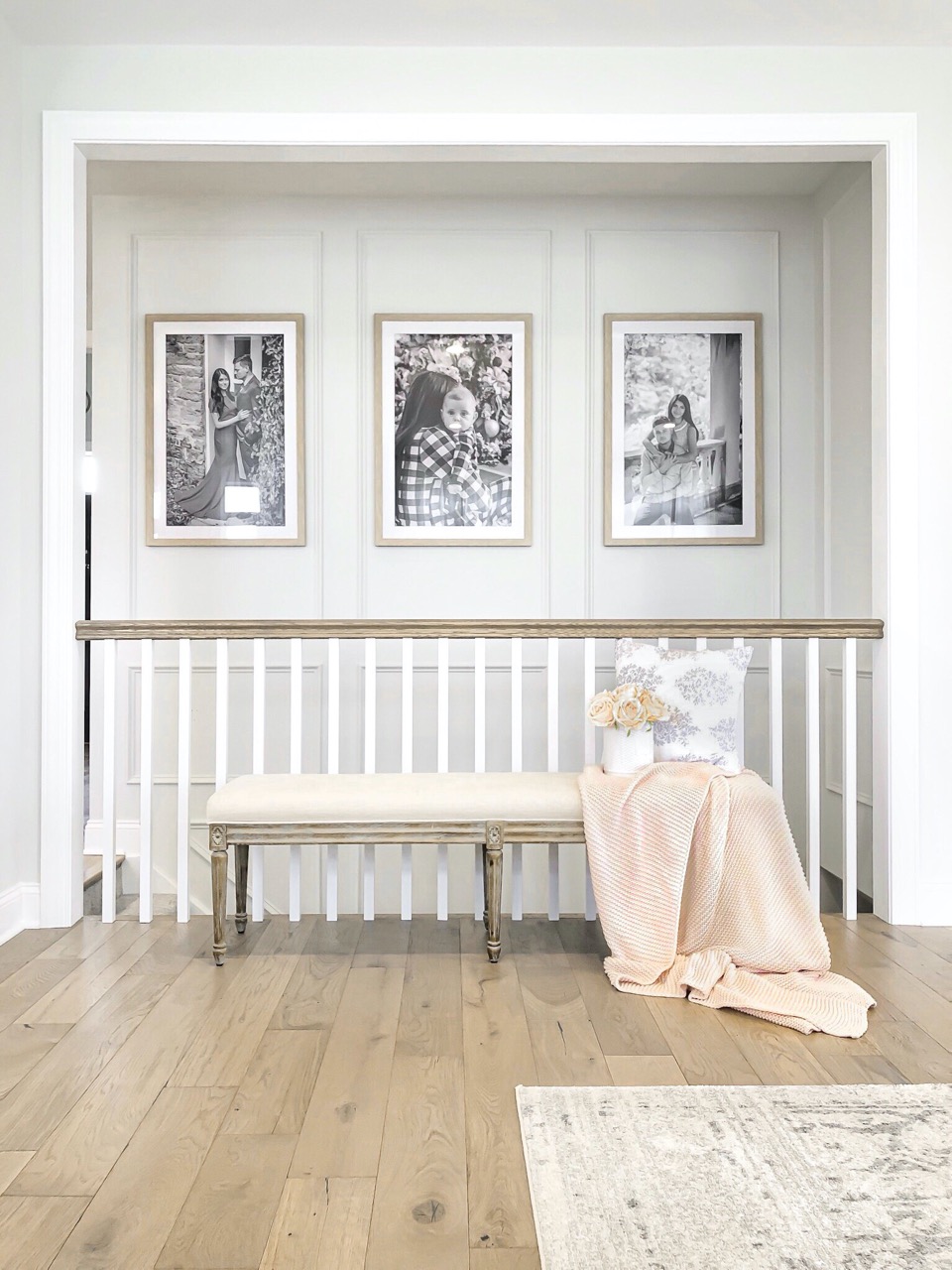 Our customers often have questions about matboards, and as always we love to help. So we thought we'd share some of them in case you have the same questions or concerns. We understand that choosing a matboard and if it's right for your specific project may seem like a daunting task, but it doesn't have to be.
So let's get started with the basics. What is a matboard and how can it make my framing project better? Matboard (also referred to as a photo mat, frame mat, or matting), is a cardboard-like material that serves two purposes: to protect your artwork from damage and to enhance the look of it.
Think of it as a buffer between your art and the "cover" which is the glass or acrylic component of your frame (here at Frame It Easy we use a high quality acrylic for optimum performance). It protects your art from having contact with the cover by keeping humidity and condensation away from it. As added decoration, it draws your eye toward your artwork and elevates its appeal. Matting can be white, black, colored, metallic and even patterned. As you will see, a small strip of color can have a large impact on your display.
Now let's talk about the "core" of your matboard and how it can contribute or detract heavily from your piece. The inside edge of a matboard is cut at a slight angle and the exposed edge, the core, is visible. And that's simply what cores are — the sliver of color on the inside of the matboard. They add a decorative touch around your piece, drawing attention to your framed artwork and giving it a crisp and finished look. Here at Frame It Easy, you have the option of choosing a white, cream, or black core while designing your frame.
If you decide to skip matting altogether (most often for posters or large artwork) you can just skip Step 3 of our Design Your Frame page. If you do choose to add a matboard (or two), our default matboard color on the site is "Smooth White (White Core)" which is a popular choice. However, that doesn't mean other mat colors and/or cores can't go well with your pieces as well. We suggest you experiment with the different options we have to see what works best for you. You'd be surprised what a little bit of creativity can do for your artwork!
Keep It Dark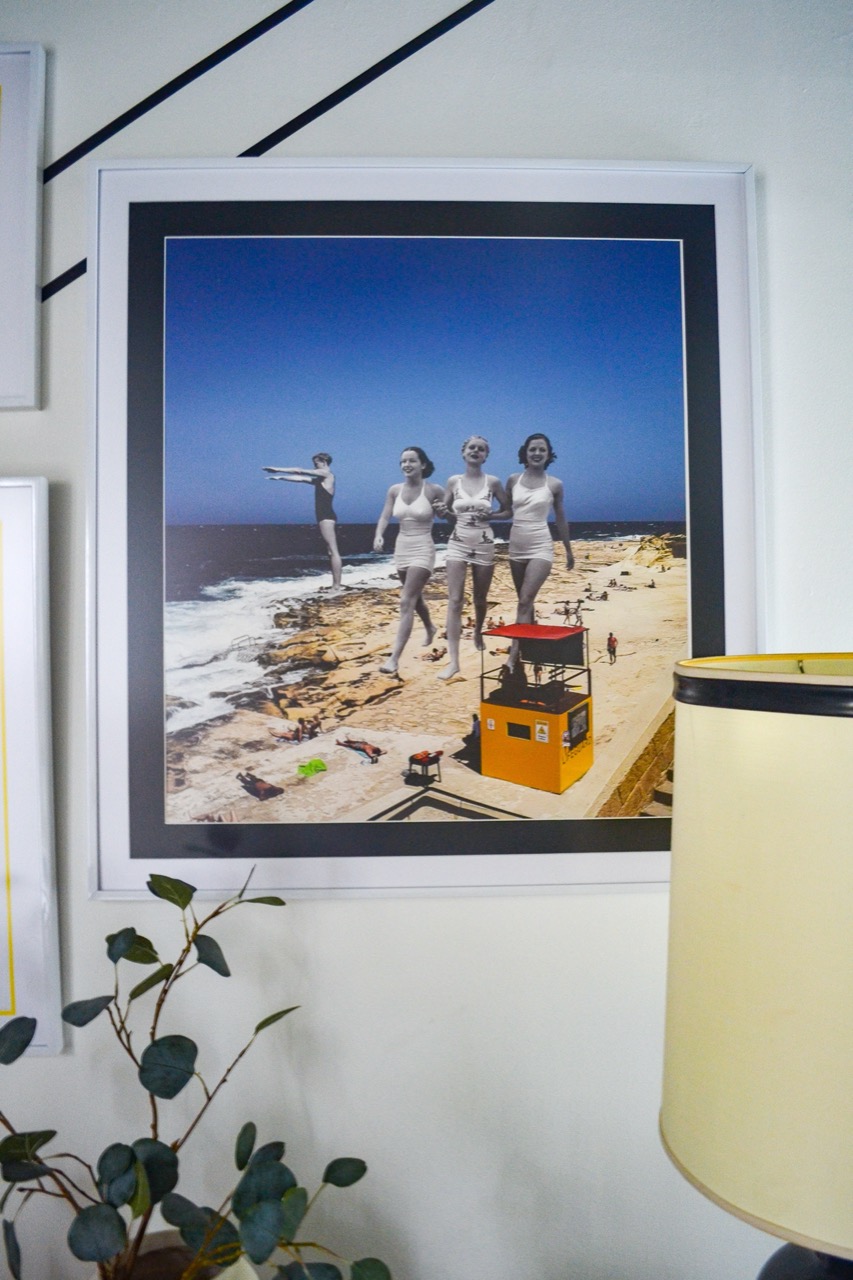 The first color we want to draw attention to is our "Smooth Black (Black Core)" matboard. It's the exact same mat color as the "Smooth Black (White Core)" matboard but the black core adds that little extra bit of darkness, which changes the look of your artwork from its white core counterpart in a distinct yet subtle way. This mat/core combination is often underutilized but is the perfect way to bring that extra pop to your piece. The black core is also available with our "Smooth White" mat.
Speaking of pop, a colored matboard adds volumes to your artwork. We always recommend matching your matboard to a color or two in your piece to really make the artwork stand out. Especially if you have chosen a light-hued frame, our darker color options really make a visual impact. Hunter Green and Midnight Blue are classics, but check out our Raspberry, Purple Iris, and Chocolate (to name a few) to keep the dark vibe going.
Lighten Up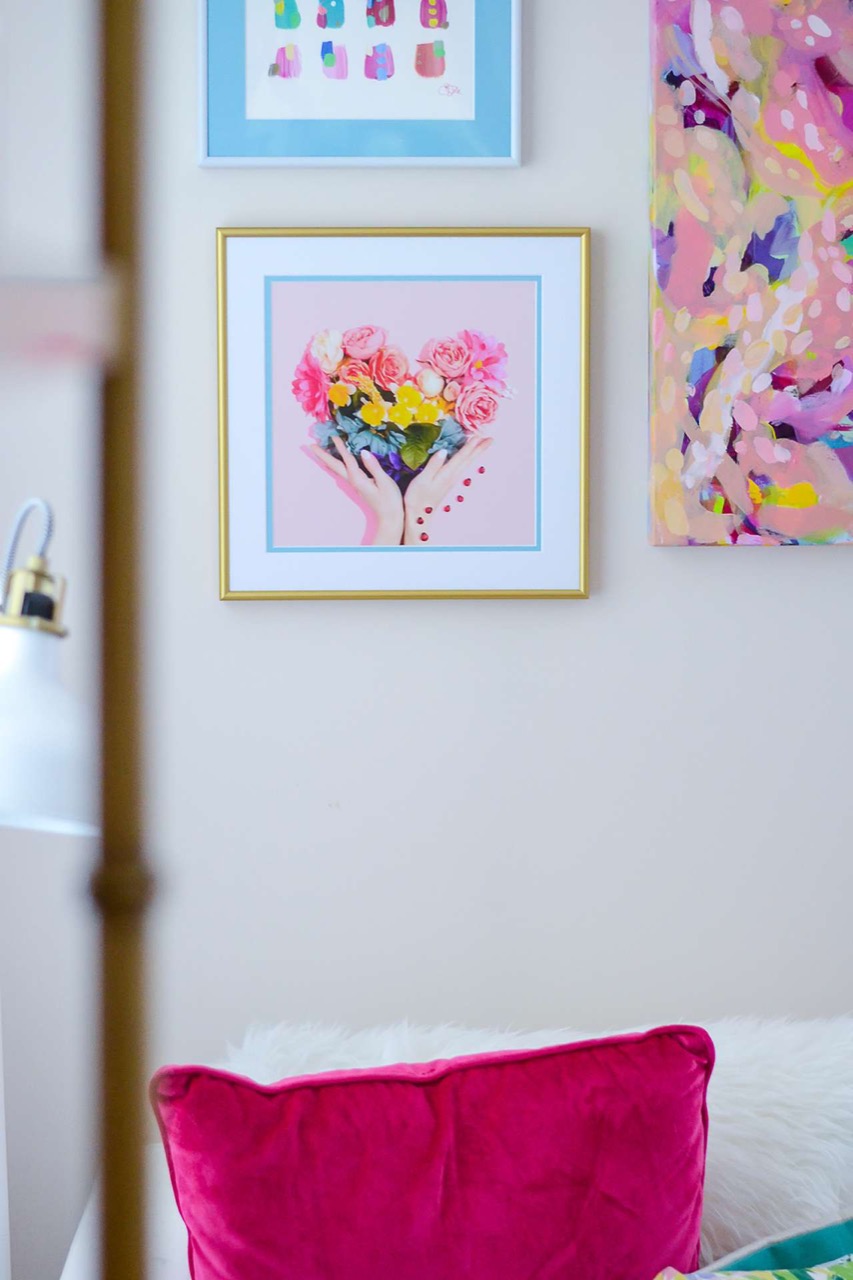 While adding a single white matboard and core gives your piece a classic, crisp look, try adding a double mat to add a sliver of color. Look for colors in your piece or even colors that work well with your piece and draw on them to make a color choice for your second mat.
Even if you don't want anything drastic, we have plenty of choices that add just a hint of color that complement your white matboard by adding a faint touch of tone. Check out our Pale Laurel, Bamboo, Papyrus and Honeydew. Nothing drastic on the color wheel, but you are bound to find a shade that fits your artwork and decor!
Keep It The Same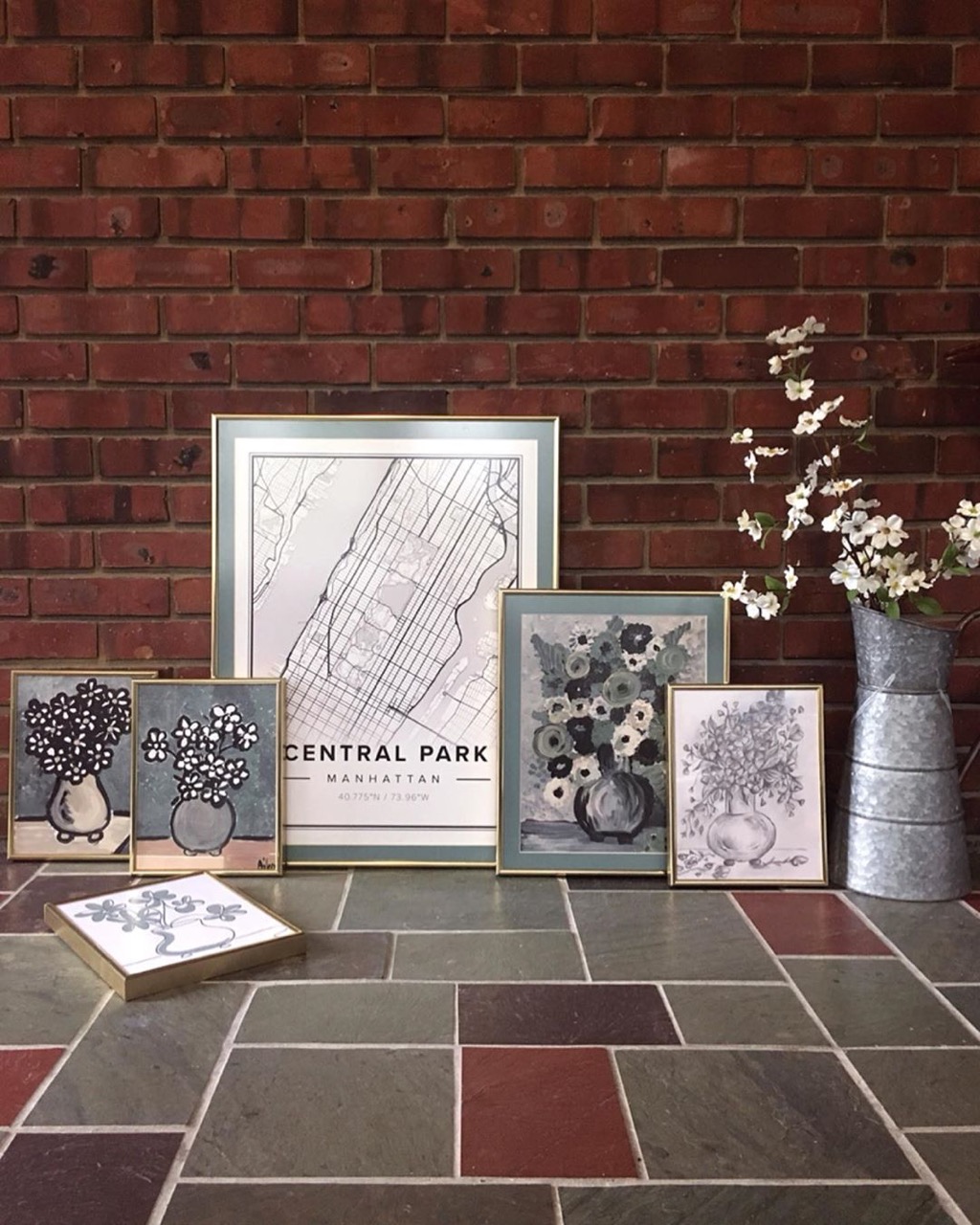 If you are doing a gallery wall and plan to hang art pieces that don't necessarily match but will complement each other, try using the same matboard for all your pieces for a cohesive look. This will give it some uniformity but still give you the ability to use different types of art together.
The same technique can be used in a room with several pieces of art. Let's face it, most of us don't stop decorating with just one piece of artwork, whether it's on our walls, leaning on shelves or mantels, or adorning tables and desks. Consistently using the same matboard can tie all your pieces together and really give your room a polished look.
Mix It Up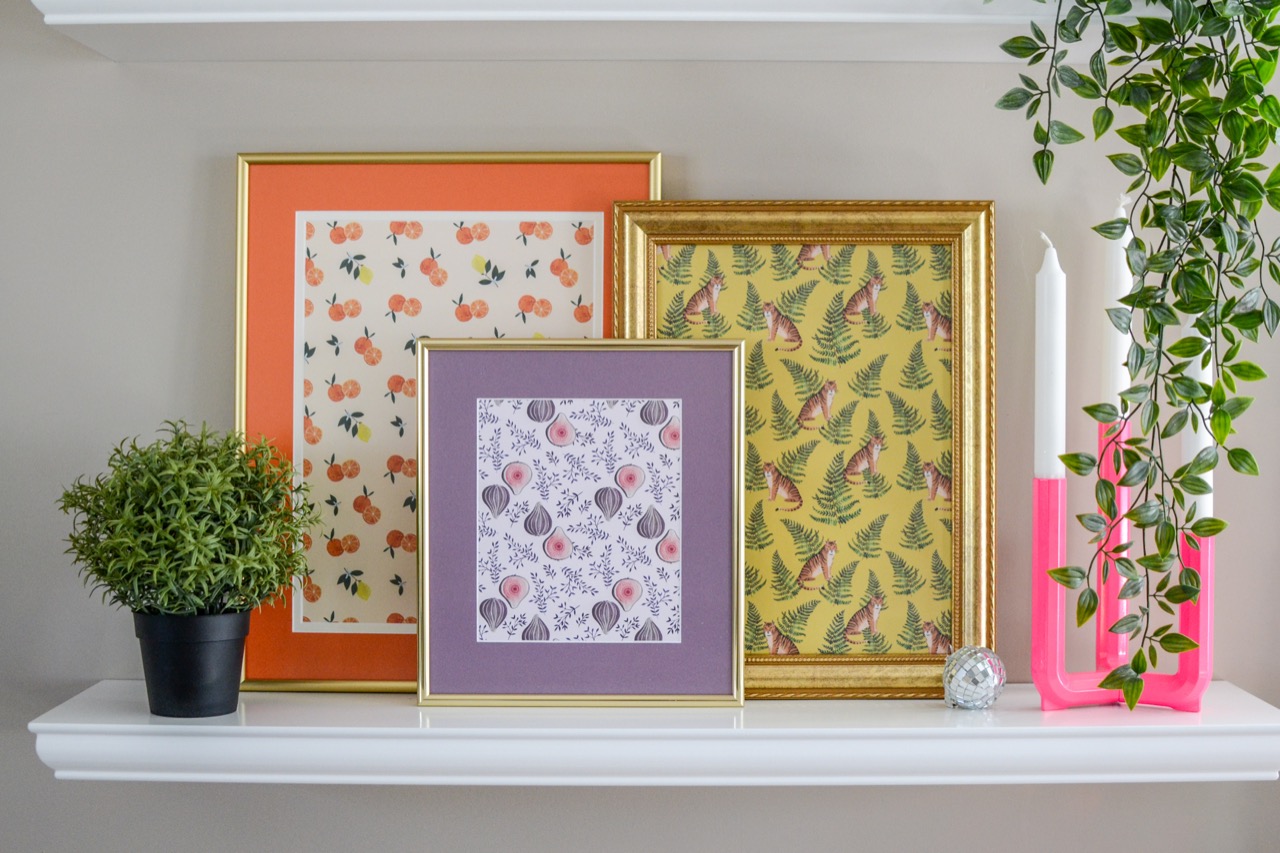 If you've read any of our blog posts before, you know what we say, whatever you think looks good, do it! So maybe the polished look isn't your style and doesn't fit your personality. Maybe you have a more eclectic design style. Then make the most of all the choices we have in both frame materials and matboards!
You can use different frames in the same size, the same frame in different sizes, or all the same frames in the exact same size. You can use the same color matting in different widths. How about the same frames in the same size with different color matting? The possibilities are endless. And the best part is it's your choice!
Final Thoughts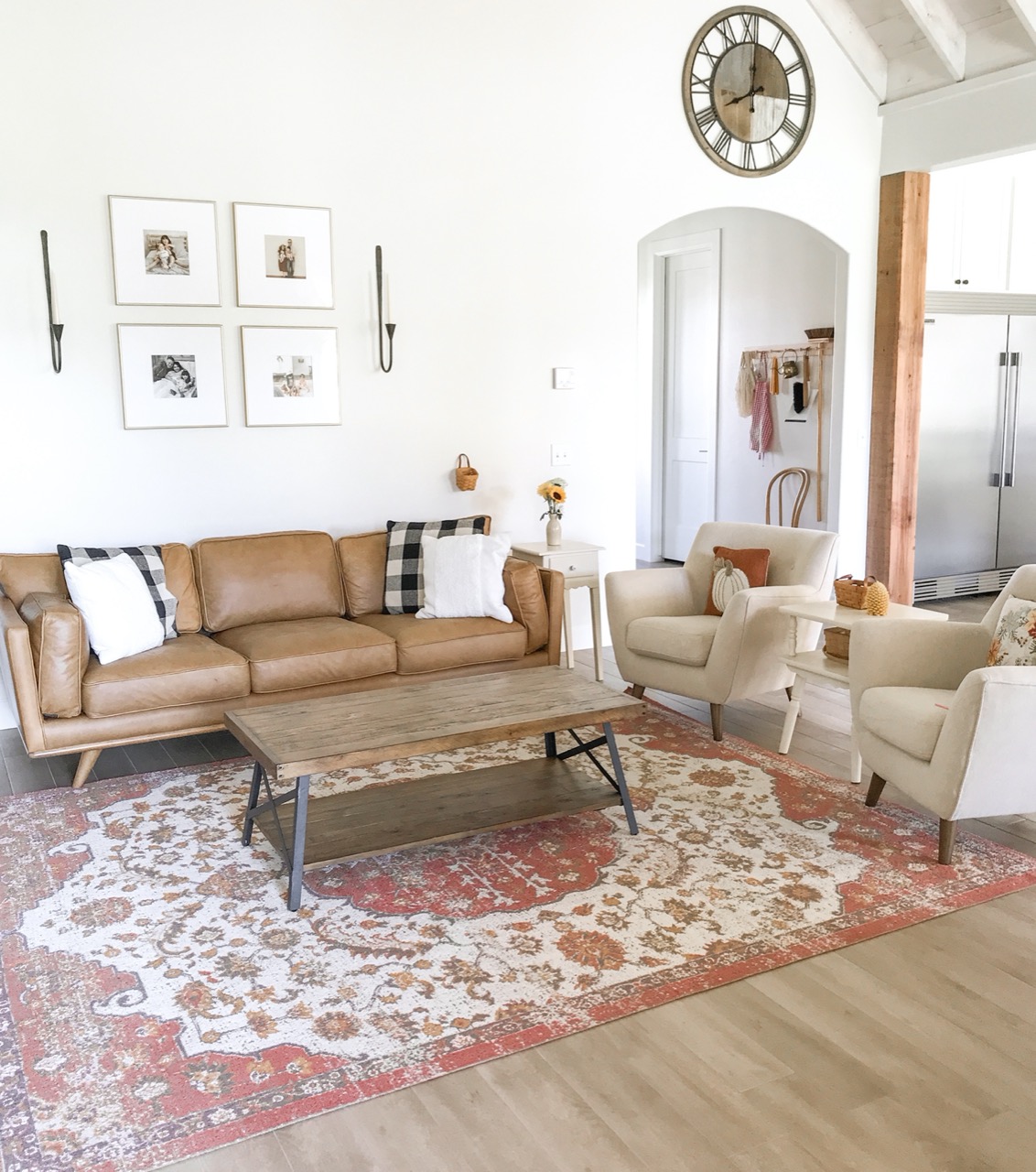 Online framing and matting don't need to be as daunting as you think, and we hope this cleared up some questions you may have had about the matting part of it. A couple of other things to keep in mind. Without sounding too boring, our mats are made of acid-free materials with a neutral pH to prevent the color from bleeding onto your artwork. They are also 4-ply boards (.052"-.060" thickness) made of high quality paper that resists fading.
Of course, before you can decide on matting, you will need to format your photos but we've got you covered there too. Then with our interactive frame designer, you have the ability to try different matboards and sizes before making your purchase. We show you some standard sizes (usually the larger the piece of art the larger the size of the matting) but because we believe that artwork should be personal, you can use our frame preview to see what works best for your piece with all the different options we have available.
Remember that our Help Center may be able to answer any questions you have, or you can email us if it doesn't (we can also be reached by phone!) And don't forget to send us pictures of your final pieces, we would love to see what you designed!