When it comes to interior design, it can be quite a task, even for the professional. Each home is different and each homeowner has their own sense of style. It is your job to portray that personality through the decor pieces you choose. Creating a Pinterest board can be helpful to get you started on the right foot, but as we said, each home is different. One "rule" about home decor that we always talk about here in our Learning Center, is that there are no real rules. Because each home and homeowner is so different, we don't think that home decor is a one-size-fits-all type of thing.
To help, we're sharing a few secrets for interior designers or anyone that is looking to make some changes to their home decor.
1. Work With What You've Got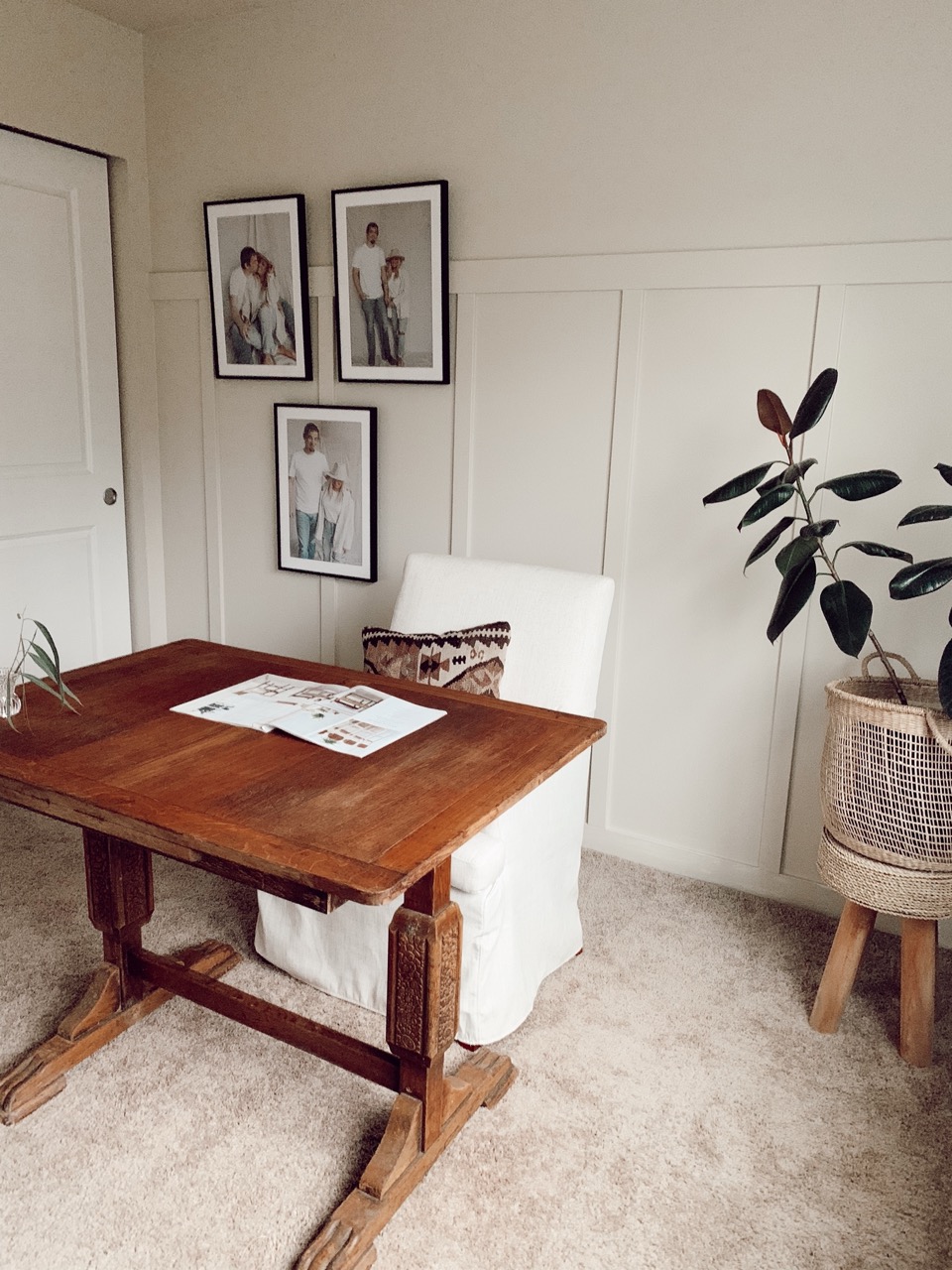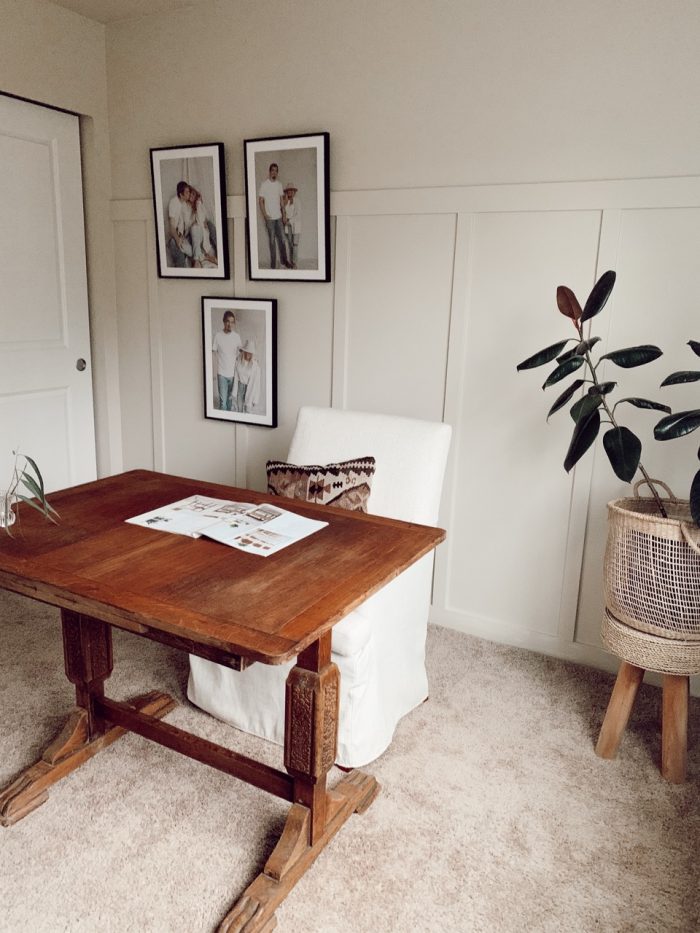 We know you've probably heard this before and it may seem like a basic rule at this point, but we figured it's still worth mentioning because of the power it holds. What may seem like an eye-sore to one person, can be beautiful and creative to the next. Instead of trying to change things around completely and get rid of things, work with what you've got instead. Move things around to make them fit, switch the couch in your office with the couch in your bedroom, and repurpose older things. This will save you a lot of money in the end and you can give something new life!
2. Large Frames Give Your Space Life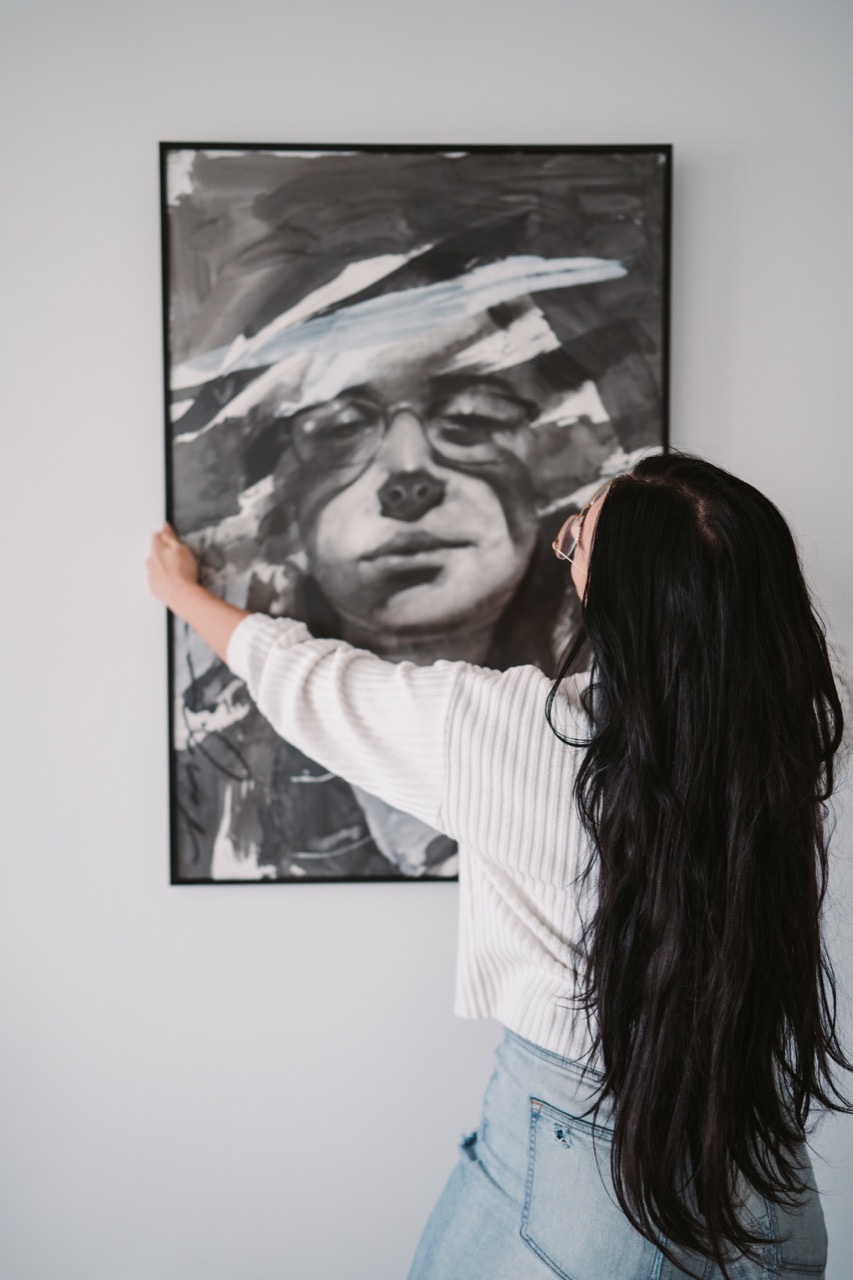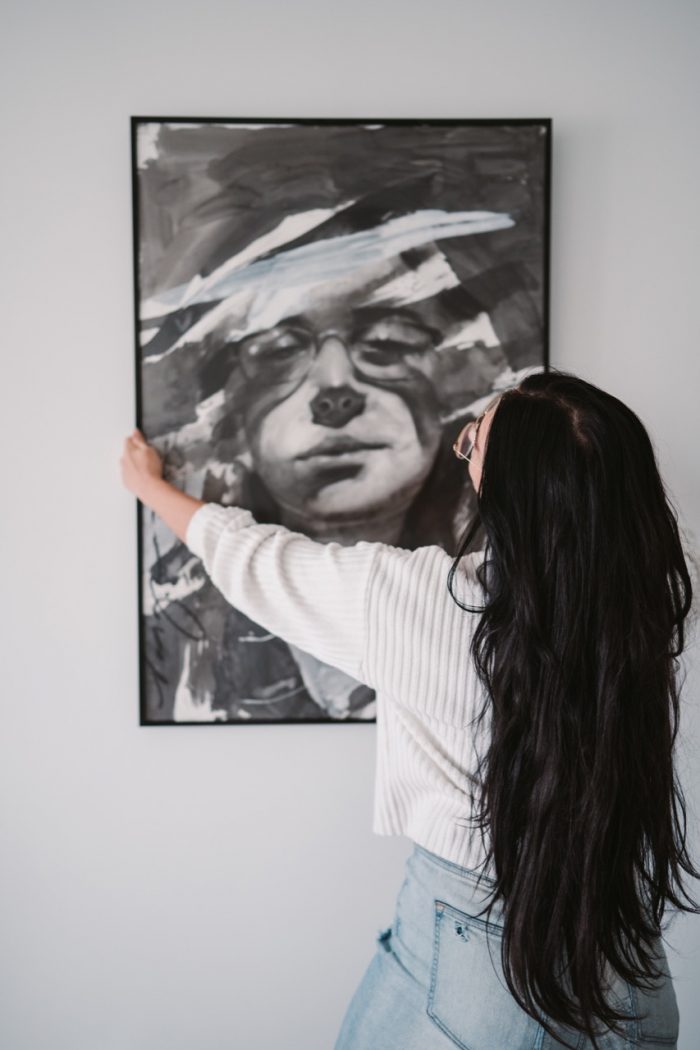 If you have an empty wall and are unsure of what to do with it, consider adding a large frame to add some depth to the space. Here at Frame It Easy, we can frame anything up to 42″ x 42″ in our wood-style frames and 42″ x 62″ in our metal-style frames. This gives you a lot of room to work with. Consider framing large paintings, art, or murals for the space to add some character to your room without taking up a ton of room or adding a bunch of unnecessary things that will eventually go out of style.
3. Add A Pop Of Color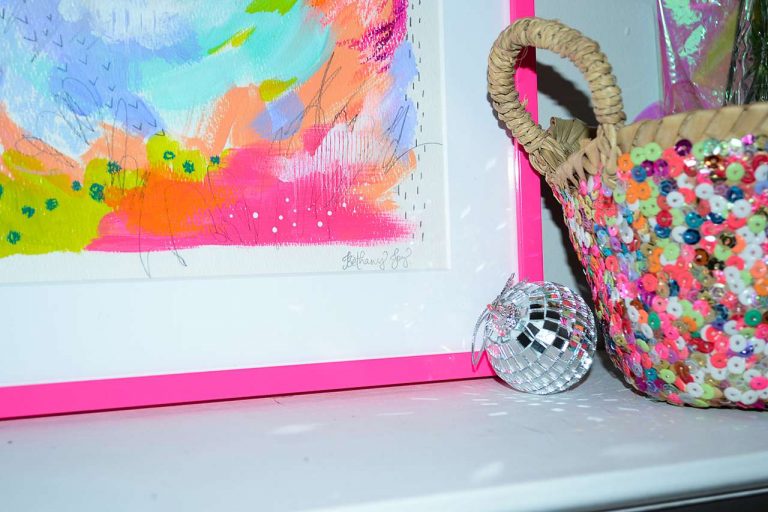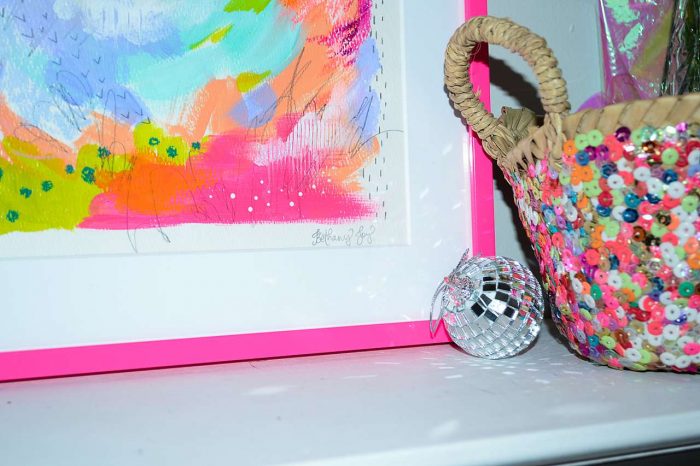 While many people like to have neutral colors around their homes, don't be afraid to add a pop of color somewhere in yours. Whether that be with our Ashford frame style in Hot Pink or adding some blue decorative pillows to the couch. A pop of color can be just what the room needs to liven it up a little. Plus, it's fun! What's wrong with that?
4. Your Main Pieces Should Be Timeless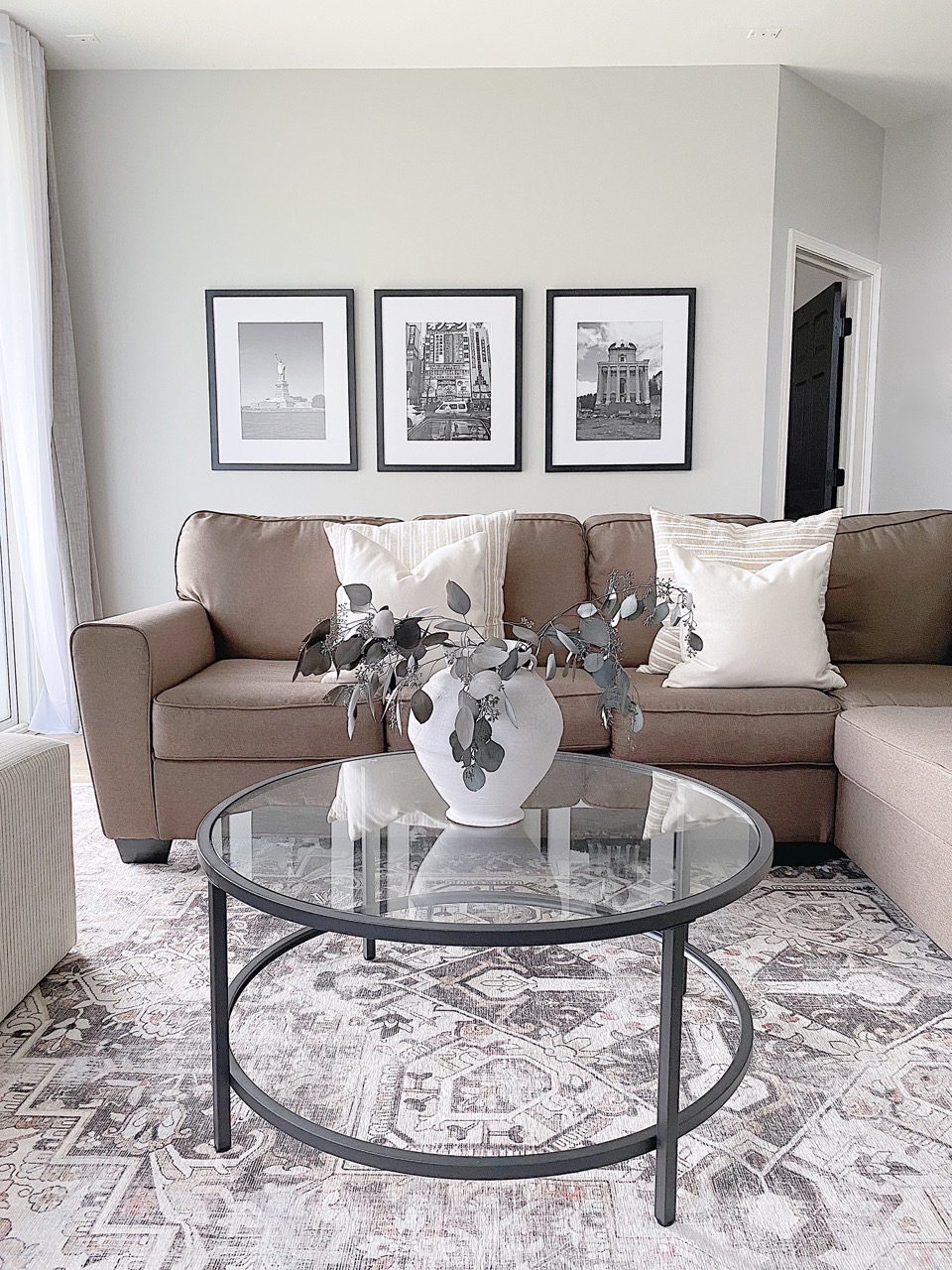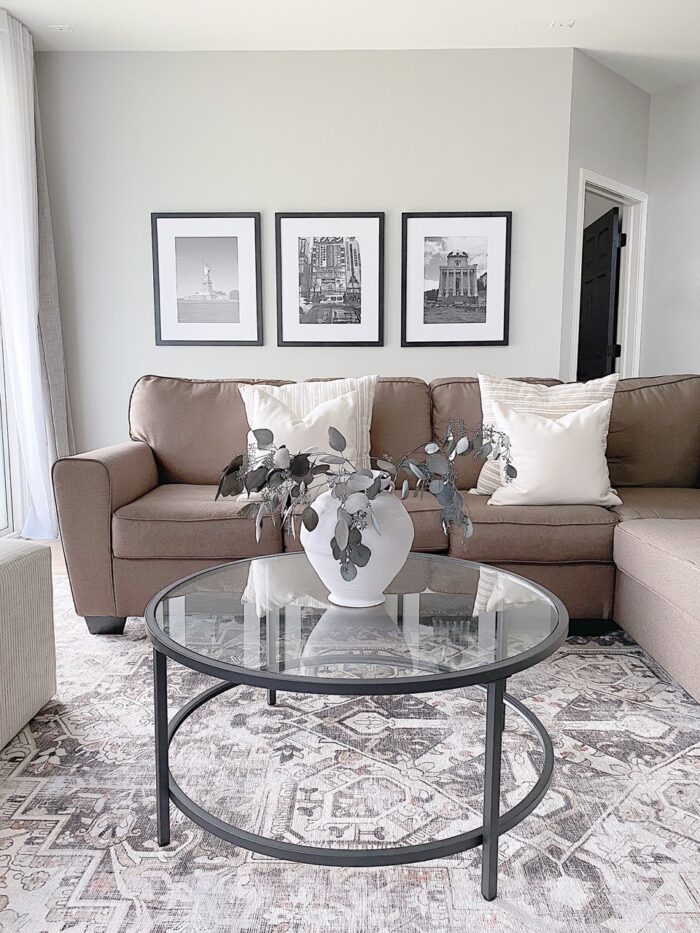 We've talked about timeless vs trendy decor before in our Learning Center and the importance of knowing which items in your home to make trendy and which to make timeless. Your timeless decor pieces should be your larger furniture items such as your sofa, dining room table, or bed frame. Then add your trendy decor in smaller items such as table decor, accent pillows, or a comforter. This will save you lots of time and money in the end!
5. Use Natural Light To Your Advantage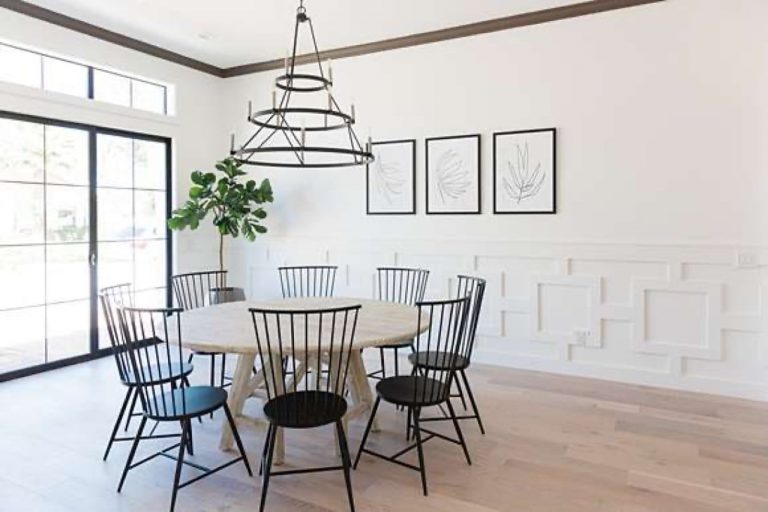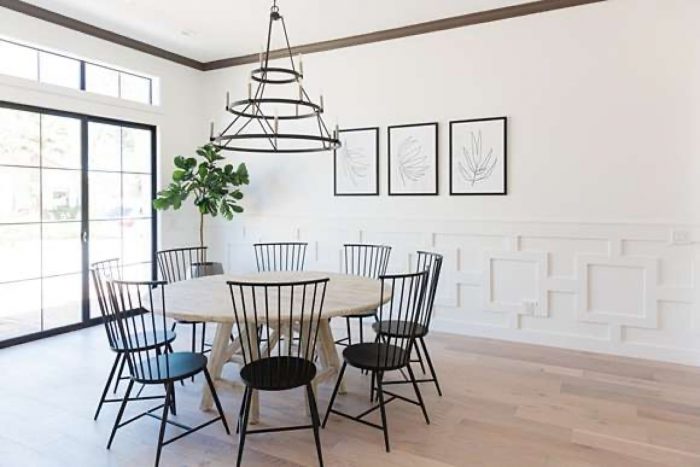 If you are fortunate enough to have large windows or doors in your kitchen area, use them to your advantage! If privacy is not an issue, skip the window treatments to allow natural light into your space. This will not only brighten up your space, but will also make the room feel a lot bigger.
If you don't have large windows or doors, that's okay too, just be sure to add lots of artificial light to your space, not only to open your room up more but so that you can see, it at all hours of the day. Table lamps, floor lamps, or large chandeliers are great options to bring in that light.
6. Embrace Faux Plants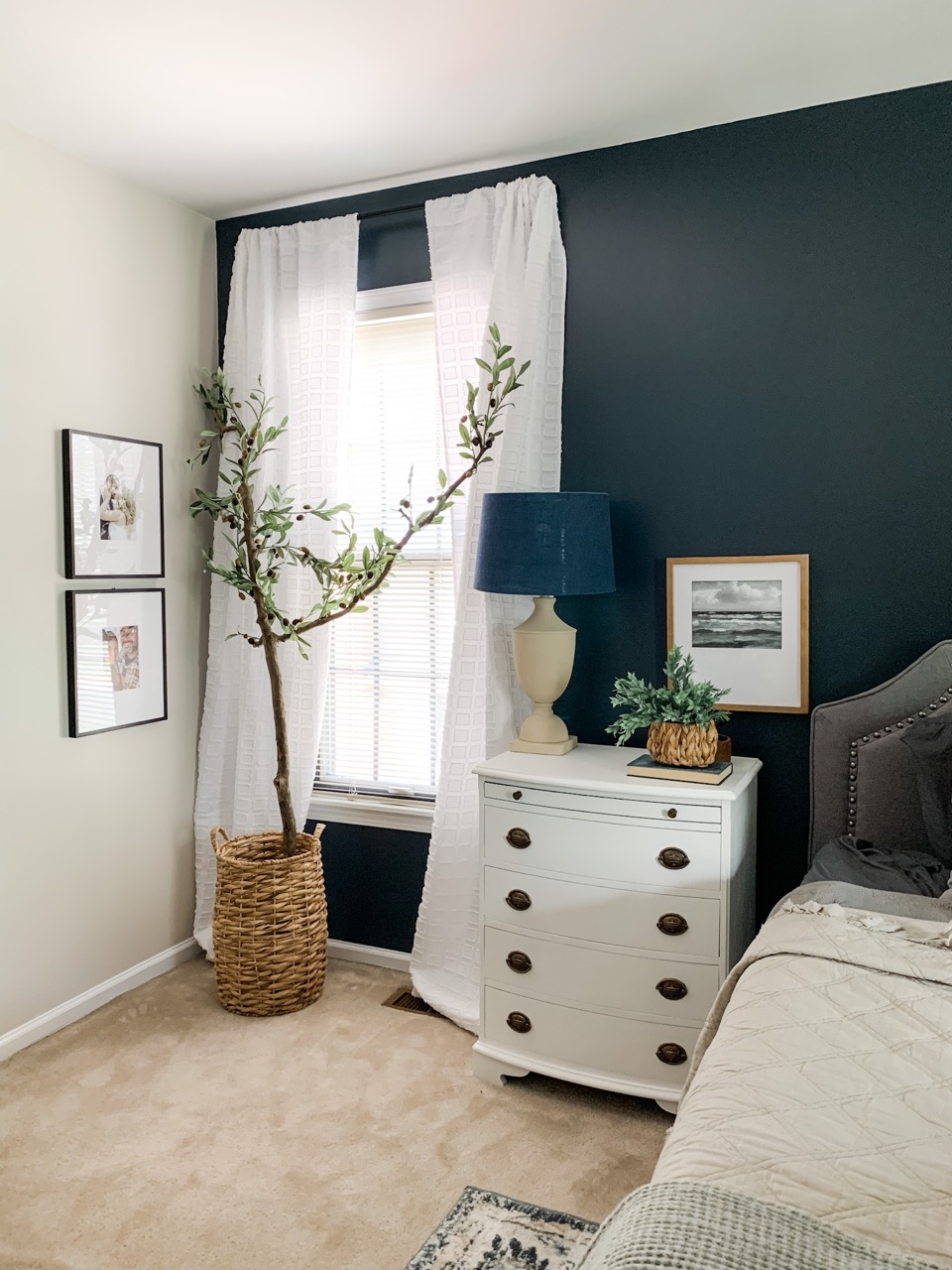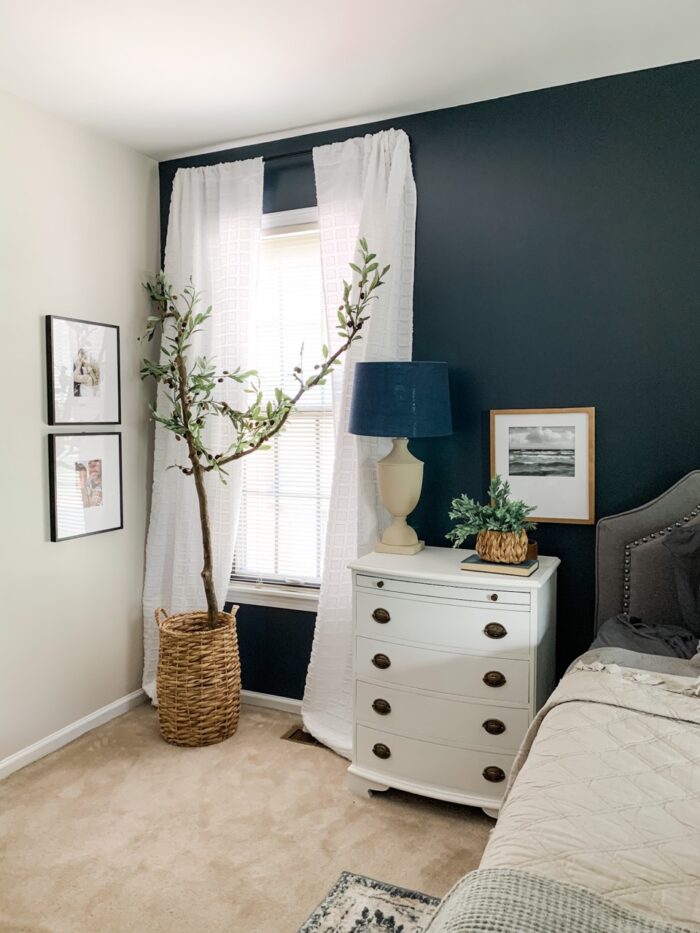 While real plants in your home can have many benefits, such as reducing pollutants and dust, keeping your room cool, and reducing carbon dioxide, we understand that there might be some concerns about how well you can keep them alive. You can still get trendy with faux plants as well. Check out these ways to incorporate plants into your home decor, whether they are real or faux.
We understand if you don't have the greenest thumb or just don't have the time to properly take care of a real plant. That's why faux plants were created, right? Don't let home decor blogs discourage you. Your faux plant can still create the perfect decor in any room!
7. It's Okay To Mix Patterns and Colors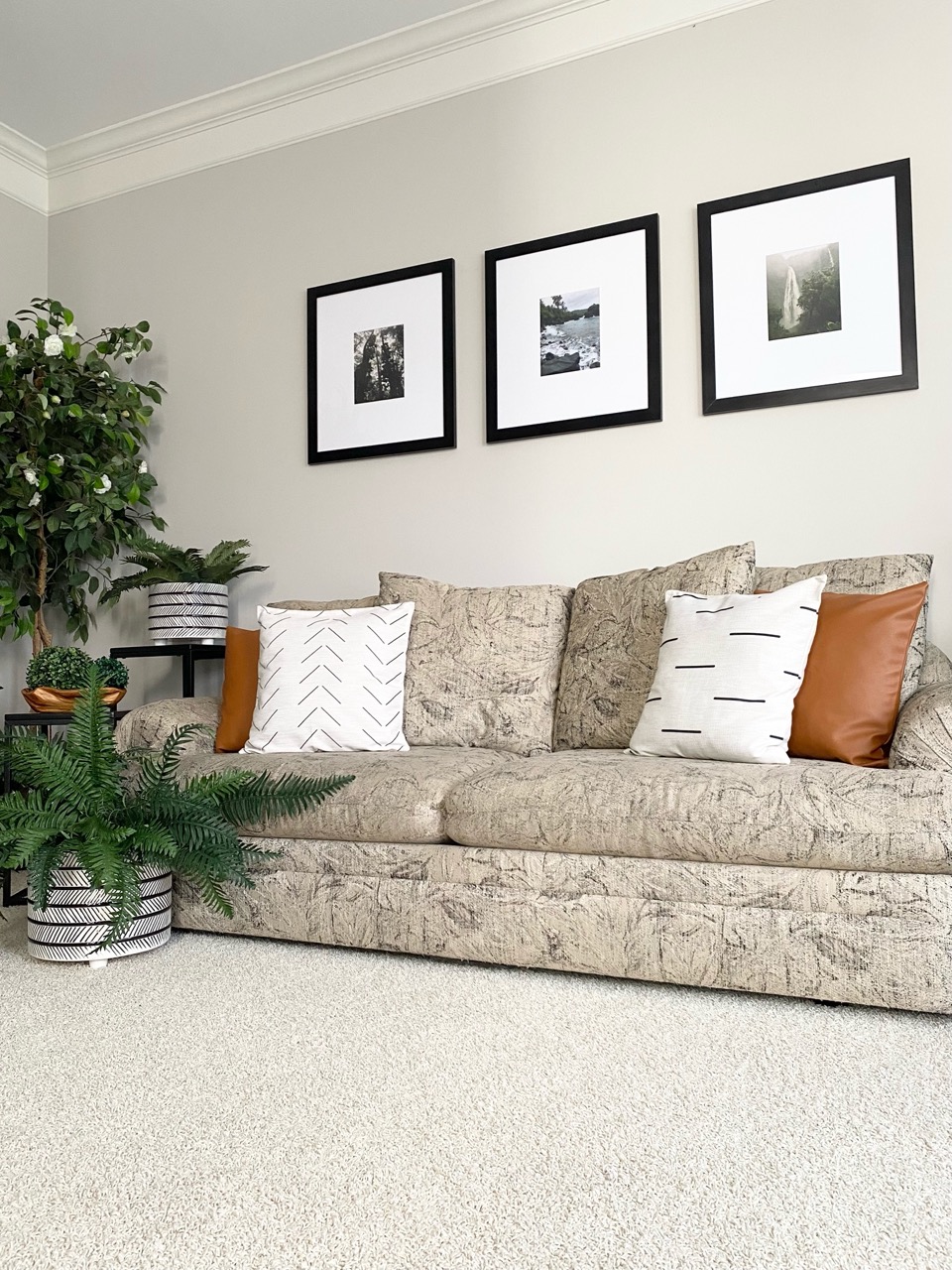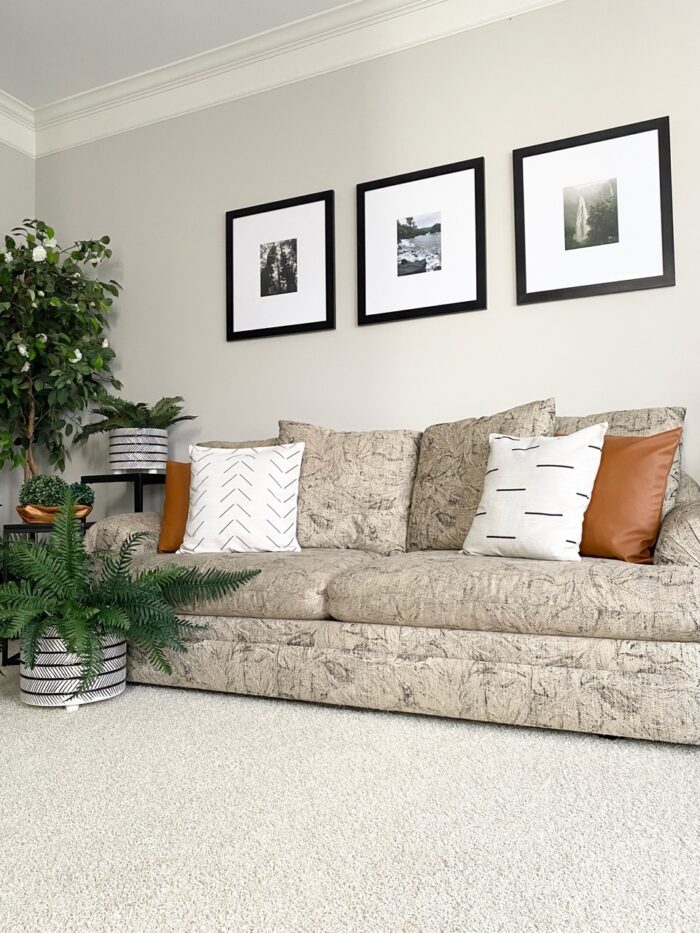 Who says all your decor has to match perfectly and be the same color, pattern, texture, or design? We say, switch it up! Mix and match your decor pieces to create a stunning display in any room. Sometimes, matching your decor perfectly can be a bit much. When it comes to mixing and matching pieces, be sure to pick one color, texture, or pattern to lead with and use as the basis of your decor. For the photo above, they chose black and white and incorporated that with the pillows, flower pots, and picture frames on the wall.
8. Don't Shy Away From Dark Colors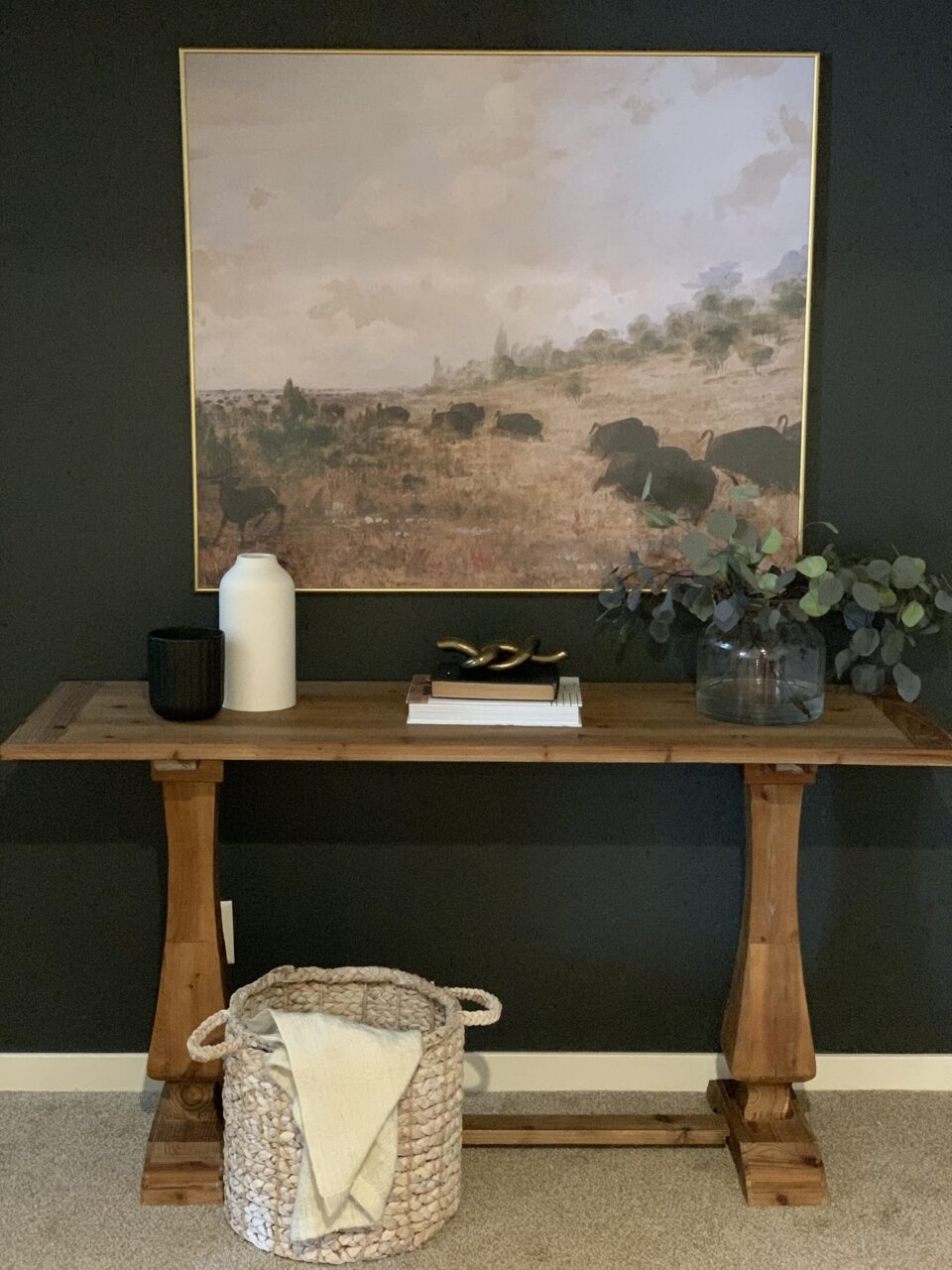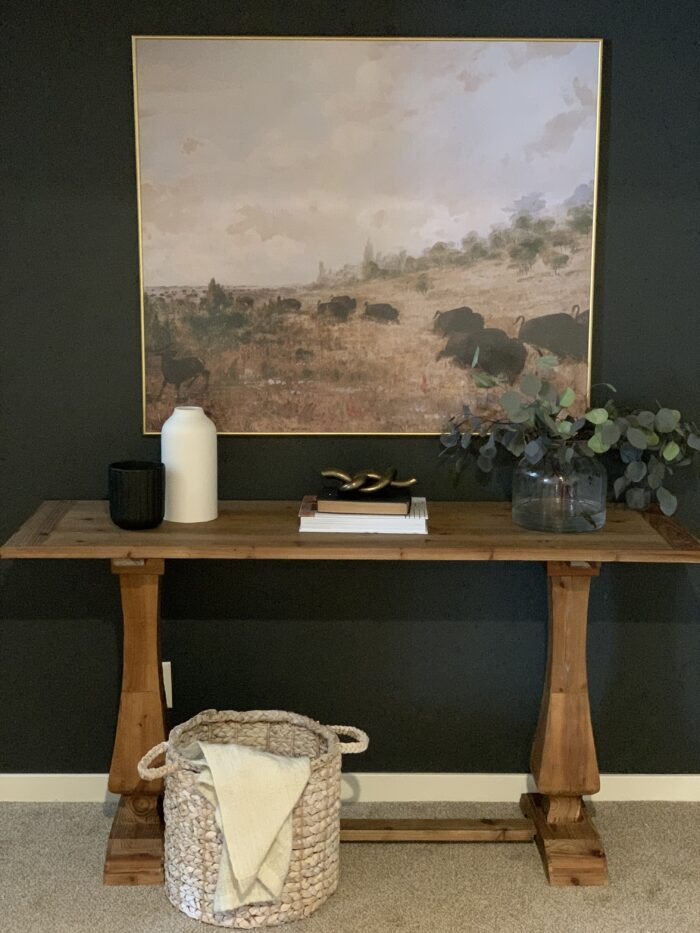 We get it, dark colors in your home can seem daunting. You run the risk of making your space feel too dark or dreary, but when done well, dark-colored walls are a great feature to incorporate into your home design style.
With dark walls, you're able to create a sleek and finished design, that highlights all of the other features in your space. Perfect for dramatic furniture and bold accessories, it certainly is worth trying out some dark wall decor in your home.
9. Not All Furniture Has To Match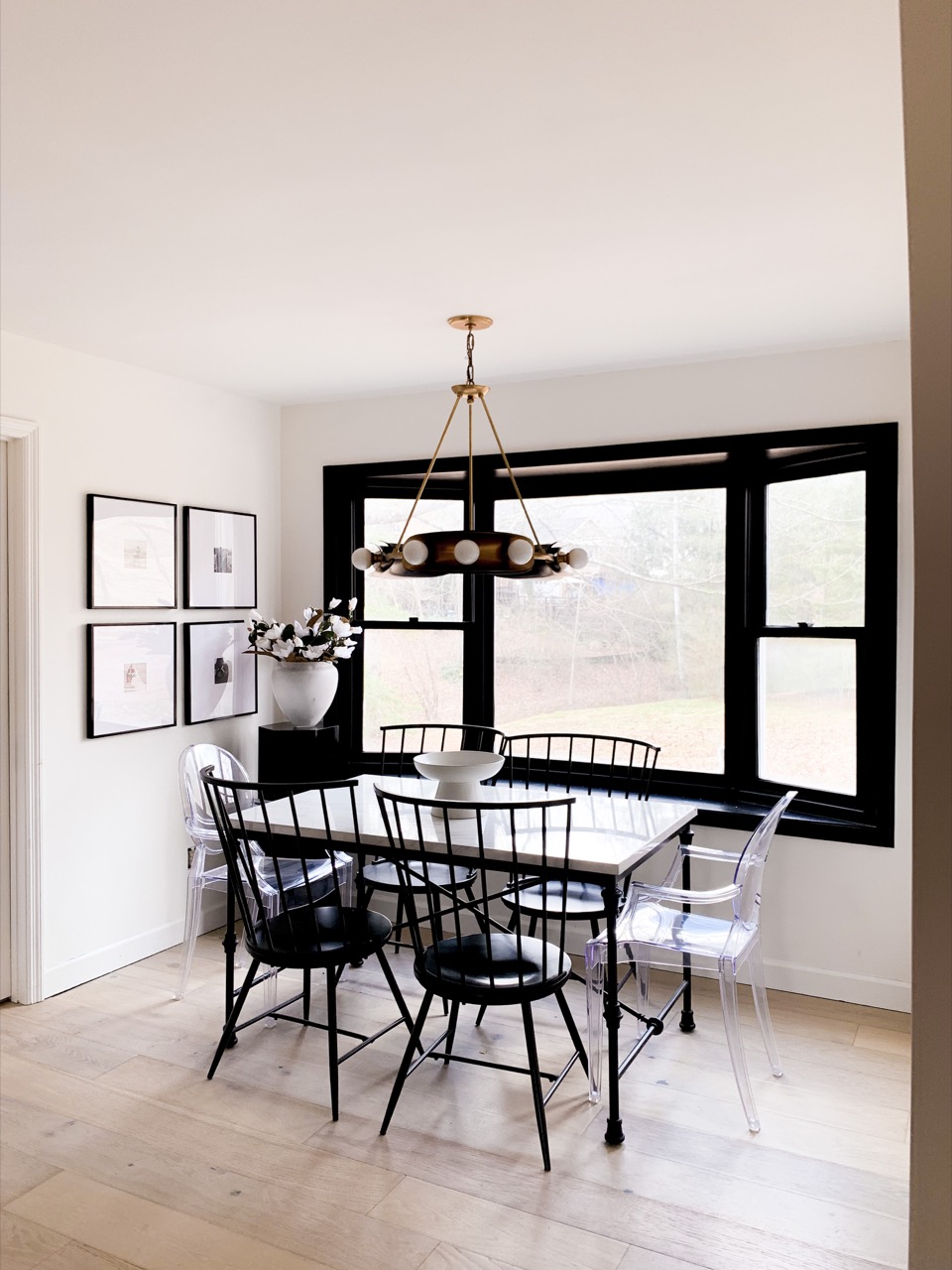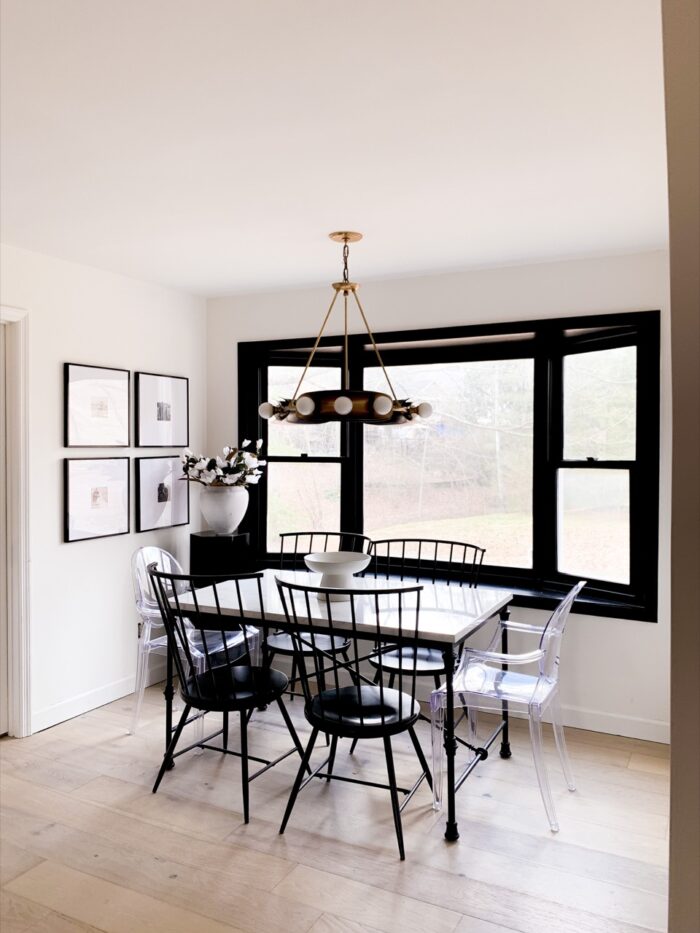 Like the above section, mixing and matching your decor is fun, especially in home decor. Most of the time when you scroll through home decor Instagrams, you will see matching chairs in the dining room, matching lounging chairs for your living room, or matching barstools. While it may be more common to have all of your furniture match each other, that doesn't mean they HAVE to match. Switch things up and have the head of the table chairs different than the rest, or have every other chair matching. Your coffee table can be a different style or color than your end tables, your bedside tables don't have to be exactly the same. Mixing up your decor can keep things light and more fun.
10. Your Home Doesn't Need To Be Perfect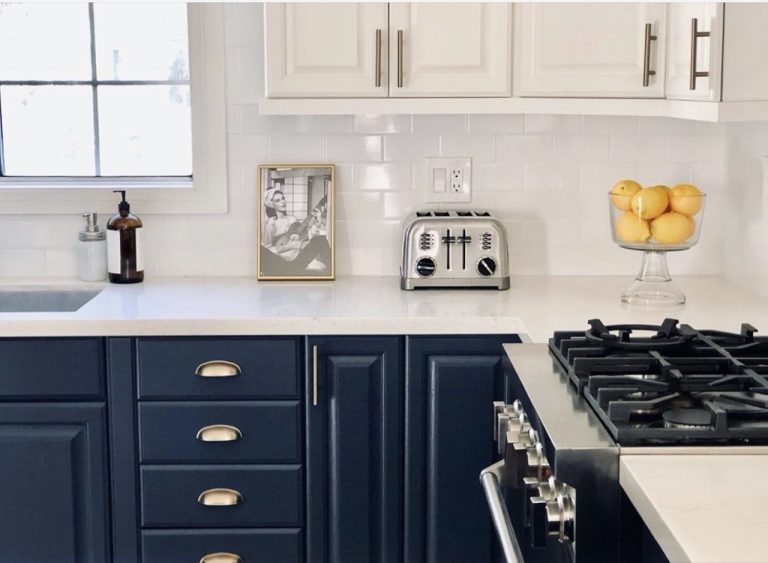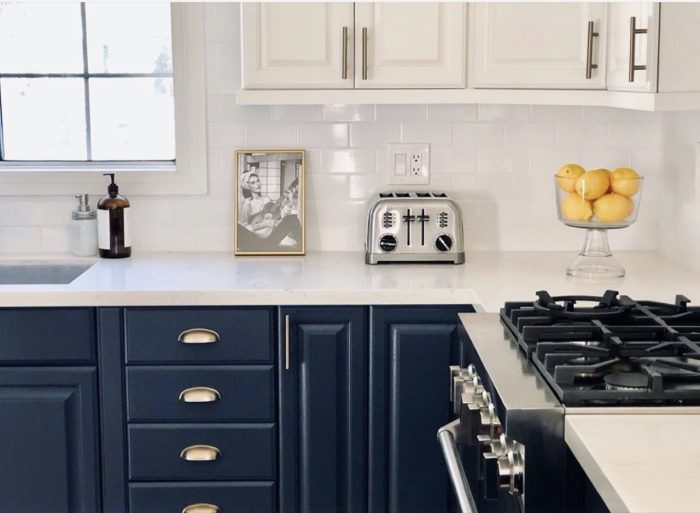 While of course, it's best to avoid clutter where you can, such as mail on your entryway table, grocery lists on your countertop, or any other random objects out in the open, that doesn't mean your house has to be perfect at all times. Often you see photos of people's houses and wonder "How do they keep their house so clean and free of clutter like that?" But just remember, it's only for the photos! Life can sometimes get in the way, and that's normal, so don't stress it if your home is perfect 100% of the time.
It's okay to show your everyday life on your countertops while still making it aesthetically pleasing. There's no need to hide your toaster or coffee machine if it's something you use every day. You could also place a large glass jar on the counter to hold lemons, apples, tomatoes, or other fruit. It is not only functional but makes a great display. Of course, you can lean a small frame against your backsplash or use our EaselMate to stand the frame up! These are simple things to show you are human, just like the rest of us, and having kitchen appliances is normal.
Final Thoughts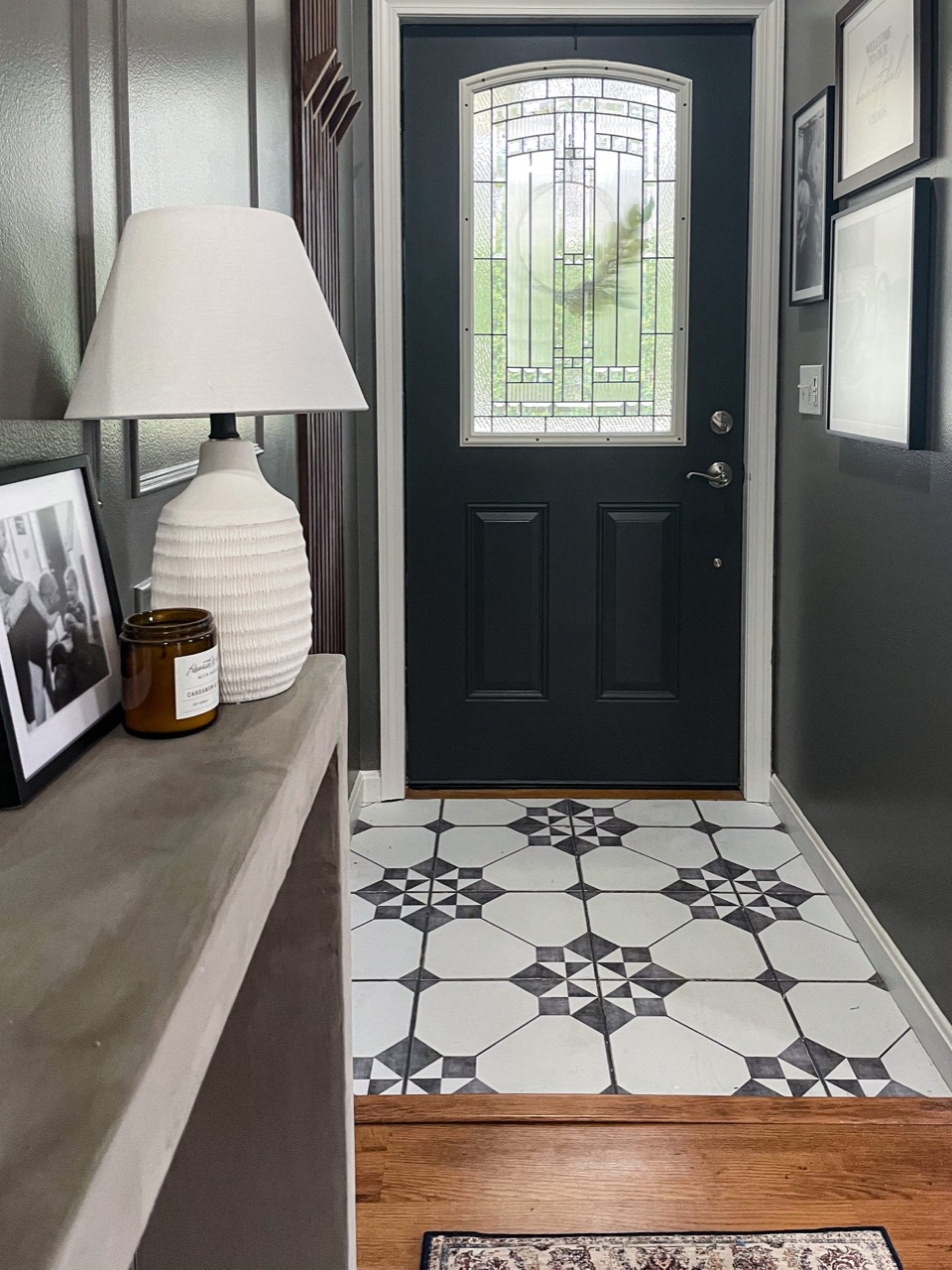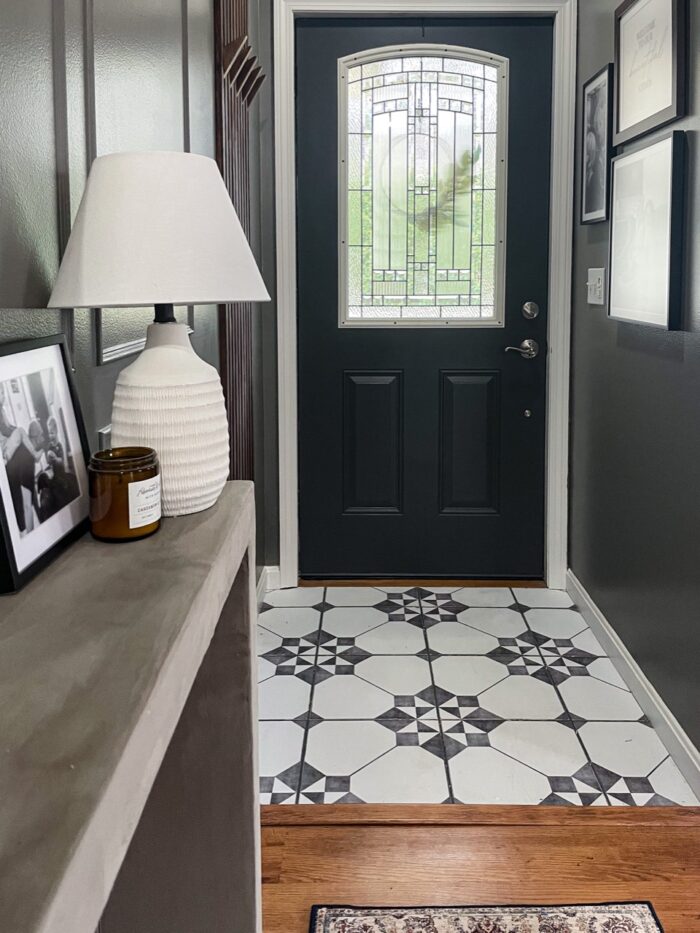 As we always say, when it comes to home decor, do whatever you think will look the best. It is your space after all, so it only matters if you like it!
Designing a home is a lot of work and may take a lot of time to get right. Remember, let your decor grow naturally instead of rushing the process. Don't just try to fill any voids with cheap decor or things that aren't actually your style. Instead, allow yourself to live in that space for some time until you figure out exactly what you want there.
We hope that you found these tips helpful and now you are ready to take on the task of decorating your home. Be sure to share your finished projects with us on social media so we can see what you came up with!
This post first appeared as Home Decor: Top 10 Things To Know on Frame It Easy - Learning Center for Custom Picture Framing.