Whether you're a sticker enthusiast with a giant sticker art collection or you're simply looking for a fun and creative project to decorate your space, stickers can be a cost-effective way to add a stylish touch to your walls! Plus, with creative framing techniques, you can elevate your stickers from mere adhesive decorations to captivating pieces of art!
Learn how to frame your favorite sticker art and get ideas to take your designs to the next level with awesome can't-miss tips and tricks!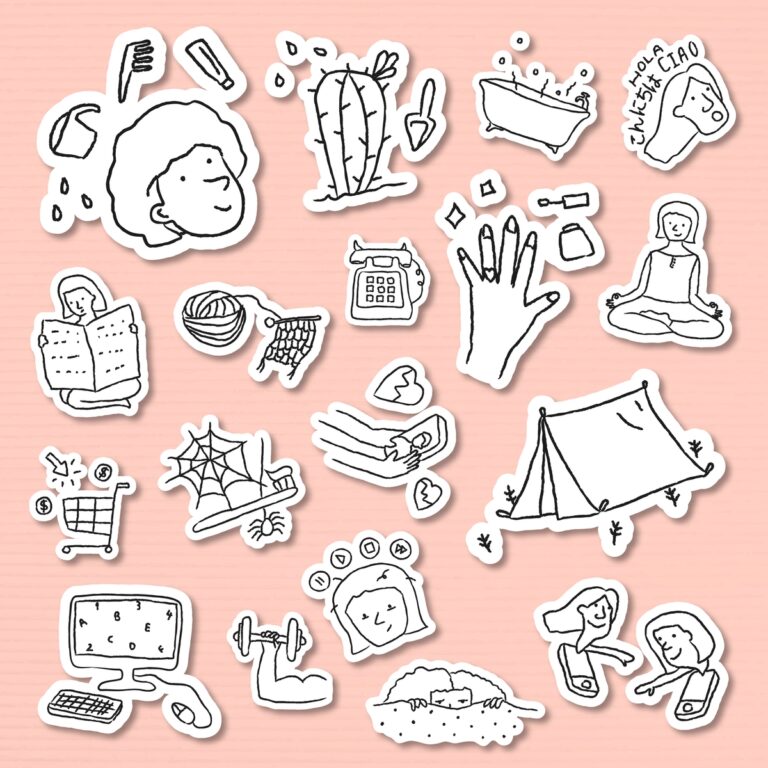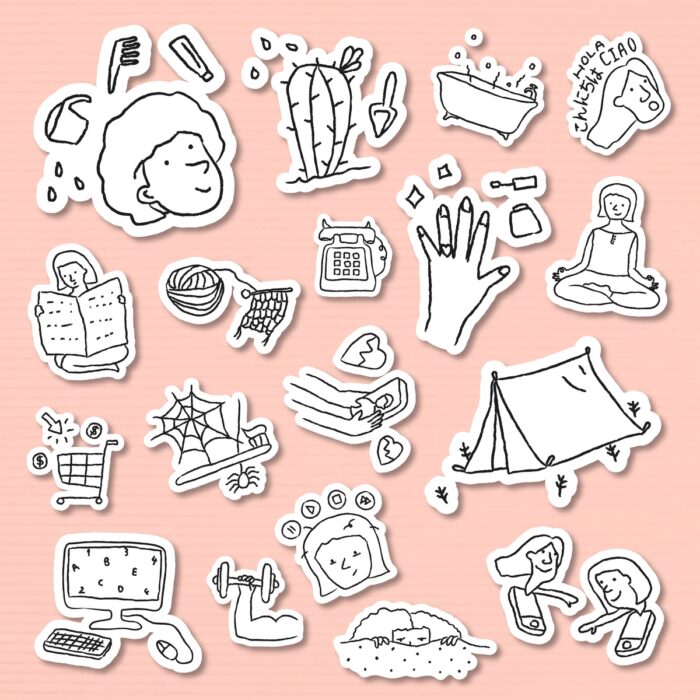 ---
🔎 Find A Background
The first step to crafting the perfect sticker design for your walls is to source a background. This background serves as your starting point on which you'll layer your stickers, so you'll want to choose carefully. If possible, get a few samples to see what looks best.
Before you commit, consider colors – you'll want a family of colors that interact harmoniously with your sticker artwork. If you're confused about identifying the best colors, check out this color wheel, which allows you to select a main color and then shows you awesome color combinations you can use to guide your decision.
After discovering the colors you'd like to work with, you'll need to source your background material! There are so many unique options you can use for your background. Keep in mind that if you don't have physical items, you can always print designs you like from images found online, too. Take a look at the list below to get inspiration for your design:
🏠Wallpaper – You can find so many interesting patterns, colors, and textures with wallpaper. Plus, it's widely available online and in-store.
🗞Newspaper or magazines – Layers of newspapers or magazines are inexpensive and look really cool with certain sticker artwork.
✂️DIY patterns – Grab some art paper and your watercolors; try making simple stripes or polka dots in a color that compliments your sticker.
🎨Old art prints – If you have old posters or art prints you're not using, you can repurpose them as your background.
🎁Wrapping paper – It's pretty cheap and most folks have some at home. Use a single type for a streamlined look, or collage a few together for something more whimsical.
💻Online prints – If you have a printer at home, you can find and print patterns or backgrounds sourced online. Check out our list of the best free downloadable art on the web.
📄Construction paper – Make colorful blocks out of construction paper, or cut out funky shapes in a complementary color as an accent. Get creative!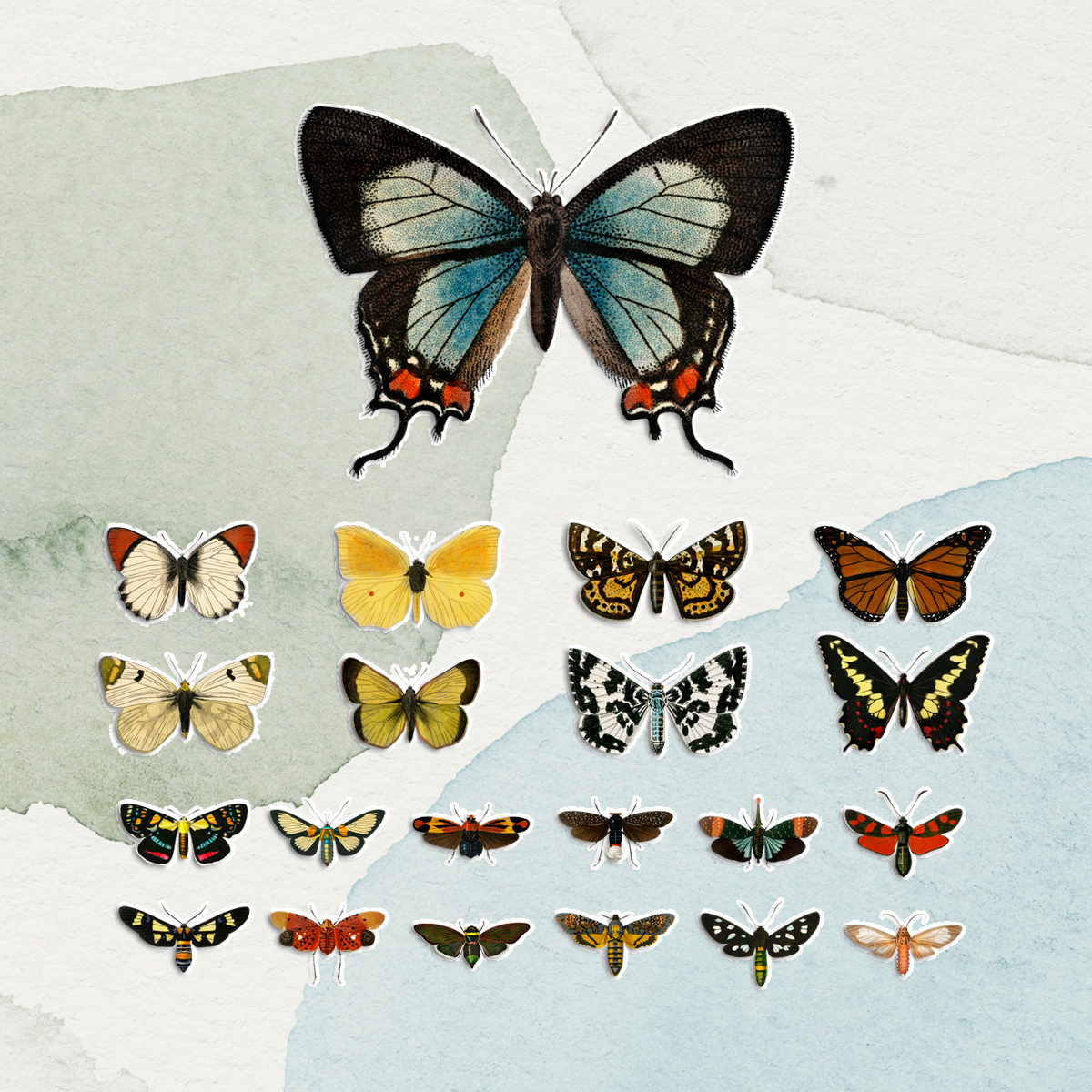 ---
📏 Determine The Ideal Size
Now that you have your background material and sticker collection ready to go, you'll need to determine the best size for your art. The size of your art mainly depends on how much background material you want to use, how many stickers you want to showcase, and the amount of available wall space. If you find you have way too many stickers and too much background material, consider making a series of pieces to display on a gallery wall.
Once you've determined the perfect size for your background, go ahead and verify the measurement again, then cut your material down to size. It may make sense to leave a small buffer of extra material just in case, too!
💡 With Frame It Easy, you don't have to worry about sizing. Our affordable frames are custom made-to-order so we can craft any size you need without breaking the budget, unlike other pricey custom framers.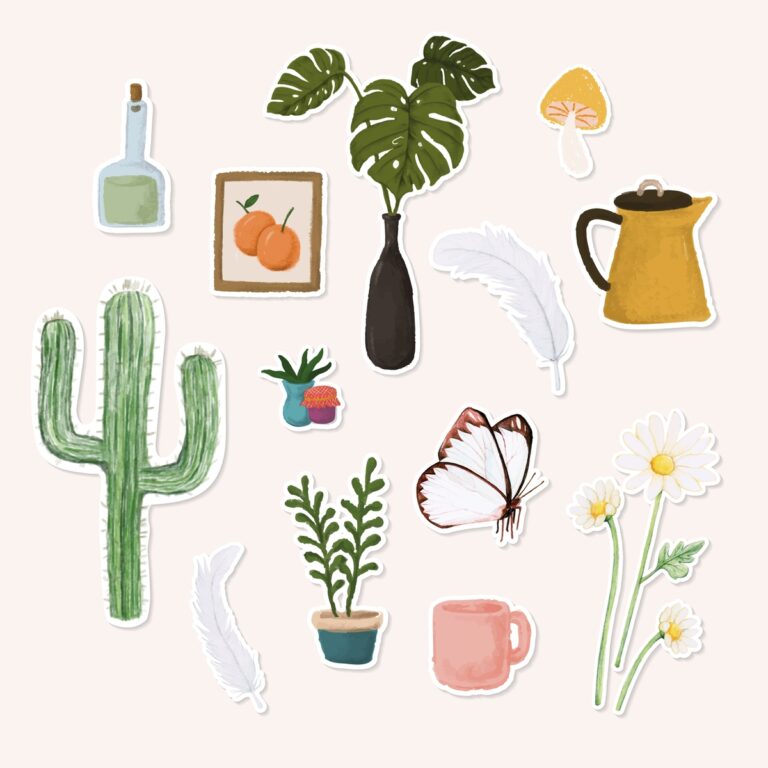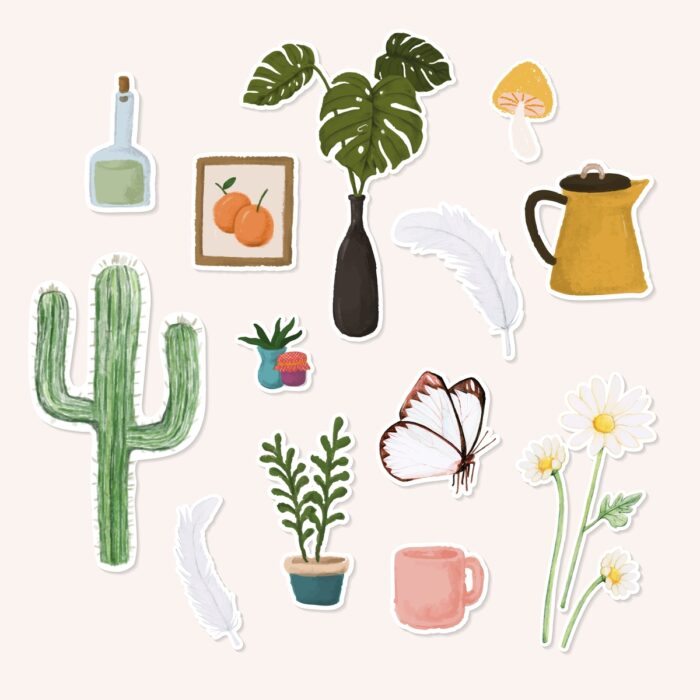 ---
✅ Place Your Stickers
With your background material sourced and appropriately sized, you can start planning where you'd like to place your sticker on your material. For larger stickers, you may only need one on your background to make a statement! For smaller stickers, grouping them together is totally fine, as long as the sticker art follows the same design language. And if you want to add a designer touch, use washi tape as a decorative border around your background material!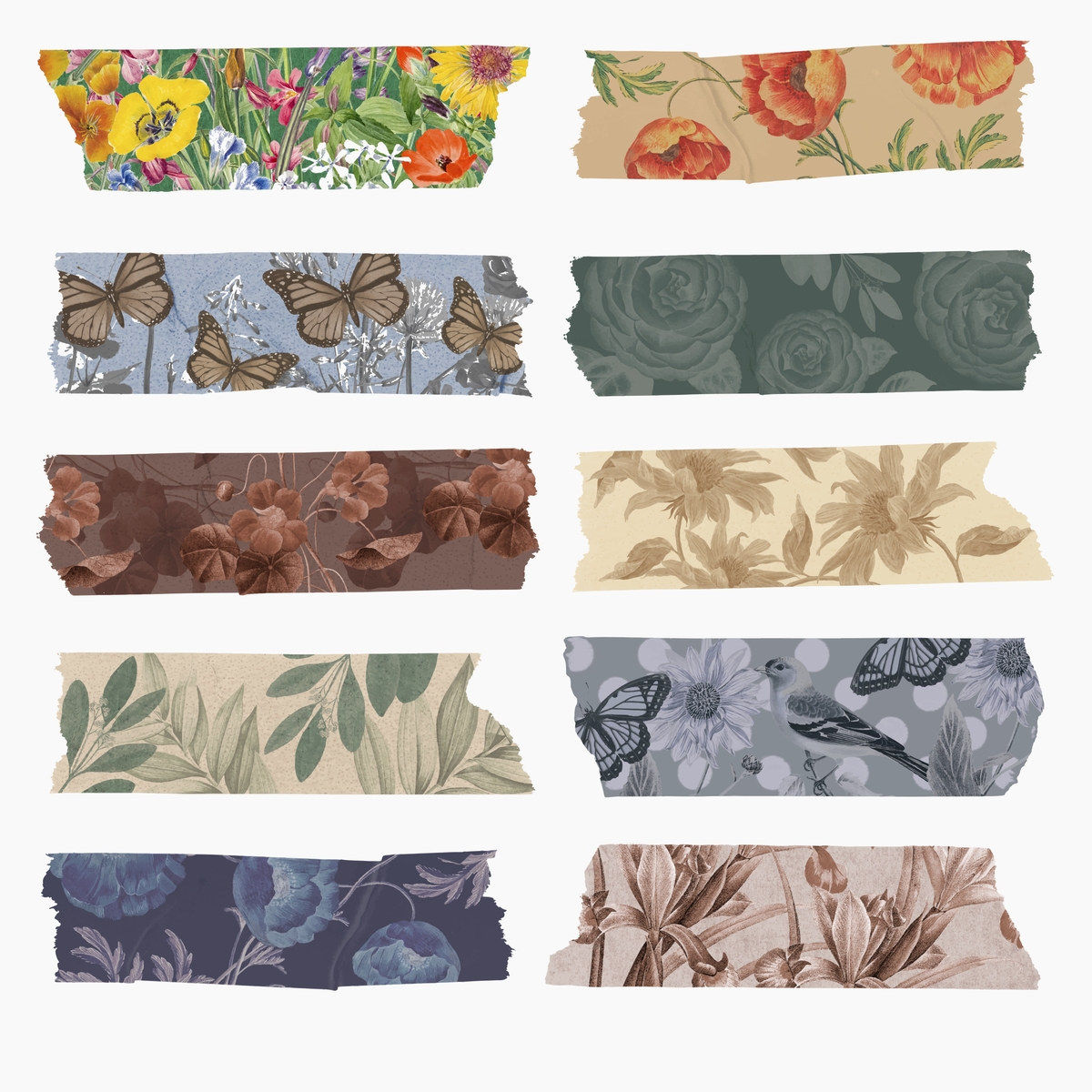 ---
🖼 Frame Your Stickers
Now for the fun part – finding the perfect frame! You've placed your sticker on your ideally sized background; adding a frame will help preserve your favorite sticker artwork for years to come from tearing, staining, and UV damage. Luckily, our USA-made frames are built to last (unlike options from big box chain stores) and come in a variety of fantastic finishes fit for any decor scheme! Whether you're looking for modern, thin frames or decorative, elegant ones, we have exactly what you need.
We recommend you also add a matboard to your frame. They help draw your eye to the artwork and give it a designer look. With tons of colors available, find a matboard that compliments the colors in your sticker artwork! Plus, it's really easy to preview all the frame and matboard combinations to see which feels best over at our interactive frame designer – so experiment away and find an ideal combination for your space!
Once you've designed the perfect frame in our frame designer, enter your artwork dimensions, then choose your paper options (either photo paper or art paper are available) and your cover options (we offer both a standard acrylic cover and a non-glare cover). We'll send a custom frame directly to your doorstep – just add your art, find the perfect wall, hammer in a nail, and hang your fabulous new art! And if you're not into hanging your art, that's no problem – check out our EaselMate accessory!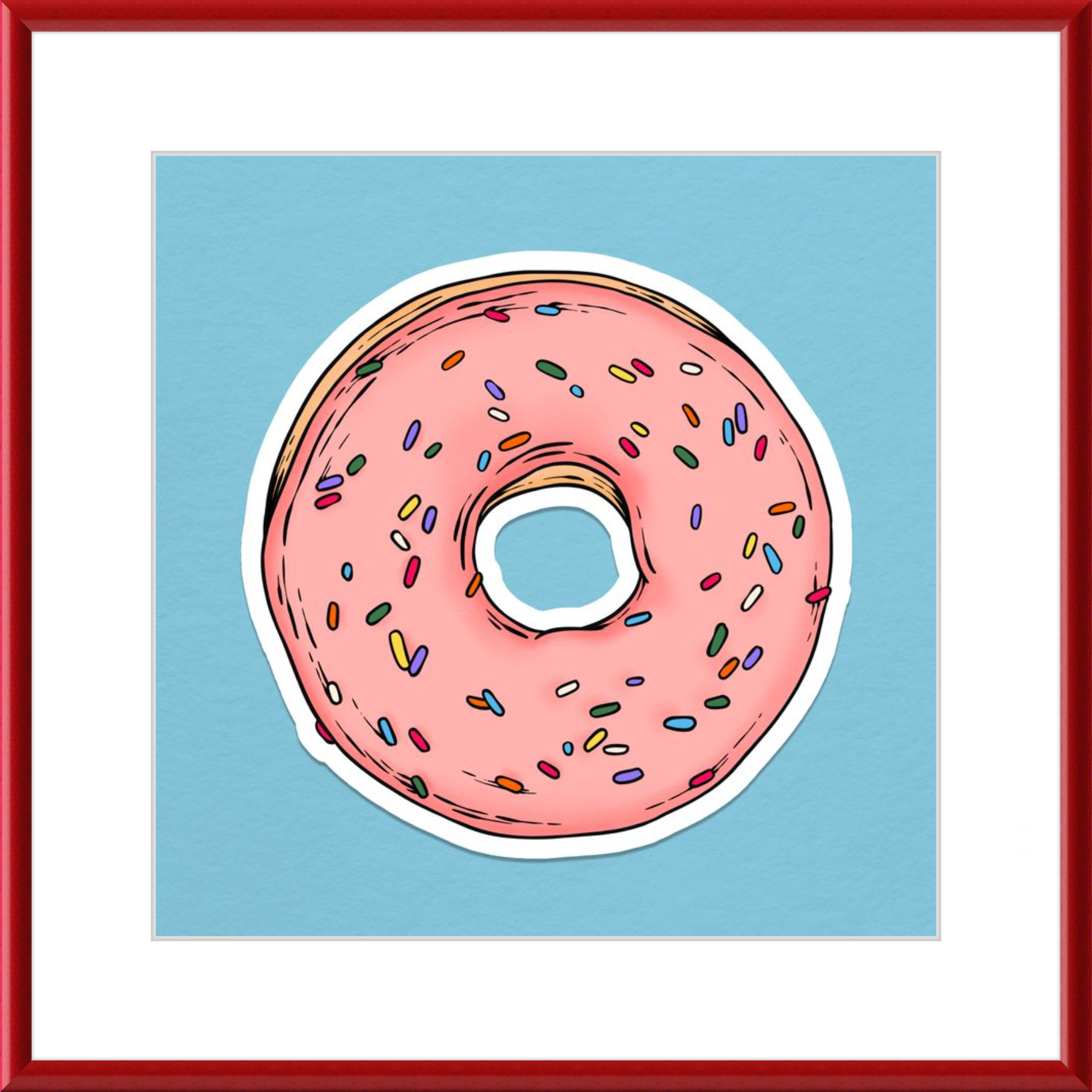 ---
🎬 Final Thoughts On Sticker Art
Stop losing stickers and start framing them! Begin by finding a unique background material, whether it be wrapping paper or newspaper, and carefully placing your stickers strategically, then follow it up with an awesome frame and matboard, and you've got personalized sticker artwork you can enjoy for years to come! We hope this has given you the inspiration you need to get started on your own art piece!
Are you looking for even more DIY crafting ideas? Don't miss the video below to learn all about creative DIY matting for your frames 👇
---
Sign up for our weekly newsletter and receive
tips, inspiration, and discounts on our custom frames!
This post first appeared as Framing Sticker Art: Creative Ways to Showcase Your Favorite Stickers on Frame It Easy - Learning Center for Custom Picture Framing.