We've already talked about gold picture frames, but let's talk about that color's partner-in-crime: silver. It's another one of those hues that makes you think of something expensive and sleek. Silver is just one of those colors that goes well with everything, will enhance any color it accompanies, and, luckily, is available on our site in tons of different styles of silver picture frames.
So if you're in the market for a silver frame, which style would be best for you? Let's have a look and break down the options, so you can get that perfect silver look on your walls as soon as possible! Again, remember what we always say: There are no real rules to this stuff. Go with what you want to do! We're just here to give some hopefully helpful tips and get your creative ideas flowing.
First, though, we have two different types of silver, in terms of color, that is. Let's get into that first…
Gloss vs. Satin Frames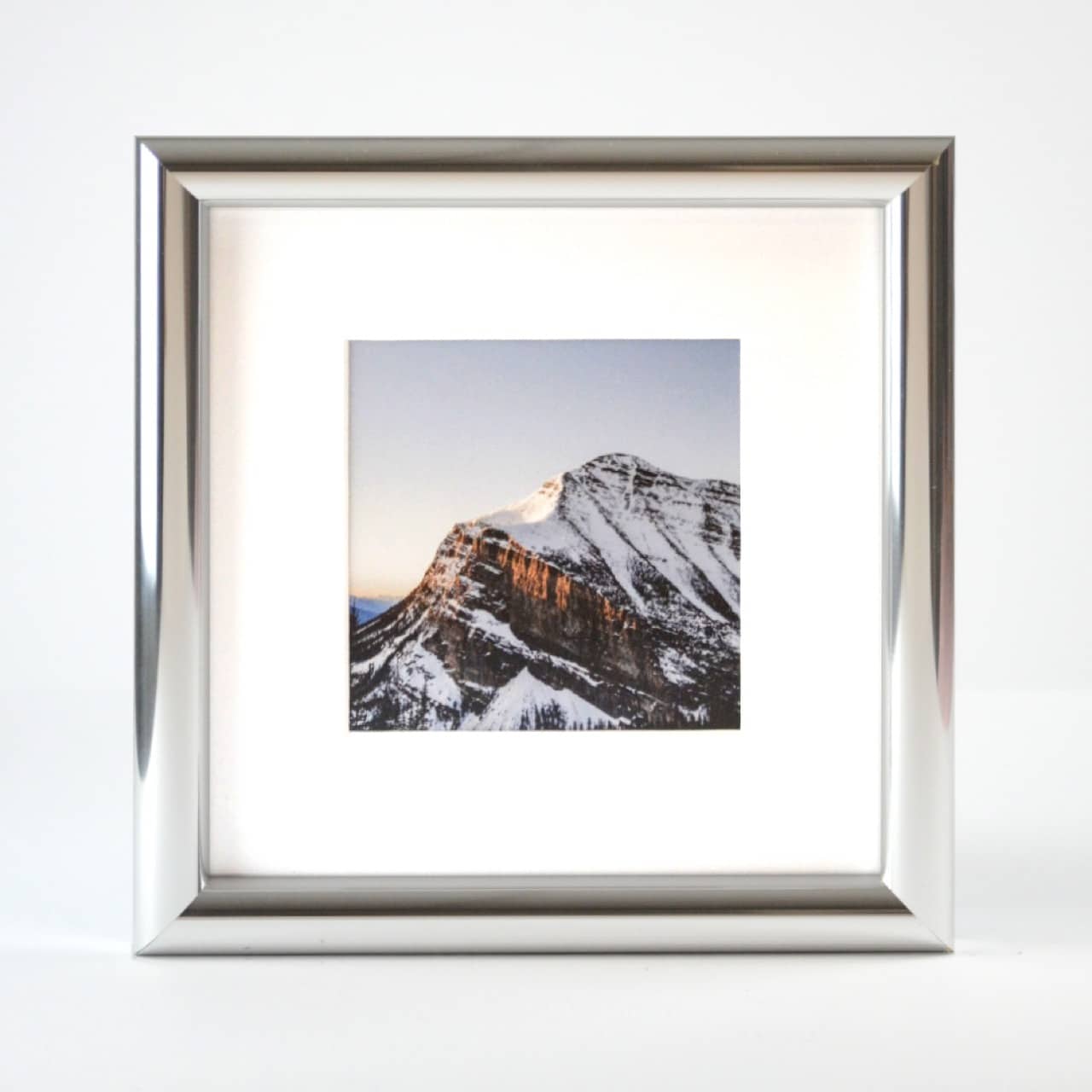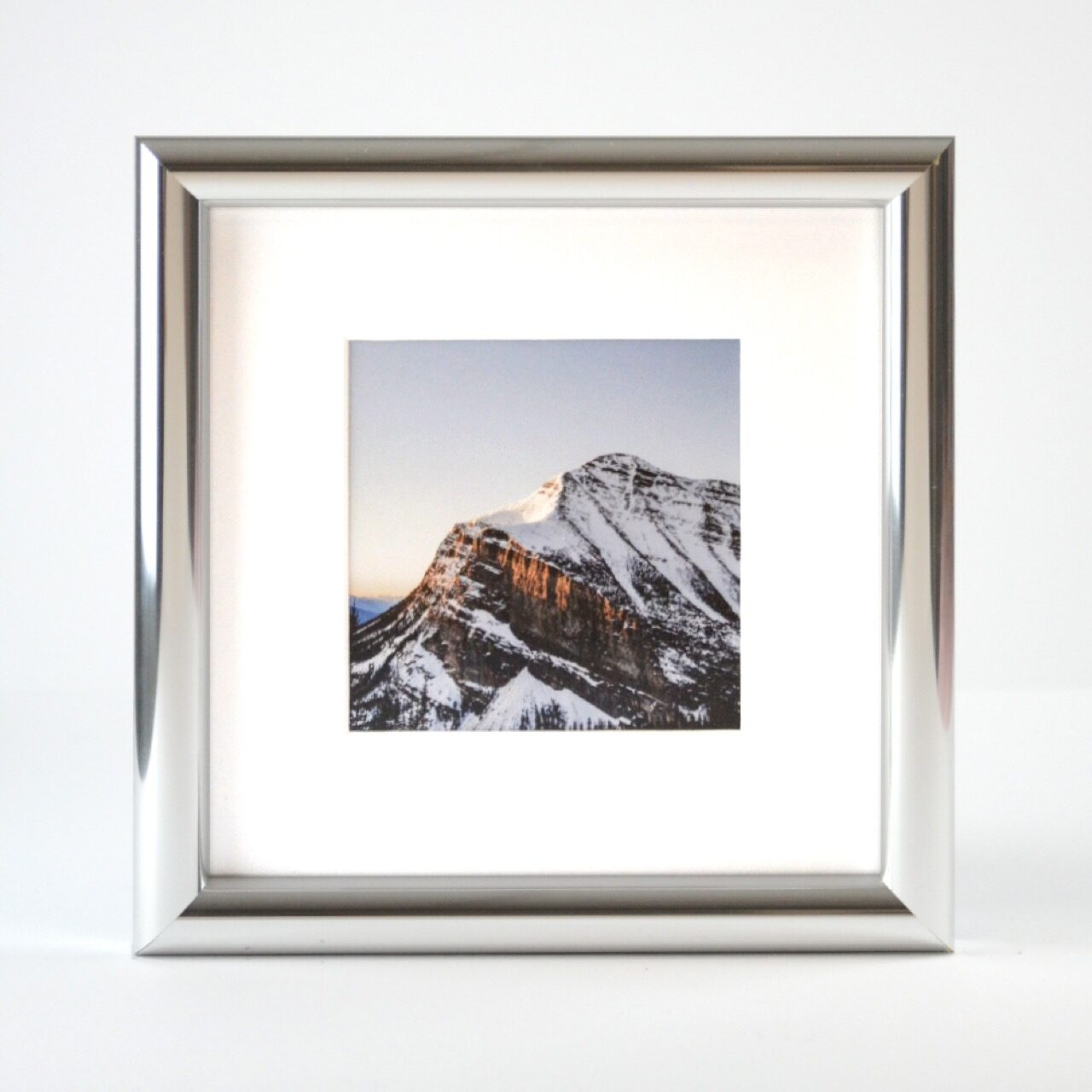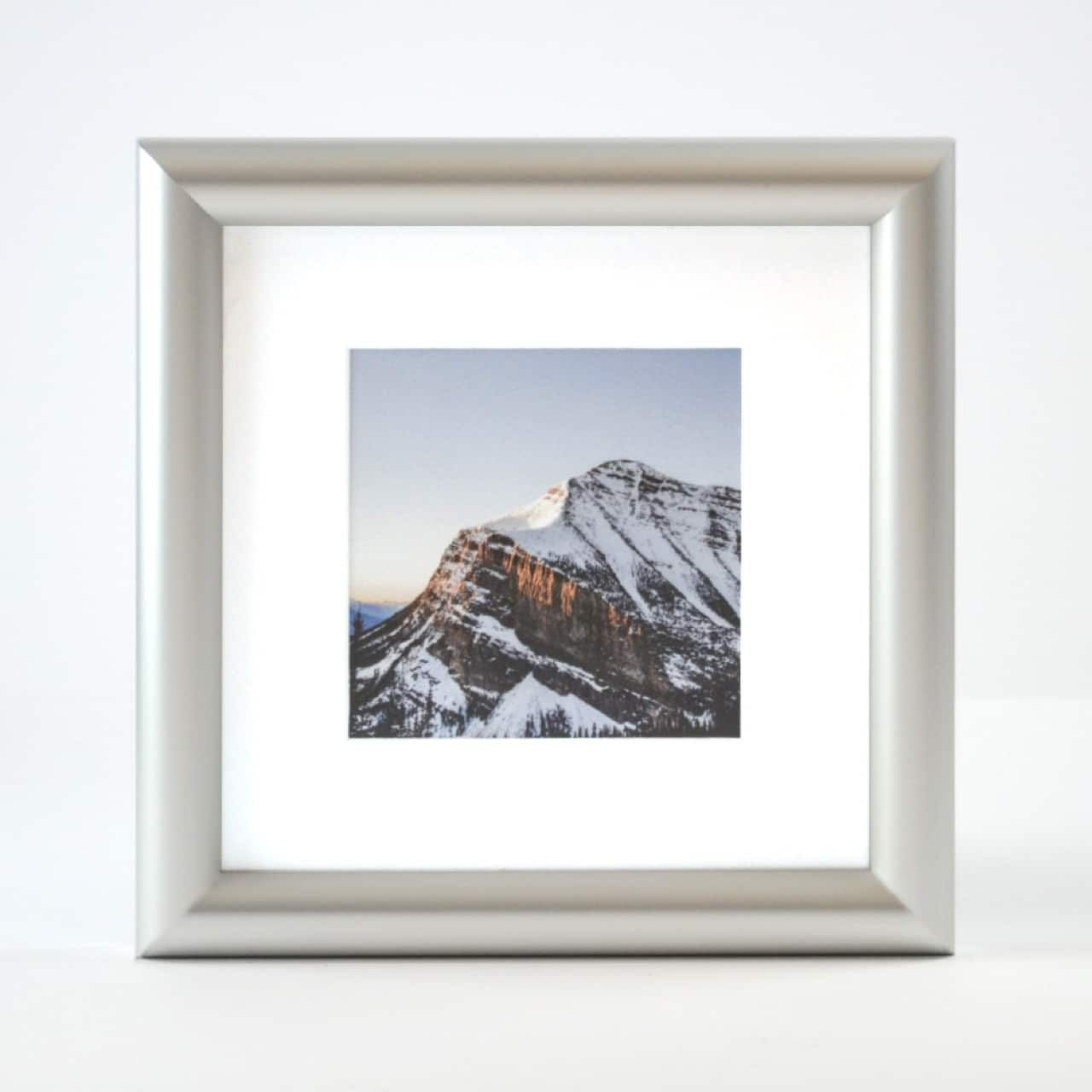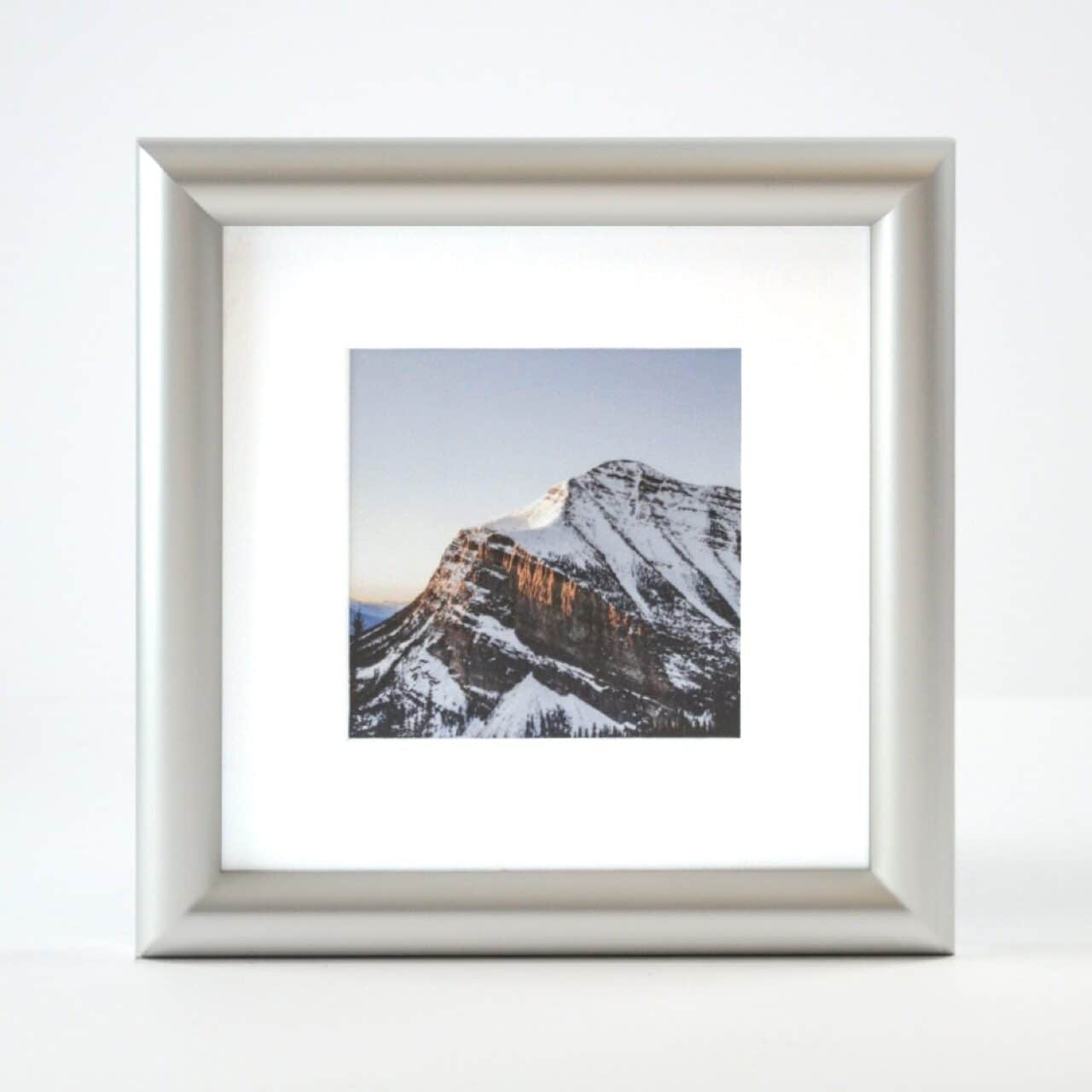 If you've read up about any of our other metallic colors — gold and black, that is — you'll know that they come in two different variations: gloss and satin. While the verbiage might be self-explanatory to some, we figured we'd go over the differences in how they look — just so you have a better idea of what you're getting.
Gloss silver is the shinier variation. If you're looking for a chrome look, it's not quite that glossy, but it is a good in-between; if you're looking for a color that's shinier than our satin, but isn't quite a chrome, the gloss silver would be a good pick for you. Have a picture of a car you want to frame or something that you want to make look like it's from the 80s? A time when everything just needed to feel gaudy and over the top? The gloss silver might be the frame color for you.
Then you have the satin silver. Like all of the other satin varieties, this is for someone looking for the contemporary look — that muted vibe that goes well with prints or other art.
Let's get into our different styles that come in silver, now…
Our Granby Silver Frames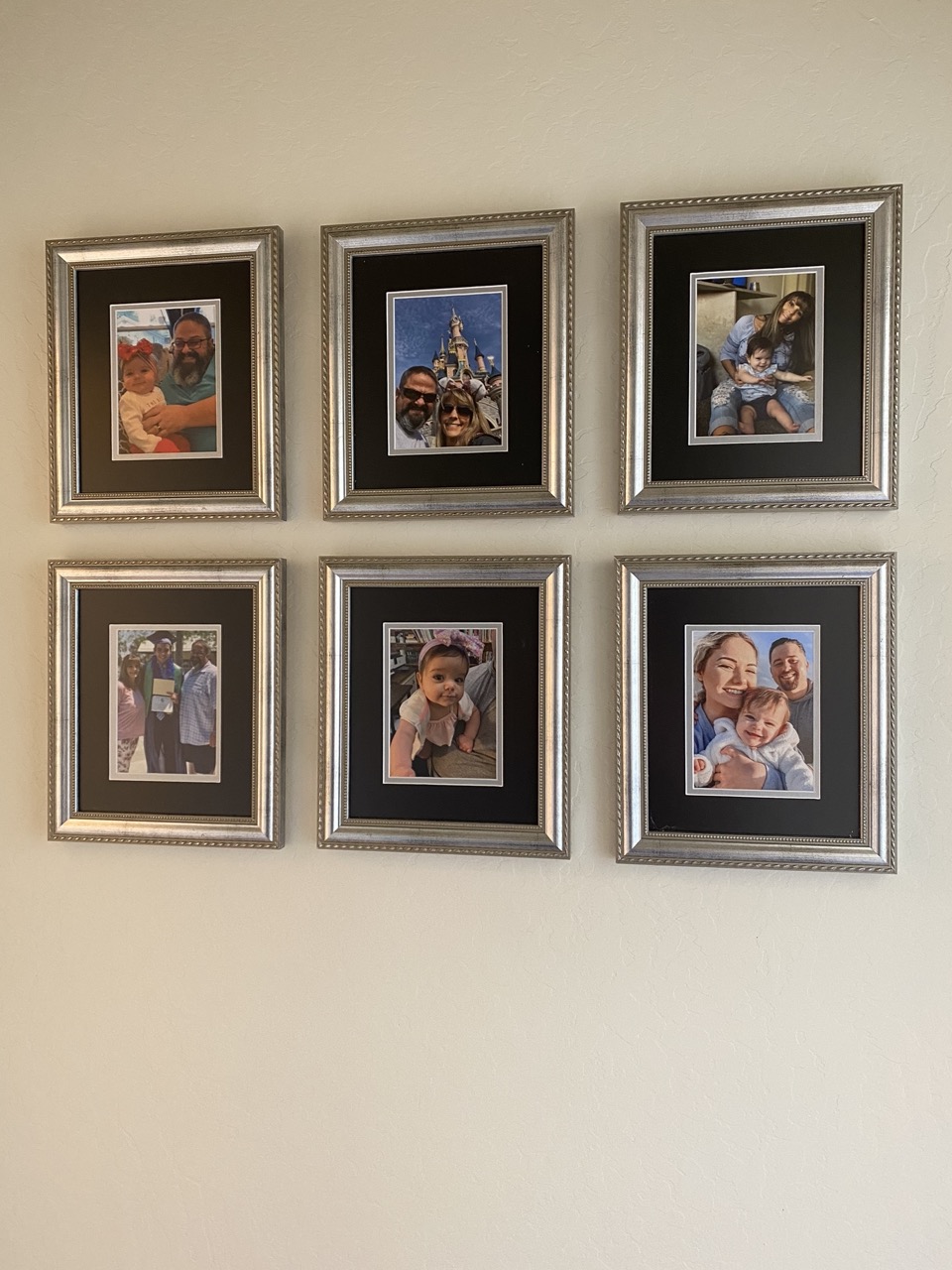 Of all our styles that come in silver, this one is definitely the outlier — a gilded frame that achieves its color with foil covering it. This is definitely for someone who wants the frame to do just as much work for the display as the art itself. Have something that looks more old-fashioned, but you don't think gold is the right color for it? Our Granby frame style in silver might be your go-to then.
This would be great for prints of old paintings, or even a photo of your grandparents from back in the day, or even just displaying some of your favorite family photos!
Ashford and Hanover Frames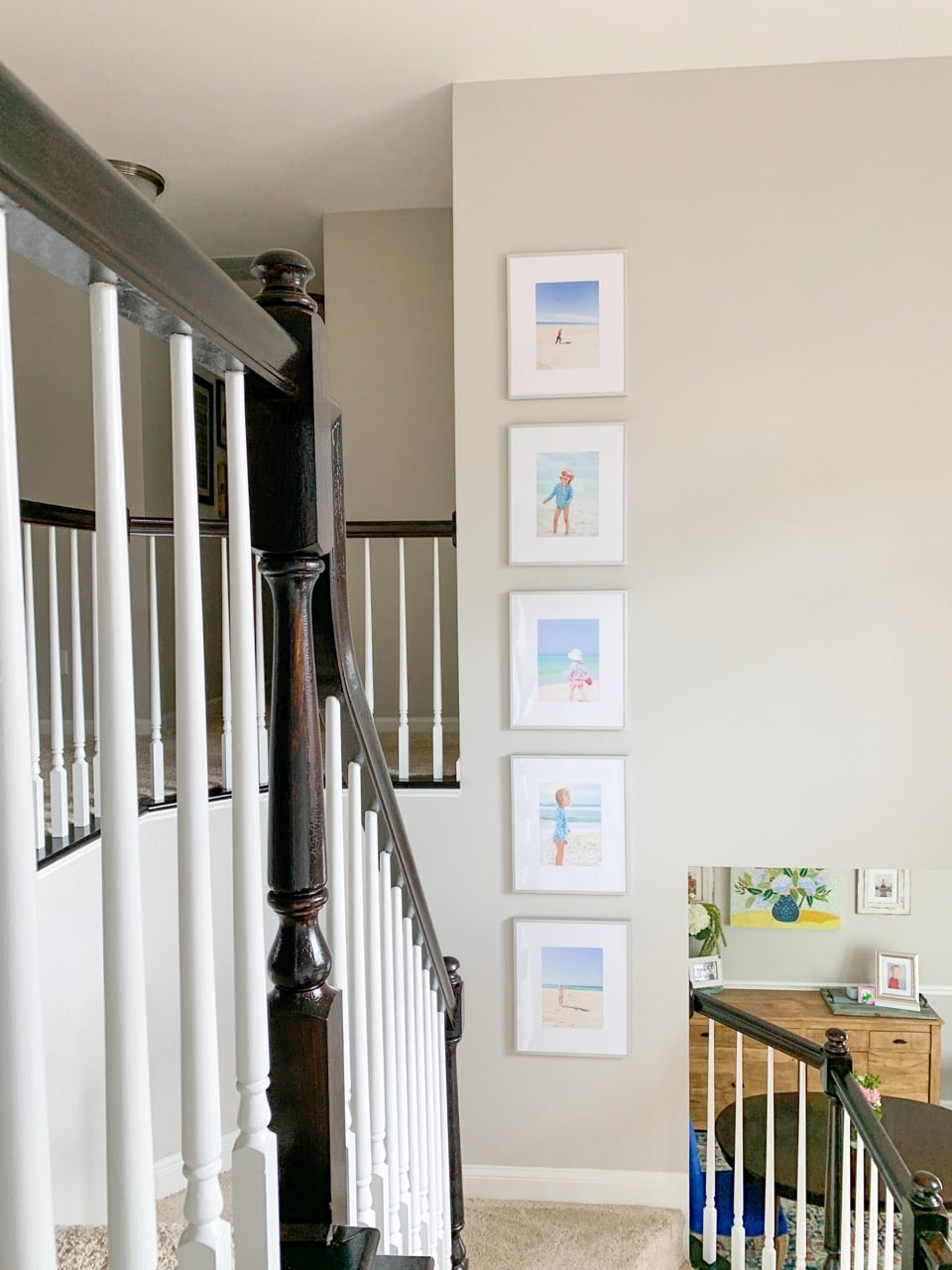 Here are the two most popular metal frame styles — great for just about anything! They're only 3/8″ in width when looking at them from straight ahead. This means they don't really take up much of the viewer's attention when looking at them. This allows for the art itself to shine through the brightest.
What's the difference between our Ashford frame and Hanover frame styles, though? They are similar, but of course are different and unique in their own way. Ashford has a flat profile face while Hanover is rounded. For a more in-depth look at the difference between these two styles — check out our frame styles page.
So while they're similar, there is a key distinction that could impact your display. Again, there's no right or wrong choice here — just whatever you feel would be most appropriate for your walls.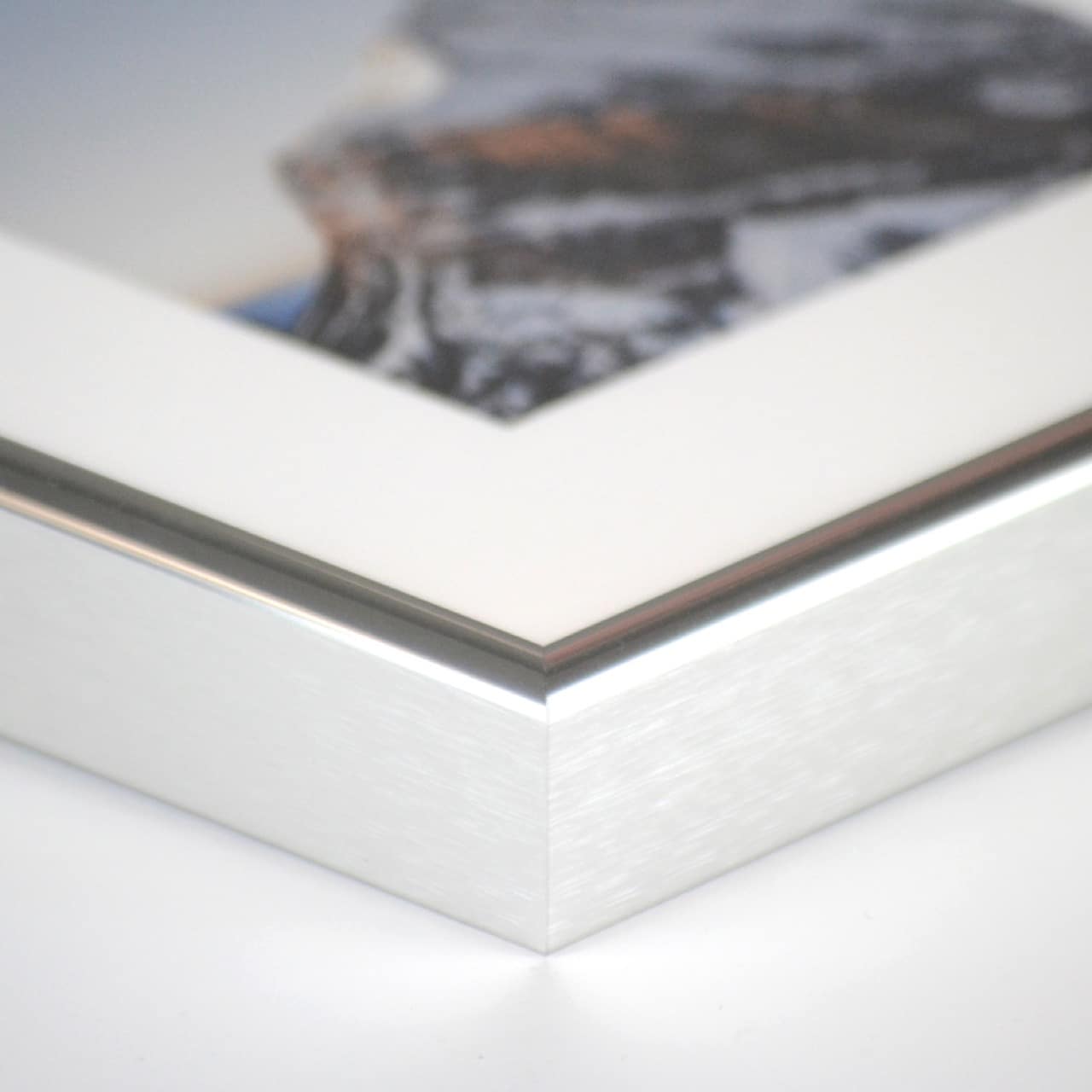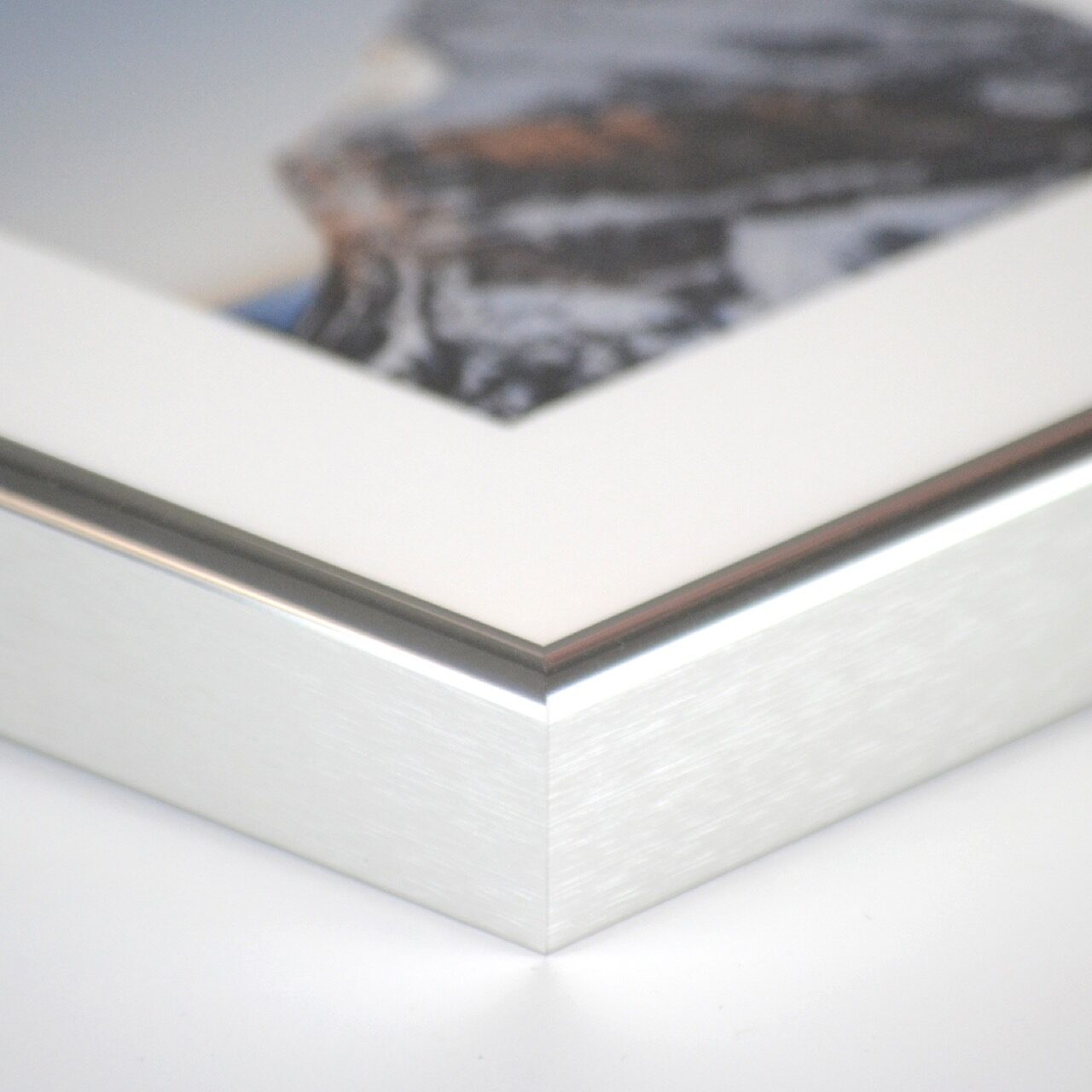 Hammond Frames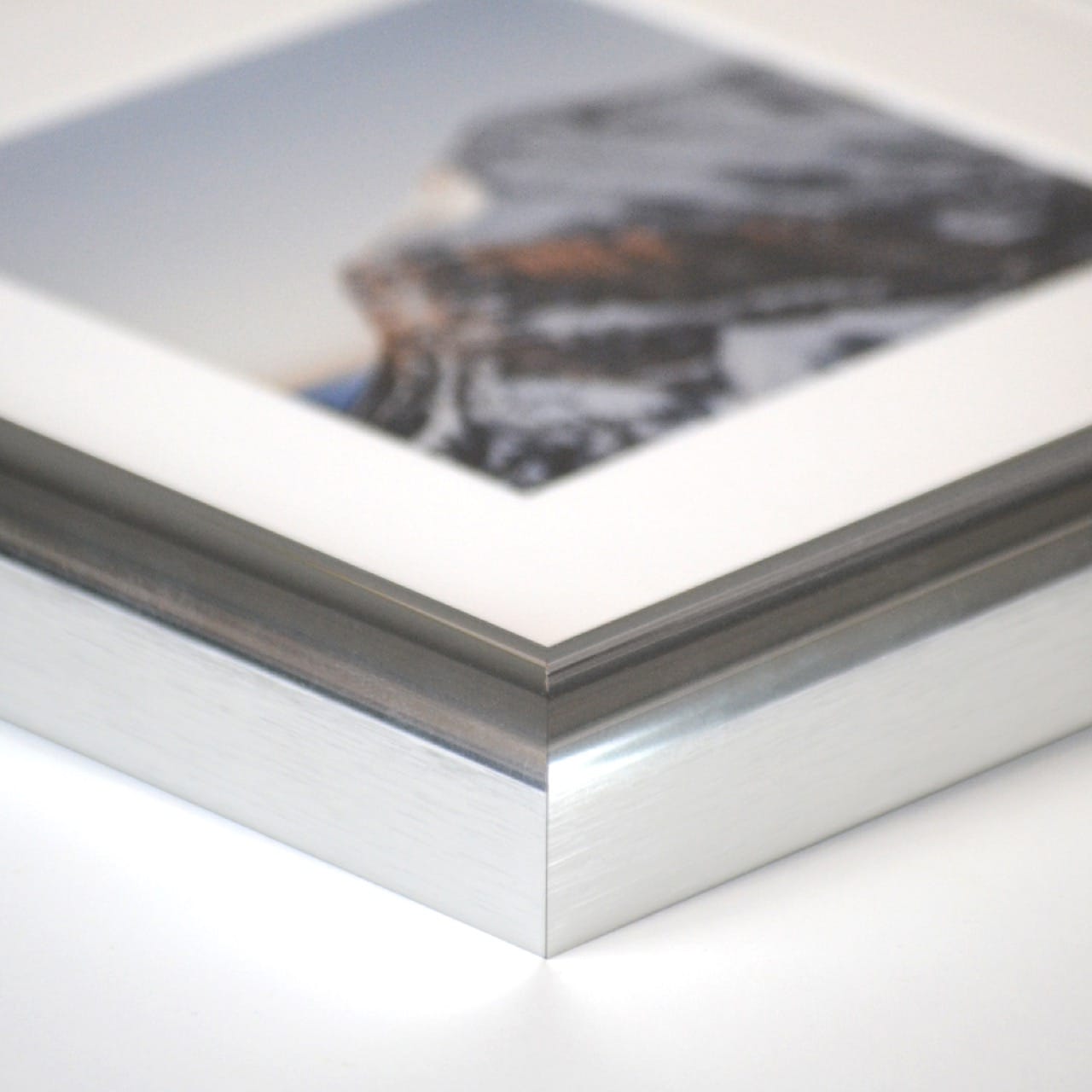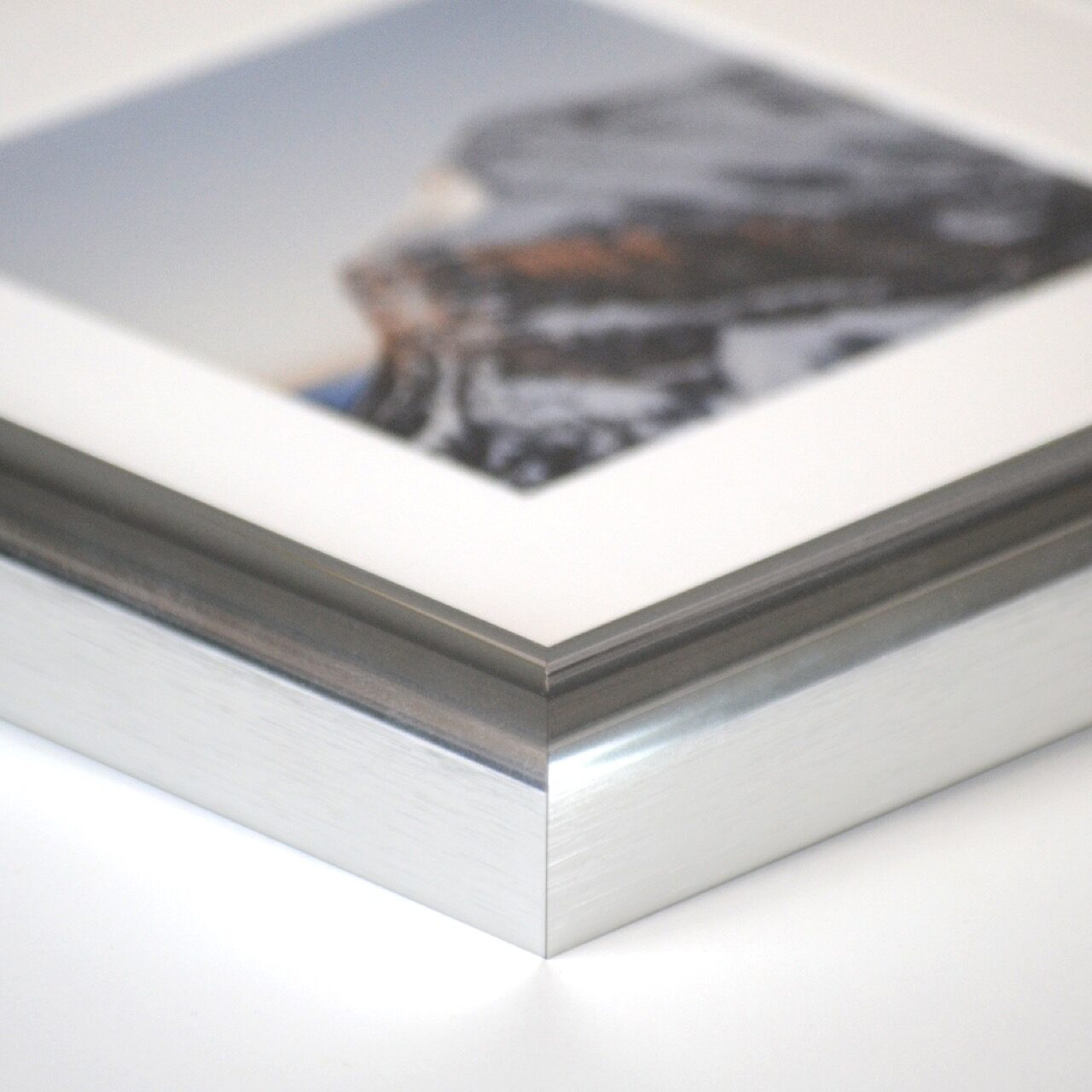 Our Hammond frame style is 7/8″ wide when looking at it from straight ahead and has a rounded profile face. It's not quite as thick as the styles we're going to talk about in the upcoming section, but it's much thicker than the two previous ones.
That said, it does have more noticeable frame rails than our Hanover frame. So if you want the frame to occupy just a little more space in the display, this could be a good choice. This is a great choice frame for precious art that you want to display around your home because it is simple, yet classic and beautiful.
Bradford and Stafford Frames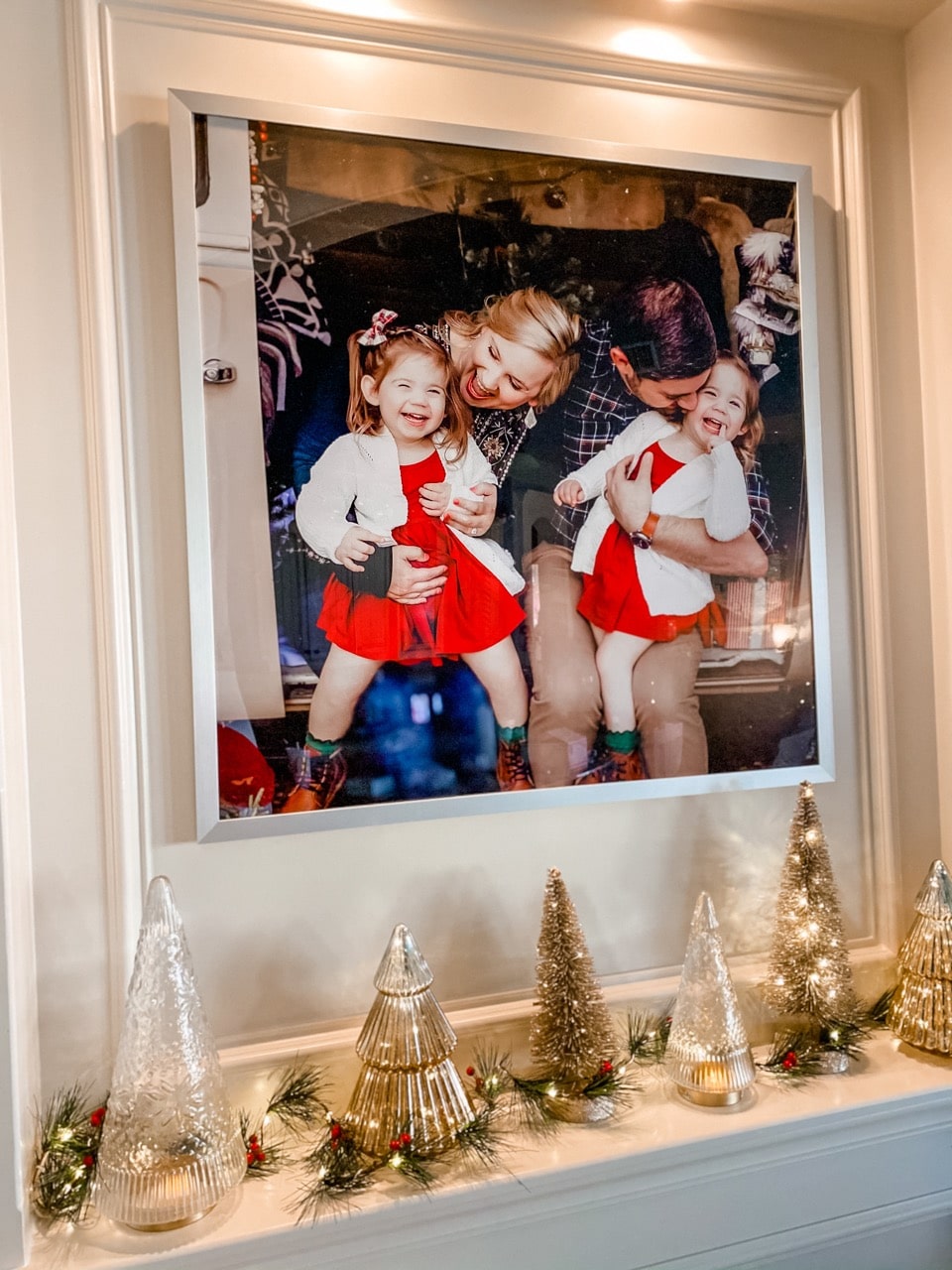 Our final two styles are our two largest frames — profile face wise. — Our Bradford frame style measures at 1″ and our Stafford frame style measures at 1 1/2″. The two frame styles are similarly shaped, which is why they are being grouped into one category.
What would be good to put in one of these frames? Well, again, that's up to you. A large family photo, a sign for your office, or even a large flag! These frames are big, and they'll catch people's attention.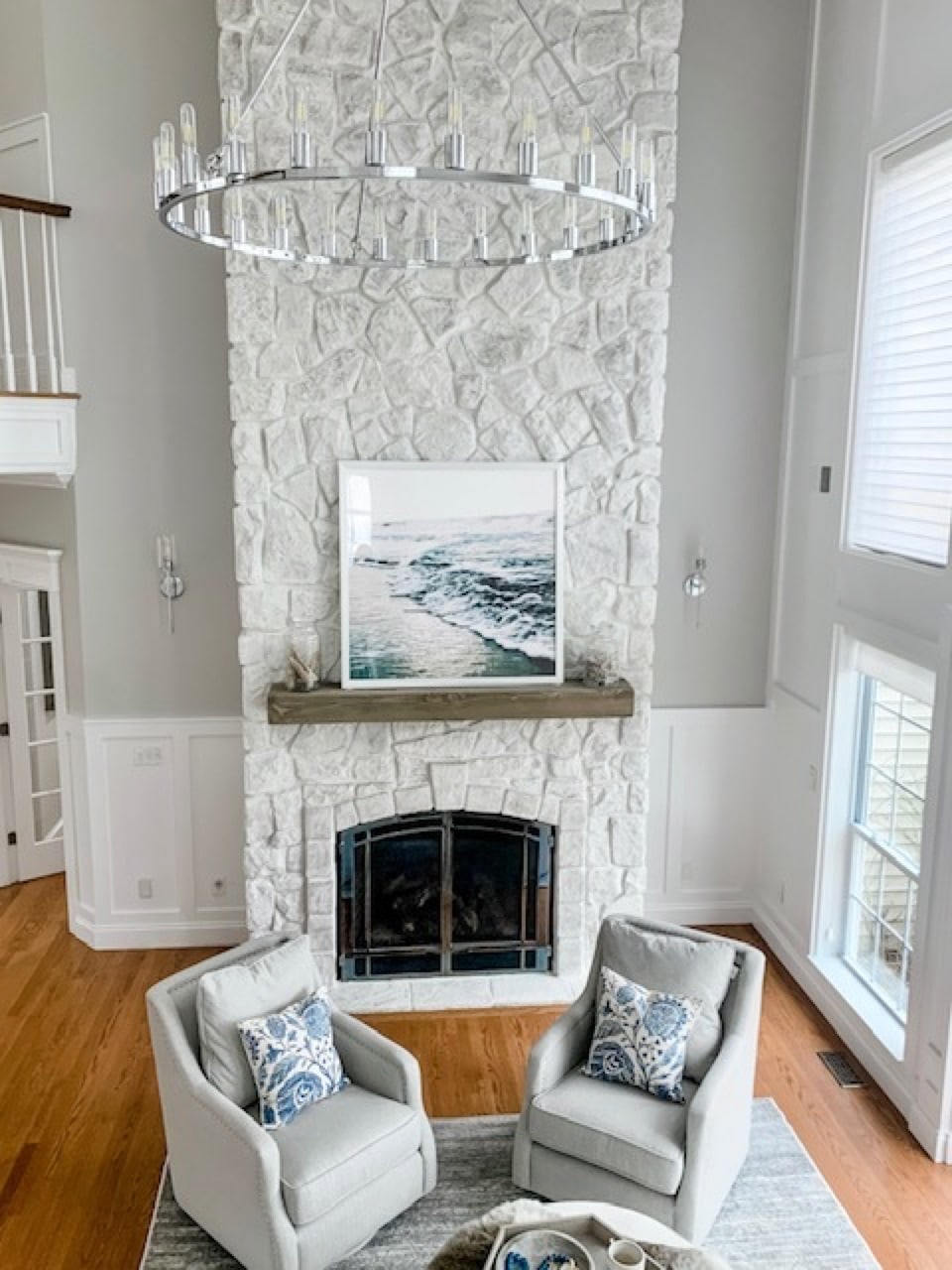 The Silver Lining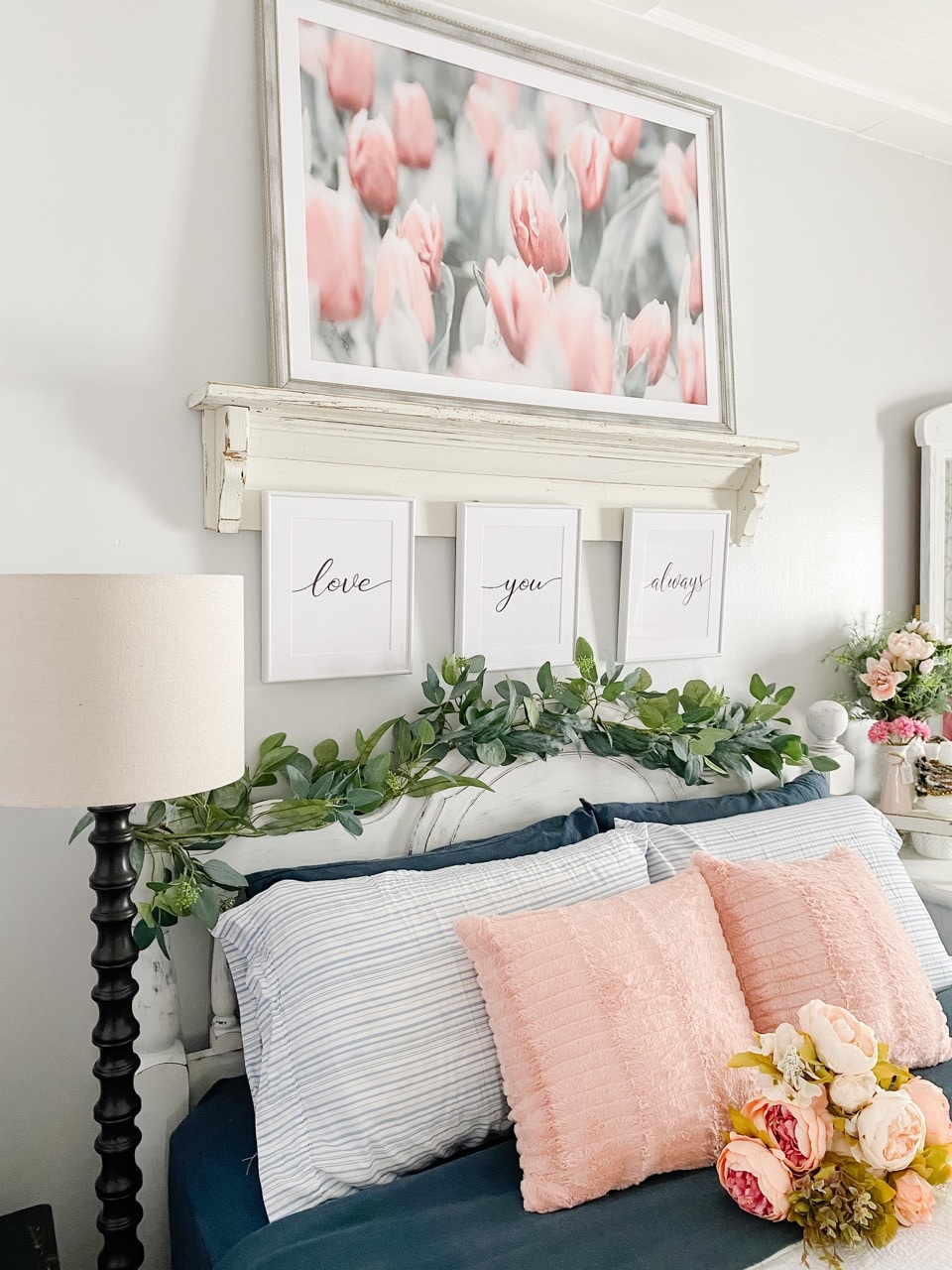 Silver frames are a great choice for your home decor. It's a simple color that makes you think of high class and can make a big statement on your walls. The best part is that our frames here at Frame It Easy are affordable and won't break the bank!
We hope this post helped jog your creativity, and you're on your way to a great project. If you have any questions after reading this, though, just reach out to us!