Corporate art has been around for decades but began when large businesses purchased entire art collections as a long-term investment strategy. These days, while some companies still certainly do purchase artwork for this reason, many do so as a reflection of their brand and as a way to attract and retain local talent.
Whether you're purchasing a single piece of art for your conference room, or a series of pieces for your entire office, keep reading to explore how to find and frame the perfect corporate art for your business!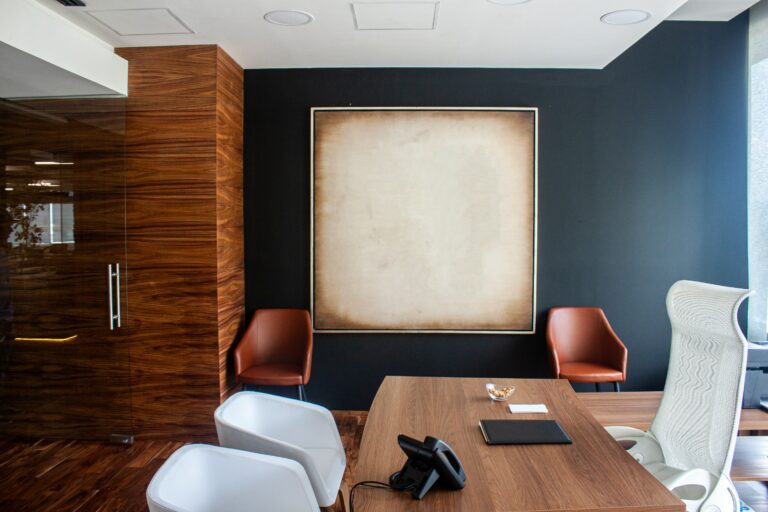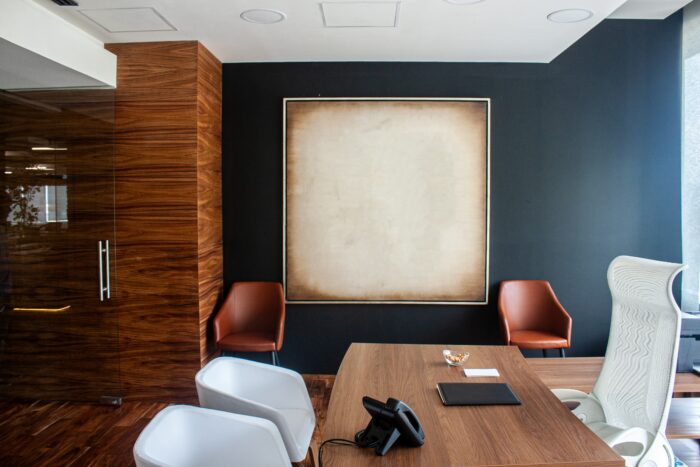 ---
What Is Corporate Art?
Corporate artwork encompasses a wide range of styles, from traditional landscape paintings to modern abstract collages and everything in between. Office artwork is generally inoffensive and has mass appeal to a wide range of audiences. It's supposed to enhance the space it's housed in, promoting the brand while adding warmth and personality to the office.
With such variety, how do you select the right art for your office space? For the most part, selecting the appropriate office artwork comes down to your brand, your design style, and your tastes!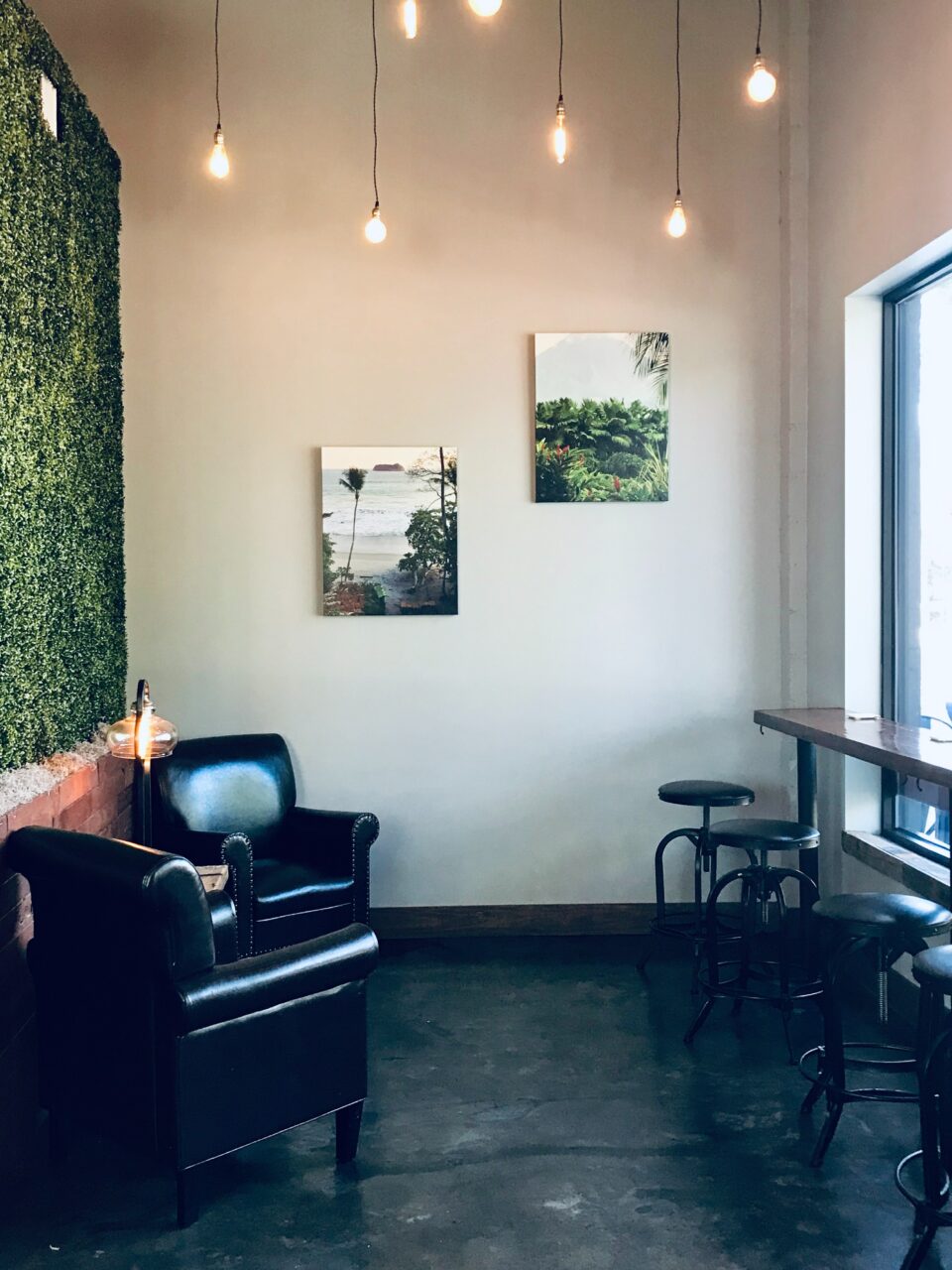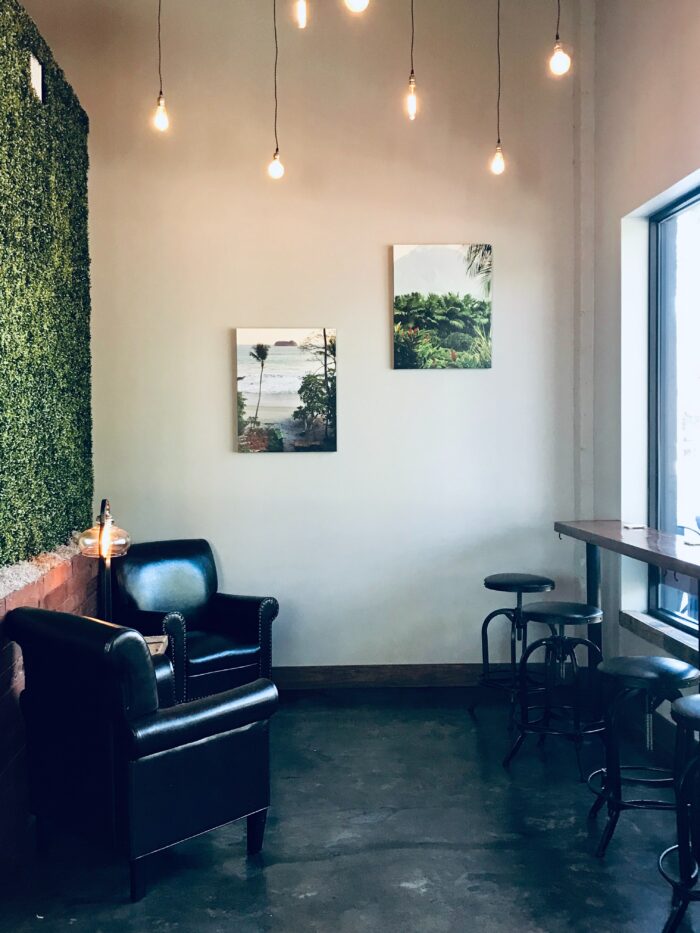 ---
Corporate Decor Styles
The first step toward sourcing the perfect office artwork is to find your office's interior design style! It'll help you narrow down your art content and frame style options. Some of the more popular office decor styles include:
Modern: Modern spaces tend to be clean and neutral, with minimalistic furnishings. Glass and metal adorn these clutter-free rooms, while selective pops of bright color add character.
Traditional: Traditional offices favor restrained old-world design, with rich wood and metallic accents. Antiques and nods to European influences are common too. Maroon, earth tones, and deep greens or blues are often found in traditional rooms.
Industrial: Industrial spaces use brick, cement, and metal to pull off a warmer modern aesthetic with pops of organic green. Normally, industrial spaces tend to gravitate towards white, gray, and earth-tone color palettes.
Coastal: Coastal offices use imagery and colors from beaches and the sea. Blues, greens, and taupes along with rustic elements like whitewashed wood are popular with this style.
Midcentury Modern: Midcentury modern spaces are a mix of vintage and modern, with curves and simple designs, teak, glass, and vinyl. Pops of color, like burnt orange, blue, and lime green are a hallmark of midcentury design.
Rustic: Rustic rooms are known for character-infused pieces that have a history or tell a story. Natural materials such as unprocessed wood, clay, and distressed leather add an organic layer to this style. Earth tones, reds, and greens give rustic spaces extra warmth.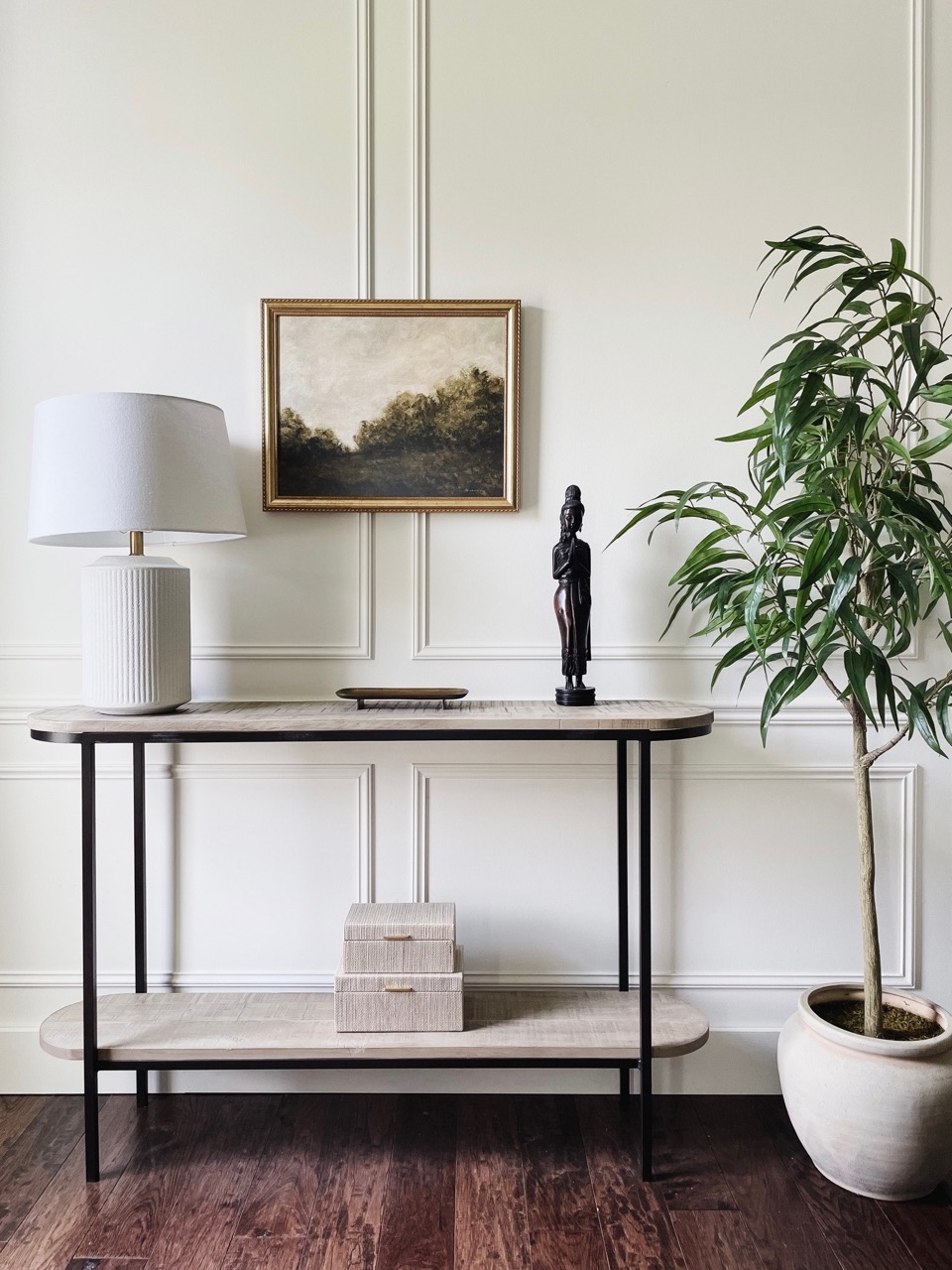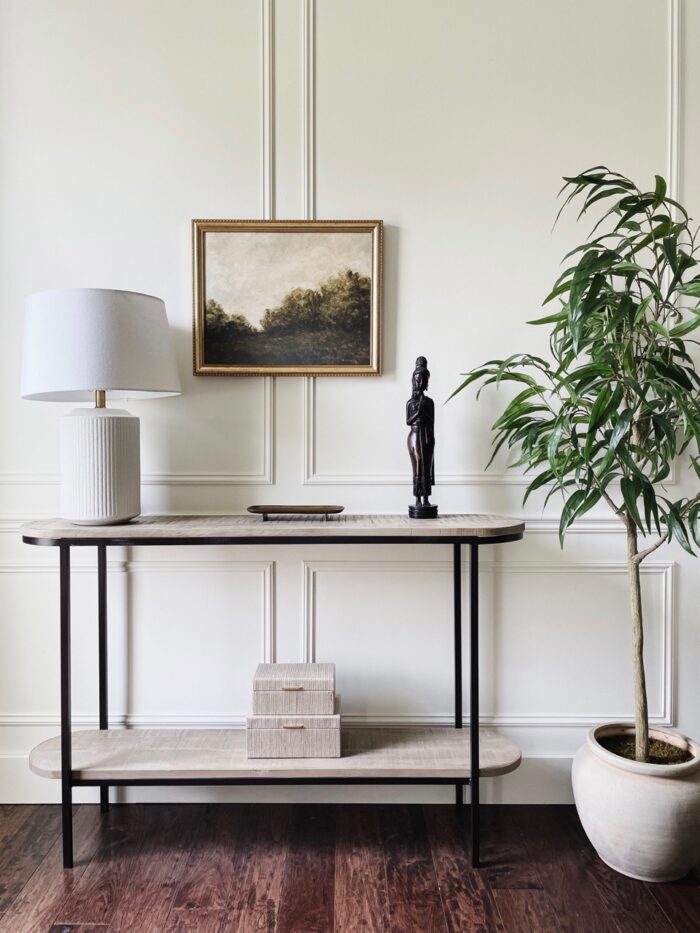 ---
Get office decor tips plus corporate framing advice, delivered right to your inbox!
---
Sourcing Corporate Art
Office artwork is fairly easy to source, with a variety of both free and paid options. Serious collectors normally hire consultants, however, unless your purchases are investment-related, you can find a lot of great art without breaking the bank (and if you're interested, don't miss our guide on how to collect art like a pro!). When searching for the perfect piece, look for art that relates to your office's design style and brand colors.
Art styles to look for based on interior design schemes:
Modern art: Abstracts, collages, pop art, and typography.
Traditional art: Landscapes, portraits, architecture, and still-life paintings.
Industrial art: Mixed media, collages, and bold typography.
Coastal art: Sea flora and fauna, fish and wildlife, nautical patterns, and abstracts.
Midcentury modern art: Vintage graphics, geometric designs, and patterns.
Rustic art: Landscapes, still-life paintings, farm scenery and animals, nature prints.
If you're on a limited budget, be sure to visit Unsplash for a variety of corporate-friendly images that are free to download. If you can't find what you like there, check out our guide on where to find free downloadable art online! And if you're feeling creative, why not make your own abstract art that will blend beautifully in a corporate environment?
If you have a more significant budget to purchase office artwork, we recommend you first try to buy locally. Guests and clients that visit your office will appreciate the local flavor that's unique to your area, and you can improve public relations with your community if they know your business is supporting them.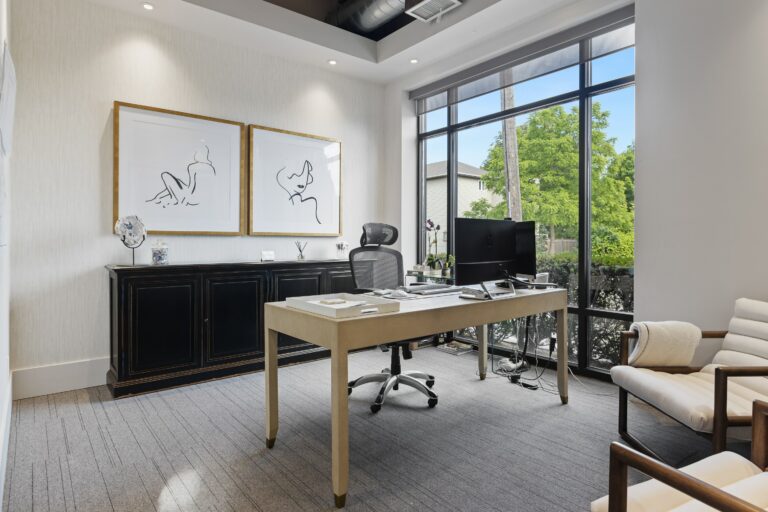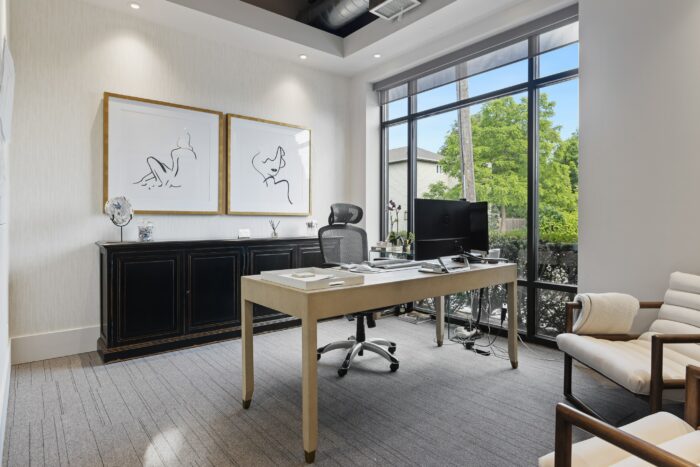 ---
Selecting & Ordering Frames
Once you've selected the perfect office artwork for your space, you'll need to find the best frames to showcase and protect your pieces! Again, you'll want to match your office's decor style to the frame and matboard you select for a cohesive look.
Frames for each style:
Modern: Our Derby frame in Black or White is perfect for modern spaces. It features clean lines with a simple design. We recommend a white matboard for an even cleaner look.
Traditional: Our Granby frame in Gold is a traditional customer favorite! With delicate ornamentation and a metallic finish, it'll be the perfect addition to your office artwork. Pair it with a matboard in Hay, Yorktown Blue, or Celtic.
Industrial: Our Stafford frame in Black or Silver compliments industrial spaces nicely. It's a metal frame with a chunky face that will blend well with other metal elements. Include a white matboard to showcase the art!
Coastal: Our Dayton frame in Whitewash is the ultimate beach-friendly frame with natural graining and a lovely whitewashed finish. Try a Honeydew or Fountain Blue matboard to compliment the design.
Midcentury modern: Our Hanover frame in Satin Black is a wonderful addition to this office decor style because it has a simple design and a slight curve that mimics midcentury design cues. Pair it with a Buttercup, Pistachio, or an Aqua Blue matboard.
Rustic: Our Dayton frame in Cocoa fits beautifully in rustic rooms with its old-world coloring and natural graining. Consider a Pale Laurel or Dune matboard to finish your piece.
If you're looking for even more decor and frame recommendations, don't miss our guide to choosing the right frame for your office decor!
When you're ready to order, if you have digital office artwork, upload your photo to our custom picture frame designer, select your frame and mat style, and we'll print, frame, and ship you a ready-to-hang picture. If you don't have a digital image, enter your artwork size in our frame designer and select your design options. We'll ship your frame right to your doorstep!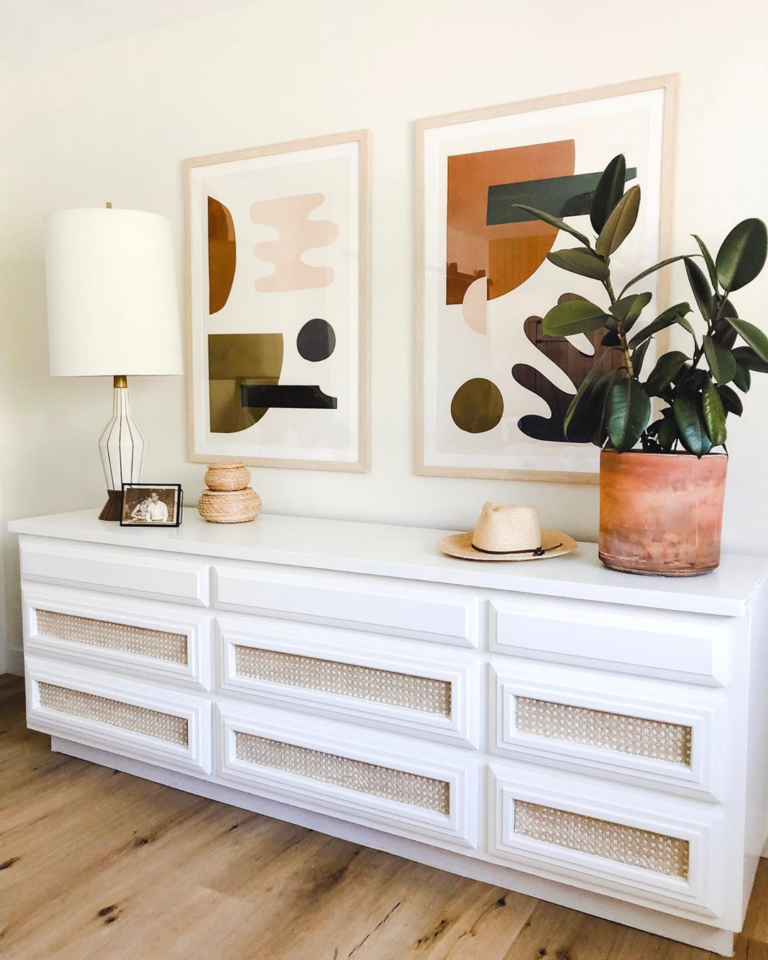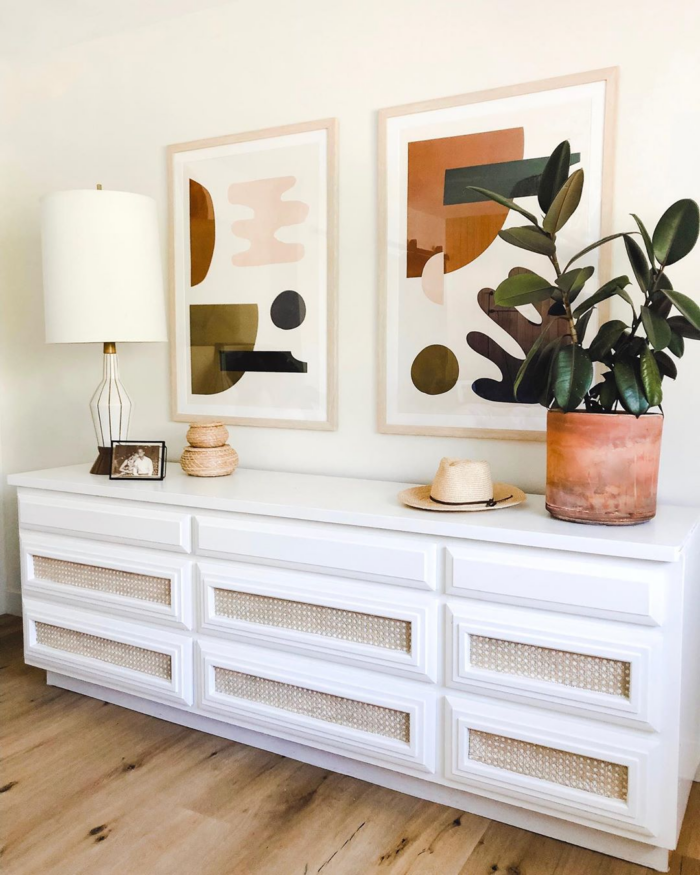 ---
Hanging & Displaying Office Artwork
After you've framed your office artwork, you'll need to think about how and where you'll hang it. We recommend your best pieces be showcased in high-traffic areas of the office, like entry and exit points, the lobby, or the break room. If you have a larger piece, it can normally be displayed on its own. If you have a collection of smaller pieces, however, you'll want to consider arranging them on a gallery wall or staggered gallery wall display. Watch the gallery wall video tutorial below, then check out our art hanging tips!
For standalone pieces, the center of your office artwork should be 57″-60″ from the ground.
For pieces placed above furniture, they should be hung 6″-8″ above it.
Traditional or staggered gallery wall pieces should be placed 3″-4″ apart from each other.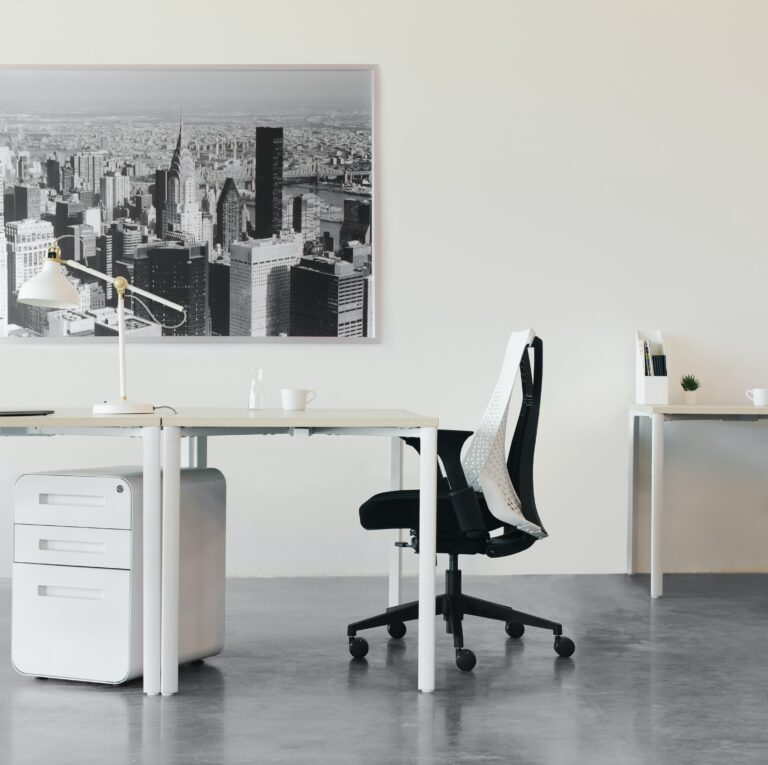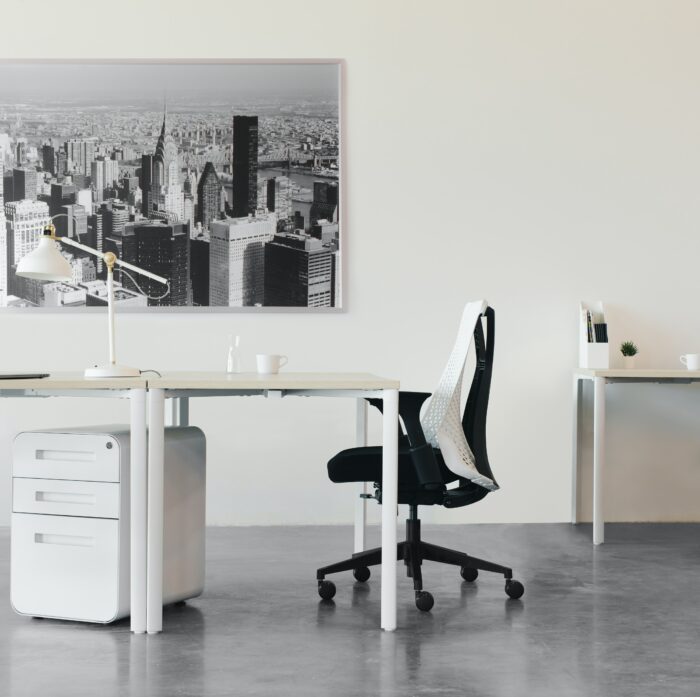 ---
Final Thoughts
While corporate artwork began decades ago as an investment strategy, it has come a long way. Now, it serves to enrich spaces and tell a brand's story. With a little planning and forethought, you can decorate your office with tasteful, engaging artwork that employees and guests will appreciate for years to come!
We hope this has given you some creative inspiration, so don't forget to share your projects with us on social media!
Free Art Prints
Join our mailing list for design tips and exclusive freebies and get 2 free corporate art prints instantly!
This post first appeared as The Ultimate Guide To Selecting & Framing Corporate Art on Frame It Easy - Learning Center for Custom Picture Framing.