Each season is a new chance to create new memories with your loved ones. Whether those memories are playing in the snow, running along the beach, raking up a pile of leaves (just to jump in them later), or planting new flowers, the seasons are full of opportunities to take photos. Whatever season it is, we hope you can create some great seasonal memories with your family and friends!
Creating a custom frame with Frame It Easy allows you to memorialize any events in your life within a truly pleasing display. Of course, that includes the memories you made throughout each season.
Here are our favorite ideas for framing seasonal memories, along with some frame styles to create a beautiful display in your home. Let us first go over how to create a custom frame to display these seasonal memories and some great places to display these frames! So let's get right into the fun!
Seasonal Memories: Winter
1. Frame Your Snow Photos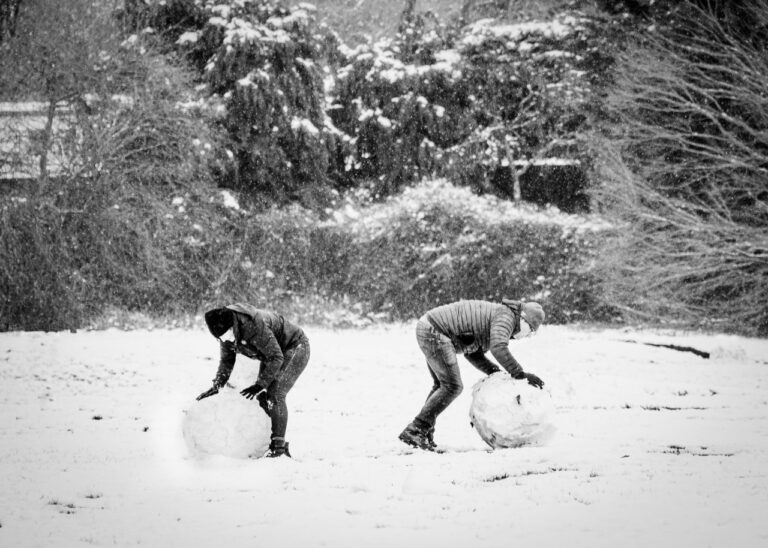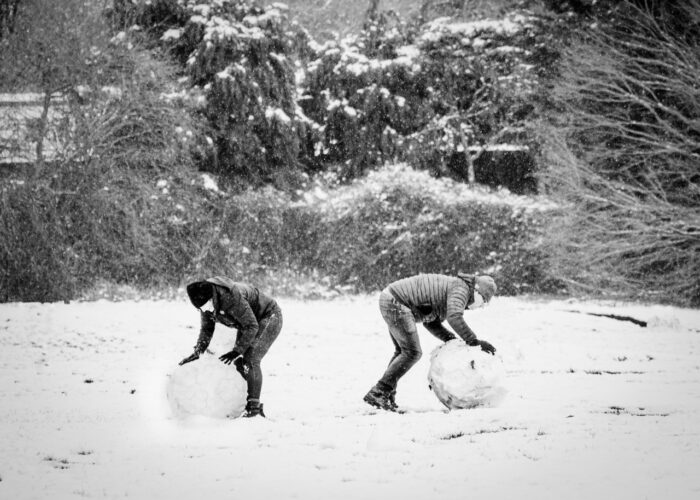 Nothing quite says winter like some snowfall, and we experienced tons of it this year! We hope you were able to bundle up and head outside to make a snowman, go sledding down your hill, or just make some snow angels. If you snapped a few pics in the process, make sure to choose your favorite ones to hang up around the house!
2. Frame Some Family Fun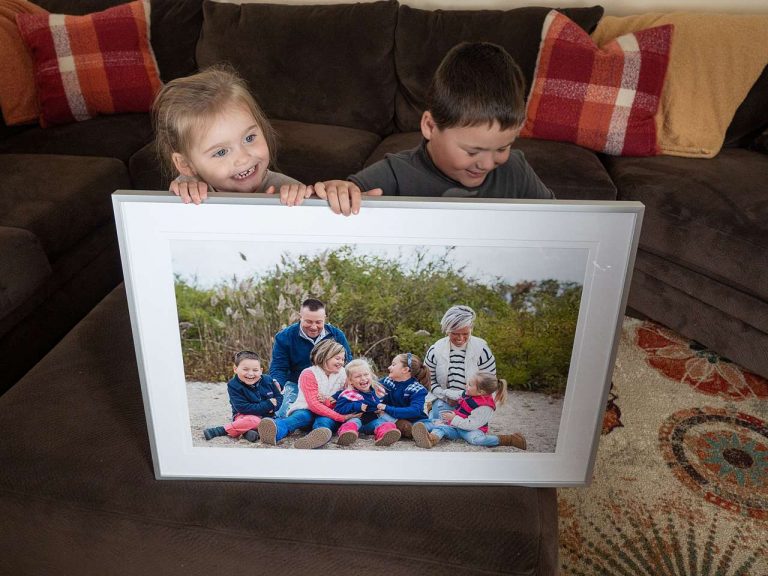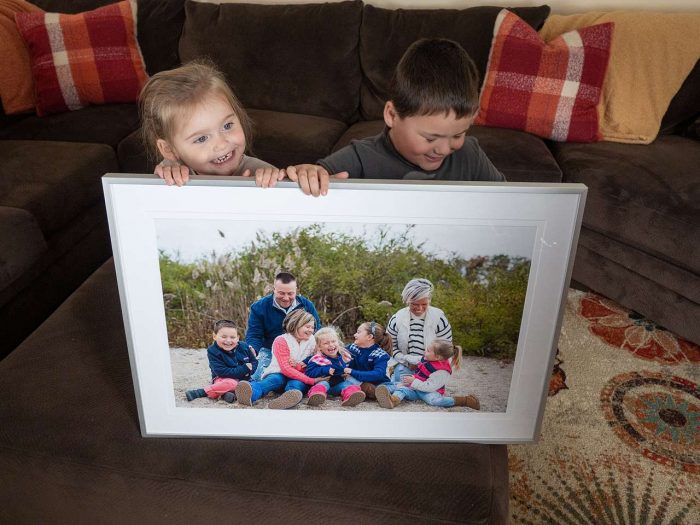 Of course, if you live with some of your family members, you probably have spent a lot of time in the house with them. If you've had a family game night, family baking night, or just did something fun together, you may have documented it, even if it's just a silly cellphone photo. Consider framing that to remember all the good times you had together, despite being stuck in the house.
3. Frame The Holiday Spirit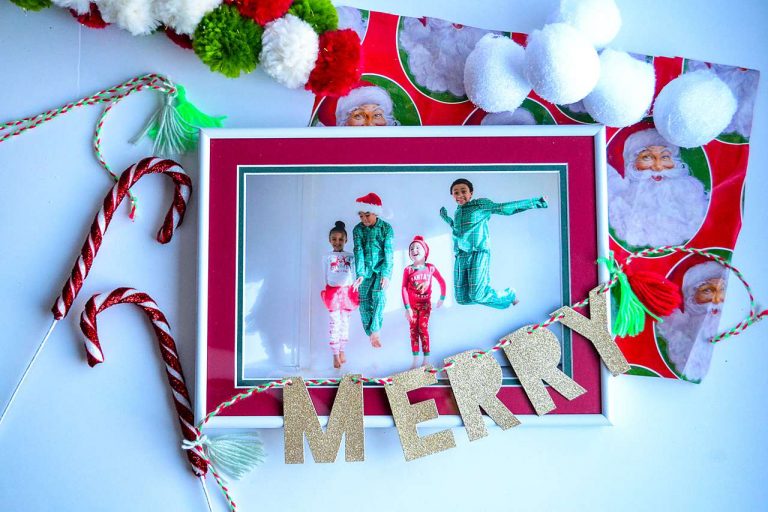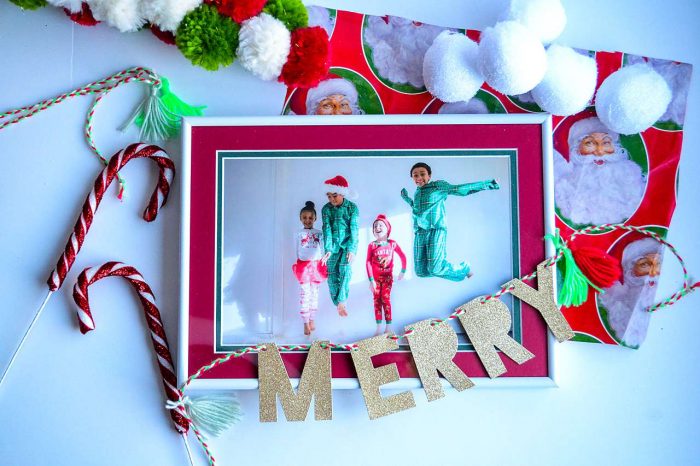 Whether you were able to take a picture with Santa or took some festive photos by your tree, consider hanging those. Nothing puts you in a good mood like the holiday season, so make that feeling last all year round!
4. Frame Your Kid's Arts and Crafts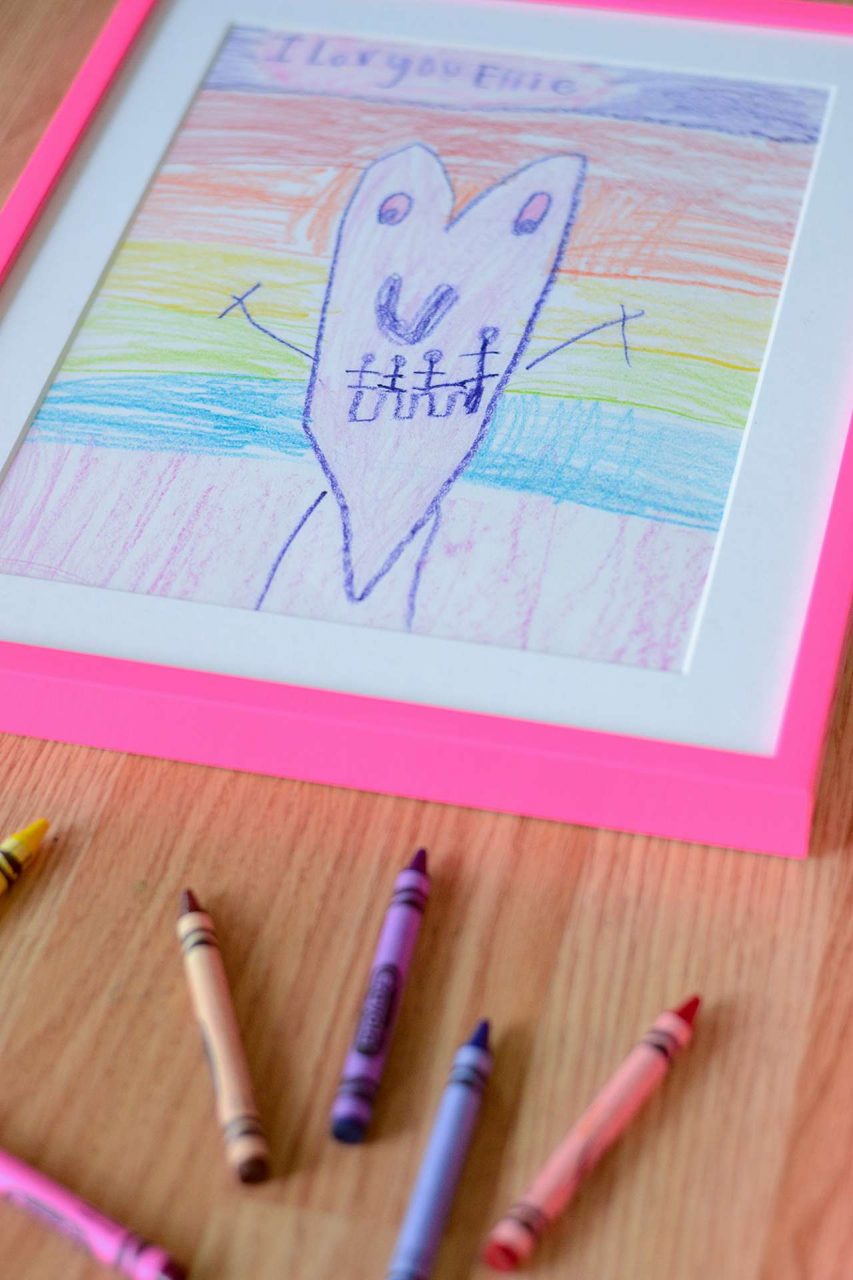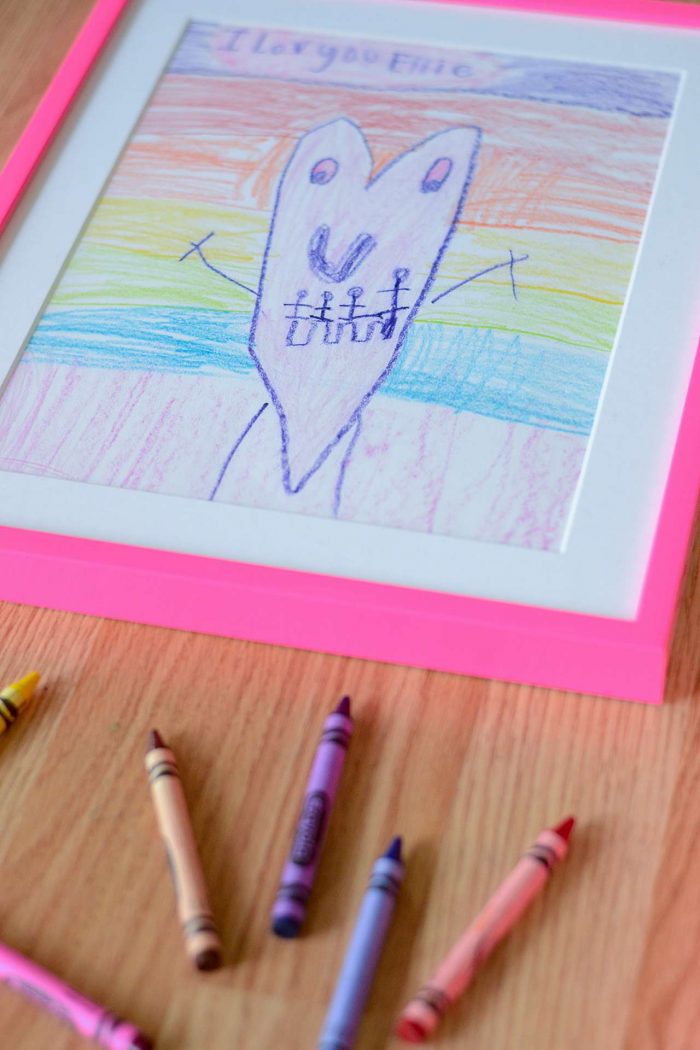 If your kids had a snow day from school or had some free time after they finished their homework, they probably made some new art for you. Display them in a custom picture frame for you to savor forever. Kids' art has a certain charm that adds life and vibrant color to any room you display it in — the perfect wall art for any season!
Seasonal Memories: Summer
1. Beach Photos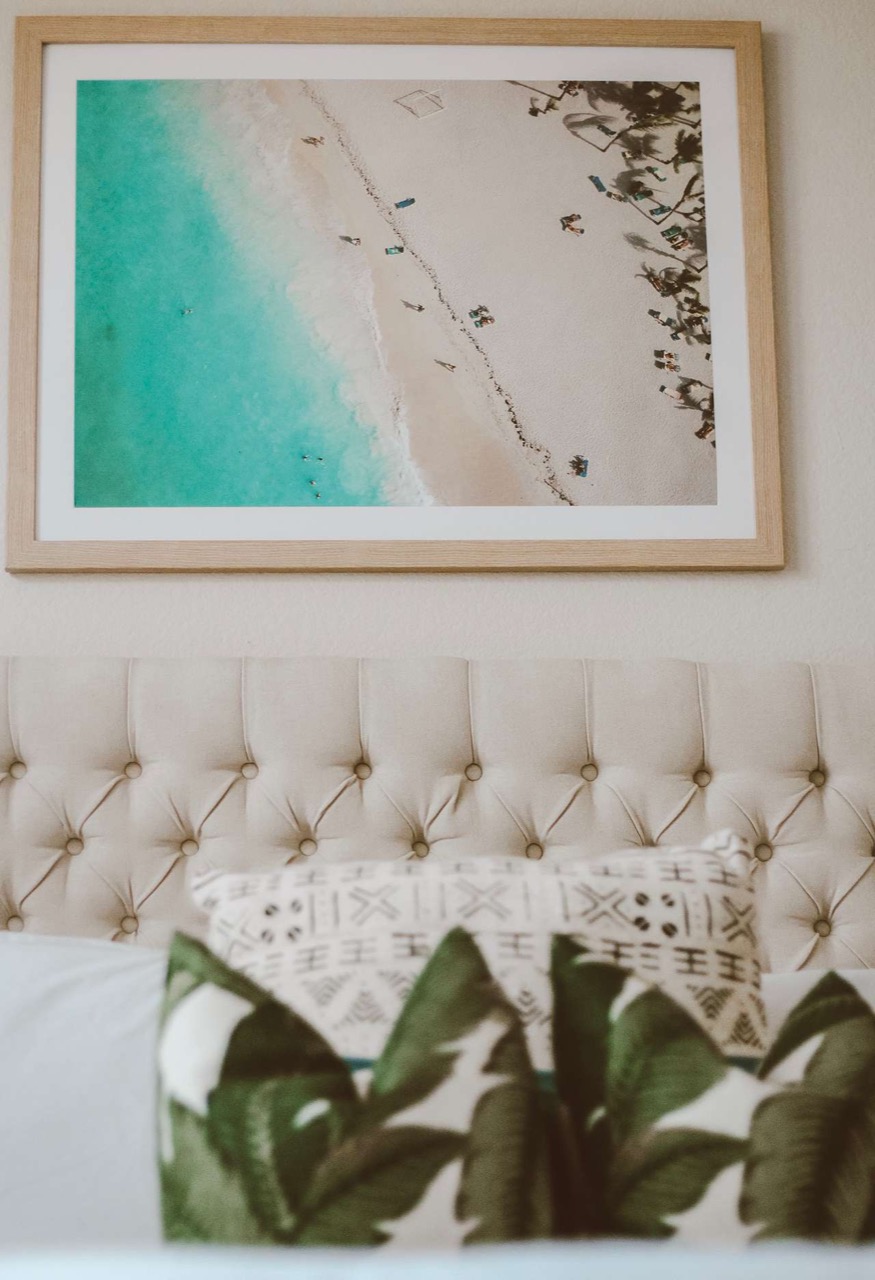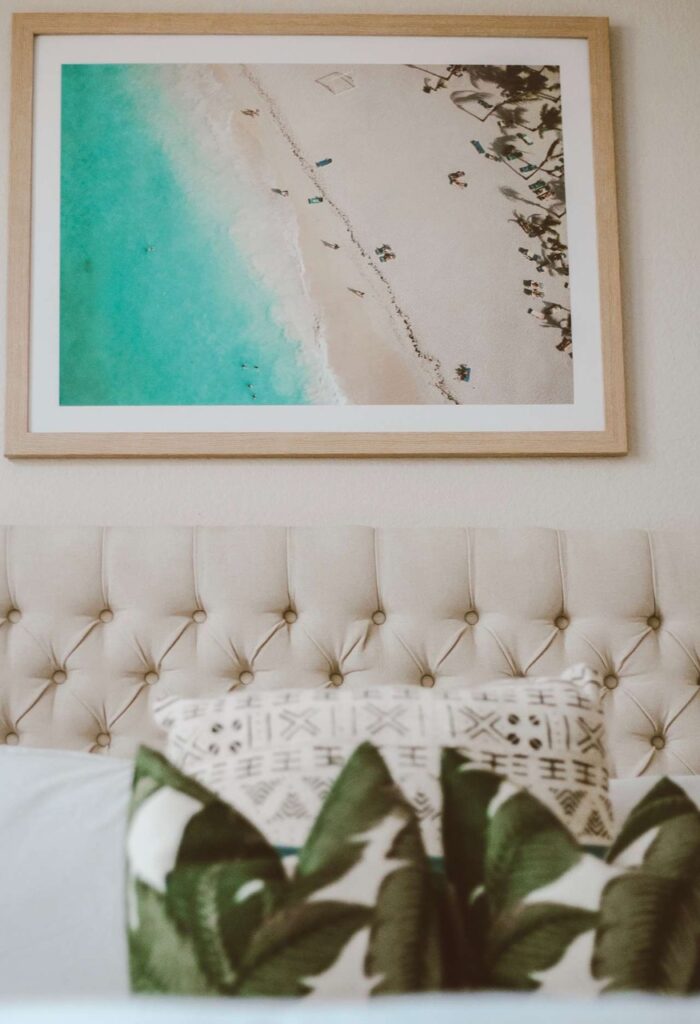 Of course, no summer is complete without at least one trip to the beach! Whether you're the type of person to lay out in the sun all day or you spend your time splashing in the water, why not take some photos of you and your family at the beach?
2. Carnivals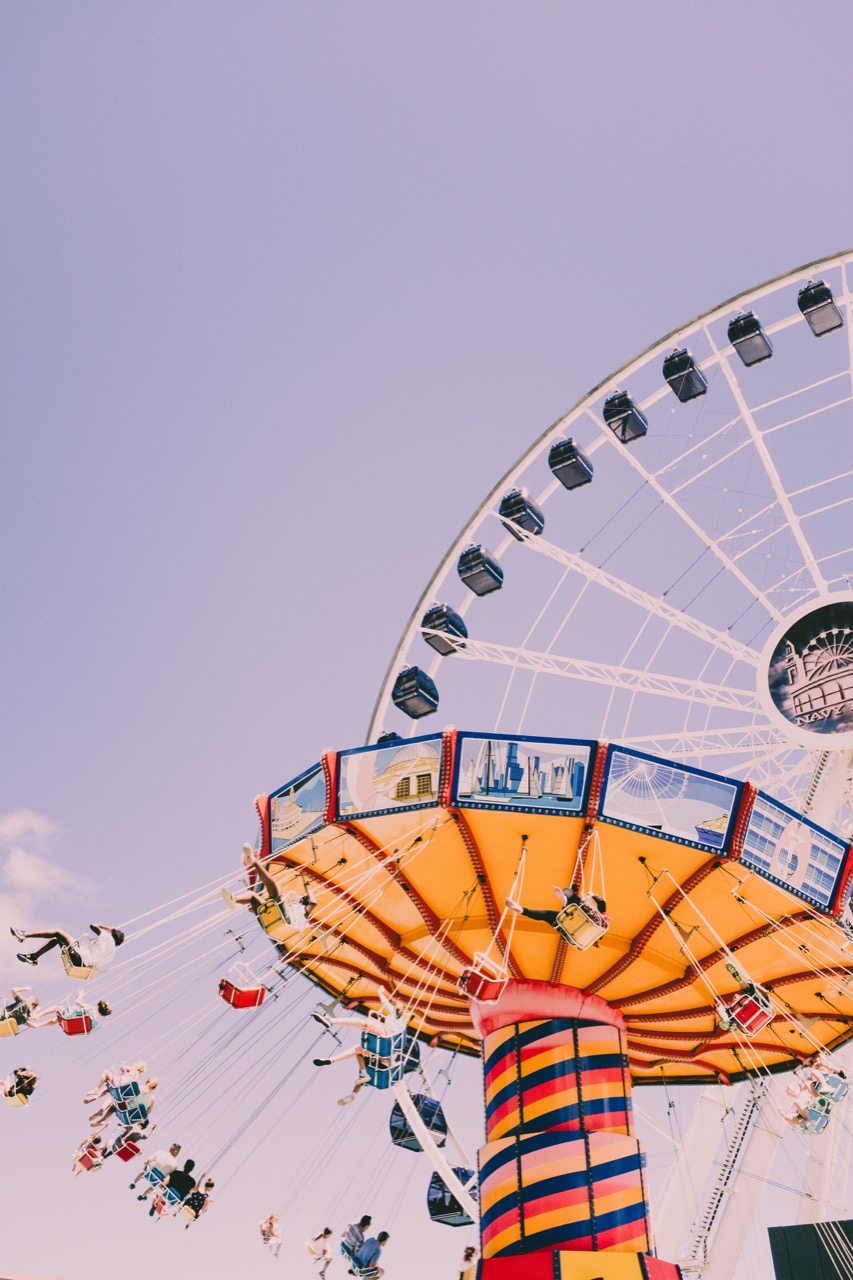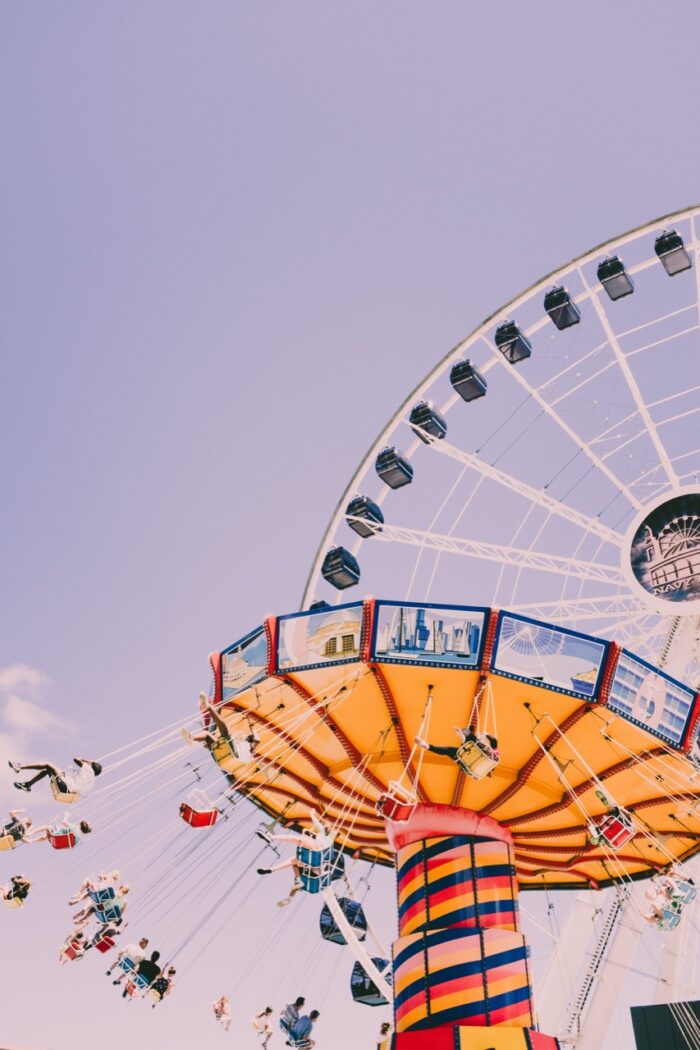 Every year the local carnival sets up and prepares for a week of chaotic fun! If you're there for the rides, snap a few of you and your family on your favorite rollercoaster or a photo of the swings in the sky. Or maybe you're there for the yummy carnival food and candy apples, snap a photo of your plate before digging in!
3. Sunrise/Sunset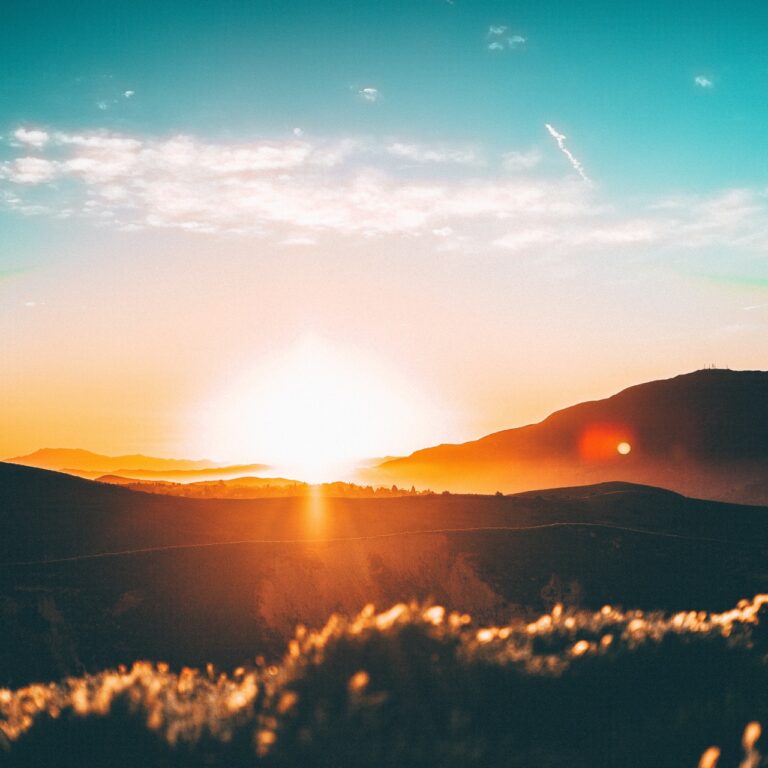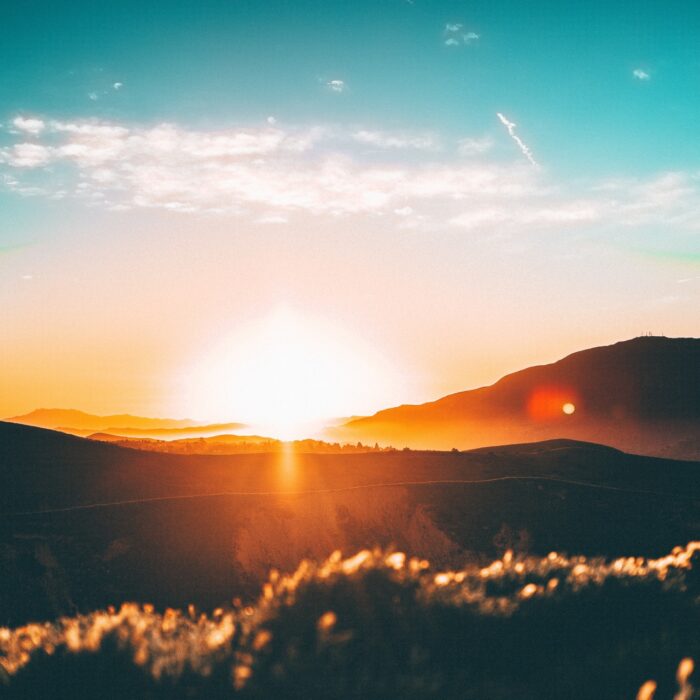 There is something truly special about the sunrise and sunset in the summer. If you're up early enough or you're around to watch the sunset from your backyard, snap a few photos to remember the beauty and remember the fun memories you had with your family at this special golden hour!
4. Hiking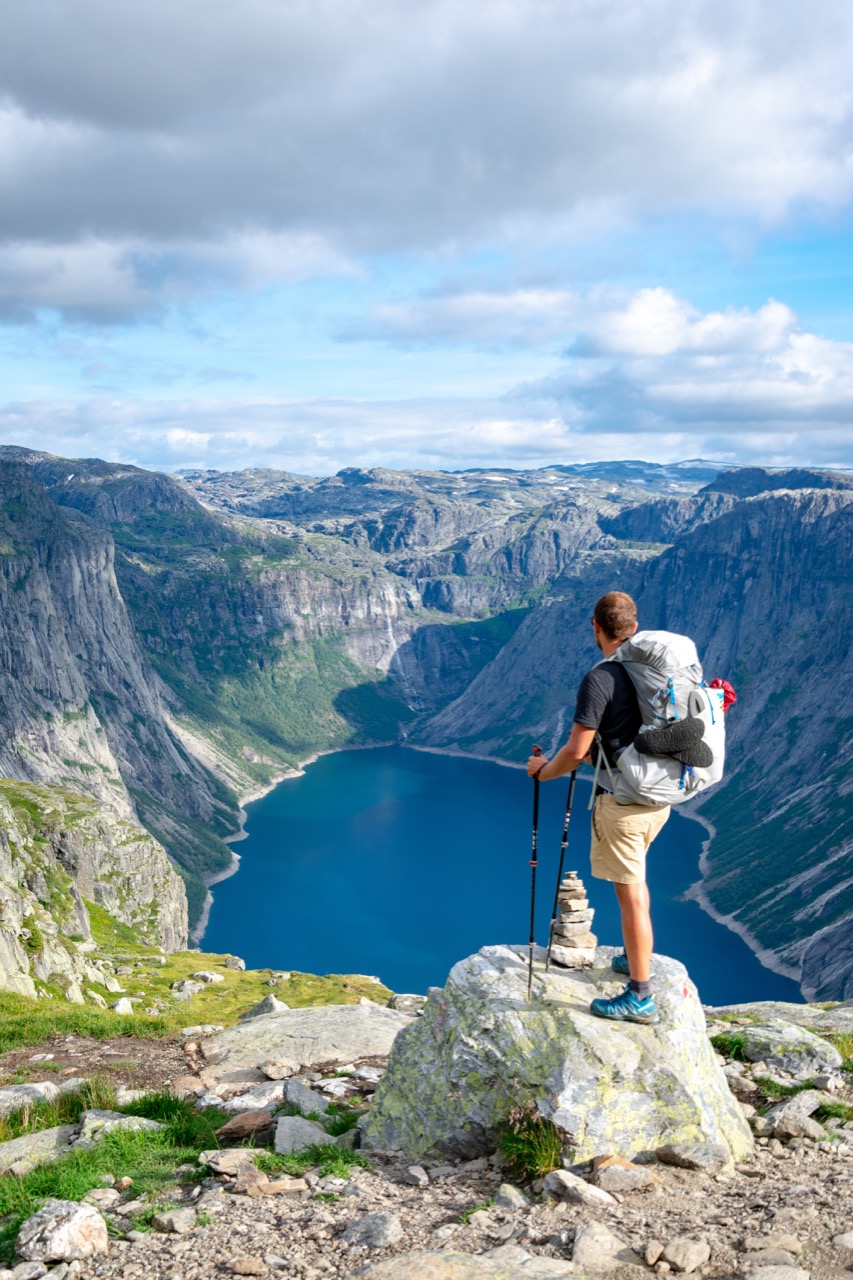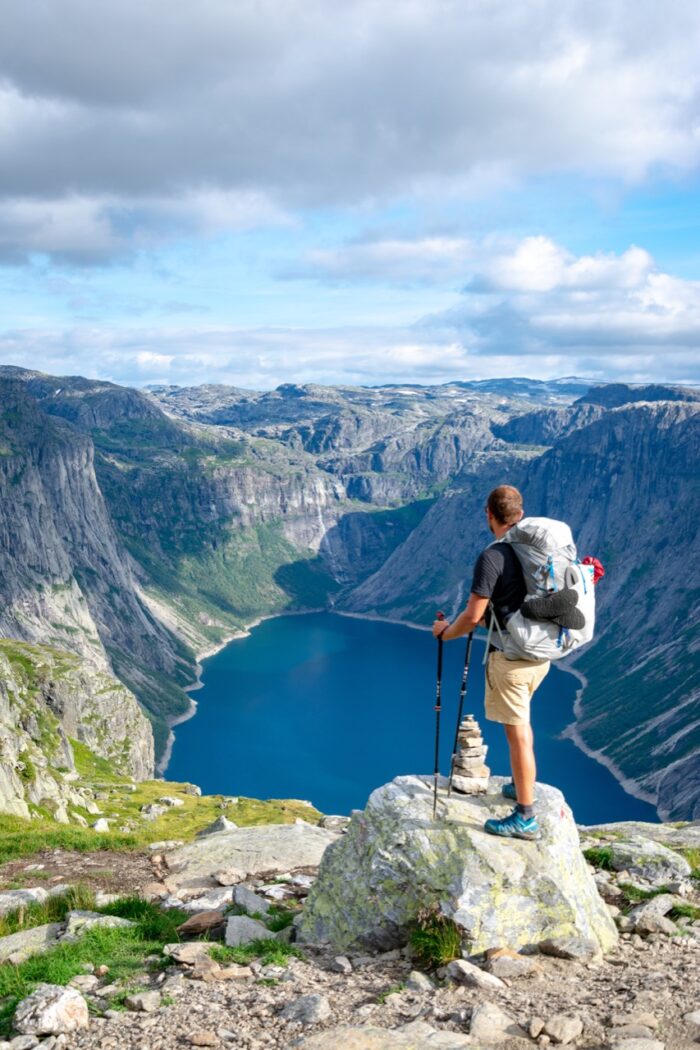 The best time to explore all that nature has to offer is during the summer season. Whether you have a trail in your town or have to travel to get the best view, be sure to take your camera with you to remember the beautiful views.
Seasonal Memories: Fall
1. Halloween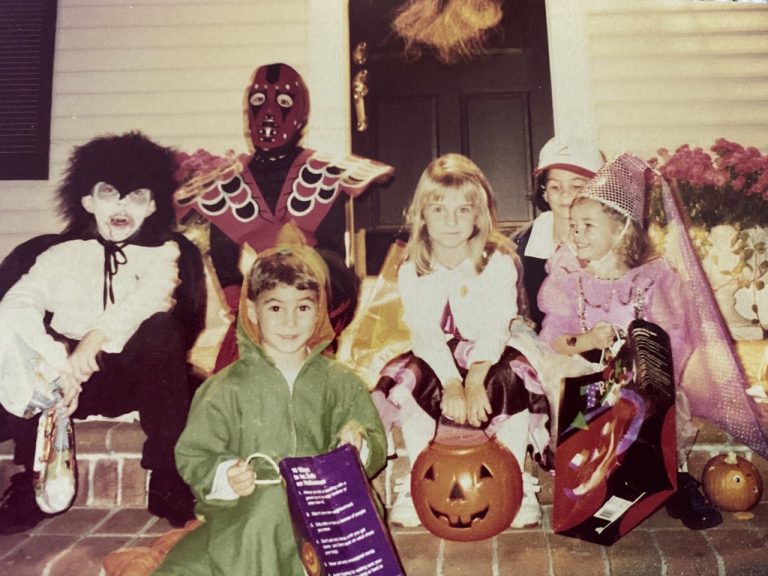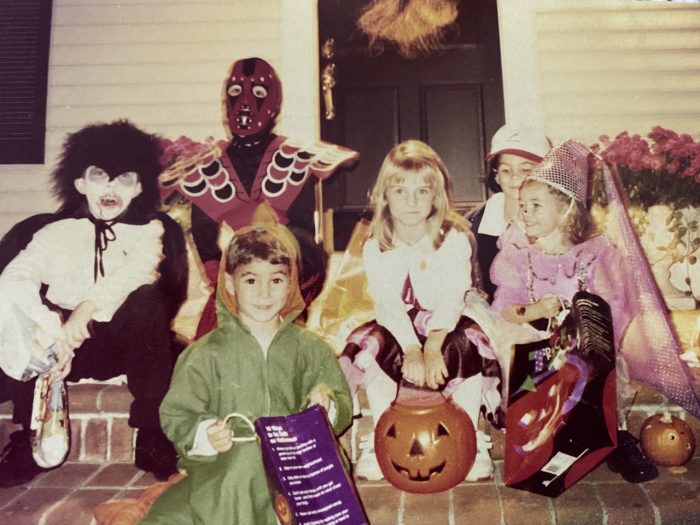 Whenever you think of the fall season, Halloween is always the first thought that comes to mind, right? Fun costumes, yummy candy, and trick-or-treating around the neighborhood with all your friends, how could you not think of it immediately?
Be sure to take a group photo of your family and friends dressed in their costumes before going trick-or-treating to keep the fun memories alive!
2. Hayrides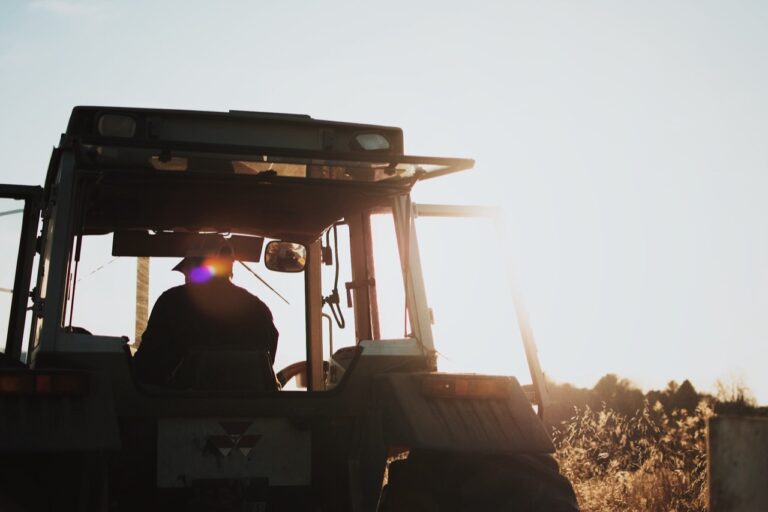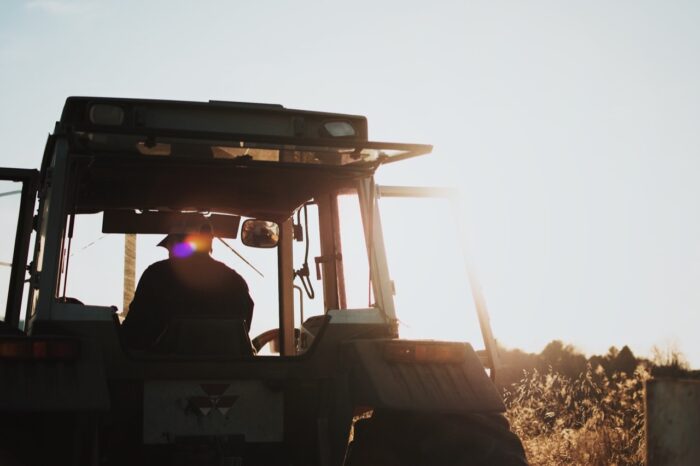 Of course, hayrides are an essential part of any fall season. Heading to the pumpkin patch with your family and friends to pick the perfect pumpkins that you will carve to sit on your front porch, take photos sitting on the haystacks, and drink yummy apple cider, the pumpkin patch is a must!
3. Apple Picking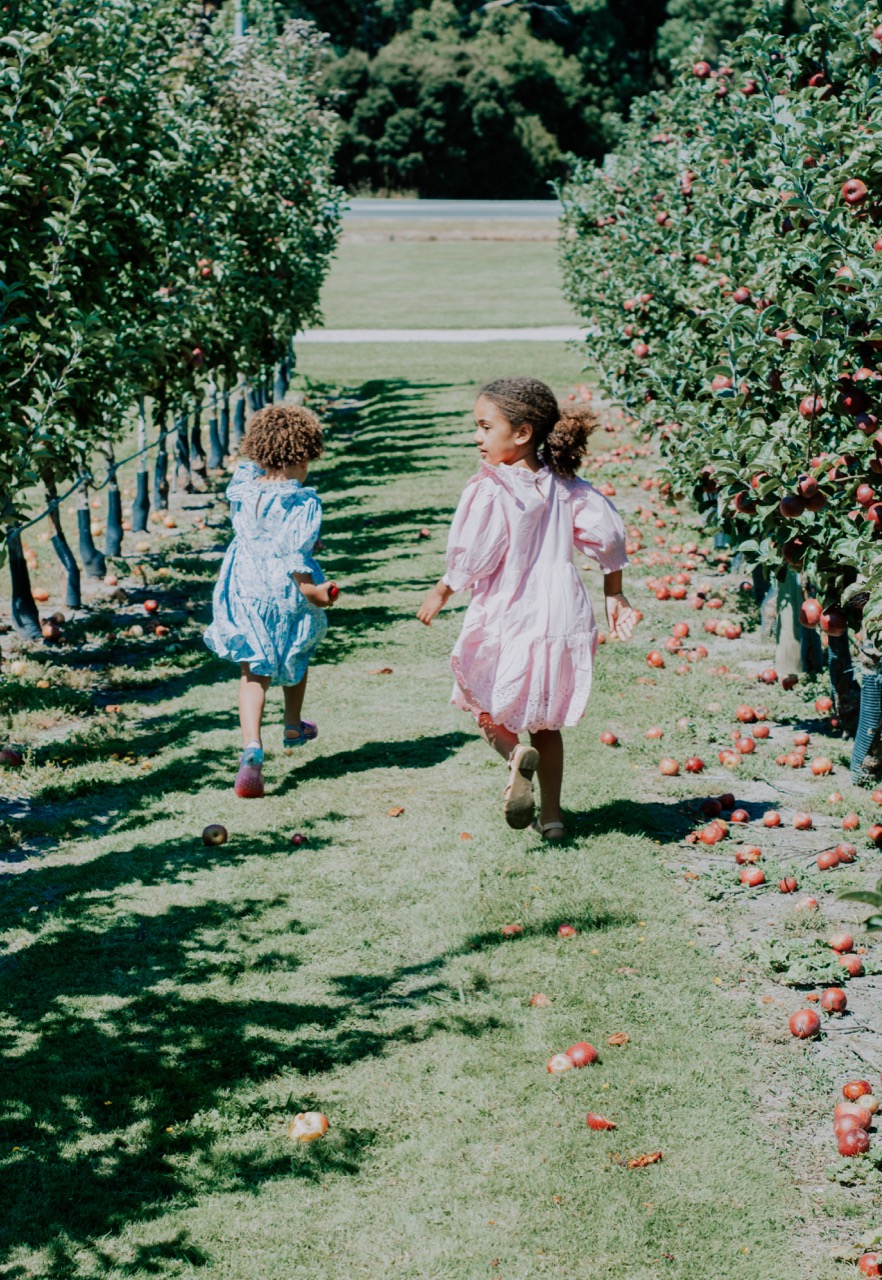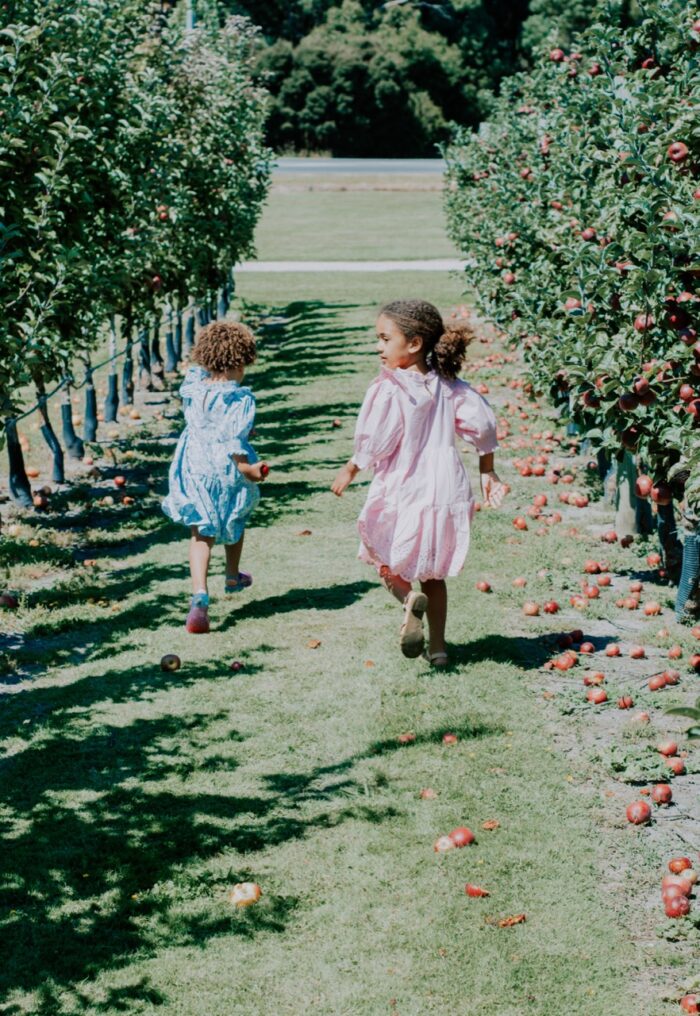 Head to your local orchard to pick some fresh apples with friends and family to make some apple pie or candy apples, or just cut up some apple slices to enjoy in the crisp weather! Be sure to snap a few pics as you walk down the hundreds of rows of apple trees!
4. Leaf Piles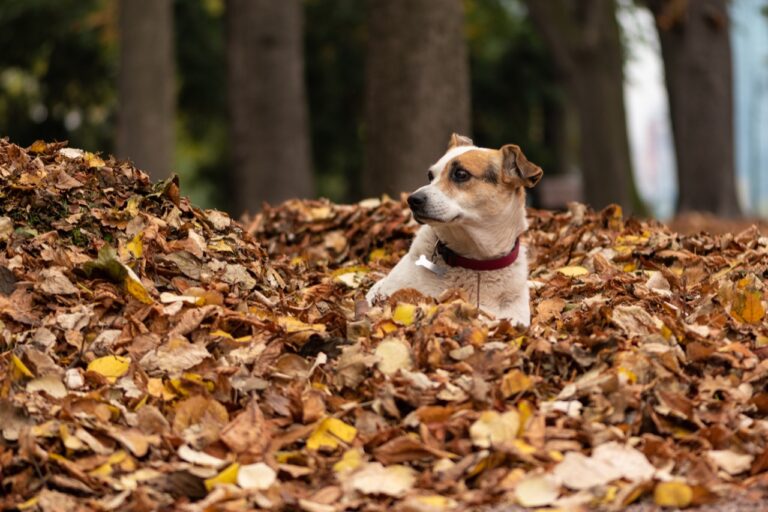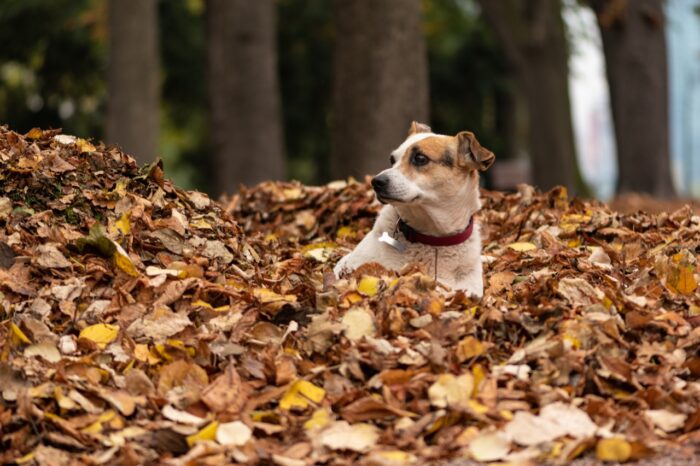 Have you ever been tempted to jump in your pile of leaves after spending hours raking them all up? It's okay to admit it — we do too! There's nothing like having some fun after all your hard work! Maybe have a contest to see who can make the biggest pile before time runs out. Of course, don't forget to snap a few pics of everyone having fun, and get your furry friends involved too!
Seasonal Memories: Spring
1. Easter Egg Hunt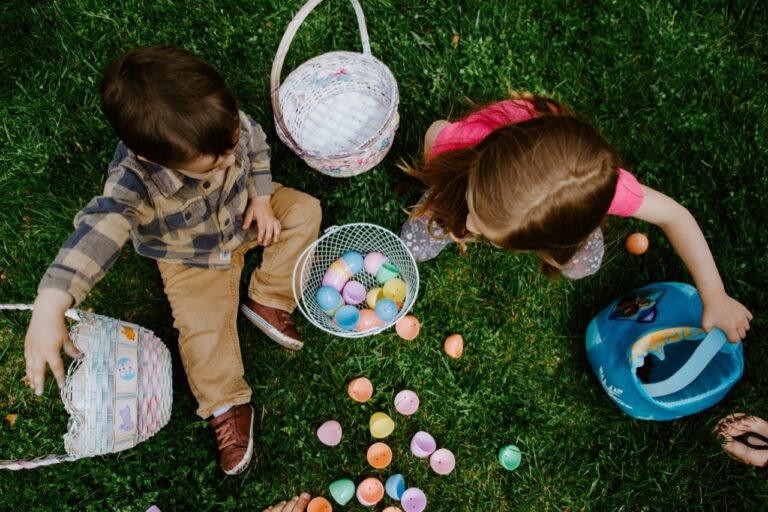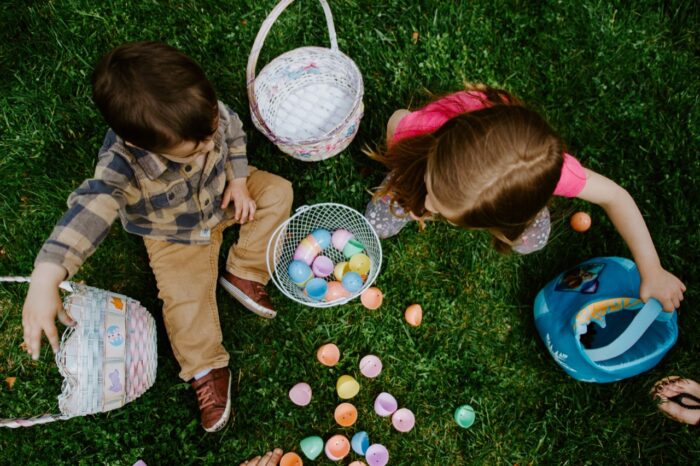 What's more fun — hiding the eggs for the kids or watching the kids run around the yard trying to find them all? Easter egg hunts are a big part of the spring season. Be sure to take lots of photos during the hunt and after all the eggs have been found. If the Easter bunny stops by be sure to have your camera ready for that too!
2. Spring Showers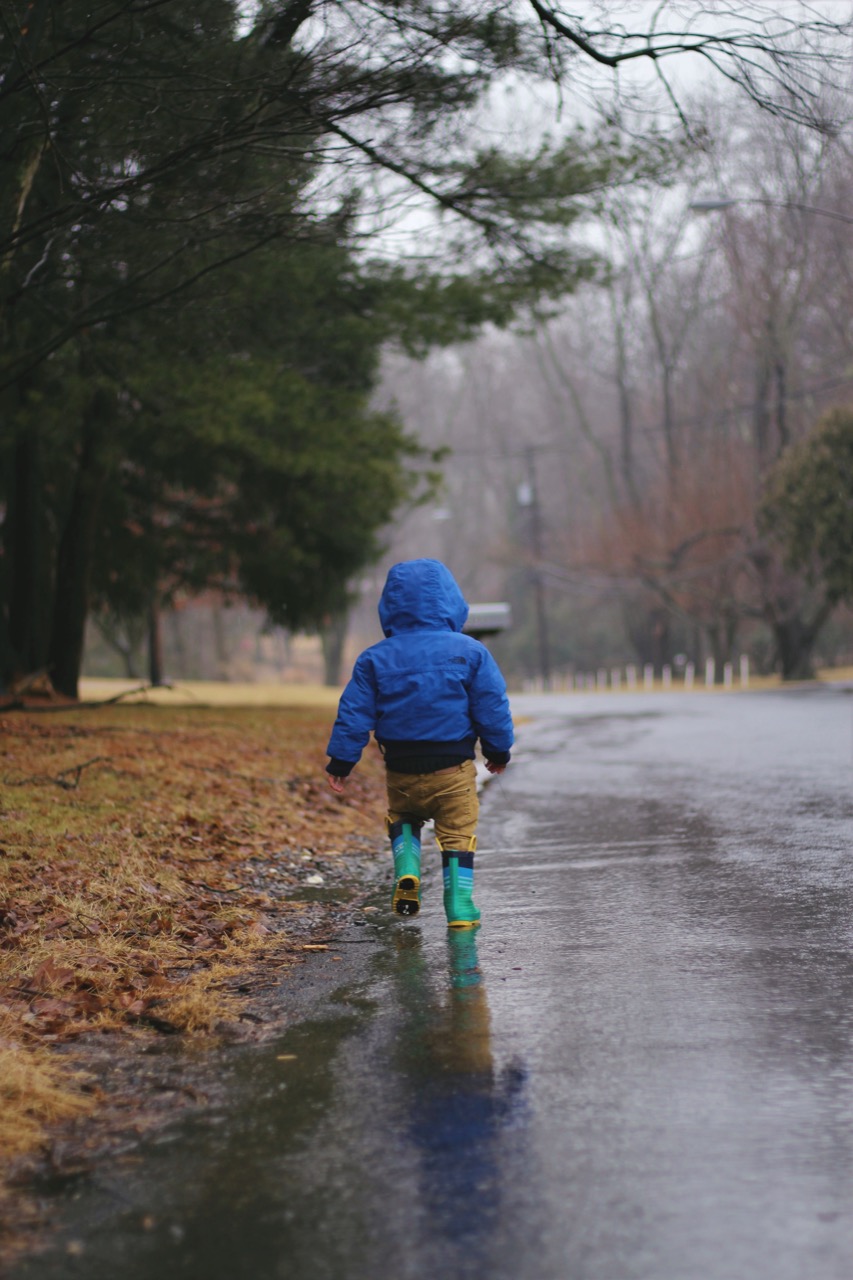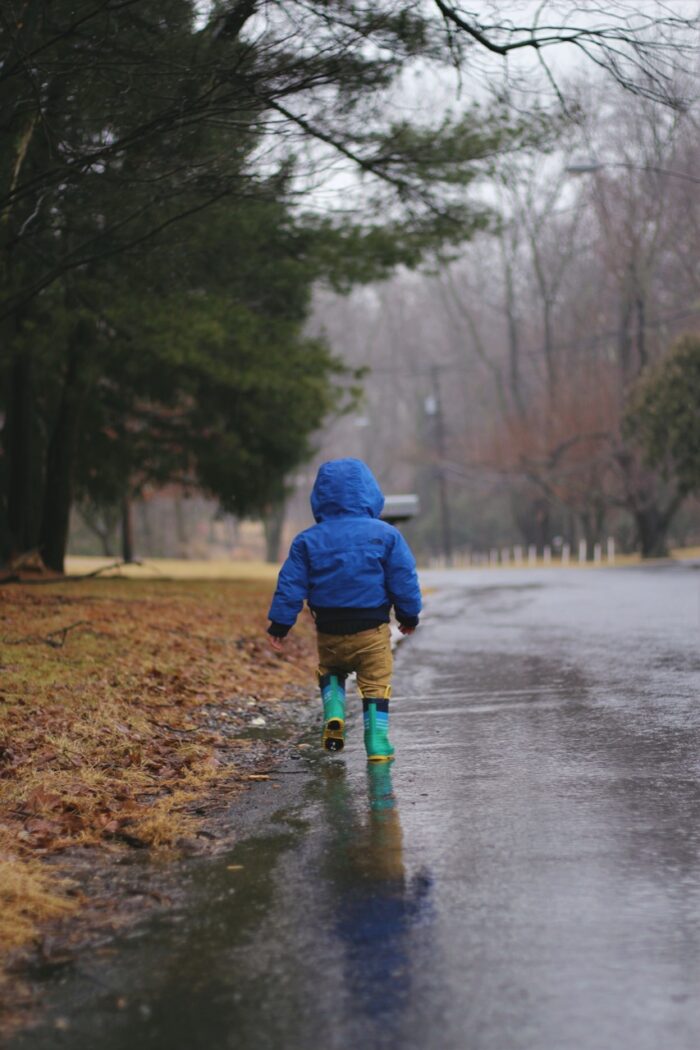 April showers…
We get plenty of rain during the beginning of the spring season, but usually, it's not the yucky kind that makes you want to spend the day in bed. Instead, it's the kind that makes you wanna put on your rain boots and jump through puddles. If that's the case for you, why not take a few pics while splashing away?
3. Planting Flowers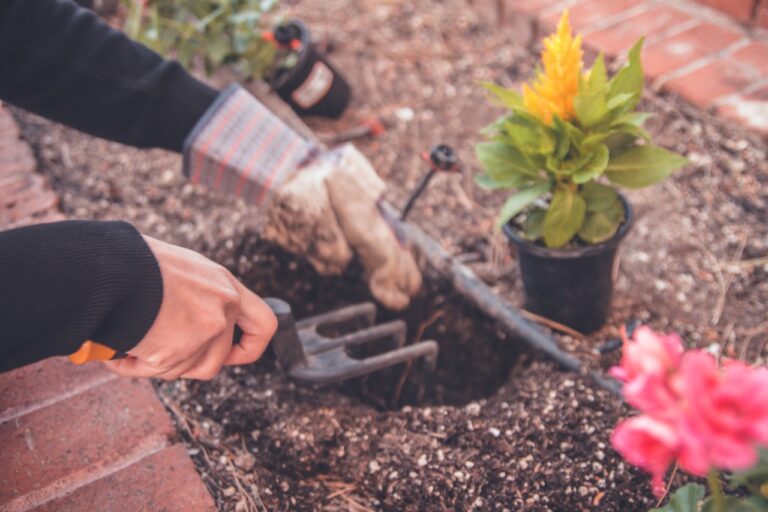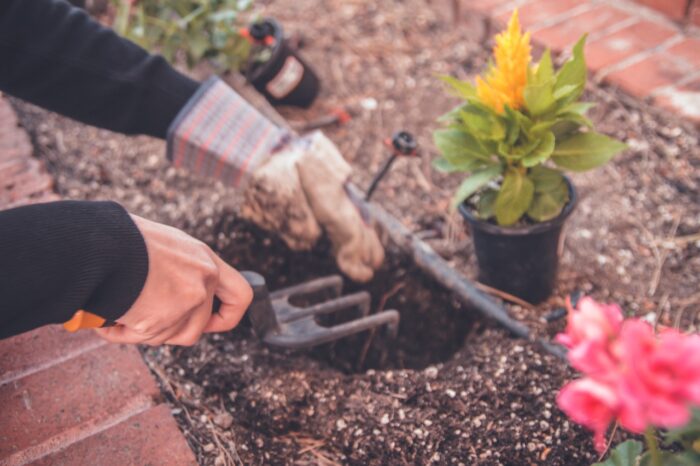 …Bring May flowers.
There's truly nothing like planting new flowers for your garden or watching the ones you have bloom again. Once everything is all set, be sure to snap some photos of your garden so you can display your hard work around the house!
4. Nature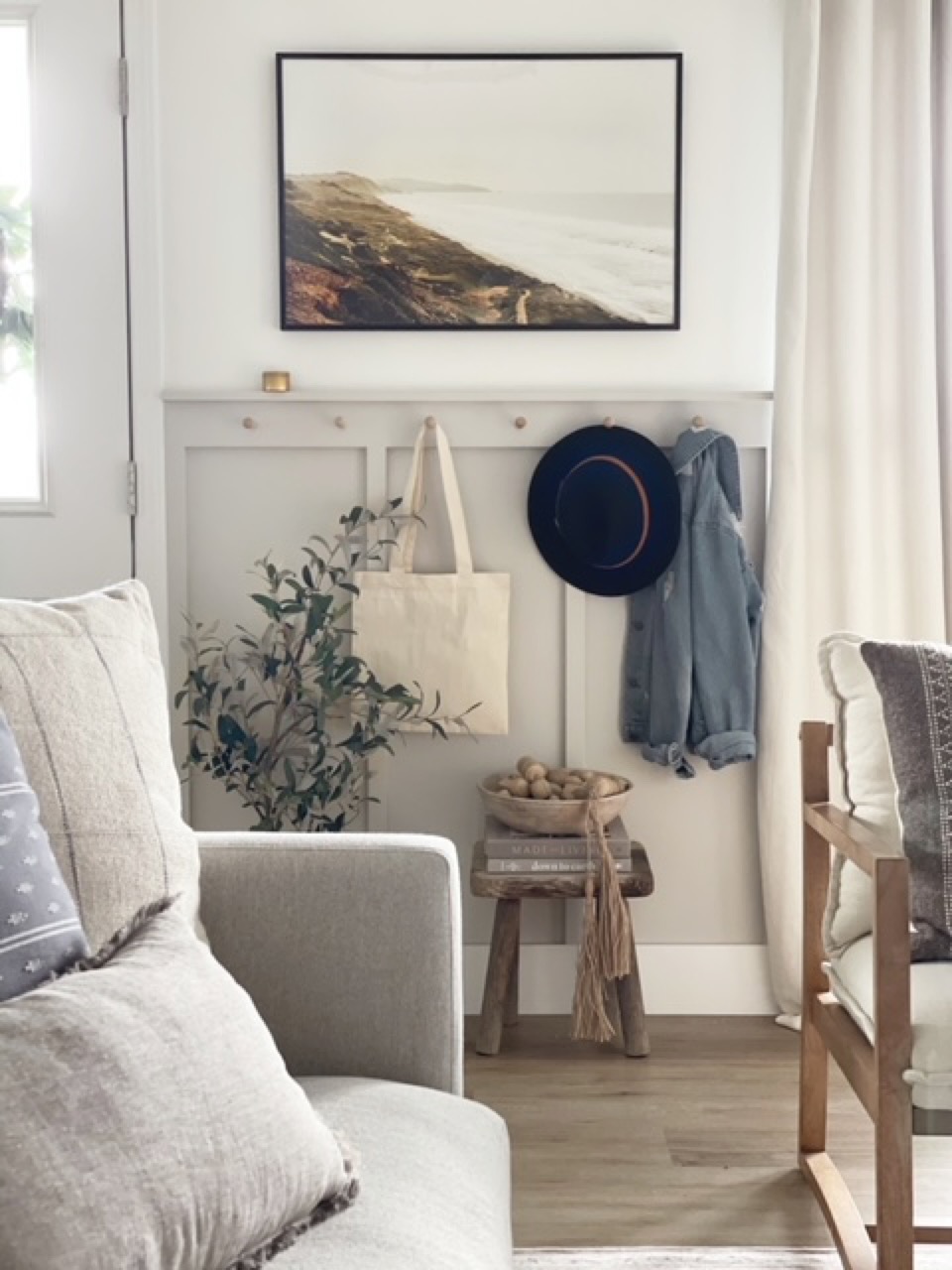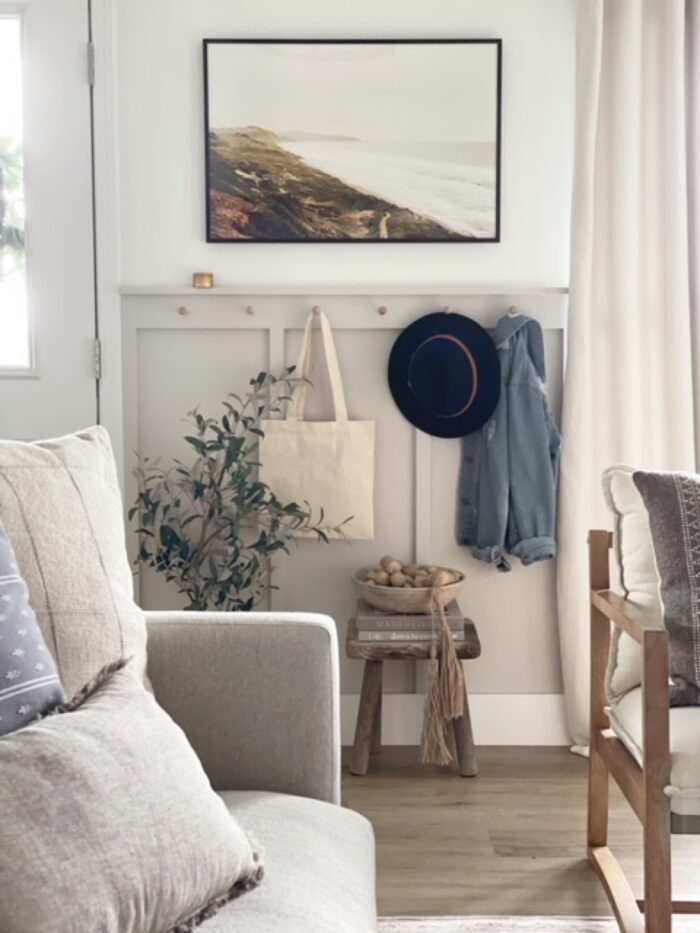 There is nothing more beautiful than nature! The birds are flying around, flowers are blooming, and the leaves are coming back on the trees. Why not take a stroll through your neighborhood and take photos of all the beautiful sights of nature during the spring season? These photos will make beautiful wall decor around your home.
Seasonal Memories: Create A Custom Frame
Once you have chosen what you will frame, it will be time to design your custom frame. The best part about our Frame Designer is that you are in control of everything. From the size to the color, style, and even the type of paper your photo is printed on. While we're always here to help and give suggestions, we leave the design process completely up to you! We'll just do the hard parts like actually building your frames.
Choose Your Size and Paper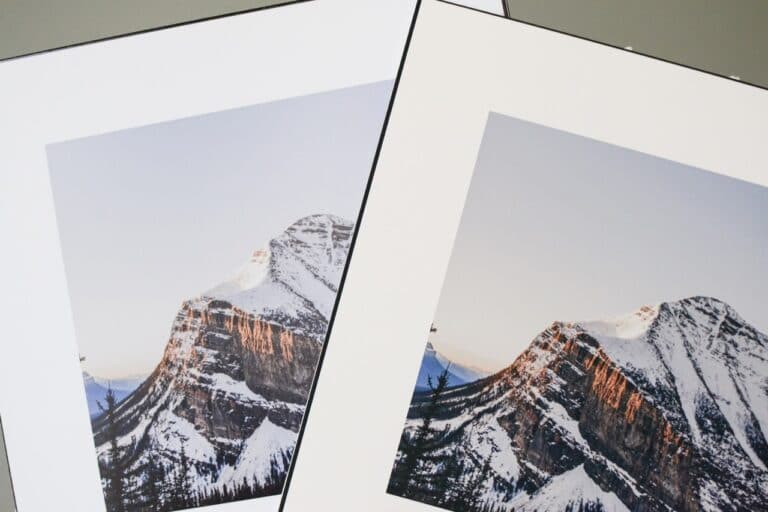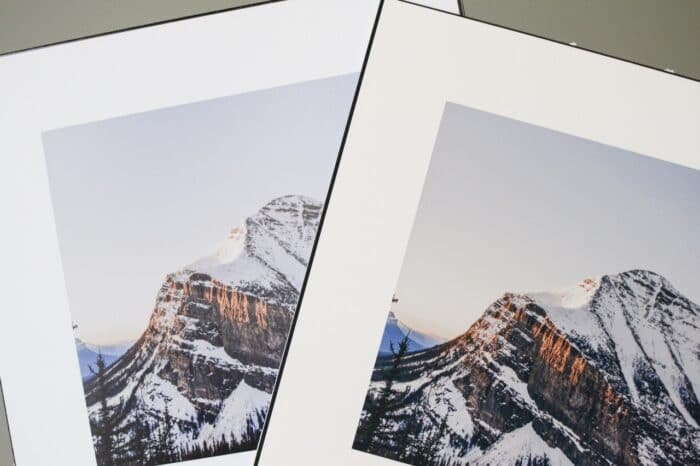 The first step of our Frame Designer is to choose your Art Size. If you are uploading your print to our site, be sure to choose the size that will best fit your wall. Just remember, the Art Size is not the same as the outside of the frame. If you hover over details you will be able to see the outside frame size. If you will be inserting your own art, be sure to measure your art correctly and add those numbers in to represent your Art Size.
If you are uploading your photo to our Frame Designer for us to print, you will then need to choose which type of paper you want us to print on. We have two types, art and photo paper. Rest assured that no matter which paper you choose, our print lab will use top-of-the-line, large-format printers using archival-grade ink and acid-free paper. Both paper types will produce a great-looking print! While it ultimately comes down to personal preference, as a fundamental rule, you'll generally want to choose Photo Paper if you have a photograph and choose Art Paper if you have a digital art reproduction (painting, illustration, etc.).
Seasonal Memories: What Frame Style and Color To Choose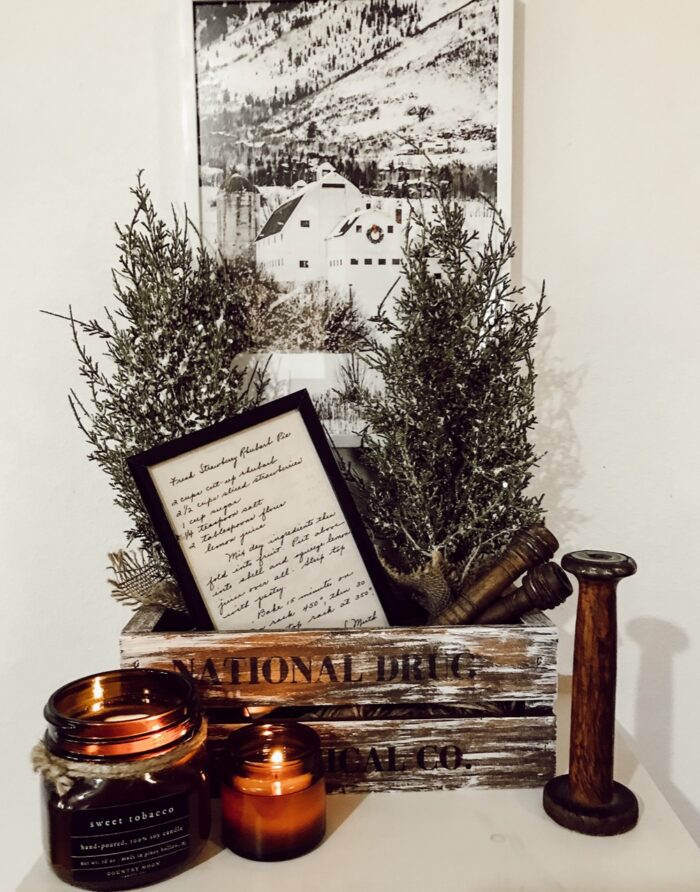 Here at Frame It Easy, we offer 8 different frame styles, 3 wood frames, and 5 metal frames, that come in a ton of different colors. That means we have many options to create your perfect frame. For your winter memories, why not try our Derby frame style in White? The color will remind you of the snow you played in with your kids or marshmallows in your hot chocolate as you watch all your favorite movies near the fireplace.
Our Hanover frame style in Red would be the perfect frame color to complement the red tulips you have growing in your garden this Spring.
Another option is our Dayton frame style in Whitewash. The natural material of the wood will remind you of the outdoors, while the color will remind you of those days spent at the beach with your toes in the sand.
If you are looking for a dark frame option, consider a black metal frame to make your fall photos pop! Our Ashford frame style is a flat, thin metal that won't distract from your photo, but instead will create a beautiful display to hang your fall memories in.
To Mat Or Not To Mat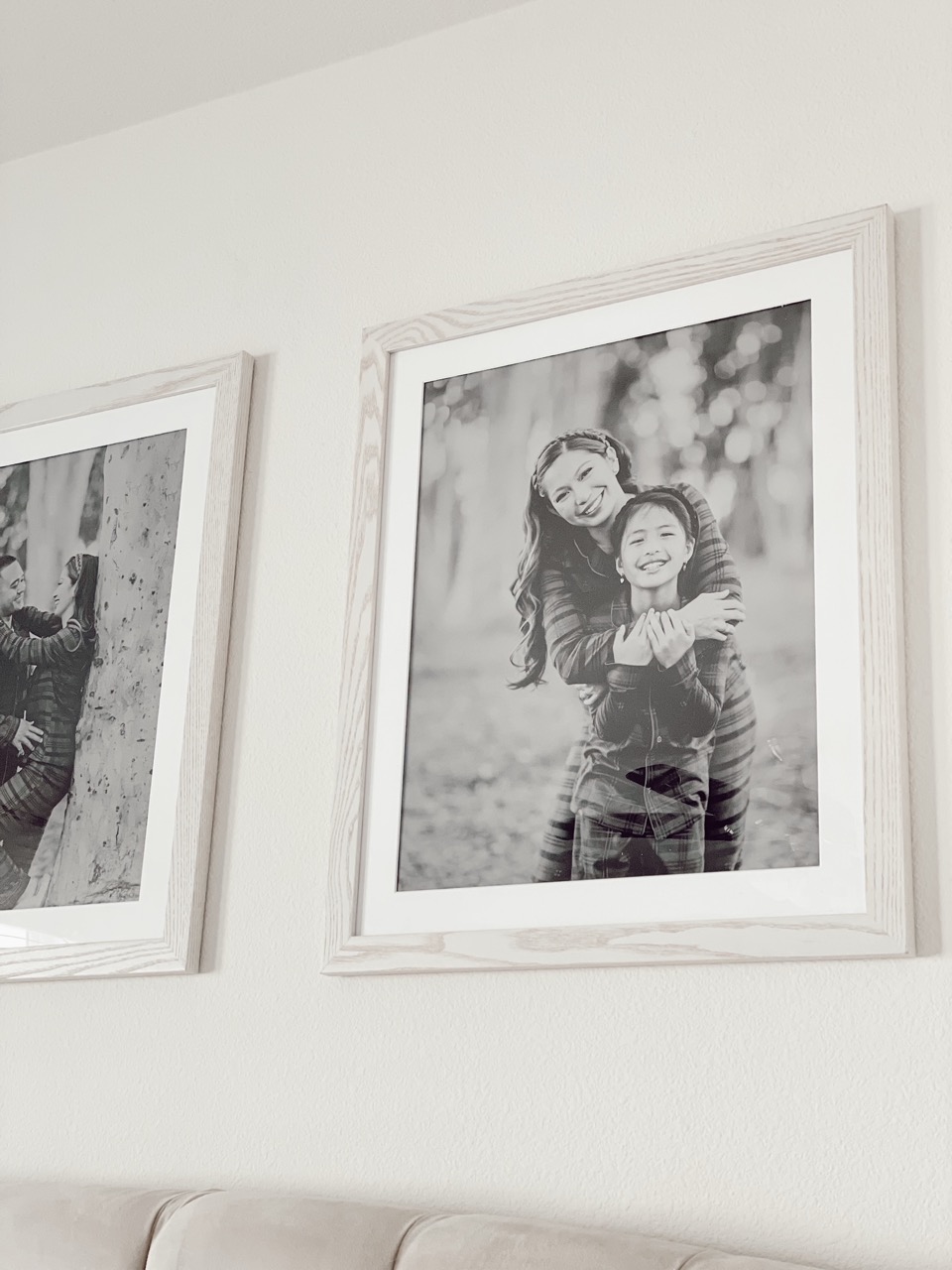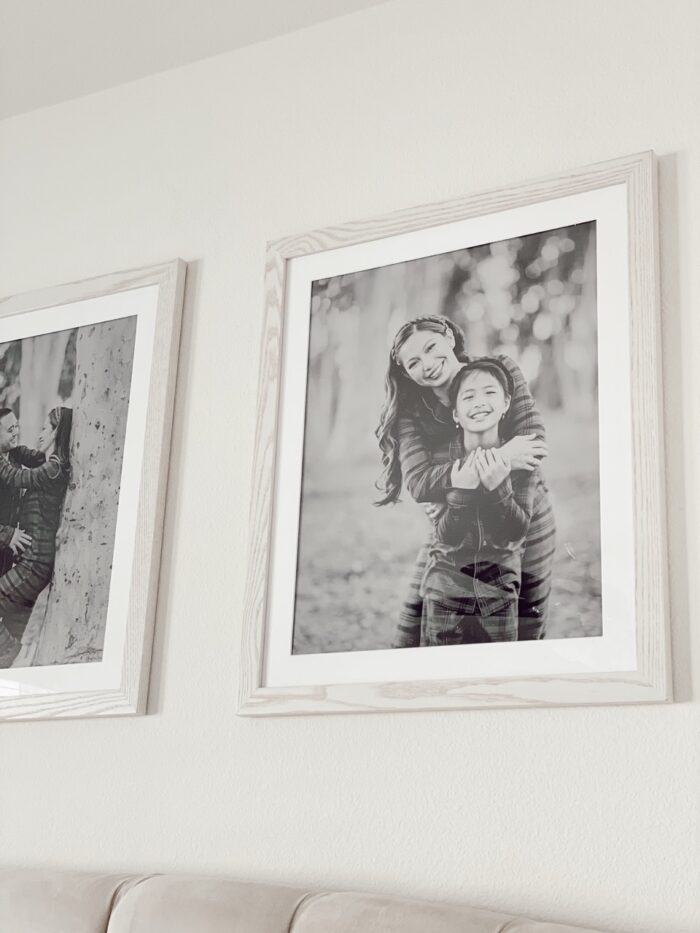 The third step is to choose whether you would like to add a matboard or not. Matboards are a cardboard-like material that serves two purposes: to protect your artwork from damage and to enhance its look of it. You have the option to add a single or double matboard or none at all. We suggest if you are adding a matboard, add a color that is going to enhance your picture.
Look for small colorful details in your photos, such as an accessory, an article of clothing, or even something in the background of your photo that will give your photo that extra POP it was looking for! Plus, with over 75 colors to choose from, your possibilities are endless.
Choose Your Cover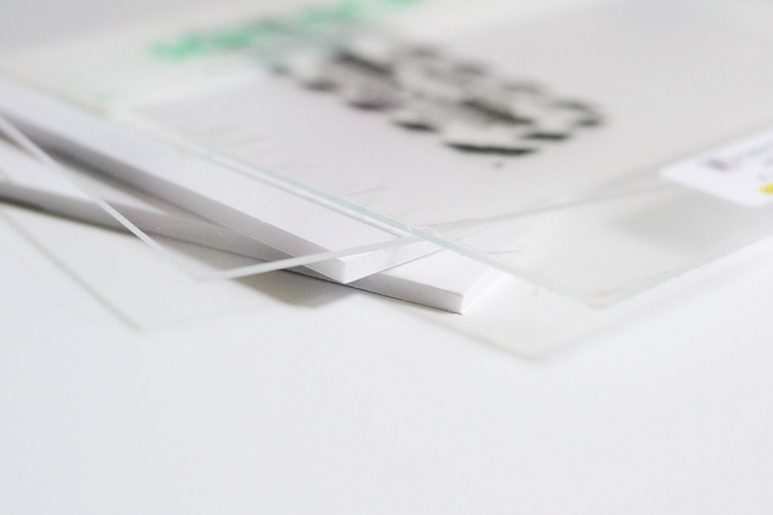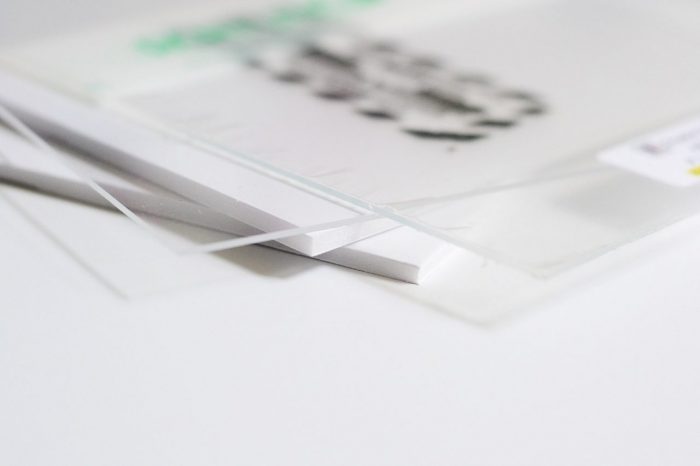 Finally, your cover! Last but certainly not least is choosing your cover. We have two options for covers, our clear acrylic which is the most conventional and almost like looking through glass. If your photo is colorful, clear would be the best option, as it would not soften any of the colors in your photo or artwork. However, the clear finish is reflective, and it could cause glare if placed near a window, where the sun would shine through.
The other option is our non-glare acrylic. This will soften the color of your photo, so we recommend using it if your photo doesn't have bright colors, or is entirely in black and white. Non-glare acrylic will also diffuse sunlight that hits it, which would make your artwork more viewable if you decide to hang it near a window or door.
Seasonal Memories: Where To Display Your Seasonal Memories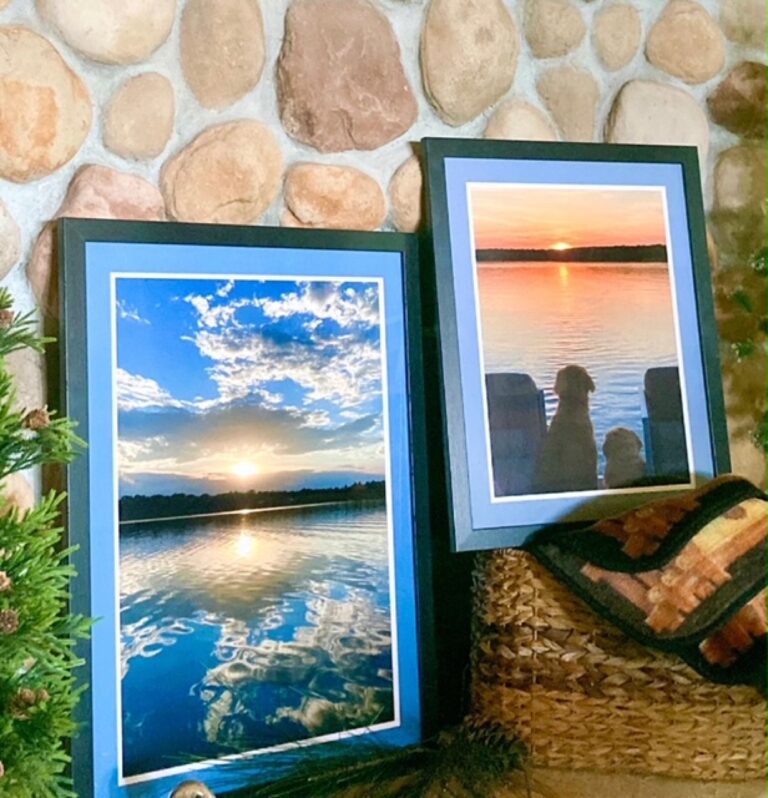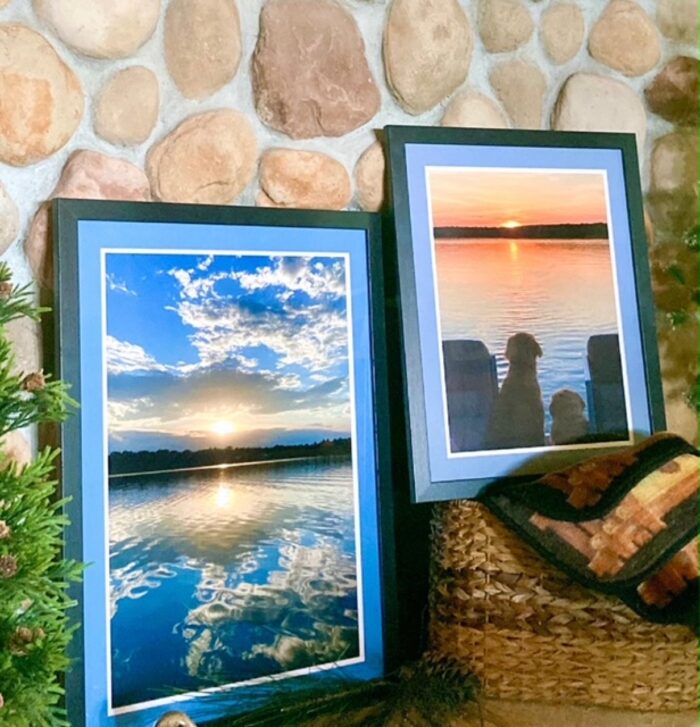 You are set with what you are framing, and you have created your custom frame, now it comes time to decide where you are going to display those awesome seasonal memories.
There are many great ways to display your photos, and the choice is completely up to you, and that's what makes home decor so fun! If you've been to our Learning Center before, you know that we are big fans of gallery walls. Gallery walls are the perfect way to display all of your favorite photos in one place.
If you have a fireplace, consider standing your frames up on your mantle, with the help of our EaselMate™ which you can find on our Accessories page. Just be careful about hanging or standing frames above your fireplace, as it may be a "risky" area and we want you to be as safe as possible!
Another great place to hang your seasonal memories is in your living room. While your family gathers around the couch to watch your favorite movie or play a board game, you can reflect on all the fun you had and the memories you can now cherish forever!
Seasonal Memories: Final Thoughts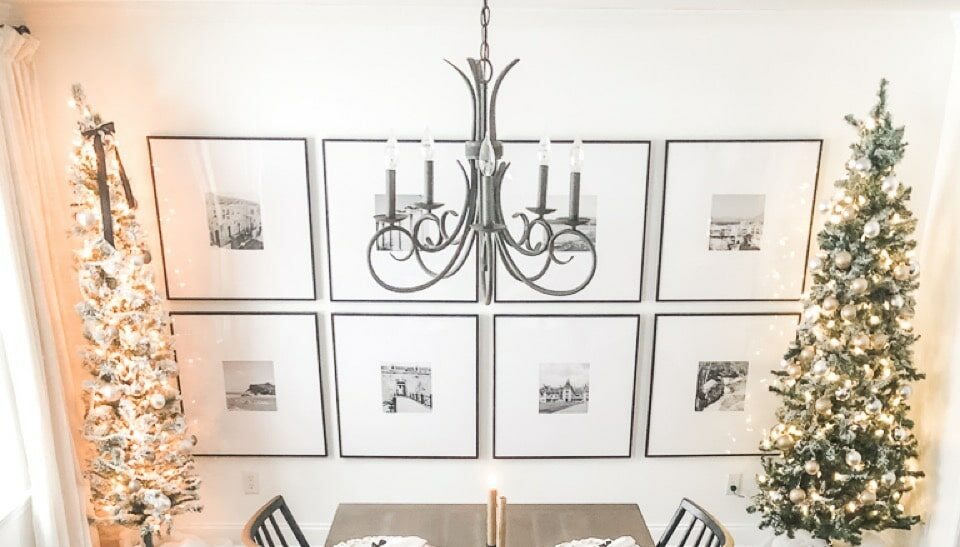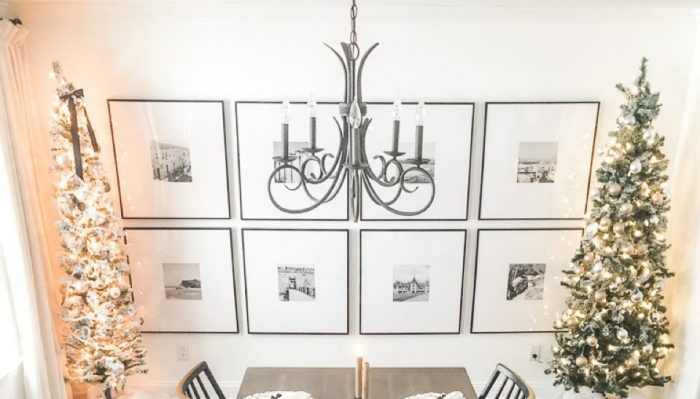 Each season gives you a new chance to create beautiful memories with your loved ones, and the memories you make during each season make for some great wall decor! Lucky for you, with Frame It Easy, framing your seasonal memories has never been easier. Whether you're displaying your snowball fights or your kids relaxing by the pool, each season will always be with you.
We hope you've gotten some inspiration for what seasonal memories to frame, but the choice is all yours! Whatever memories you've made are worth a grand display. And with so many frame styles and colors, you are bound to find a frame that will compliment your photos and artwork best. Making a picture frame display is another way to memorialize each season as it comes and goes.
Of course, be sure to share your seasonal memories with us on social media once you have them displayed in your home! We can't wait to see what you created.
This post first appeared as Seasonal Memories: Creating The Perfect Custom Frame on Frame It Easy - Learning Center for Custom Picture Framing.