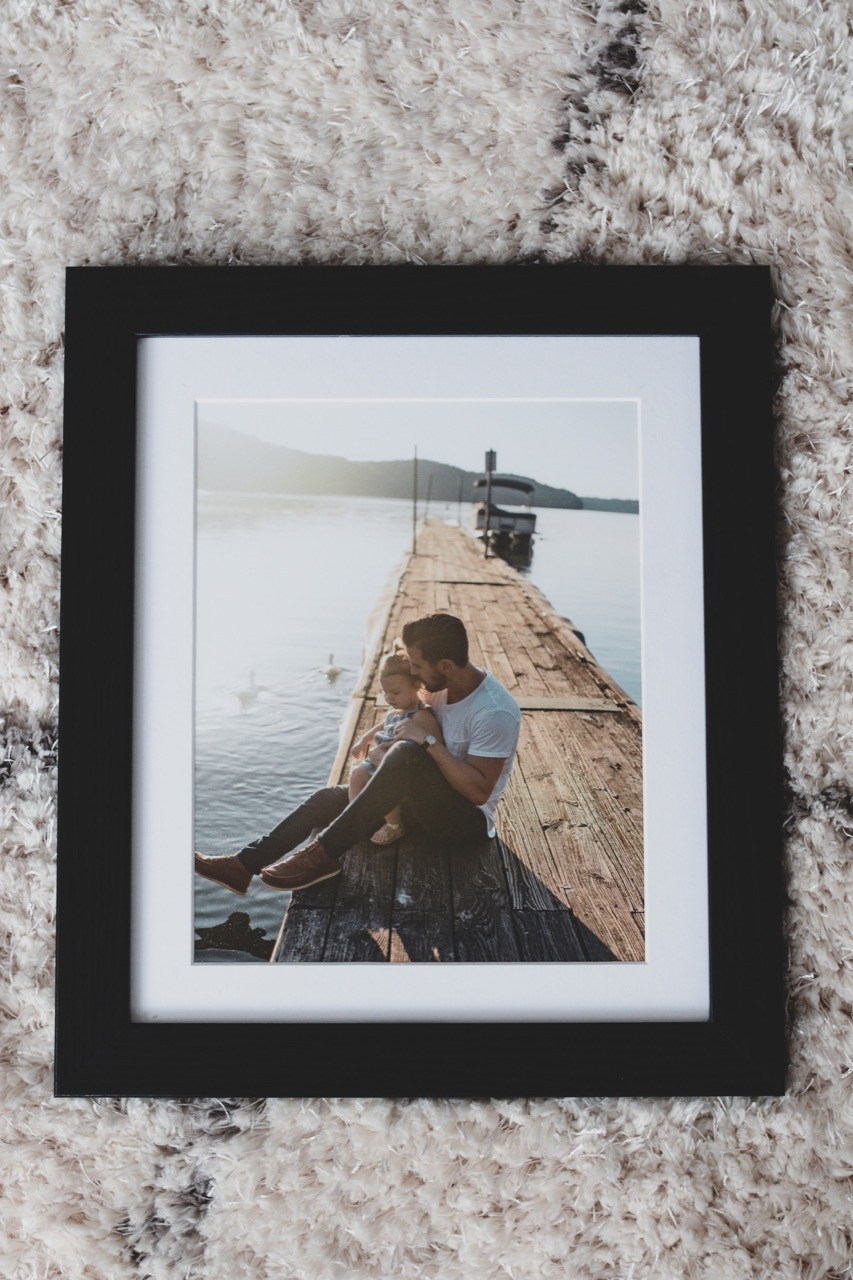 As 2019 comes to a close, we reflect on all the events, big or small, that occurred in our lives this year. Maybe there was a wedding or the arrival of a new family member. A milestone that you achieved, like a graduation or bowling the perfect game. Perhaps it's something less momentous that sparks a memory. Sometimes the lunch you shared with a grandparent, a walk on a starry night, or giving your pet a bath brings an instant smile to your face. Chances are, you captured many of these events with your phone. Whatever joy this year brought you, there's no better way to keep the memories alive than with framed cellphone pictures!
Since taking cellphone pictures are so effortless these days, you may not think these photos are frame-worthy, but sometimes those are the moments that best represent you! So instead of just scrolling past them, consider ways you can frame, display, and enjoy them for years to come. Here are some suggestions from Frame It Easy on choosing the cell phone photos that have earned a place in your heart…and a spot on your wall.
Choose Your Favorites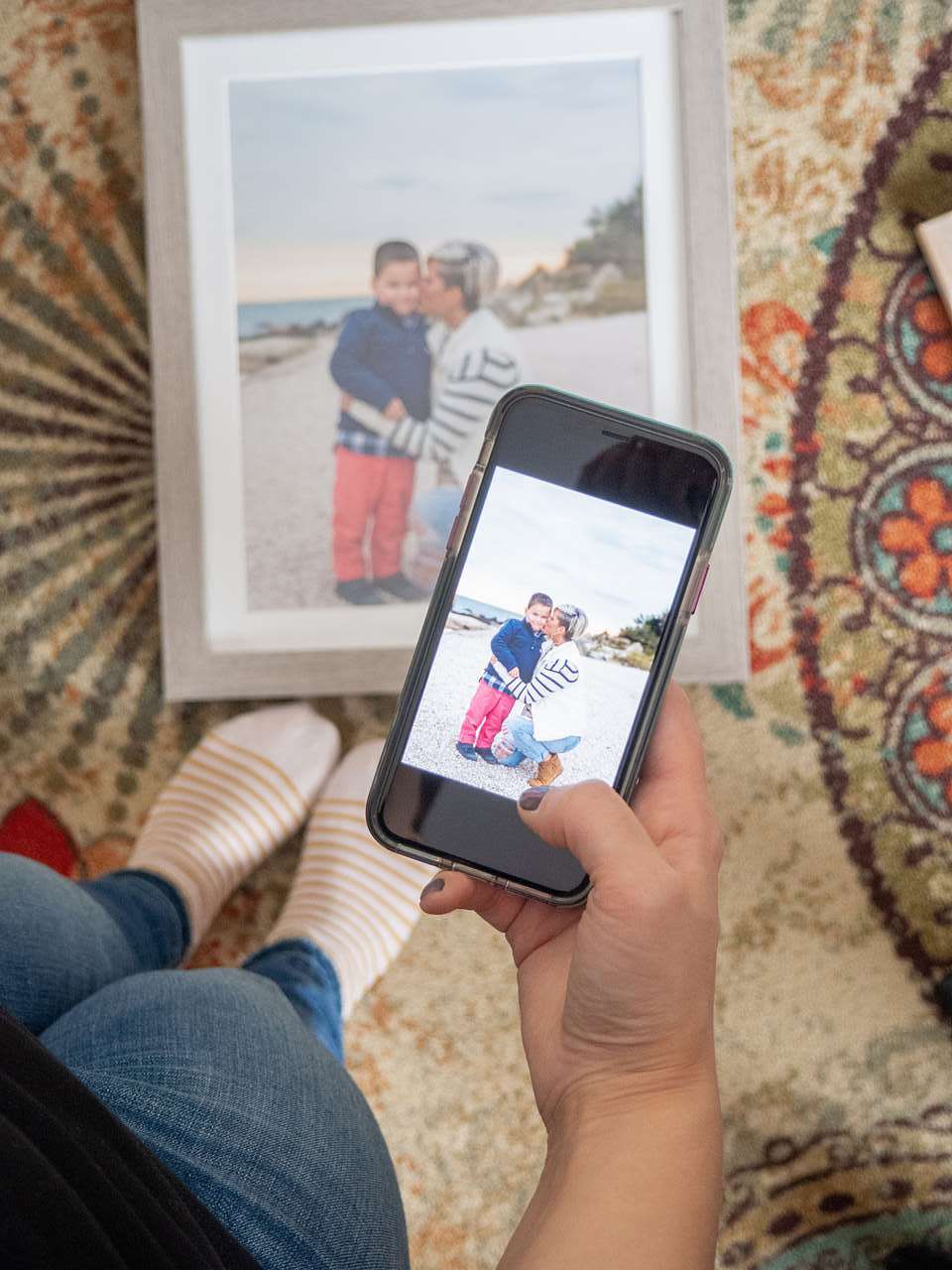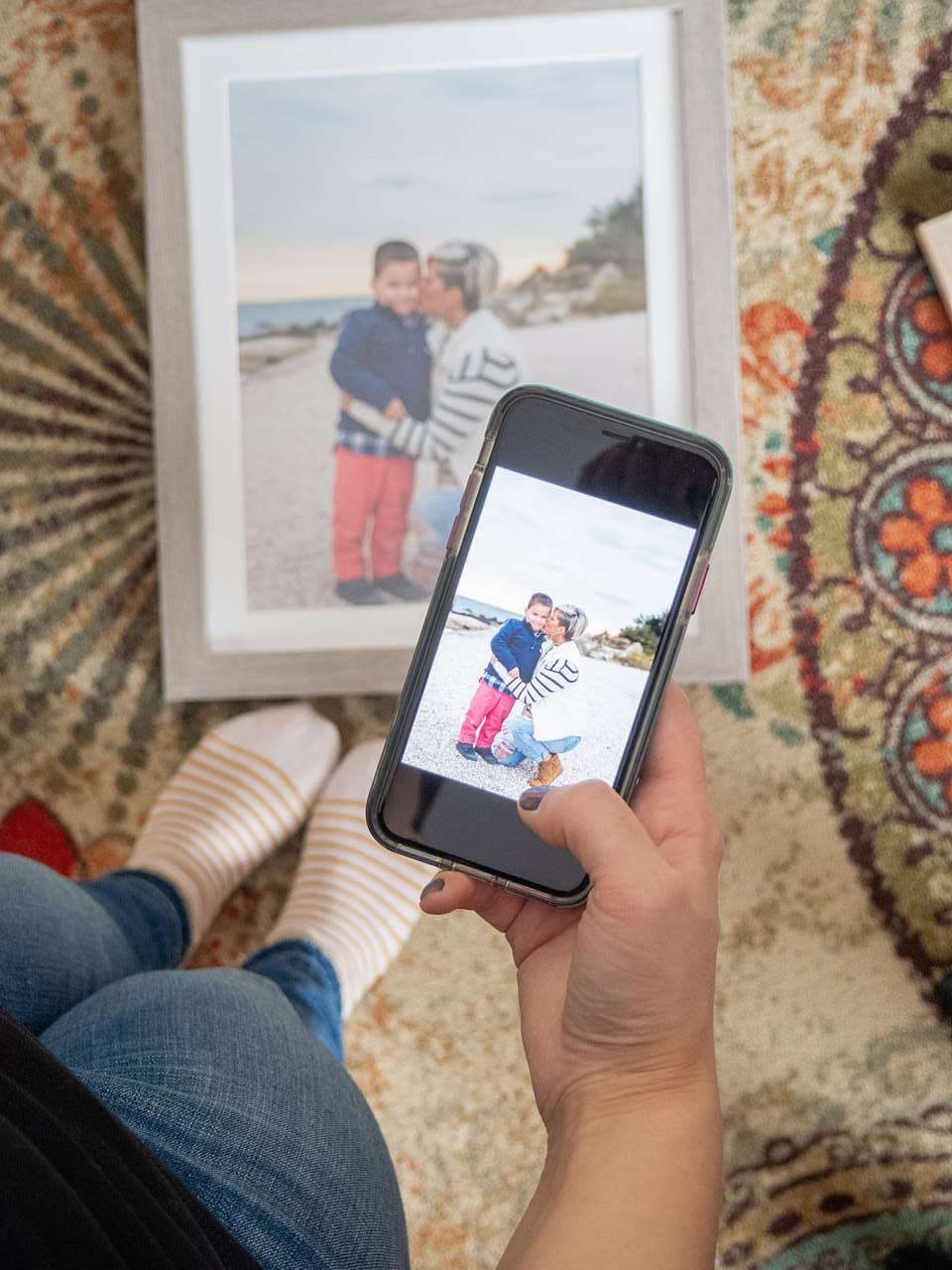 We store tons of photos in our camera roll, some dating back years, so how do you even begin to choose which are best to display in your home? Start with the ones that make you smile, that spark a memory of that moment in time, the ones that make you want to relive that moment.
Most of the pictures on our phones are candid shots with family and friends. They don't exactly have a "professional" quality, but that's what makes them so special: the one where your dad's eyes were closed because he was laughing so hard, your dog got caught chewing your roommate's slipper, or the selfie of you and your bestie when the wind gave new meaning to having a bad hair day! These pictures showcase the unique personalities we are surrounded by, and if they made you happy when you took them, they are the ones that you want to frame so you can smile every time you pass them.
Chances are you posted those photos, as well as many others, on social media. Look at the ones that got the most "likes" and comments. If your friends enjoyed a photo, it's probably a good choice for framing.
Use Your Phone's Editing Features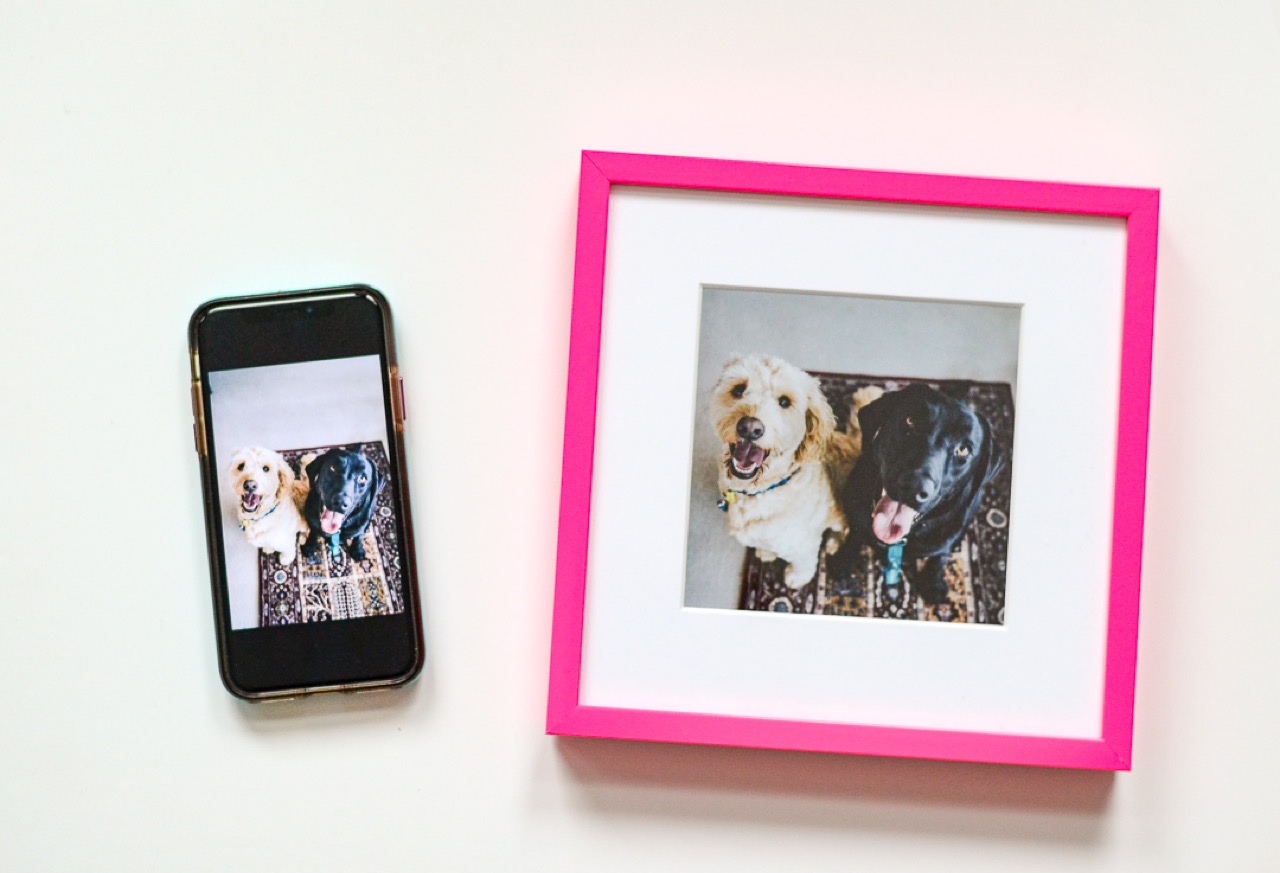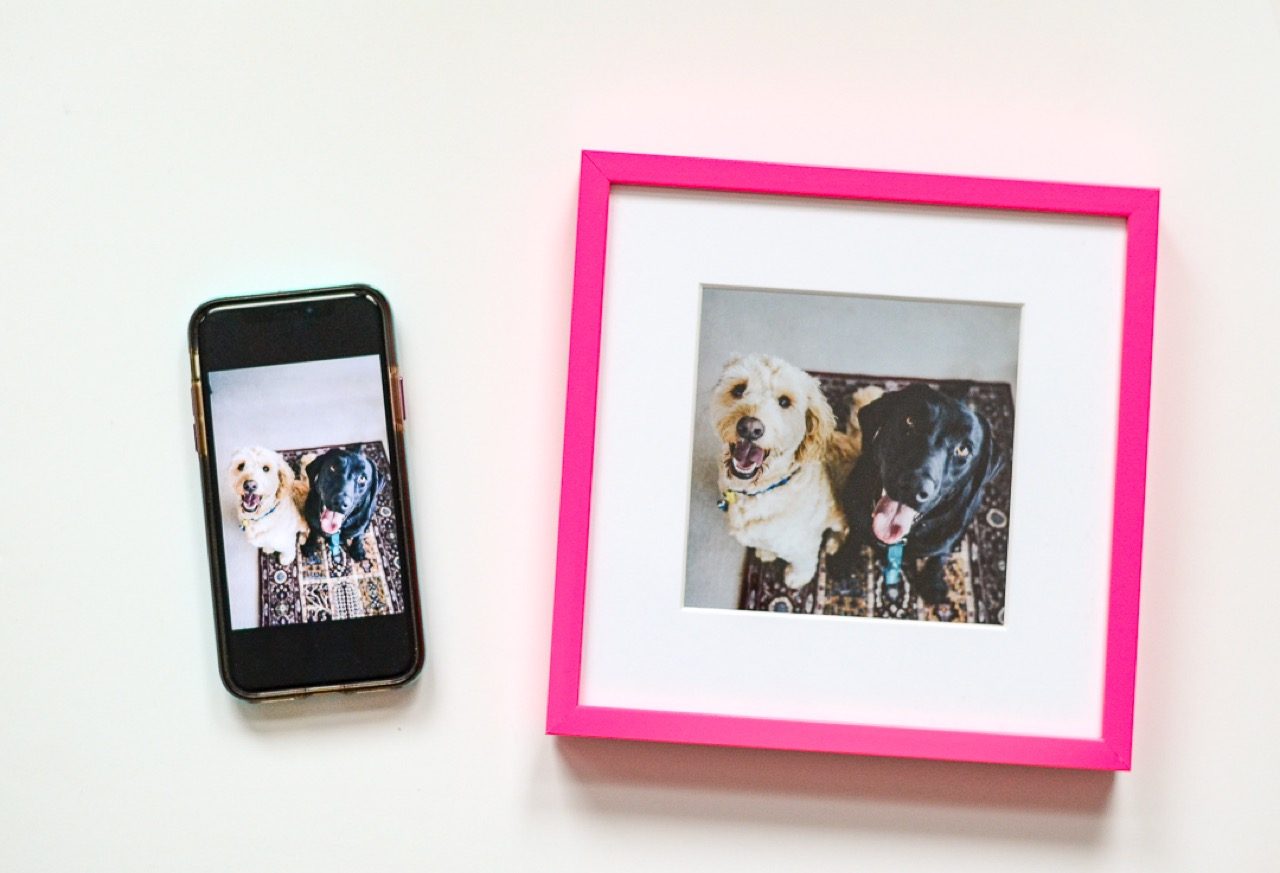 If you have an iPhone or an Android, there are lots of ways to edit your pictures built right into your phone. You're able to adjust the brightness, get rid of red-eye, add filters, and much much more. If you want to step it up a notch, there are tons of apps you can download to make give your photo a "professional" quality.
Check out our post on The 12 Best Photo Editing Apps that anyone can use! Remember to crop your photos before uploading them to Frame It Easy. On an iPhone or Android, after you've chosen your photo tap the edit button, then tap the crop button, and simply drag any or all of the four corners to crop your photo to your desired results. Don't forget to hit done when you've finished. Once your photo is cropped, upload it to our site to choose the frame, color, and matting you want. It's really that easy!
Decide Where You Want To Display Your Photo Frames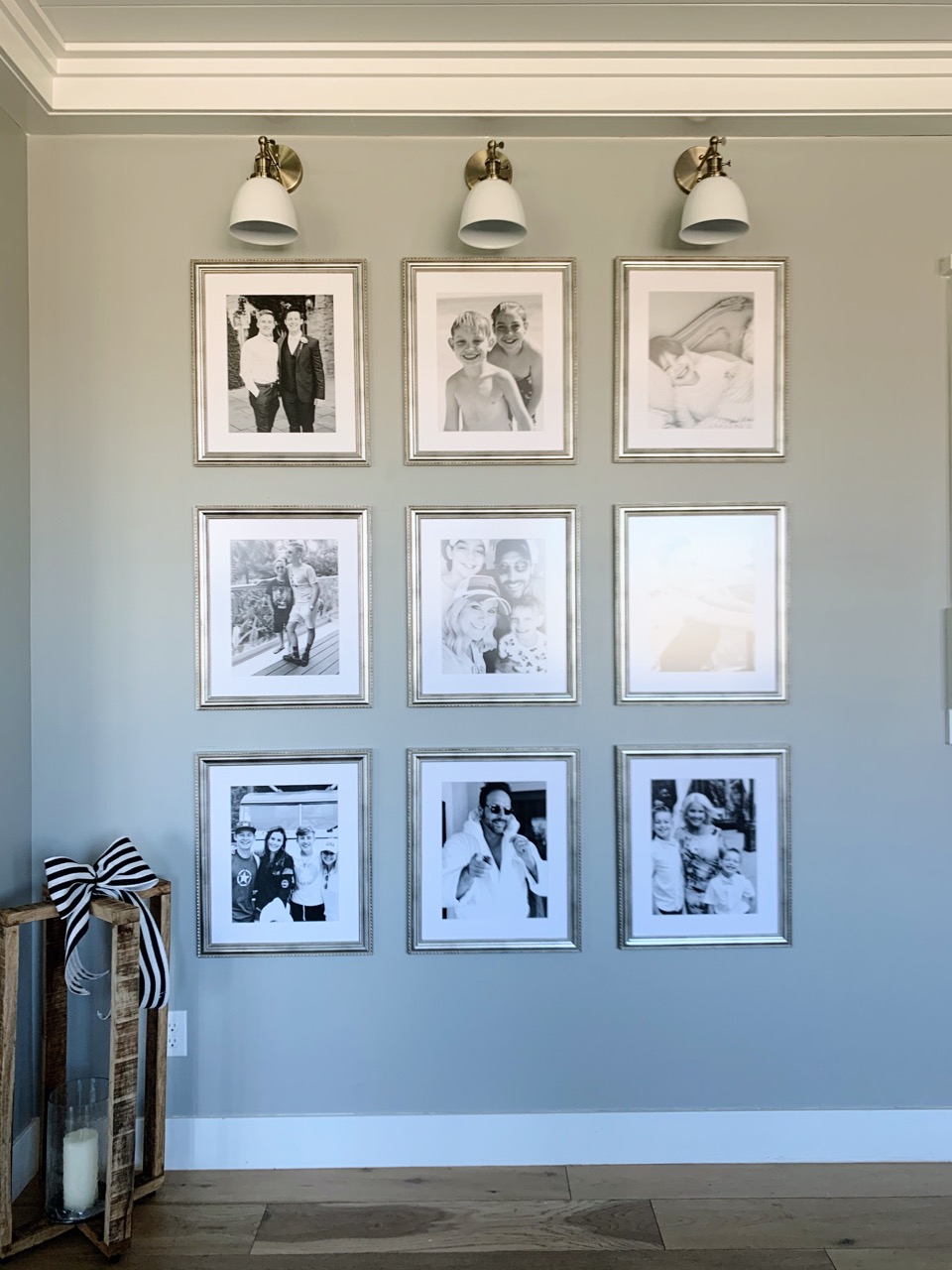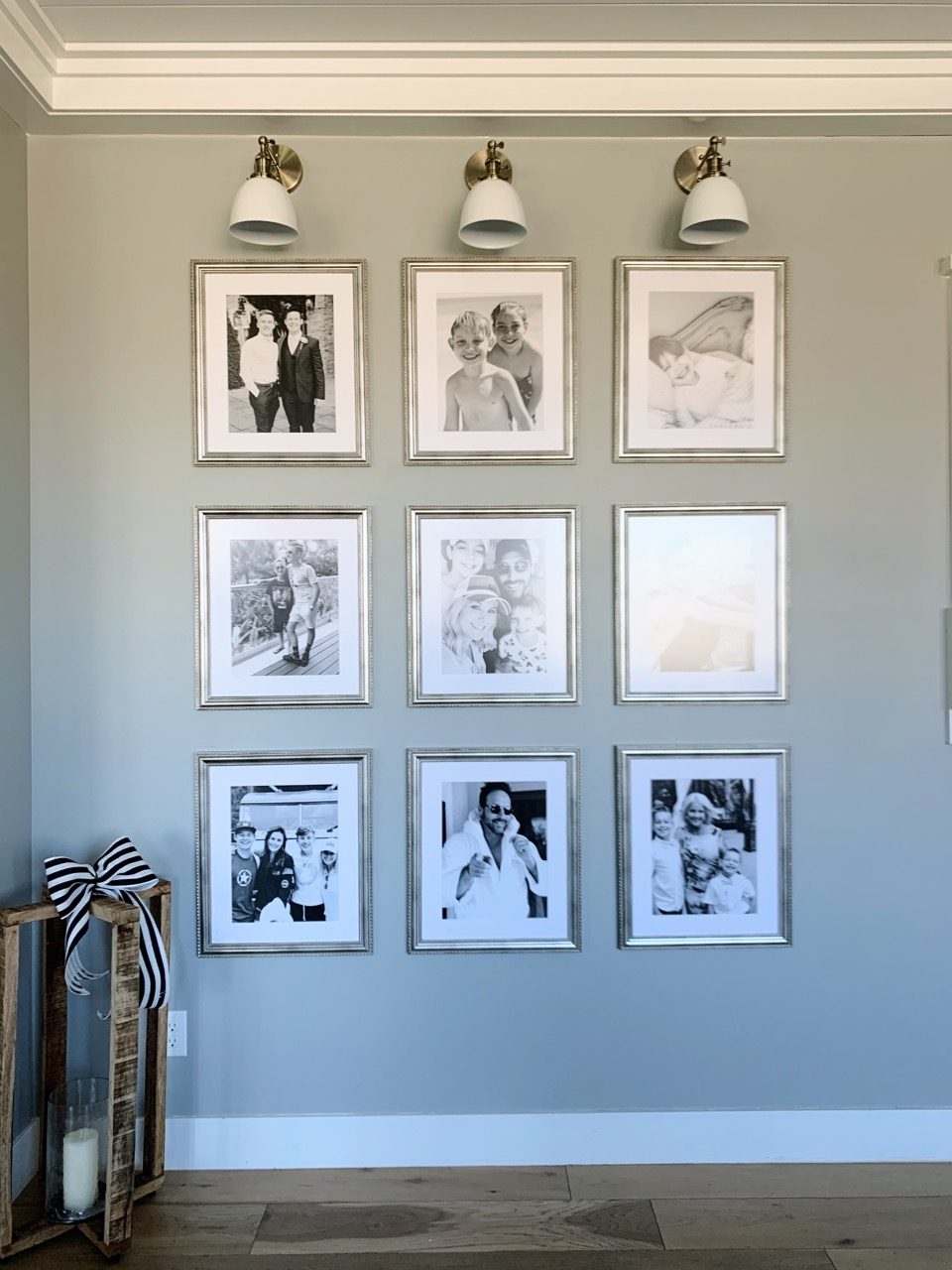 Having a specific area in mind to display your photos can help in your decision-making process. Photos of family and friends can be shared with everyone when placed on your living room walls. Have something more intimate of you and your spouse in mind? Think of a spot in the bedroom or on your desk. A guest room is the perfect locale to show off your photography skills with that shot of the skyline or the trees reflecting off the lake from your last vacation.
A gallery wall is a great way to display a group of photos. Gallery walls can seem intimidating, but with some planning, it is well worth the effort. Check out our post in the Learning Center for advice on how to create a gallery wall in your own home.
When deciding on pictures for a gallery wall, choose a variety of moments that have a "theme." This can be something as simple as using strictly black and white photos, putting together nature photography from your travels over the year, or gathering the photos of your kids that you took while they were involved in their various activities. Find photos that complement each other well, and then head over to our frame designer to design frames that will enhance the look you're going for.

Consider Doubling The Fun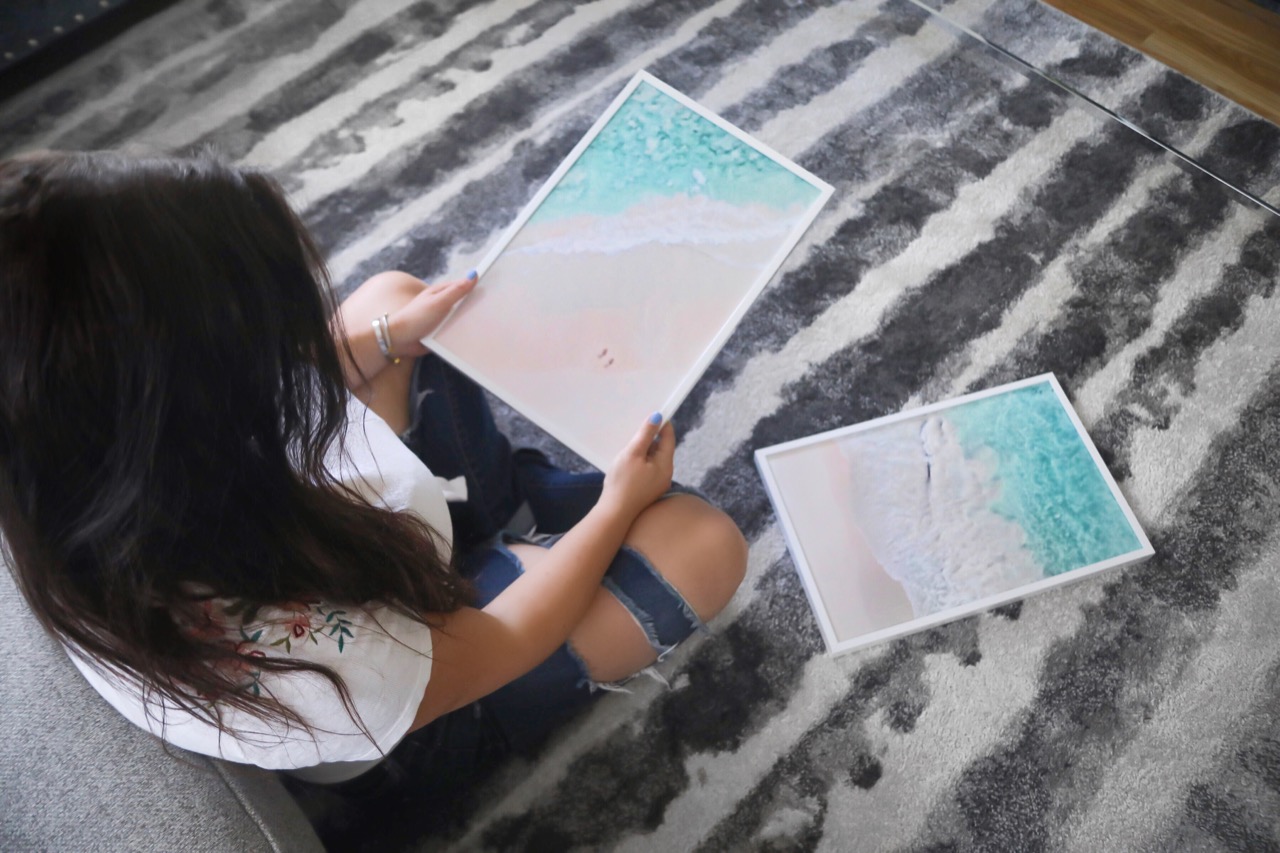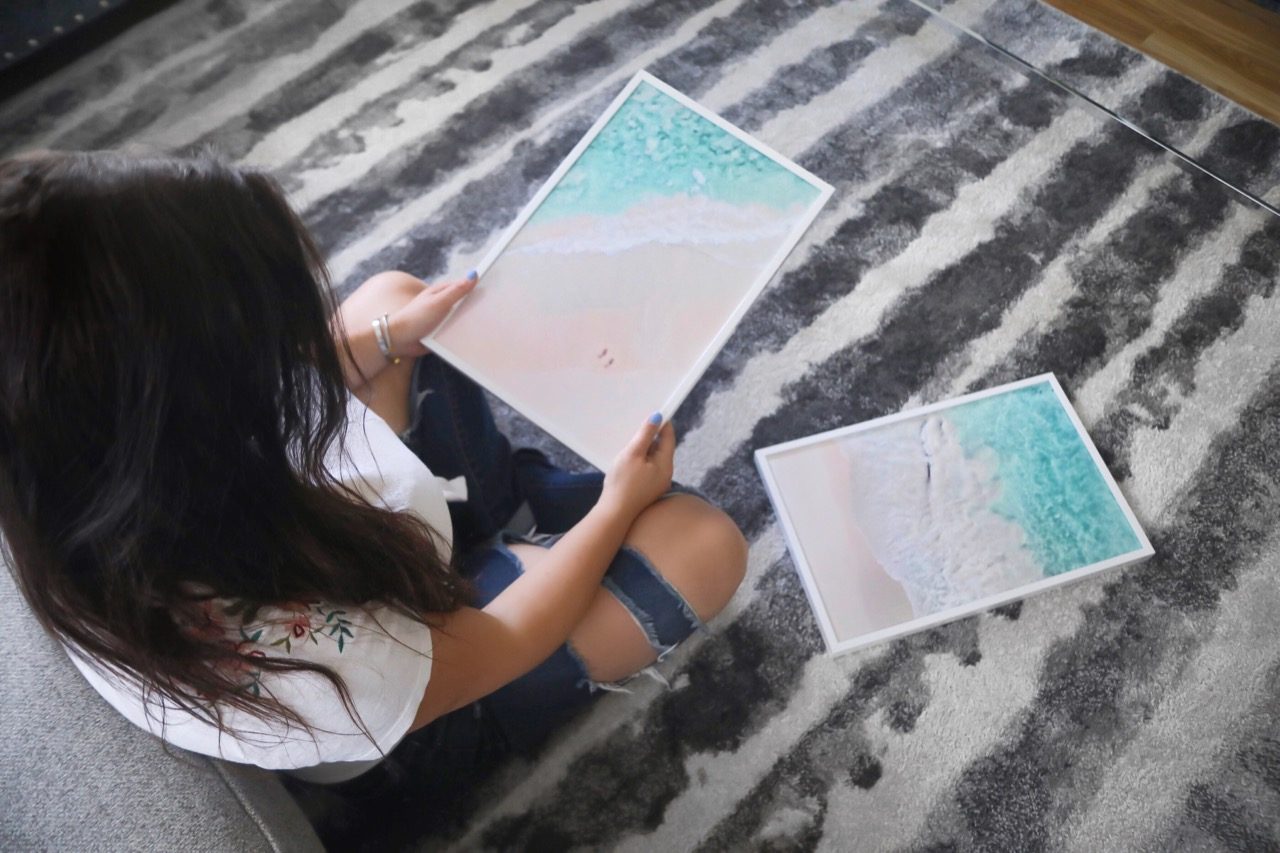 After you've decided which photos from your cell phone you want to frame, consider making a copy to share with someone who will undoubtedly enjoy it as much as you. That photo celebrating your friend's "big" birthday, the selfie of you and your mom at the concert, your daughter scoring the winning goal…a perfect gift for that special person! If you need more convincing, see our post on why choosing custom frames are the best gifts this holiday season.
Final Thoughts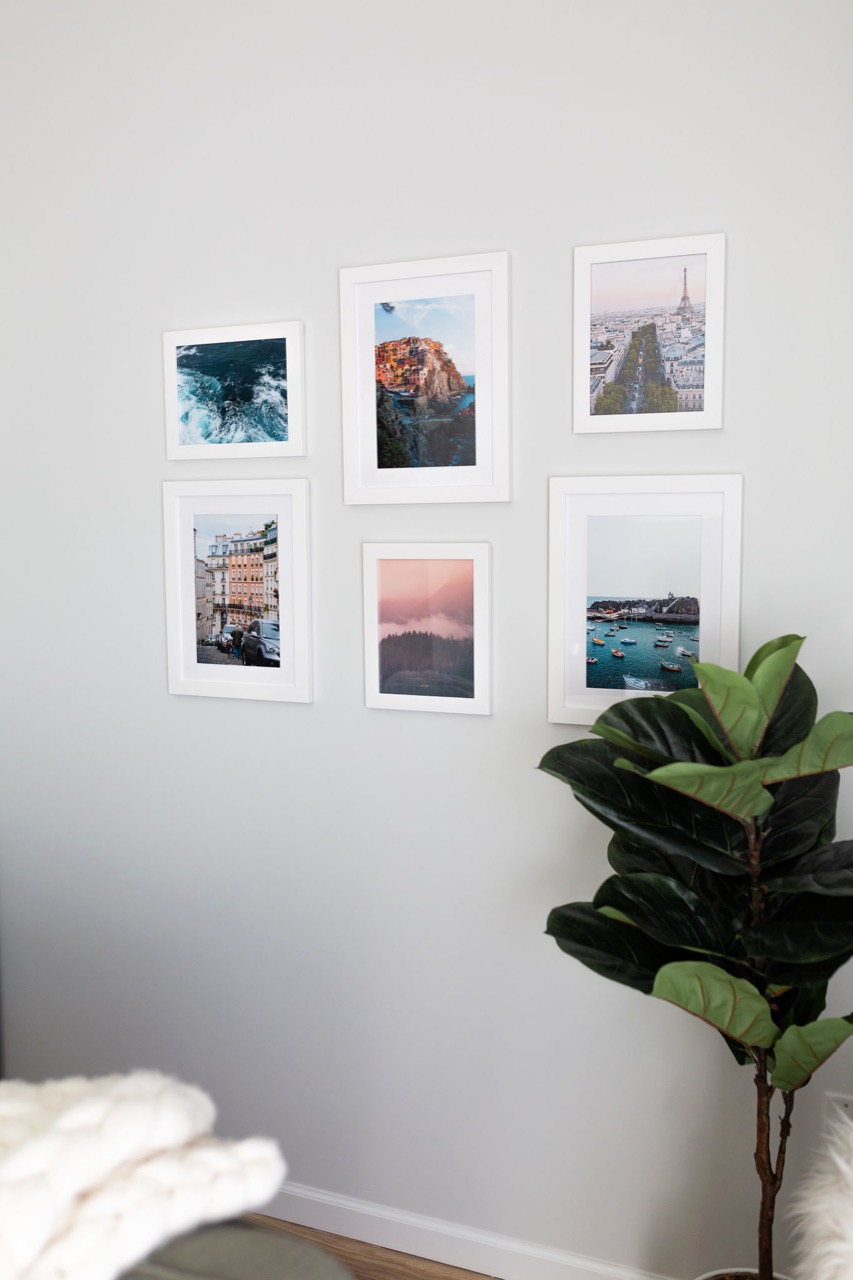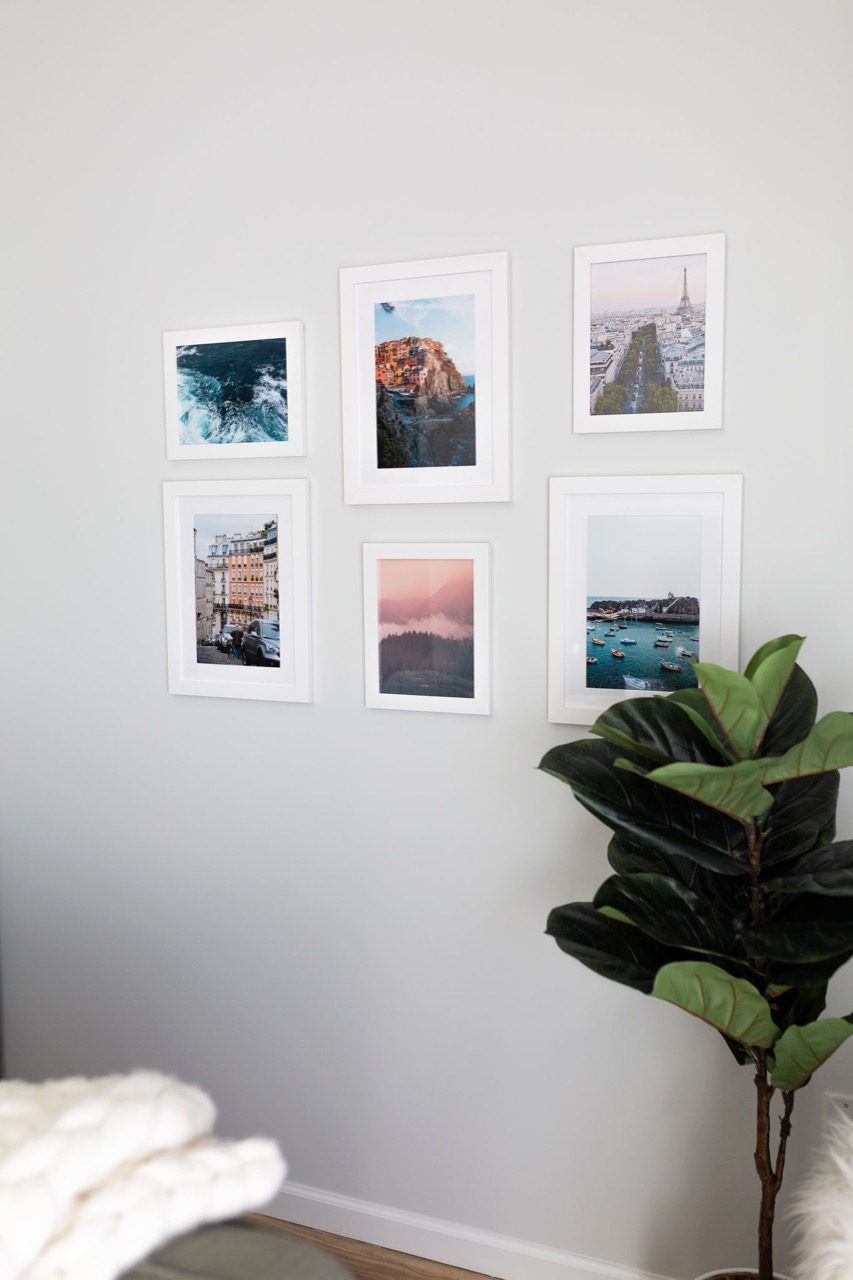 Choosing the right cellphone pictures to print and have framed from your camera roll might seem like a hard task, but with our suggestions, hopefully, you're excited to frame those picture-perfect memories to hang on your wall.
Just remember to choose some of your favorites and decide where you want to display them in your home. From travel photos, candid pictures of your family, or even just pictures of your backyard in the fall, your display of cellphone pictures can look just like your own personal art museum or gallery.
Looking for more picture ideas of your family to display in your home? Check out our post on the best family holiday photo themes.