When it comes to custom framing, you have tons of options. You have over a trillion choices for frame, mat, and size combinations on our site alone. Indeed there are even choices with how you want to hang your frame. And we're not talking horizontal versus vertical, either.
There are two main different types of wall-hanging mechanisms: sawtooth and wire hangers. The distinction can seem meaningless to some: Why would you put so much thought into a part of the frame that won't be visible once you hang it on the wall?
Good question. But sometimes it's the parts of the frame you don't see that make the biggest difference. Wire and sawtooth hangers can serve different functions, and which exactly is right for your project can depend on the size of the frame.
Luckily, here at Frame It Easy, we make it, well, easy for you. We have a system that automatically dictates which type of hanger you get, and it all depends on the size and material of the frame. If you have a wood frame that's over 30″ wide, you'll be getting sawtooth hangers. For everything else, the wire hanger should do the trick.
If you have a preference, though, you can always reach out to us, and we'll see what we can do! It's your project, so we want you to be the happiest with it.
If you'd like to learn more about the specifics of each hanger, keep reading!
Sawtooth Hangers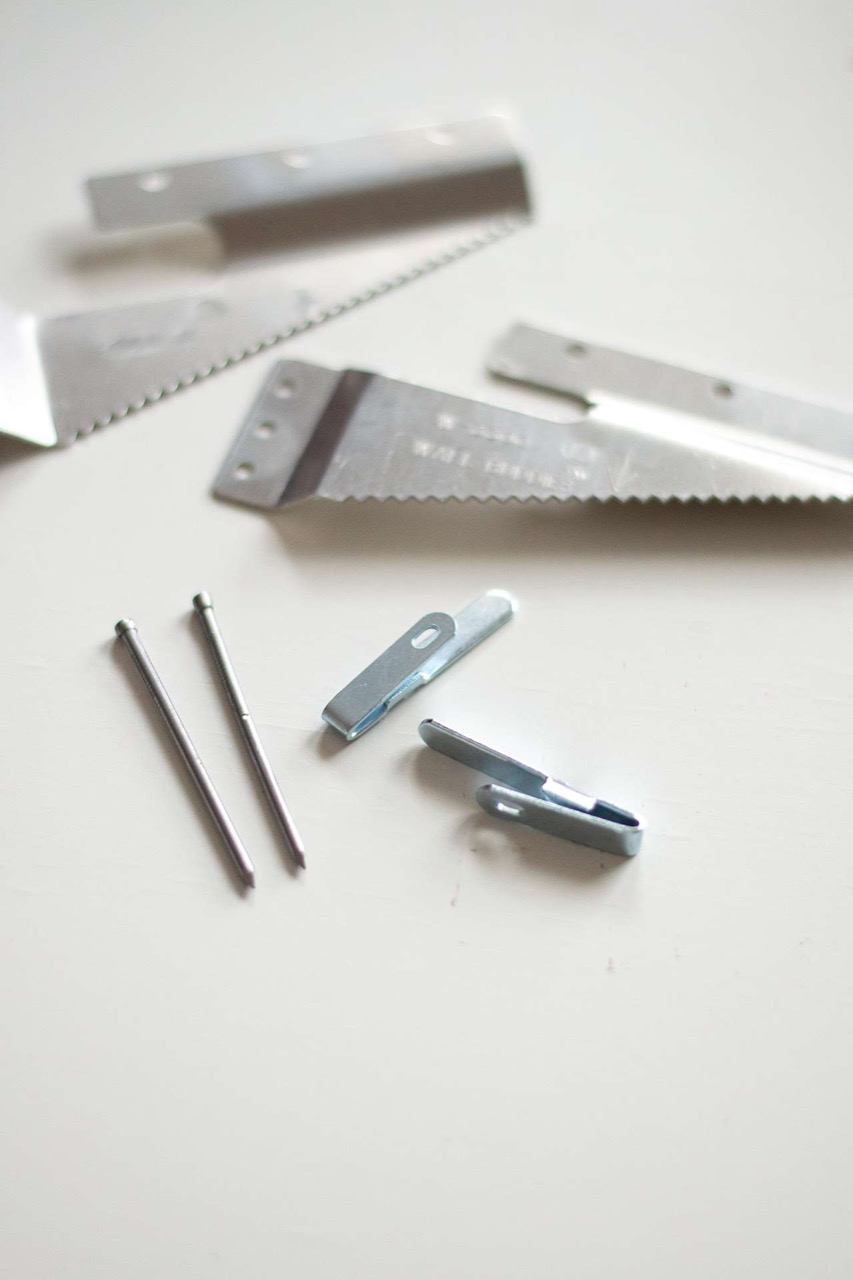 Sawtooth hangers are less conventional in the hanging world. Indeed, most people expect wire on the back of their frame. And if they receive sawtooth hangers instead, they might have some questions. That's why we're here, to help you out!
Here at Frame It Easy, we put sawtooth hangers on our wood frames of 30″ in width or more. This is to prevent bowing. Sawtooth hangers have some benefits, too. On top of them being more preventative of bowing, you also won't have to adjust the frames to keep them level. Just make sure their corresponding wall buddies are aligned, and you should be all set.
That said, wires have their benefits, too. Let's go over them.
Wire Hangers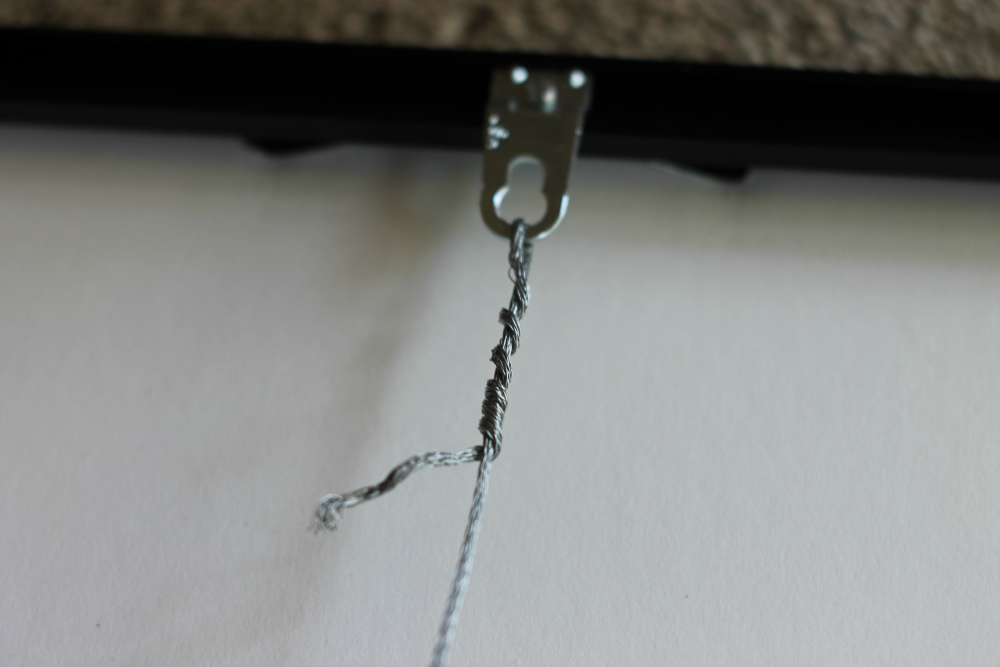 This is the more traditional hanger, often preferred by art galleries and the like. Art galleries prefer them because they leave fewer holes in the wall since you will only need one to hang the wire on. Wires are often dependent on how secure they are to their corresponding D-rings.
Here at Frame It Easy, we test all framing hardware to be efficient and sturdy. This means that your hangers and rings that hold your wire should work great, so long as you assemble everything per the instructions sent with the frame! That said, we couldn't speak for any hardware that isn't directly from us.
Wire hangers also have the luxury of being easier to adjust. If you notice your frame isn't quite level, you won't have to worry about removing any nails from the wall, like you would with brackets. Instead, you would just need to move the wire along the hanger, until it's level. A wire is also slightly easier to set up, with fewer tools needed, so that's an advantage as well.
Getting The Hang Of It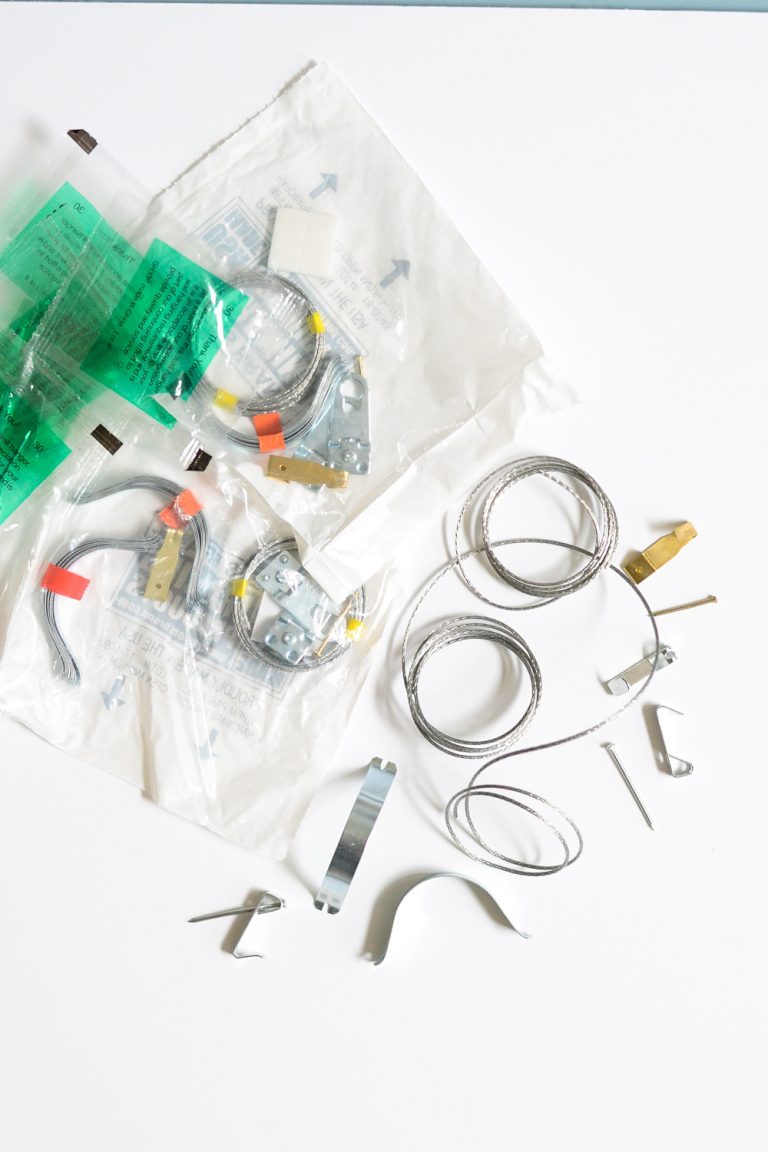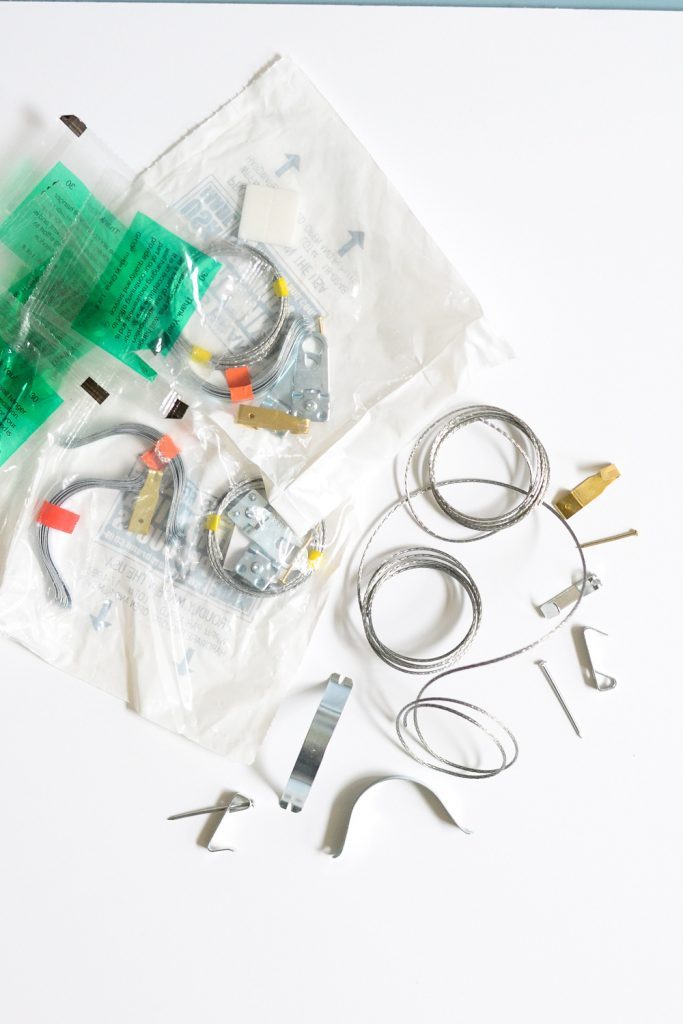 Hanging your frame up is the final part of your framing journey. It's that final breath of satisfaction that you take after you measured everything out, secured some wall space, and assembled your frames. Hanging hardware, though, can make an impact on how your frame looks, even if you don't see it. In some cases, they can be functional. For instance, one type of hanging hardware can be better for a certain size frame than another. Both have pluses and minuses; it just depends on your preference.
Just remember the following, though, and you should be all set:
Hanging brackets are great for wider wood frames, as they prevent bowing.
Wire-hung frames are preferred by professional events, and they are easier to adjust once on the wall, as well as being easier to assemble.
Have any other questions? Just reach out to us. We definitely want to help you out with any questions you might have.