We already talked about hanging your frame like a pro and making sure it's all level when you do. Getting it on the wall is one thing. Making sure it stays the way you hung it? Well, that another! Lucky for you, we've got the tips!
Indeed, we've all had that piece of decor that sometimes tends to stray from the spot you'd like it to stay in. Maybe it's leaning a bit or shifts after a friendly game of tag is played indoors. Whatever the reason, there are some ways to counteract this. Let's hope these tips will find your frame hanging level — now and into the years to come.
Use The Hardware Assigned To The Frame Upon Purchase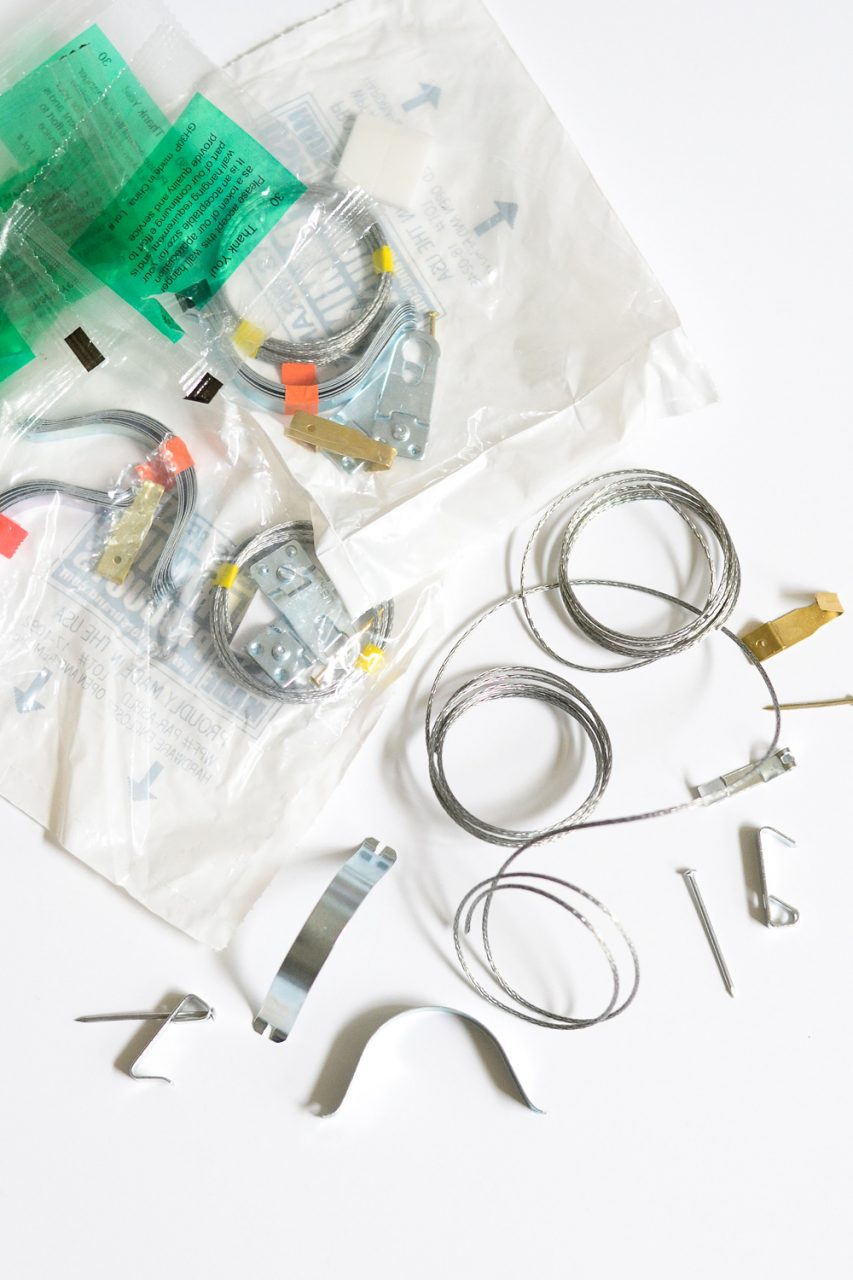 This may seem obvious, but there are some more ambitious and independent framing hobbyists who want to put their own twist on the products they buy. And, if you're one of those people, great! Let your creativity fly.
That said, there are some things you might want to stick with — like the hanging hardware. Framing manufacturers tend to test their products extensively, always looking for just the right combination of tools for the best possible display.
And while you certainly can apply your own twist to this, if you'd like, you might want to stick as closely to the hardware given to you by the manufacturer. It might make things easier, and save you the money of having to go search for your preferred hanging equipment.
This can also have larger implications, though. Let's say the vendor you bought your frame from sent hanging brackets. We would recommend using those! They most likely were included for a reason, and if, say, you switch to a wire-based hanging system, it could cause more harm than good.
Make Sure Your Hanging Wire Is As Tight As Possible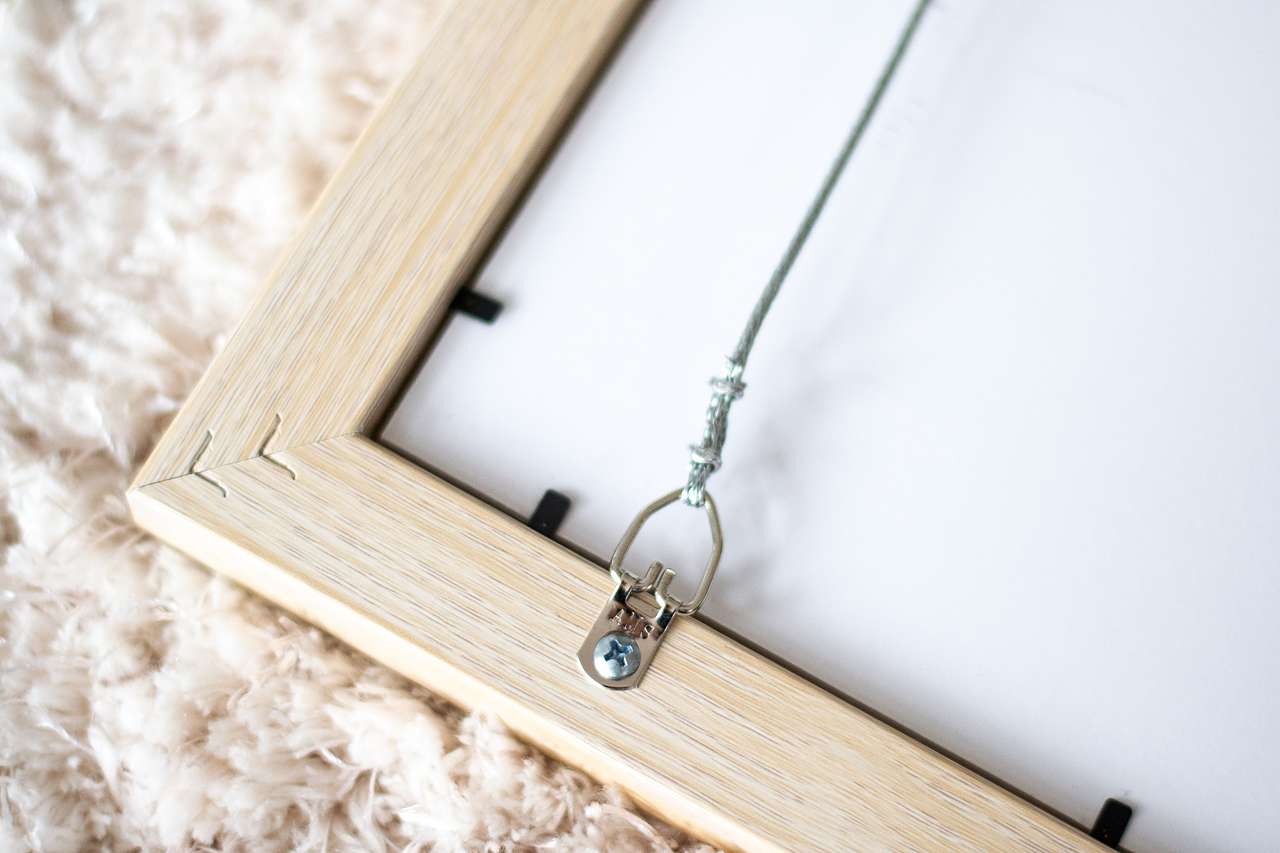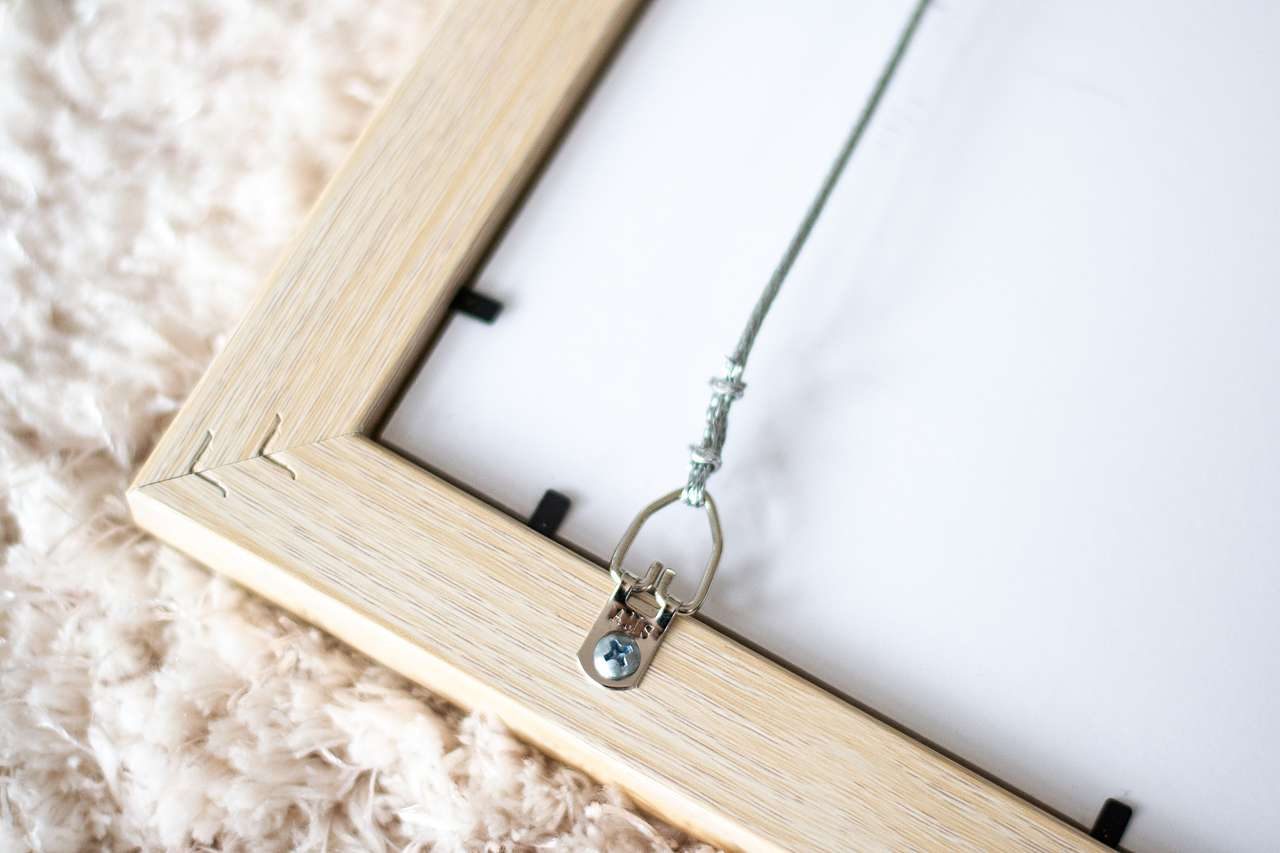 When you order a frame from Frame It Easy, we send everything required to hang your frame (except for the hammer!) to make your life a little easier. If you upload a photo to our Frame Designer your frame will be sent with the wire attached. If you will be inserting your art yourself, this section is for you!
When attaching your hanging wire, you want to make sure you are pulling it as tight as possible. We send you a lot of extra wire, but that doesn't mean you are required to use the entire thing!
Leaving the wire loose can cause a lot of issue — the most prominent of which is the frame becoming top heavy and bowing off the wall, which is most likely not the result you want. Try to get the hanging wire as taut as a guitar string, and that should do the trick!
You'll also want to make sure that the hook for the frame is as centered as possible. If you're having a hard time doing that, though, you can always try the tricks in the next section…
Try Using Two Hooks If Needed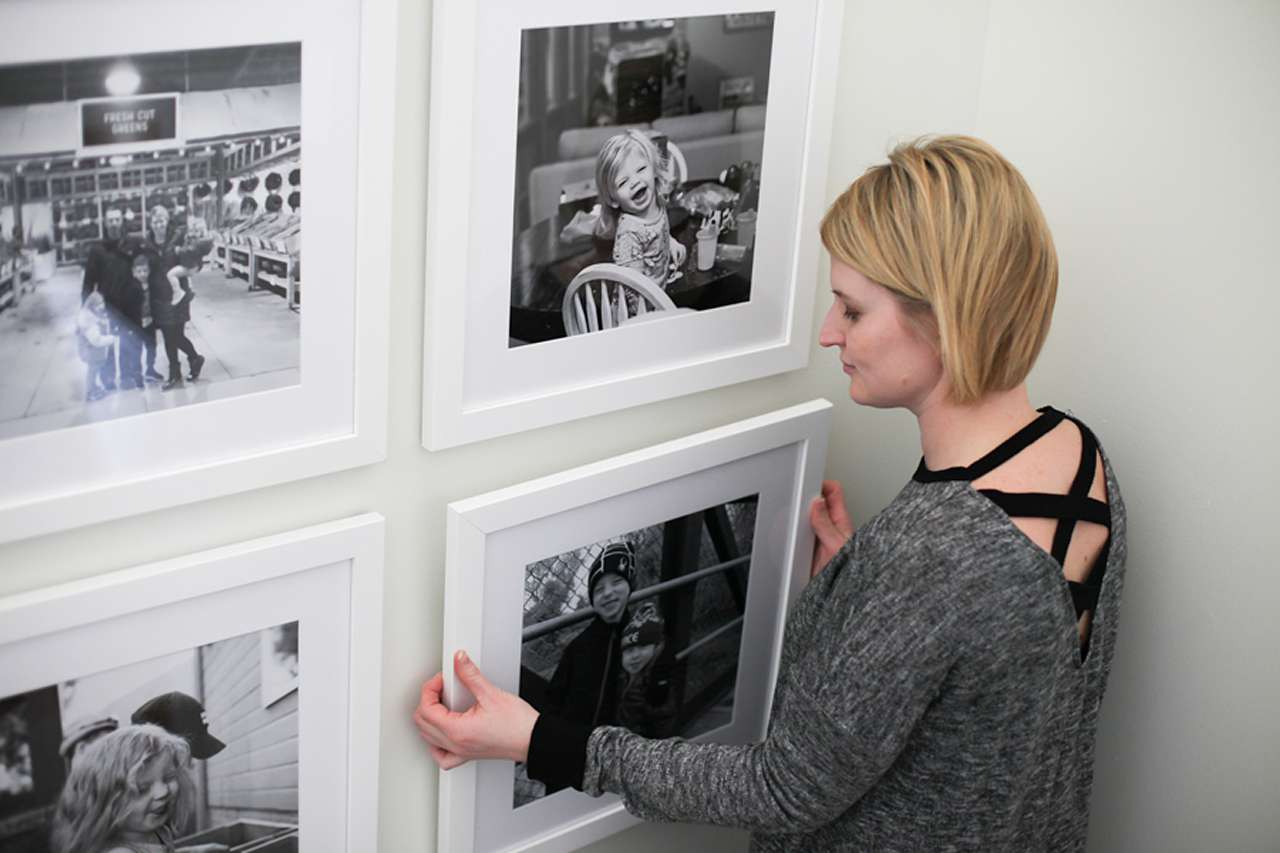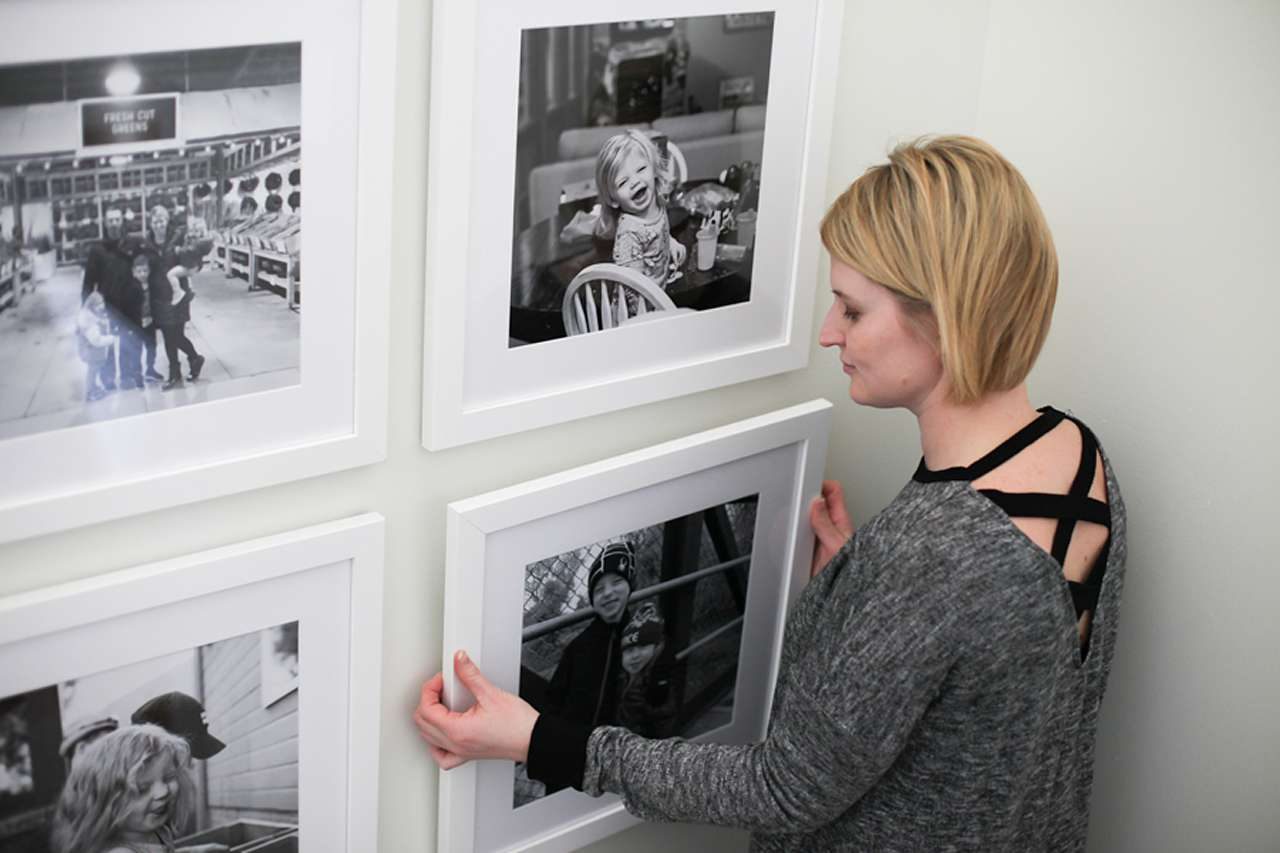 One hook sometimes just isn't enough, at least to get some of the more rebellious frames to hang straight. If this is the case with you, try adding on a second hook and nail to stabilize everything. Be sure to try and use the same hook and nail as included with your frame's hardware — a good way to do this would be to just reach out to the company that you bought the frame from. Our support team is always standing by to help out our customers! For any questions or concerns, reach out to us and we would love to help you.
That extra level of stabilization could make all the difference between a leaning frame and a straight frame — now and for months to come.
Use Corner Bumpers, Either Felt or Rubber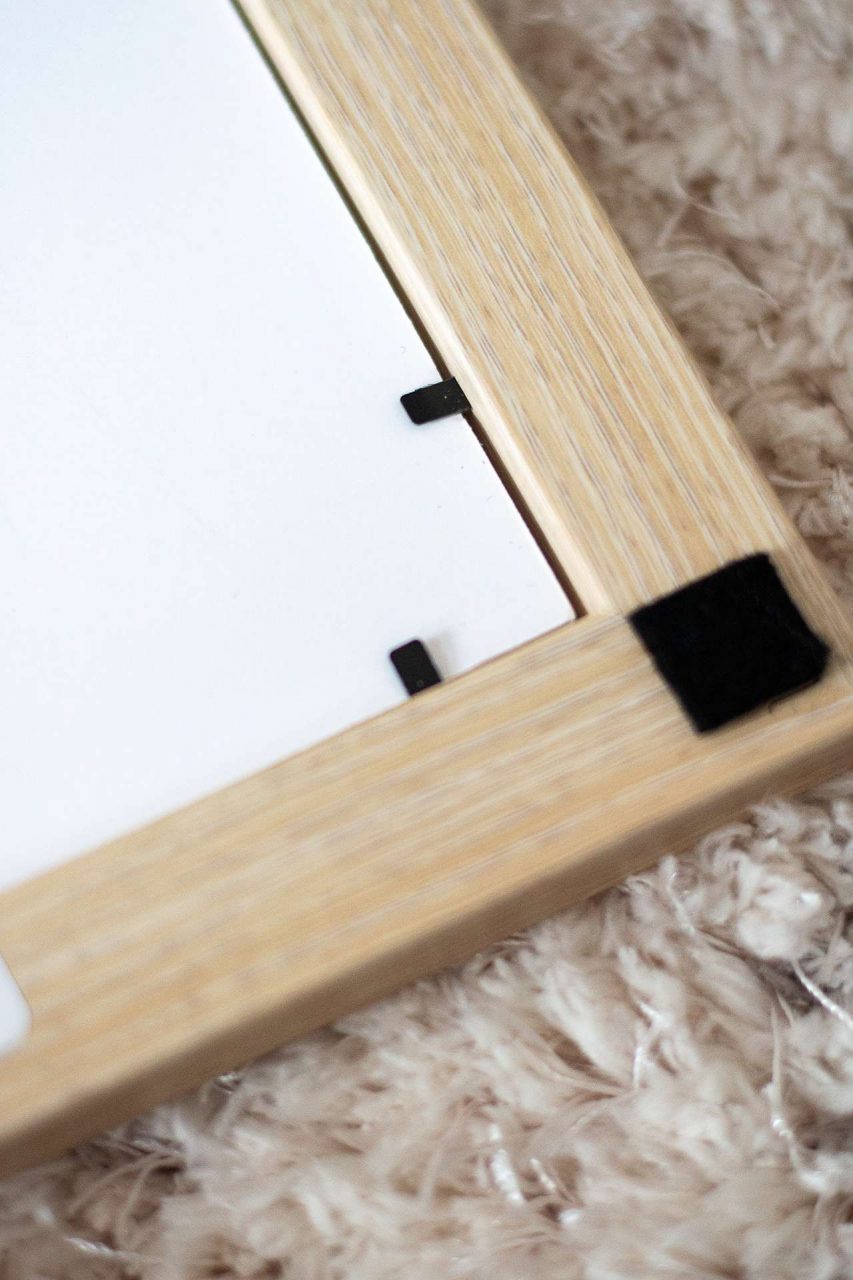 These are the little guys that go on the back of the frame, in each corner. For our metal frames — at least the ones not shipped with prints in them — they will come separately. It's important, though, that you attach one to each of the corners. It can be the difference between having your frame tilt — either diagonally or completely off the wall — or not.
Just attach them each to the back corners of the frame, and you should be all set.
Straightening A Few Things Out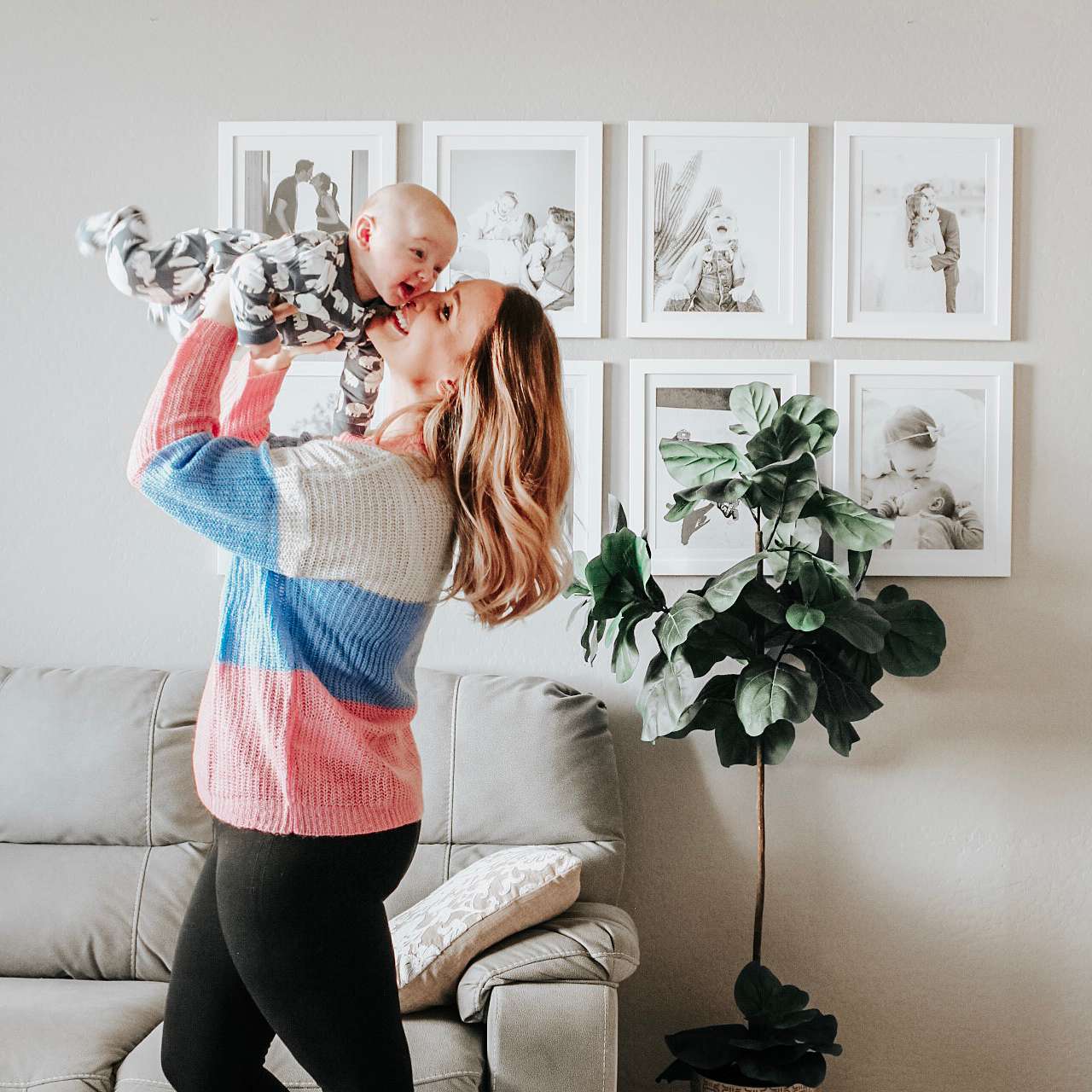 Most people, unless you want to do some sort of post-modern, avant-garde display, want their frames hanging straight. And while you might have everything level upon first hanging your frame, that might change over time. And it can sure be a hassle to always have to adjust it whenever you enter a room. Just follow these steps, though, and you might have an easier time:
Use the hardware sent by the vendor.
Use two hooks if needed.
Make sure the hanging wire is taut.
Use all the corner bumpers, the little bits of felt or rubber that go on the back of the frame.
If you have any further questions, feel free to reach out to us! We'd love to try and help you out.