A well-designed photo wall can do wonders for your space. It not only adds a personal touch but also serves as a constant reminder of your goals and aspirations. Whether you're looking to create a cozy corner in your living room or a productive atmosphere in your office, these clever photo wall ideas will help you achieve just that! From family photos to travel snapshots, you can curate a collection that tells your unique story and sparks creativity!
Join us as we explore unique ways to proudly showcase your favorite photos and art, plus get expert framing and hanging tips from the pros!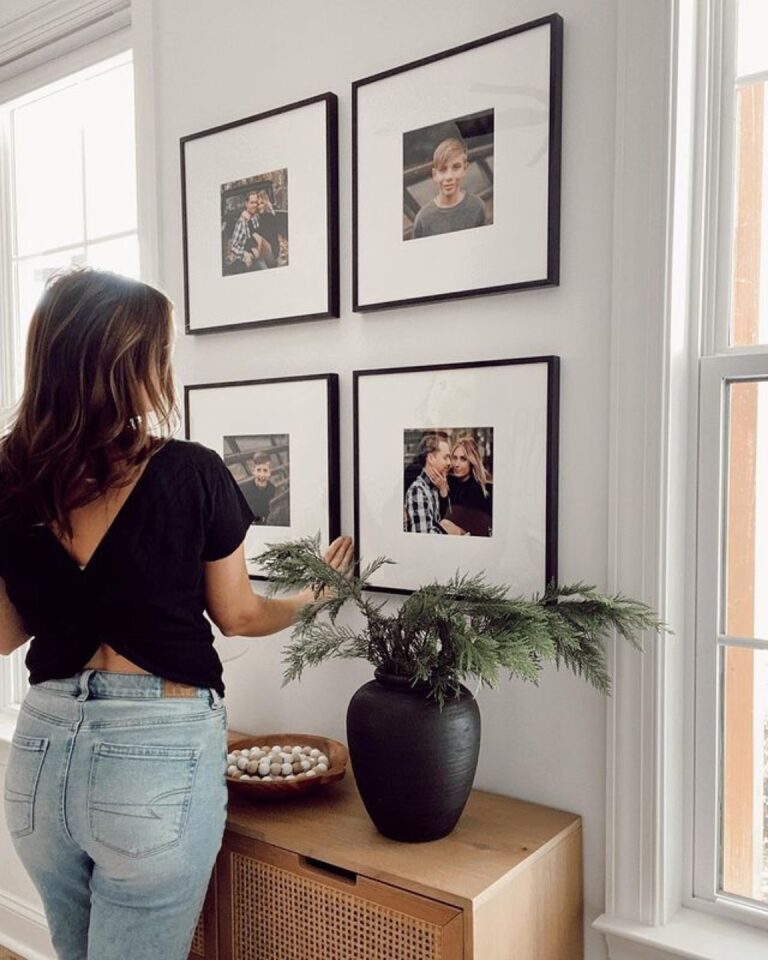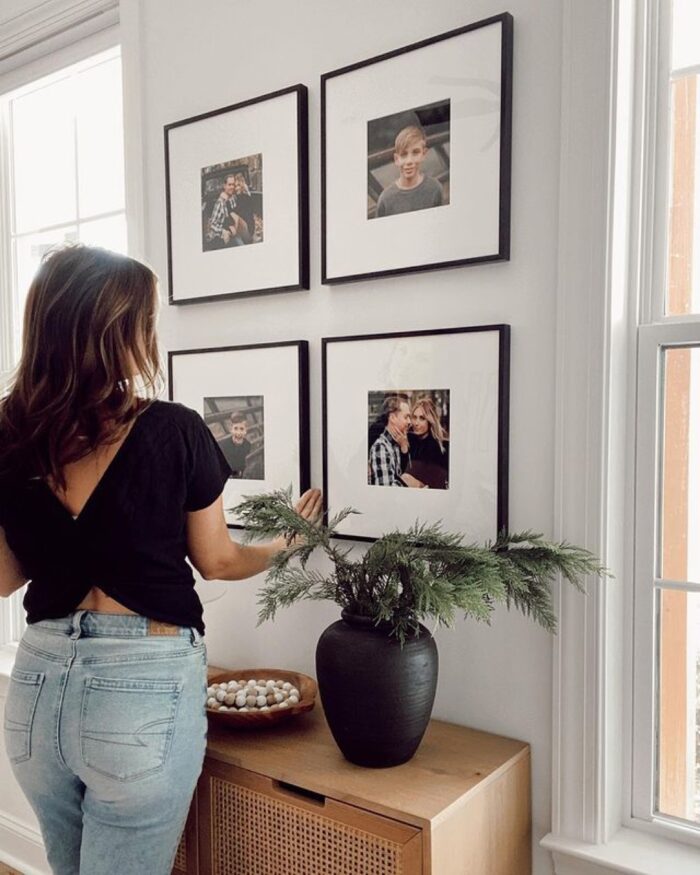 ---
🏠 Photo Wall Ideas For Your Home
Theme Ideas
Adding a personal touch to your living space is essential for creating a warm and inviting atmosphere. One of the most visually appealing ways to achieve this is by creating a photo wall. Whether you're looking to showcase cherished memories, express your artistic side, or simply enhance the aesthetics of your home, we've got you covered with a range of photo wall ideas tailored for different themes and rooms!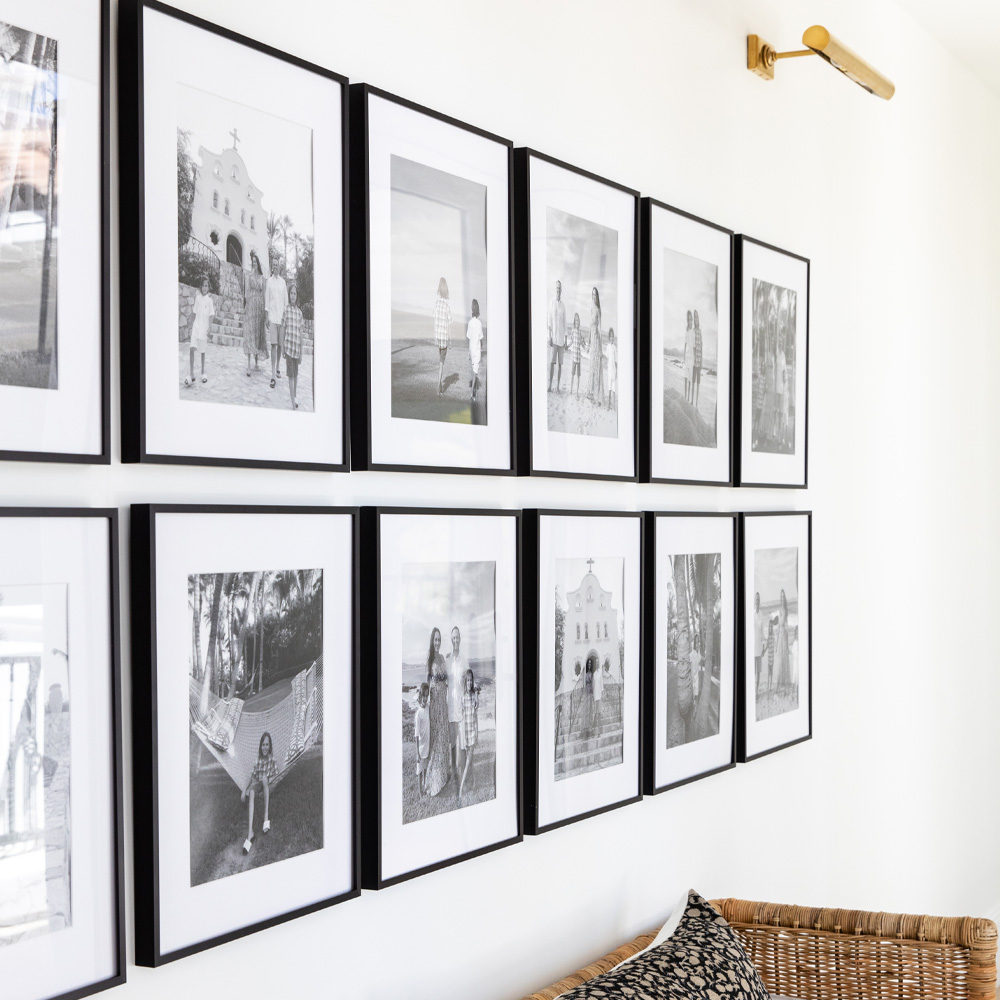 Your photo wall can tell a story, reflect your interests, or celebrate life's milestones. Here are some theme ideas to get you started:
🏡 Family Chronicles – Create a photo journey through your family's history, from vintage black-and-white snapshots to recent color photographs. This theme is perfect for a living room or hallway.
🛩️ Travel Escapades – Relive your travel adventures by displaying photos of breathtaking landscapes, iconic landmarks, and candid shots from around the world. This theme can invigorate a living room, study, or kitchen.
💐 Nature's Beauty – Bring the outdoors in with a nature-inspired photo wall. Showcase vibrant flowers, serene forests, and captivating wildlife imagery to infuse a sense of tranquility into your space. We love this theme for bedrooms and bathrooms.
🎨 Artistic Expression – Showcase your creative side by incorporating your own artwork, sketches, or favorite art prints alongside photographs. This eclectic theme can be a striking addition to any room in your home.
Frames For Every Room
Different rooms call for diverse aesthetics! Tailoring your photo wall to match each room's vibe can elevate the overall ambiance of your home.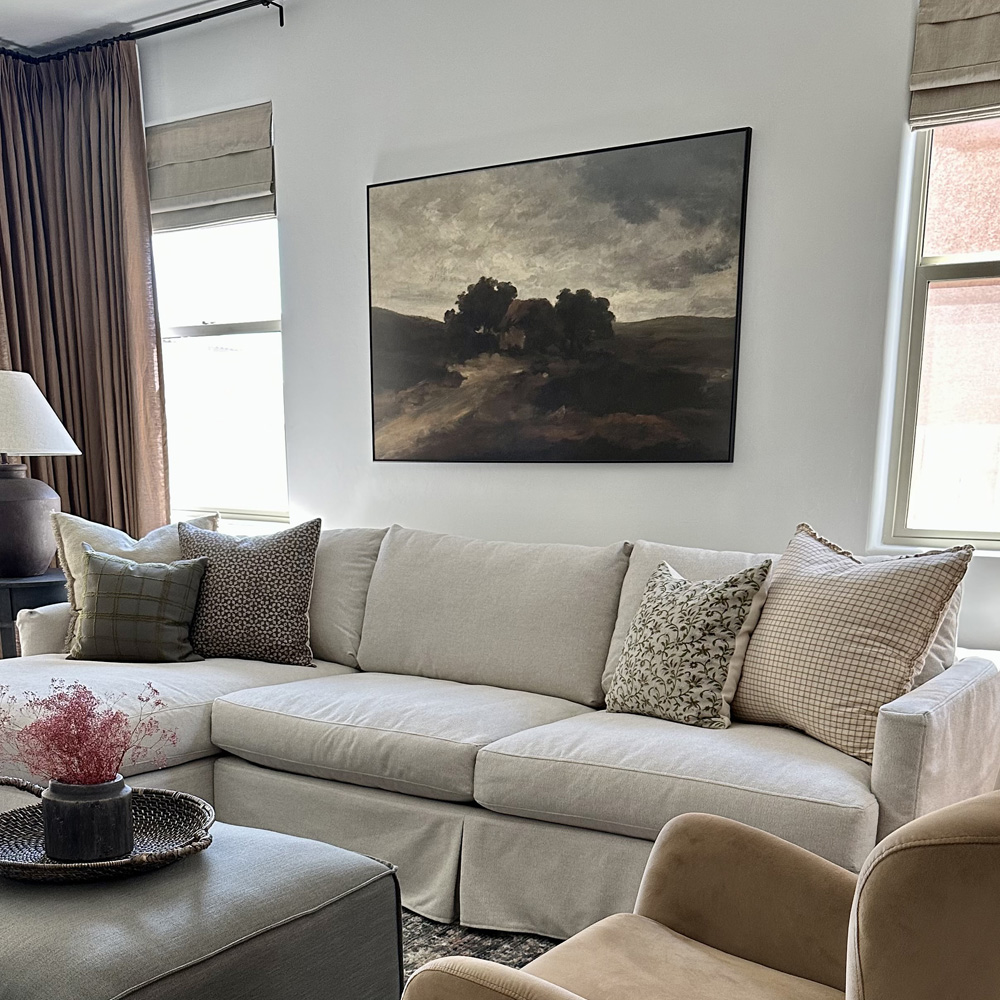 💤 Bedroom – Create a serene and intimate atmosphere by choosing frames in soft tones like pastels or neutrals. Opt for romantic or family-themed photos to make your bedroom a sanctuary of cherished memories.
🥘 Kitchen – Infuse your kitchen with a dose of nostalgia by displaying vintage family recipes, food photography, and kitchen-related art. Use rustic style frames like our Granby style for a charming touch.
🛁 Bathroom – Turn your bathroom into a soothing retreat with a calming photo wall. Think serene beach scenes, tranquil lakes, and spa-inspired images.
📺 Living Room – The living room is the heart of a home, so make a statement with a captivating family photo wall. Mix and match frame sizes, colors, and styles to create an eclectic yet cohesive display. Display your family adventures and get-togethers to create interesting focal points.
Organizing Your Photo Wall
Organizing your photo wall is crucial to avoid a cluttered or mismatched look. Here are some tips to keep things balanced and visually appealing:
✍️ Plan Your Layout – Before hammering in any nails, lay out your frames on the floor to experiment with different arrangements, you could even create a layout on your wall with craft paper. Grid patterns, asymmetrical designs, and diagonal layouts can all work wonders!
👓 Create A Focal Point – Choose a central focal point, such as a large family portrait or a breathtaking travel snapshot. Arrange other frames around it to create a harmonious look.
🖼️ Frame Type – While diverse frames can add character, sticking to a consistent color palette or frame style can tie the overall look together. If your style is more eclectic – mix it up!
🛸 Spacing – Maintain uniform spacing between frames for a polished appearance. If you're going for a staggered photo wall with different sizes and frame styles try mixing up your spacing too!
---
---
🏢 Photo Wall Ideas For Your Office
Ready to create your inspiring photo wall in your office, break room, conference room, or lobby? The first step you'll need to consider is if you'd like your photo wall to have a specific theme! While some designers love the quirky look of mixing and matching art, photos, colors, and styles, others prefer a more streamlined approach of grouping their photo walls in a specific theme! Going this route gives your curated wall a cleaner, more sophisticated look.
Whichever direction you choose to go, you'll want at least four pieces to get started. And while you may save some money in the short term by ordering prints and attaching them to your wall, a more cost-effective long-term solution is to invest in a quality frame that protects and preserves your art and photography from staining, UV damage, ripping, or fading. Plus, framing just looks more professional and elegant!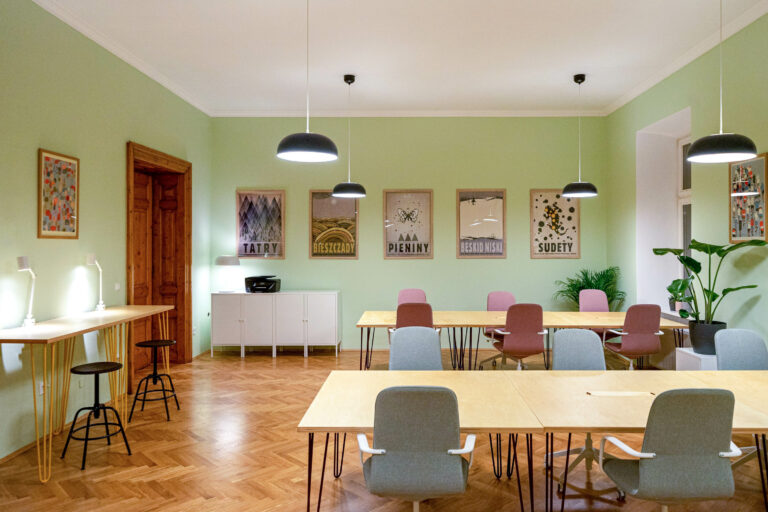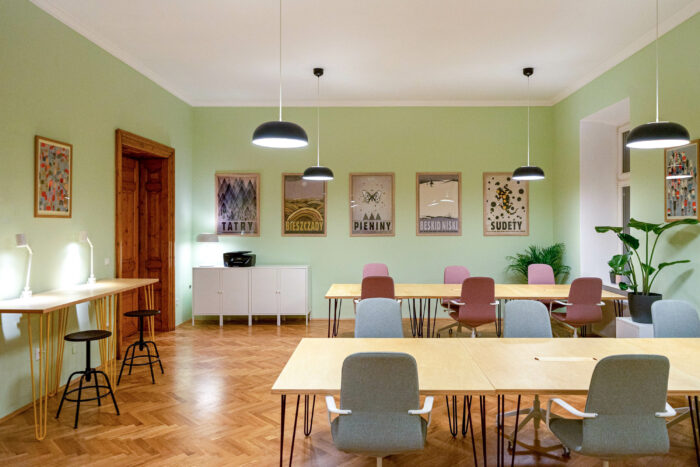 Theme Ideas
Below are a few theme ideas to get you started, and remember photo walls don't have to be filled only with photos, you can use a combination of art and photography too! Try mixing in an image of your logo or company tagline for a designer touch!
👨‍👩‍👦 Group photos: Group photos are a great way to show off the team! You can group employees by department, by hire date, or by any other grouping you can come up with!
🎪 Team events: Not only are team events a lot of fun, but they help build company morale. Whether it's a company bbq, a training event, or team building activities.
📸 Employee headshots: There's no better way to help employees feel like a team than by snapping and framing professional headshots of your team members.
📊 Company promotions: Chronicle the story of your company by displaying the best ads, newspaper stories, or blog mentions.
🌅 Local photography: Show pride in where you do business with a feature wall filled with local photography! It'll look snazzy and really liven up a blank wall.
🎨 Employee art and photos: Fill a photo wall with employee photography and artwork! They'll love stretching their creative muscles and showing off their art!
🌠 Stock photos: You can find dozens of stock photo sites around the web; these are great for filling out your photo walls and can be either decorative or geared toward your industry.
💡We can print your photos and art for you! Head to our interactive frame designer to upload your .JPG, .JPEG, .PNG, and .GIF files and we'll send you a ready-to-hang picture!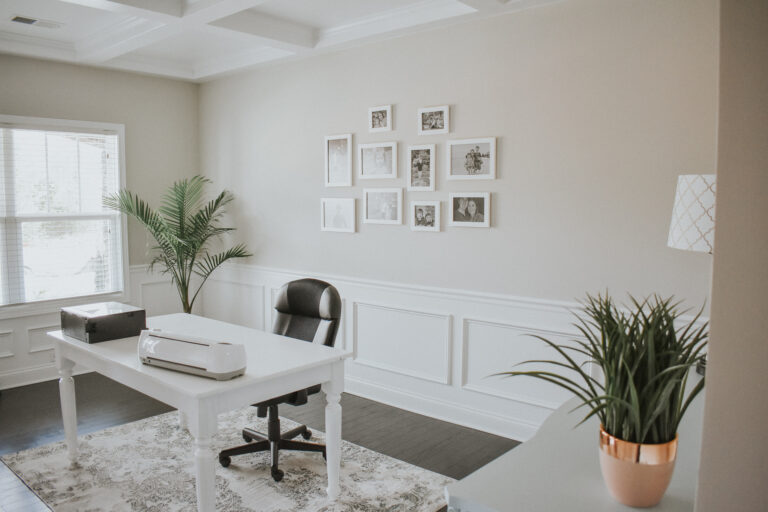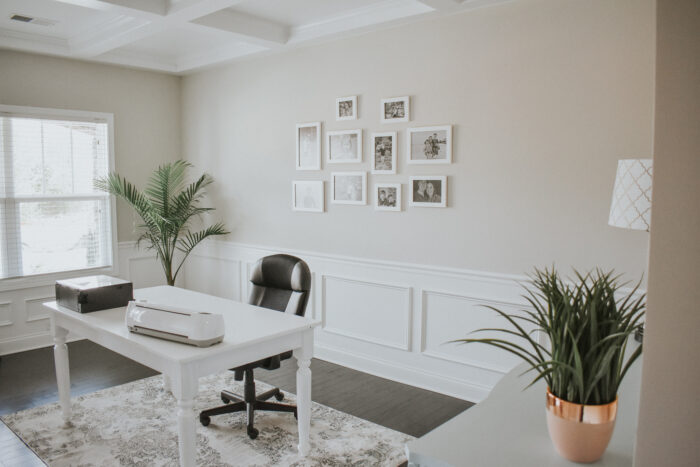 Frames For Your Office
Once you've sourced the perfect art and photos, you need to consider what you'll frame your new artwork in! You're in luck – we happen to have a few office favorites that'll look great in your space! For more traditional-styled offices, we recommend our handsome Dayton frame! Made from sustainably sourced wood with expressive wood graining, it'll display your photos proudly! For more modern spaces, check out our Hanover frame; a thinner metal option with a clean style and fun finish options!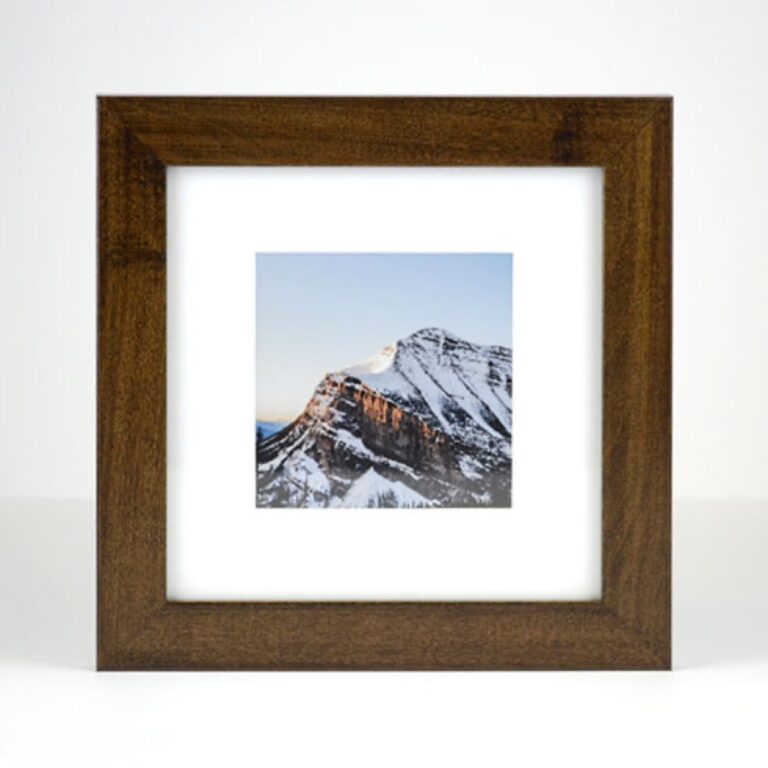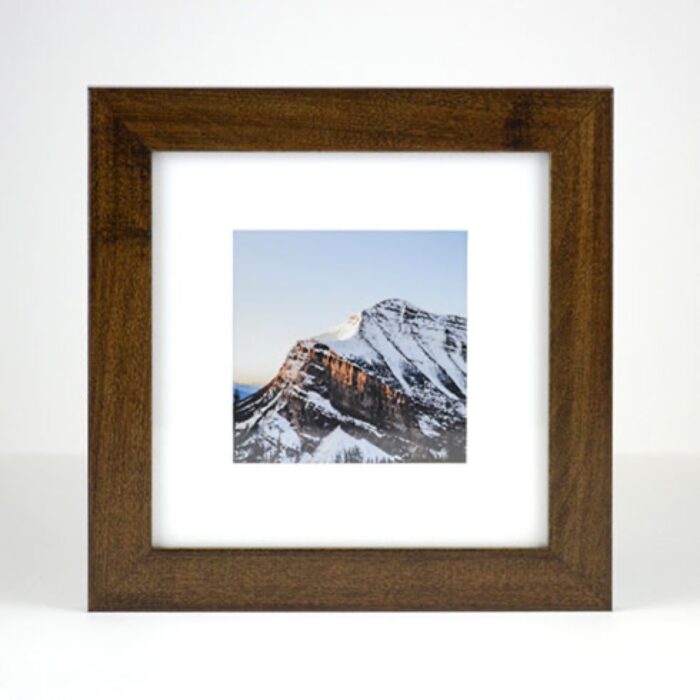 Organizing Your Photo Wall
Start by gathering your framed photos and art. Then, choose a wall or area in your office, conference room, or lobby that could use a little extra sparkle. Experiment with different layouts and arrangements until you find the perfect combination. You can use painter's tape or construction paper (cut down to your frame size) to block off your designs on the selected wall to see how they may look before you commit to a layout. Don't forget to add some personal touches like shelves or even string lights to make your photo wall truly special!
🖼 Learn how to curate your photos into a stylish gallery wall display the whole office will be impressed with: 5 Steps To Plan A Gallery Wall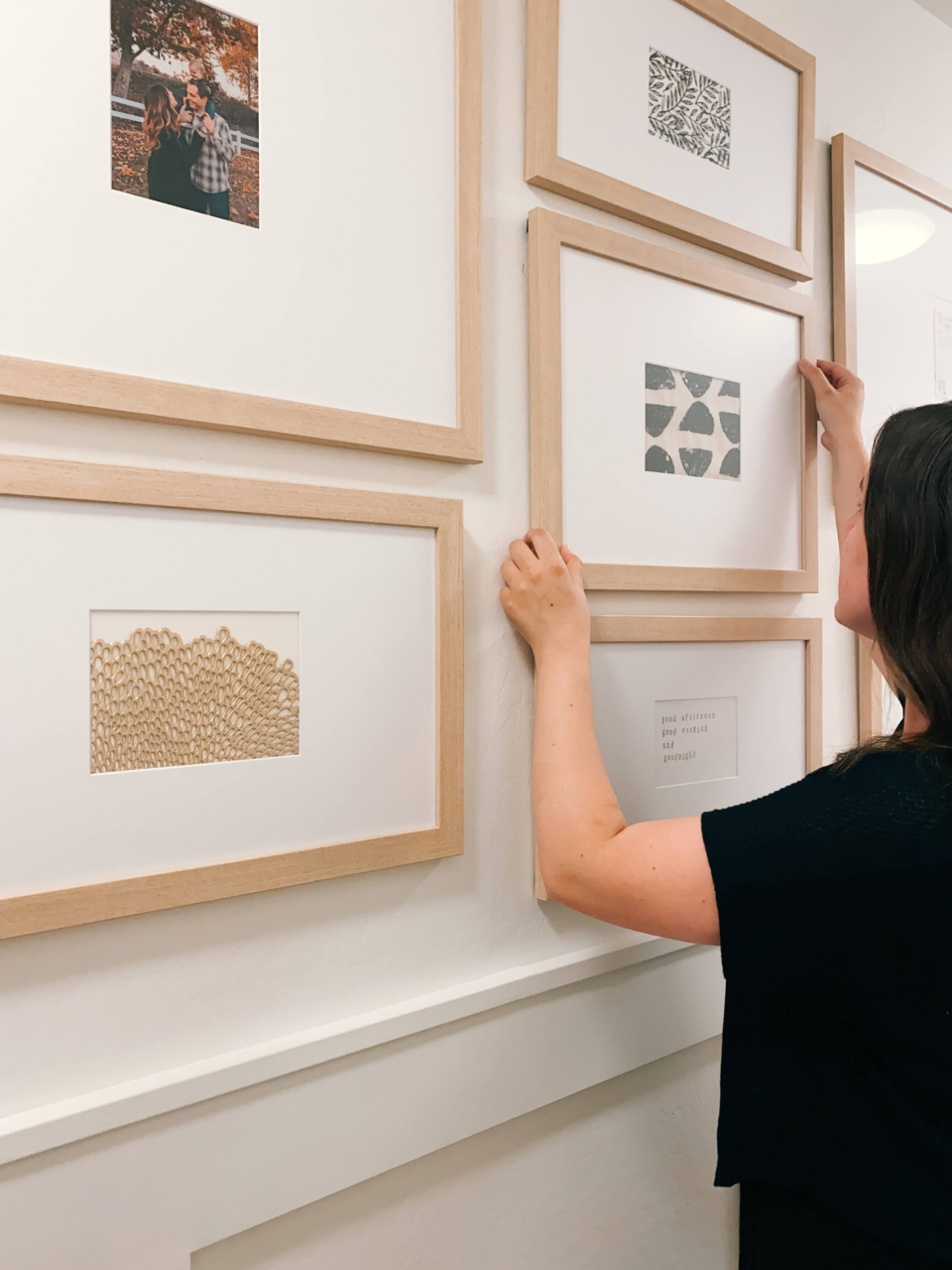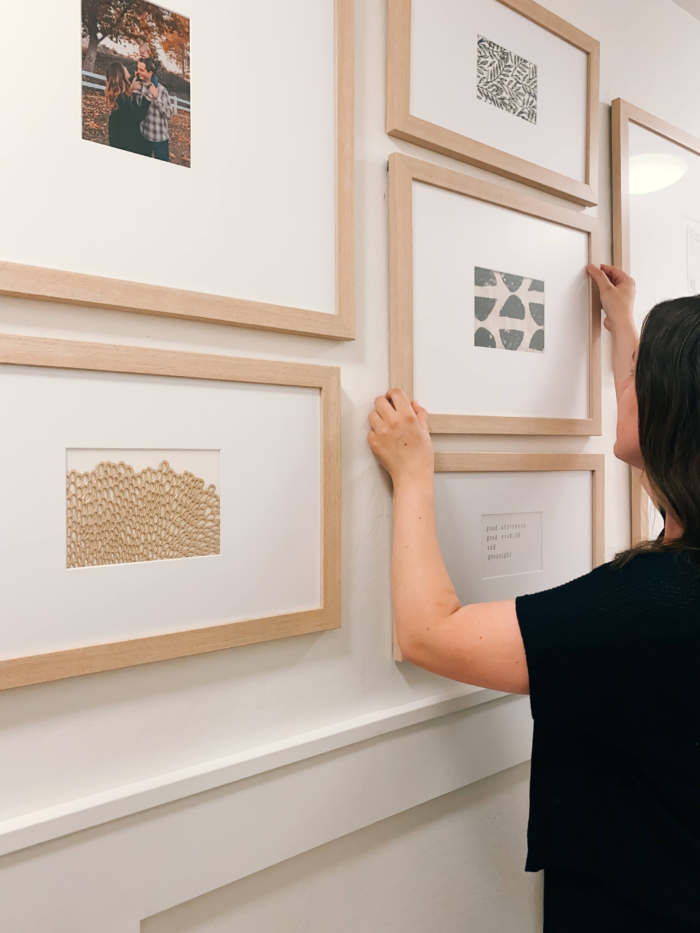 ---
🎬 Final Thoughts
A photo wall is more than just a decoration; it's a representation of your life's journey, interests, and creativity. By incorporating your personal touch and following some theme and room-specific suggestions, you can transform your living space or workspace into an inspiring haven filled with cherished memories and beautiful art. Whether it's a serene bedroom, an artistic living room, or a no-nonsense office space, your photo wall will undoubtedly be a conversation starter and a source of joy for you and your guests. Start curating your photo wall today and let your imagination run wild!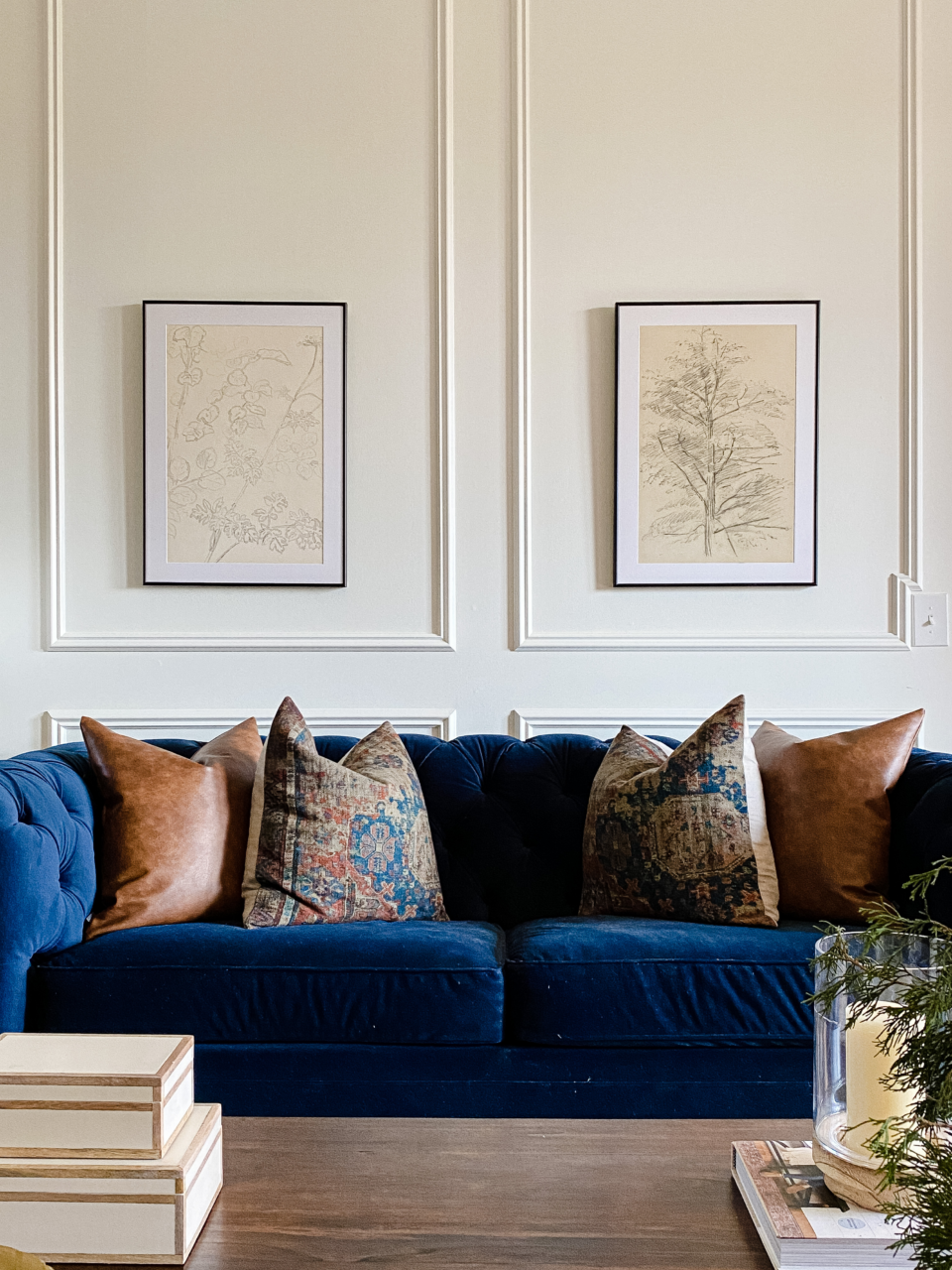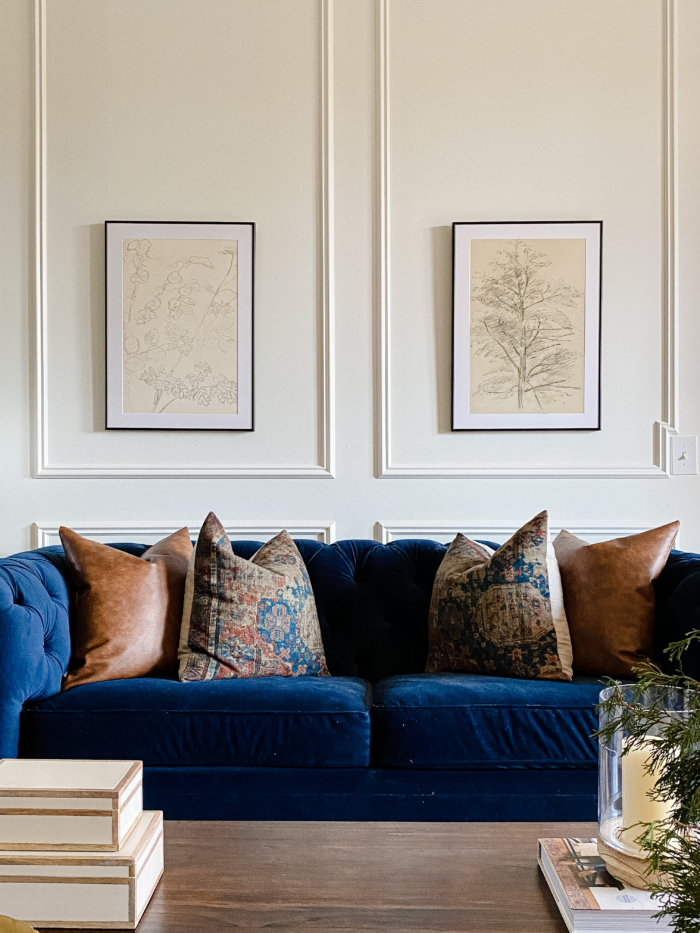 Show off your photo walls! – Inspire others by sharing your photos, tell us your story! If we share it, you'll receive a coupon for 15% off your next order! Be sure to follow us on our socials for more daily inspiration.
Ready to get started and take your business to the next level? Fill out this form to get started on ordering frames for your office or install our Shopify App and start building your shop!
This post first appeared as Inspiring Photo Wall Ideas For Your Home And Office on Frame It Easy - Learning Center for Custom Picture Framing.