Lately, there's a lot of buzz in the art world surrounding the topic of NFTs. Some artists are even cashing in and turning to NFTs to sell their work! With millions of dollars in transactions, it's not hard to see why everyone is talking about it. Despite all the excitement, the concept of NFTs can still be confusing. In our NFT picture frame guide, we'll explore what they are, where to find them, and how to showcase them.
Keep reading to discover everything you need to know about finding and framing NFTs!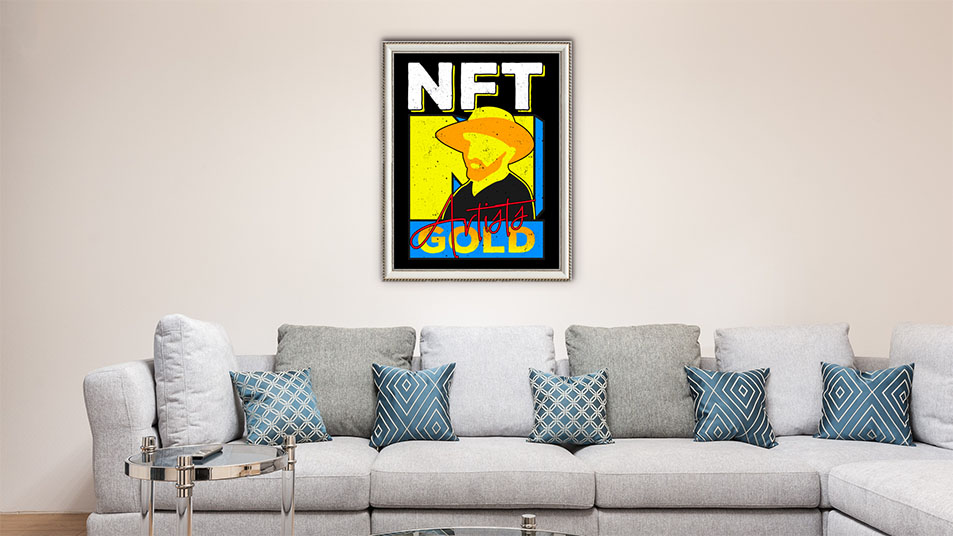 ---
NFT Picture Frame Guide: What Are NFTs?
A non-fungible token (or NFT) is a data set that usually references unique digital assets, like artwork, music, images, event tickets, or video game items. Each NFT holds an original digital signature that can't be copied and is recorded in a blockchain (a blockchain acts as a digital ledger) that ensures ownership.
Be aware that just because you've purchased NFT art, you are still subject to copyright laws, so due diligence is required when buying them. In order to prevent any kind of copyright infringement, experts recommend doing a reverse image search of the artwork to double-check that it isn't already in use, in addition to buying and trading on a reputable site. Once you're the owner of a specific NFT, you can keep it, trade it, or transfer ownership to someone else. In simple terms, it's basically a digital trading card.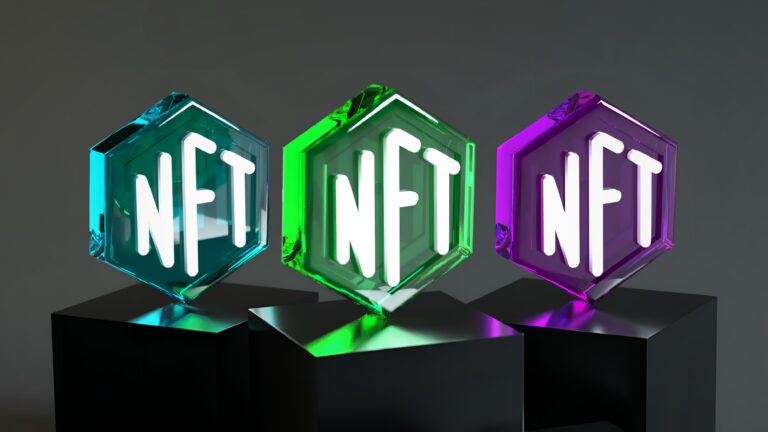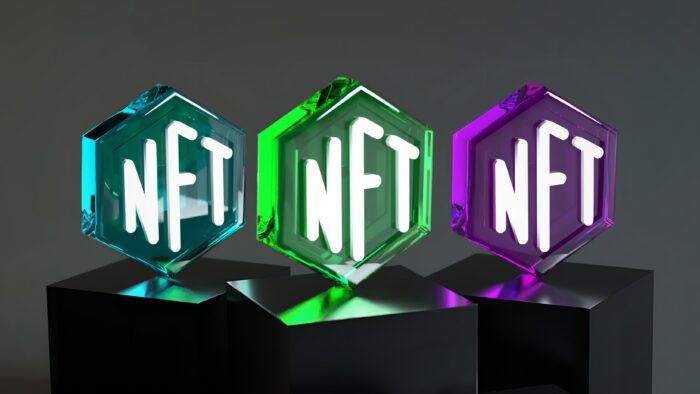 ---
NFT Picture Frame Guide: Where To Buy & Sell NFTs
Where can you find NFTs to purchase or trade? A lot of NFTs are bought using cryptocurrency (digital currency, like Bitcoin or Ethereum), so you'll need a digital wallet to hold your currency. Once that's set up, connect your digital wallet to an NFT platform (a site that facilitates the use and sale of NFTs). From there, you'll be able to design and auction off NFT assets in addition to buying and trading them. Keep in mind there may be a fee associated with creating and selling on certain platforms.
Some of the more popular NFT platforms include:
Rarible – Rarible allows users to buy and sell NFTs although it charges a 2.5% transaction fee. It has a fairly robust network that should give artists and collectors a lot of options.
Binance – A low 1% trading fee isn't the only thing that makes Binance a great platform. It's also one of the largest and most respected platforms, so it has something for everyone.
Nifty Gateway – If you're looking for high-end NFT artwork, you'll find it here! Serious collectors and investment buyers will be at home on this exclusive platform.
OpeanSea – One of the oldest platforms, new users will appreciate the user-friendly nature of OpenSea, and can even use American dollars to purchase or trade with a 2.5% fee.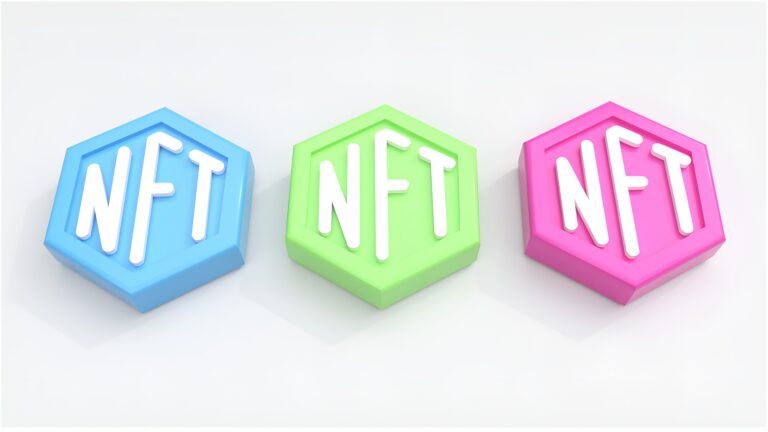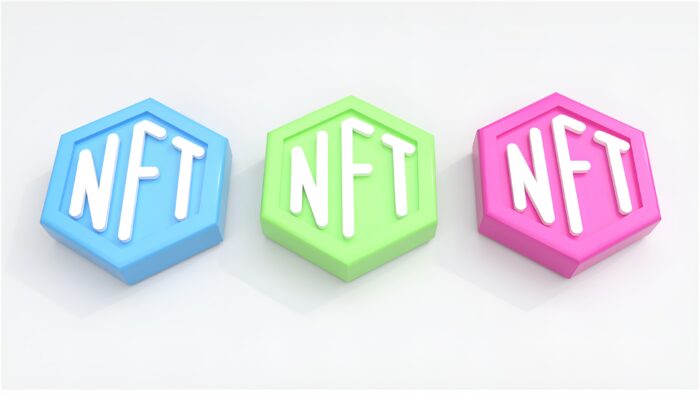 ---
NFT Picture Frame Guide: How To Display NFTs
You've purchased or received an NFT. Now what? If you're not planning on trading or selling it, you might as well proudly display your NFT! Head over to our interactive frame designer where you can easily upload your NFT art, photograph, or digital asset and select your frame and matboard options. Then we'll print, frame, and ship a ready-to-hang picture right to your doorstep! If your NFT isn't an image, you can still frame song lyrics or soundwave art if you purchased an NFT song, for example.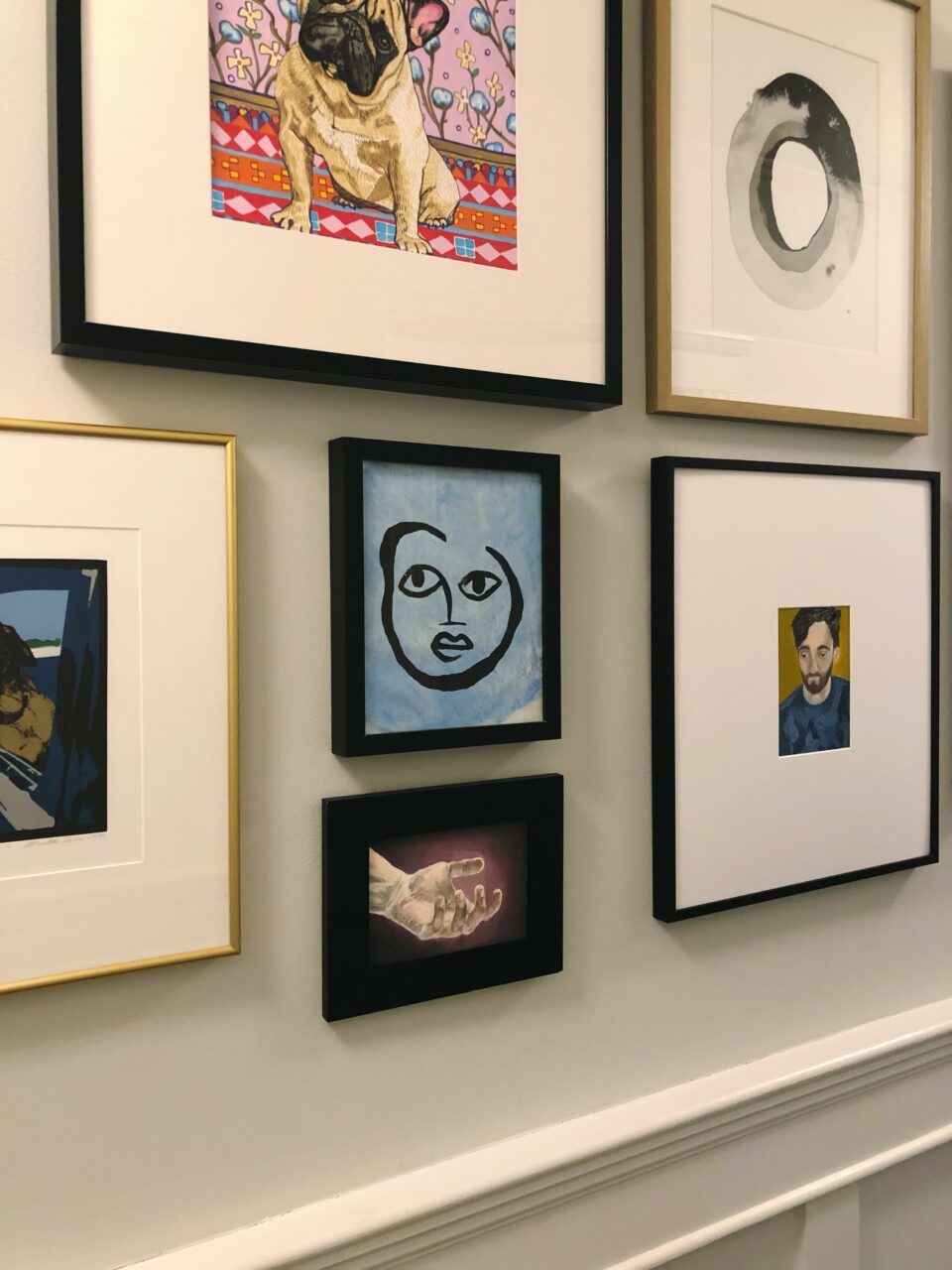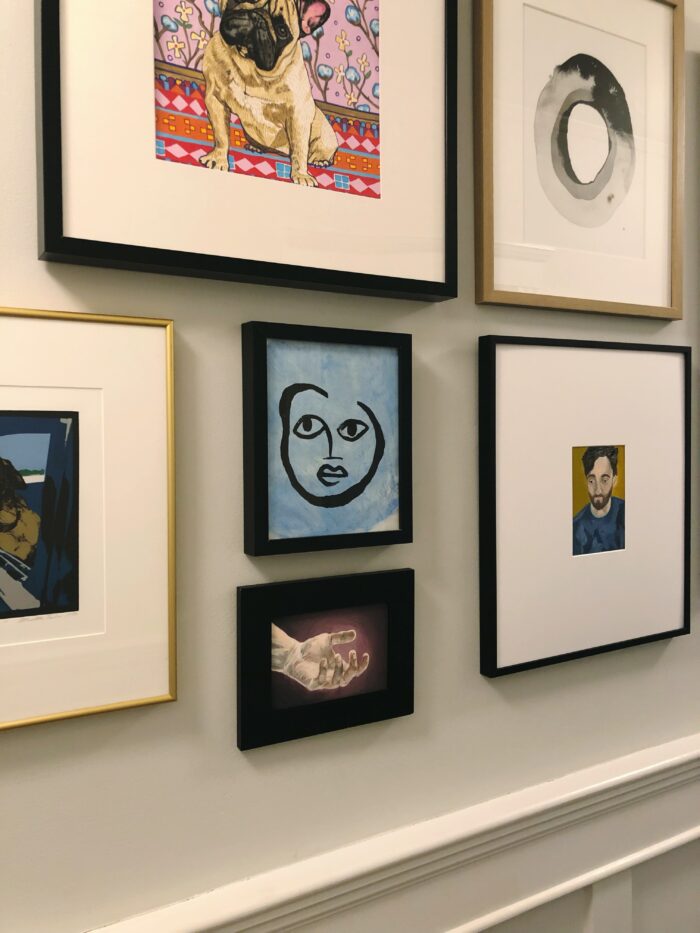 ---
NFT Picture Frame Guide: Frames For NFTs
There are a variety of factors that go into finding the perfect frame for your NFT artwork. You'll want to evaluate if you'd like something more modern or traditional, whimsical or serious, in addition to taking the type of art you'll be framing into account. For a more contemporary look, we recommend thinner-faced frames with white matboards, like our Hanover frame. For a traditional feel, take a look at our ornate Granby frame in Gold or Silver. Our final NFT picture frame favorite is our Derby frame, which comes in a variety of finishes sure to suit an array of art or photographs. Choose a matboard with a striking complimentary color to really make your NTF art pop!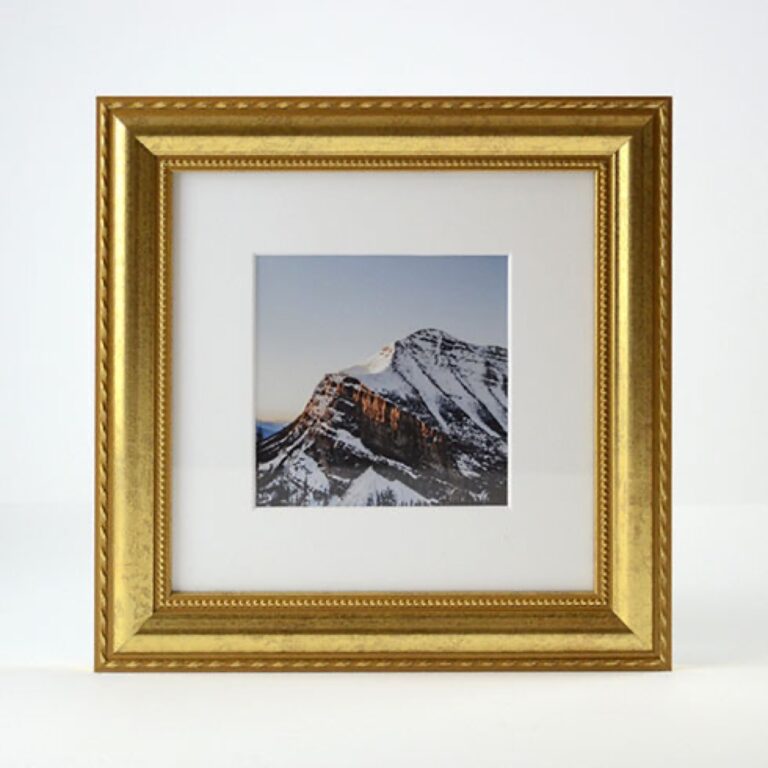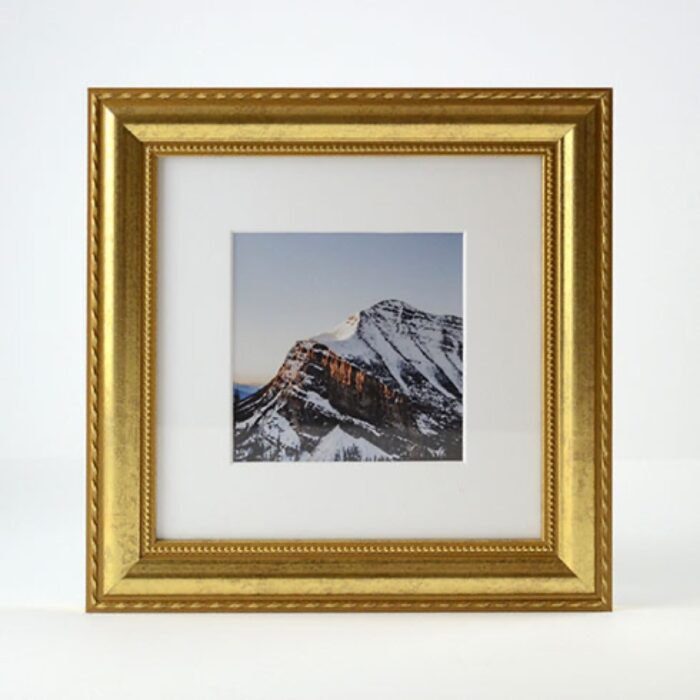 ---
NFT Picture Frame Guide: Where To Display NFTs
Once you've selected the perfect frame and matboard combination for your NFT, you need to decide where in your home or office to display them. If you have more than one NFT you'll want to consider arranging them on a gallery wall. It'll keep your artwork organized and contained in a single, visually striking, display. Or if you don't have the wall space, you could always arrange your framed pieces tastefully in a bookcase or tabletop display. You'll want to consider your other decor, and place your work in an area where all your pieces work harmoniously with each other. The options are almost endless, so design and organize your artwork in a way that you like!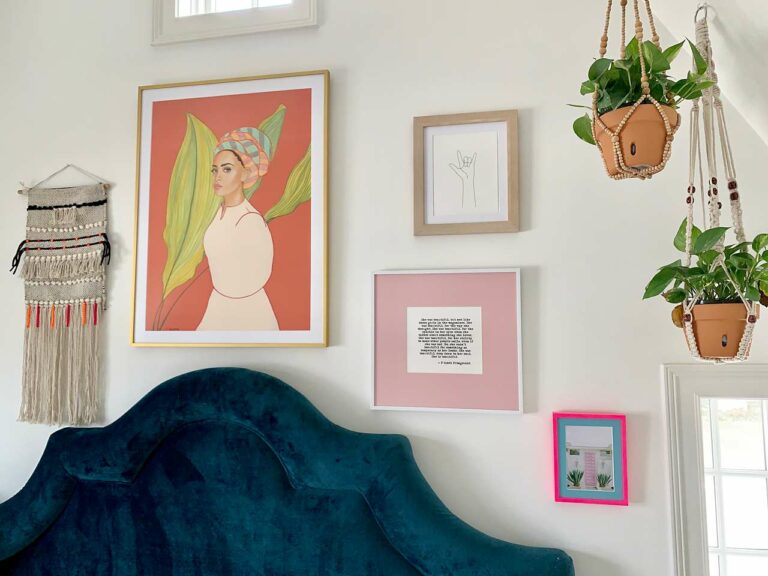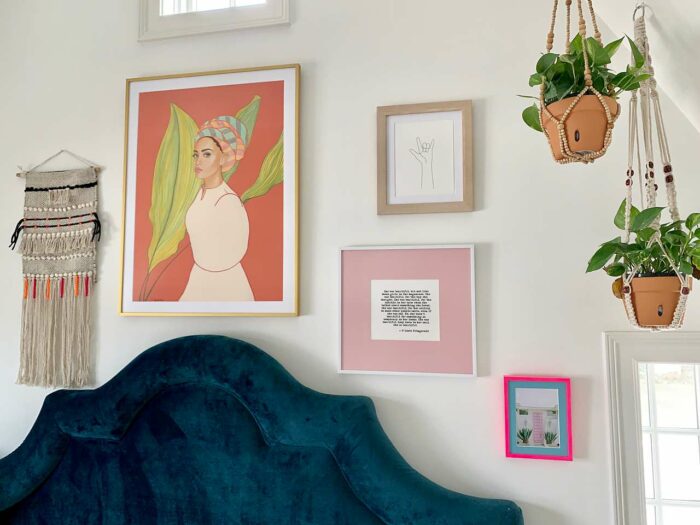 ---
NFT Picture Frame Guide: Final Thoughts
It's hard to say if NFTs are here to stay or are just a passing fad. Despite that, artists and collectors are making waves with major purchases and sales! Whether you're an NFT creator, a buyer, or are just curious about the buzz, we hope you've found this guide helpful and that you've learned a little bit more about what NFTs are, where to find them, and how to display them using custom picture frames.
Once your NFTs are framed, don't forget to share your framing creations with us on social media!
This post first appeared as The Essential NFT Picture Frame Guide: How To Display NFT Art on Frame It Easy - Learning Center for Custom Picture Framing.