Spring is right around the corner, which for many of us, means it's time to clean up and refresh a space! But if you're on a tight spending limit or trying to save money, those design dreams can seem too far off to grasp. We're here to bust the myth that good design is expensive!
All it takes is some creativity, a little elbow grease, and a bit of research to know how and where to get the best decor 💥 bang for your buck! If you're just looking to add some new elements to a room or do a complete overhaul of your whole arrangement, we've got some handy money-saving tips when it comes to home decor.
So save that hard-earned cash for a rainy day! Let's get started…
---
---
1. The DIY Way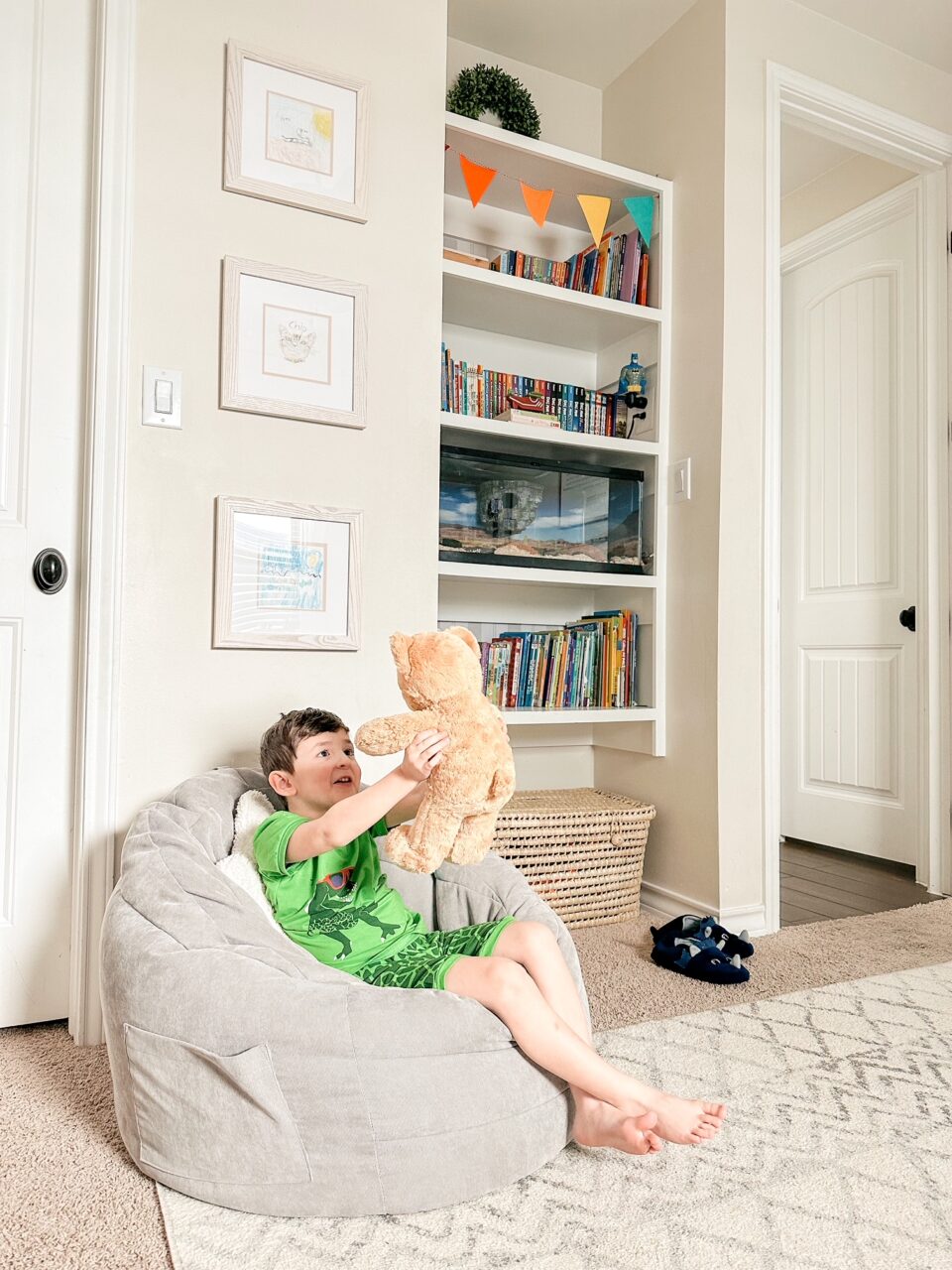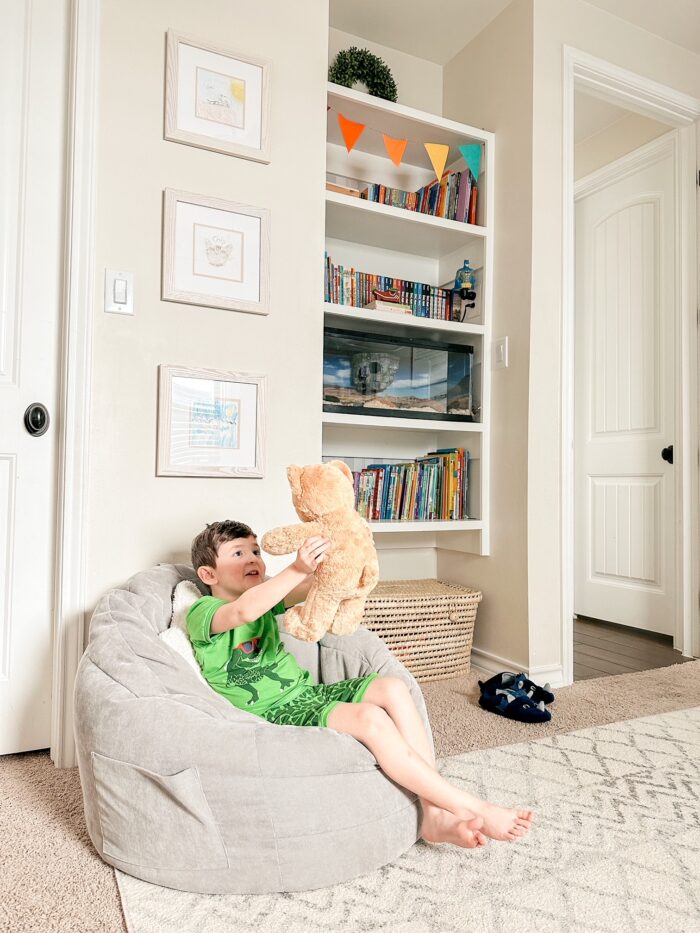 Use What You've Got
Before running out to buy new supplies, see what you can scrounge up at home or borrow from a friend or family member. This is especially helpful when it comes to tools and hardware, as they can be quite pricey if buying new ones.
Here at Frame It Easy, we make sure to include everything (plus a little extra) you need in our hanging hardware kits when you order a frame! So if you're updating a gallery wall all you need is a hammer and level!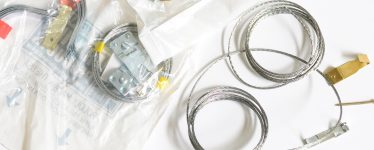 Give It A Makeover 💅
If you have old furniture or decor that has served you well and is still in good condition, consider giving it new life with a fresh coat of paint or new hardware. Dig through your craft drawers for fabrics, buttons, and other upholstery accessories. Sometimes all it takes is a simple change of color or texture to bring an old piece back to life, plus no reaching for your credit card, and you have some pretty nice bragging rights!
Start From Scratch
Luxury brands are pricey, but you can still achieve the look and feel of that decor piece you're after with a little work! Take inspiration from your favorite design magazines or interior designer blogs, clip out images to create a vision board, or save images in a digital file to reference for later. Sites like Youtube and Instructables are fantastic for learning how to recreate pricey pieces at a fraction of the cost.
Fancy some DIY decor? Check out the following ideas:
---
2. Create & Stick To A Budget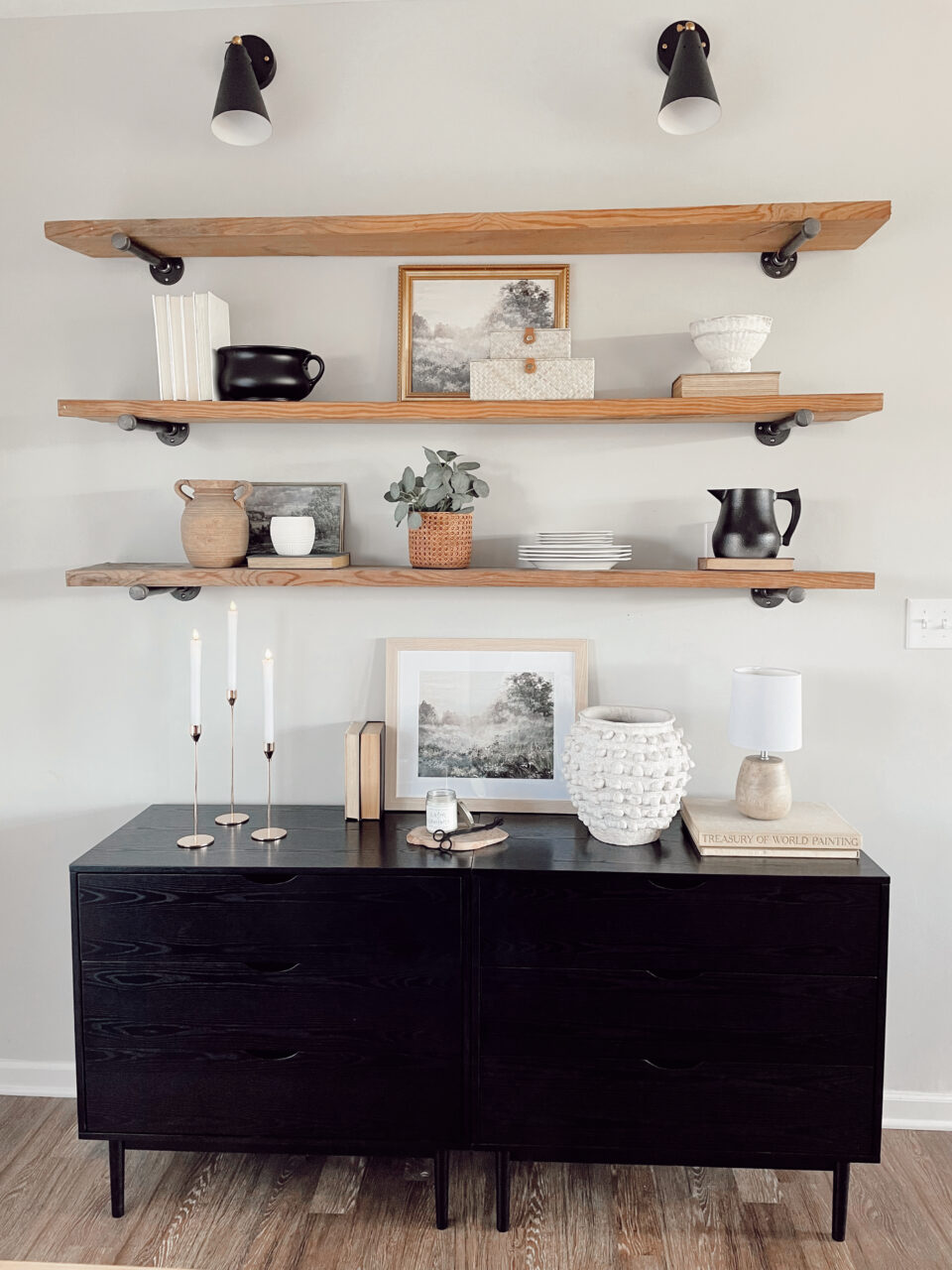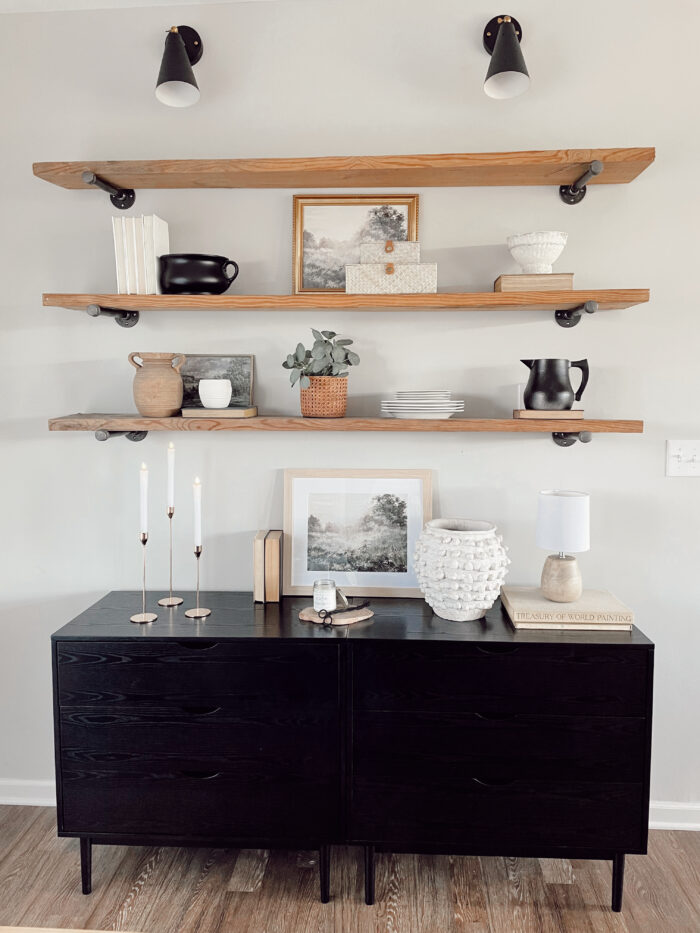 Think: Long Term
When it comes to creating and adhering to a budget, think long-term. Quantity over quality is never the best solution when it comes to decorating your home in the long run. In the case of picture frames, it's especially important to protect your precious memories displayed inside!
To us, quality matters! We strive to provide our customers with the best materials available. Our wood frame styles are made from North American hardwood, while our metal frame styles are made from aluminum. All made here in the USA!
We've even done the research when it comes to affordable framing and wall decor! Check out our pricing versus our competitors:
| Frame Materials | Frame It Easy | Our Competitors |
| --- | --- | --- |
| Natural Wood | Starting at $16.48* | $39.00 + |
| Ornate Wood | Starting at $17.25* | $54.00 + |
| Flat Metal | Starting at $14.43* | $39.00 + |
| Rounded Metal | Starting at $14.08* | $39.00 + |
*Starting prices based on a 5″ x 5″ frame without a custom print, no matting, and a clear acrylic cover.
Use Coupons, Codes, & More
Everyone loves a deal! Before heading out to the store or shopping online see if there are any coupons or coupon codes available to you before heading to the checkout. Sometimes if you ask, retailers may offer a first-time buyer discount or even a bulk discount if you plan on buying larger quantities.
If you're in the market for a frame, consider signing up for our emails to receive 10% OFF your first purchase! Then, after hanging your piece in your newly designed (and fabulously cost-effective) space, shoot us an email (or tag us online) with a few photos, and tell us your story! If we share it, you'll receive a coupon for 15% OFF your next order!
Shop Around & At End Of Season
Free money-saving and budgeting apps like Honey and Rakuten help shoppers find the best prices and where to find them, It pays to shop around! If you fall in love with a decor piece and can't stand to walk away from it, don't be afraid to ask if the store you're currently shopping at does price-matching. It could save you a bundle!
Also, be sure to check out end-of-season sales. Retailers and warehouses tend to get new shipments in for the next spring, summer, fall, or winter season a few weeks before they begin stocking shelves. If you're on the hunt for inexpensive style finds, end-of-season is the best time to do it!
---
3. Start Small, But Think BIG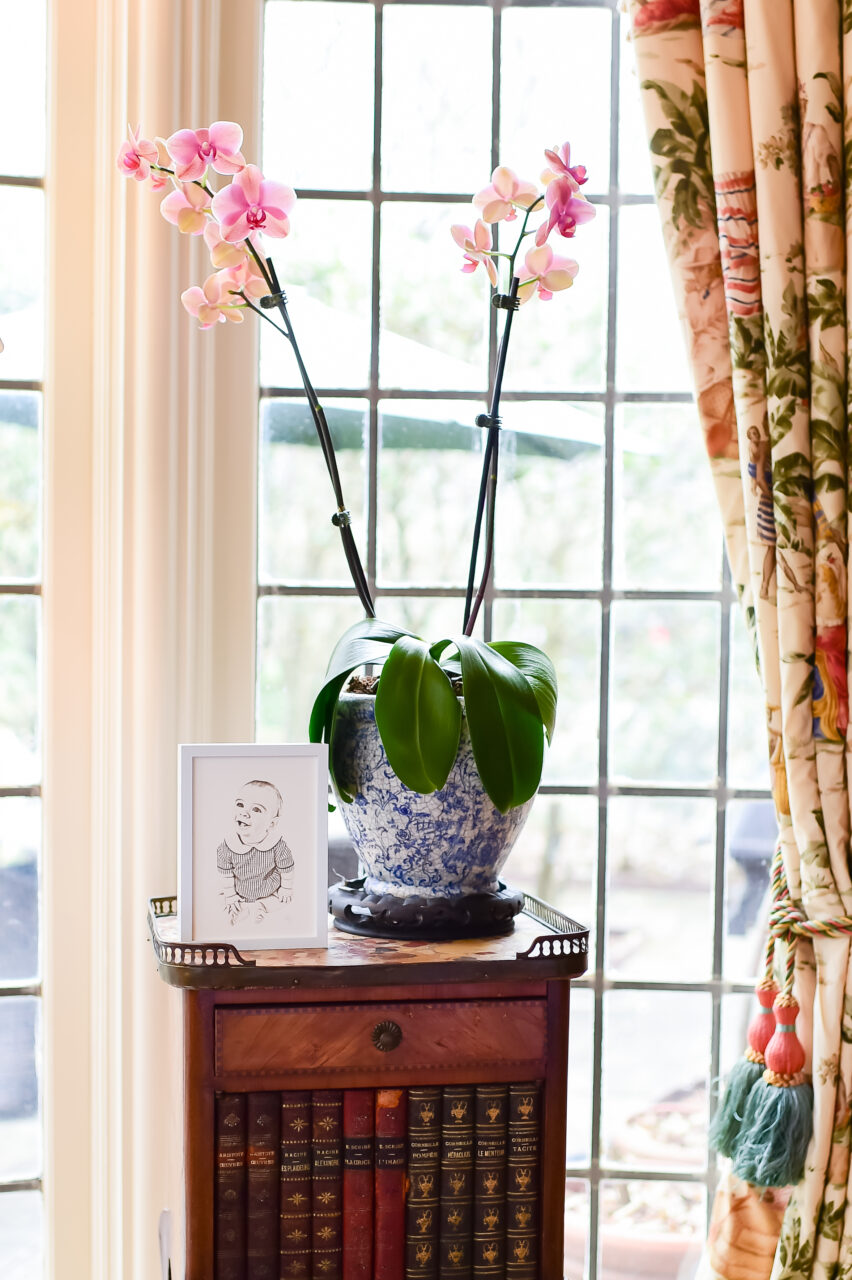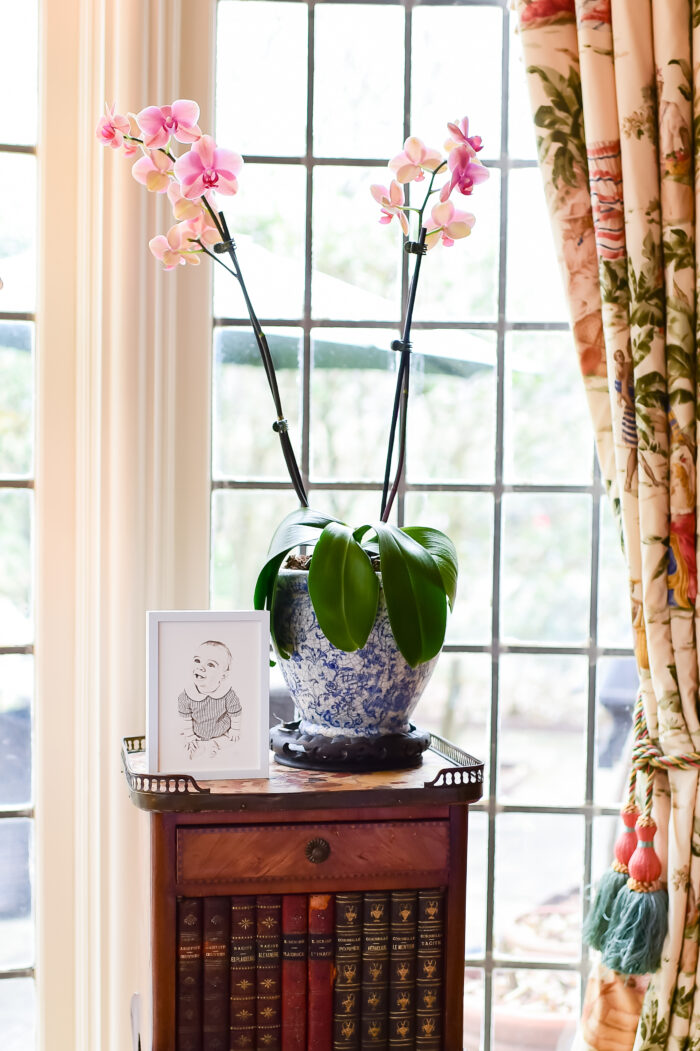 Update Fixtures
If you're on a very tight budget, start with the smaller elements in your space. You'd be surprised at how big of a difference the little things can make! Get the ball rolling by swapping out old door handles, light pulls, and electrical outlet covers. Even swapping out a window dressing can make all the difference.
Table Top
Dressing up a table or countertop can make a world of a difference as well, just be sure not to overcrowd or clutter your space. A few things here and there can really bring a room together!
A few tabletop display ideas include:
🕯️ Decorative candles
🪴 Plants & flowers
🖼️ Picture frames (of course! 🤪)
Creating a tabletop display is easy with the help of our EaselMate™! Acting as an easel for any of our Wood or Metal frame styles, easy to install, and adjusts to any position, making it perfect for any tabletop display!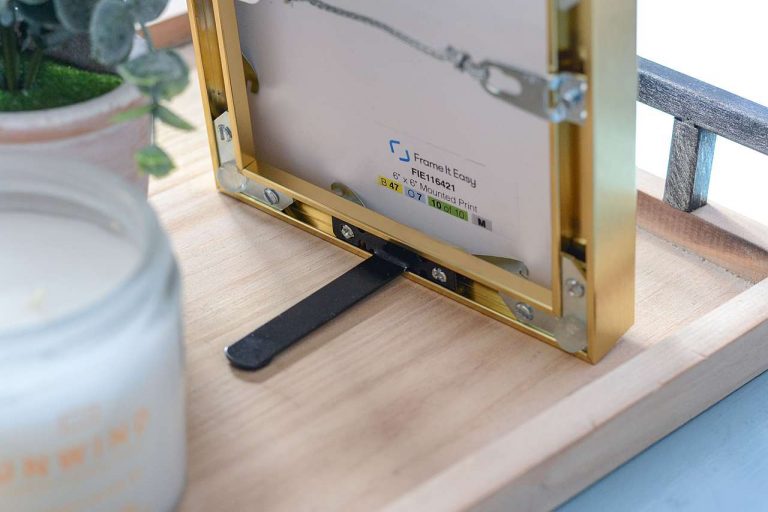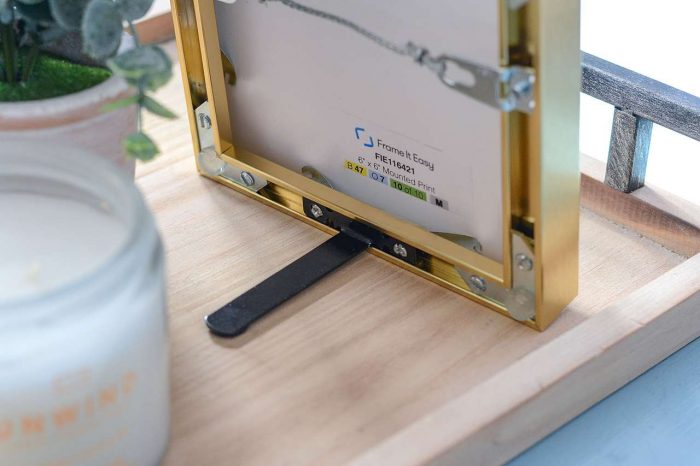 Statement Walls
Another clever way to change up a room is by creating a statement wall. Consider painting or adding wallpaper to one wall in your space to create a focal point and then add on your layers of decor. It can be as simple or as complex as you like. From diptych displays to full-on gallery walls – the choice is yours!
---
4. Buy Used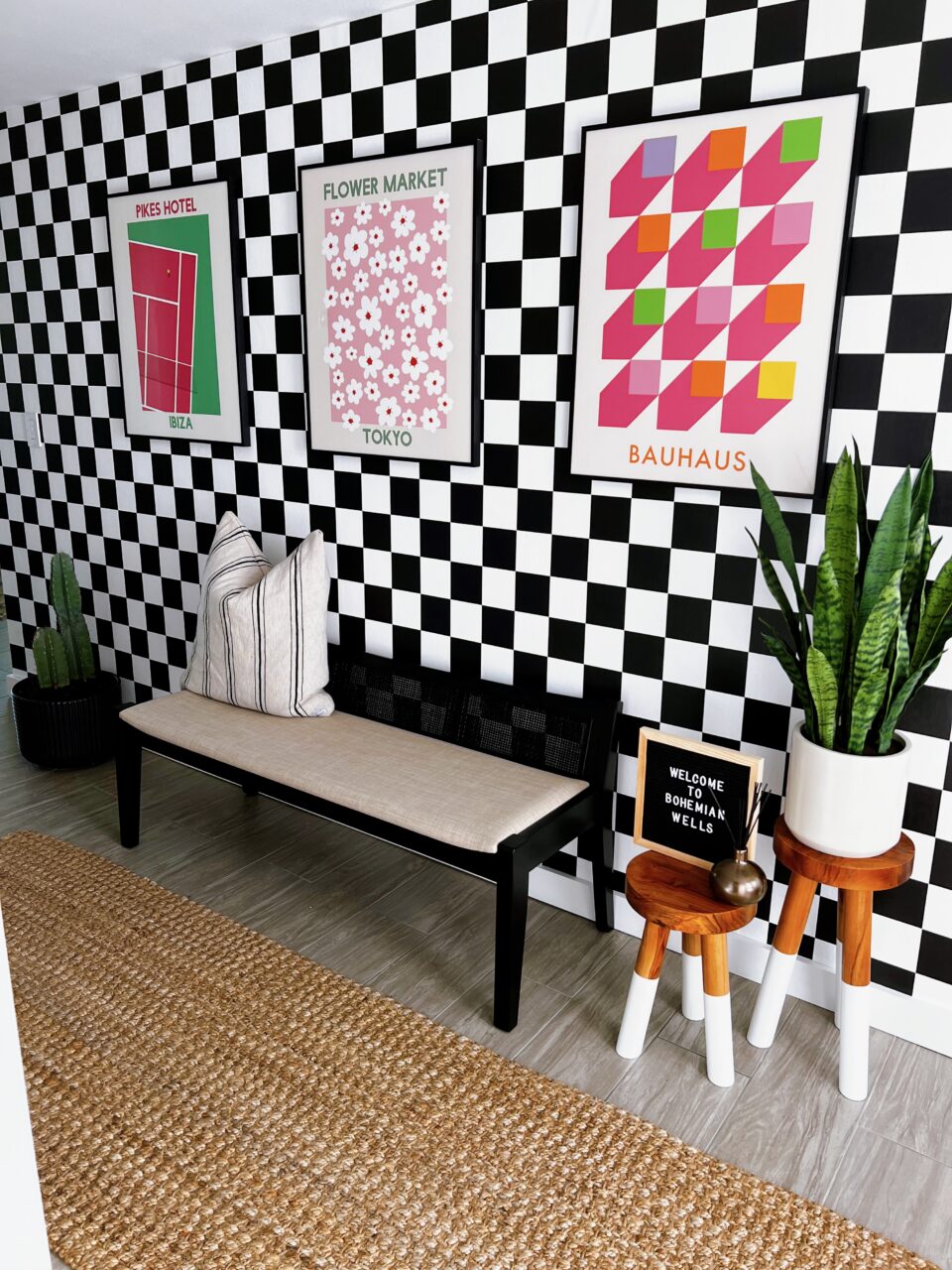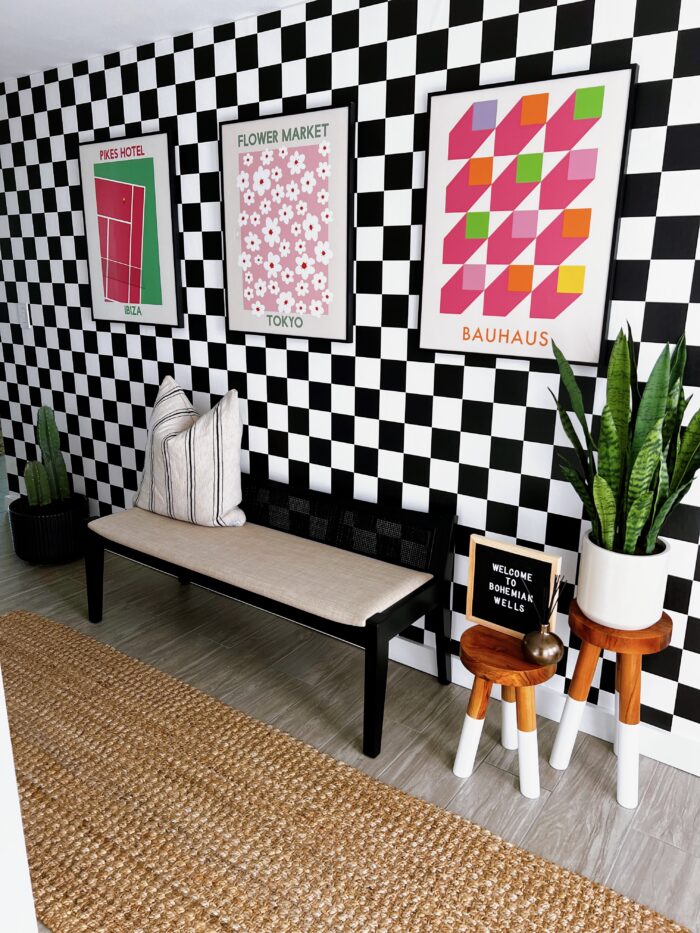 Thrift It
Thrifting is not only perfect for shopping on a budget, but you never know what you're going to find while you're there. You can away with some incredible deals on expensive vintage or highly sought-after pieces. Be sure to do your research before you go on what to look out for and have fun while you're there – you might just strike gold!
Estate Sales & Flea Market Finds
If you're a fan of the thrift switch it up by checking out flea markets and estate sales. They're great stops for discovering hidden treasures at incredible prices – plus you can haggle! When it comes to estate sales especially, items are still in good condition and some may even be collector items or limited editions.
Ask about floor models or scratch & dent
Looking to stretch your dollar a bit more? See if your local decor or furniture shop has a scratch and dent section. With a little TLC, a fresh coat of paint, and some creativity you can turn worn items into looking fresh, out of the box, and brand new! Be sure to ask about floor model sales as well, sometimes you can get a great deal on returned items or those located on the store floor.
At Frame It Easy, we love pairing the old with the new! Check out our customer story on how we were able to help a non-profit organization frame and protect historical artworks!
---
5. Explore Alternatives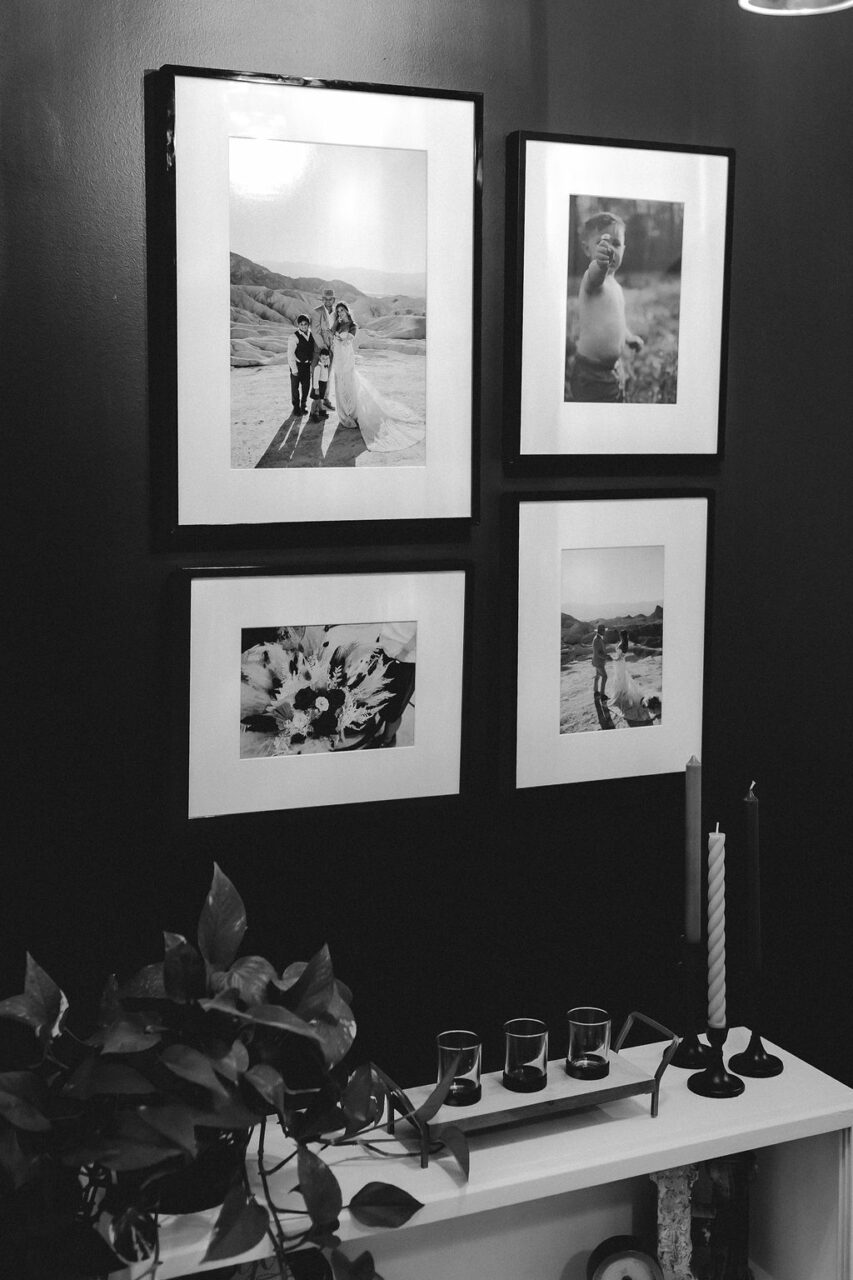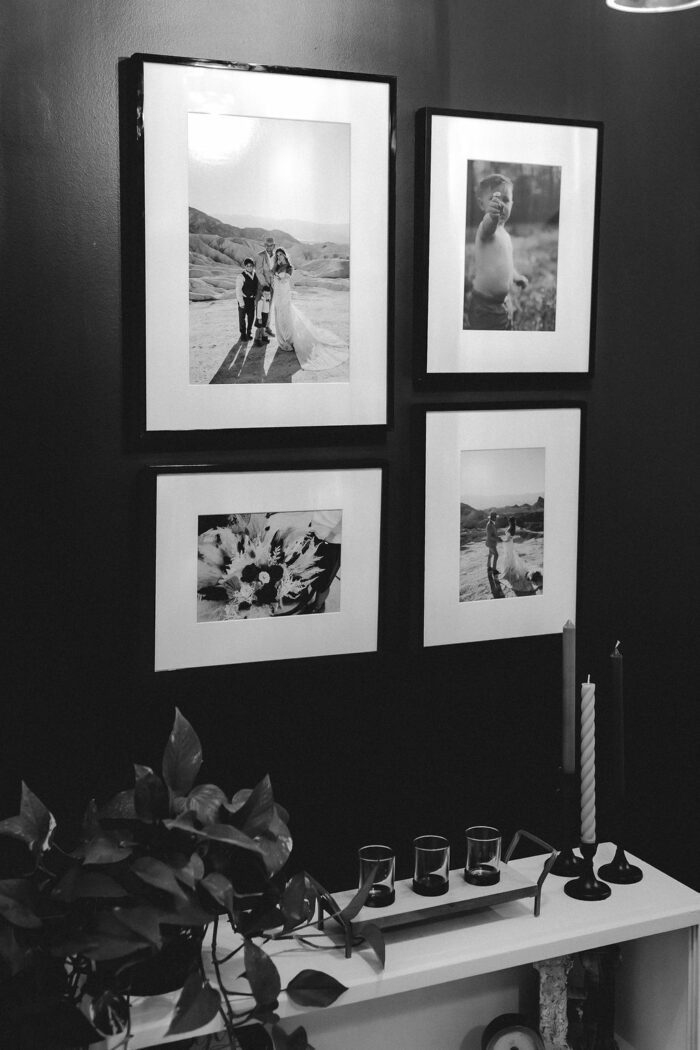 "Curb" Your Enthusiasm
"One man's trash is another man's treasure" as they say! While we are not suggesting diving headfirst into a dumpster, the occasional "trash picking" and "curb pick-up" can be super resourceful and eco-friendly! You'll never know what you'll find, so next time you are out for a ride keep your eyes on the curb. (The cost? Dirt cheap! 🤪)
Swap Parties 🎉
Needing new decor is the perfect excuse to throw a party! Gather your friends for a get-together and swap second-hand decor, art, small furniture, and other fun tchotchkes or knick-knacks! Consider holding the event every couple of years to keep your decor fresh and up to date!
Facebook Marketplace & Craigslist Freebies
Websites like Facebook and Craigslist have "Freebie" sections where you can search through local listings of free items or "Up-for-trade" items. Consider taking some time to browse through your local listings before you go on a spending spree!
---
Final Thoughts
We hope this post has given you some creative and clever ideas on how to decorate and furnish your home on a budget without sacrificing style or comfort! Style doesn't come at a cost – anyone can achieve classy or fabulous looks on any budget, sometimes you just have to be creative with your approach! Making small changes (like adding a frame or two 😉) can create all the difference when bringing a space to life.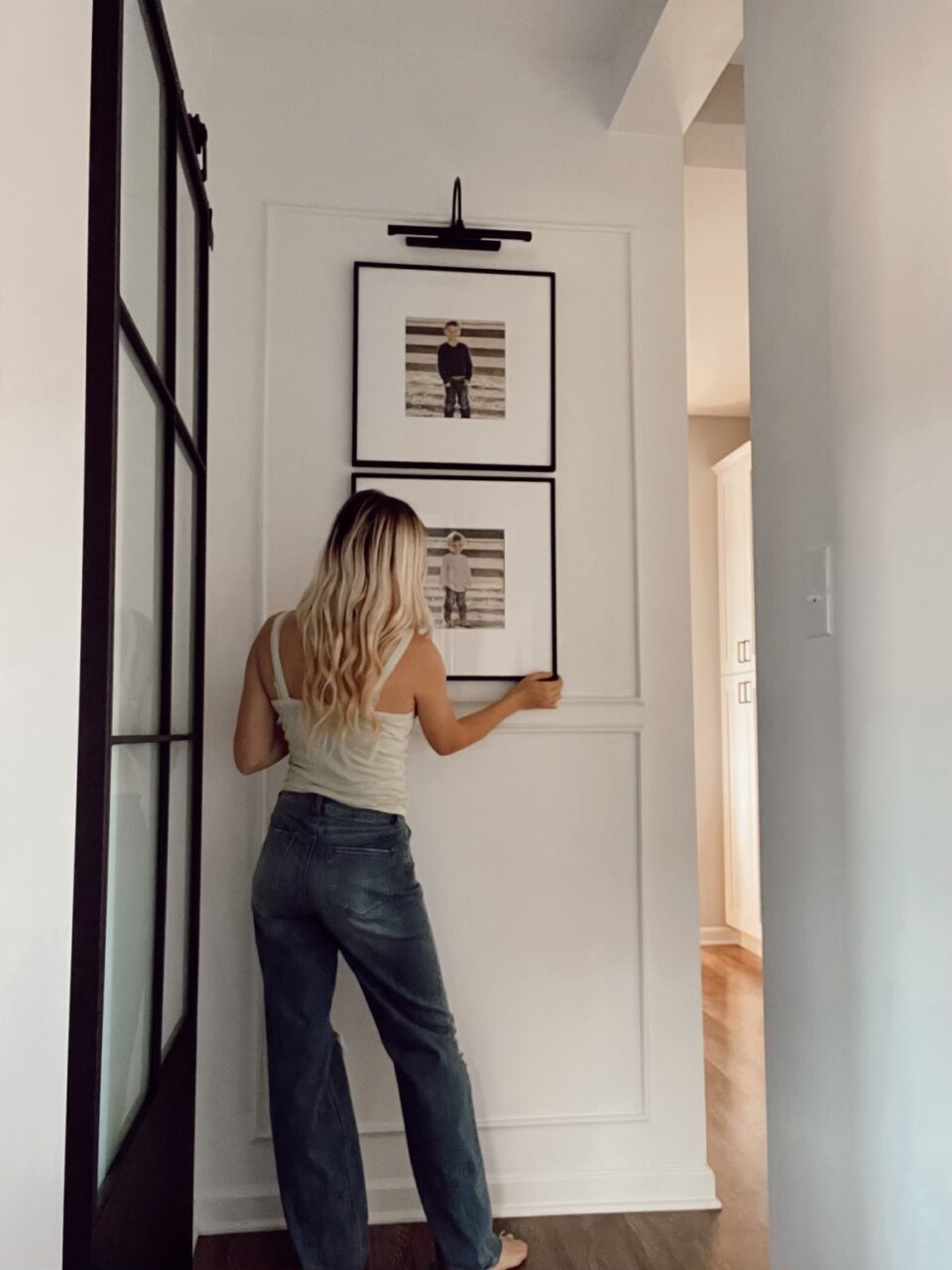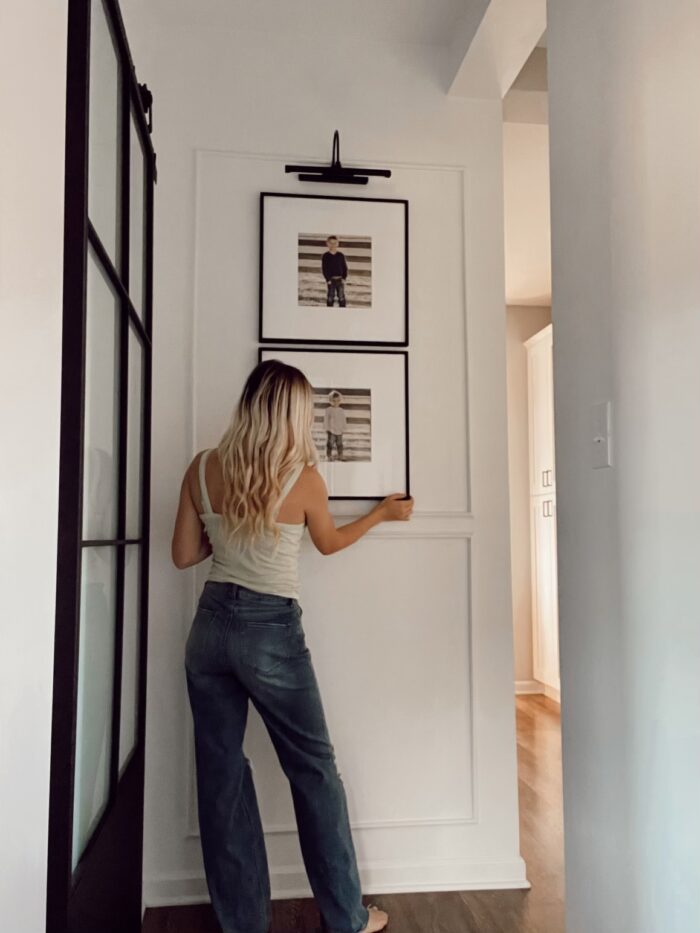 Show off your affordable & thrifty home decor! – Inspire others by sharing your photos, and tell us your story! If we share it, you'll receive a coupon for 15% off your next order!
Don't forget to follow us on our socials for more daily inspiration!
---
🌻 Free Vintage Nature & Flower Prints!💐
🥀 Download Free Art Here! 🌺
Subscribe to our mailing list for exclusive goodies, fun quizzes, framing tips and tricks, and so much more!
This post first appeared as 5 Clever Ways To Save Money On Home Decor on Frame It Easy - Learning Center for Custom Picture Framing.