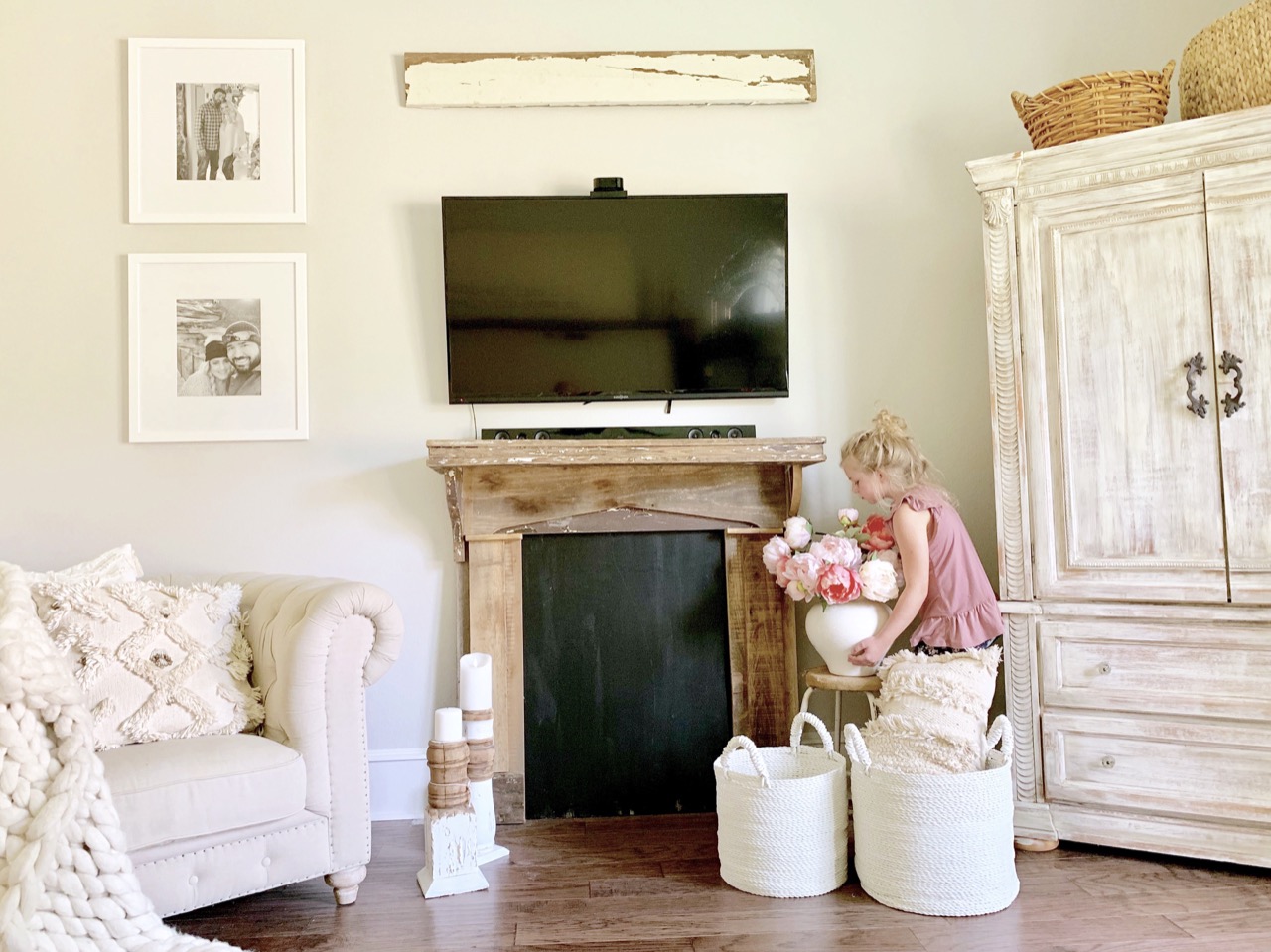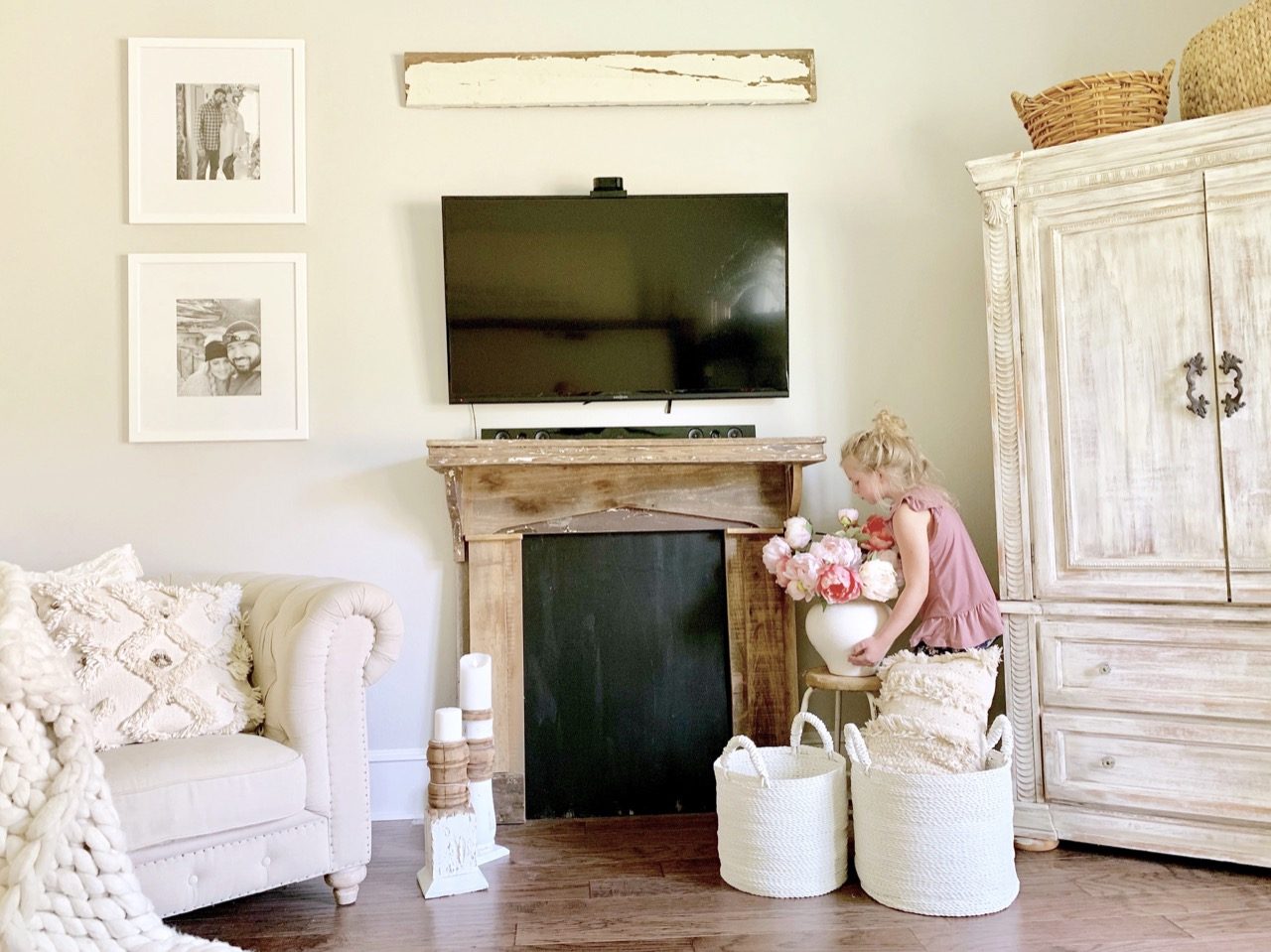 The new year is quickly approaching and you may feel as though your home needs an update to ring in 2020 — but you don't have the time, energy, or budget to completely redo your place. The good news is that simply updating your home is far easier than starting from scratch, and we have plenty of tips on how to implement an easy refresh. Hopefully, you already have a good idea of what works and what doesn't in your space, what you like and (more importantly) don't like in your home. And that is exactly where you need to start!
There's a good reason that many realtors hire "stagers" when selling homes. These professionals improve the appeal of a home using furnishings and accessories already there, rearranging them, then adding and subtracting a few things to literally transform the existing space!
Changing the way your home looks may seem like a daunting task. After all, you aren't a professional stager., but with some experimentation, coming up with a plan, and then putting it in action, a home update can be just around the corner.
For a quick and budget-friendly home update, we're sharing 4 ways to mix things up and breathe some new life into your home
1. Declutter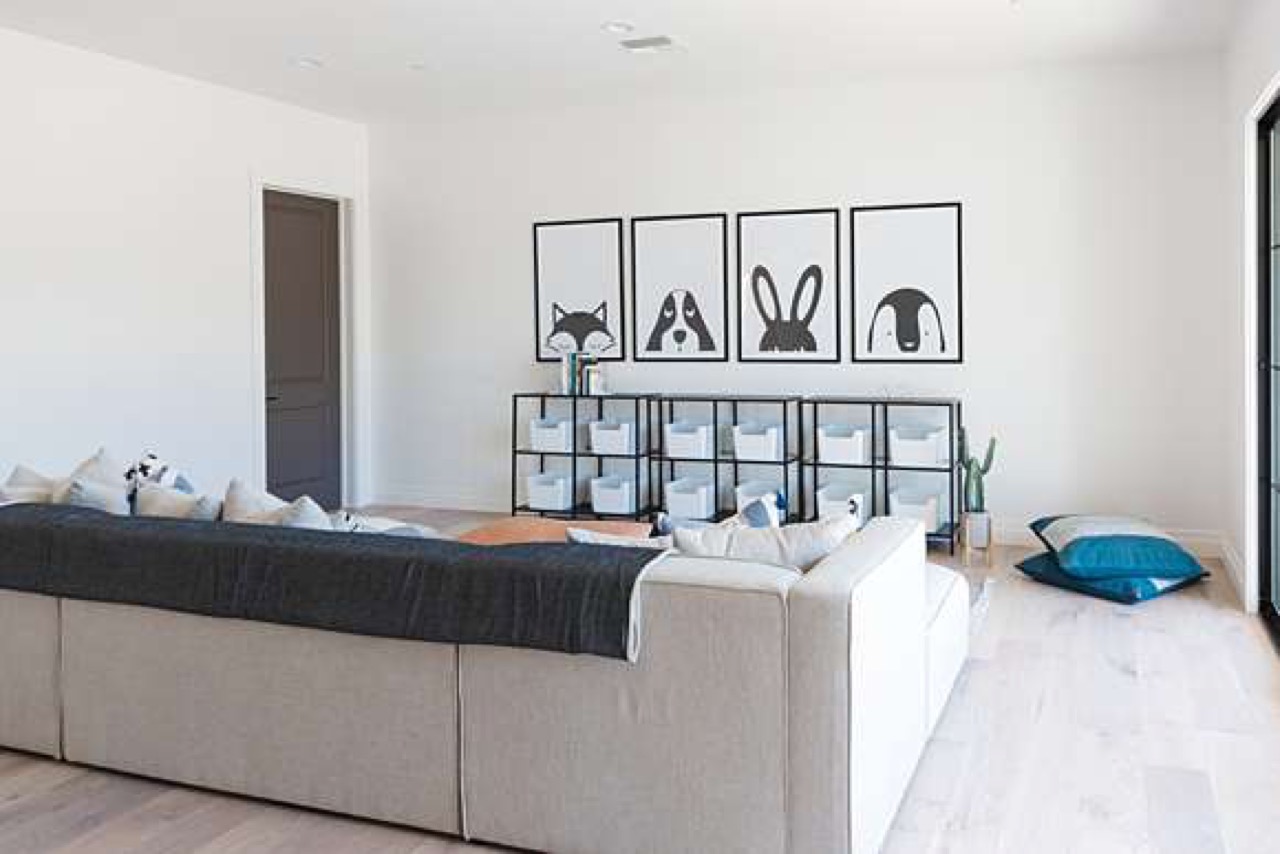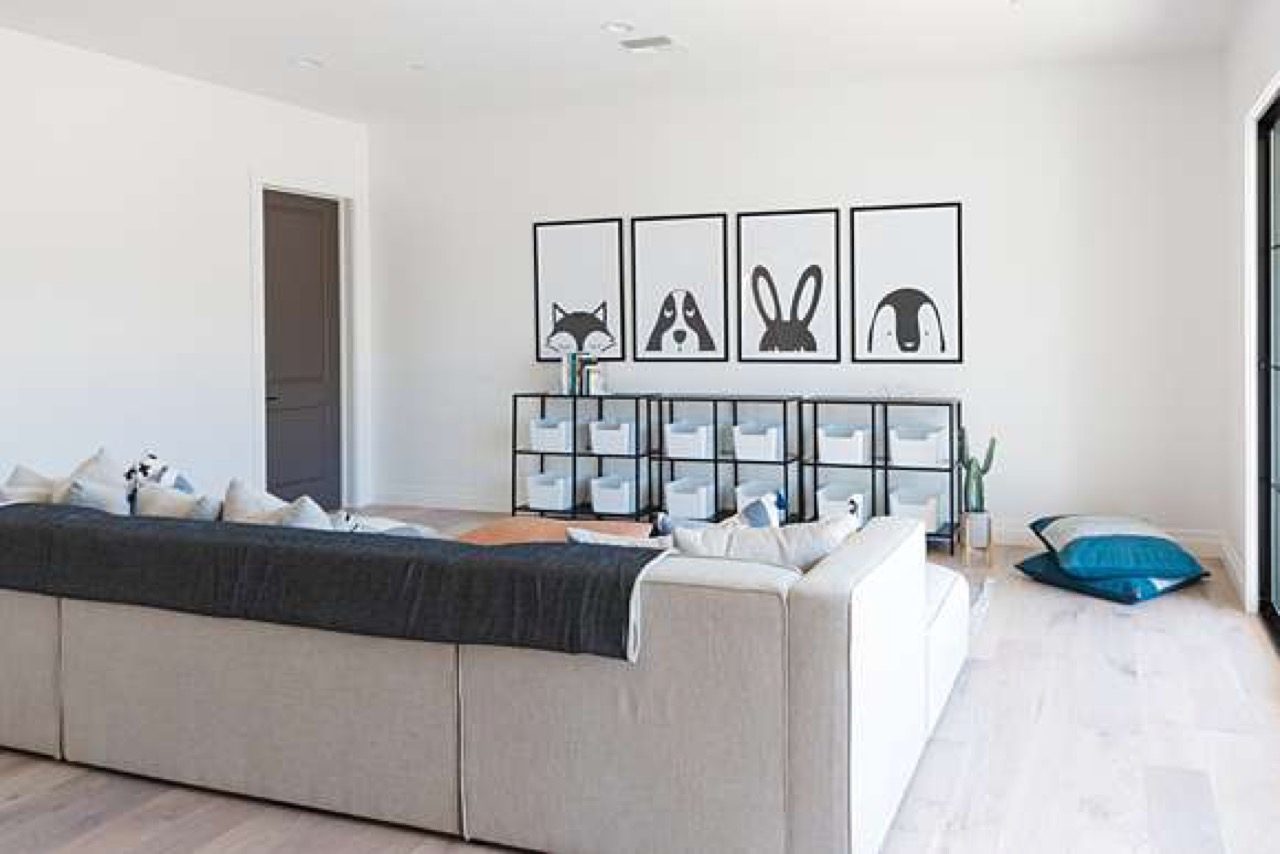 An essential step to truly feeling as though you've accomplished a home update is to declutter. And what better time of year to get rid of things that you no longer use. Some things are beyond repair, so throw them out! However, simply because you no longer have use for some things doesn't mean someone else doesn't. There are plenty of worthy organizations around that you can donate to (some will even schedule a pick-up). And you can feel less guilty about getting rid of that lamp your sister gave you or the breadmaker sitting on your kitchen counter that you've used only twice.
Once you've decluttered you can get a new perspective on your rooms. Does the countertop look bare, or does getting rid of the breadmaker make the kitchen look cleaner and bigger? Does the side table need a new lamp, or will a framed family picture look better there instead?
If you find it absolutely unbearable to part with some things, try some stylish storage bins to give you the same advantage as decluttering. They are an affordable way to "update" a room and come in a variety of colors and styles that will complement your room's palette and available space.
We find our favorite storage bins that are durable and last us but won't break the bank on Amazon.
2. Rearrange Your Furniture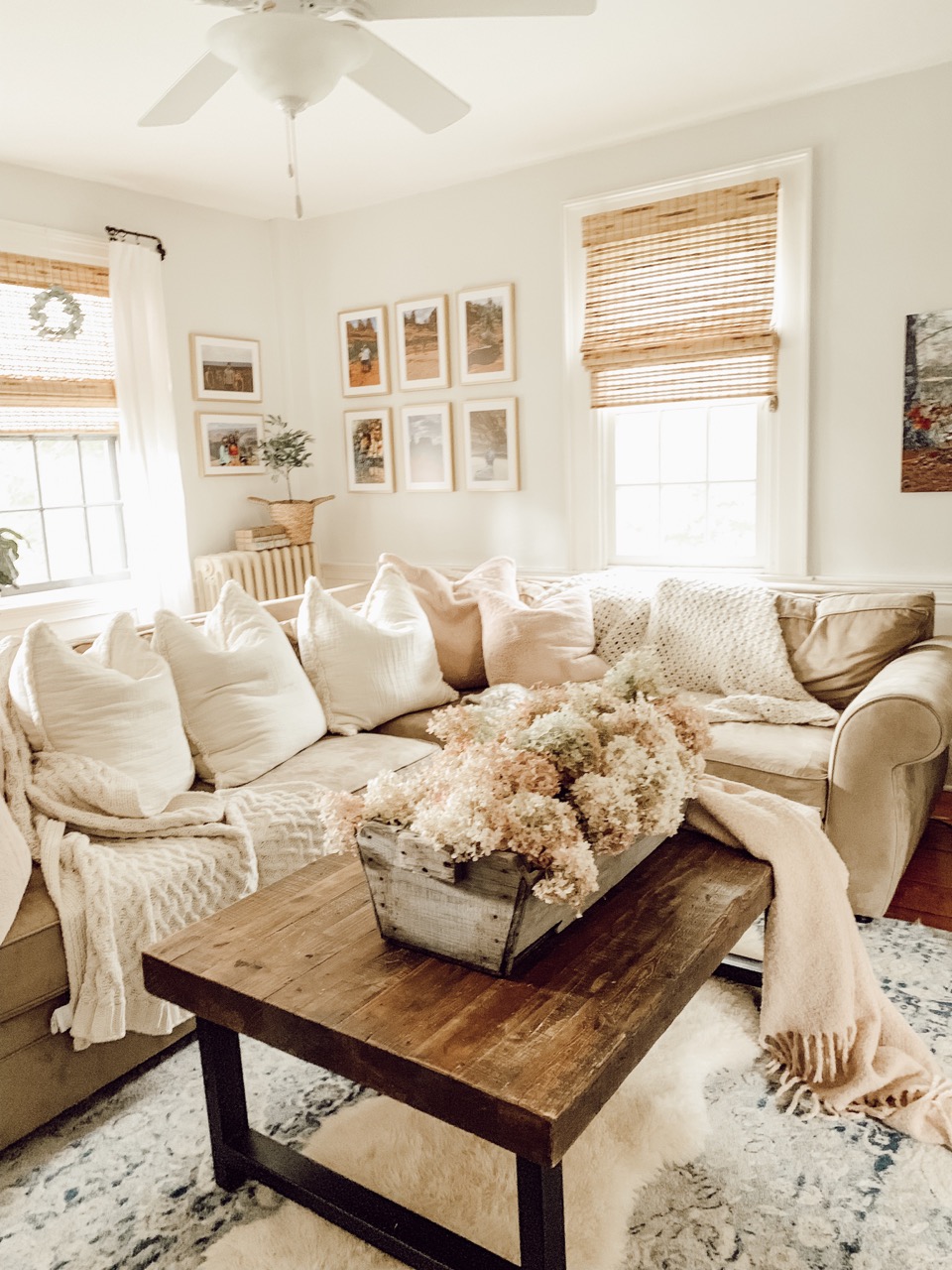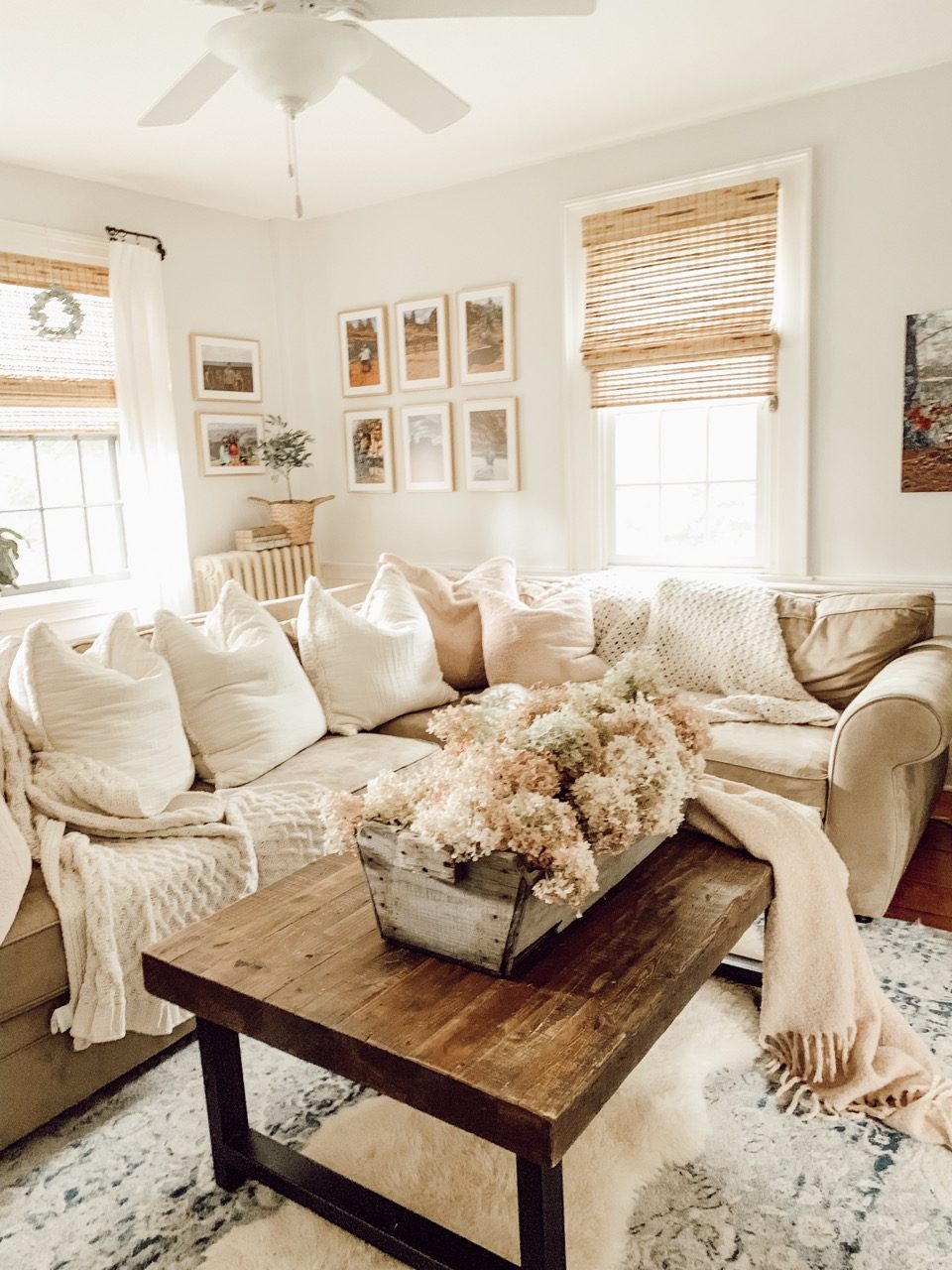 The most effective and cost-efficient way to give your place a home update is by simply rearranging the items you already have. The tiniest touch can make a difference, whether it's by maximizing the space you have, or creating a more visually pleasing area. And don't be afraid to ask a friend for some help. Sometimes we are just so used to seeing our items in the same place that we don't see the potential of moving them elsewhere.
First, consider what you think is wrong with the room or what just isn't working anymore. You don't have to get rid of furniture, just move it to another room! Perhaps the rocking chair in your family room cant "rock" because there isn't enough room for it anymore. But since you're making the spare room into a nursery, a coat of paint and new cushions and it's found a new home. You may find not only does it work better there, but by moving it you have opened up space for other items in your home that might better complement the area.
In addition, consider different furniture formations for your room. A quick rearrangement of where items are situated could give the space a different feel, and give you a different outlook on the area! Even something as subtle as moving a couch to the opposite side of the room, or changing the orientation of your tables can breathe some new life into the space.
3. Change Up Your Color Palette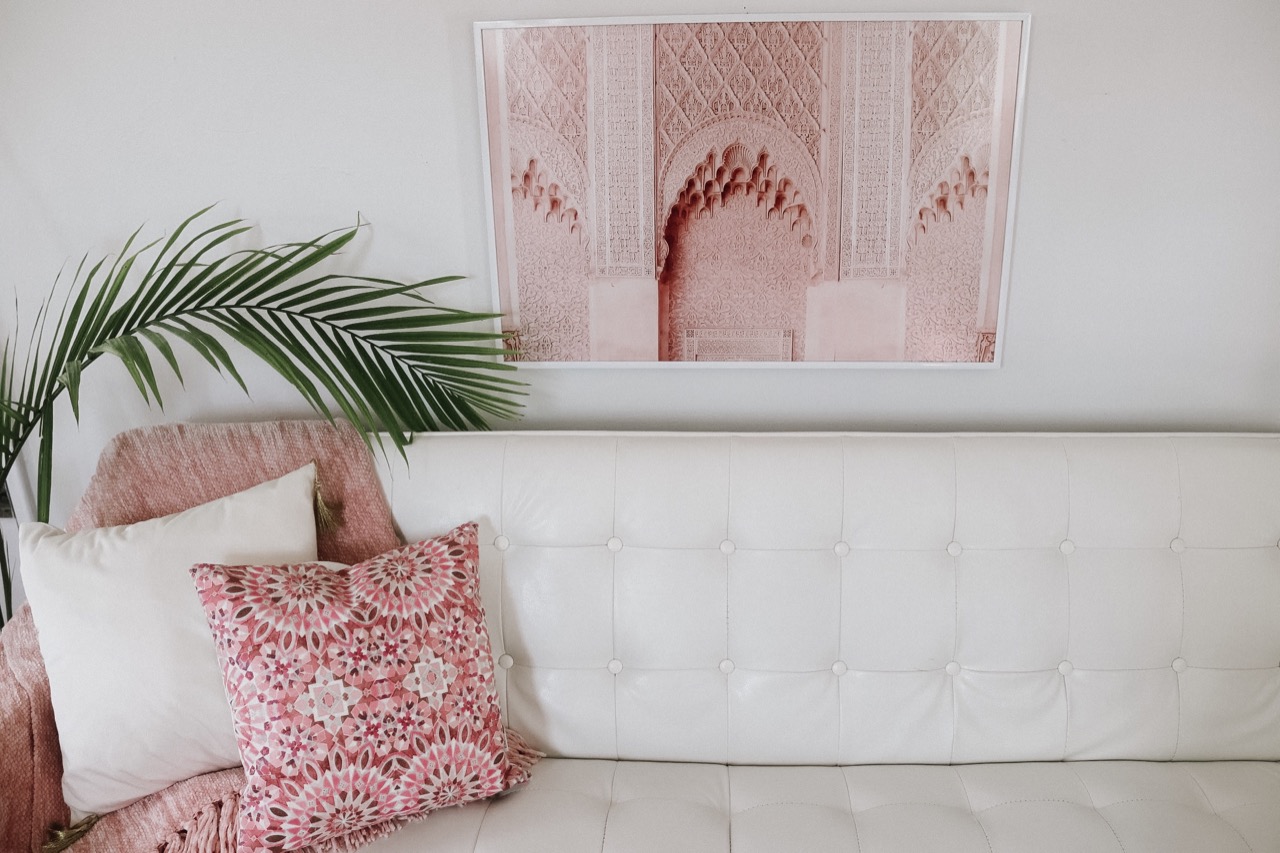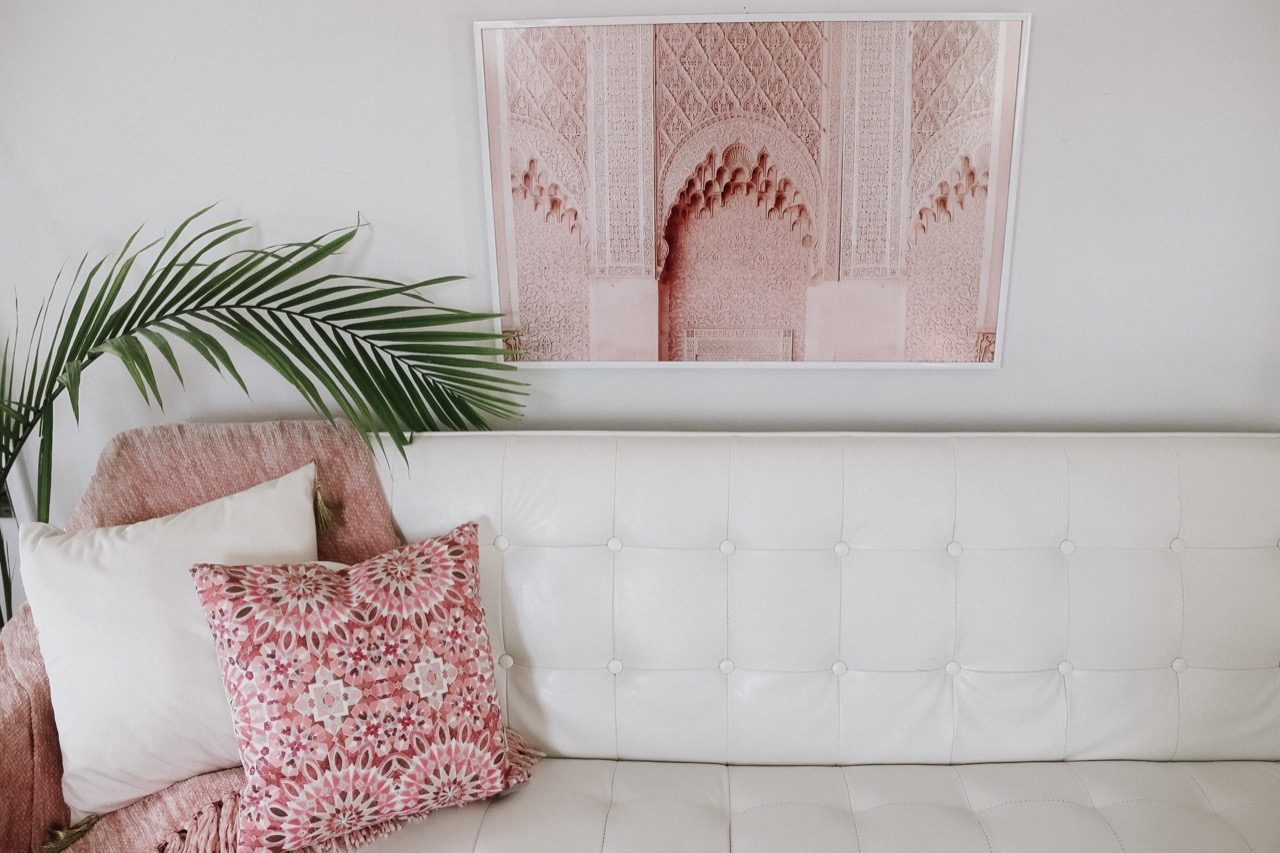 Switching up your color palette can have a big impact on your rooms! And that doesn't mean you need to get the paintbrushes out.
For instance, you may have moved the floral wreath you had hanging forever in your dining room and now it looks great in your bedroom. Pick up a couple accent pillows in the same hues and you've got a brand new look. The small black and white photo of your grandparents' wedding on your bedside table is one of your favorites. A new frame with color-coordinated matting to match your entryway wallpaper, and now it's out for everyone to enjoy.
On the other hand, if you're up to it, grab a brush and renew those walls with a fresh coat of paint. Neutral and light colors are sure to make the entire room feel rejuvenated. However, bold accent colors can truly make a statement.
Lastly, of course, make sure your accessories complement the room. If you paint your walls, perhaps consider changing up the wall decor to go with your color update. Whether you are swapping out photographs or art, or buying new accessories! Changing your color palette can completely impact how you see the room, and which accessories should be added or removed accordingly.
4. Add, Subtract, or Switch Up Your Accessories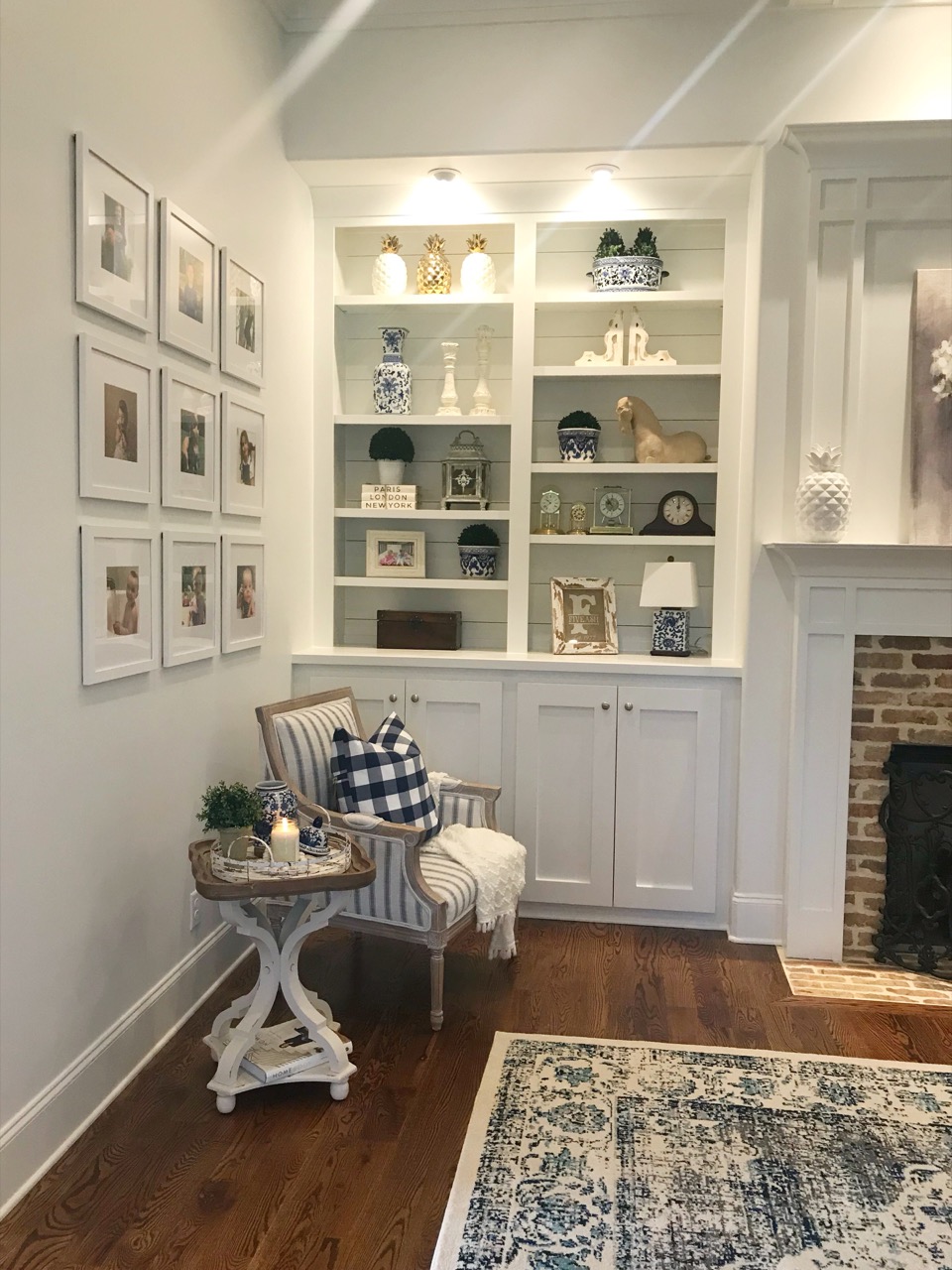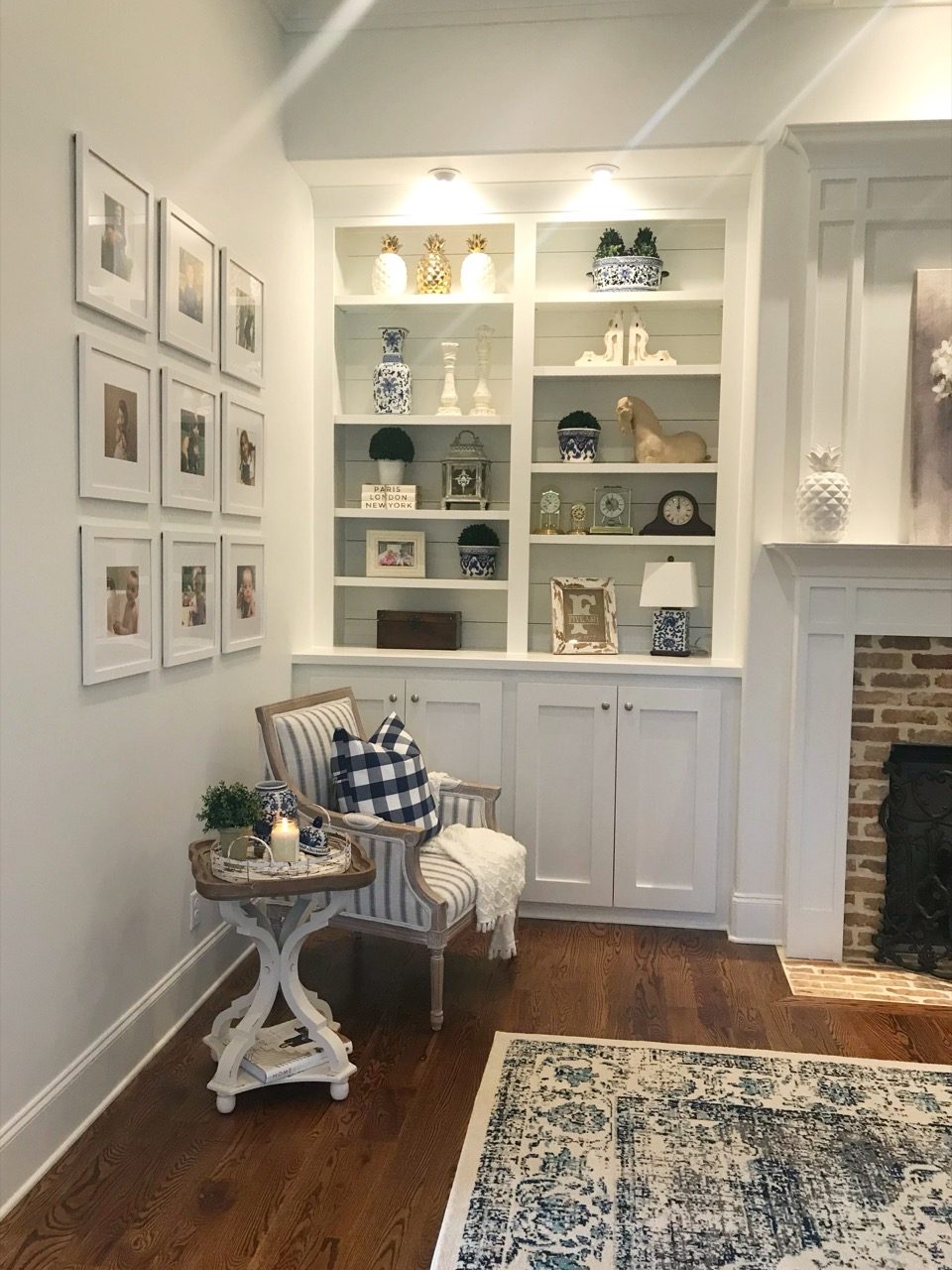 Finally, make sure your accessories complement the room. If you painted your bedroom walls, perhaps consider reframing your wall decor to go with your color update. Custom framing with Frame It Easy has never been easier and provides a high-end look without the high-end cost and is sure to leave you refreshed with your "new" space. The burnt orange candlesticks you had stored away may add the perfect accent color in your repainted kitchen and can finally be put to good use. On the other hand, there's really no "home" for that art deco vase in your new space, so donate it somewhere so it can find a new home where it will be appreciated.
Remember, adding a few inexpensive pieces may be all it takes to give your new look a cohesive feel. Removing things that just aren't working can also improve a room's appeal. And moving your existing treasures literally costs nothing but a bit of time.
Ready For a Home Update?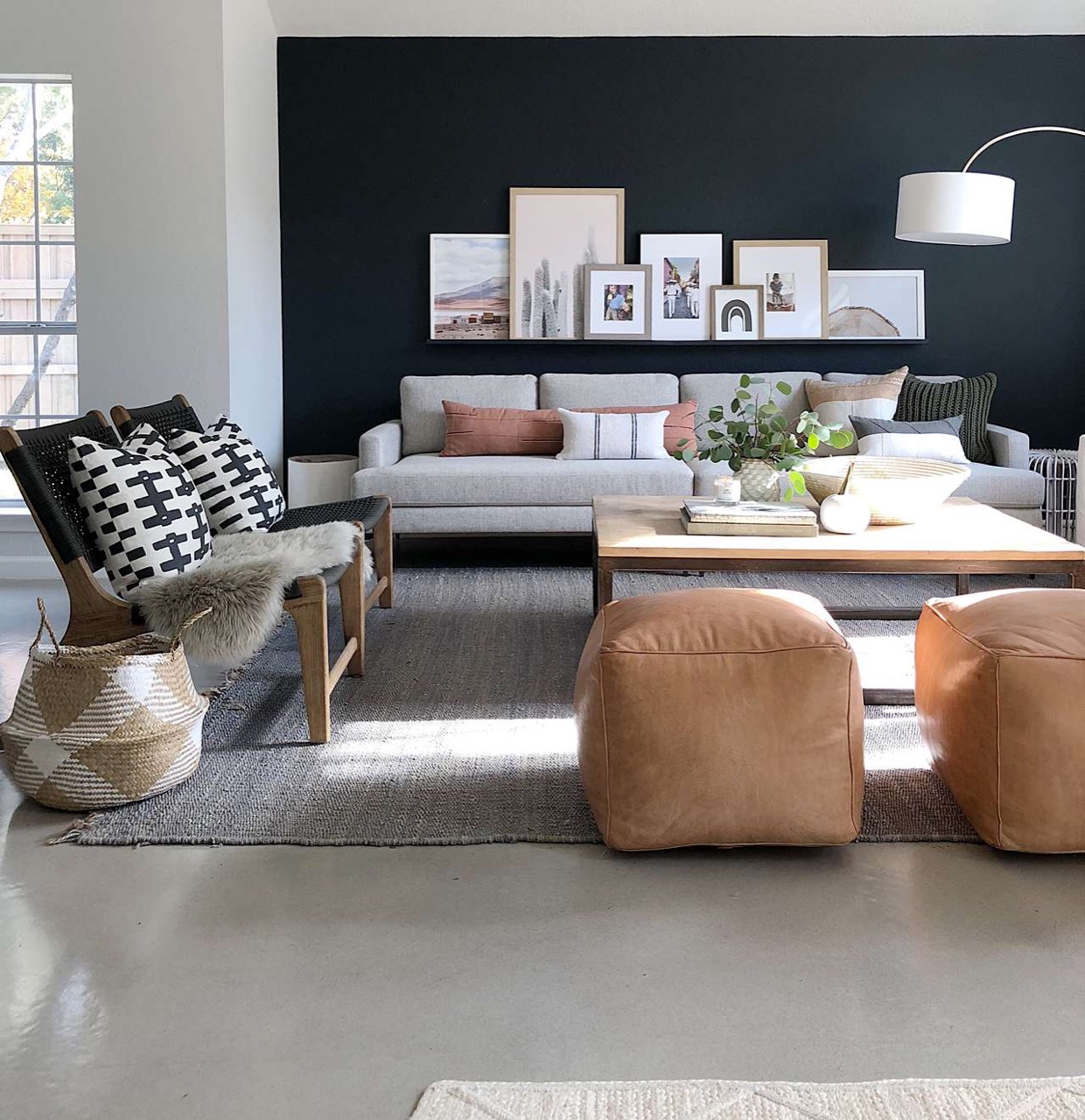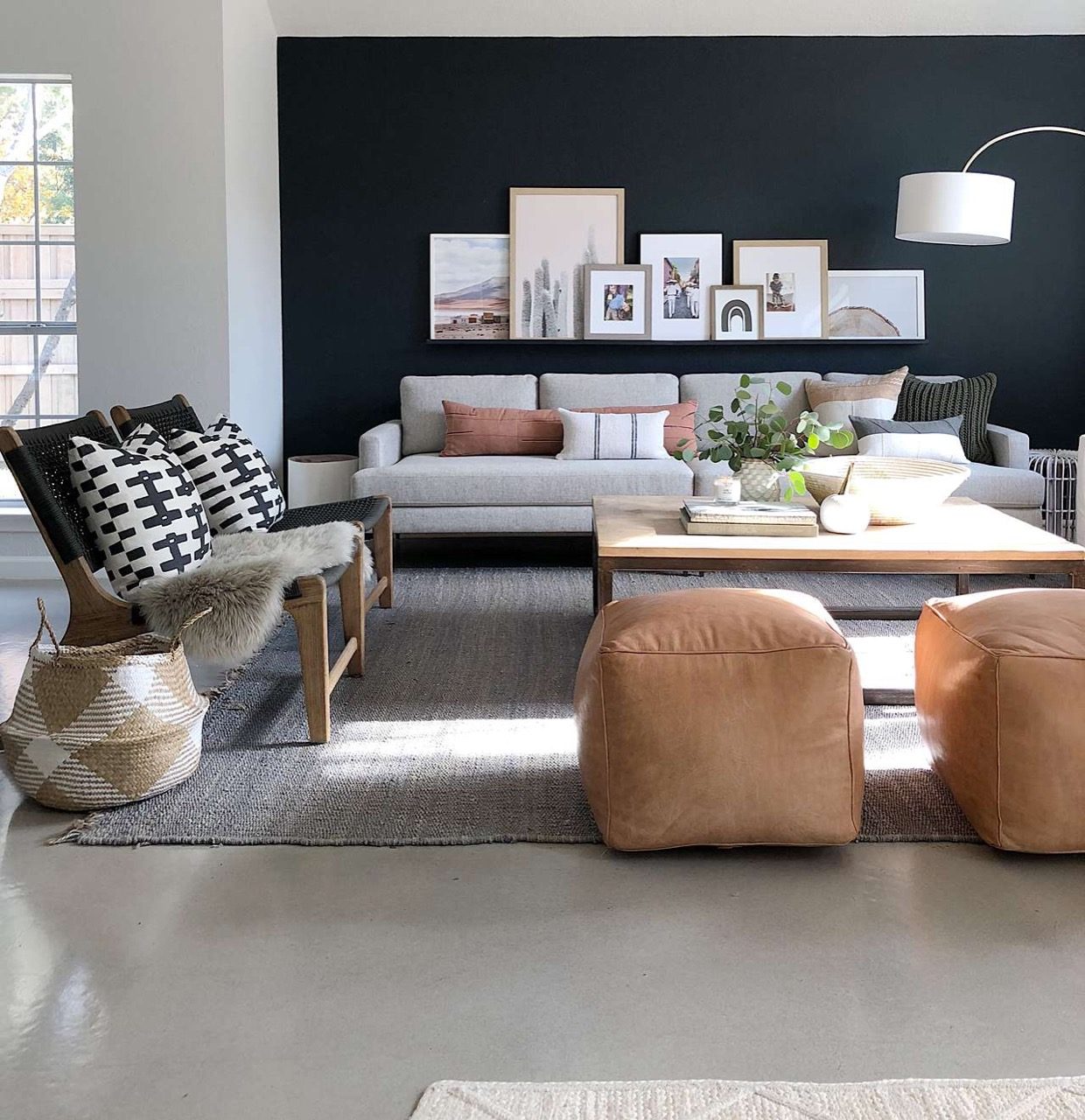 Home updates are rarely viewed as quick or budget-friendly. People see them as daunting tasks that take ages of planning! However, we hope you don't see home updates in that light any longer.
Remember there are 4 strategies to take when looking to give your space a quick update. The first step, declutter! Unnecessary items add nothing to your space, and you can feel good when you donate unused items to worthy organizations. Always consider your space and see if you can rearrange your furniture and accessories. Reconfiguring your items is the simplest and most cost-effective way to give your area a new feel. Changing up your color palette is simpler than it seems — whether you are refreshing your walls with a new coat of paint, or swapping decor of different colors and textures. Lastly, add, subtract, or switch up your accessories and display them in a new way. Give your favorite things a new lease on life with a new location in your home and see them in an all-new light.
So go get updating! If you're still looking for inspiration and ideas for a home update, check out our 10 favorite home decor blogs that are sure to give you the motivation to renew your space.