When you think of gold, you likely think of victory, royalty, or something else of high prestige. This is why gold picture frames are so popular! Chances are, if you're planning on framing something on your wall, you hold what you want to display in high regard. It could be an award or certificate, or it could be a diploma, or a nice photo of you and your closest friends all dressed up.
Whatever the reason, good moments should be held in high regard, so why not use a gold frame to give them a proper home on your wall? Here at Frame it Easy, we sell a few different gold frames across multiple different styles — Hanover, Ashford, and Granby. Depending on what you want to frame, you might pick one style over the other. And we're here to help you figure out which will work best for your framing project.
So let's take a look at all the gold frames we have, and what they might be best for. Of course, let us say what we always do first: There are no real rules! Pick whatever style you'd like for anything you want. These are just some tips to get your creative energy flowing!
Hanover Frame In Satin and Gloss Gold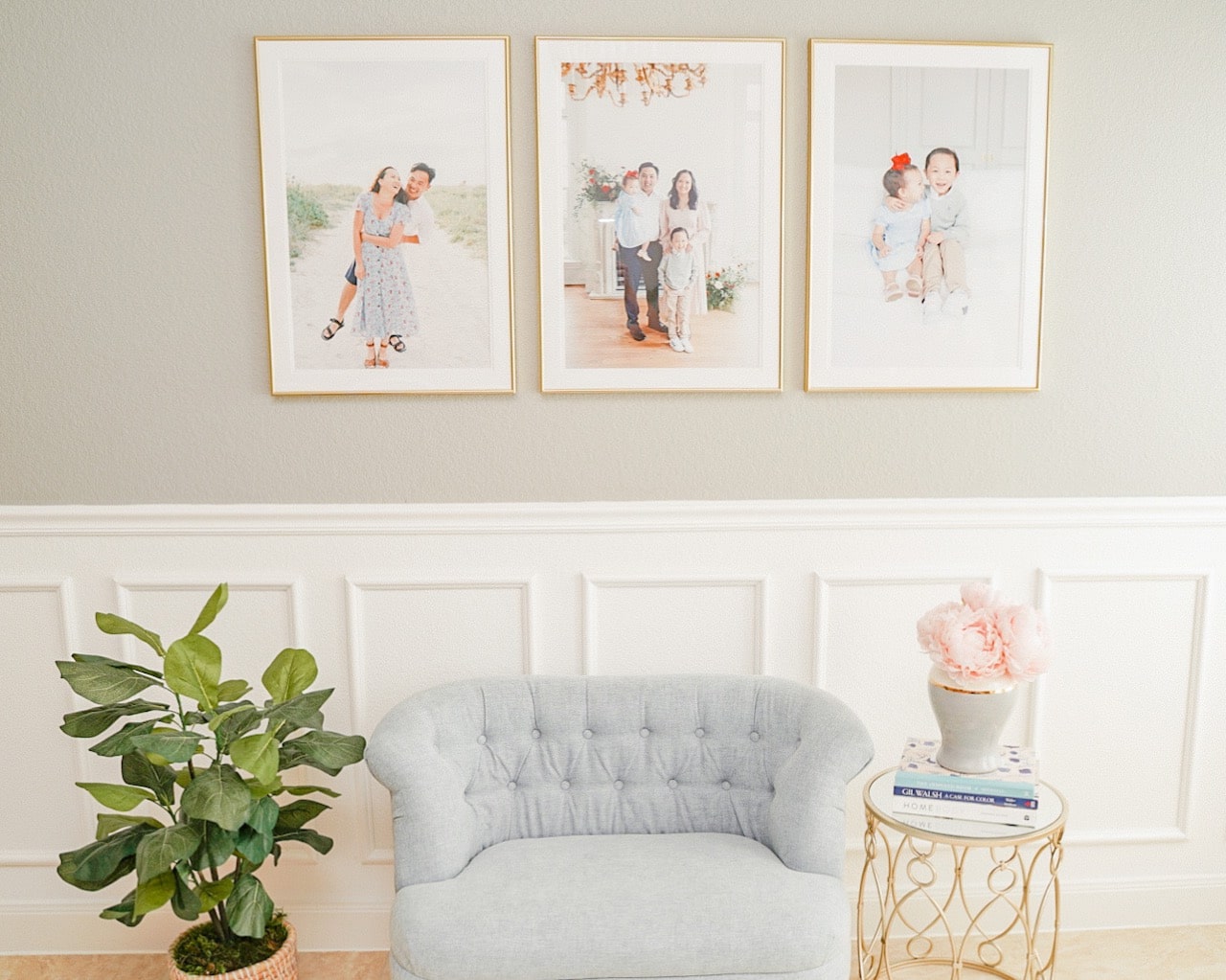 Let's start with the Hanover style.
So, what's the difference between our satin and gloss gold options? They're similar, but the gloss gold is a deeper shade of the color, and it's more, well, glossy.
The satin gold is a lighter shade, and it's more matte. The satin has a more contemporary look, while the gloss has a more classic look — so choose which you would like best! We also have photos of all our colors and profiles on our Instagram page, if you want to get a better idea of what they look like.
That said, our Hanover frame is thin, only 3/8″ thick when looking at them from straight ahead. This makes it a minimalistic frame great for someone who wants their art to do most of the work when displaying it. If you want to give your frame a thin golden halo to make it shine on your wall, the Hanover might be your best bet!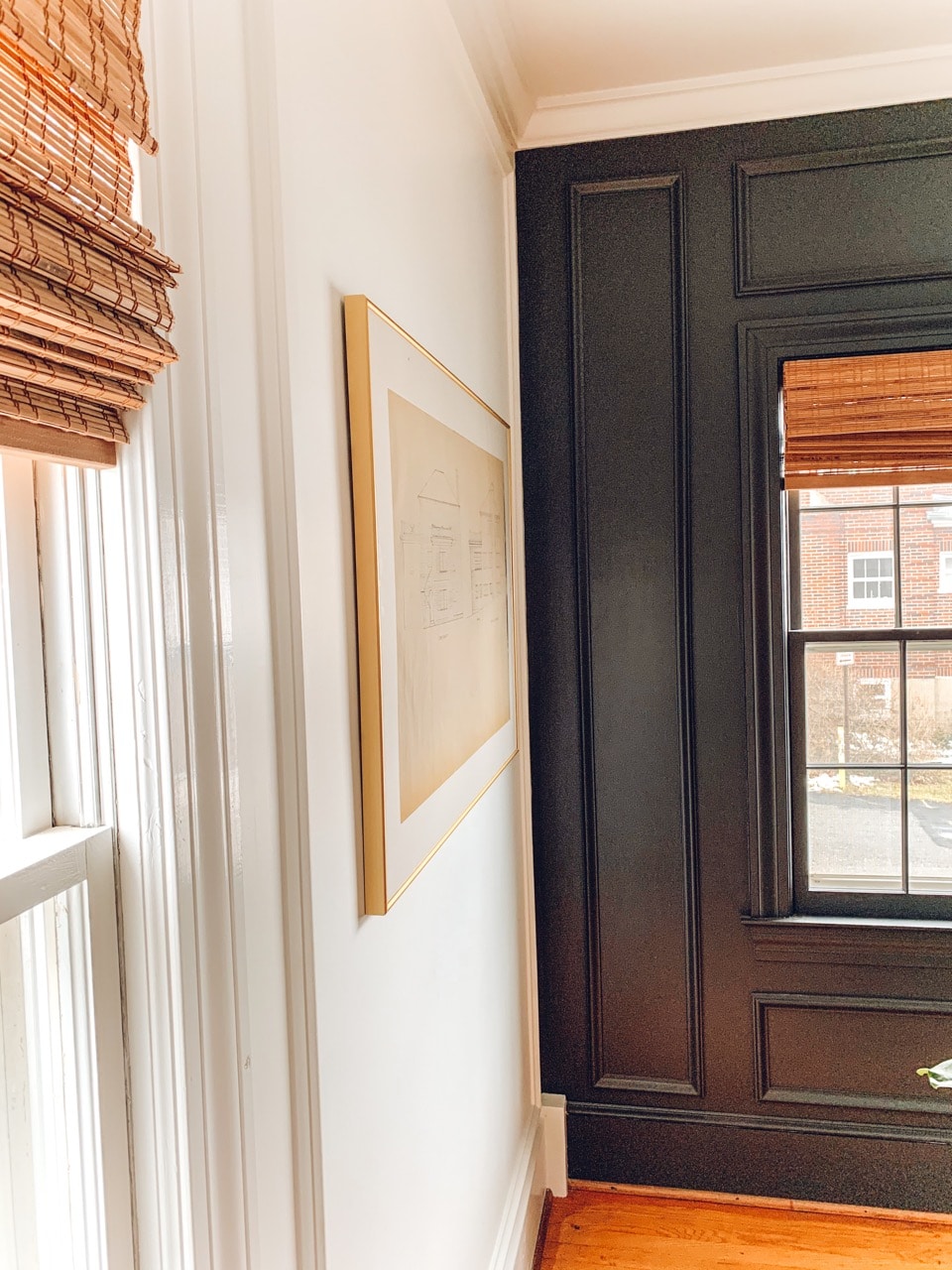 Ashford Frame In Satin and Gloss Gold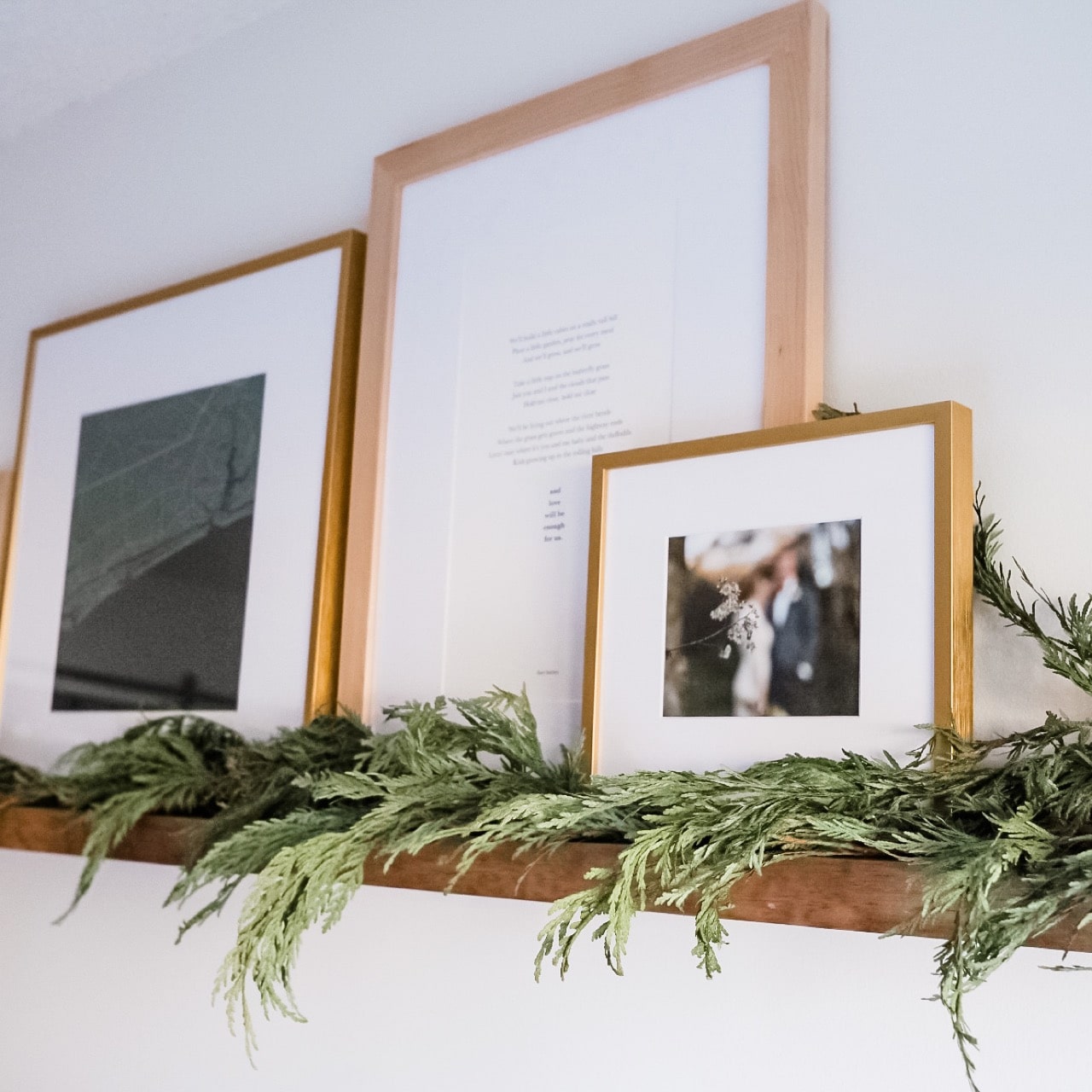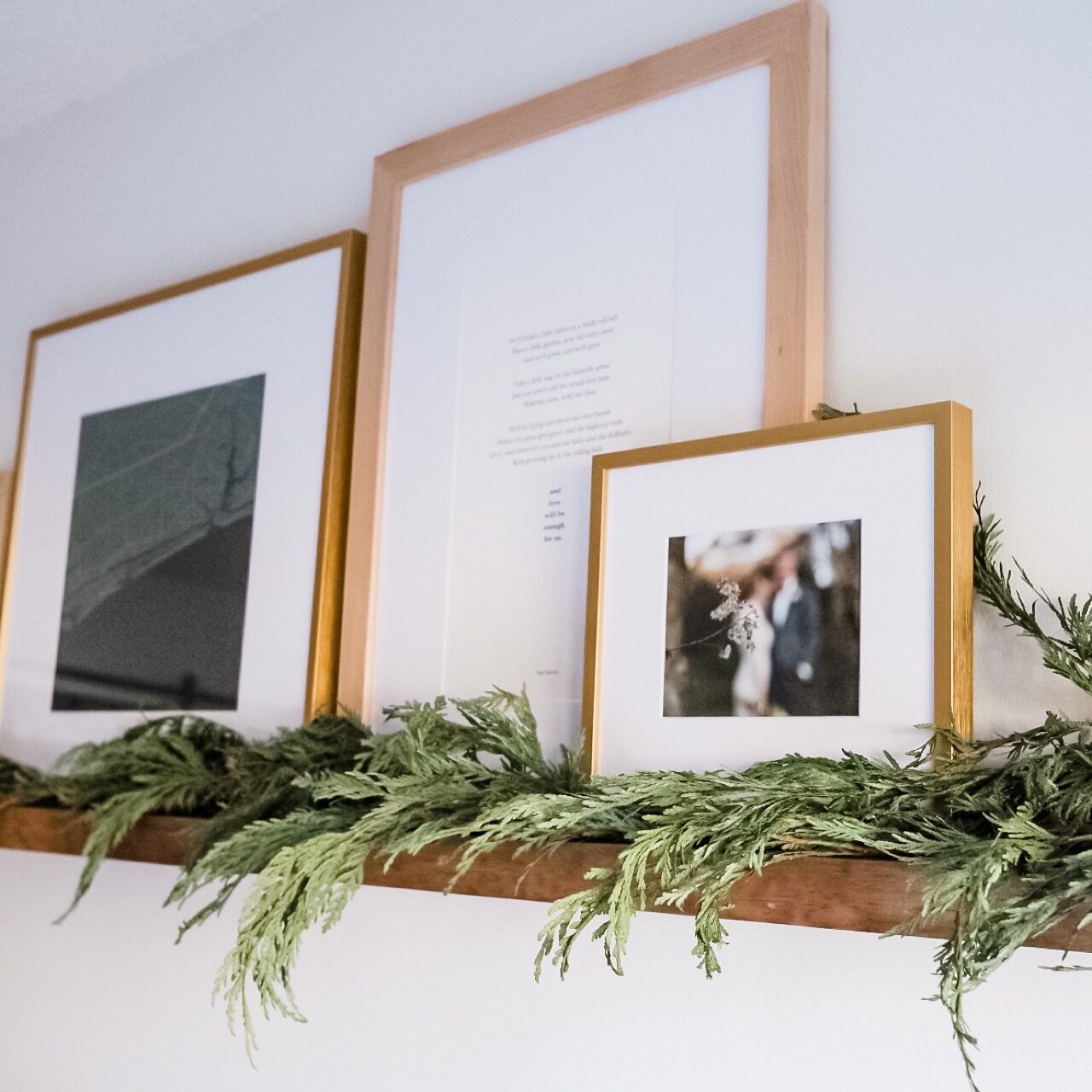 The Ashford is similar to the Hanover. There are two main differences: it's slightly more expensive, and it's flat in the front rather than rounded. This difference is subtle, but it makes a difference in your display.
That said, the Ashford does about the same for your art as the Hanover. It's thin — the same thickness as the Hanover — and will hold your art while taking the back seat to the art itself. Both of these options are great for college diplomas — whether or not the school you graduated from has gold as one of the school colors.
And maybe you're looking for a less… rounded version of the Hanover. In this case, the Ashford is a great choice!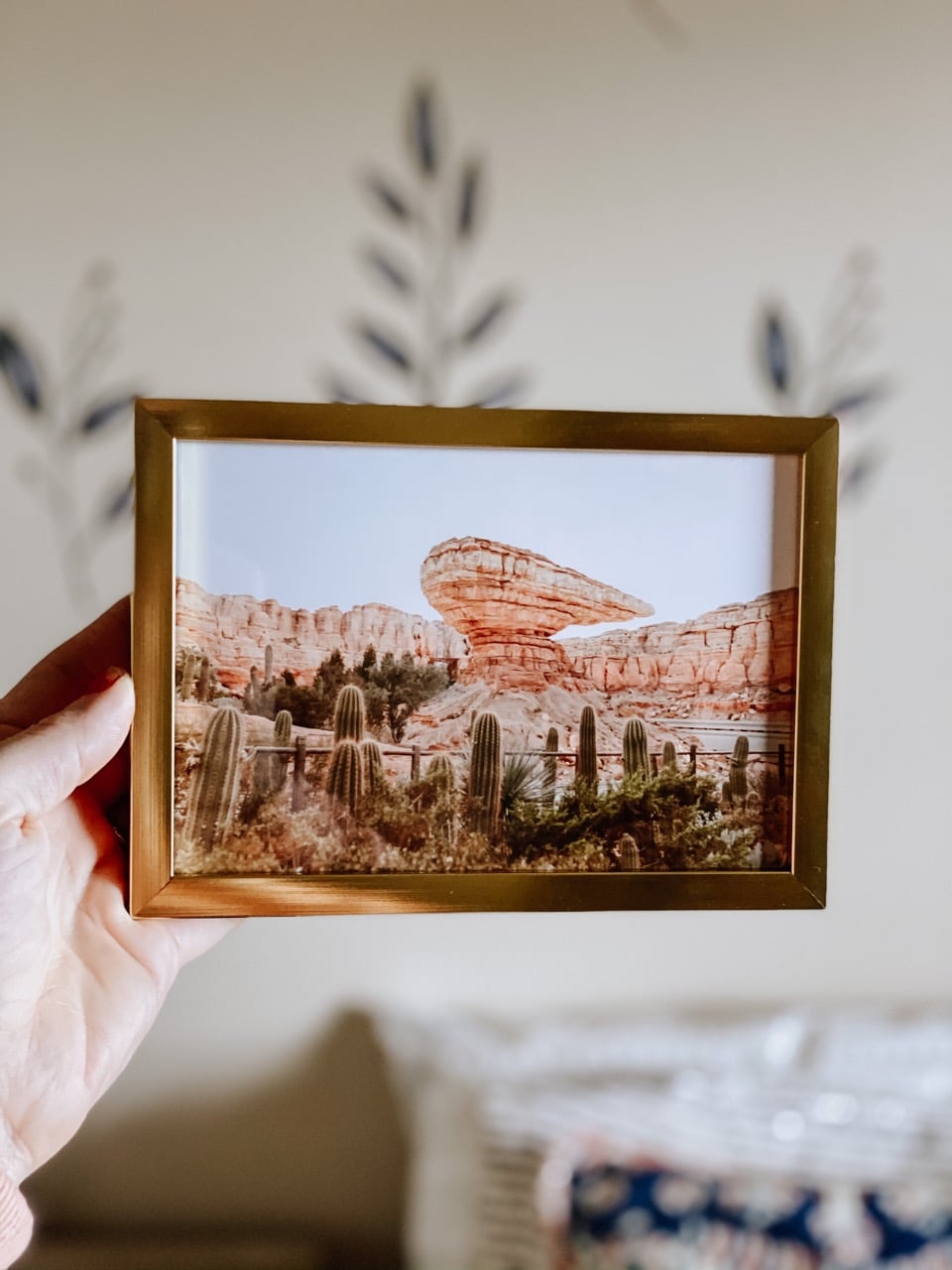 Granby Frame In Gold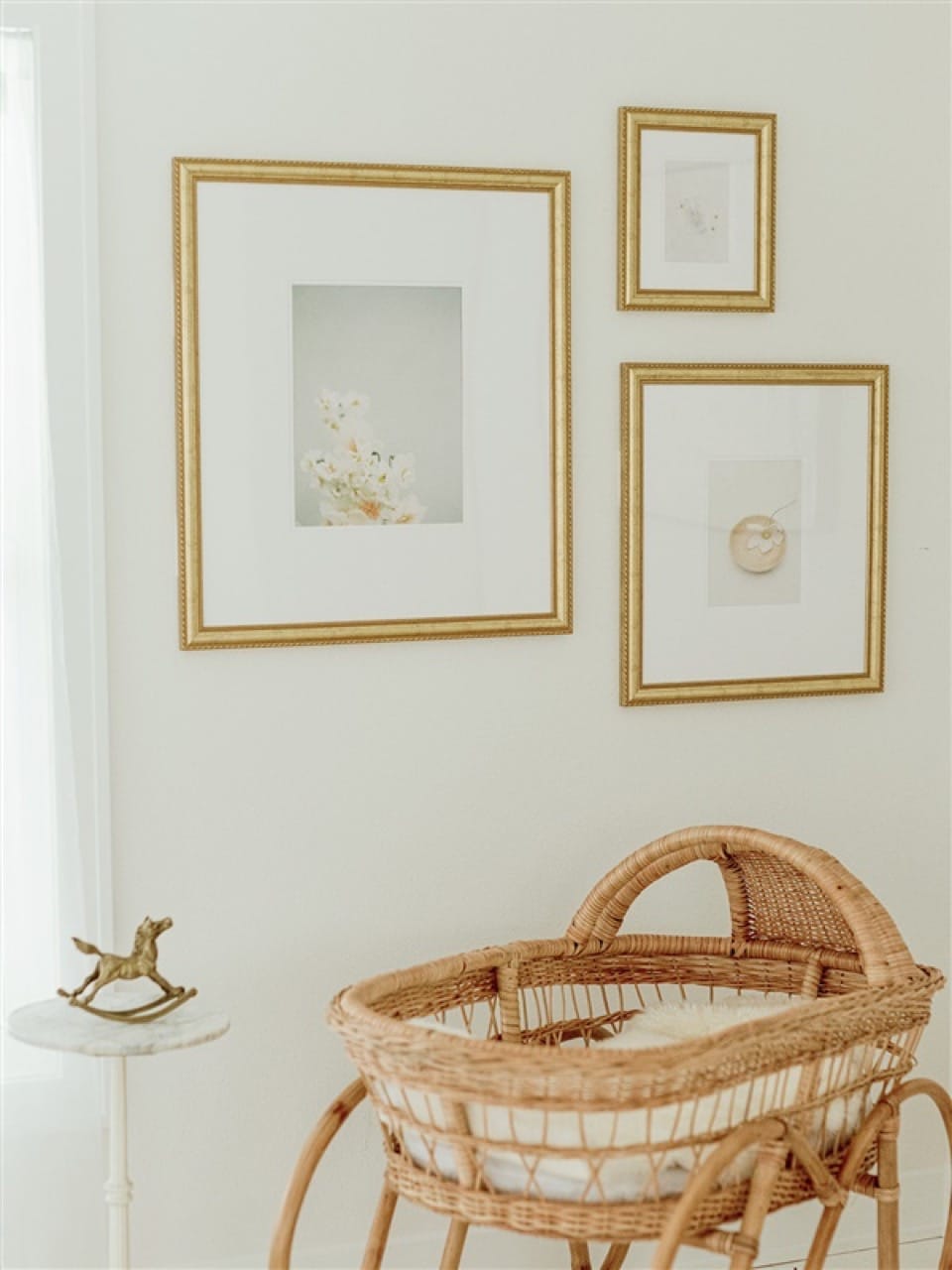 This is one of our most recently added styles and colors. It's a wood, gilded frame and has gold foil put over the profile. The result? A regal looking frame that adds more to the art — becoming just as much part of the display as what it's framing.
What would be good for this style? Have a great wedding photo of you and your newlywed spouse? That'd be a great first choice for this style. Other great options would be old looking art, or a photo from decades ago — one maybe from the early or mid 20th century, something to really embellish the antique nature of what you're displaying.
Dayton Frame In Gold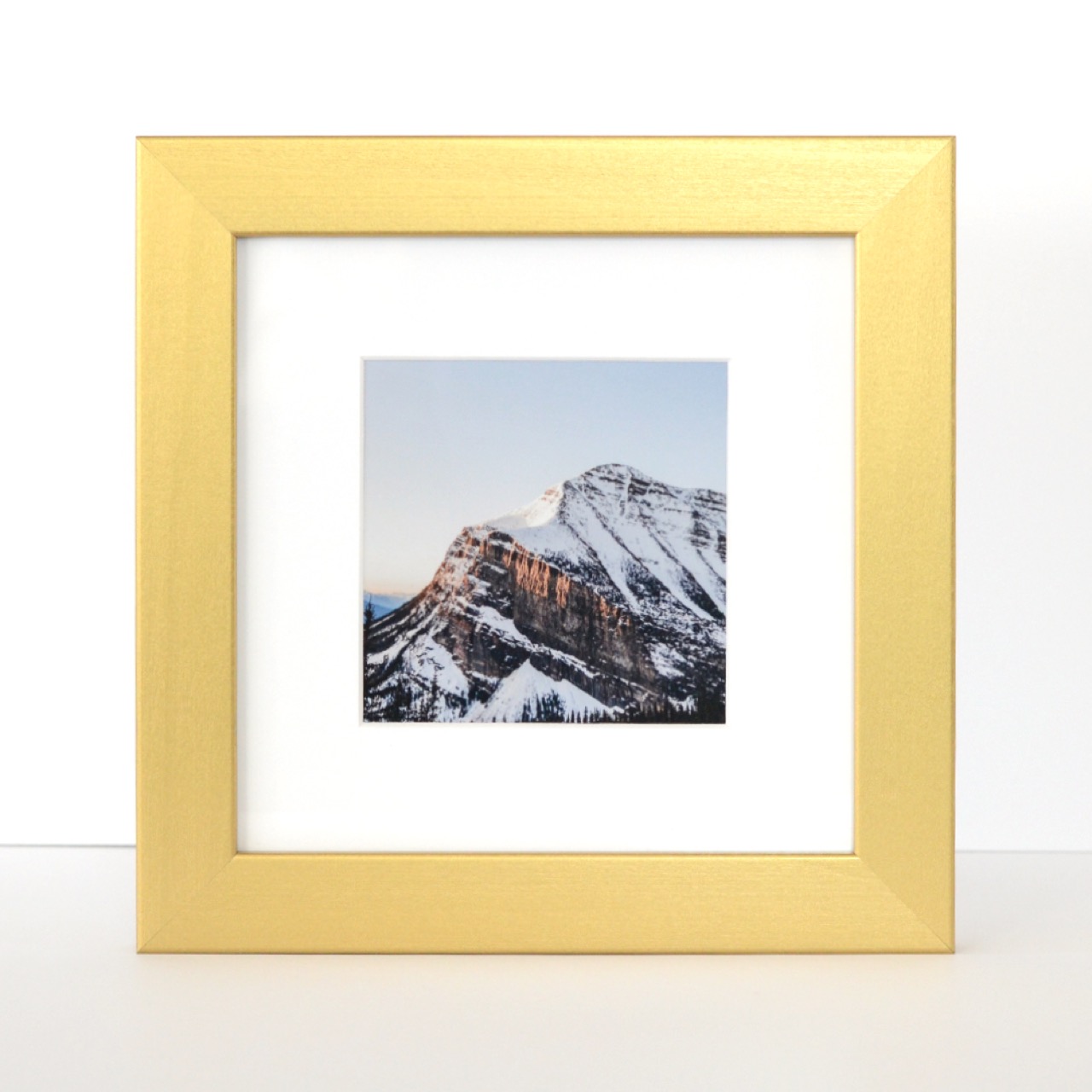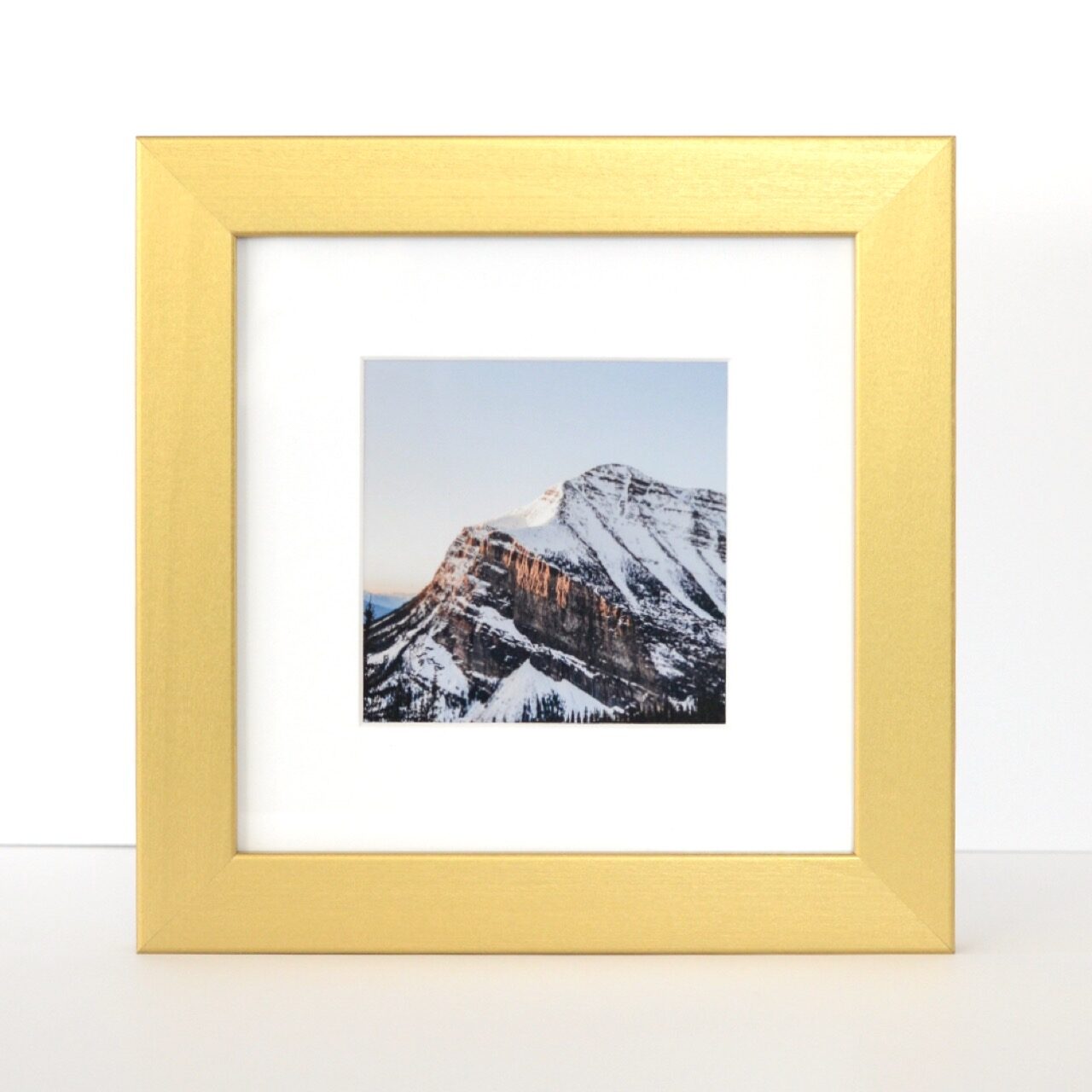 Gold is also now available in our Dayton frame style. The Dayton is our natural wood style, with a flat profile face that is 1 ¼" wide. It's made from a North American hardwood (Poplar) that's either stained or painted. This frame will be sure to give any photo a grand display on your wall!
It's All Golden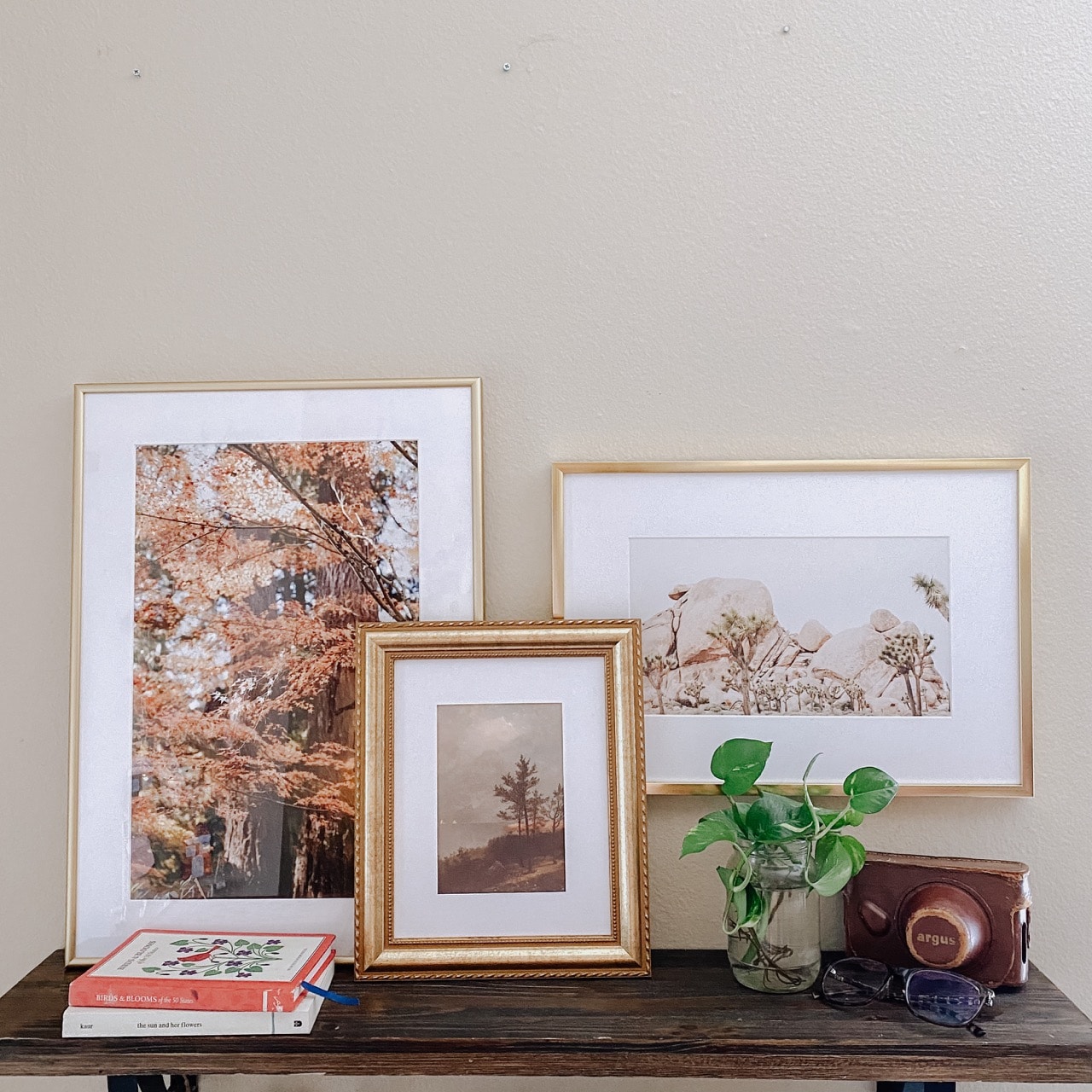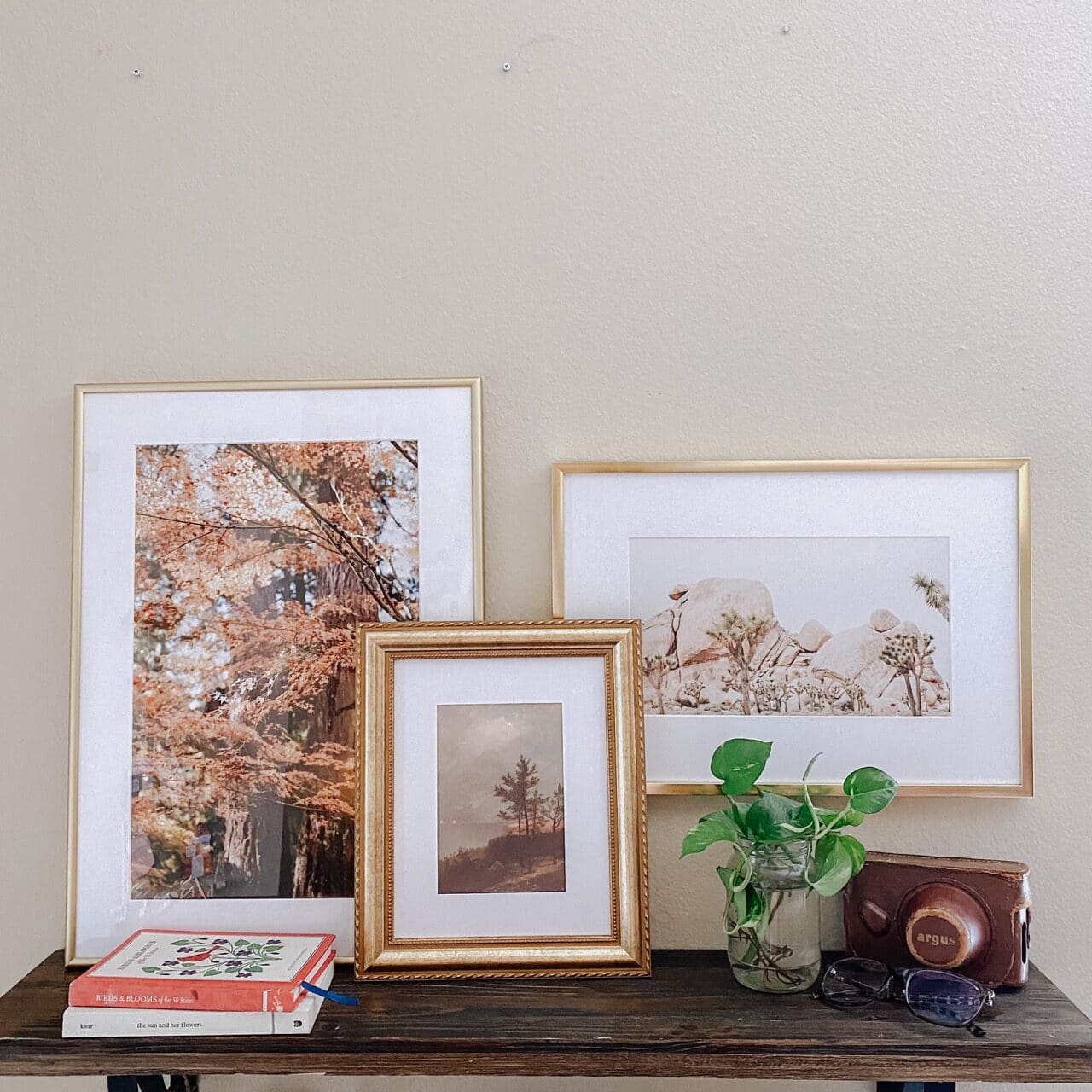 Gold is a color that tells everyone, pretty much right away, that you think something is valuable. So, if you're planning on framing something extra special — or just something you want to draw attention to — why not use a gold frame?
Just remember our styles, and check back for more updates; you never know when we'll be adding more frame styles, maybe in gold! For now, though, the following styles we have in gold are as follows:
Have any questions? Feel free to reach out. We're looking forward to hearing from you!
PS: We have some exciting new frame colors arriving very soon, so be sure to keep an eye out for them!