When it comes to the wintertime, you want to create a space in your home that is warm, cozy, and inviting. You want your decor to reflect that. The new season is a chance to give your decor the refresh that it may need whether you want to do a large home update to prepare your home for the spring or just little changes around your home.
So if you're planning to spend your winter bundled up inside, why not take on a few projects around the house to keep yourself busy? Check out these trends to add to your space this winter!
Warm Your Space Up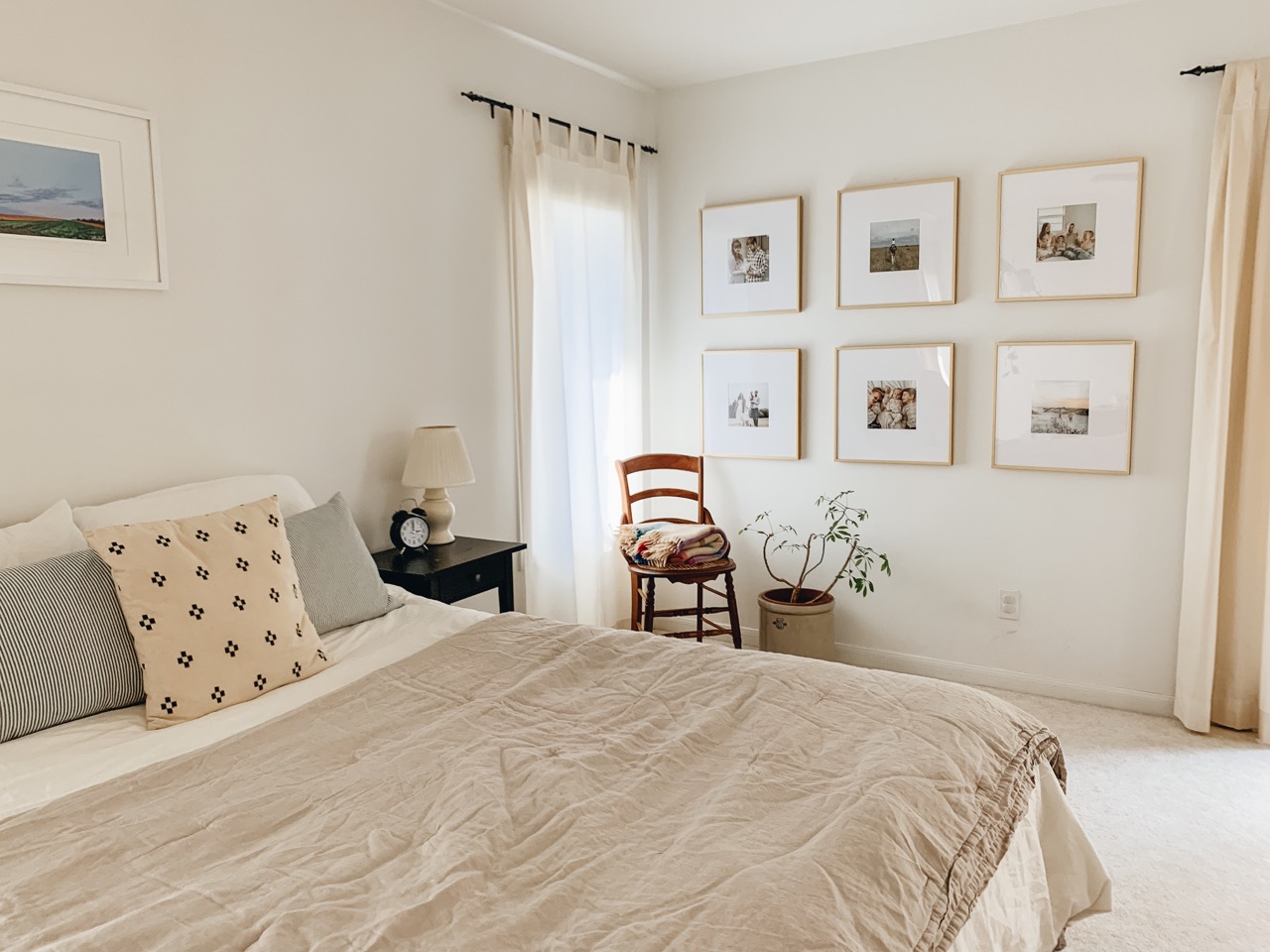 Of course, with the winter season comes the cold weather. So, it's only right that we start with this tip, to warm up your space. Now, this could mean decorating with some fuzzy blankets, turning your heat up a few notches, and adding some extra logs to your fireplace. While all of these will certainly warm up your home temperature-wise, we're talking about the decor you can add to your space to create a cozy room. There are many ways you can do this such as using warm tones. Warm tones typically have undertones of orange, yellow, or red. The opposite would be cool tones which have undertones of green, blue, or purple. The use of warm colors will automatically make your space feel cozy and inviting. The color palette of your home plays a major role. We've talked about the importance of creating the perfect color palette before, but if you're new here, let us explain again. Choosing a color palette for your home will make the rest of your design process easier because it will narrow down the decor pieces to choose from based on your palette. The easiest way to follow your color palette is by following the 60-30-10 rule. The 60-30-10 rule is a classic home decor rule that helps create the perfect color palette for your room. This is how it is split — 60% of your room should be your dominant color and be applied with things such as your wall colors (accent walls being the exception) and large decor pieces such as your sofa or rug. 30% of your room should be a secondary color. This color should be different enough from your dominant color, but they should still compliment each other. This color can be used in other furniture pieces, curtains, and linens. The last 10% of your room should be your accent color. This can be used for accent throw blankets or pillows, framed artwork, and other little trinkets around your space.
Another way to warm up your space is with the use of texture. Textures such as wool or cotton, wood, straw, or seagrass are all great additions. By adding these textures, you add some depth and layering into your space which creates that cozy vibe you are looking for!
Decorate Your Front Door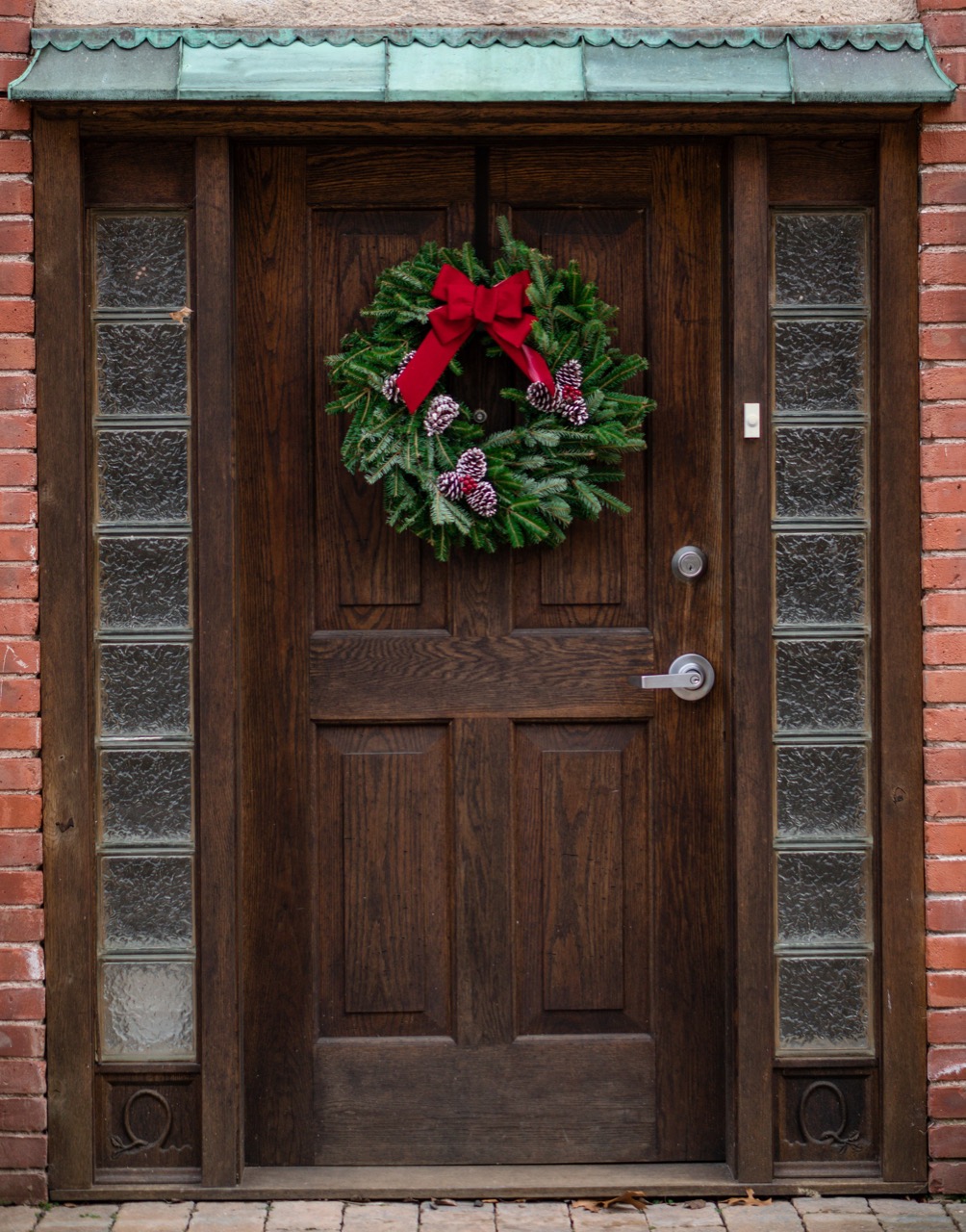 One trend we've been seeing a ton of is decorating your front door. Just like the power of creating an entryway for your home, decorating your front door can have the same effect. It can be a great way to greet your guests, or a great conversation starter for anyone who visits your home. Plus, it'll put a smile on your face everytime you pull into the driveway! Whether you want to just add a nice holiday wreath or want to go all out and cover your door in some festive wrapping paper. The holidays are a time to spread joy, and when we think of winter, we often think of the holiday season. Consider adding some string lights around your front door or some lanterns to add some extra lighting. Another idea is to add a small tree or potted plant to your doorstep. You can decorate the tree with lights, ornaments, pinecones, and other decor items, or leave it plain!
If you have large empty lanters or large plastic vases, consider filling them with colorful ornmanets for a simple yet dazzling piece.
The simple task of decorating your door or doorstep can make all the difference to your front door and really wow your neighbors and guests.
Muted Colors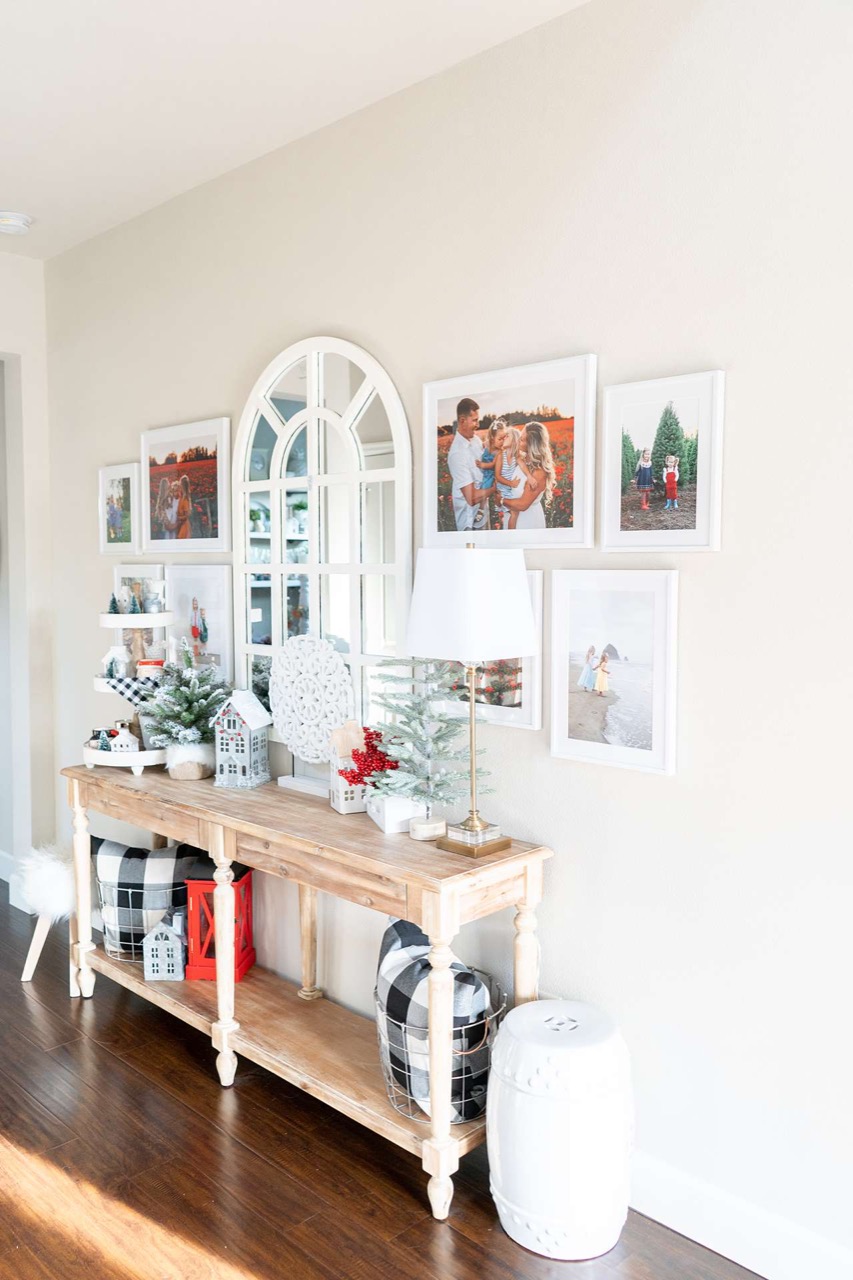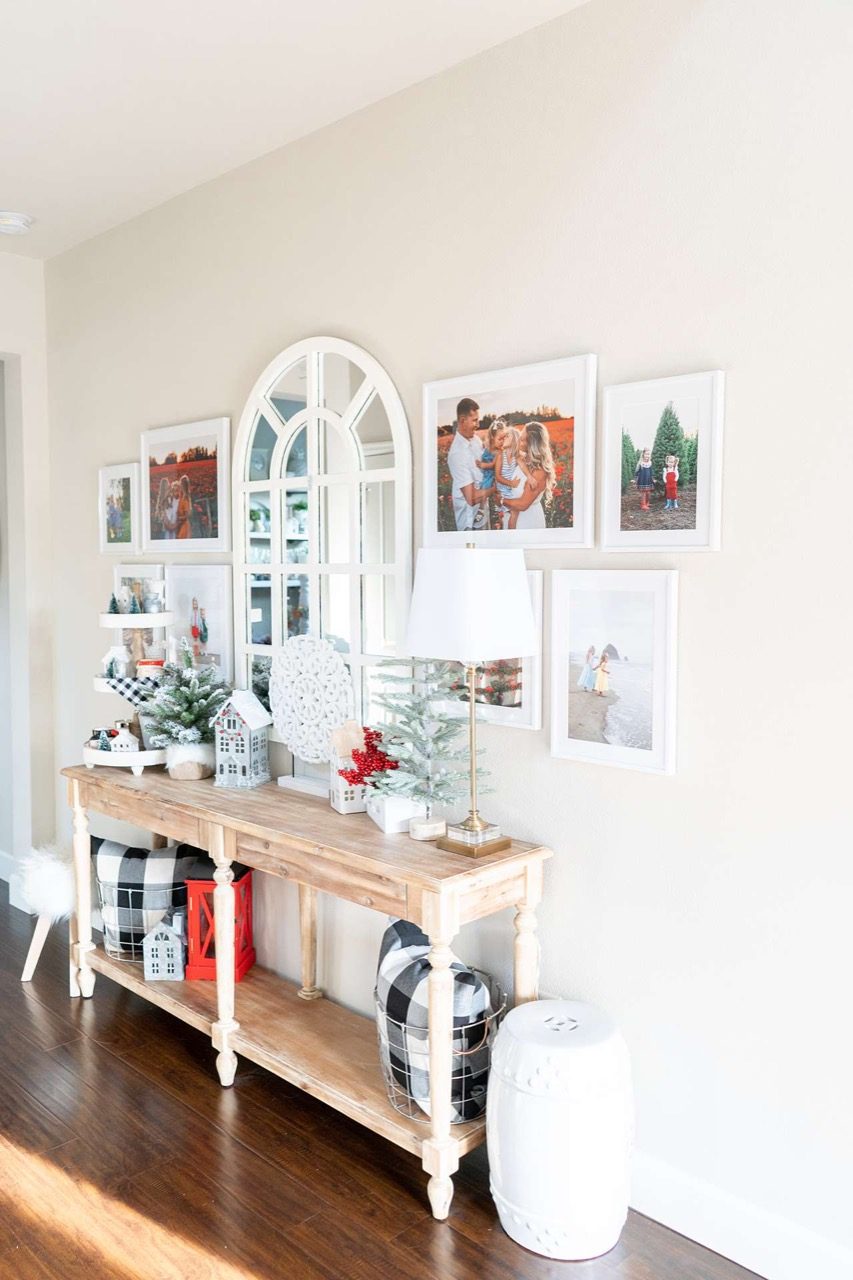 We talked about this previously in our home decor trends that will be popular in 2022 but we figured it was worth mentioning here as well. People tend to lean towards "neutral colors" such as white, black, tan, and the like, and while those colors are great to keep your decor simple, it never hurts to make a statement with your decor. Muted colors will be a big hit, so look at greens, watery blues, and taupe. Deep, rich, teal colors will also be big as well as pinks with red undertones and citron colors. The best way to make a statement in your home is by creating an accent wall. Accent walls are a great way to spice up your room without making any major changes. You could also use these colors as accent pieces like pillows, throw blankets, and even in your art!
Add Festive Decor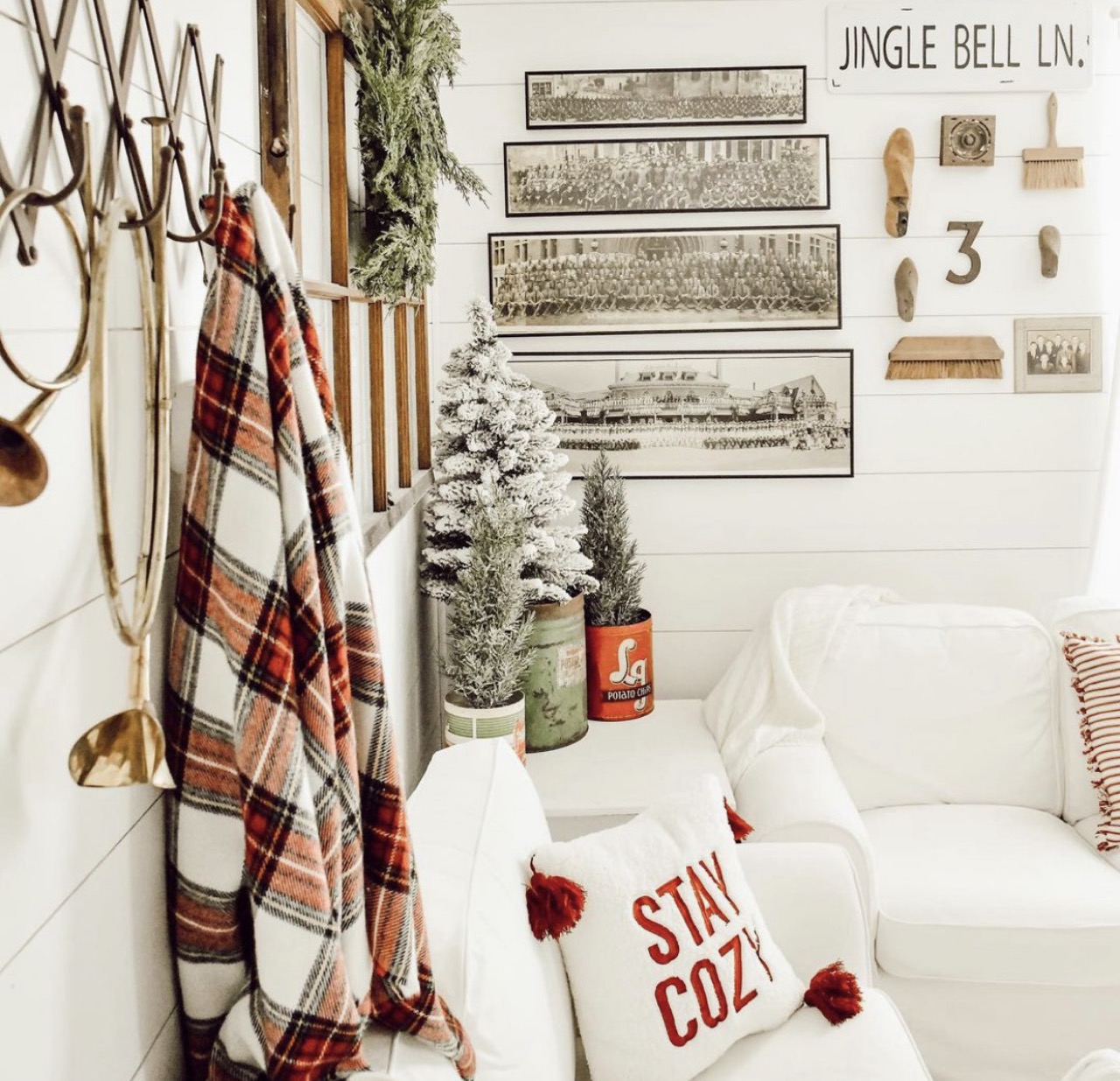 The holiday season doesn't have to last for one month, it can last as long as you want! If you have a mantel in your home, consider adding some garland hanging from it. You could also add some lanterns that vary in height to add some dimension to your mantel. If you hang stockings during the holiday season, you probably don't want to keep them up throughout the entire winter season, so replace them with things like framed winter art, buckets of faux snowballs, painted or glitter pinecones, dried flowers, and cranberries. Just because the holidays are over, doesn't mean the spirit has to be!
If you're home with kids over the break or have a few snow days from school, why not do some winter arts and crafts. You could cut some paper to make snowflakes, use cotton balls to make penguins, paint some snowmen, or polar bears made from handprints! These crafts are unique and will keep the kids entertained on those long days at home.
Don't Forget The Art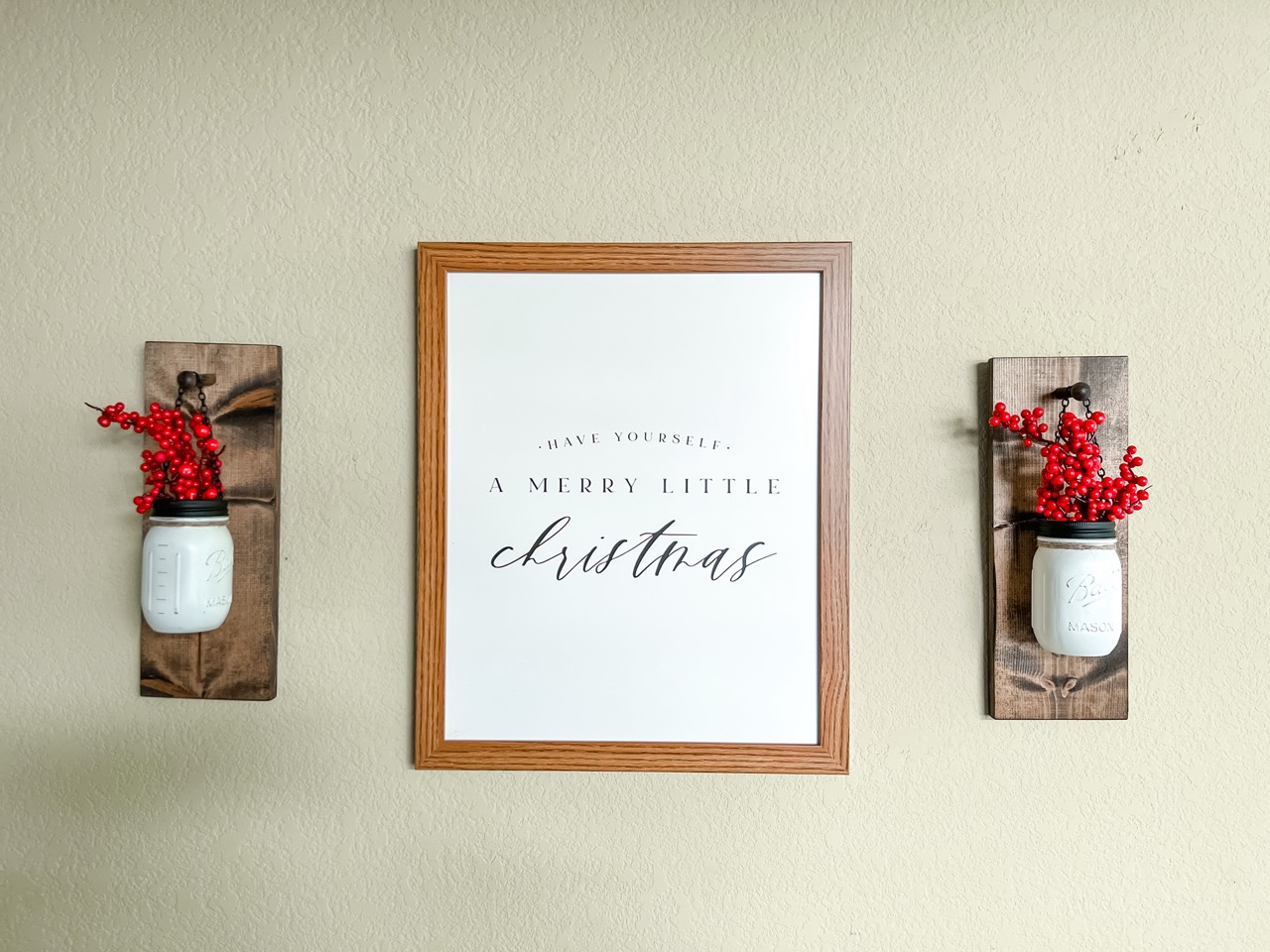 We can't forget to mention the importance of art! Wall art is the most important part of home decor, in our unbiased opinion 😉. There are so many great things to frame around your house in the winter.
You could frame photos of your family playing in the snow. Nothing quite says winter like some snowfall, and we experienced tons of it this year! We hope you were able to bundle up and head outside to make a snowman, go sledding down your hill, or just make some snow angels. If you snapped a few pics in the process, make sure to choose your favorite ones to hang up around the house! Consider a black metal frame to make the snow photos pop! Our Ashford frame style is a flat, thin metal that won't distract from your photo, but instead will create a beautiful display to hang your winter memories in.
Another option is to frame some holiday cheer.
Whether you were able to take a picture with Santa or took some festive photos by your tree, consider hanging those. Nothing puts you in a good mood like the holiday season, so make that feeling last all year round! Add to the holiday spirit with our Hanover frame style that comes in Red or Green colors. You could also try adding a matboard in holiday colors. We have over 75 matboard colors to choose from, so you're sure to find one that fits!
Remember those arts and crafts you worked on? Why not frame them! Display your custom art in a custom picture frame for you to savor forever. Kids art has a certain charm that adds life and vibrant color to any room you display it in — the perfect wall art for any season!
If you've been to our Learning Center before, you know that we are big fans of Unsplash. Unsplash is the "internet's source of freely usable images." With over 2-million free high-resolution photos from photographers all around the world, you are bound to find exactly what you are looking for! Just by searching the word "Winter" over 10 thousand photos appear. From snowflakes to snowy mountain tops, and just about everything "winter" in between. The best part about Unsplash is that you can download the photo right to your computer, and then upload it directly to our interactive Frame Designer to start creating your custom frame. We will print, mount, and frame your photo so it will arrive at your doorstep ready to hang! What's better than that?
Pillows, Pillows, and More Pillows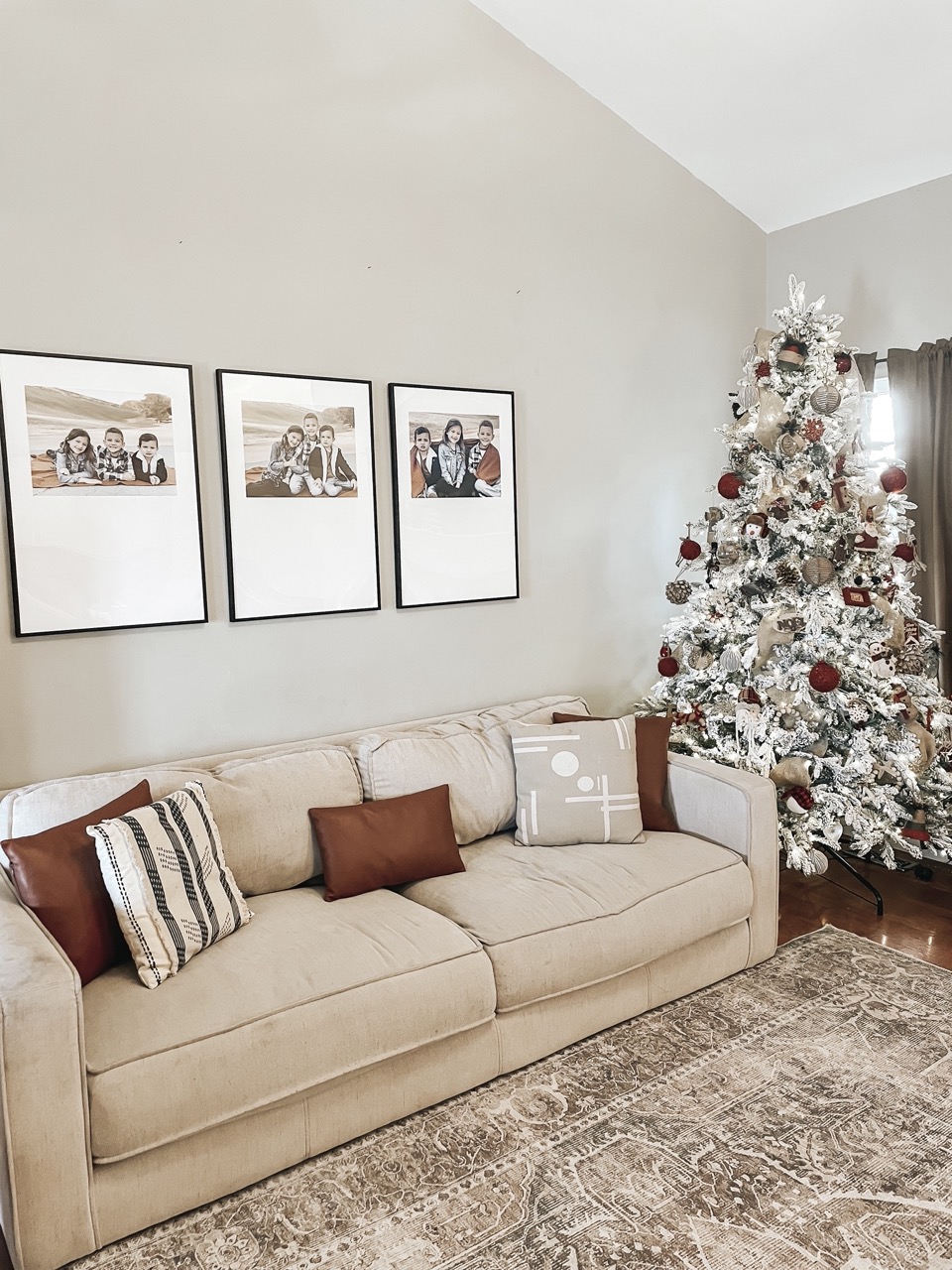 Pillows are an inexpensive way to take your decor up a notch, and they make all the difference! Of course, they're aesthetically pleasing and comfortable if you buy the right ones, but they also can add so much more to your decor. As we mentioned, home decor should reflect your personality, and this stands true with pillows. The good thing about pillows is that they won't break the bank, so they can be changed out every season, year, or month if you really wanted to! While we recommend keeping your interior design style throughout your home, you can switch up your decor a tad and follow the latest trends and styles with pillows!
If you have chosen a modern or minimalistic decor style you probably don't have a lot of color throughout your house, which makes sense since that's the "rules" of those decor styles. However, if you want to spice your decor up a tad or just add minimal color to make your decor stand out, consider adding some colorful or patterned pillows. This won't distract from the main focus of your decor, but it will be sure to create that wow factor for your guests.
Create a Centerpiece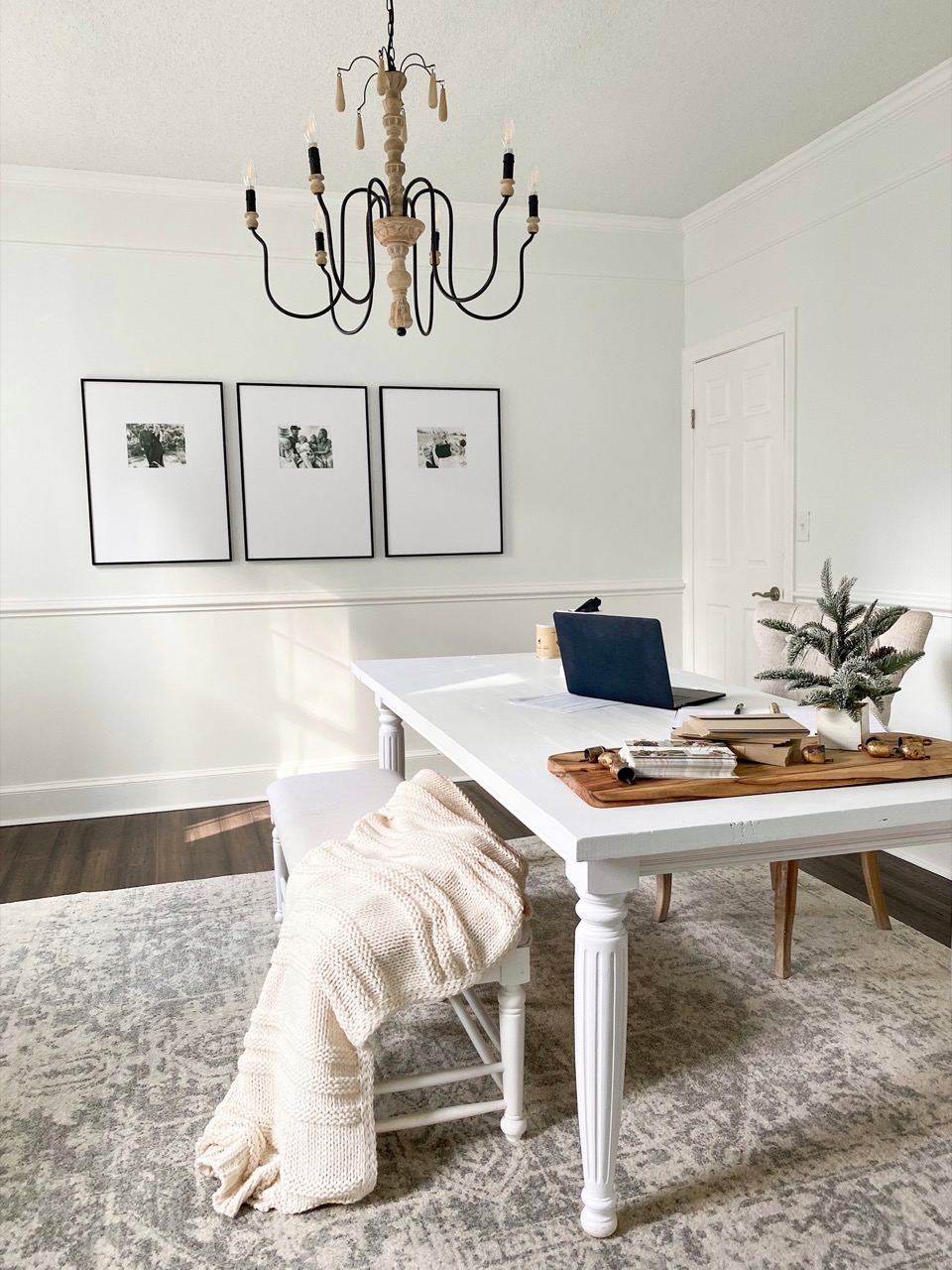 The job of a centerpiece is pretty self-explanatory. They add character, peak interest, and create a focal point for wandering eyes, plus they just look great, if styled the right way. If you already have a holiday centerpiece, you can slightly alter it to be able to work all winter long or you can completely create a new one for the season. We've mentioned it in this post, but pinecones are a big hit for the wintertime. It could be as simple as some pinecones in a clear vase or as intricate as some garland, lights, painted pinecones, glitter, and bows wrapped together. It all depends on what you are willing to create!
If you have a small festive wooden box, consider filling that with some cotton balls to act as fake snow and add things like faux candlestick lights, pine branches, and leftover ornaments. This is a simple way to create a stunning centerpiece for your dining room table, coffee table, or even just your countertop. Remember, home decor doesn't have to be over the top to be special, and there are no real rules when it comes to decorating, so do whatever you think will look best!
Wrapping Things Up (With a Star On Top!)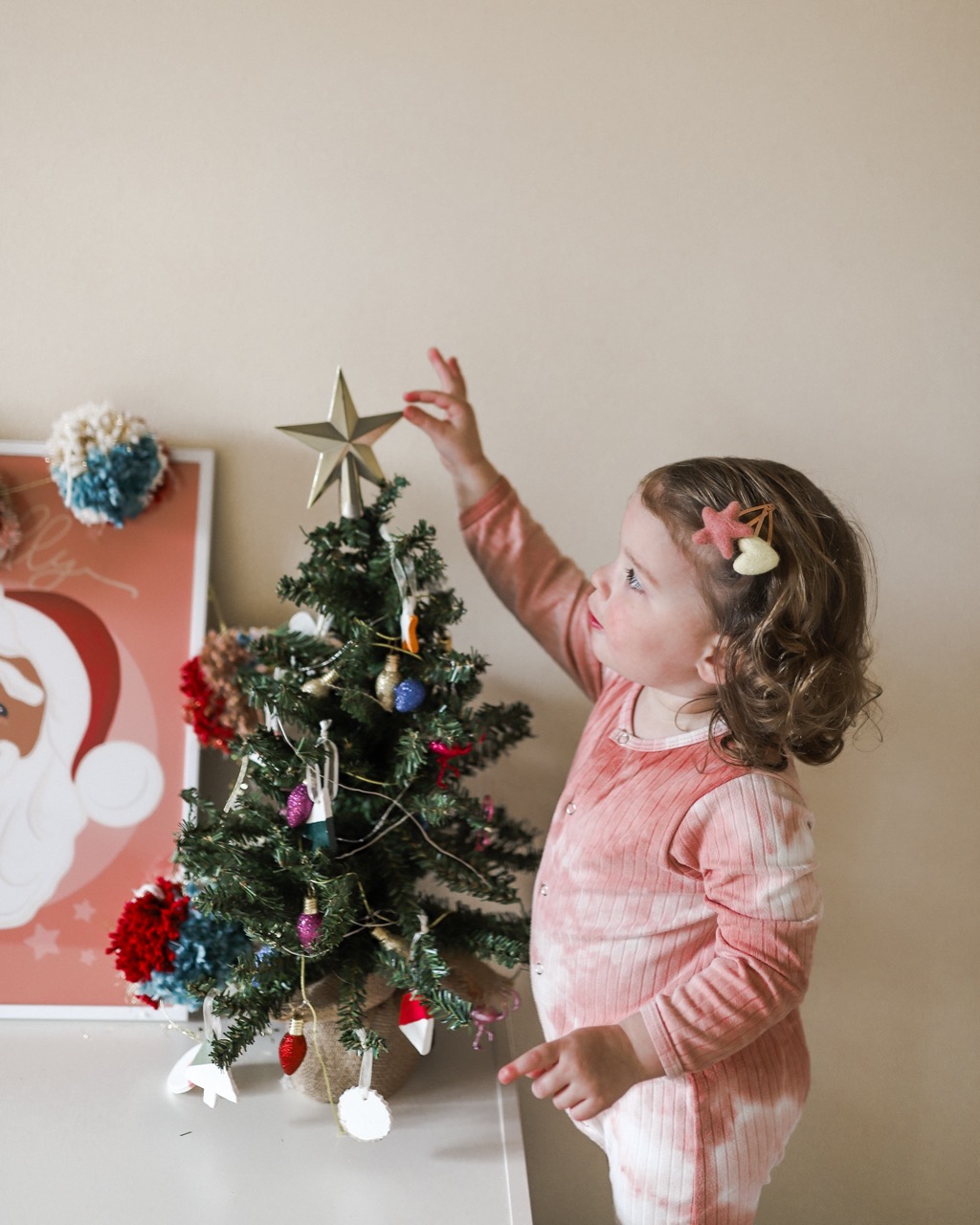 If you're planning to stay cozied up at home this winter, why not take on a few new home decor projects? Whether you're looking to just add a few new pieces or start completely over from top to bottom, we hope you found some new decor inspiration with this post!
Remember, home decor should be fun and unique so don't be afraid to take your time with it and let it flow naturally! This is when it will look its best.
If you have any ideas for winter decor that didn't make our list, be sure to share them with us so we can add them! As always, if you took any of our ideas, be sure to share them with us on social media so we can see what amazing things you created with your decor.
Want to be one of our Featured Friends? We will share your photo in our weekly email for all our framing friends to see. Join our mailing list and send your photos to creative@frameiteasy.com with the subject "Featured Friends" and tell us why you love Frame It Easy!