Working with a team can be a lot of fun and hugely beneficial, with the free exchange of ideas and friendly banter at the water cooler each morning. However, having shared workspaces with the team can be difficult for many. Since we all spend so much time at work, it's no wonder coworking space design can be challenging, especially when everyone has different decorating tastes.
Join us as we explore unique ways to personalize shared spaces using custom picture frames so you and your coworkers can enjoy your space for years to come!
---
How To Select Art For Coworking Spaces
Since you most likely don't have a lot of physical space for your personal items in your shared workspaces, your next best bet to make things more to your taste is to add framed artwork! Luckily, there are so many options for appropriate art to use for your coworking space! But first, let's take a look at what you should avoid in your search for the perfect pieces (after all, you don't want to offend your teammates or upset your boss!).
Art & Photography To Avoid
Religious iconography or imagery
Political imagery or content
Gore or violent imagery
Photos or pictures with drugs, alcohol, or tobacco
Typography with curse words
Crude jokes
Generally, if something could be controversial, upsetting, or offensive to the public, it's probably best to leave it off your shared walls and keep it for your private collection instead. Remember, you want to maintain those positive working relationships so creating a harmonious working environment is a great way to do that.
Now you can begin searching for the perfect art or photos to decorate your space with! Keep in mind, if your office already has a particular decor scheme, it may be best to stick with that style for a cohesive look.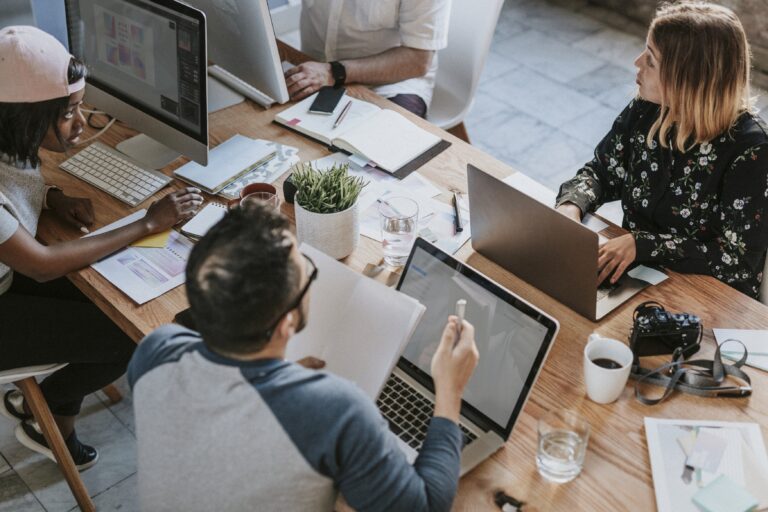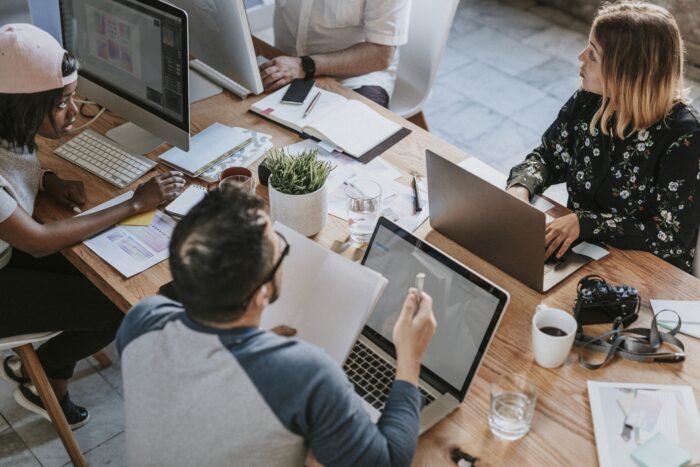 👓 Looking for more co-working design tips? See what some co-working hosts & digital nomads are saying!
---
Free Art Prints
Join our mailing list for design tips and exclusive freebies and get 2 free corporate art prints instantly!
---
Art & Photography To Source
Family photos
Adorable Pet Art – Learn about trending styles and how to frame them!
Name art
Word cloud art
Inspirational Quotes
Architecture, landscapes, and wildlife
Corporate art
Achievement and completion certificates, diplomas
Maps and travel photos
Photo mosaic art – Learn how to make and frame it!
Hobbies – Sports, food, books, pottery, whatever you're passionate about!
Additional Points To Consider
Color plays an important part in art selection as well! If your office has a specific accent color they use frequently, it's a great idea to source art that features that color! It'll help your art blend in with the surroundings a bit more. Similarly, you could look for colors found in your brand or logo for the same effect.
Don't forget to consider your art style too! If you're in an ultra-modern office space, see if you can find art that has a more contemporary feel. If your surrounding office is more traditional, a classic oil painting of a landscape or architecture would be more appropriate. Your coworking space design should be cohesive and flow with other decorative elements around the room.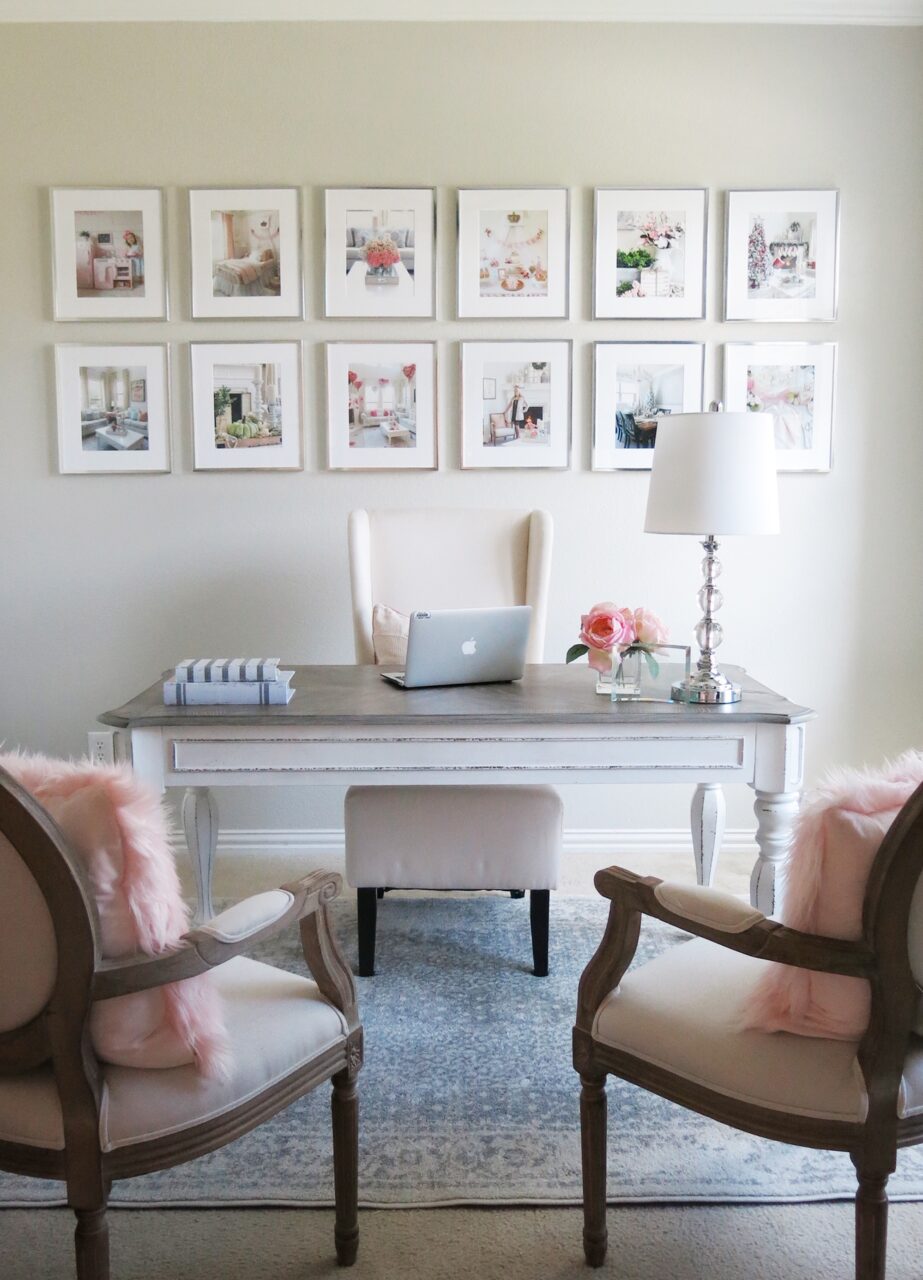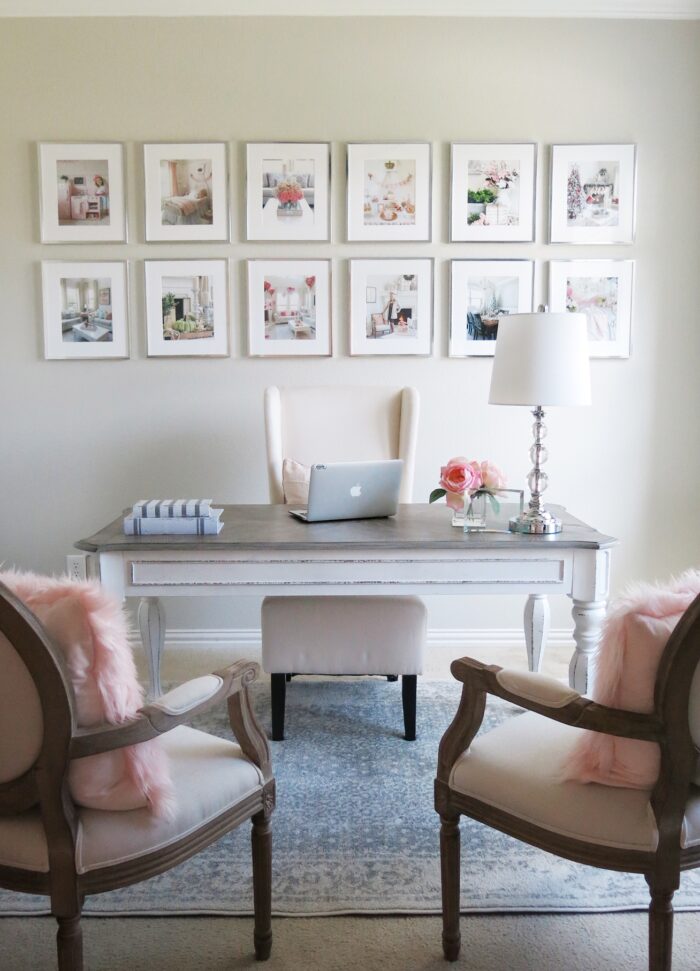 ---
Purchasing Or Making Coworking Art
If you're the creative type, you can design your own art to frame and display! Try a paint-by-number landscape, or get inventive with a word processing program and find your favorite inspirational quote, choose an interesting font, and stick the quote on a fun background for an instant shared-space-approved art piece! Or you could get imaginative with your family pictures and apply some really cool photo effects using Adobe Photoshop, from retro comic books to antique oil painting effects and so many more!
If you'd rather purchase art than make your own, don't miss our guide on how to find art online! Here are a few popular online retailers with a good selection of art to get you started with your coworking space design:
Etsy.com
Art.com
Society6.com
Depositphotos.com
Unsplash.com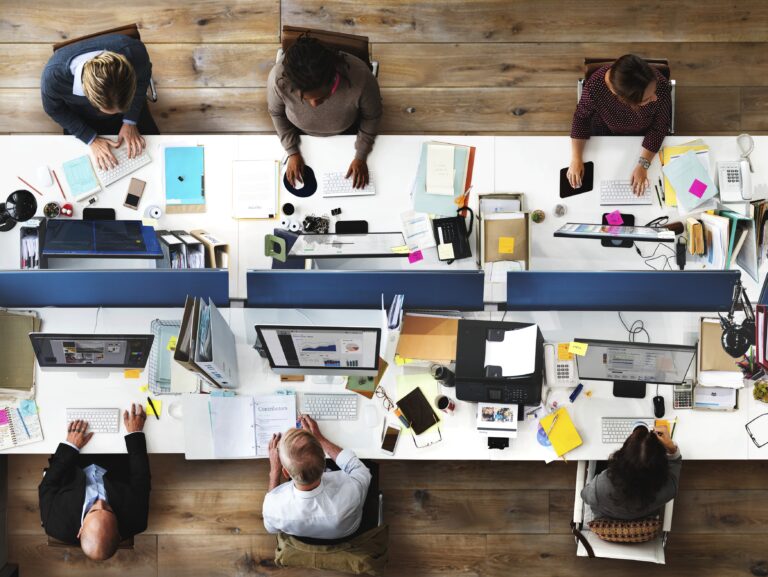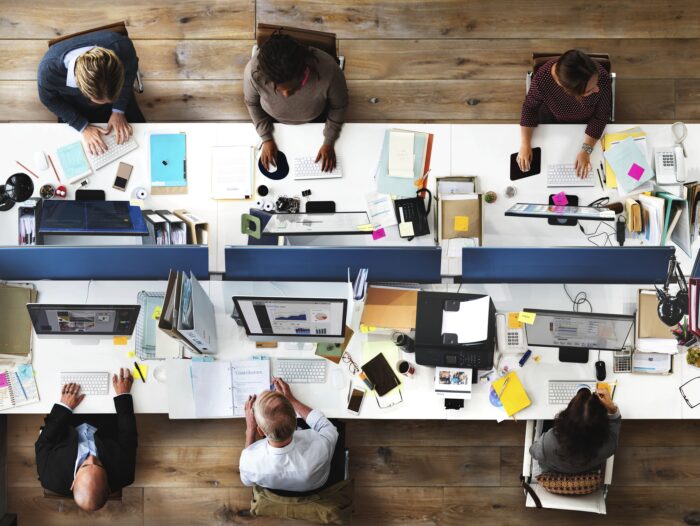 ---
Selecting The Right Frames For Your Coworking Space Design
Whatever art you plan to frame, we have a variety of styles sure to suit almost any decor scheme! For a modern feel, we recommend a thinner face frame to help bold artwork stand out, like our Hanover frame. It comes in a selection of bold finishes that will look perfect in your shared workspace! Consider a white matboard to amp up the contemporary feel! For those in more traditional spaces, you'll love our Dayton frame for its handsome styling and exquisite finishes. Pair it with a matboard color that compliments your art!
Ordering Frames
Once you've found a frame and matboard combination you love, head over to our interactive frame designer! If you have a digital image, simply upload it, choose your paper and cover options, and we'll print, frame, and ship you a ready-to-hang picture directly to your home or office. If you don't need us to print for you, just enter your artwork size in our frame designer, select your options, and we'll ship your custom frame to your doorstep!
Displaying Your Art
Once you receive your framed art, you'll need to think about where you'll display it. If you have some available wall space, feel free to hang as many as your allowed. Our frames come ready to go out of the box, including the hardware you'll need to hang your piece. If you're lacking wall space, as many in shared spaces are, we offer the EaselMate™ accessory, which acts as a small easel stand so your framed art can be displayed on a desk or tabletop!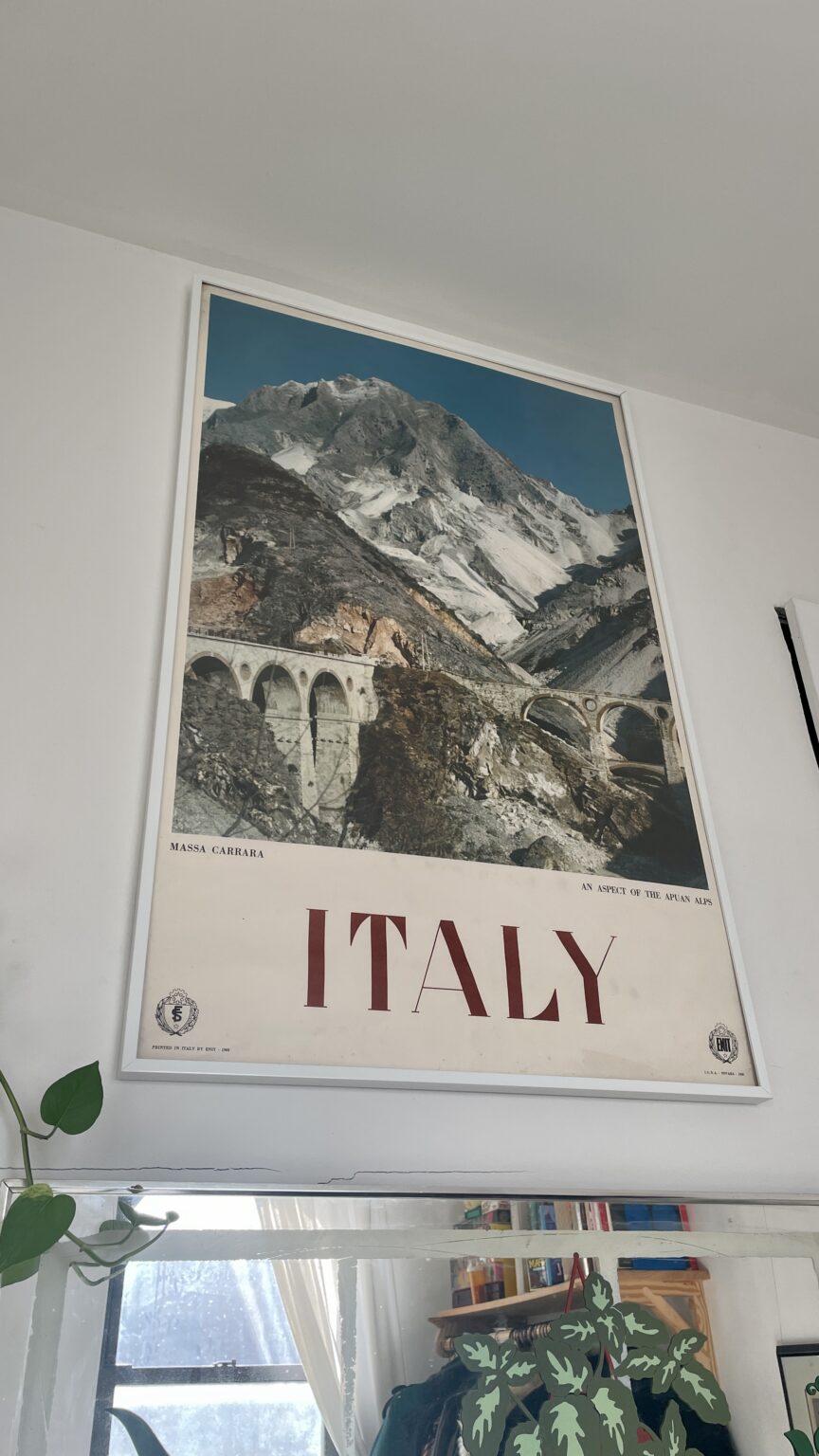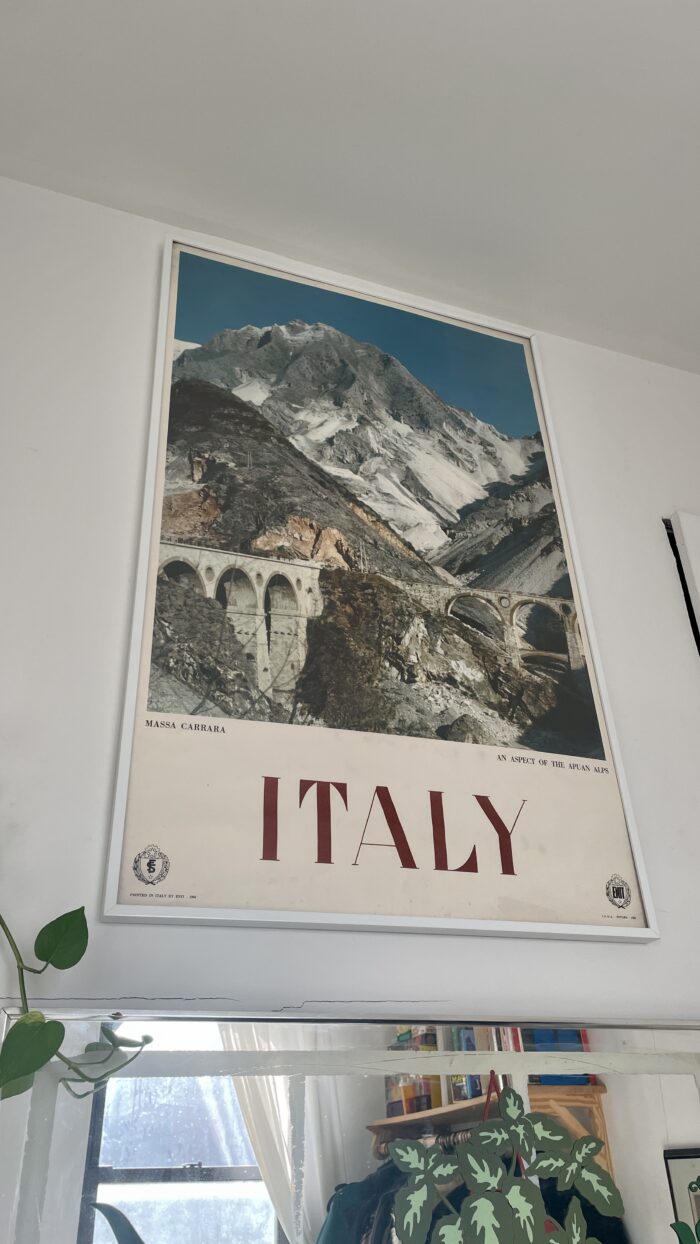 ---
Final Thoughts On Coworking Space Design
When considering coworking space design, personal preferences, brand needs, and current decor all have a role to play. But when it comes to decorating your personal space, it can be nice to choose art and photos that are meaningful or inspirational to you! As long as you keep a few guidelines in mind when selecting art, the options are almost endless. We hope this has given you the creative boost you need to start decorating your shared space, so don't forget to share with us on social media!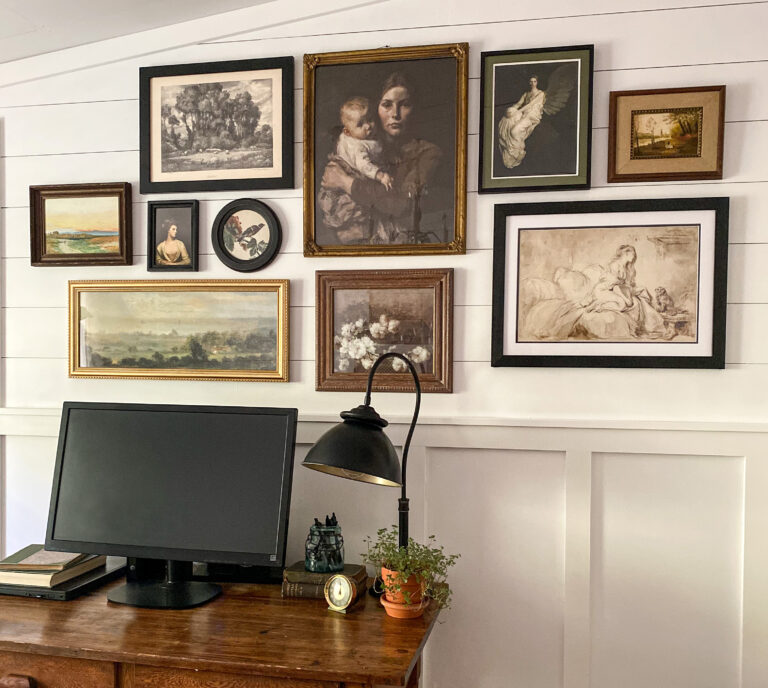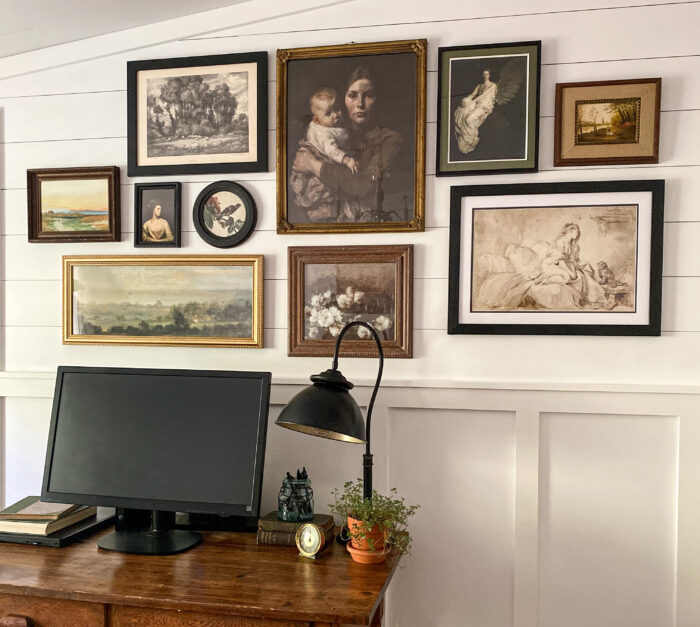 This post first appeared as Coworking Space Design 101: Best Decor Tips For Shared Workspaces on Frame It Easy - Learning Center for Custom Picture Framing.