Finding the right corporate holiday gifts can be a daunting task. With so many options available, it's easy to feel overwhelmed and unsure of what to choose. But fear not, because our essential guide is here to help! We've curated a selection of thoughtful and meaningful gifts that are sure to make a lasting impression on your clients, employees, and business partners.
Keep reading to discover how to source unique, thoughtful corporate holiday gifts the whole office will love!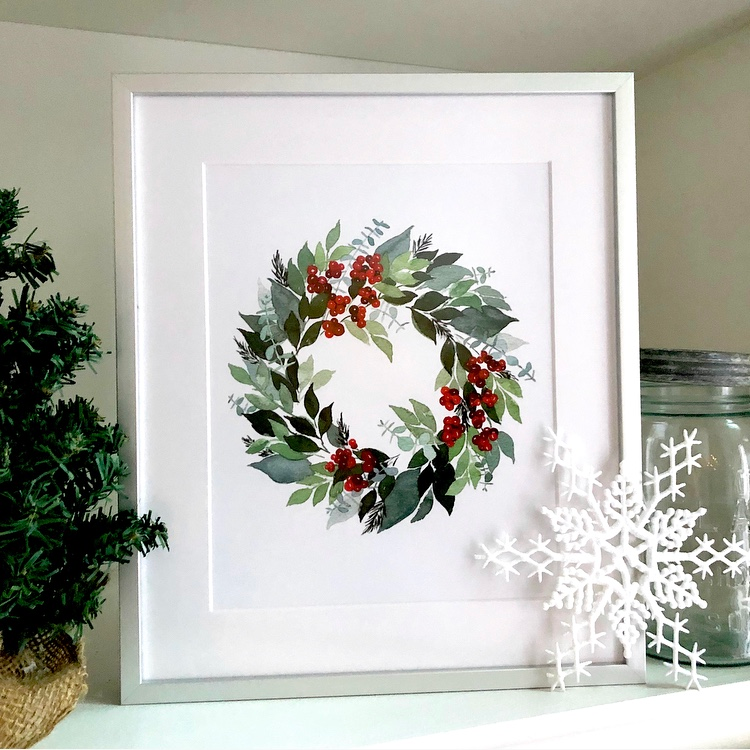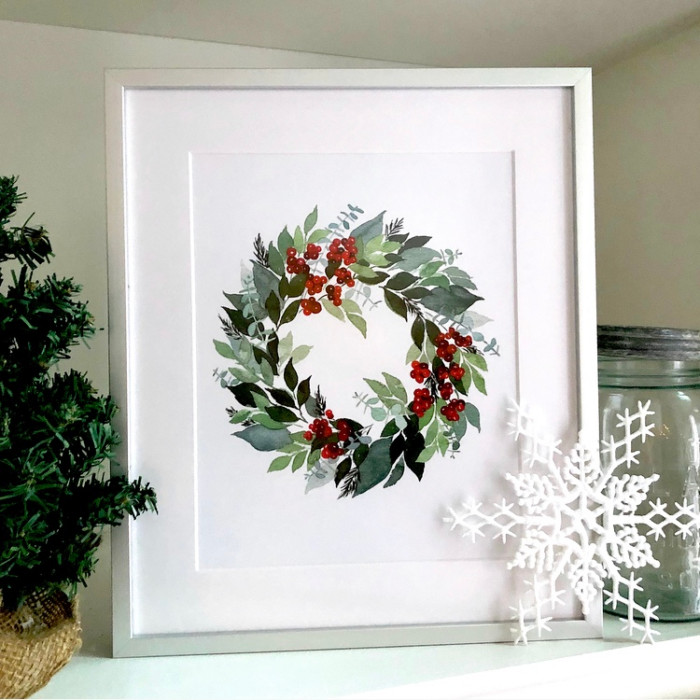 ---
👨‍👩‍👦Team Photo
A framed team photo featuring employees is a guaranteed way to ensure clients and business partners feel special this holiday season! It's a fantastic strategy to humanize your brand and show everyone all the hard-working faces behind your company's success. Take your photo to the next level by sticking to a holiday-related theme, like ugly holiday sweaters, or give out Santa hats for everyone to wear! It'll make the photo that much more meaningful and personal.
Once you've snapped the perfect shot, upload it to our frame designer and we'll print, frame, and ship it to your gift recipients! Be sure to visit your account beforehand to include your business logo and add a fun holiday message on the packing slip.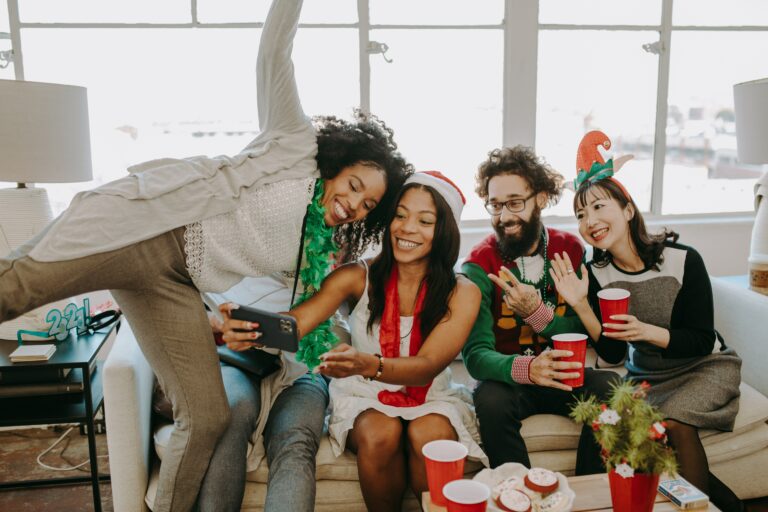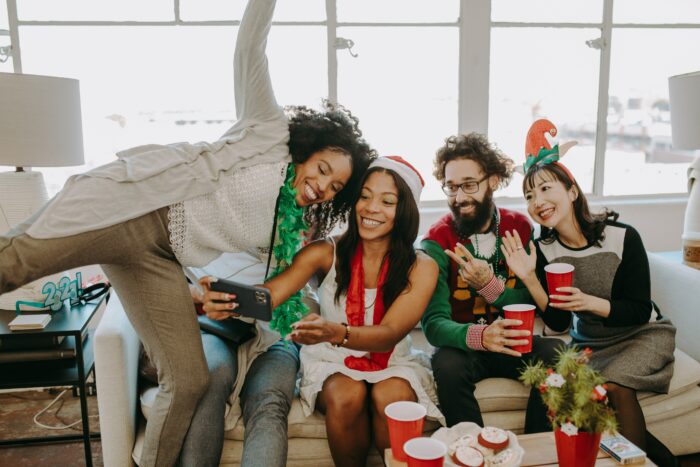 ---
✍🏼Message From Leadership
A considerate note crafted by a company's leadership can be very meaningful, especially to employees or clients. Capture the message on a holiday-themed background to amp up the visual interest. Then, combine it with a striking frame for the ideal corporate holiday gift they'll love!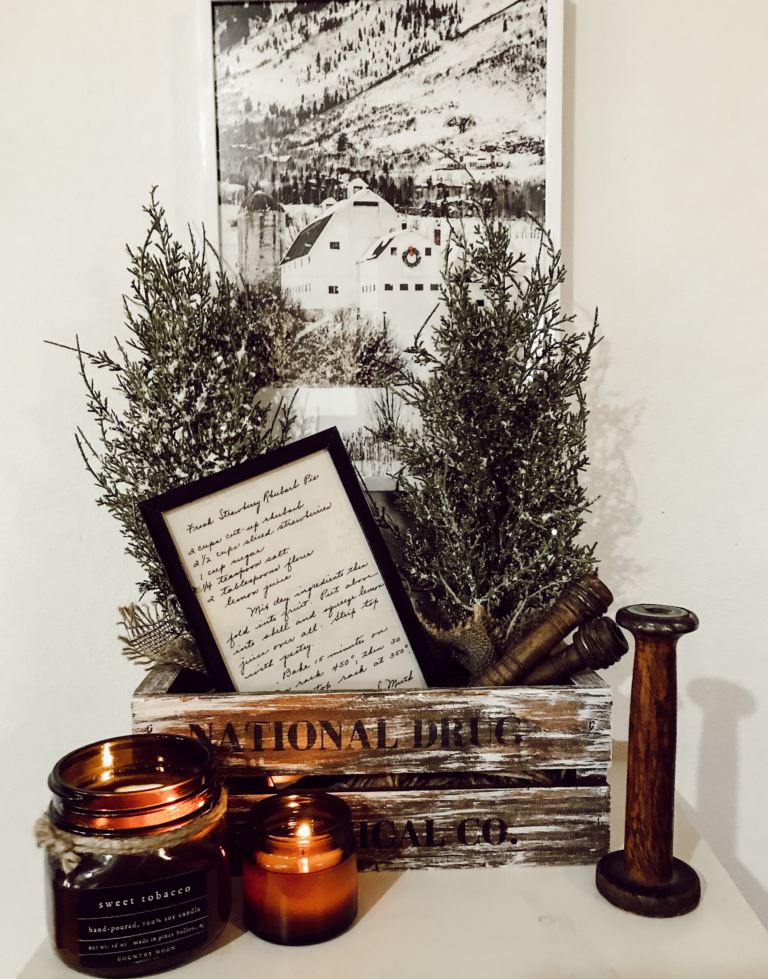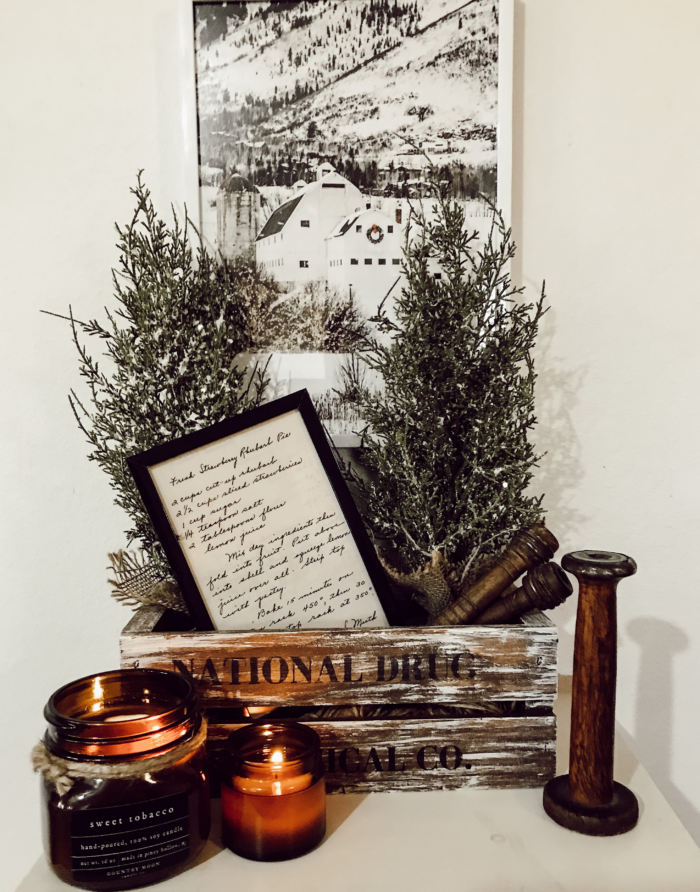 ---
🎄Holiday Art
Holiday art makes a great corporate gift, and better yet, you can source free art and transform it into a framed gift for coworkers, your team, or your clients. And if you can't find what you like for free, consider hiring a freelancer on a site similar to Fiverr to design custom art for you – it can be way more affordable than you think! Combine your favorite holiday art with a matboard in Celtic or Deep Red to make things really stand out as a statement seasonal decor piece!
💡Learn where to find free art (including holiday graphics) online with 13 Of Our Favorite Sites For Free Downloadable Art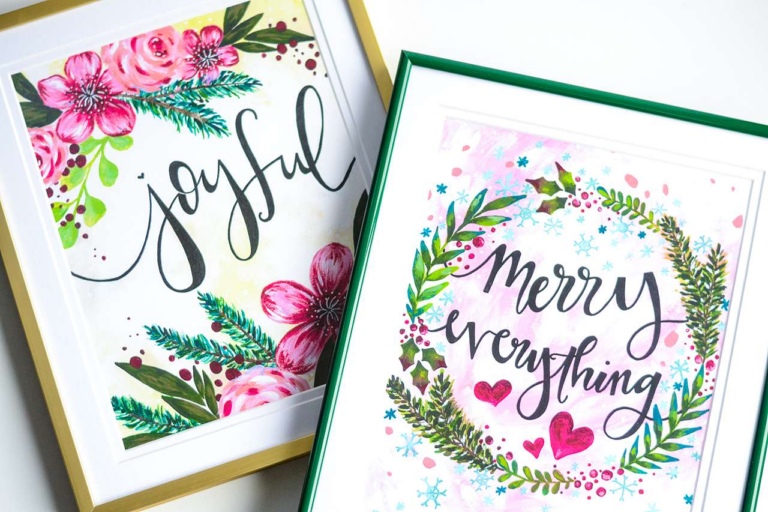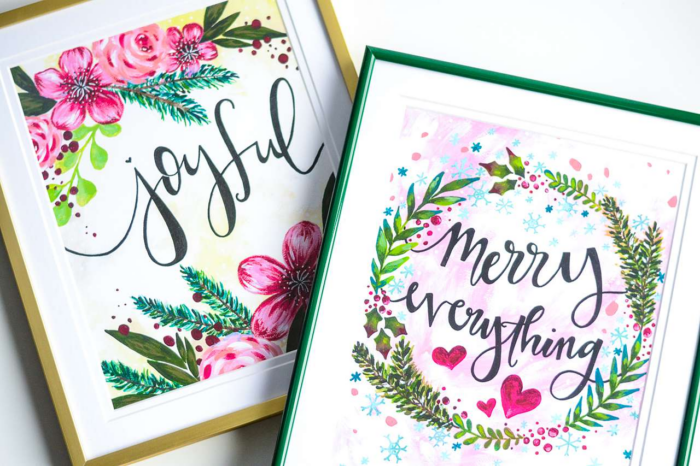 ---
📚Quote Or Poem
A popular holiday quote or poem can make a fantastic gift! Not only does it give your recipients a dose of inspiration and holiday cheer, but it's also a really economical way to spread the joy this holiday season! There are so many ideas to consider – everything from holiday song lyrics, to poems, or movie quotes about the holidays are fair game. Remember to frame your quote to ensure your coworkers or clients can enjoy your gift for years to come!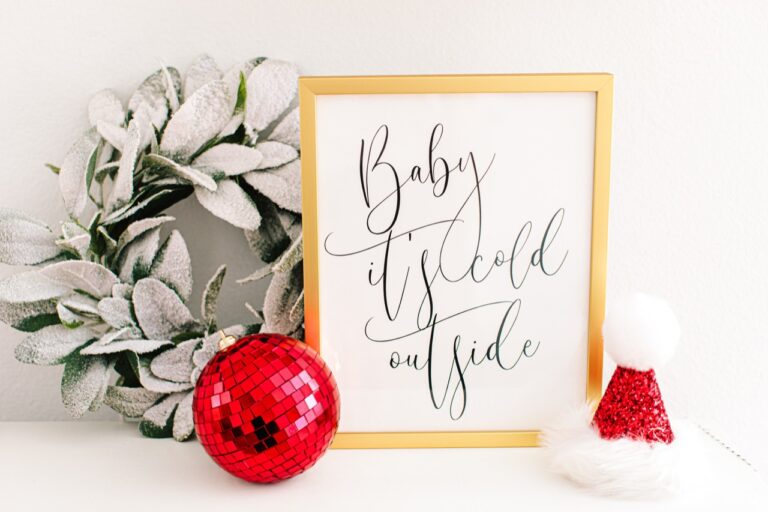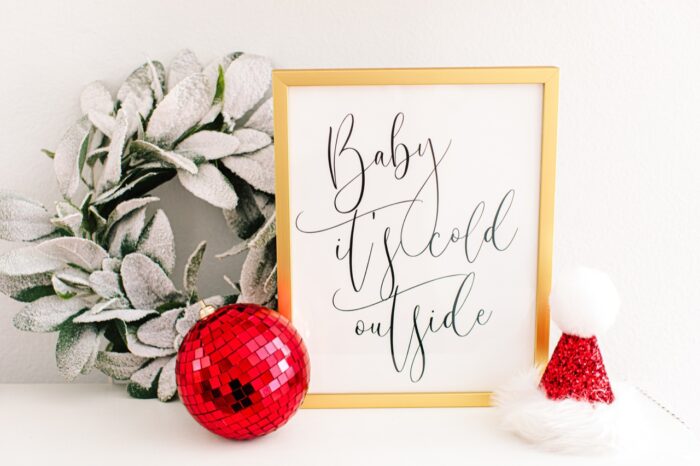 ---
Get office decor tips plus corporate framing advice, delivered right to your inbox!
---
🍪Favorite Holiday Recipes
The holidays are such a special time, and the gourmet goodies we all get to enjoy are part of why we gather and celebrate together! Memorialize a holiday recipe for your coworkers or clients in a fabulous frame – it's snazzy seasonal decor everyone can enjoy. Create digital recipe art with a site like Canva so you can incorporate a festive background, then use a whimsical font to elevate your design!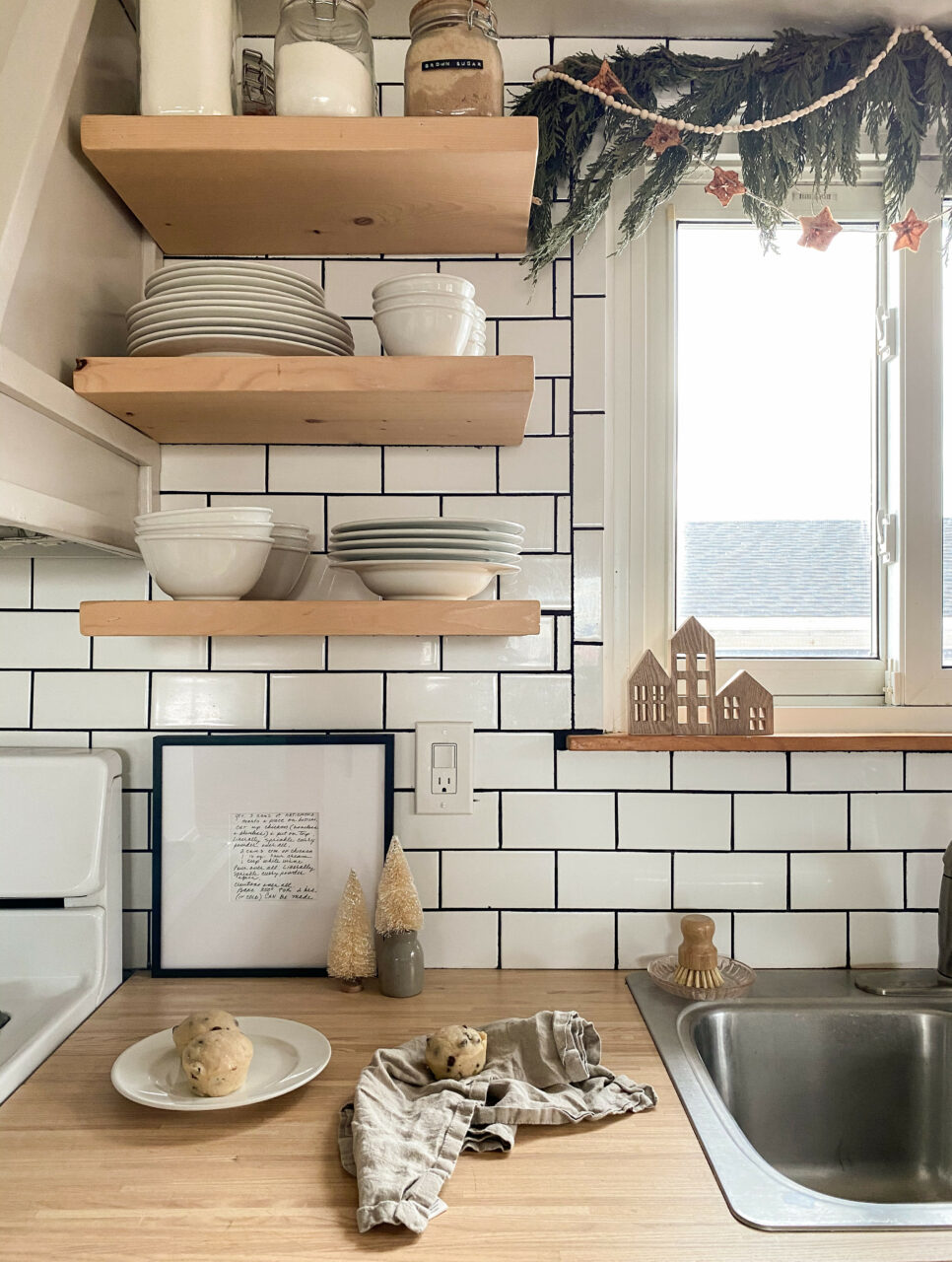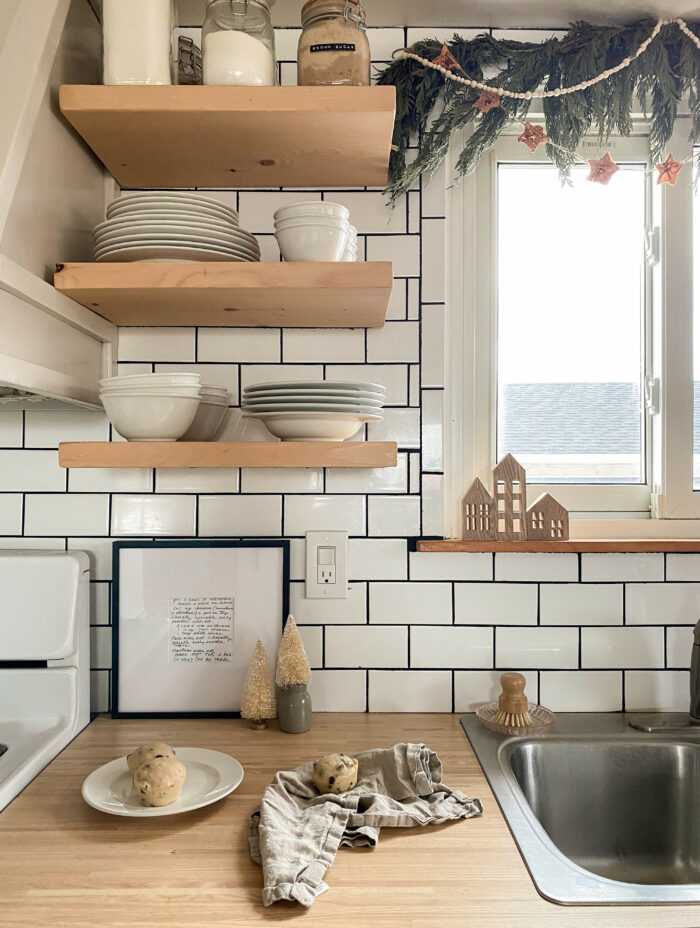 ---
🎁Holiday Cards & Wrapping Paper
If you have a lot of gifts you need to give away but don't have much time or a huge budget, consider framing a set of your favorite holiday cards that feature awesome holiday graphics! You can purchase bulk box sets of beautiful holiday cards inexpensively; don't be afraid to get a couple of different varieties if you want to mix things up! Once you have your cards in hand, measure them, then head to our frame designer to find the perfect frame to pair with your cards! Once framed, it'll look like an impressive holiday illustration everyone on your list will appreciate.
Want an even more budget-friendly solution? You can frame wrapping paper or wallpaper! Find a roll or two you love, then cut to size and frame! Throw in a double matboard to layer your art for a designer touch.
💡Discover more about framing wallpaper with these expert tips from the pros: Home Decor Ideas: The Ultimate Guide For Framing Wallpaper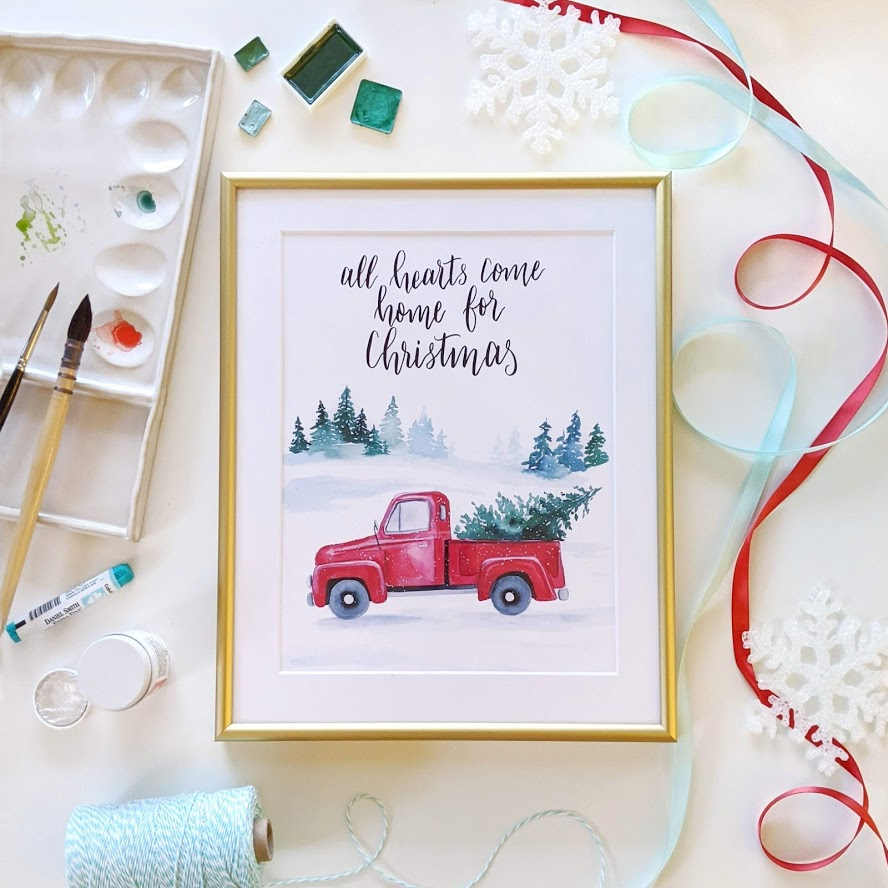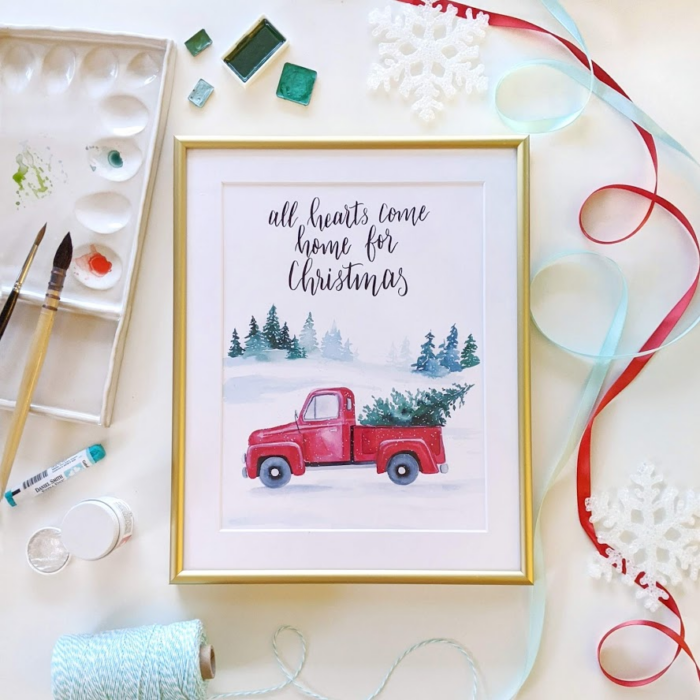 ---
💳Gift Cards
If you want to give a fabulous holiday gift but you're running low on ideas or time, give the gift of framed memories with a Frame It Easy gift card! You can gift any amount starting at $5.00 and email your recipients directly. It's a fast, easy solution to your gifting woes and it guarantees everyone who receives it gets exactly what they want this holiday season!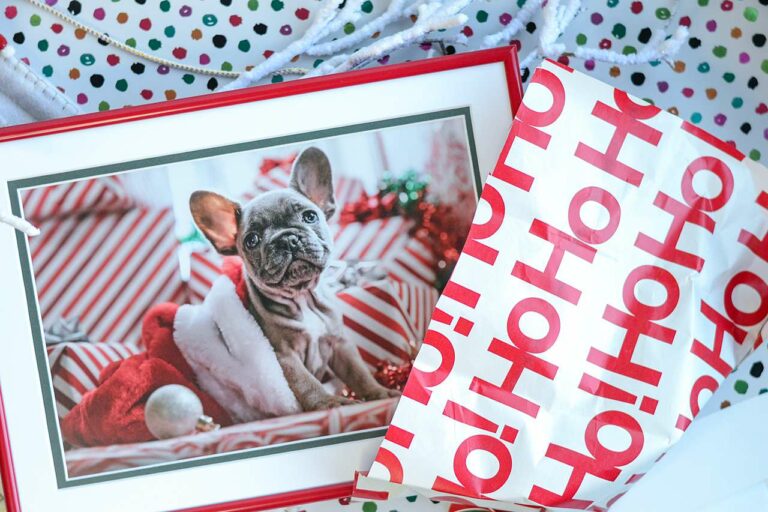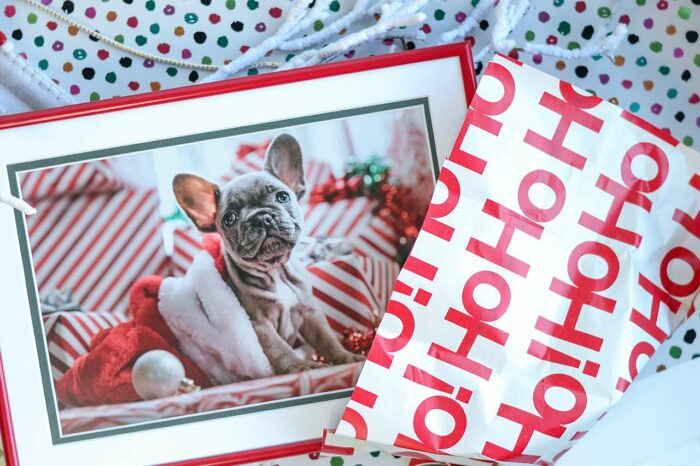 ---
🖼Holiday Frames & Matboards
Ready to source the ideal frame for your corporate holiday gifting? Luckily we have a few spectacular options perfect for your holiday festivities! First, check out our Hanover frame – a popular metal frame with a slightly rounded face that comes in holiday-approved colors like red and green! Or if you're looking for a more elegant wooden solution with ornate detailing, our Granby frame is a customer favorite that shines with holiday art in finishes like Gold or Silver.
We also recommend you add a matboard to your framed creations for a couple of reasons: First, they act as an additional measure of protection for your art by preventing moisture buildup between art and the cover; second, it draws your eye to the artwork and adds a secondary layer of visual interest. Check out festive holiday color options like Deep Red, Maroon, Hunter Green, Celtic, Classic Gold, or Frosted Gold.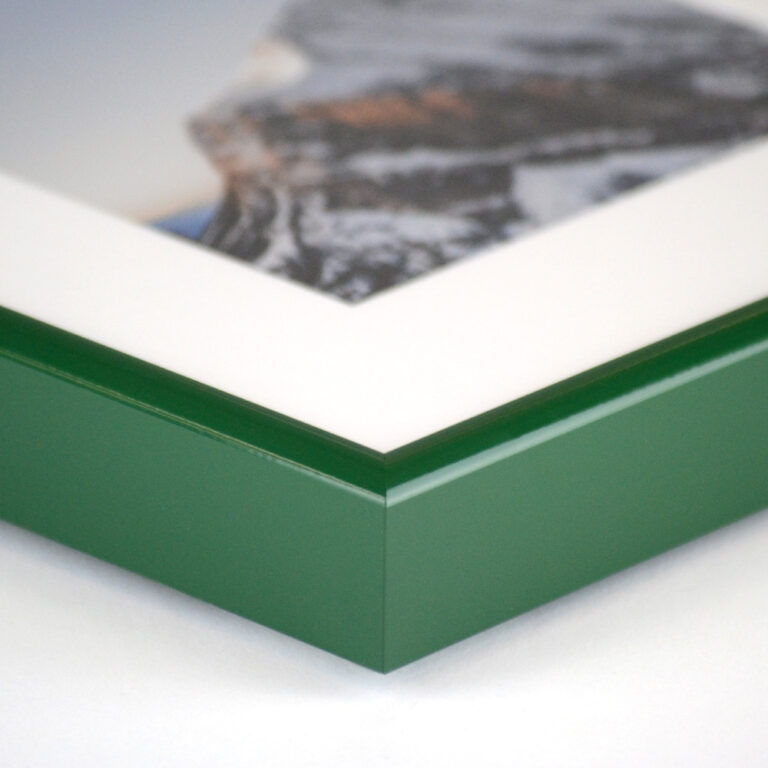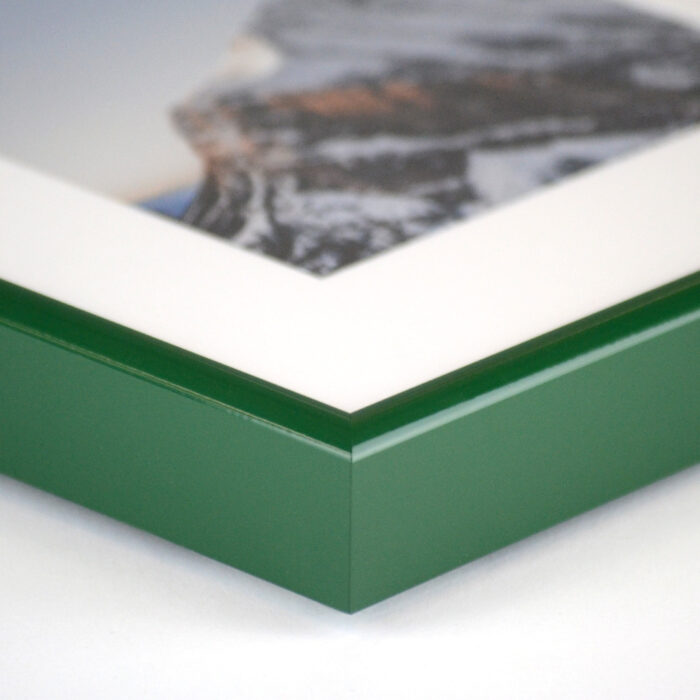 ---
🎬Corporate Holiday Gifts 101: Final Thoughts
The holiday season is the perfect time to show appreciation to your valued clients and employees. With our carefully curated selection of corporate holiday gifts, you can make a lasting impression and strengthen your business relationships. Don't miss your opportunity to share in the holiday celebrations with unique framed gifts everyone can enjoy for years to come!
This post first appeared as Corporate Holiday Gifts 101: The Essential Guide on Frame It Easy - Learning Center for Custom Picture Framing.