We've talked a lot about buying and framing art online; we've even dug deep into the art world to give you a guide on starting your own art collection! But we've barely scratched the surface when it comes to buying fine art online.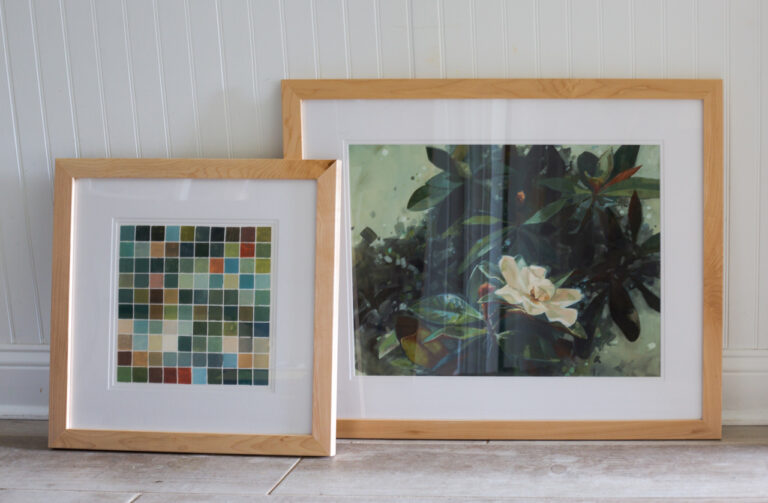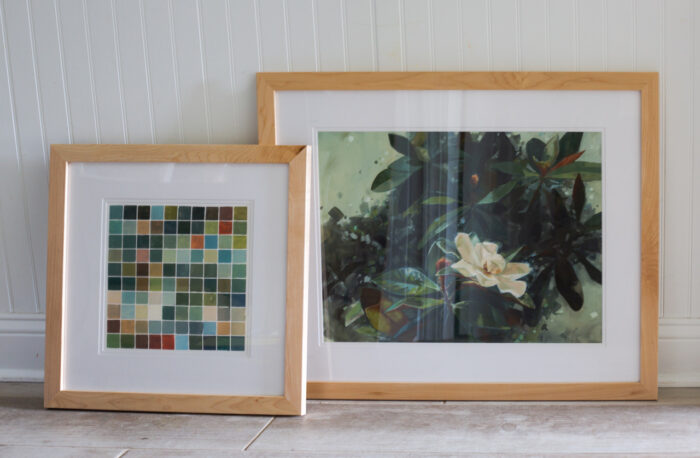 Prints are fantastic, don't get us wrong, but owning an original by your favorite artist is truly where it's at! No matter your budget, it's possible to snag an original or fine art print of your own. We've partnered with artist Kristin Cronic to not only give our audiences a chance to win one of her print sets but to give us the inside scoop when it comes to buying fine art online and framing it!
---
Be sure to enter our framed fine art print giveaway!

Frame It Easy is teaming up with fine artist, live painter, and educator: Kristin Cronic!

Together, we're giving one lucky winner a framed Kristin Cronic print and corresponding color journal print.

Giveaway ends Monday, October 3, 2022!
---
Find Your Style
Finding what works for your space, your tastes, and your budget can be quite a task. Try taking a decor style quiz or poke around interior design inspo resources like Pinterest to see what moves you!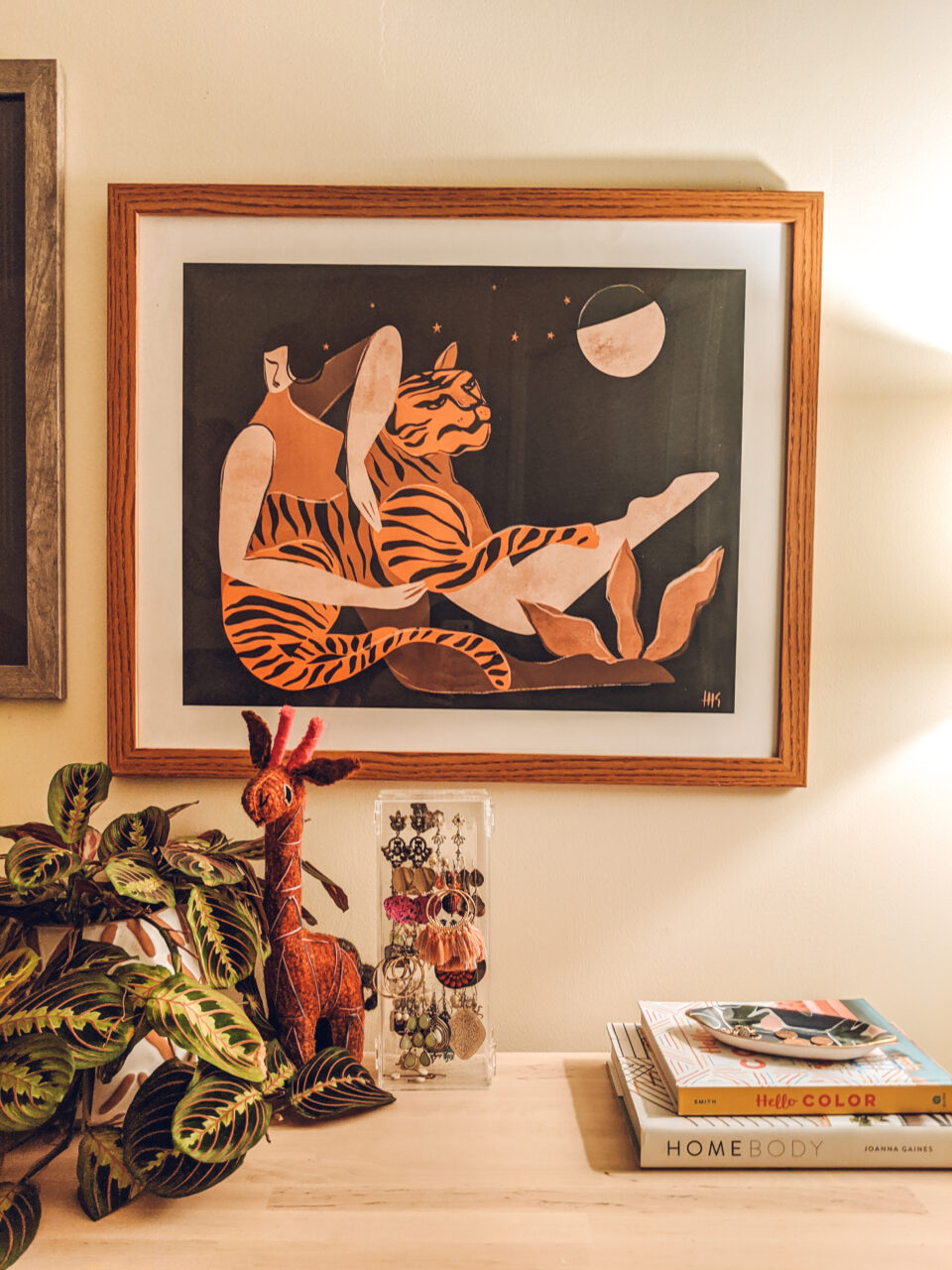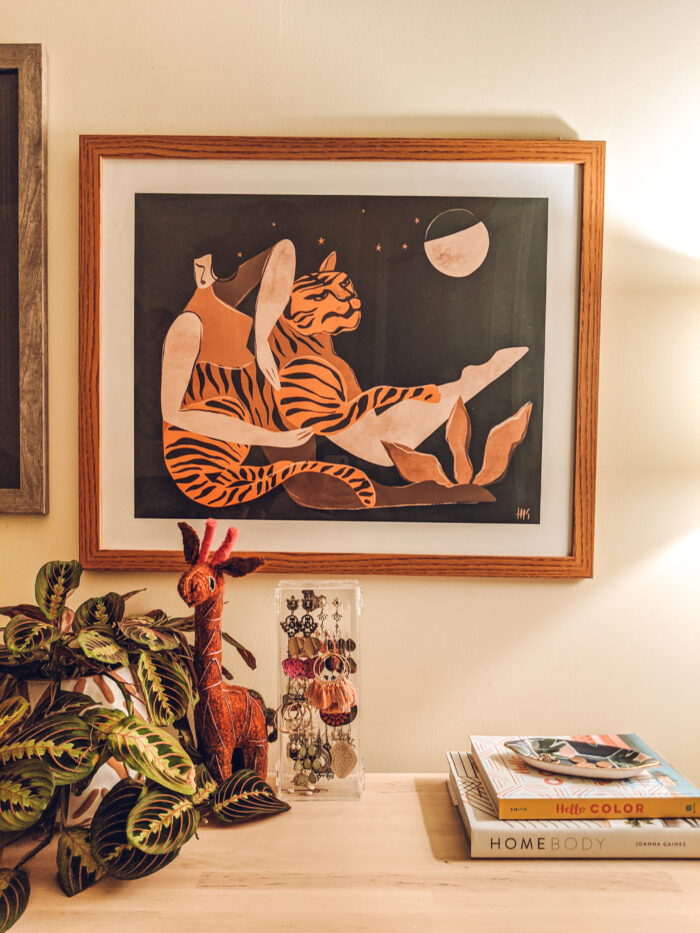 Look over your current home decor and make note of what furniture and art you love. Once you've scanned your space, review your list and look for similarities. This will give you greater insight into your true style and what design elements you gravitate to!
Download Free Patterned Prints!
Join our email list to get great tips and tricks delivered to your inbox — and snag a couple of downloadable "Boho-patterned" digital prints to use for whatever project you may have!
Remember to choose art based on your feelings and intuition, it may inspire you or make you smile every time you take a glance. Design around your lifestyle and what makes you comfortable in your space, and march to the beat of your own drum!
🔥 Hot Tip: Take a look at your wardrobe and check your favorite pieces. Pay attention to colors, textures, and patterns. This will give you an indication of what style elements to bring into your space!
---
Do Your Research
Finding art online isn't hard, but finding a reliable source with curated original works from a real working artist can be a bit tricky! Lucky for you we've compiled a list of trusted marketplace, auctions, and galleries to get your art fix!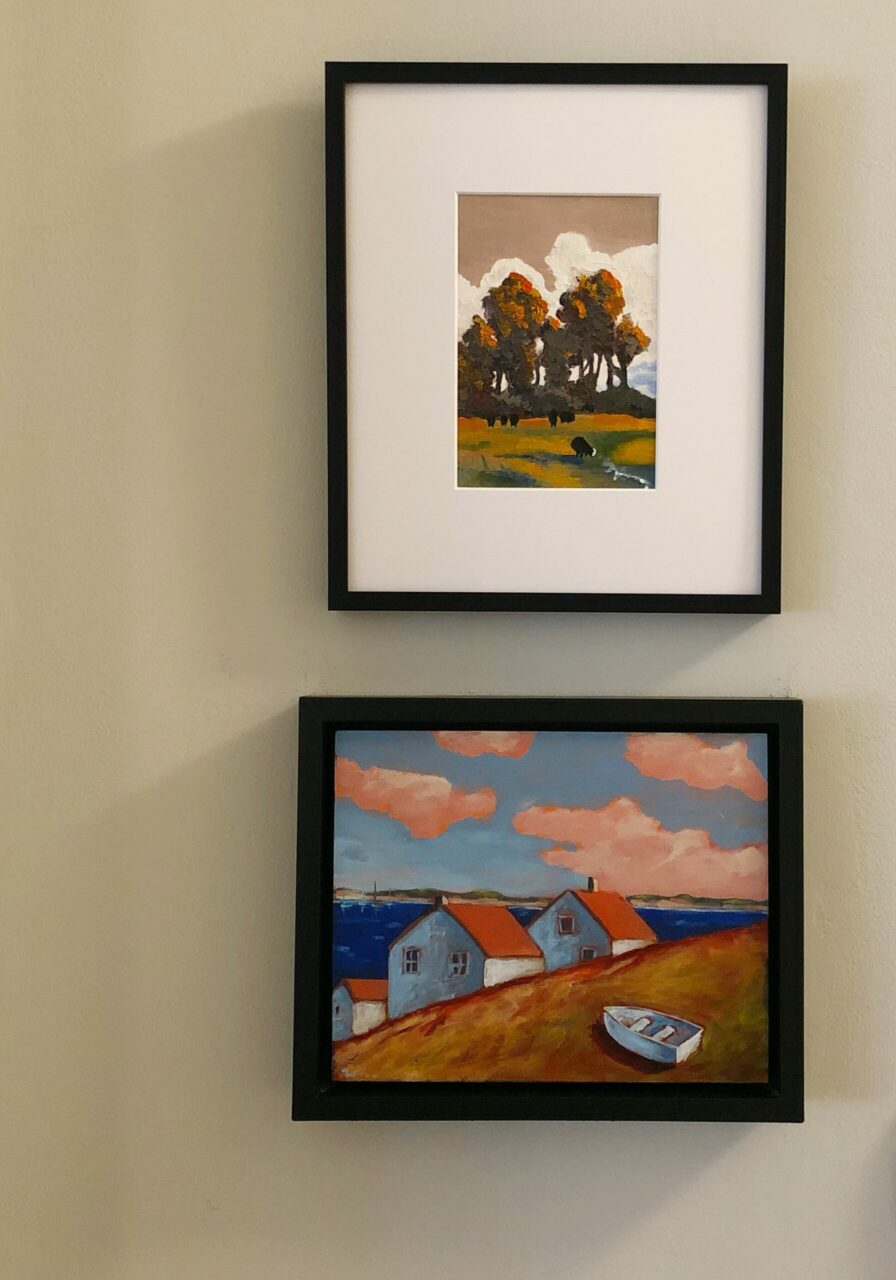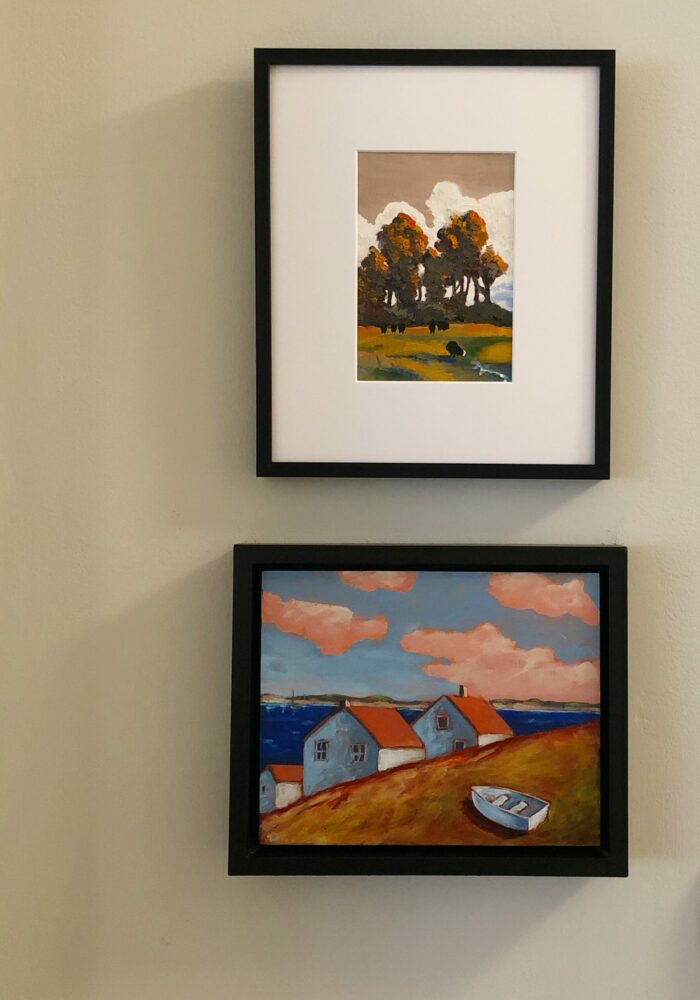 We recommend the following for buying fine art online:
🔥 Hot Tip: While we love the selection these markets offer, it's best to buy directly from the artist themselves if you can!
Online Art Galleries:
Curators:
Auction Houses:
Marketplaces: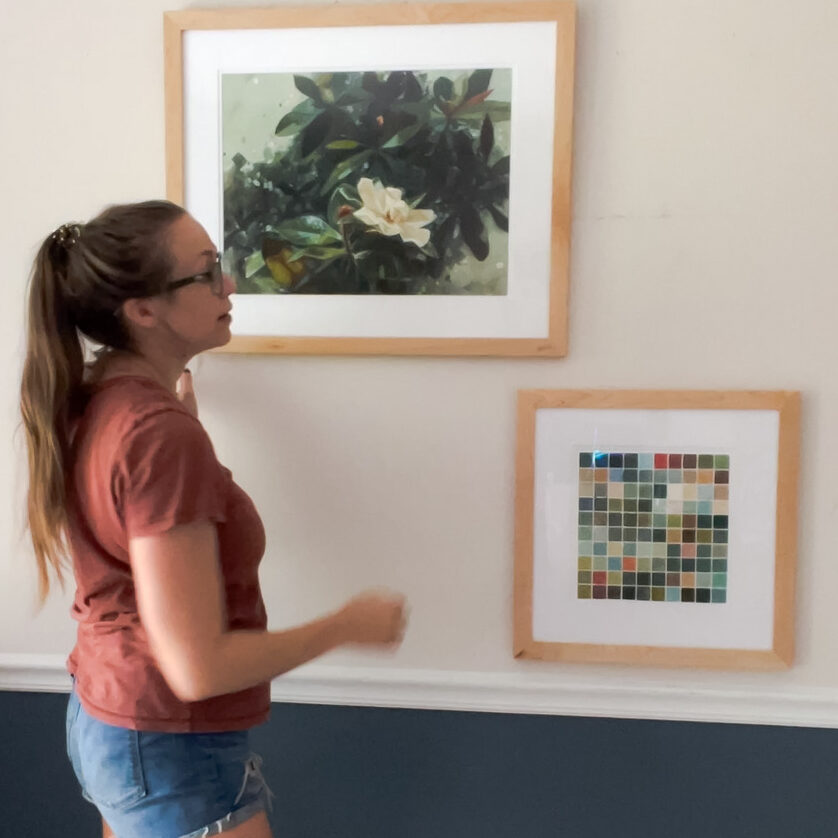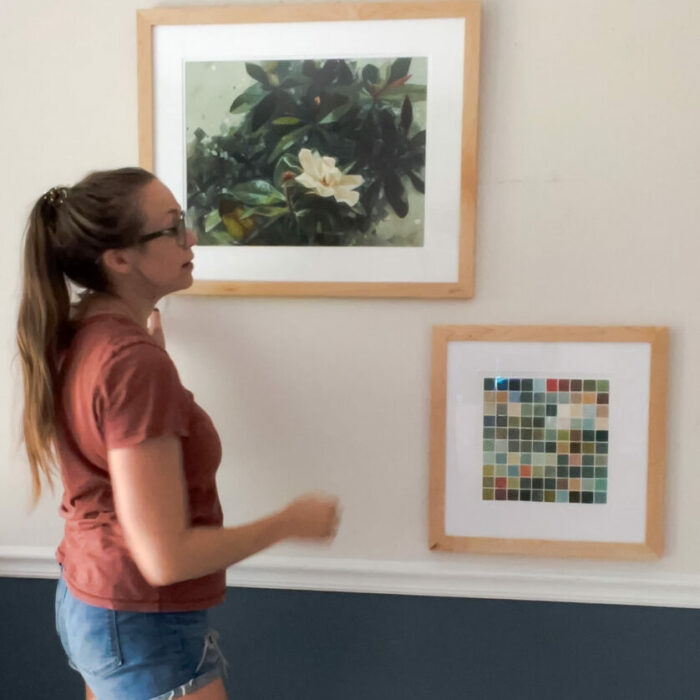 ---
Bring It Home!
Your art is on the way! Now it's time to think about placement and framing. To keep your investment clean and protected, seriously consider framing it. Keeping in mind your display location – the best practice is to keep your art clean, dry, and out of direct sunlight!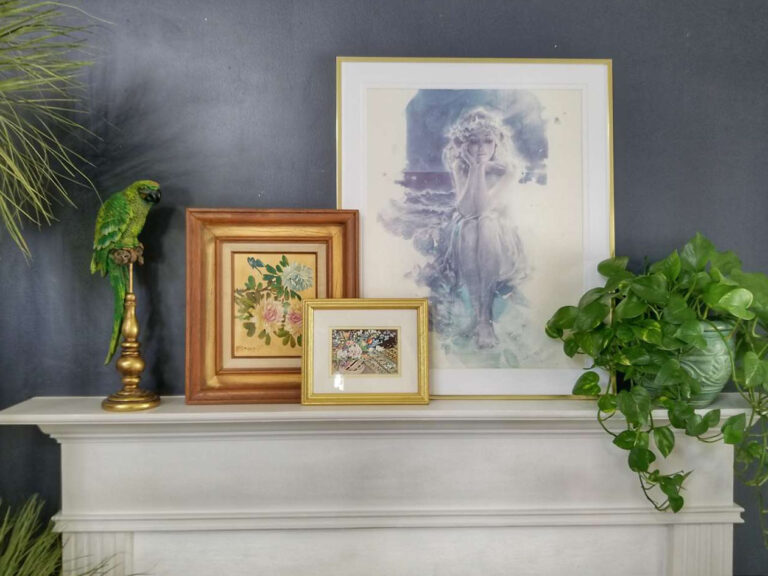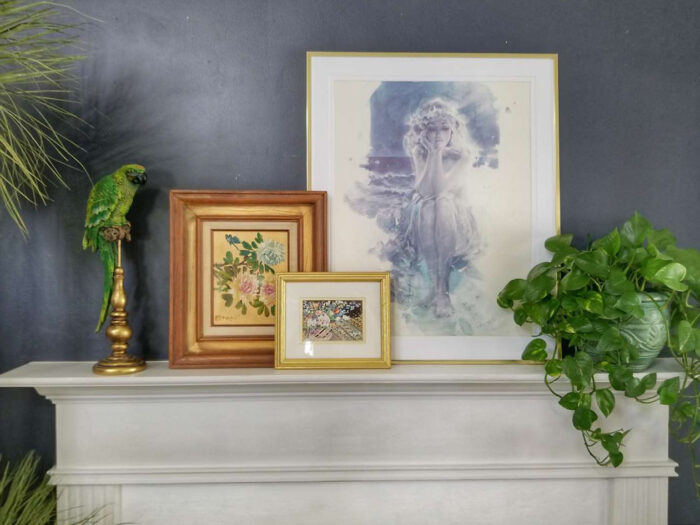 Keep in mind the color palette of your space as well as the artwork colors and style when deciding on a frame. If you're looking for an extra pop of color check out our Ashford style in Hot Pink or Hanover in blue, red, and green.
For more classical & romanticized works check out our Granby style in Gold or Silver. This is perfect if you're going for that Victorian Gothic or Bohemian look.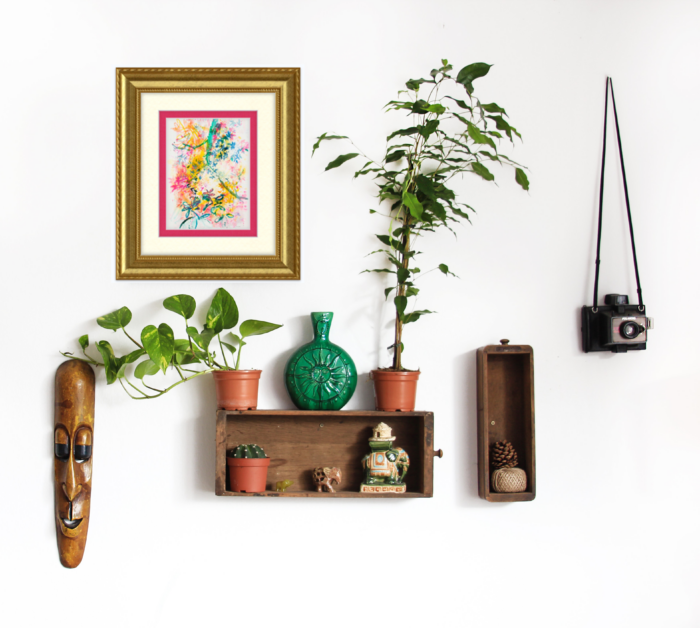 ---
Final Thoughts
When all is said and done you should feel pretty great! You've got yourself a one-of-a-kind work of art, it's going to look awesome on your walls – and you've also aided in supporting an artist! Wahoo!
Remember even if you don't have the budget for an original, you can always buy an artist's print and frame it up – you're still supporting the arts and adding a personal touch to your space!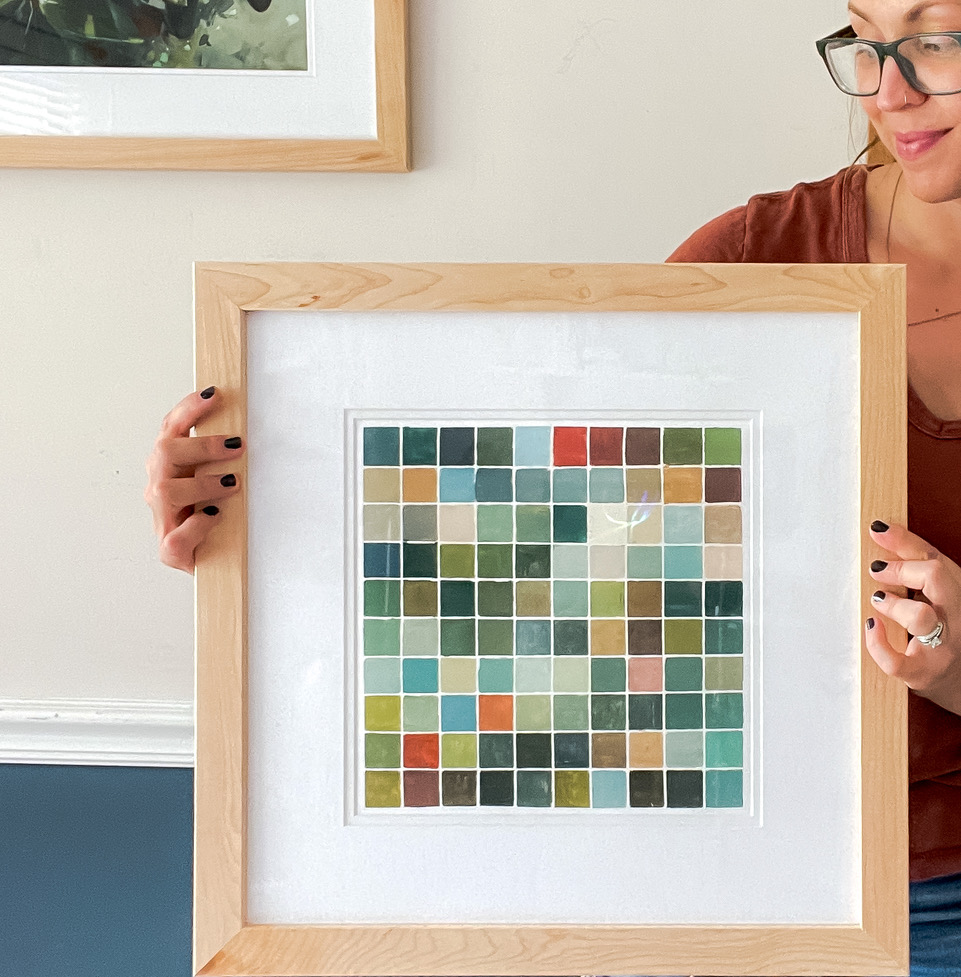 Do you have an original piece or print you'd like to show off? Inspire others by sending your photos to creative@frameiteasy.com with the subject line "Featured Friends" for a chance to be featured on our email and socials!
Tag us at @frameiteasy or use the hashtag #frameiteasy for more chances to get noticed!
This post first appeared as 3 Tips On Buying Fine Art Online: With Artist Kristin Cronic on Frame It Easy - Learning Center for Custom Picture Framing.