Are you struggling to find the perfect art frames for your favorite art or photography? Sometimes sourcing the ideal match for your art can be a challenge! With all the colors, sizes, and styles available both in-store and online, how do you make the right frame-buying decision? We're here to take the guesswork out of buying art frames and point you in the right direction!
Keep reading to discover how to select the best art frames for your space, plus get hanging and design tips from the pros!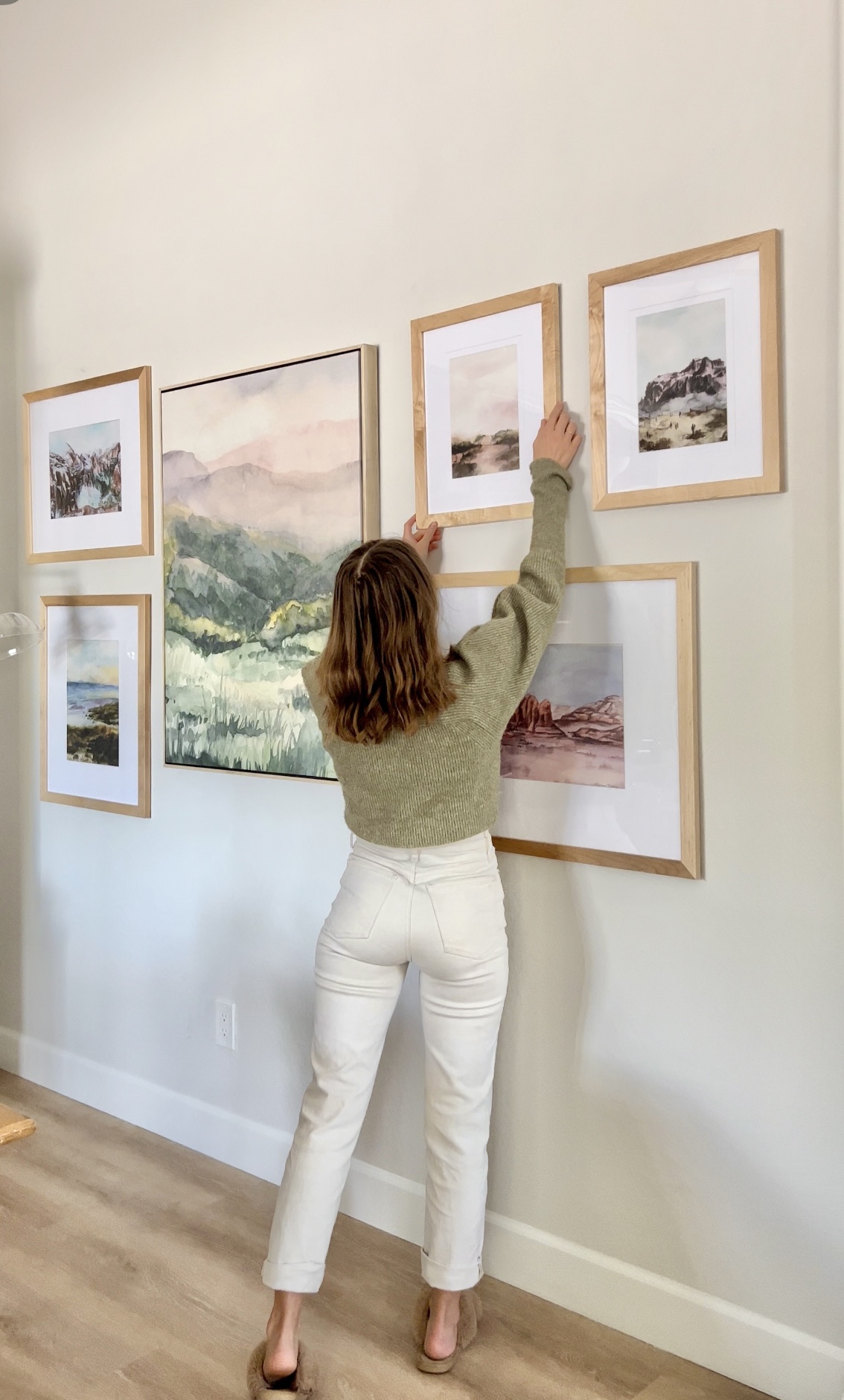 ---
Choosing The Best Art Frames
While you may think choosing the best art frame is as easy as picking something up from your favorite local store, it's important to consider that not all frames are the same, and what you get from a local store may not be the smartest investment! Why? First, store-bought frames are only available in limited sizes, meaning unless your art is a very specific size, you may not be able to find an ideal match. Second, materials in store-bought frames tend to be cheaper and break down over time, which can damage the art the frames house!
With a Frame It Easy frame, you'll get a custom-sized frame made exactly to your specifications that fits your art perfectly! Additionally, your art will be protected from UV damage, dust, staining, or fading. Plus, our frame components are acid-free, unlike cheaper store-bought options, meaning your art won't break down or deteriorate over time.
Now that we've established why it's important to consider where your frame comes from, let's take a look at a few fabulous art frame options!
Hanover frame
If you have colorful, bold artwork, look no further than our always-popular Hanover frame! It's a customer favorite for a good reason – its thin, slightly rounded face and available finish colors make this a versatile art frame fit for a variety of art or photography.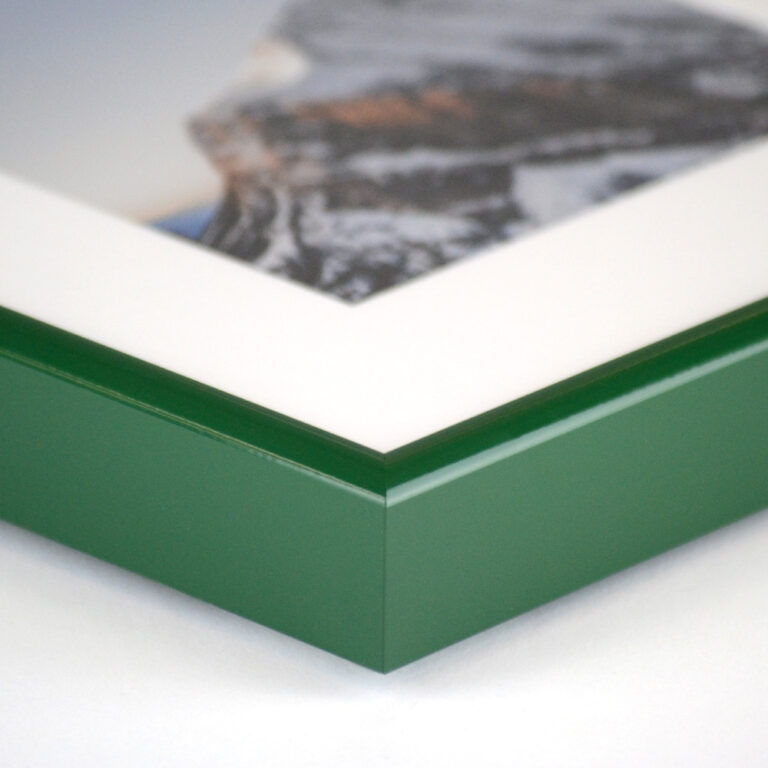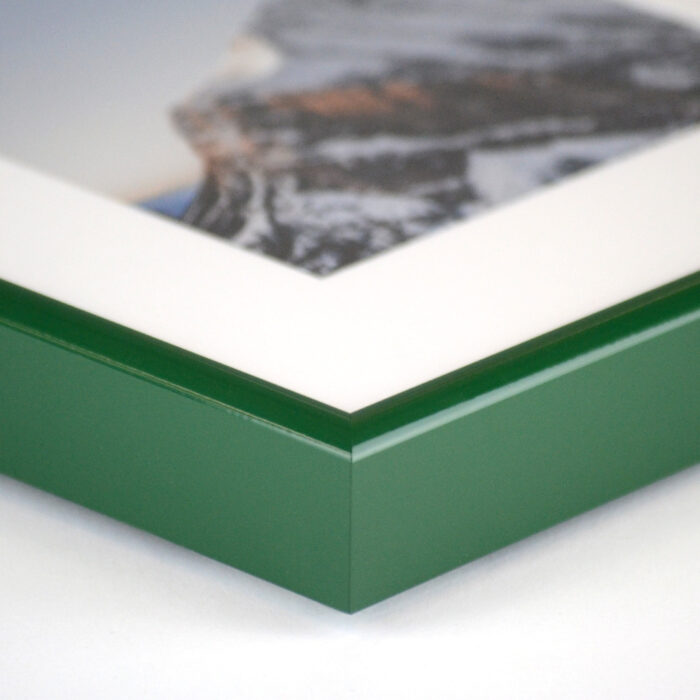 Derby frame
If you're looking for something a bit more traditional, our most popular wood frame, the Derby frame, is a handsome selection with natural finish options and expressive wood graining. Its thicker, flat face is perfect for a plethora of your favorite art or photography.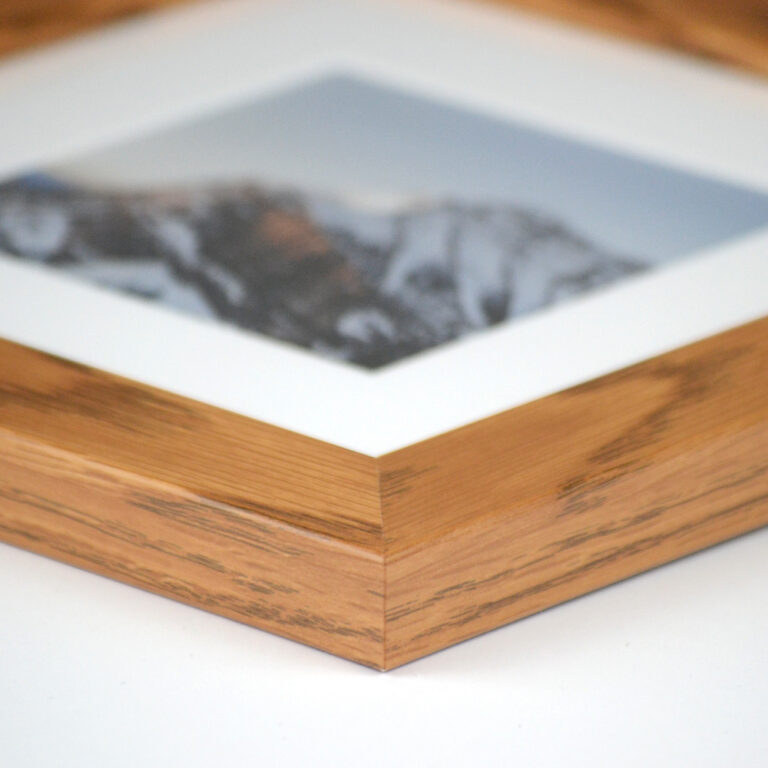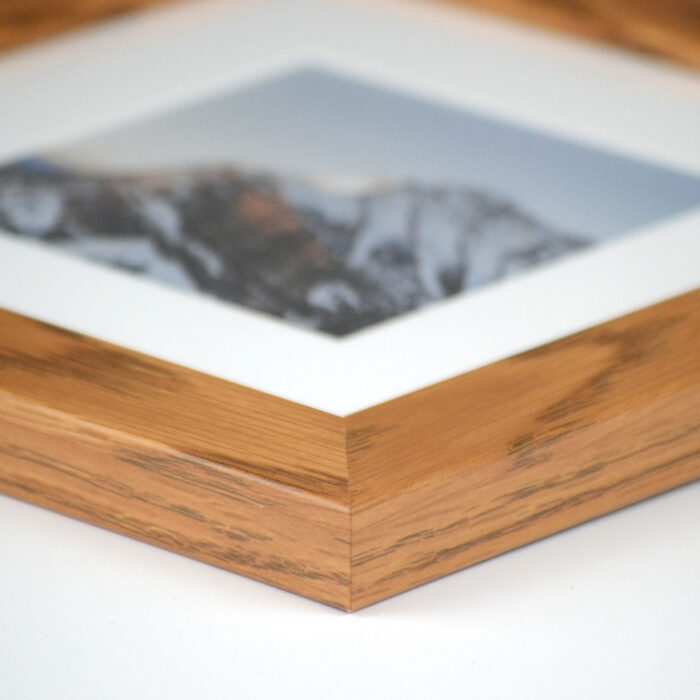 Granby frame
Looking for an art frame that's a tad more elegant? We have just what you need – our Granby frame is a wood selection with intricate detailing that looks sophisticated in any room. Plus, with a variety of exciting finish colors, it'll showcase your art or photography beautifully!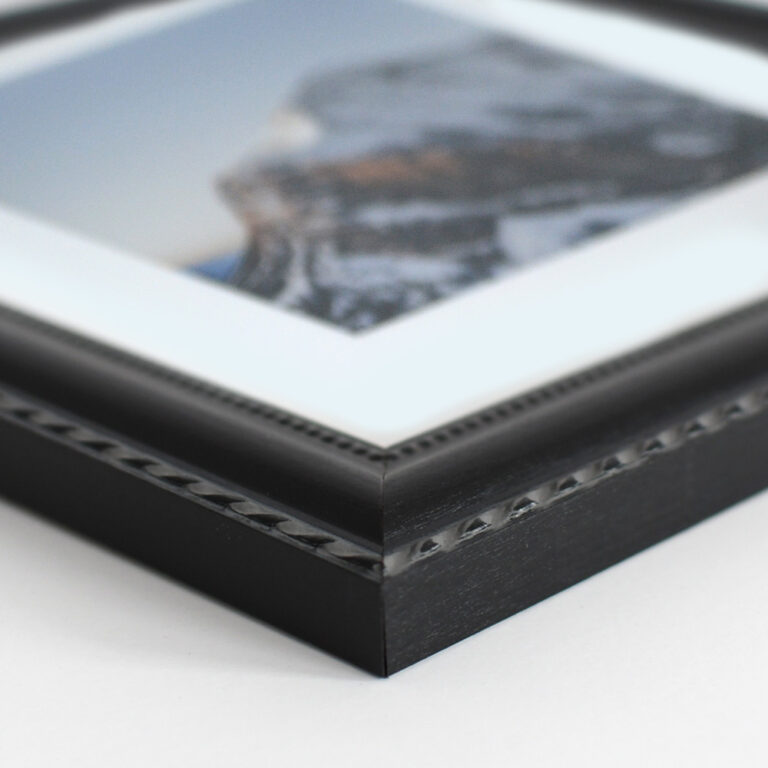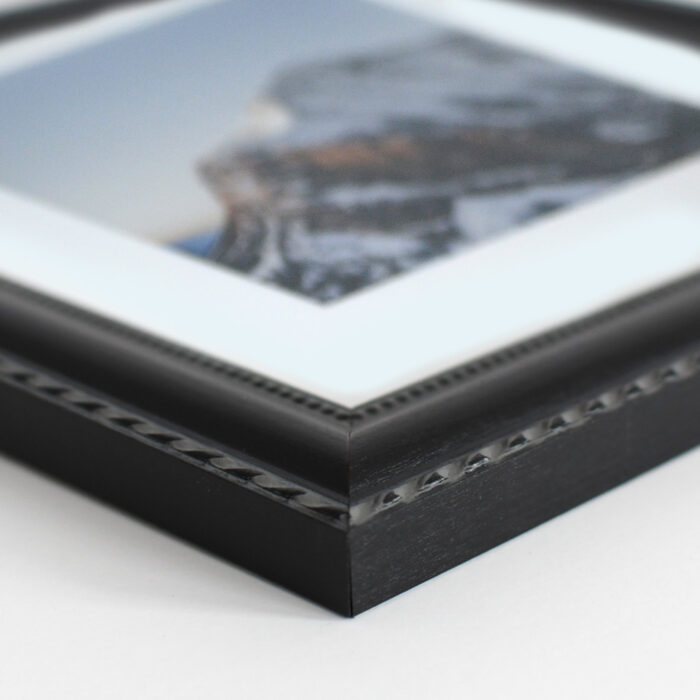 ---
Selecting A Matboard
While finding the perfect art frames can be challenging, taking your framed art to the next level with a matboard is the key to getting a designer-inspired look! You don't necessarily need a matboard, but adding one is an elegant finishing touch that acts as decoration and helps protect your art from moisture buildup that can occur between a print and its frame cover. Take a look at our matboard recommendations below to get started:
For modern art: For modern or contemporary art, you can't go wrong with a Smooth White matboard. It'll help make your art pop and add a layer of visual interest to any piece!
For classical or traditional art: Elevate your traditional landscapes, portraits, or paintings with a matboard in Deep Red, Celtic, or Yorktown Blue.
For rustic art: Help draw your eye to your rustic art prints with a Pale Laurel, Bamboo, or Chestnut matboard.
For midcentury modern art: Give your midcentury modern art a burst of color with a bold matboard in Tangerine, Buttercup, or Aqua Blue.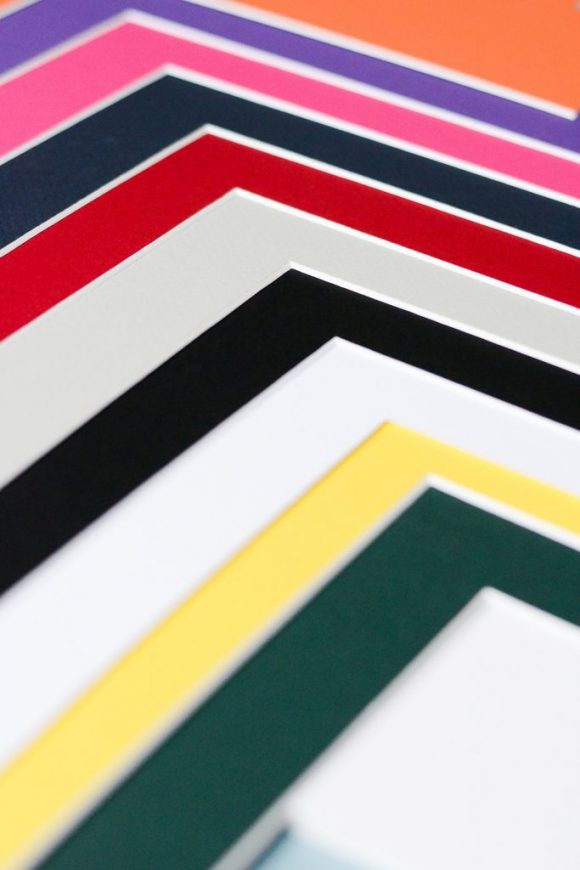 ---
Ordering Art Frames
Have you found your perfect art frame match? We've made ordering easier than ever! If you have digital art files, you can upload them to our interactive frame designer and we'll print them for you. We use professional-grade printers with archival-quality ink on premium specialty paper. You'll love the vibrancy and clarity of our prints!
Once you've uploaded your art, just select your cover (either acrylic or non-glare acrylic covers are offered), your paper (art paper or photo paper are available), and your design options. We'll send you a ready-to-hang picture directly to your doorstep! Don't need us to print? No problem – just enter your artwork dimensions, choose your cover and design options, and we'll send you a custom art frame!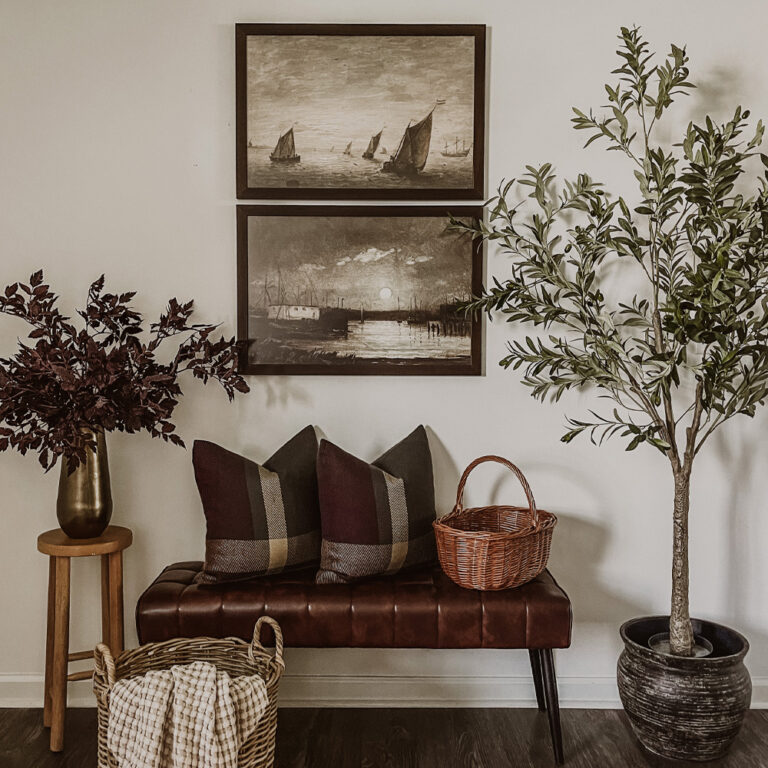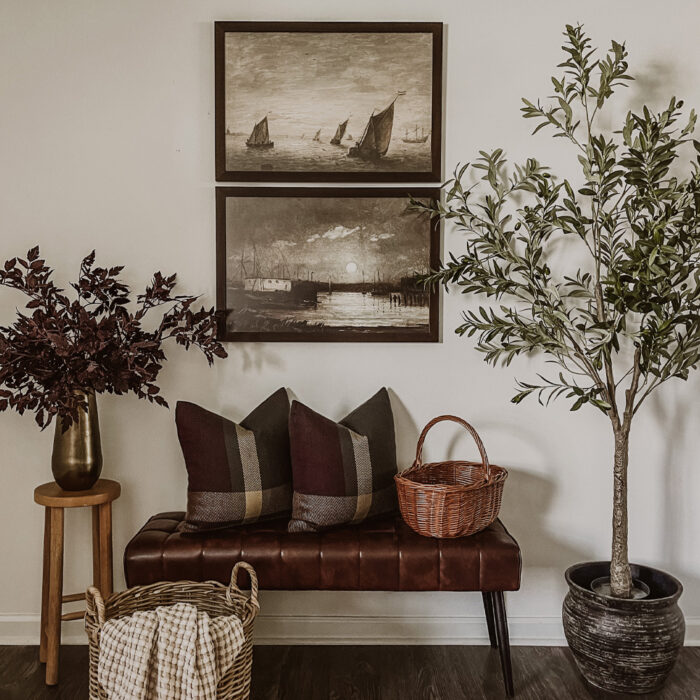 ---
Displaying Art Frames
Once you get your frames, you'll need to consider how and where you'll hang them! There are so many ways you can showcase your new framed art but if you want a designer look, you'll want to consider a gallery wall display. Gallery walls are so popular because they allow you to group all your favorite art into a single snazzy display wall that adds a ton of character to any room!
Watch the video below to learn how to design your very own gallery wall, or check out the creative ways you can create a tabletop display if you're running low on wall space!
Ready to start hanging? For most of our frames, just hammer the hook and nail into the wall, then hang your frame from the wire off the hook. Our larger wood frames include wall buddies and an extra piece of hanging hardware that will prevent bowing. Just place the wall mounts on the wall, and drape the wall buddies over them. Keep these hanging tips in mind as you plan your art placement: Generally, you'll want the center of your art about 57 inches from the ground, with 2-3 inches between each framed piece.
---
Final Thoughts
Choosing the perfect art frames is no easy task – it requires careful consideration! The size, color, material, and style of your frame can make a significant difference in how your artwork is perceived. It can either elevate the piece or completely overshadow it. But with the right art frame and matboard combination, you can not only protect your art for years to come but showcase it in something that compliments and enhances your current decor!
Before you go, don't forget to connect with us on social media for more decor tips and framing advice; and if you're interested in an easy passive income selling framed art, don't miss our Shopify app!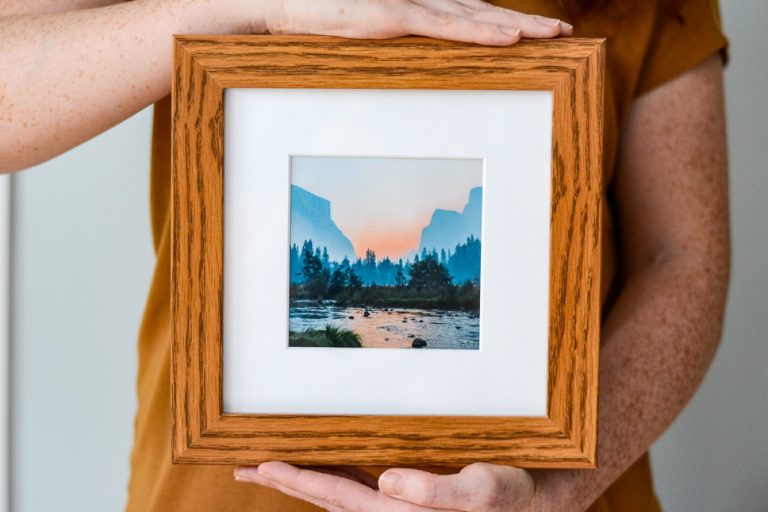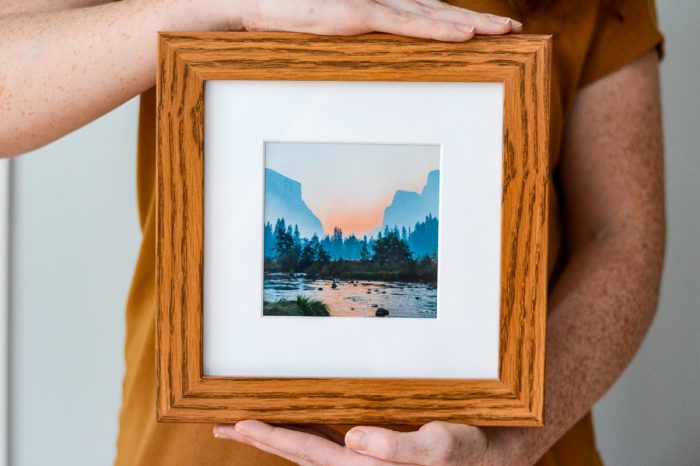 This post first appeared as Find Your Perfect Match: Art Frames For Your Home And Office on Frame It Easy - Learning Center for Custom Picture Framing.