Frames are meant for displaying important photos and pieces of art. So while getting every little detail right on the front of the frame is important, as nobody wants a piece that looks unappealing, the parts that you don't see are just as pertinent. This is, of course, the hanging hardware. It goes on the back of the frame, and you never see it once you hang your frame. But where would you be without it? Well, you'd have a frame that isn't hanging on the wall, that's where!
So, how do you install hanging hardware on the back of your frame? We're going to be speaking primarily about our frames, as we can't inform you how to assemble a frame not from our warehouse. Everyone's product is different! That said, if you have a frame from us and want to make that assembly process just a bit smoother, read along!
Wood Frames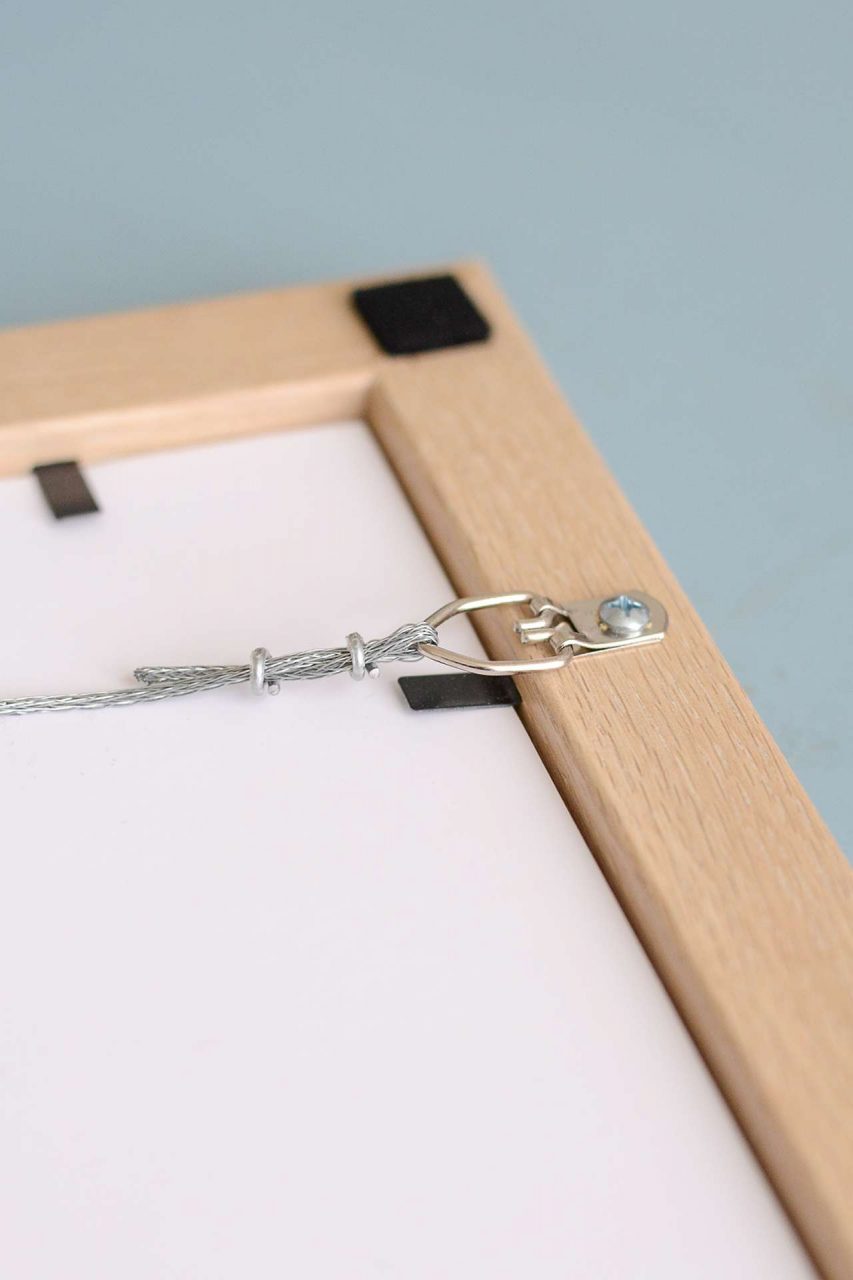 With our wood frames, the hardware comes pre-attached to the back, so you won't have to worry about it.
That said, there are a few tips to keep in mind when ordering a wood frame from us: First, the hanging wire on the wood frames comes untethered on one side, if you don't print your photo with us. This is to make removing the backing and inserting your art that much easier.
Once you add in your art, simply replace the foamcore backing and push down the flexipoint tabs. Then, twist the wire around the untethered side until everything is taut. You should be all set from there!
One last thing, too, about wood frames. If you order a wood frame with a "Width" of over thirty inches, it will come with hanging brackets, not wire. This is to prevent bowing. So if you receive your wood frame and you don't see any wire, don't panic! Just place the corresponding wall buddies on the wall, and then hook the brackets over them. That will leave you with a great display.
Metal Frames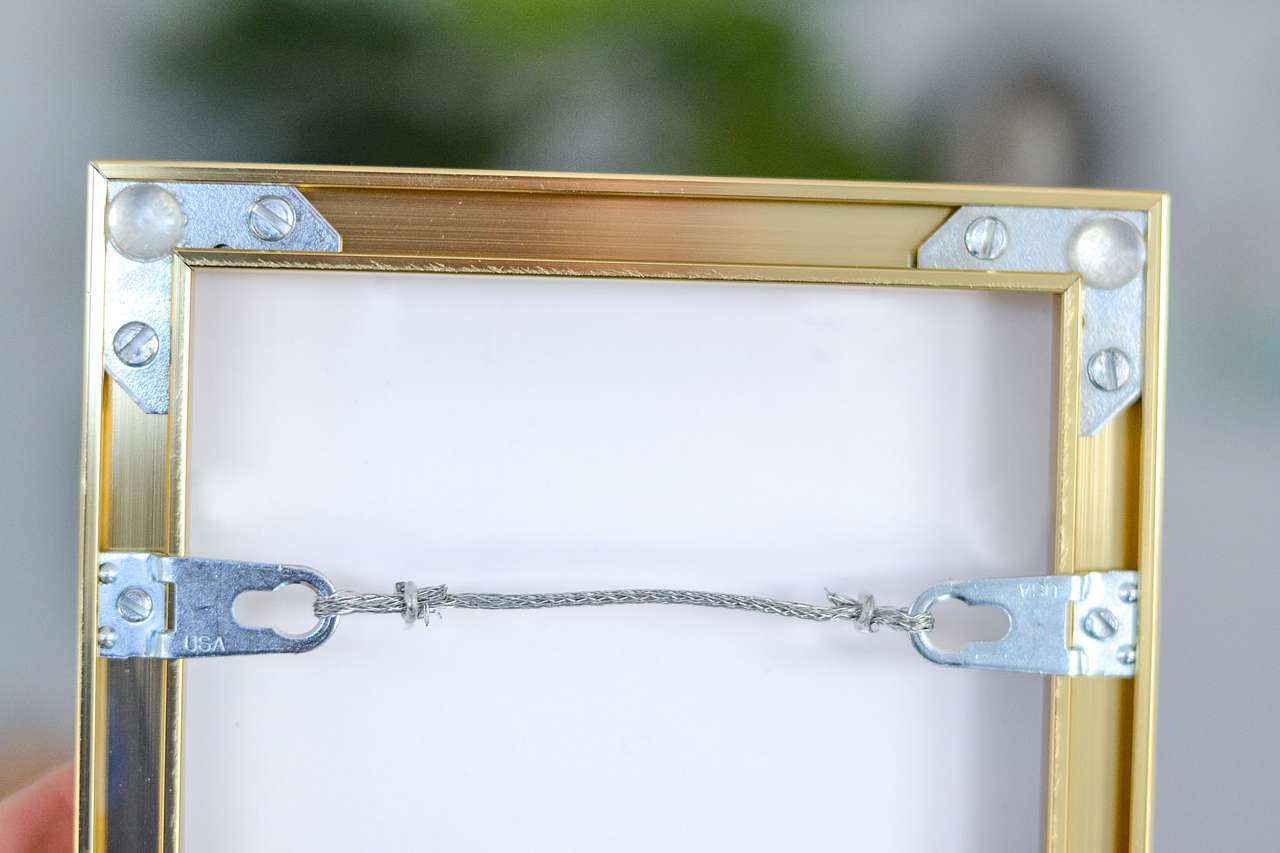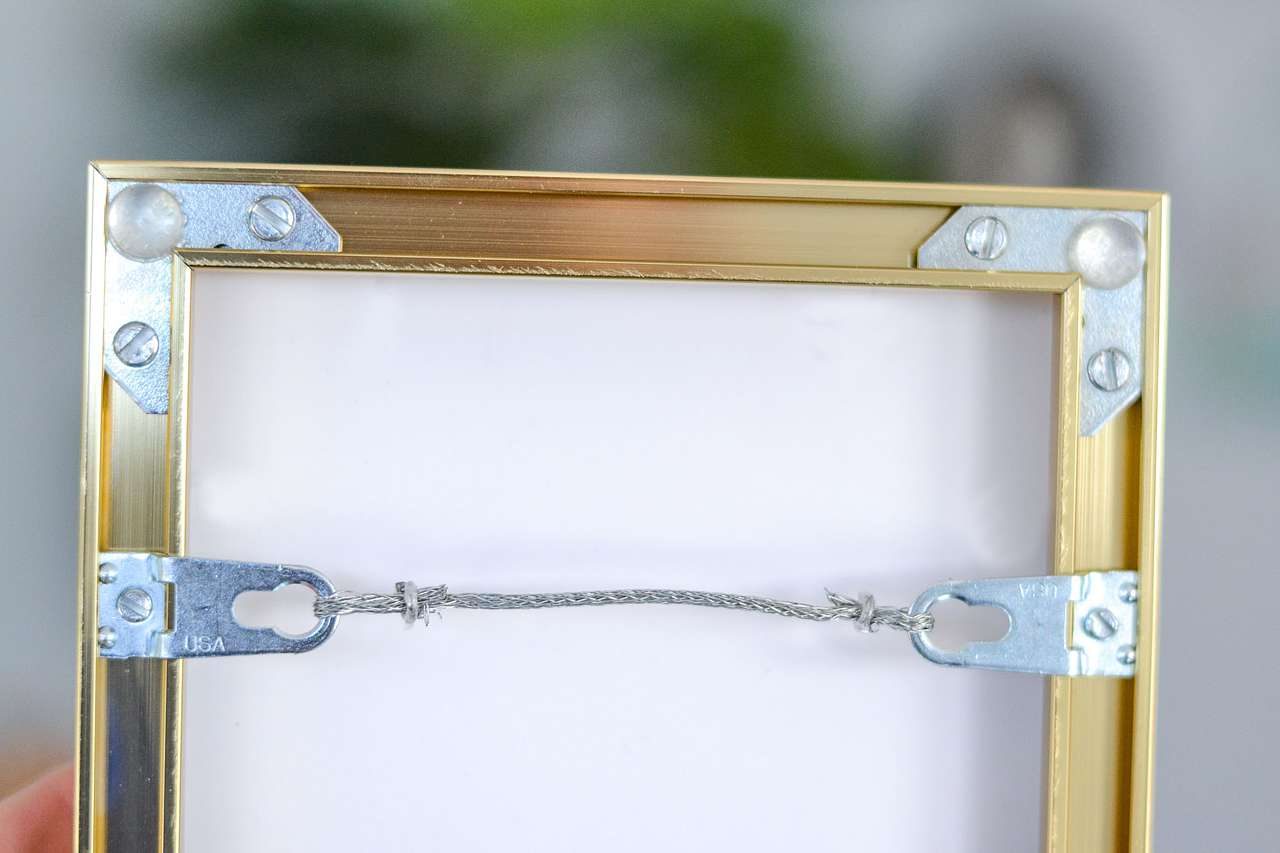 If you order a metal frame with no print, the hardware will come in a separate baggie filled with everything you will need to attach when you receive it. This might sound intimidating. But don't worry! It's easy. You'll only need a screwdriver.
First thing you'll need to do is remove a frame rail by unscrewing two parallel corner brackets. You don't need to remove the screws from the bracket entirely, just loosen it until you can remove the frame rail.
From there, place your art flat against the foamcore backing and place the acrylic cover on top. Then you will be all set to slide the backing back into the frame rails and re-tighten the parallel corner brackets.
Now you're ready to screw on the euro hangers and insert the spring clips. Once you do that, just string the wire between the hangers, and you will be all set!
Standing a Frame Up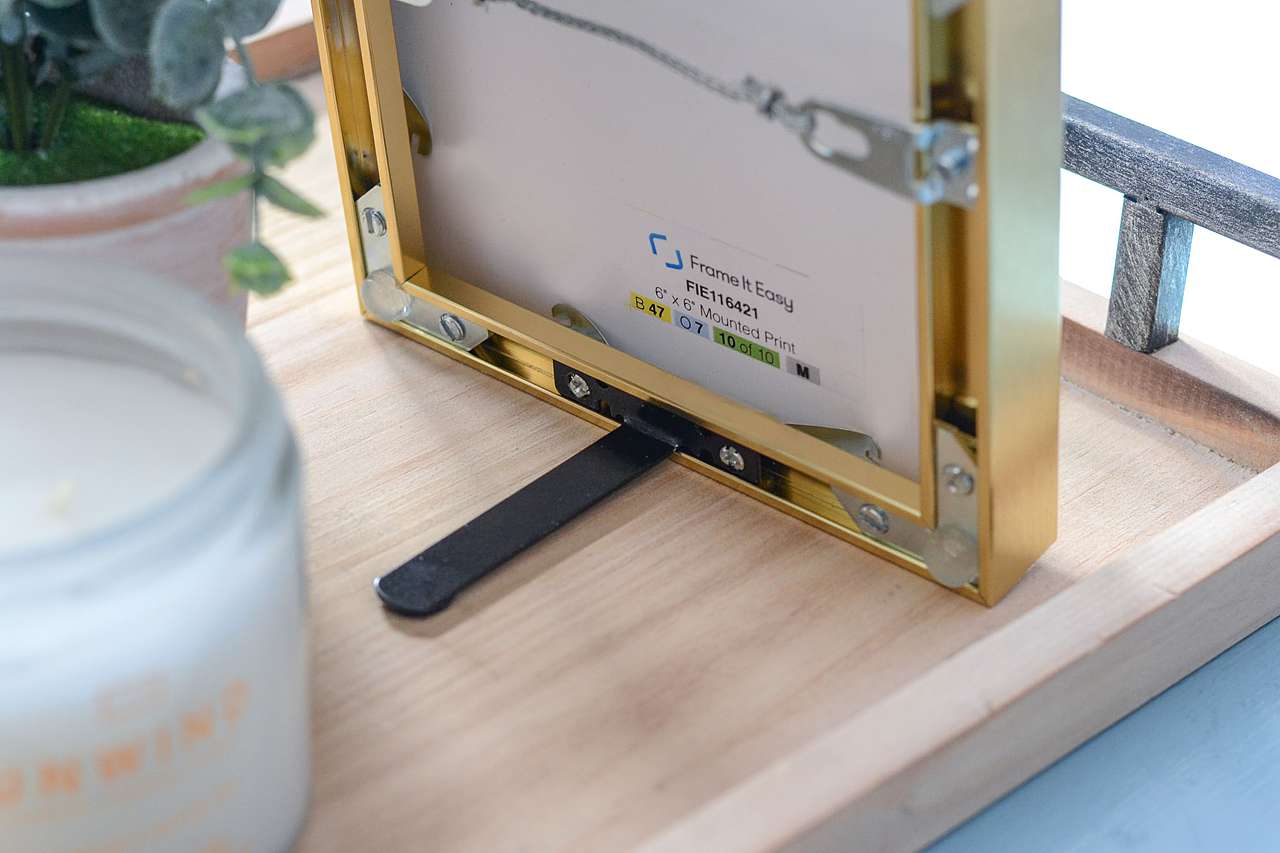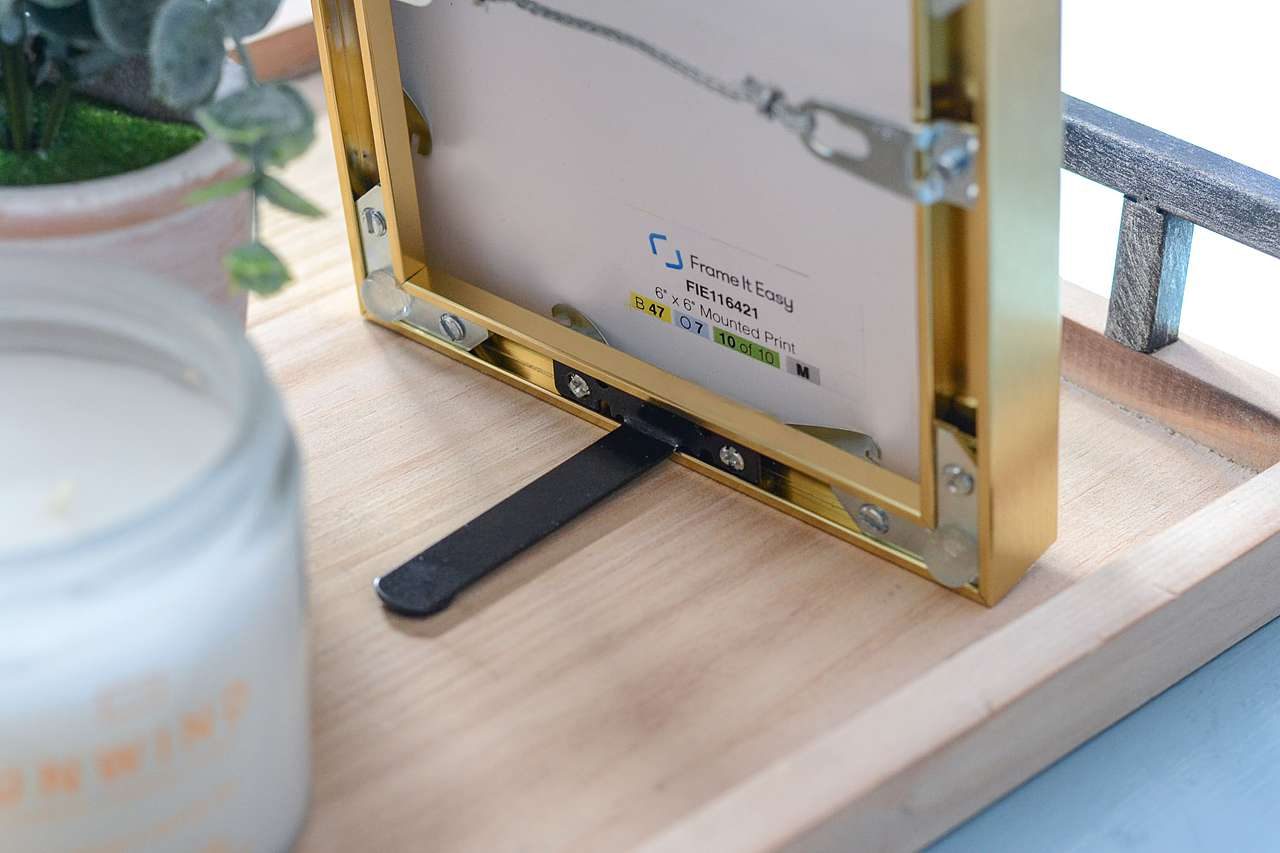 If you are planning on creating a tabletop display, you won't need to worry as much about the hanging hardware. For this, we sell "EaselMates" from our "Accessories" page. They will come separate from the frame, but just screw the accessory into the bottom of the frame when you receive your order, and you'll be able to stand your frame on any flat surface. Our EaselMate works on any wood or metal frame styles up to 13"x19" that can be easily attached and adjusted to any angle.
The Essential Hardware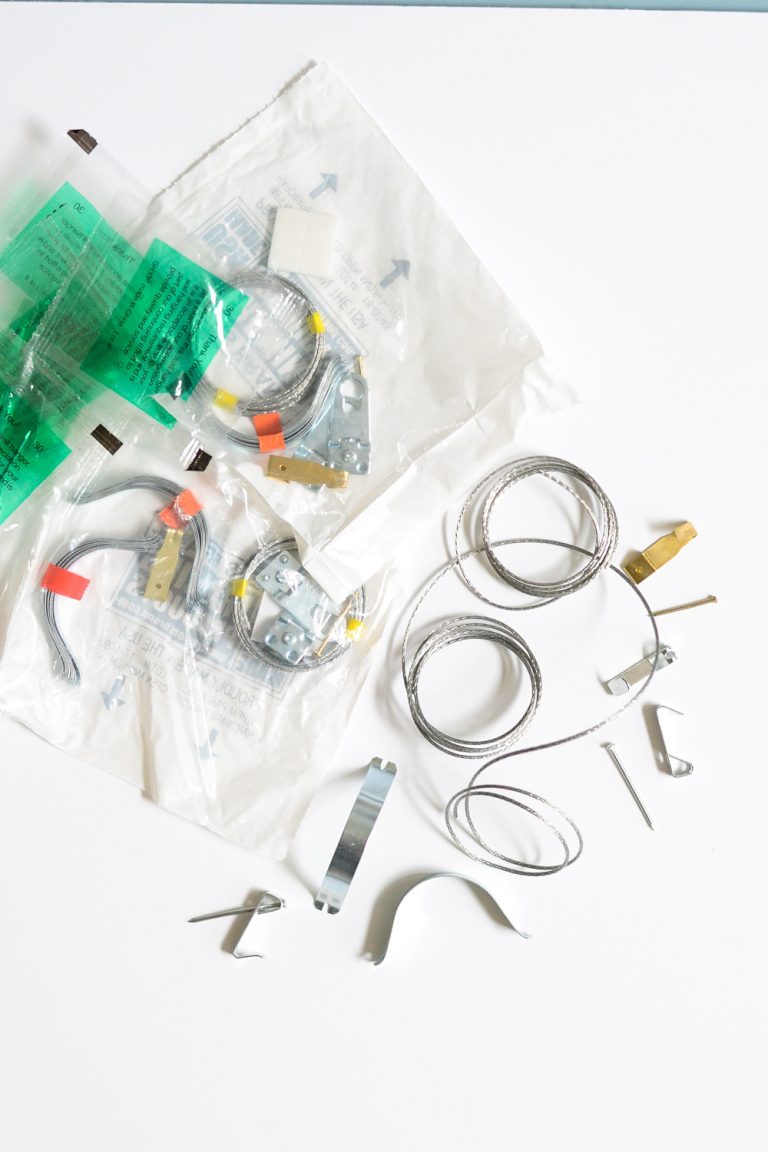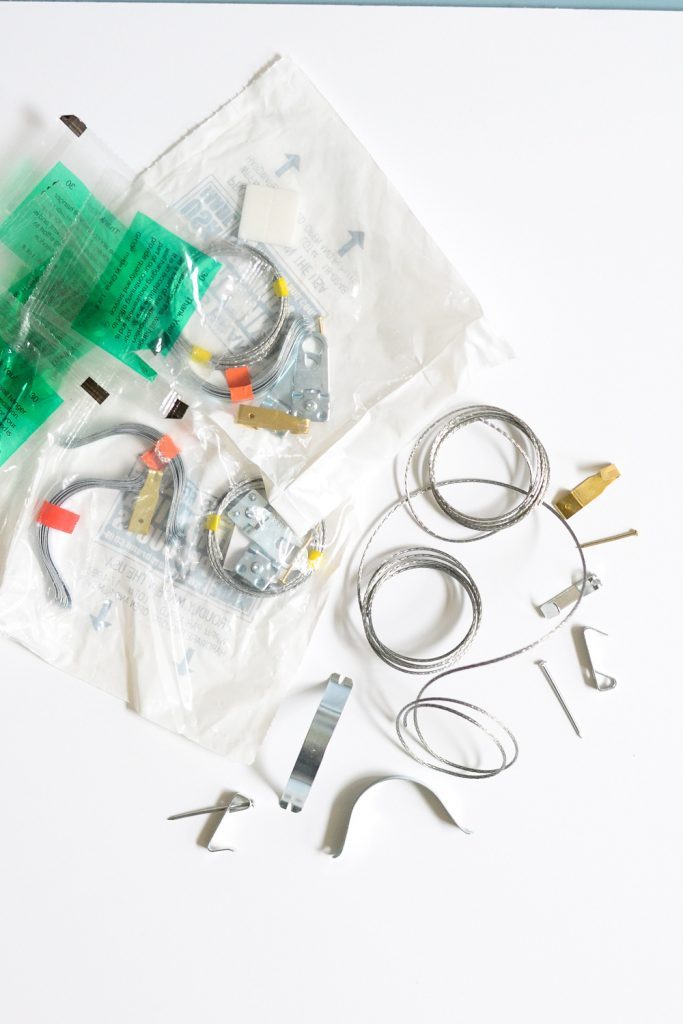 Attaching the hanging hardware on the back of the frame is important. How are you going to get it on your wall — or standing properly — otherwise?! Just remember the following, though, and you will be just fine.
Our wood frames come with the hanging hardware pre-attached, but remember to tether the wire to the opposite hanging bracket after everything is assembled.
Our metal frames come with the hanging hardware separate, but you'll only need a screwdriver to attach everything.
Have any other questions? Just reach out to our support staff! We're always here to help.