Who wouldn't want to visit a state billed as "The Land of Enchantment"? New Mexico offers more than its scenic beauty to delight visitors. It is also rich in history, adventure, ruins, culture, and of course some of the best food you will ever eat! For some unknown reason, the 47th state to join our Union doesn't quite get the recognition it deserves. Between the desserts, mountain ranges, and extraordinary national parks, this is a must-see vacation spot for a unique and unmatched trip. The state slogan "Crescit Eundo" (It Grows as It Goes) was adopted in 1887 from "Book VI," a Latin book of poems. Referring to the "increasing strength a thunderbolt gradually gains when going across the sky" we think as we explore the beautiful and underrated state of New Mexico you will increasingly fall under the spell of this magical place.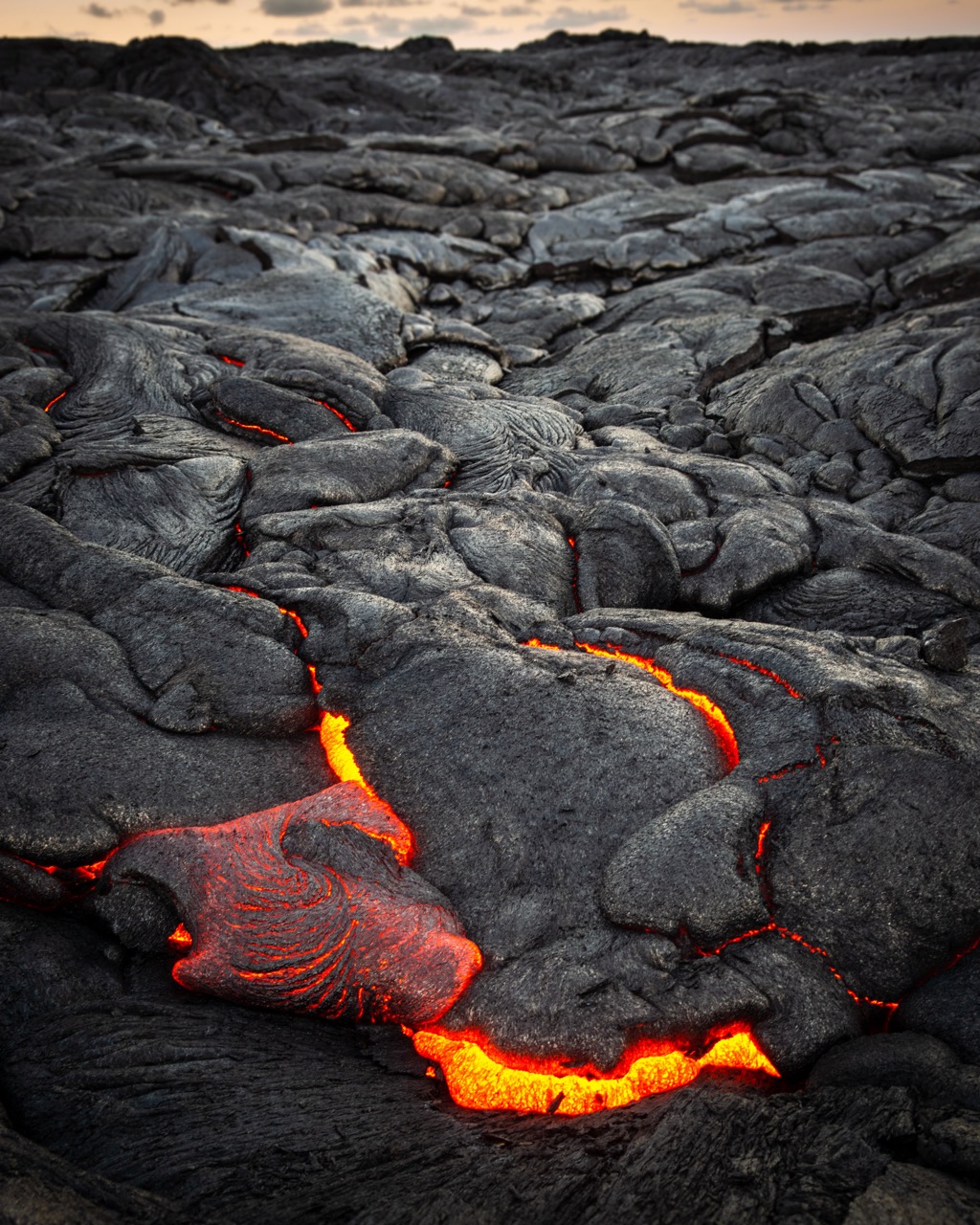 The rich history of New Mexico can be seen in the vast amounts of national parks throughout the state. The Petroglyph National Monument was created from volcanic activity, stretches 17 miles, and holds a variety of cultural and natural resources including five volcanic cones, hundreds of archeological sites, and an estimated 24,000 images carved by Ancestral Pueblo peoples and early Spanish settlers. The White Sands National Park is a stunning landscape of dunes that reach up to 60 feet high, and are constantly changing with the wind. Bandelier National Monument has been called a natural educational museum. But by far the most famous national park (and most visited) is Carlsbad Caverns where you can take a self-guided or ranger-led tour of almost 120 caves. If you're even more adventurous, there are also special bat tours! Just don't forget your camera on a trip to any of these parks.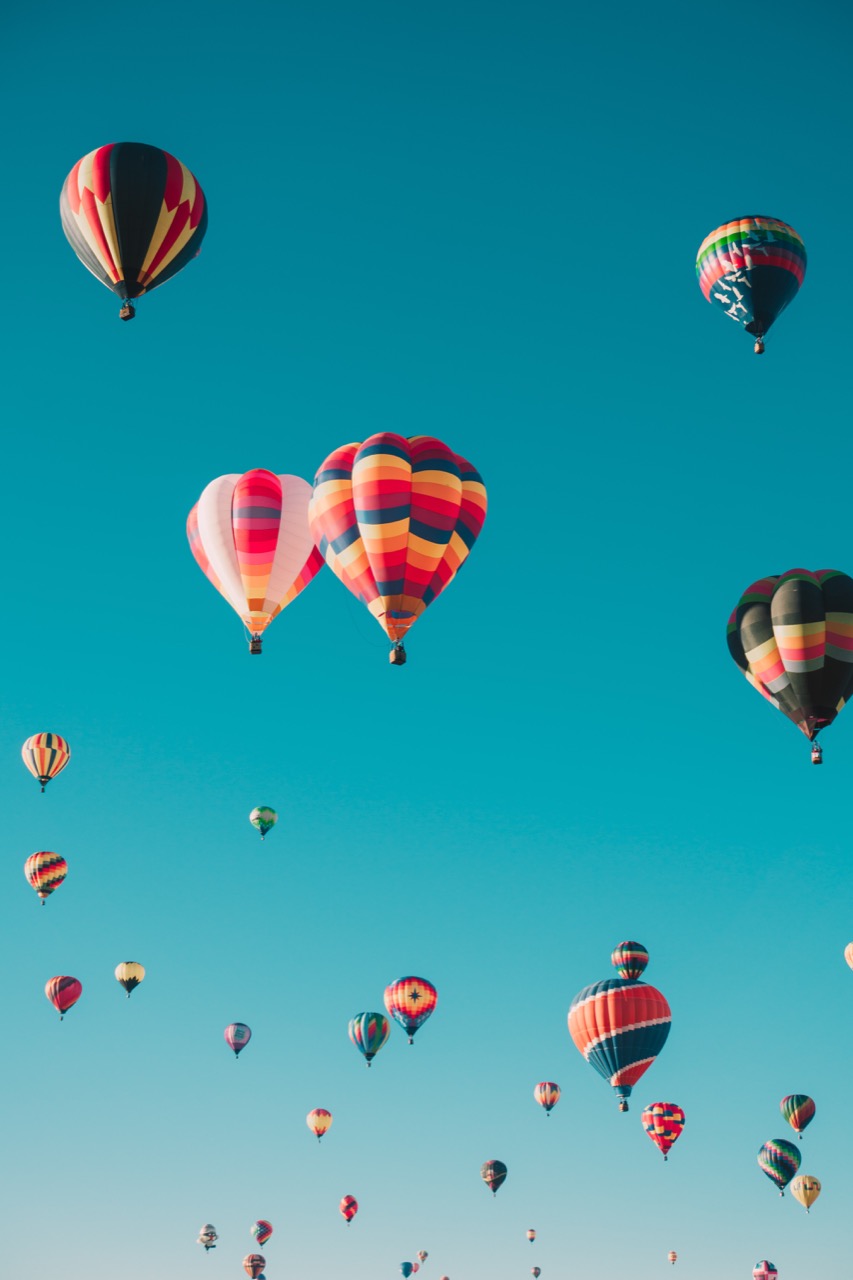 When you come out from the caves, get a bird's eye view of New Mexico from a hot air balloon at the Anderson-Abruzzo Alburquerque International Balloon Museum either virtually or in the real deal. At the museum, you can learn about the history of hot air balloons starting with the very first flight. For those who prefer to stay on the ground, you can get a taste of the experience from 2D and 4D films. But for those who want the full experience, you can book a flight on a one hour ride for a truly unique view. If a museum or flying isn't your thing, you can check out the hot air balloons at the Alburquerque International Balloon Fiesta, the world's largest hot air balloon festival. More than 80,000 people attend the festival during the nine-day annual event. The tradition started in a parking lot in 1973 with only 13 balloons partaking. Now the event is held in a 365-acre park with more than 500 balloons. In addition to the balloons, there are also live musicians, activities for kids, craft shows, street performers, and tons of vendors!
Now, we know we are exploring all 50 states separately through our weekly posts, but if you want to cross four off your list in one stop you can at the Four Corners Monument in the northwest corner of New Mexico. The "quadripoint" marks the intersection of Arizona, Colorado New Mexico, and Utah. It is the only point in the United States that is shared by four states.
And for an "other-worldly" experience, head to Roswell, the site of an alleged 1947 UFO crash, and tour the International UFO Museum and Research Center.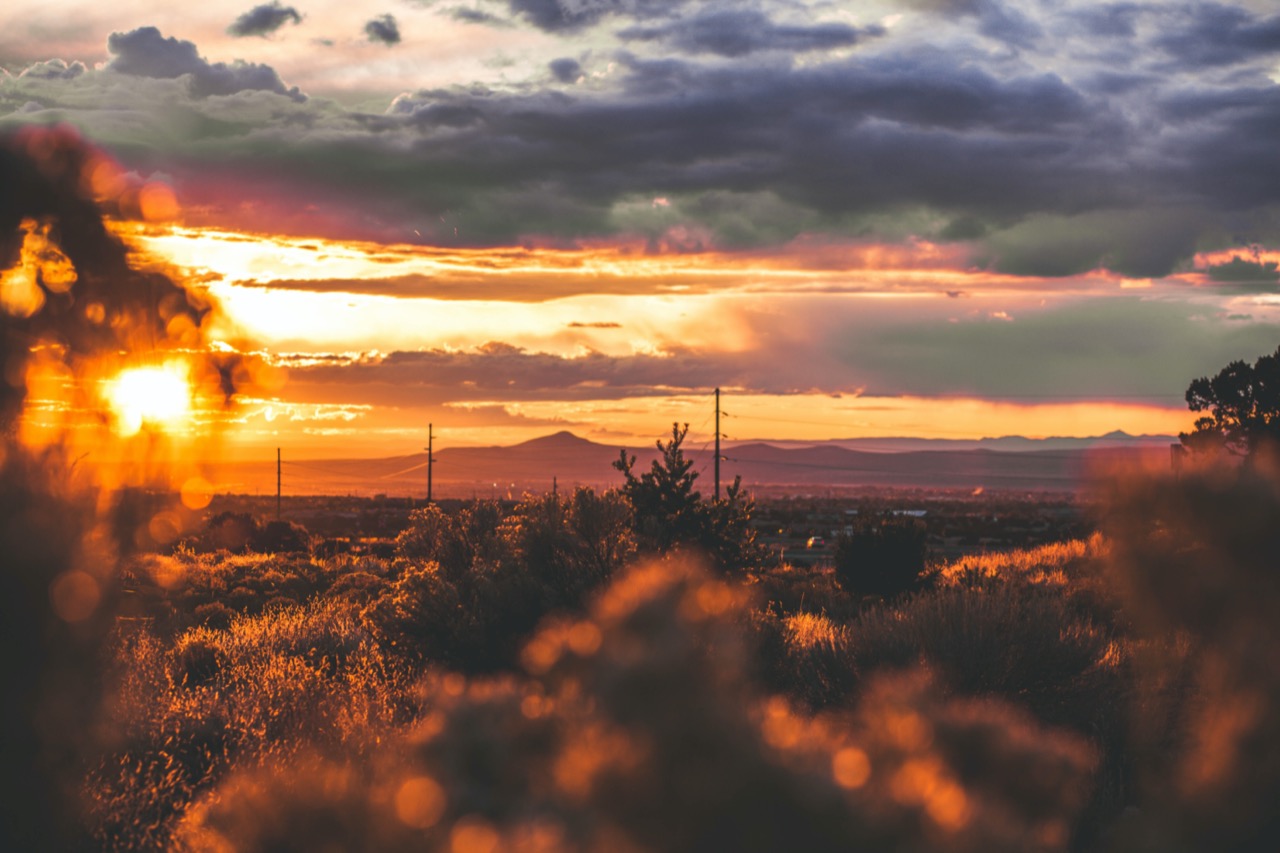 Of course, after all of your adventures through New Mexico, you'll need to cool down. Take a visit to "The Scuba Diving Capital of the Southwest" the Blue Hole, an 81-foot deep natural spring that stays at a constant 62 degrees — perfect for year-round scuba diving. For more adventure there's Taos Ski Valley that offers 110 trails, from beginner to expert, but don't bring your snowboard. It's one of only four ski resorts in the states that doesn't allow it. And if you're not visiting during the winter months, there's the Via Ferrato for climbing. Novices can learn from experienced guides, while experts will be thrilled with the challenges and views of the area.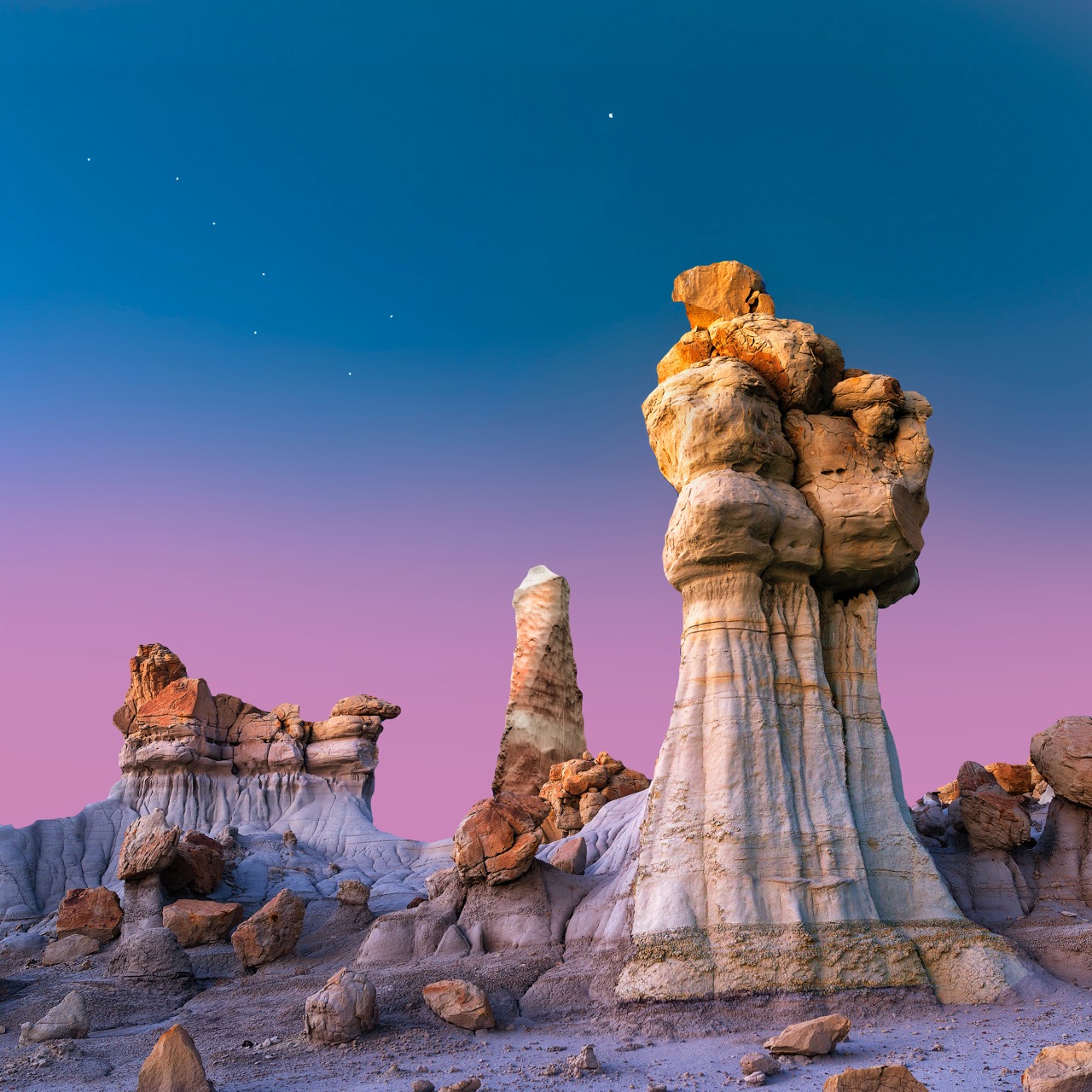 New Mexico's tourism council likes to say "Adventure Awaits at Every Corner" and while we tried to touch on some of the experiences, there is so much more. Cities like Sante Fe, Las Cruces and Rio Rancho are hotbeds of museums, music and cultural events. Evidence of our earliest inhabitants can be found in desert areas, like the Gila cliff dwellings and the Taos Pueblos where you can get a glimpse of over 1000 years of Native American history at the oldest continually inhabited dwellings in the United States. We think you will agree that "The Land of Enchantment" is a perfect way to describe New Mexico!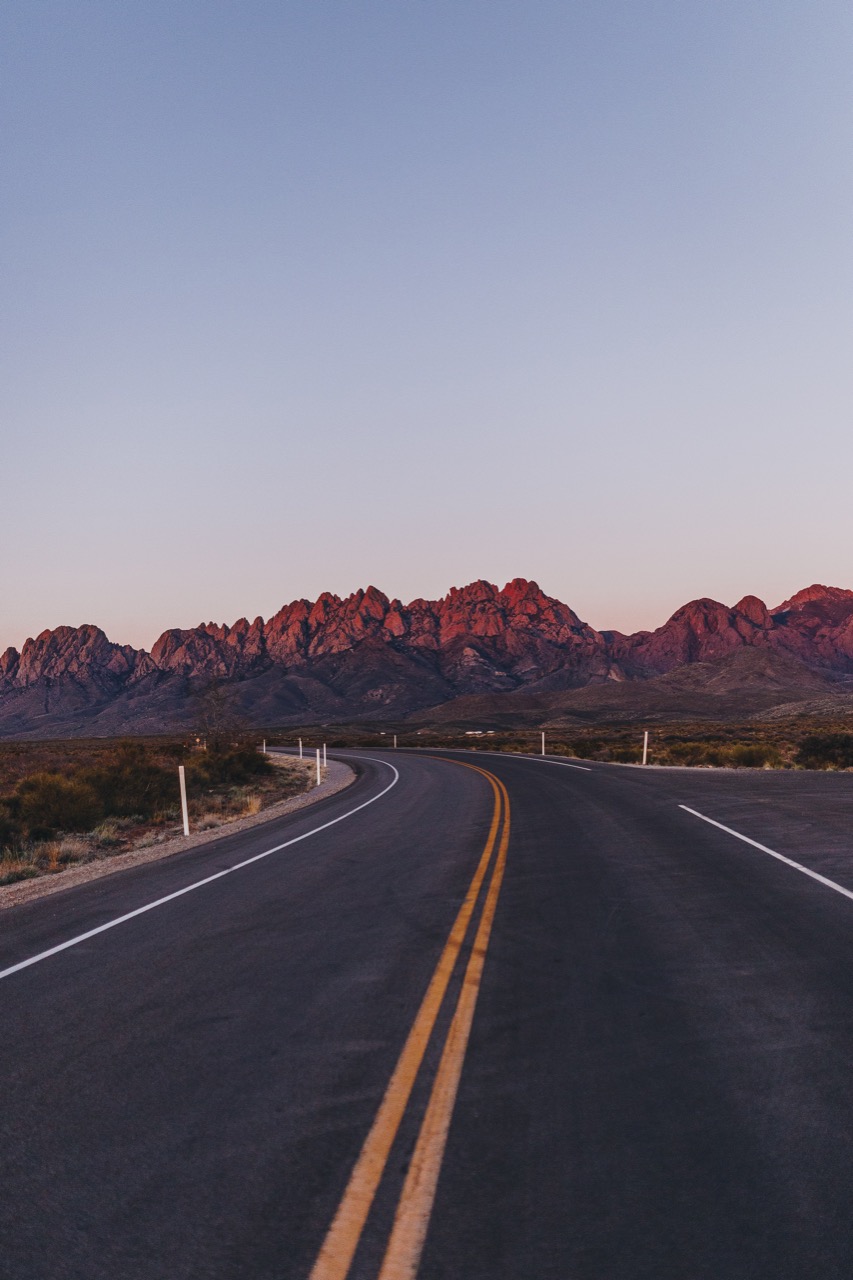 As always, if you get a chance to visit, take lots of pictures and share them with us!
Next Up: New York!