Successfully achieving your wall decor ideas shouldn't stress you out. With Frame It Easy, together we can help turn your dreams into a reality with beautiful, quality frames that you design and we make. Then we ship them to your home….fast….so you can continue on with your decorating plans.
Before we deliver to your house, though, we have a few suggestions for how you can maximize your art's impact. There's nothing tricky or complicated. After all, easy is not only a big part of our name but a large part of our philosophy when it comes to framing. However, these simple ideas can help bring your entire vision together in a straightforward way while adding a little oomph along the way.
So let's collaborate! You bring your ideas and we'll work together to make it happen.
Get A Colorful Frame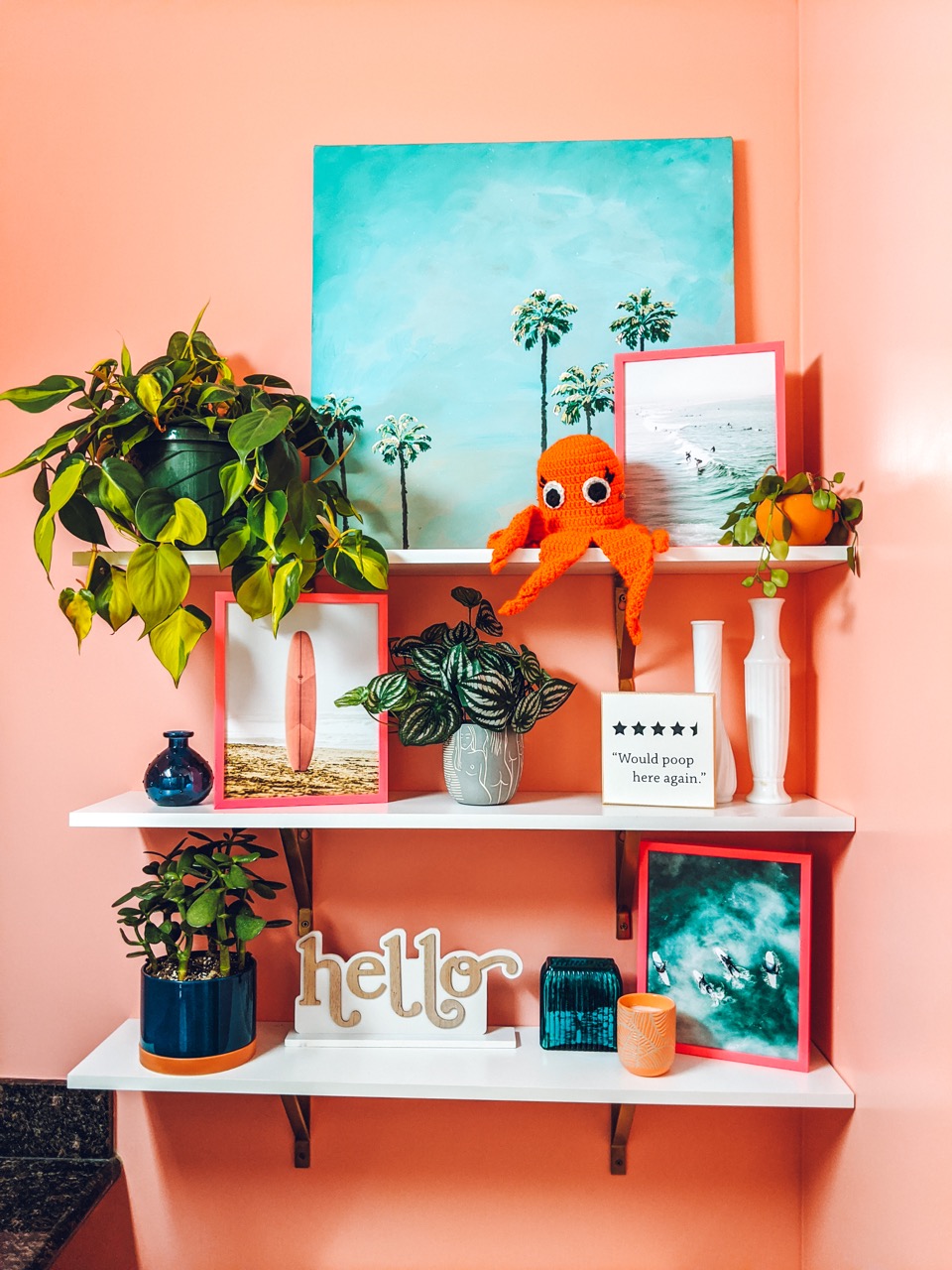 If you have neutral walls, adding some color to your frame and/or matboard can really work to make your artwork or photo pop. In addition to our classic gold, silver, black and white frames we offer several colors that can complement your style. For instance, our metal Hanover frame also comes in blue, green and red. Or try a snap of hot pink option in our Ashford frame, also in metal. Whether you have a black and white photo that needs a pop of color to surround it, or you are looking to match a color from your picture with the frame, you can't go wrong with adding these colors to your walls.
If you want to stay with a traditional wood frame or want to add even more color, consider adding a matboard (or two) around your frame. Since we offer 63 different matboard colors for you to choose from, we are sure you will find the perfect hue to match your decor. Adding a single or double matboard to your piece will give it that extra decorative touch while drawing the eye to your art.
The best part, you can experiment on our site to see which combination of frame and matting works best. If you want to learn more about matboards, we have tons of posts in our Learning Center, from the different styles of matboards to learning how much matting you should add to your photo.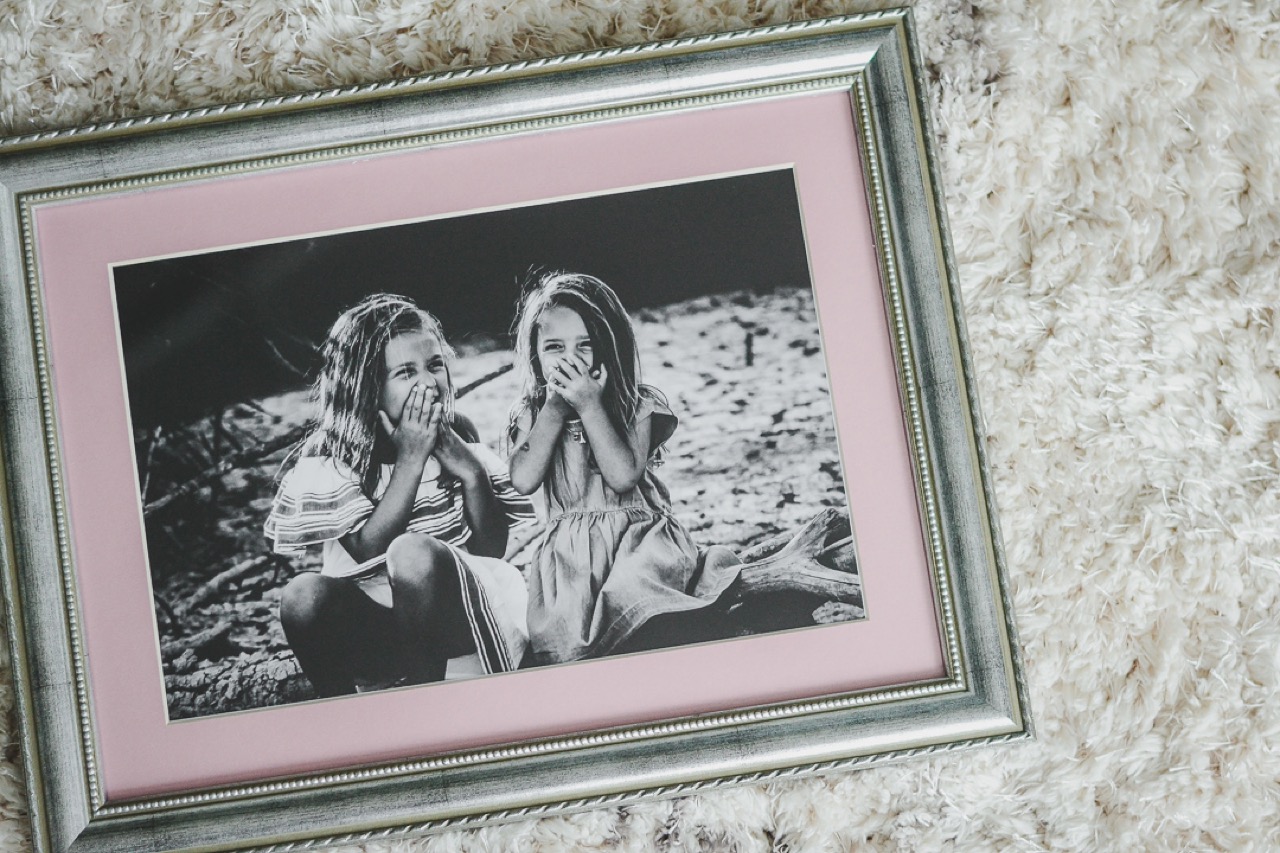 Add Letter Art Around It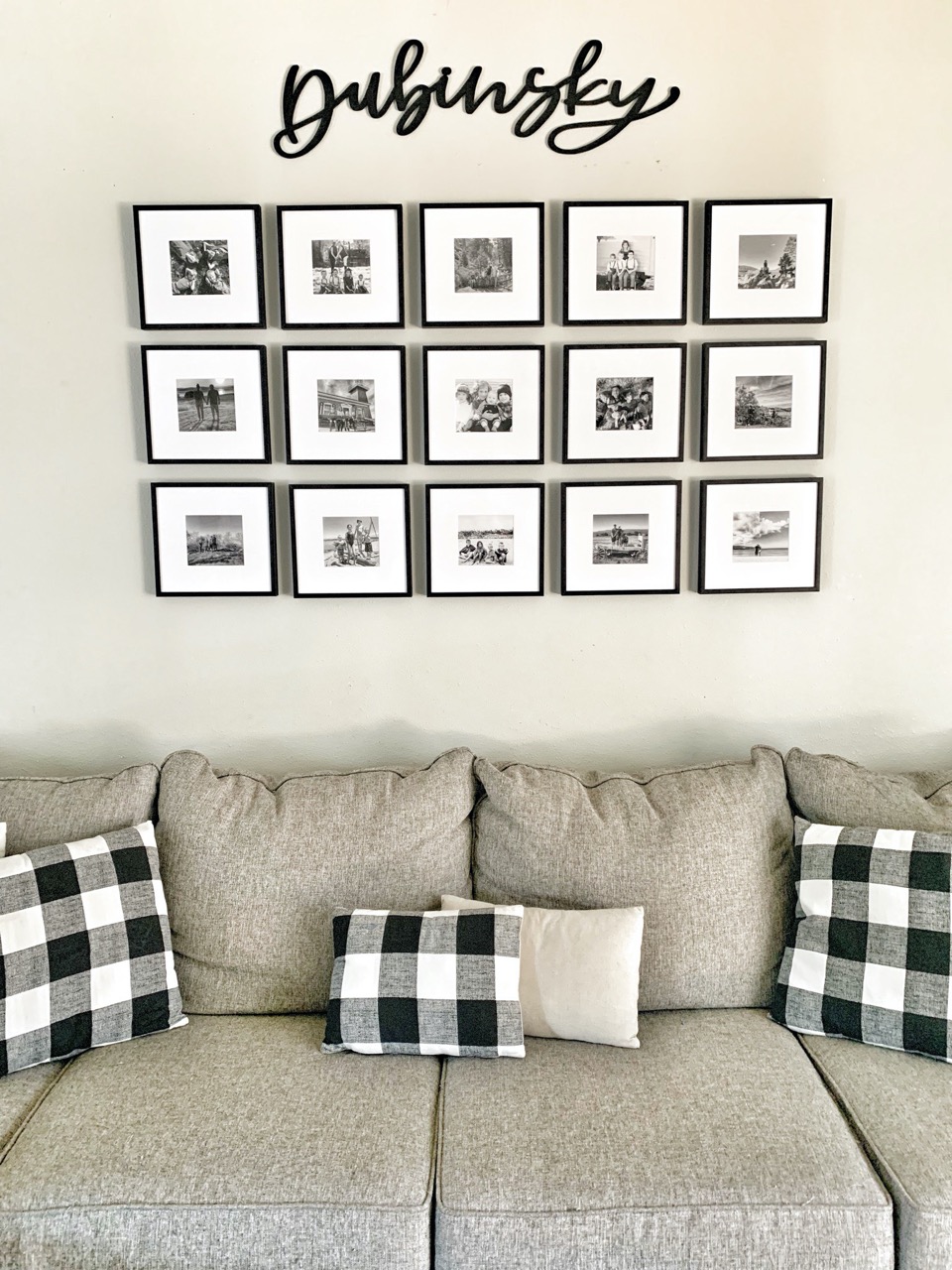 Letter art can do in words what your frames do in images — tell a great story. Put together, you can have the best of both worlds. Your family name (or initials) over pictures of your loved ones, or a warm sentiment that is meaningful to you — either way, it's a nice bow to tie your whole display together.
Many of your favorite stores have letter art that you can easily incorporate into your decorating. However, if you really want to make it personalized, there are lots of letter art sites on Etsy that can custom make your one-of-a-kind piece.
Coordinate With A Color On Your Wallpaper/Pillows/Accessories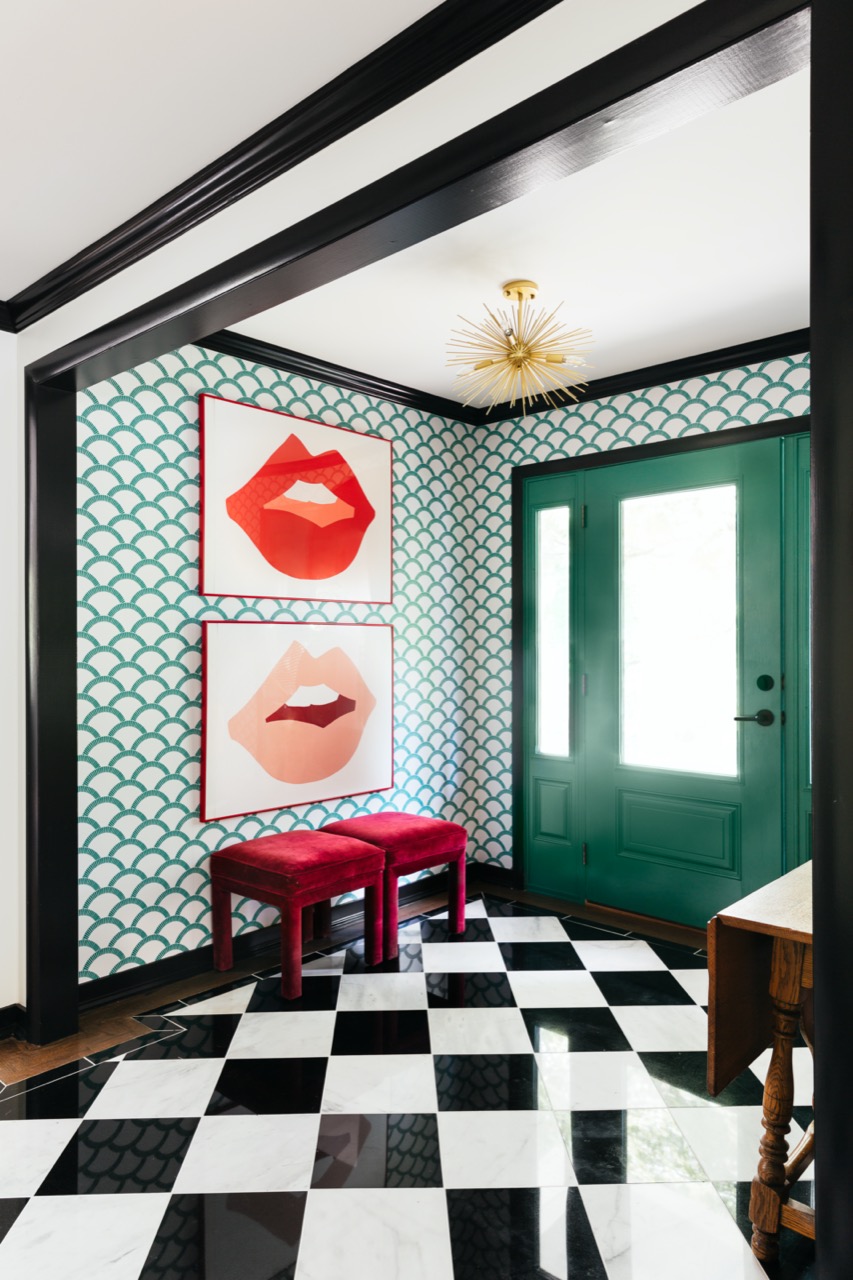 Color coordination is an art form in itself — you see it in everything from fashion to home decor. Whether you match your frames or the pictures that go inside, harmonizing your wall art with the rest of your decor is a great way to tie a room together to make it feel and look complete. If you have patterned wallpaper and your eye is drawn to one color, use that as a signal that you might like that color in your frame. Perhaps you have accent pillows or other pieces that you can draw on to inspire your color choice for framing. These small refinements make a big impact.
Put Small Frames Around a Big One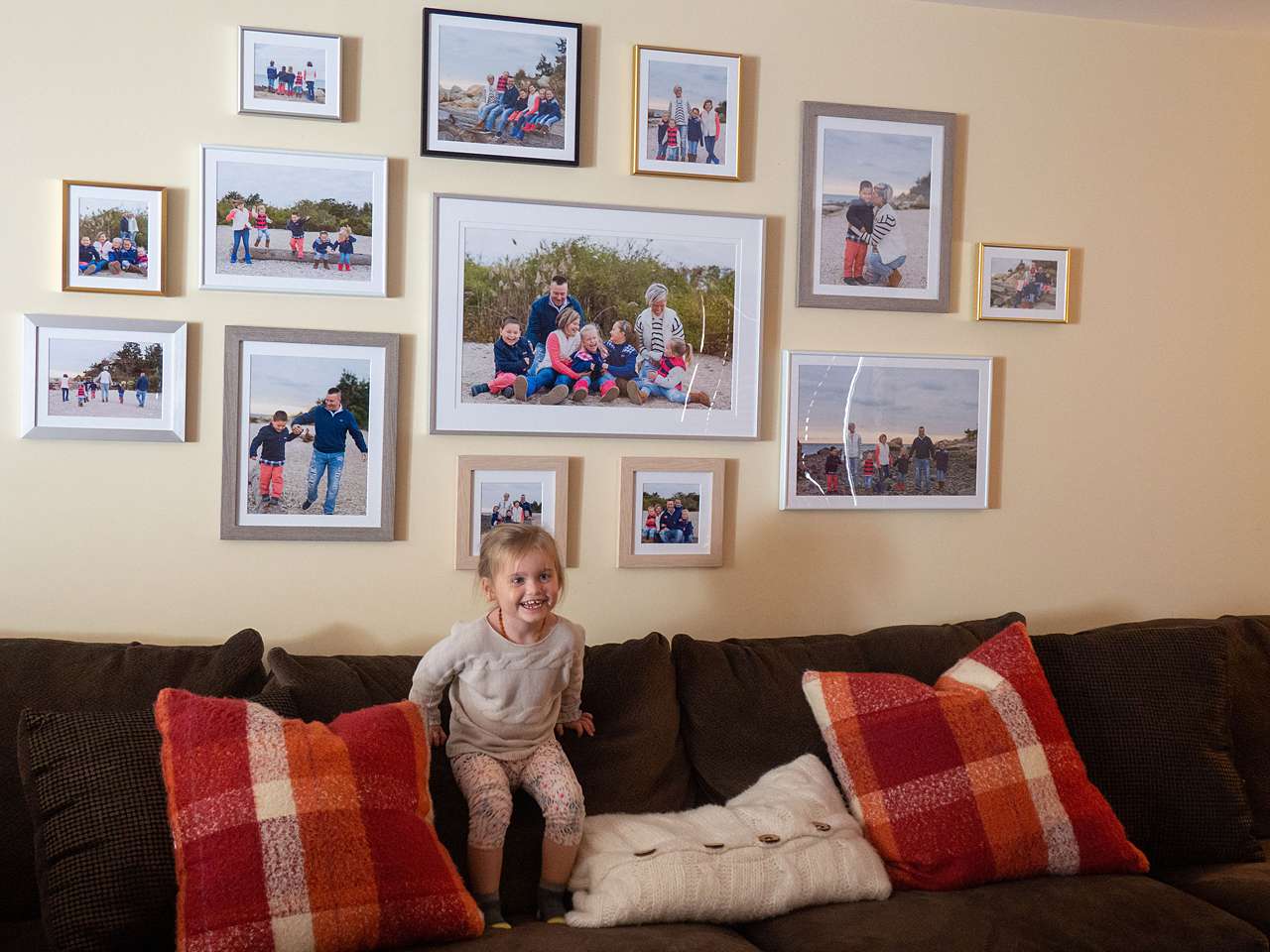 Large wall space is the perfect place for a large piece of art. But sometimes it's just not enough. If you have a large frame that looks dwarfed by the wall around it, try using smaller pieces around it —a frame of frames, you might say. For example, a large framed photograph of your entire family makes a great centerpiece for smaller, individual photos surrounding it.
For more tips, check out our post on How to Create a Wall Collage.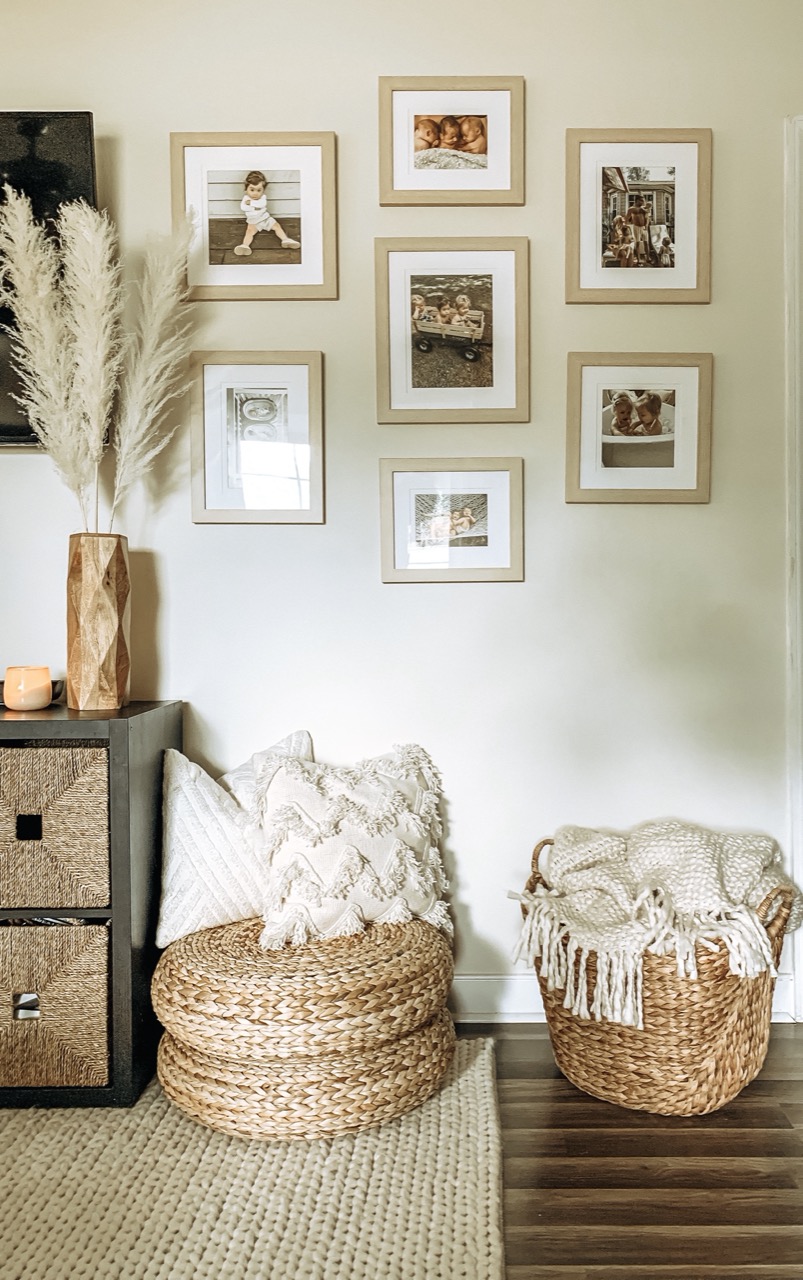 Add Some Extra Decorations To It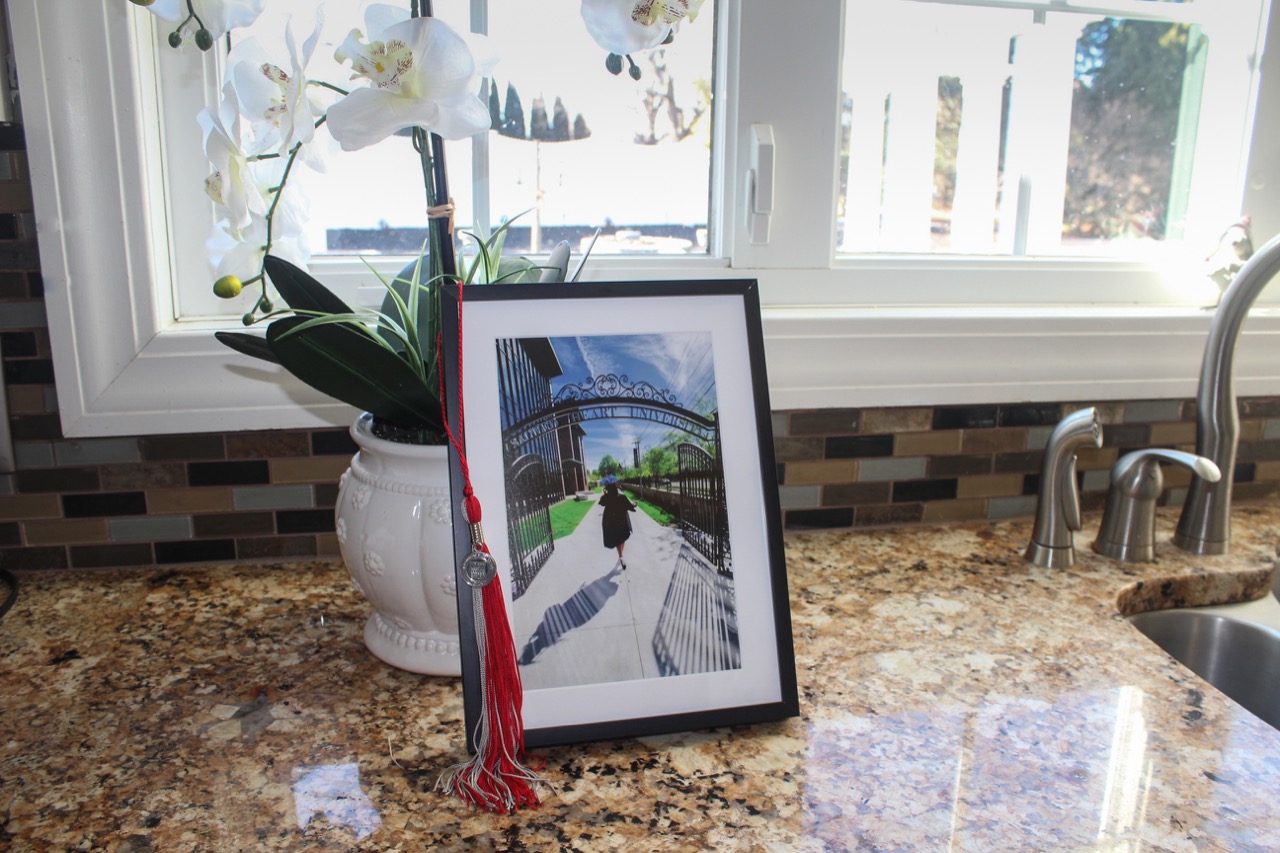 As we always say, a picture is worth a thousand words, and a framed picture not only adds to its appeal, it tells your story: what means most to you, what makes you happy, what comforts you. Your personal story may center around family, inspirational quotes, or places around the world that are meaningful to you!
Think of augmenting some of your stories. It doesn't really require that much decorating, but it adds to the overall narrative. If you're a recent grad, hang your cap tassel over one corner. Drape the beads from your trip to New Orleans over the picture of you and your friends at Mardi Gras. You get the picture.
How Will You Get Your Frame Noticed?
As we always mention, the best part of custom framing is that it's completely up to you, and all that matters is if you like it. But these are just a few painless ways to help you get your desired look and make your display stand out a bit more.
So if you use any of our suggestions, reach out to us and show us your finished display; we'd love to see it! And if you have an idea that you think should be on this list, let us know what it is! We'd also love to see that.