Vision boards (AKA Dream boards) can play an essential role in achieving your life goals. Whether it's for a career path, family lifestyle, or personal growth – these vision board ideas help you set intentions and inspire you to go after them! We are big fans of vision boards, so we pulled together some helpful tips for you to get started on yours!
Plenty of research indicates that imagining your goals can help you achieve them. Setting intentions and manifesting is all about visualizing. What better way to visualize your goals than making an entire vision board and framing it in your house?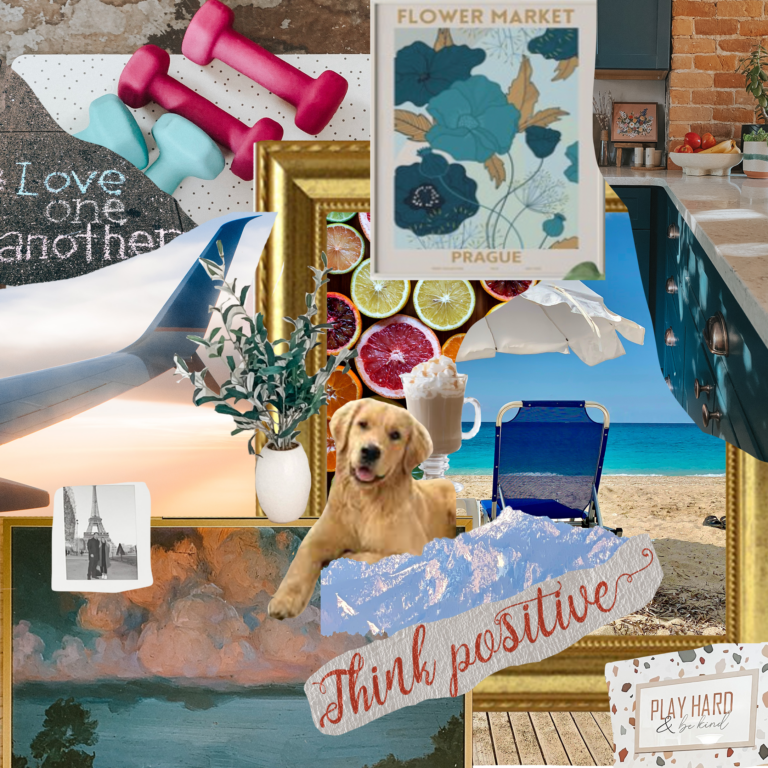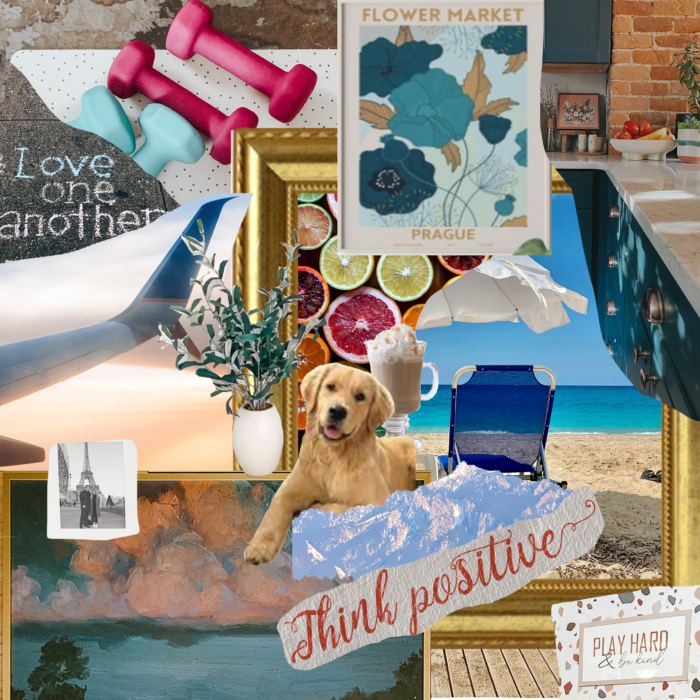 Some simple steps to get started on your vision board:
Identify your main goals

Search through magazines or online sites

Cut out more than you need

Make a collage

Frame and hang in a visible place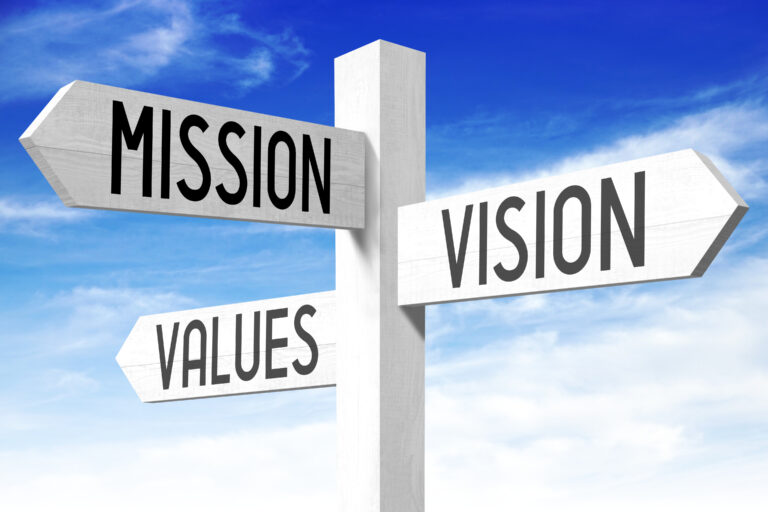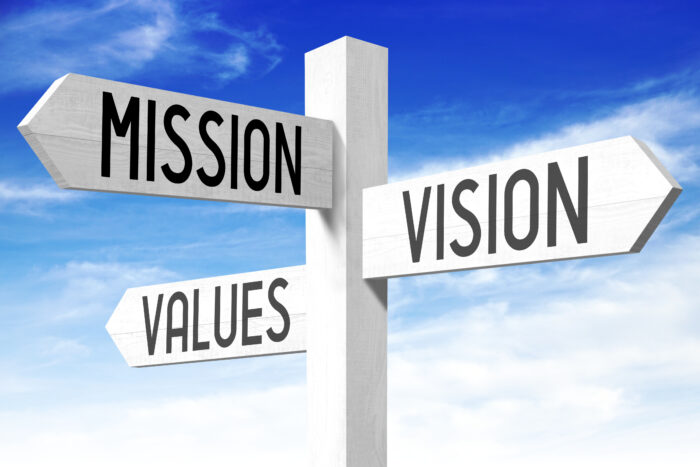 Define Your Vision Board Goals
The most crucial step in creating a vision board is including clearly defined goals and dreams. If you are not sure where to start, you can try to journal about yourself, your career, your family, and anything else that comes to mind.
From there, you can figure out the most significant aspects you want to focus on and create goals that aim to better those areas. Start to pull out those words that stand out to you and create a separate list of these visions.
Think about the areas of your life you may want to change. Do you want to prioritize your family time and aim to have dinner together three times a week? Do you want to focus on your career aspirations and maybe open up a side gig?
These ideas for an ideal life can be as broad or as specific as you would like them to be. Goal setting is key, vision boards work by using the Law of Attraction.
From there, it is best to highlight three that mean the most to you. These are going to be the focus of your vision board – and your vision board ideas don't have to relate to each other! And remember, your vision boards, are meant to change! You can update these as often as you want to. Vision boards are a combination of images and words, so let your imagination run wild!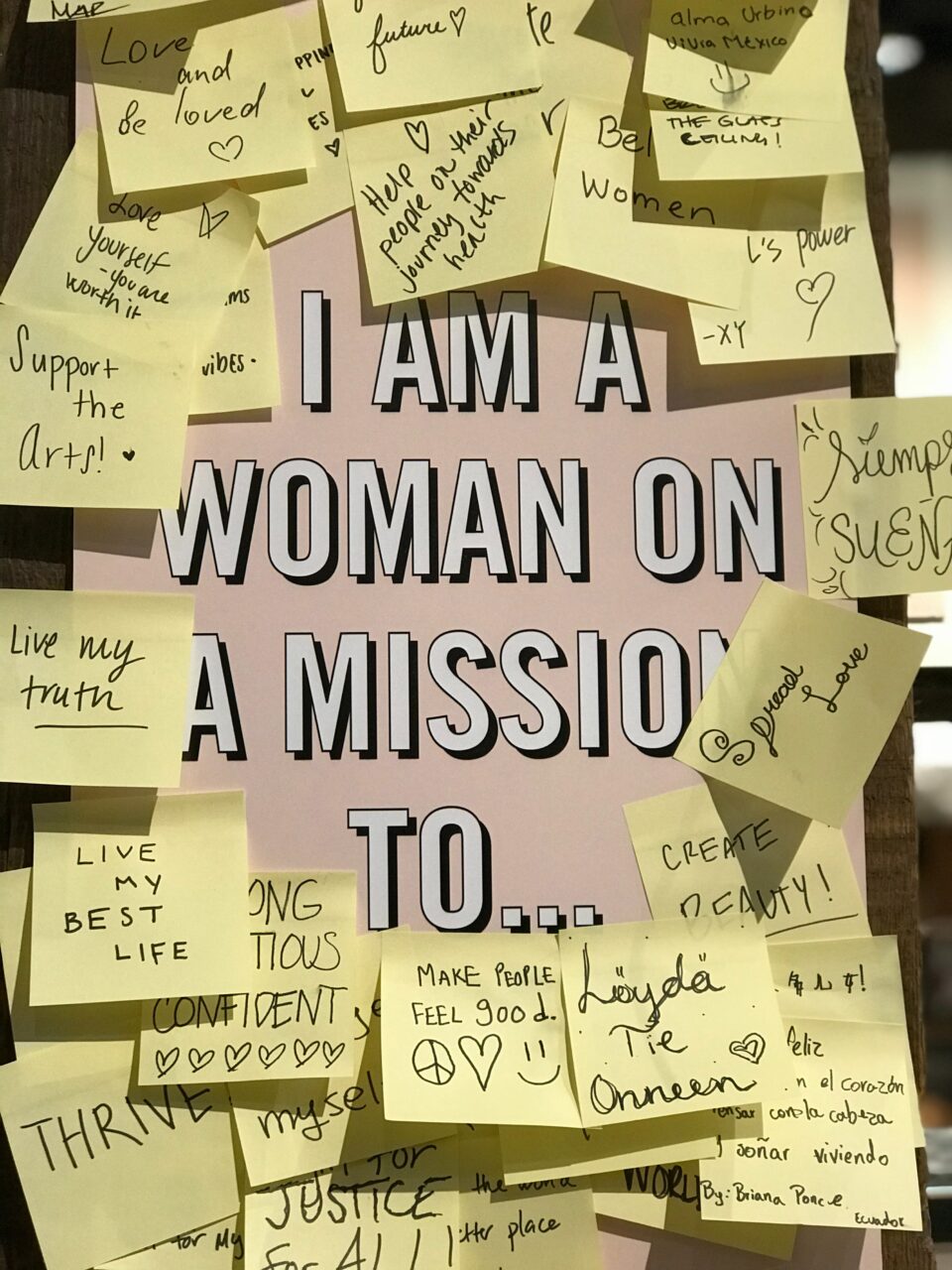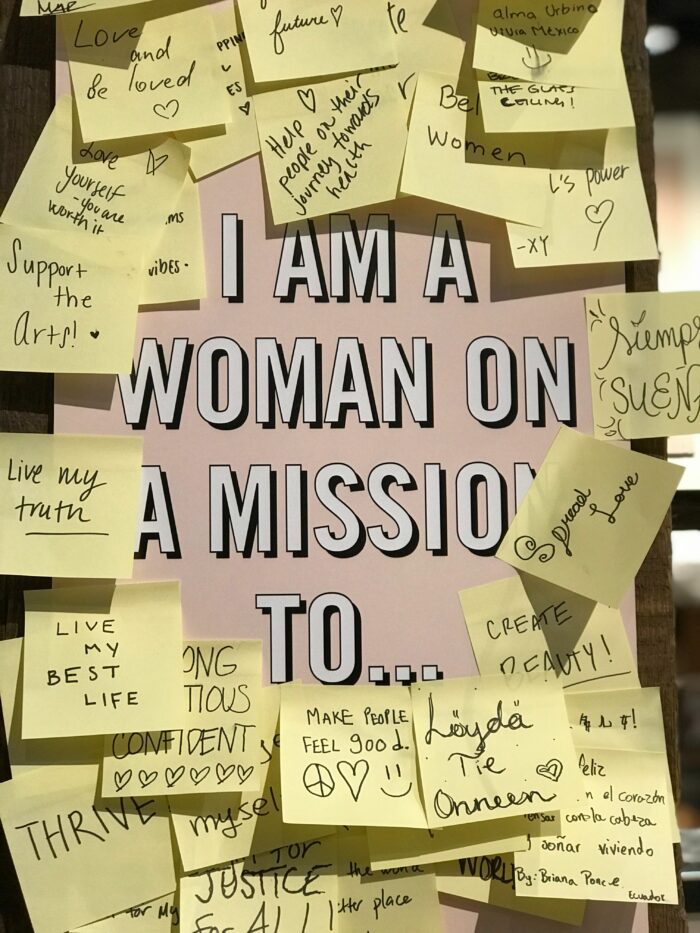 Gather Your Supplies
A vision board can be a physical thing or something online. If you are making a physical vision board, here are some supplies you will need:
Poster board (any size you would like)

Magazines or printed internet photos

Glue

Scissors

Cork Board (optional for pinning your visions!)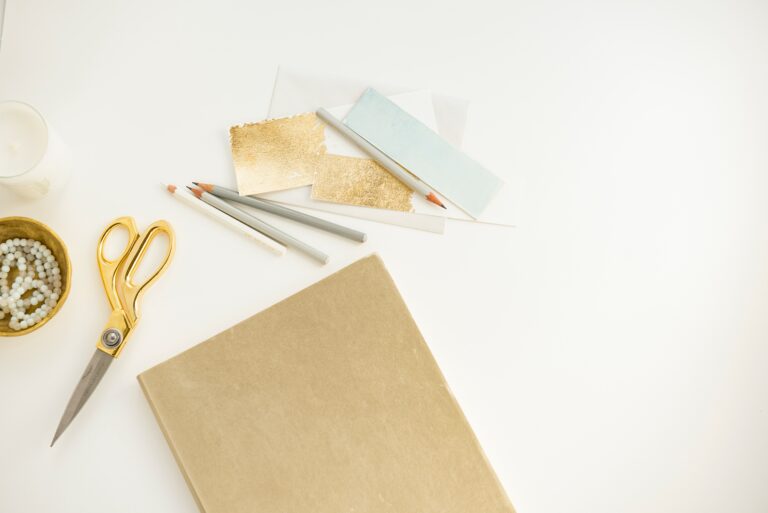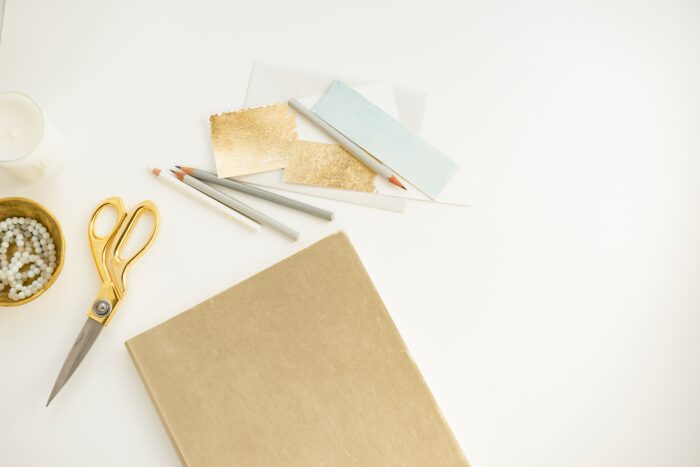 Time To Get Creative With Your Vision Board Ideas
After you have clearly defined a few goals for yourself and gathered the needed supplies, it is time to get to work and start searching through old magazines or free online photo and art platforms. Search for photos that clearly match or complement your defined goals. Then, it is important to look through the words, headlines, and quotes that relate to your visions as well.
You'll want to cut out as must as possible and even have extras. That way, if a photo doesn't fit right, or if there is some open space not filled, you'll have extra pieces to layer with.
Making a collage of images is simple. You can trim the backgrounds of your photos, leave them whole, or do some of each. From there, you start to layer your images and text to fit them on top of each other. Start laying down pieces and things will begin to flow together.
There are plenty of online platforms to make digital collages on. If you are creating one online on photoshop, you can use the layer mask tool to eliminate backgrounds and overlap photos. When you like the way your digital vision board looks, you can start to glue it in place! Remember, there are no fundamental rules with vision boards. Just lots of layering and get creative!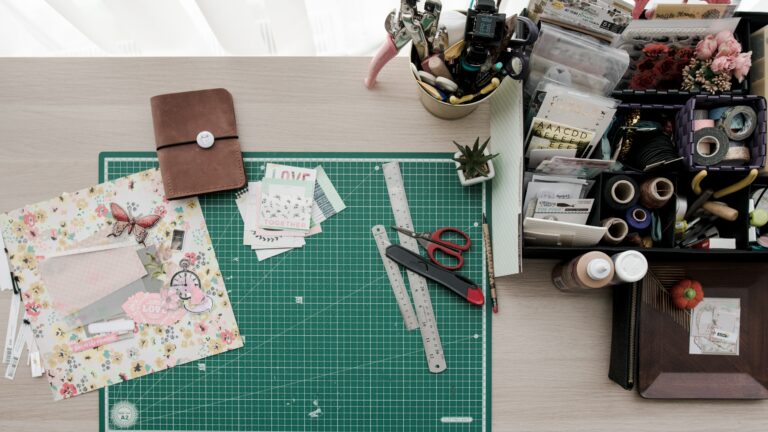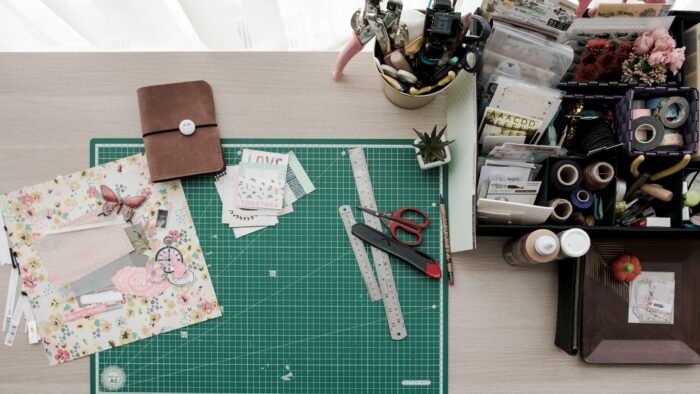 Visualize With a Vision Board Picture Frame
This is one of the most essential steps for a successful vision board. You MUST place it somewhere that you will see it every day. If you make your vision board and never look back at it, you are not manifesting your visions. It helps to make your vision board even more legit by framing it and hanging it on your wall!
Some frames to pair with your vision boards: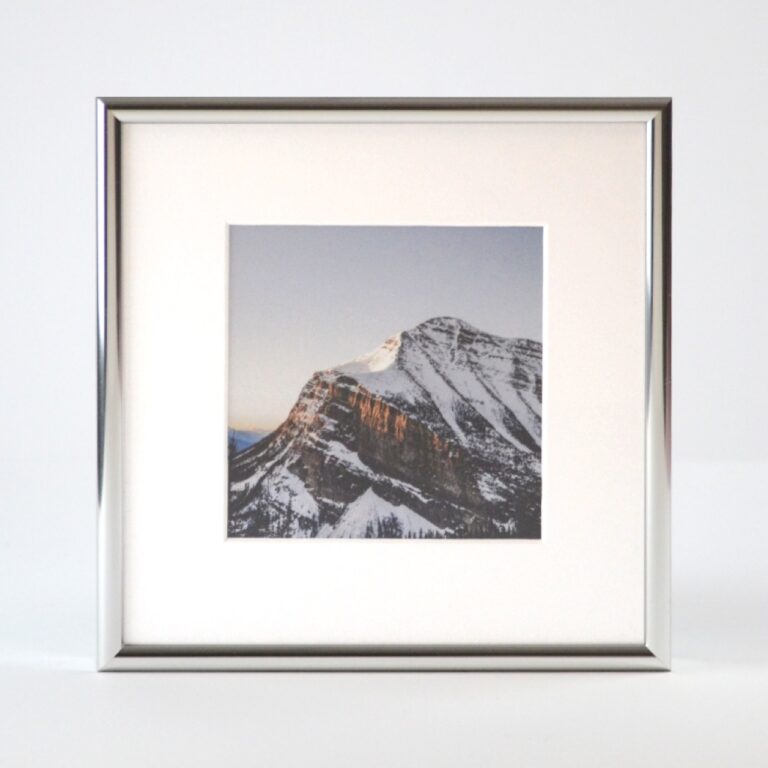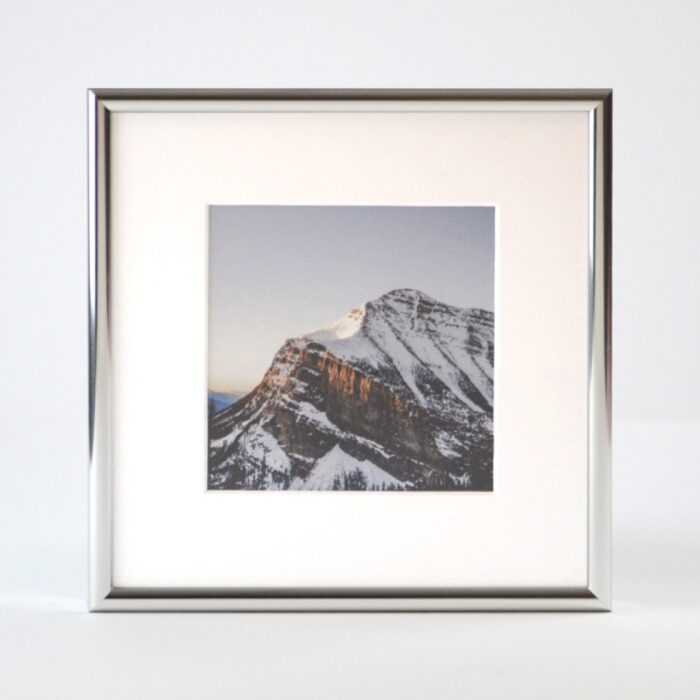 Watch & Learn!
More of a visual learner? Check out the videos above or on our Youtube for more crafting tips and tricks! These tutorials will show you have to make a digital vision board and an old fashioned cut and paste design!
Finishing Touches
You can add some finishing touches with markers, glitter, or extra stickers. Your vision board encapsulates your OWN dreams, aspirations, and intentions, so you can make it exactly how you want to. Set your goals, get crafty, more is better, layer up, stick it together, and frame it!
A visual representation of how to achieve your goals is an uplifting presence that can help remind you on difficult days of what you're working for! Bring clarity to your life and consider crafting one today.
Be sure to check out our social media to get inspiration for your home decor goals!
This post first appeared as Dreamy Vision Board Ideas: 4 Steps to Creating & Framing Your Intentions! on Frame It Easy - Learning Center for Custom Picture Framing.