The holidays are a special time: Snow gently falling outside, wood crackling in the fireplace, and endless joyful festivities. However, It can also be incredibly stressful with never-ending gift lists, parties to prepare for, and people to reach out to. We want to take the stress out of the holidays, so we've made it easier than ever to find the perfect gift for everyone on your list with our ultimate holiday gift guide!
Keep reading to explore unique gift ideas for your family, friends, employees, and clients!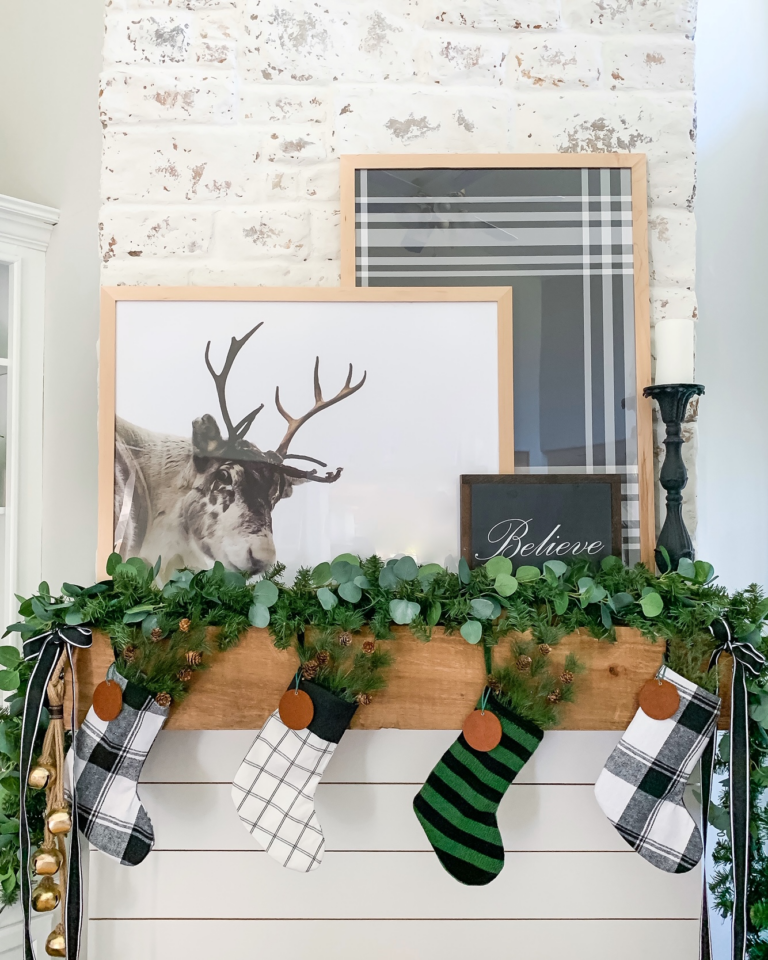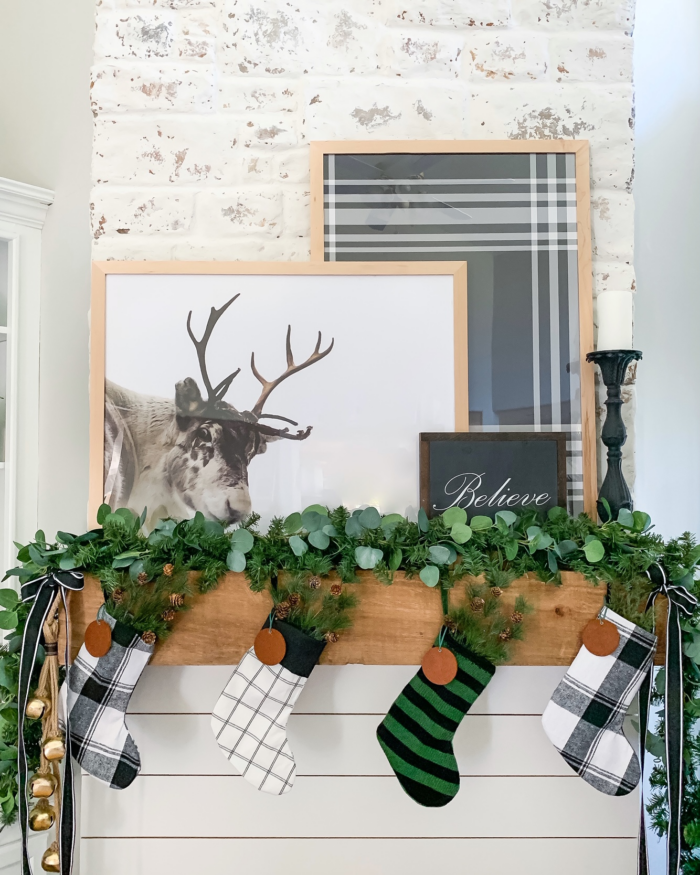 ---
The 2022 Ultimate Holiday Gift Guide: For Friends & Family
The time of gathering with family and friends is near and you know what that means – it's time to start thinking about gifts! It's never too early to start, considering all the hustle and bustle that this time of year usually brings to all of our schedules. We've got your back when it comes to some of the most adored personalized gifts you could possibly give!
Favorite Moments & Memories
The first visit with Santa, a long-awaited graduation, or a hilariously bad haircut (it's in the past, right?) are a few favorite moment ideas for gifting to family and friends. weather you want to pull at some heartstrings or make them burst out laughing, a favorite memory is sure to bring smiles and spark up "the good ole days" talks!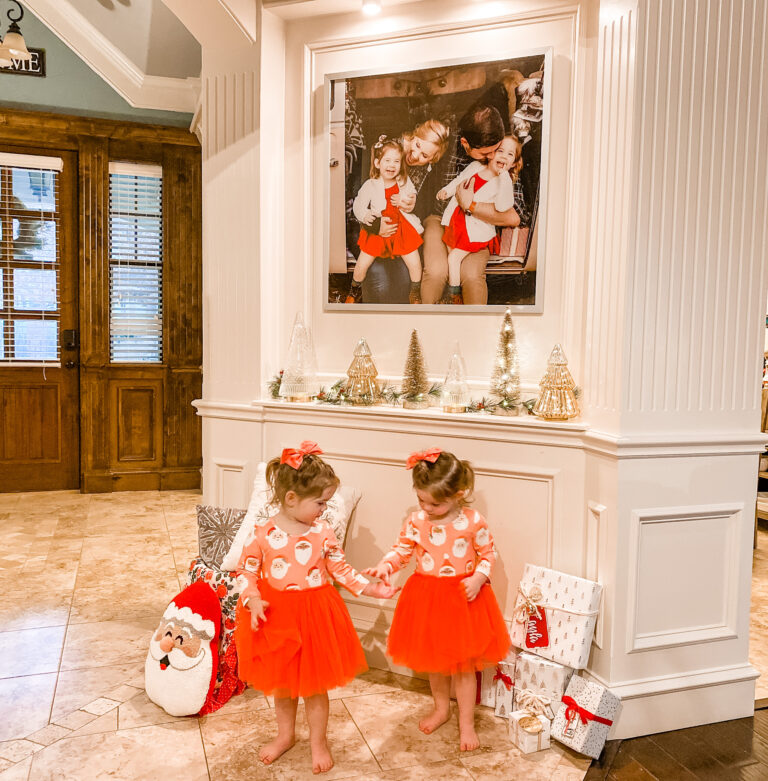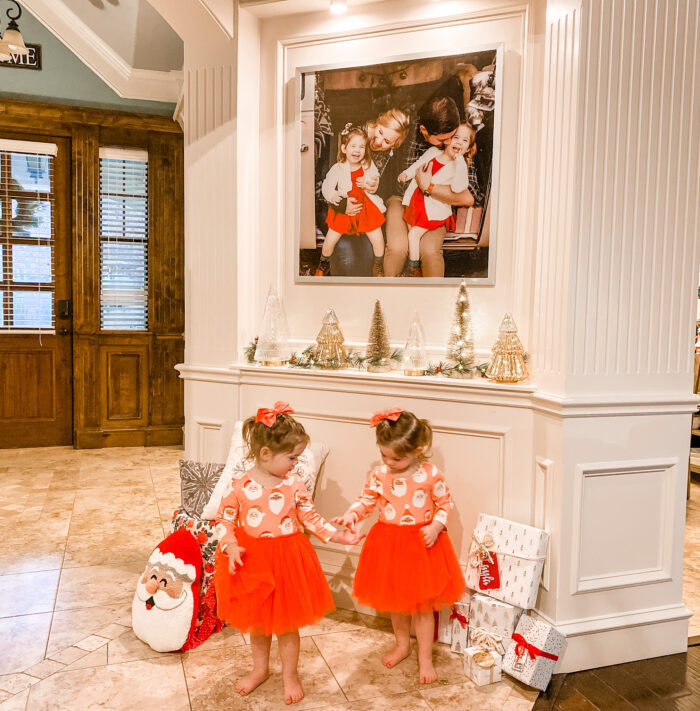 ---
Holiday Themed Artwork
Got an art lover in the family? Or maybe you're an artist yourself! Now's the perfect time to design your own print or find a print by an artist your giftee loves. Make gifting even easier by having your artwork printed and mounted in the frame of your choice all in one easy step! Just upload your digital artwork to our frame designer and we'll do the measurements for you!
Need some more print inspo? Check out some of our articles on where to find awesome art:
---
Childhood Photos
We all have a photo or two of some silly or heartfelt childhood memories, and these make great gifts for parents or grandparents! Remind them of how much you've grown and how they've helped you along the way with a little reminder of the past. Surprise a significant other with your child's framed baby photo or fur-baby photo! (Hey, we didn't say they had to be human! 😸)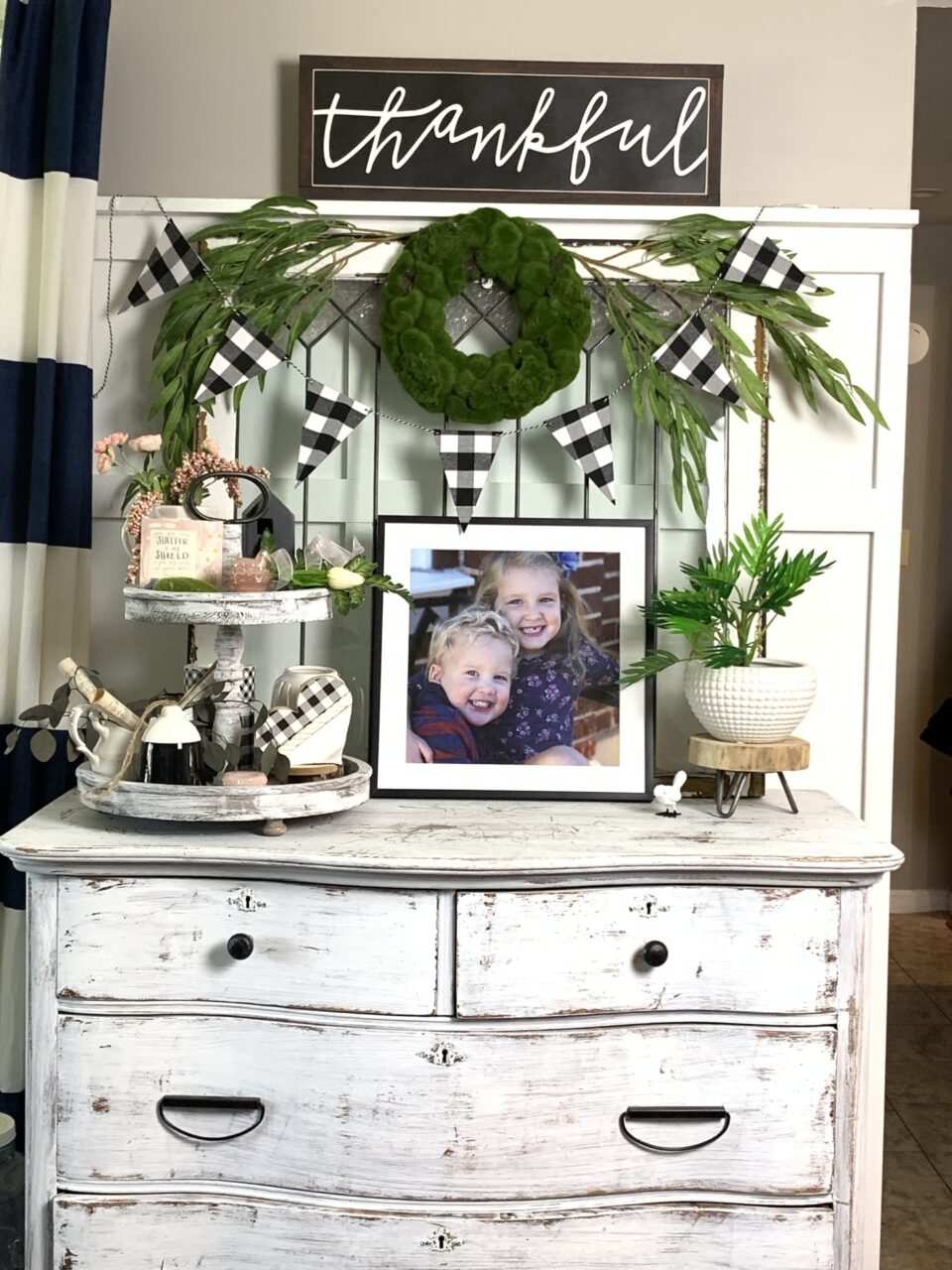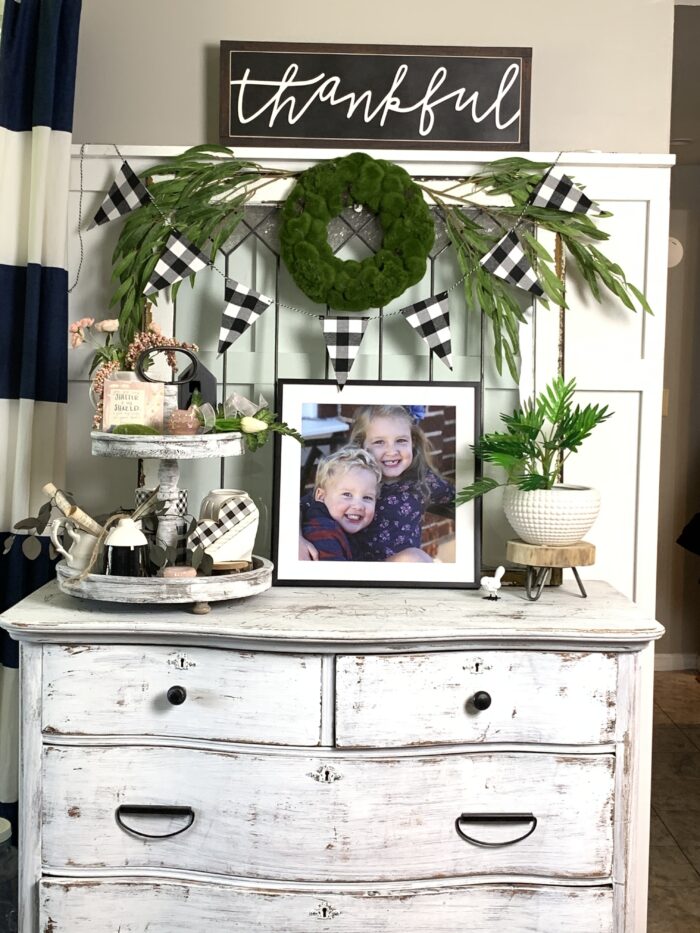 ---
Group & Pet Portraits
With the whole family and friend group around for the holiday season, what better time than now to snag a group photo? Family, friends, and pet group portraits make great gifts and can be cherished for years to come. Grab a festive phone pic and have it printed and framed before the big day comes around! Need some help with professional-style headshots or group portraits? We got you covered!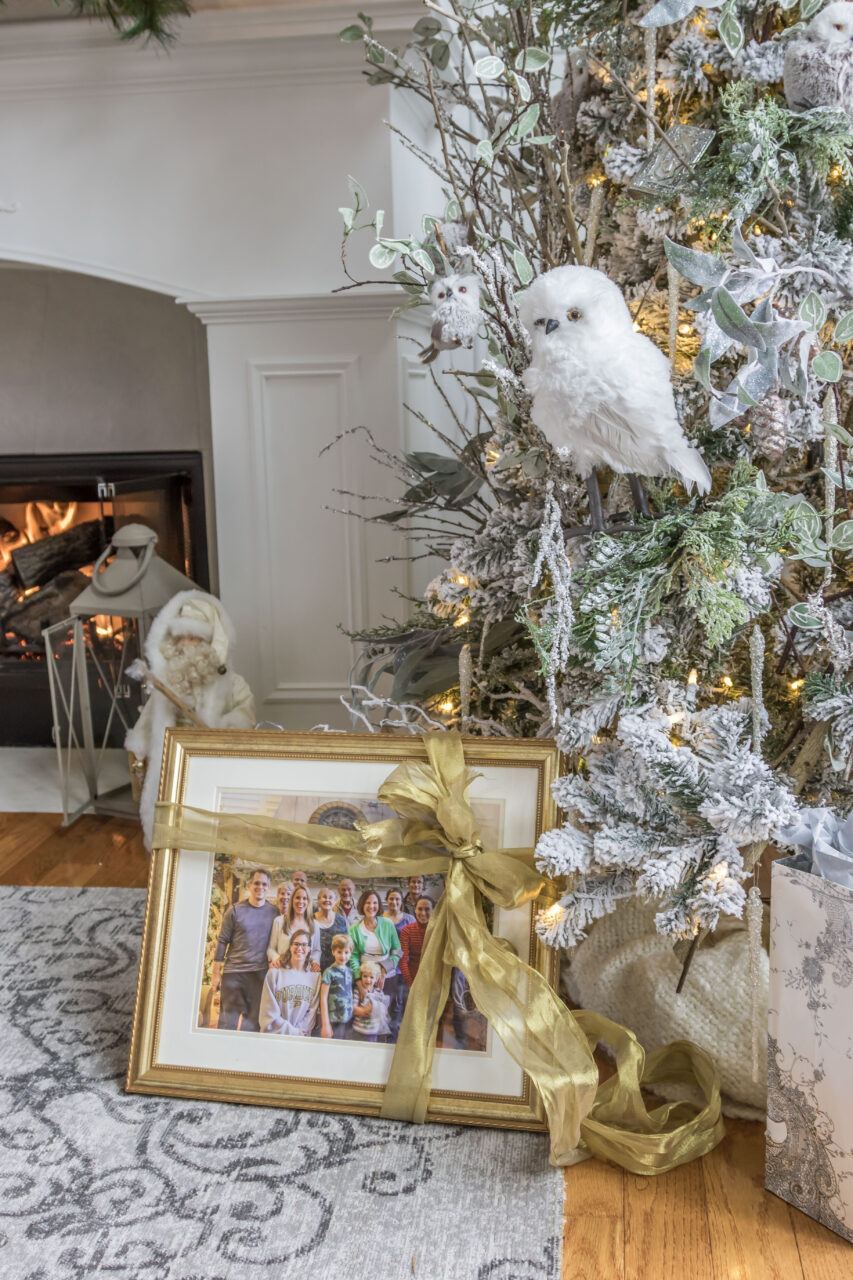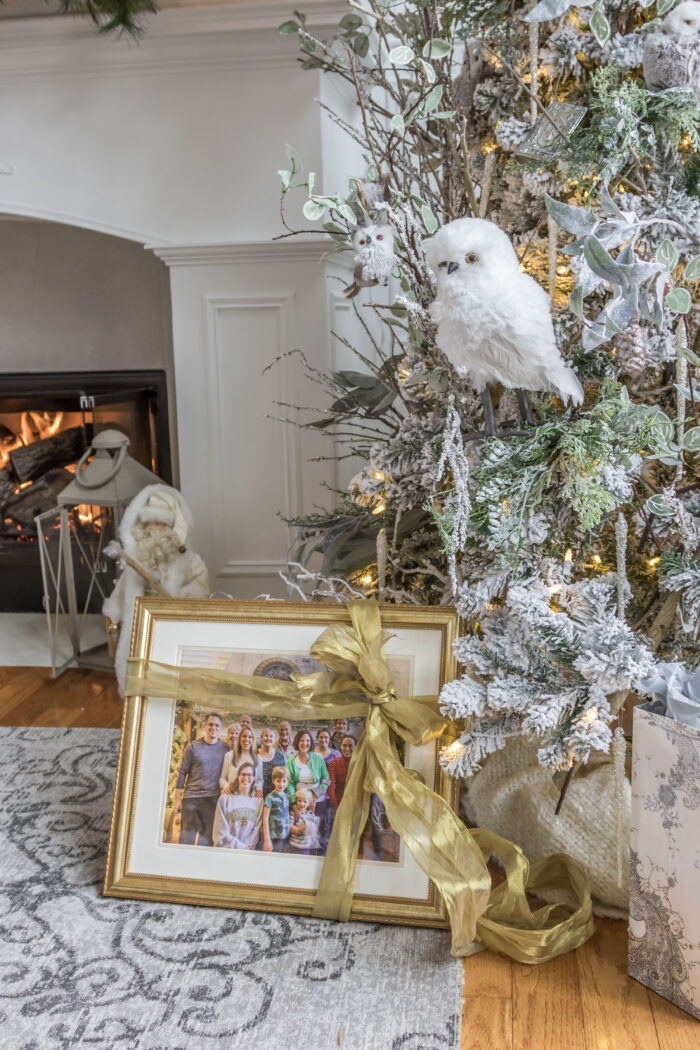 ---
🎄 Free Holiday Prints! ⛄️
Download Free Art Prints for your next holiday gathering!
Subscribe to our mailing list and get free art prints! – as well as exclusive goodies, fun quizzes, contests, tips and tricks, and much more!
---
The 2022 Ultimate Holiday Gift Guide: For Employees & Clients
While many of us are busy with family and friends during the holidays, it's important to not overlook your professional network when it comes to holiday gift-giving. We have you covered with some of our favorite distinctive and meaningful gift ideas to show you're thinking about your employees and clients this holiday season!
---
Employee Art
Show off your company's creativity by asking a budding artist on your team for original art or photography (you could always offer a gift card to sweeten the deal)! After you make copies of the art, be sure to add a frame and matboard for the perfect holiday present. Not only is this unique, but it's a cost-effective gift solution that clients and employees will love!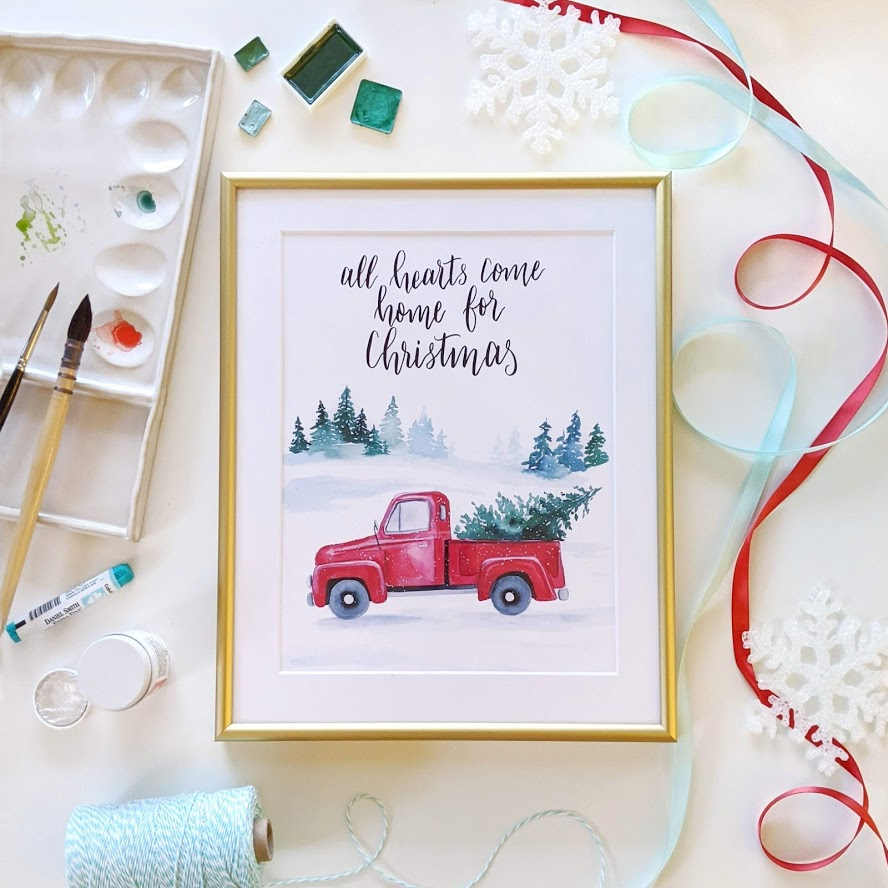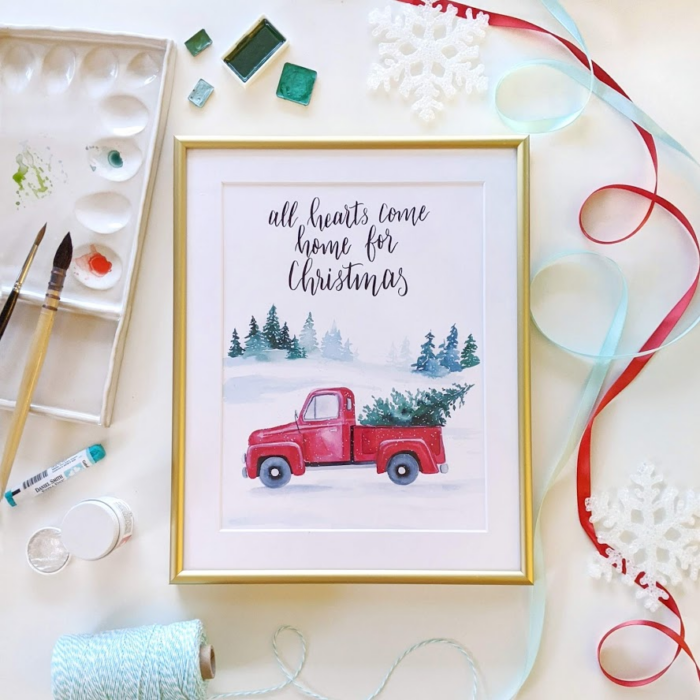 ---
Group Photo
A framed group photo of the team is a really meaningful way to show holiday cheer, and your employees and clients will appreciate the sincere thought behind the gift! If you don't have a current team photo, it's never too late to get one. Even better, have everyone dress up for the photo – ugly Christmas sweaters are especially popular right now for really memorable pictures!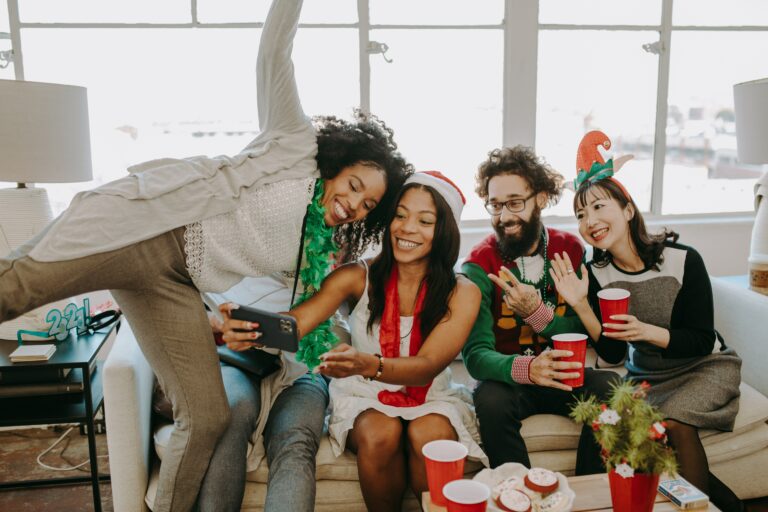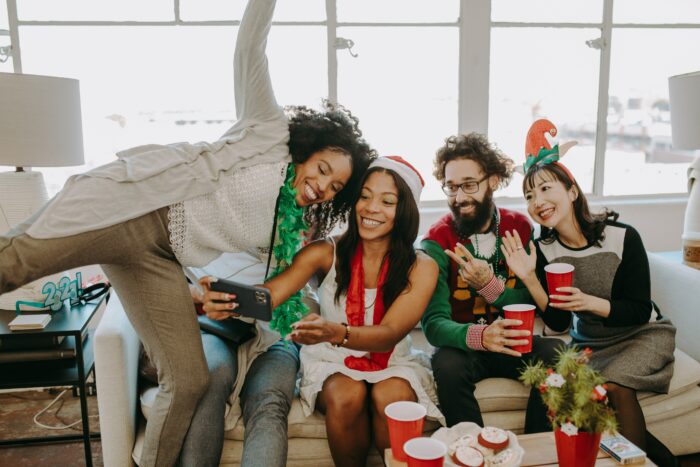 ---
Holiday Quote & Poems
Framed inspirational poems and quotes with a joyful seasonal message are the perfect way to spread holiday cheer to employees and clients! Try creating a custom holiday quote or poem using a design site like Canva. It's a relatively easy way to personalize your messaging and make it that much more meaningful for your recipients.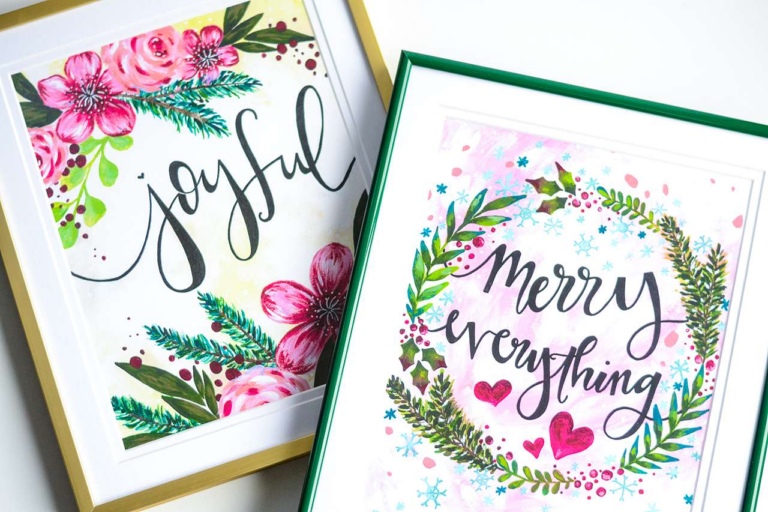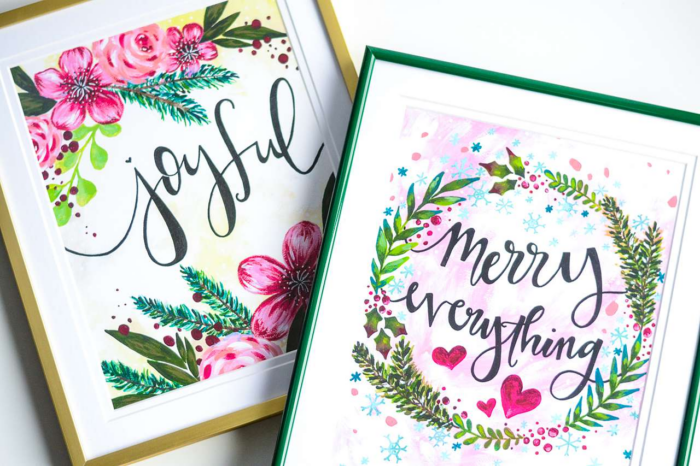 ---
Holiday Card
You can find holiday cards pretty much anywhere, but did you know they look great framed? Find a card or series of cards you like and frame them up for an easy and budget-friendly holiday gift. For a custom designer look, we recommend a matboard in a complementary color. Clients and employees will love the seasonal decor to dress up their offices or homes!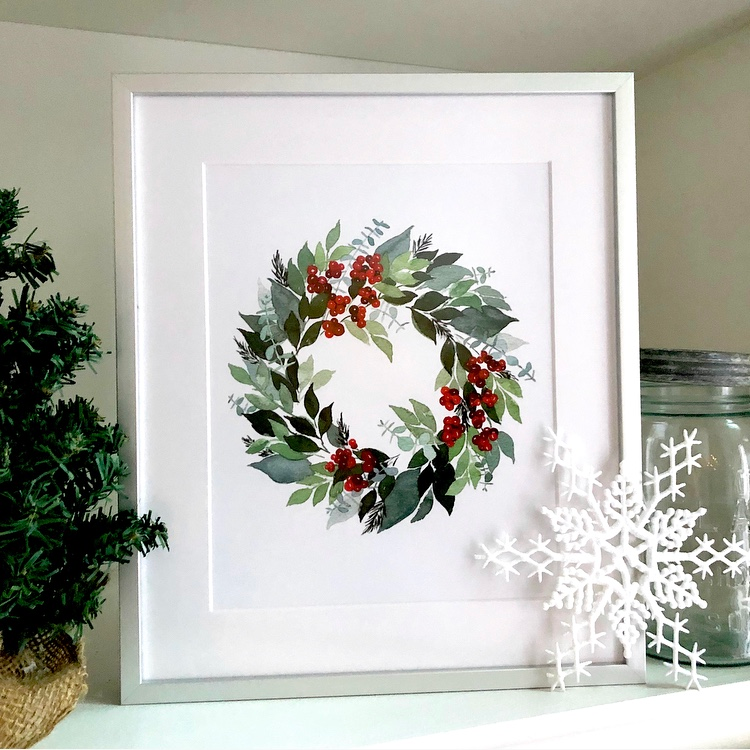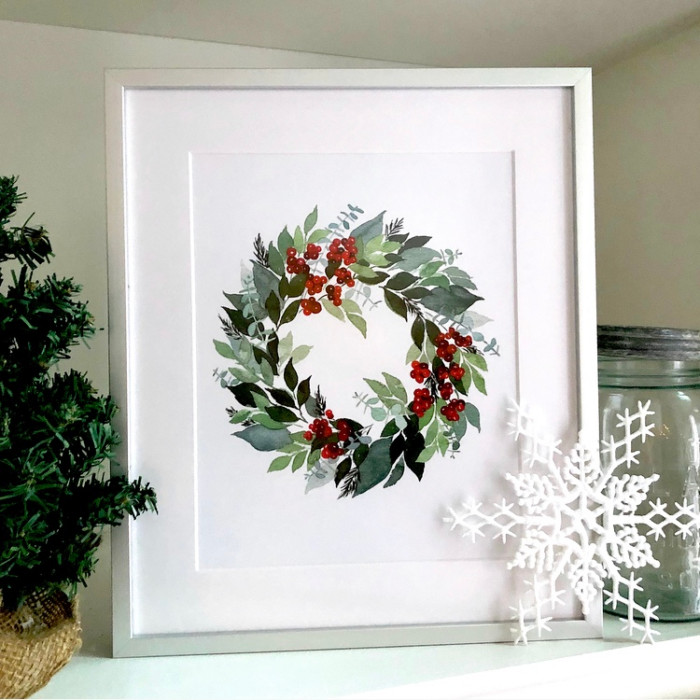 ---
Selecting & Ordering Frames
We have a couple of spectacular frames that capture the spirit of the season: We recommend our Hanover frame in a holiday-themed color like red or green, or our Ashford frame in Satin or Rose Gold. Once you're ready to order, upload your digital image to our picture frame designer, choose your mat and frame options, and we'll print, frame, and ship you ready-to-hang pictures! If you don't need us to print your image, simply add your artwork dimensions to our frame designer, select your options, and we'll ship your frame to your doorstep.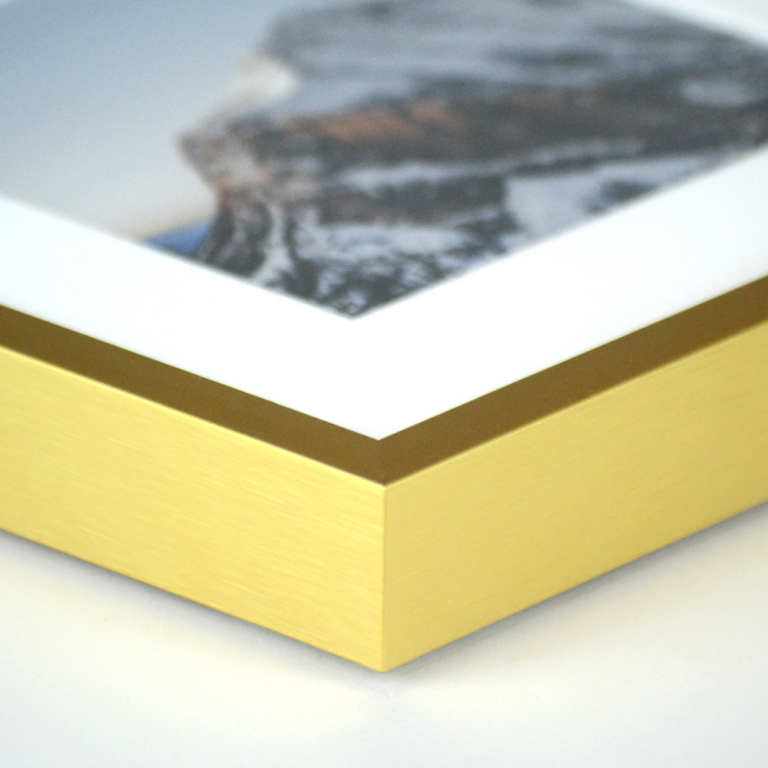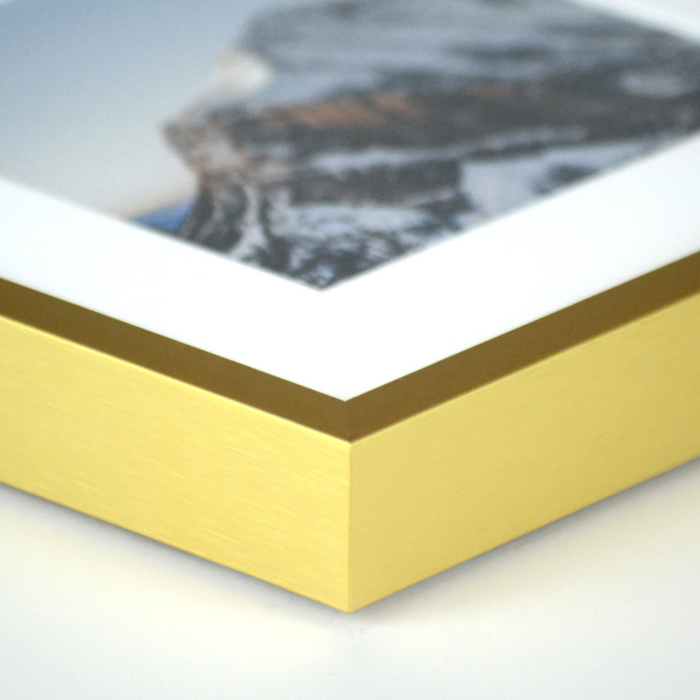 ---
The 2022 Ultimate Holiday Gift Guide: Final Thoughts
Don't let this year's gift-giving season stress you out! We hope we can ease the anxiety with our holiday gift guide. If you still haven't found the perfect present, check out our other gift guide – perfect for any season! So get your wrapping paper ready, stay calm, and remember the reason for the season: to spend time with the ones you cherish and love!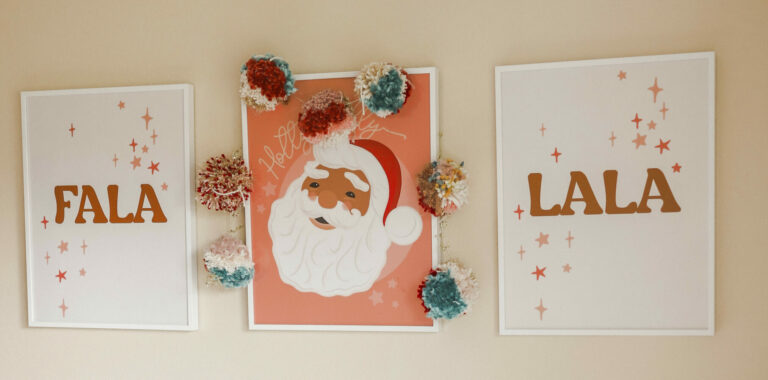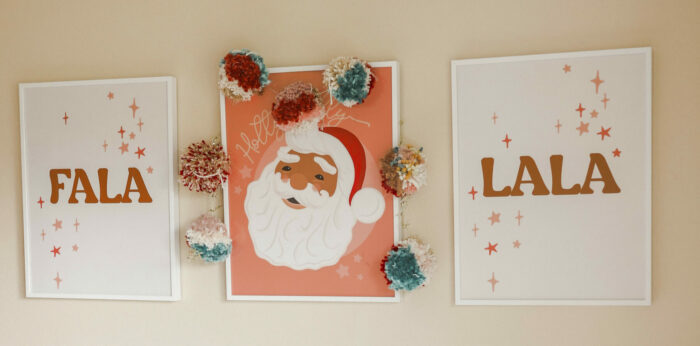 Have an awesome holiday gift idea you'd like to showcase? Inspire others by sending your photos to creative@frameiteasy.com with the subject line "Featured Friends" for a chance to be featured on our email and socials!
Tag us at @frameiteasy or use the hashtag #frameiteasy for more chances to get noticed!
🎄 Free Holiday Prints! ⛄️
Download Free Art Prints for your next holiday gathering!
Subscribe to our mailing list and get free art prints! – as well as exclusive goodies, fun quizzes, contests, tips and tricks, and much more!
This post first appeared as The 2022 Ultimate Holiday Gift Guide on Frame It Easy - Learning Center for Custom Picture Framing.