There's something magical about sunsets, so it makes a lot of sense that you'd want to capture that moment and enjoy it for years to come! But photography, especially when outdoors, can be tricky. There's a lot to take into account, from lighting to photo editing and everything in between, capturing an awesome sunset picture can be challenging! Plus, what do you do once you have the perfect shot?
Join us as we explore proven strategies to snap the ultimate sunset pictures, and learn how to elevate your photos and transform them into fabulous framed prints everyone will be impressed with!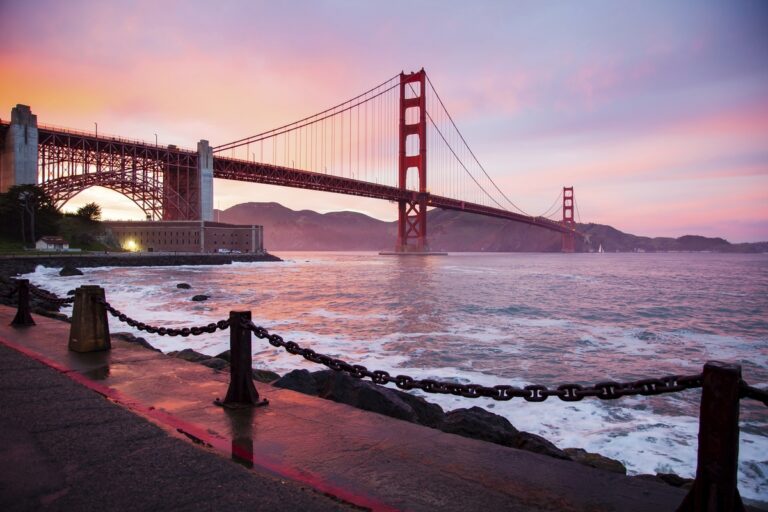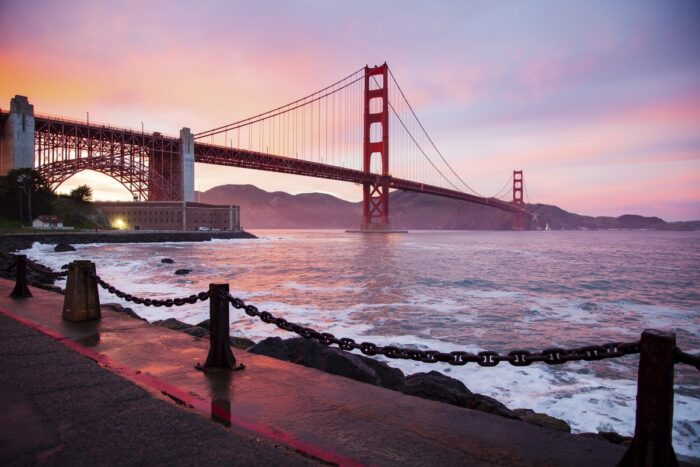 ---
📸Photography Tips For Sunset Pictures
Now that you've decided to snap a few snazzy sunset pictures, you'll want to refine your technique to ensure your pictures are top-notch. While nothing can replace hard-earned experience in the field, we've rounded up our favorite beginner techniques you can start using today to improve your photos! Keep in mind, the more you practice and experiment with photography, the better you'll get.
Find The Perfect Location: Look for scenic spots with unobstructed views of the horizon. Research popular sunset spots in your area or ask local residents for recommendations. Be prepared to move around your location to find the ideal background and foreground for your shot.
Time It Right: Plan to arrive at least 30 minutes before sunset to capture the changing colors and the golden hour. Use apps or websites to determine the exact time of sunset in your location. Give yourself enough time to set up beforehand – you don't want to miss the perfect shot because you're still setting up equipment.
Use The Right Equipment: Invest in a good quality camera or use your smartphone's advanced camera settings. Consider using a tripod to keep your camera steady and capture sharp images. Remember to clean off your lenses; even cellphone camera lenses can get smudged or dusty with a lot of use.
Experiment With Composition: Play with different angles, foreground elements, and framing techniques to add interest to your sunset photos. Use the rule of thirds or leading lines to create a visually pleasing composition.
Edit And Enhance: Use photo editing software or apps to enhance the colors, contrast, and overall look of your sunset pictures. Don't overdo it, but subtle adjustments can make a huge difference in how your picture looks. Don't be afraid to ask for advice in selecting the best images after editing, either! Feedback and collaboration can only help you improve!
💡Interested in learning about the best photo editing apps for your sunset picture? Don't miss The 12 Best Photo Editing Apps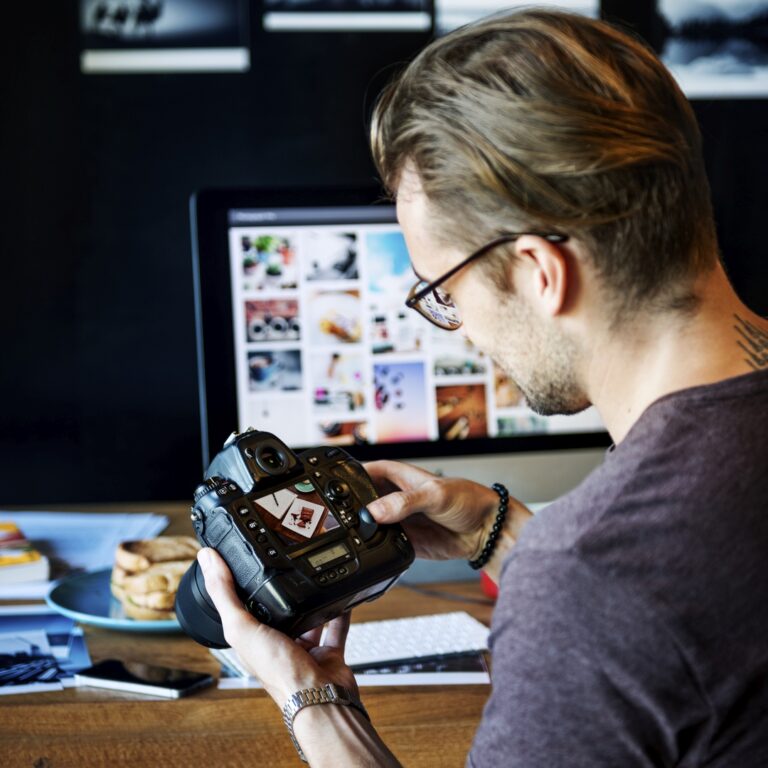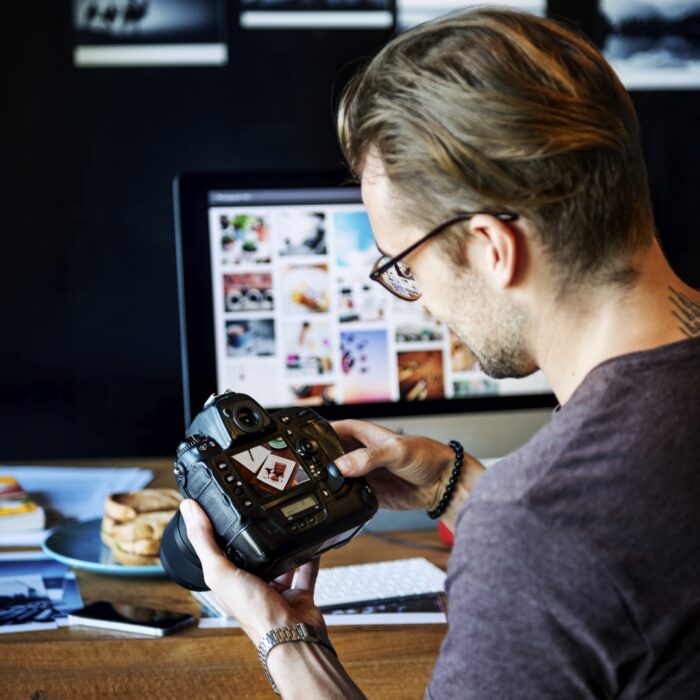 ---
🖼Framing Options For Sunset Photos
Choosing the ideal frame for your sunset photos can be a bit overwhelming with all the options available! Luckily we have a few fabulous options for you to consider to really help your photo stand out. From clean and modern, to intricate and elegant, you'll want to choose a frame style that matches your current room decor in addition to showcasing your sunset picture.
For modern rooms: Clean lines with a straightforward design, you'll want a simple frame with modern finish options. Check out our Ashford frames.
For traditional rooms: Our elegant Granby frame, with fine detailing and metallic finishes, is the perfect option for a traditional space.
For rustic rooms: Look for chunky proportions and natural wood graining. Our Derby frame in Rustic Gray should work well here.
For contemporary rooms: Source a frame with fun finish options and a simple design, like our Hanover frame which comes in Red, Blue, and Green.
🔥 Pro tip: For a designer touch, don't forget to add a matboard! While a white matboard is a classic, don't miss the available sunset-friendly colors like Buttercup, Tangerine, or Terracotta!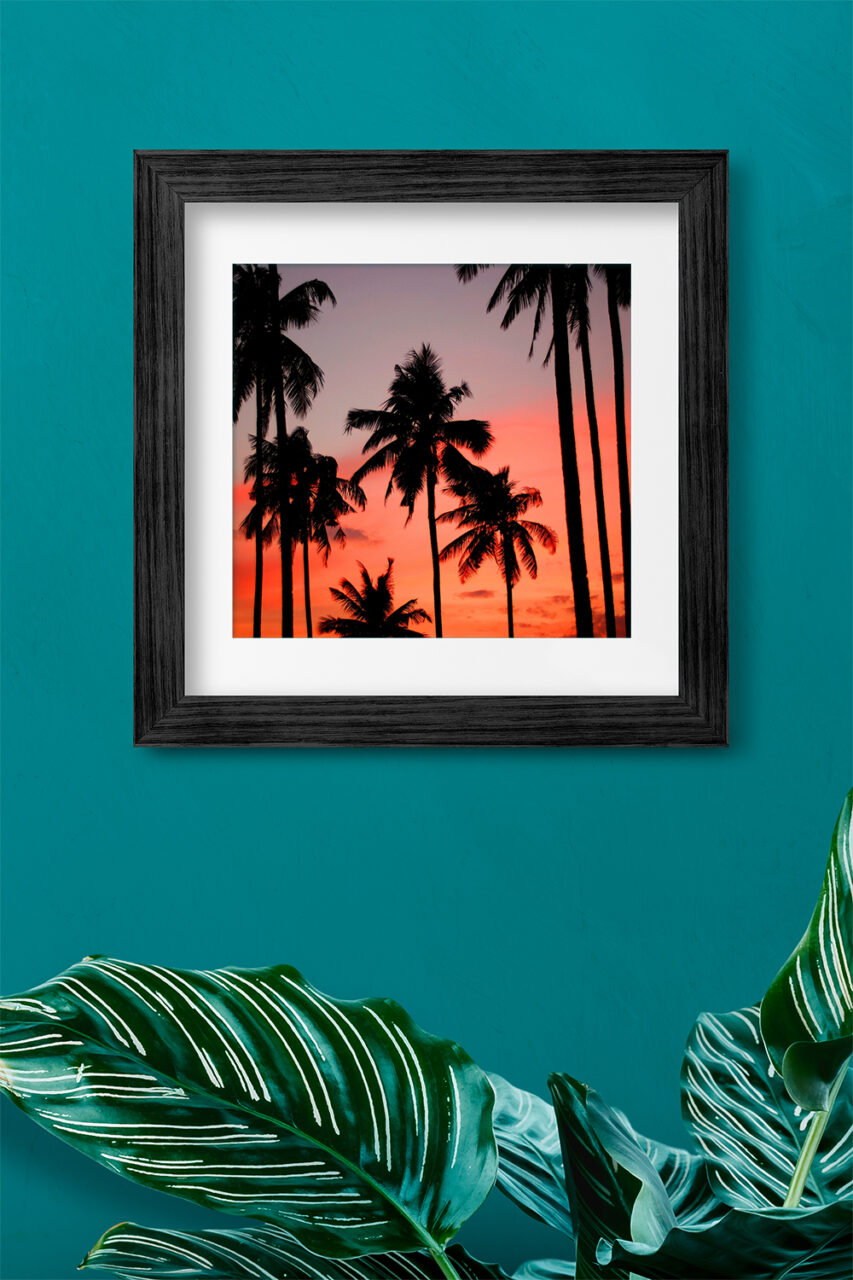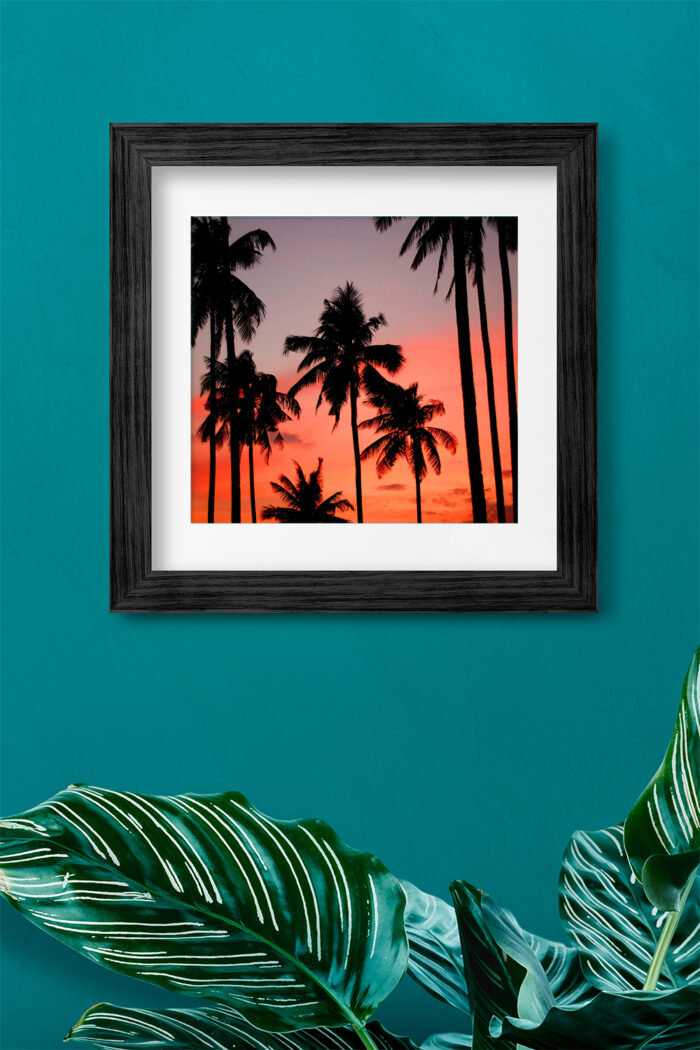 ---
Sign up for our weekly newsletter and receive
tips, inspiration, and discounts on our custom frames!
---
🌅Printing And Framing Your Sunset Picture
Once you've captured and edited a sunset picture you love, you'll need to consider what to do with your photo. Remember, if you don't display your photos, you and your guests won't ever get to enjoy them! So choose a bunch of your absolute favorite sunset memories for a spectacular display in your home or office. If you'd like to print your images yourself, you can totally do that! Just be aware that prints tend to get torn, stained, or damaged by UV light, so if it's a special photo, you definitely want to frame it to preserve and protect it for years to come.
Ready to start the framing fun? Head over to our interactive frame designer to enter your art dimensions and select your design options, your paper options (we offer both photo and art paper), and cover options (select either a standard acrylic cover or a non-glare acrylic cover). We'll send a custom frame directly to your doorstep! Don't want to print your own photos yourself? No problem – we can do it for you! We use large-scale, professional-grade printers with archival-quality ink for stunningly vibrant and crisp images. Simply upload your photo to our frame designer and you're ready to go!
🔥 Pro tip: Want to upload photos for us to print? We accept PNG, JPEG, and GIF file formats to our interactive frame designer!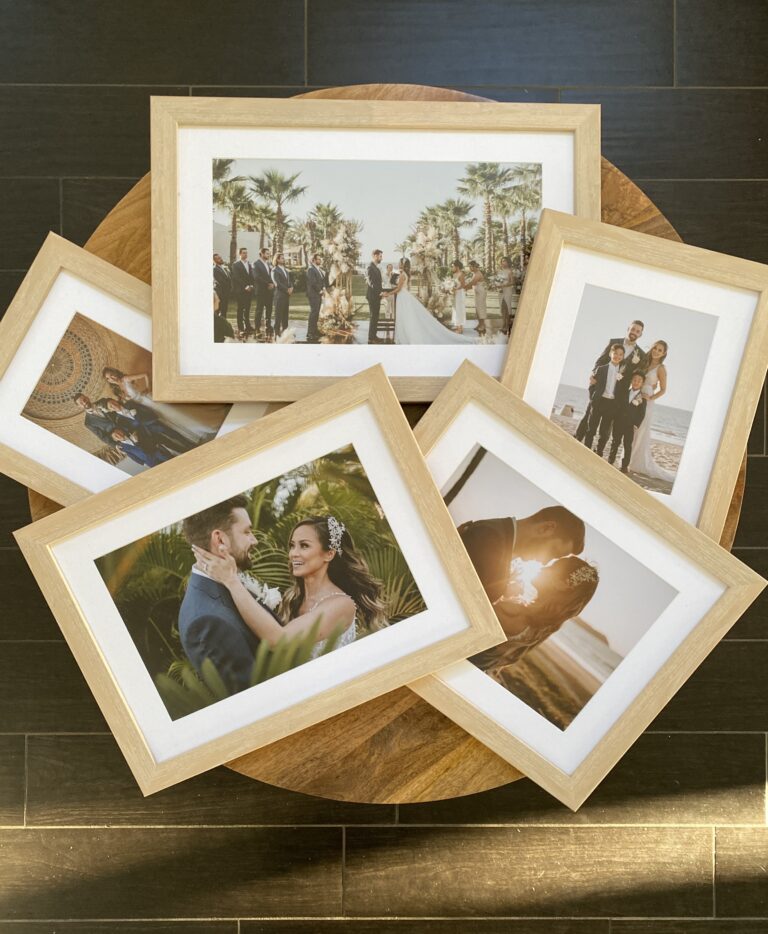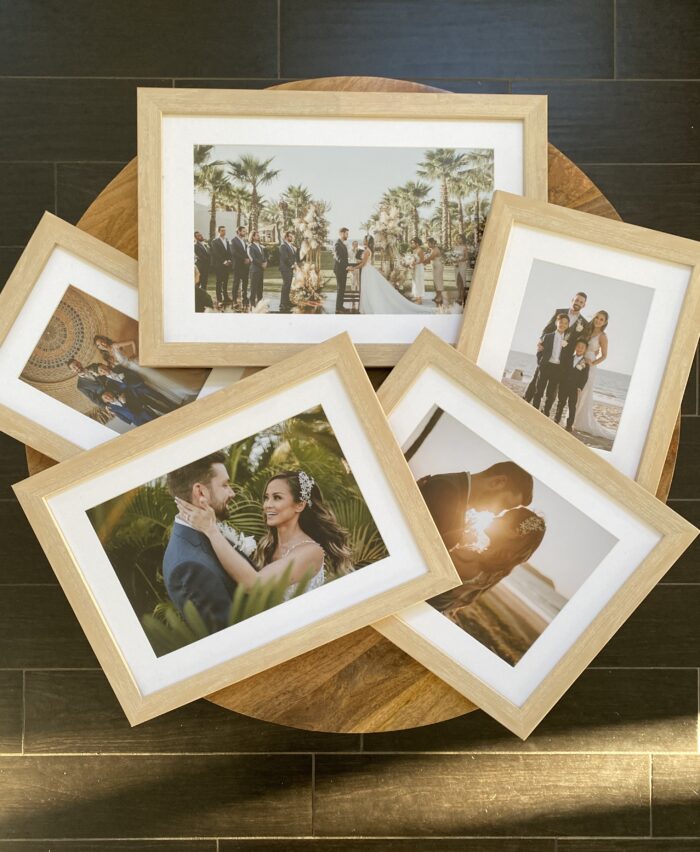 ---
💵Selling Your Sunset Pictures
Are you interested in selling your fantastic sunset pictures? With full printing, framing, and dropshipping support, our Shopify app offers photographers the ability to sell fully framed and ready-to-hang pictures with no upfront inventory costs or minimums! It's designed to save you time so you can focus on what's most important – your photography, while we take care of everything else. Plus, with our responsive customer service team and eco-friendly materials, your customers are guaranteed to be impressed with the quality of our U.S.A.- made frames and the vibrancy and clarity of our printed photos!
Watch the video below to learn how you can sell framed sunset photos and more 👇
---
🎬Capture & Frame A Sunset Picture: Final Thoughts
While snapping a snazzy photo seems easy enough, there's a lot of skill that goes into capturing the perfect sunset picture! And once you've taken and edited the best shot, sourcing the ideal frame can help showcase and preserve your work to enjoy for years to come! We hope this guide has been helpful and given you a few useful pointers to use in your photography – so start snapping those photos and framing your favorite sunset memories!
Sign up for our weekly newsletter and receive
tips, inspiration, and discounts on our custom frames!
This post first appeared as Capture And Frame Stunning Sunset Pictures: 5 Tips From The Pros on Frame It Easy - Learning Center for Custom Picture Framing.