Staying ahead of the curve is essential, especially when it comes to interior design. Like with many other creative avenues, artificial intelligence (AI) has been taking center stage as of late. Interior Design AI is booming thanks to advances in technology.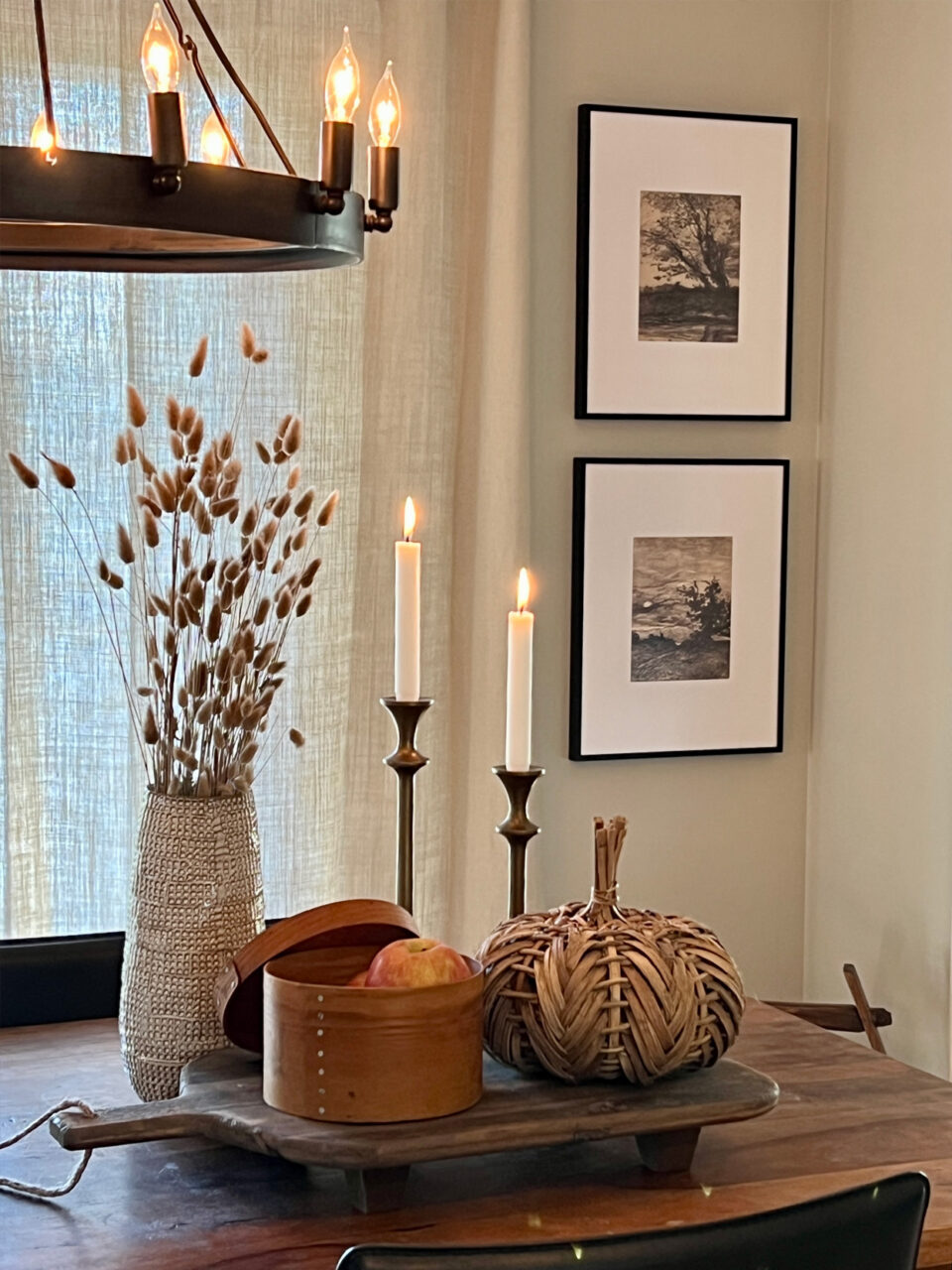 We can now harness the power of AI to transform rooms into luxurious spaces, plot out our front yard landscaping, recolor our room walls without ever lifting a paintbrush, and so much more!
In this blog, we'll explore why you should consider using AI for interior design, the benefits it offers, a few cons to keep in mind, as well as some reviews of our favorite AI-powered tools for design.
---
Why Use Interior Design AI?
Artificial intelligence has been a game-changer in the interior design industry for several reasons:
⚡️ Efficiency – AI-powered tools can streamline the design process, helping designers save time and energy.
👗 Personalization – AI can analyze user style preferences and past design choices to provide highly personalized recommendations.
💰 Cost-Effective – AI tools can help designers make informed decisions about materials, layouts, and furnishings, potentially saving clients money by optimizing their choices.
Pros:
Cons:
⏰ Time-saving – AI can generate design concepts and layouts in minutes, greatly reducing the time it takes to create a room redesign plan.
🤓 Improved Visualization – AI-powered 3D rendering can provide users with a realistic preview of the final design.
♻️ Sustainability – AI can suggest eco-friendly design choices, such as energy-efficient lighting and sustainable materials, contributing to a more sustainable interior design method.
🤯 Unlimited possibilities – AI can generate thousands of new images off of one single prompt.
💵 Cost – By making data-driven decisions, AI can help you choose the most cost-effective materials and furnishings for your project.
🤖 Lack of Human Touch – AI can streamline the design process, but it lacks the creativity and personal touch that a human designer provides.
💲Upfront Cost – Most worthwhile AI tools require an upfront investment, which could be a barrier for smaller design firms, freelance designers, or homeowners looking to DIY.
🫣 Privacy – AI relies on and learns from data, so there can be privacy concerns when collecting and analyzing user information to personalize designs.
🎓 Learning Curve – Learning to use AI tools effectively can take time and effort, and not all individuals may be comfortable with the AI design processes.
🍼 Dependency – Relying too heavily on AI tools may reduce a designer's ability to think creatively and solve design challenges unassisted.
---
Interior Design AI: Room AI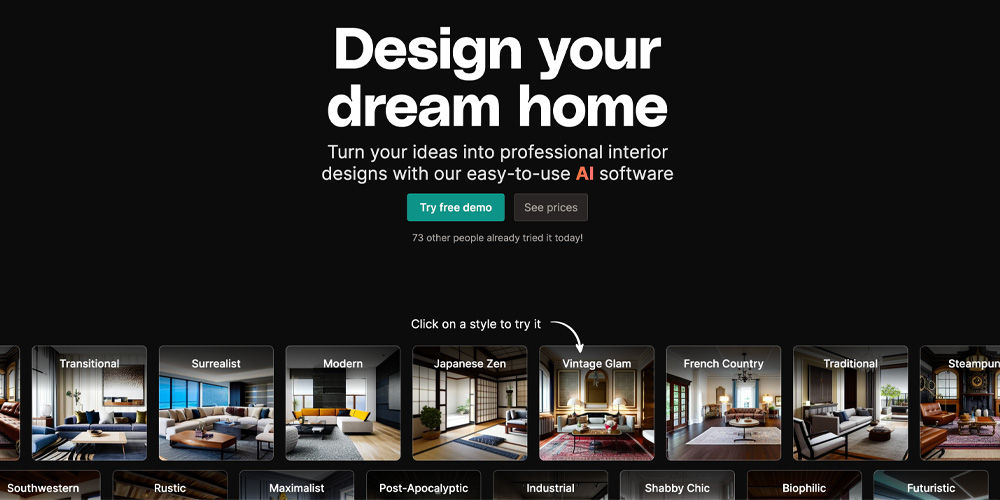 RoomAI is a great resource for uploading existing photos of your space and giving it a complete overhaul in a certain selected style. from "Cosmic Chic" to "Tropical", "Psychedelic" to "French Country" and everything in between, this tool gives you the ability to envision your space in any style or setting!
While you can upload your own photos to redesign, RoomAI also gives you the option to use their "Generate A New Room From Scratch" option – giving you the power to design your dream home room by room! Select filters like desired color palettes, room types, and materials to narrow down what you're looking for in a design.
While you can test this tool out in a demo for free it will run about $29 a month for full personal access, those who are looking for pro or team access can expect to pay $99 – $299 a month.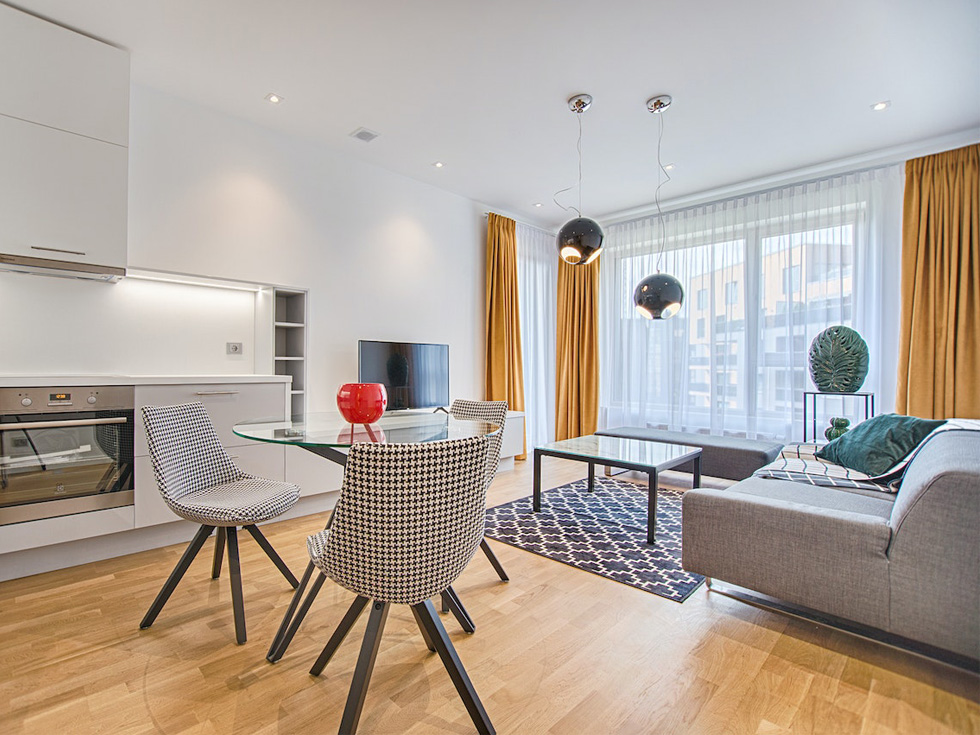 ---
Interior Design AI: SofaBrain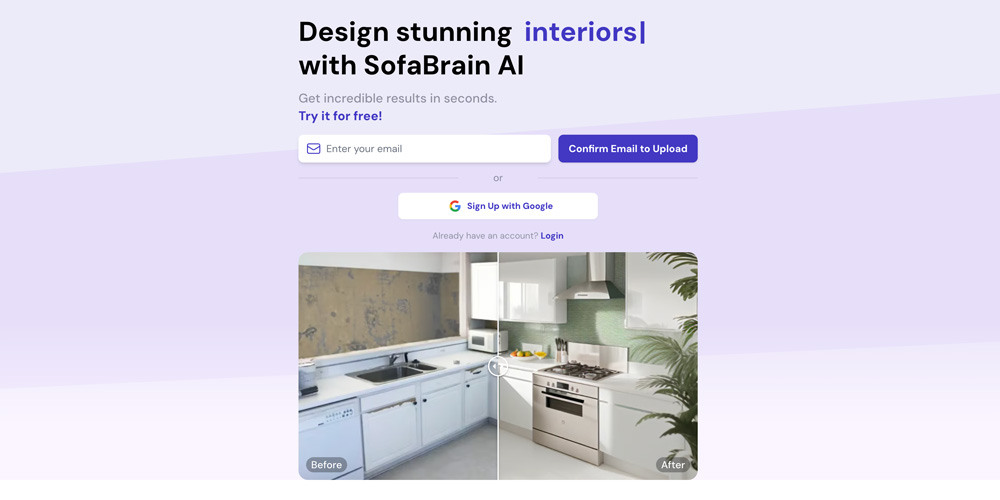 SofaBrain is a great tool for realtors and designers looking to either update a space or get it sold. Often used by creatives in the Zillow or realtor.com space, this tool is tried and true! With the ability to select color palettes, control object removal, and replacement, as well as the ability to select and scale all generated images, SofaBrain is quite the package!
SofaBrain boasts it's generator as the perfect tool for real estate agents, interior designers, furniture stagers, and homeowners with a designer to try a little DIY. New users can test out a demo with 5 free renders and can upgrade to either a pro or teams account from around $29 – $299 a month.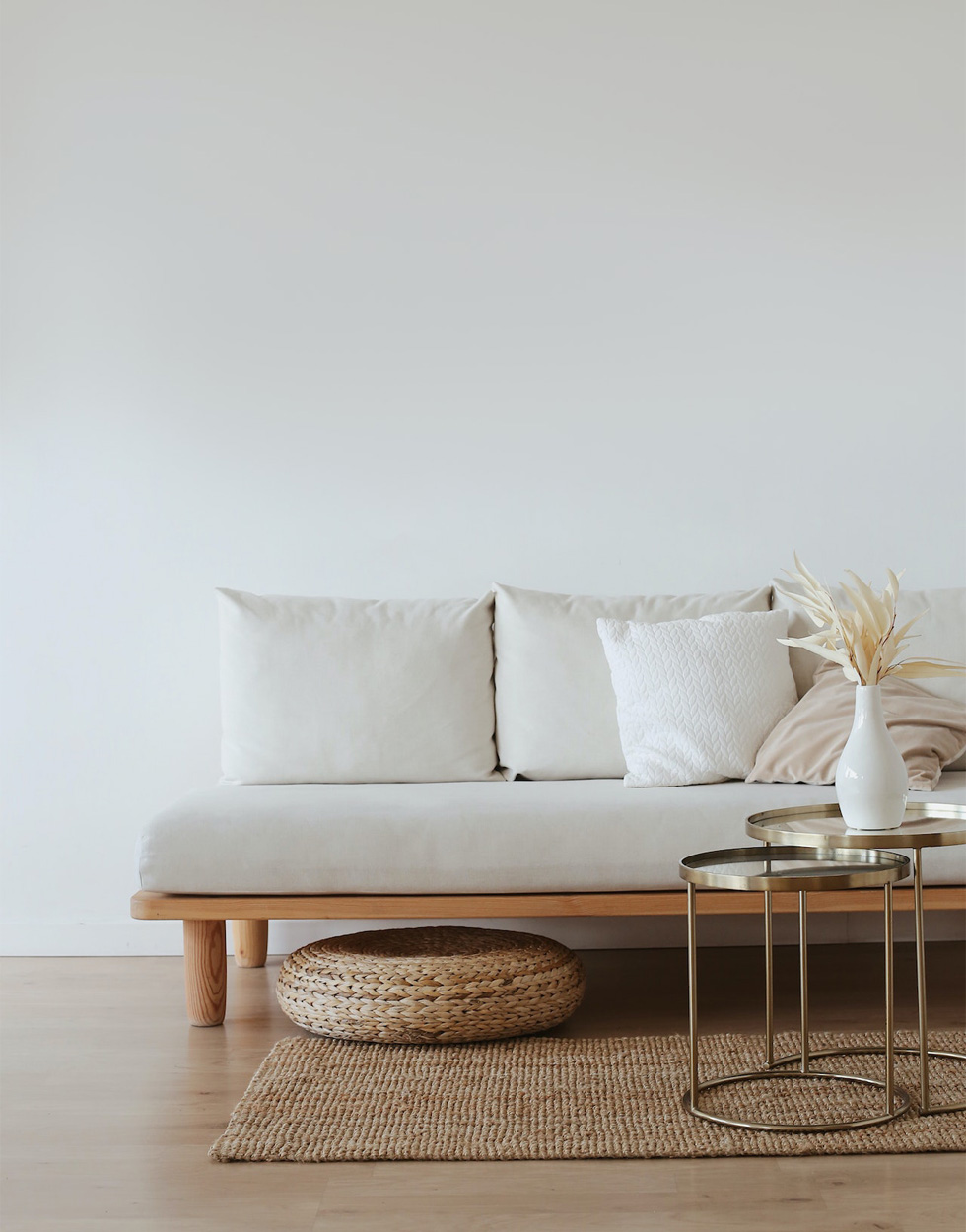 ---
Interior Design AI: Fotor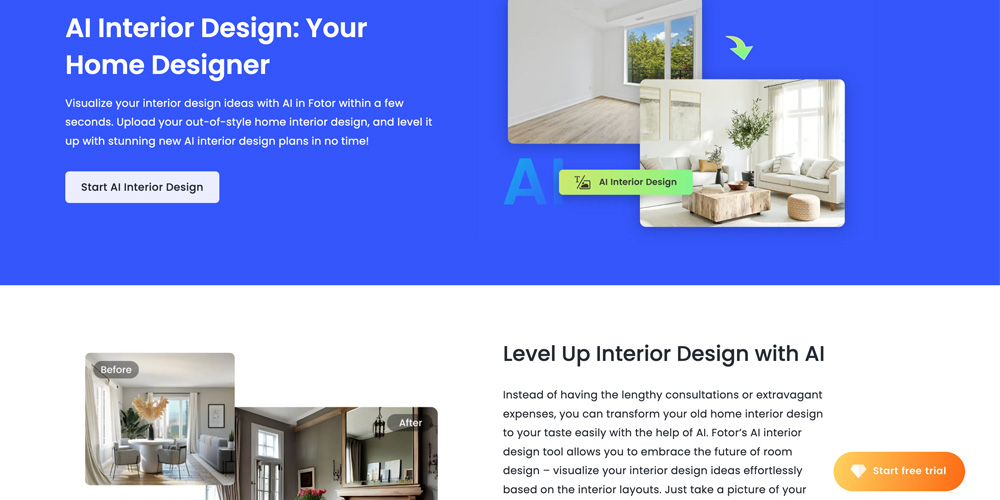 While Fotor claims to have an AI interior design mode, we couldn't seem to access this for experimentation in the free demo. We were, however, able to stylize our current interior space, perfect for magazine or blog edits!
Fotor does offer a wide variety of other edits that may be useful to those looking to edit their interior design pictures or market their home sales. With a magic remove option, photo enhancer, and background generator, Fotor gives creatives some great tools to play with!
The free demo allows for the creation of 4 images before upgrading to a pro account, which will run you about $8.99 for Pro and $19.99 for Pro+ a month.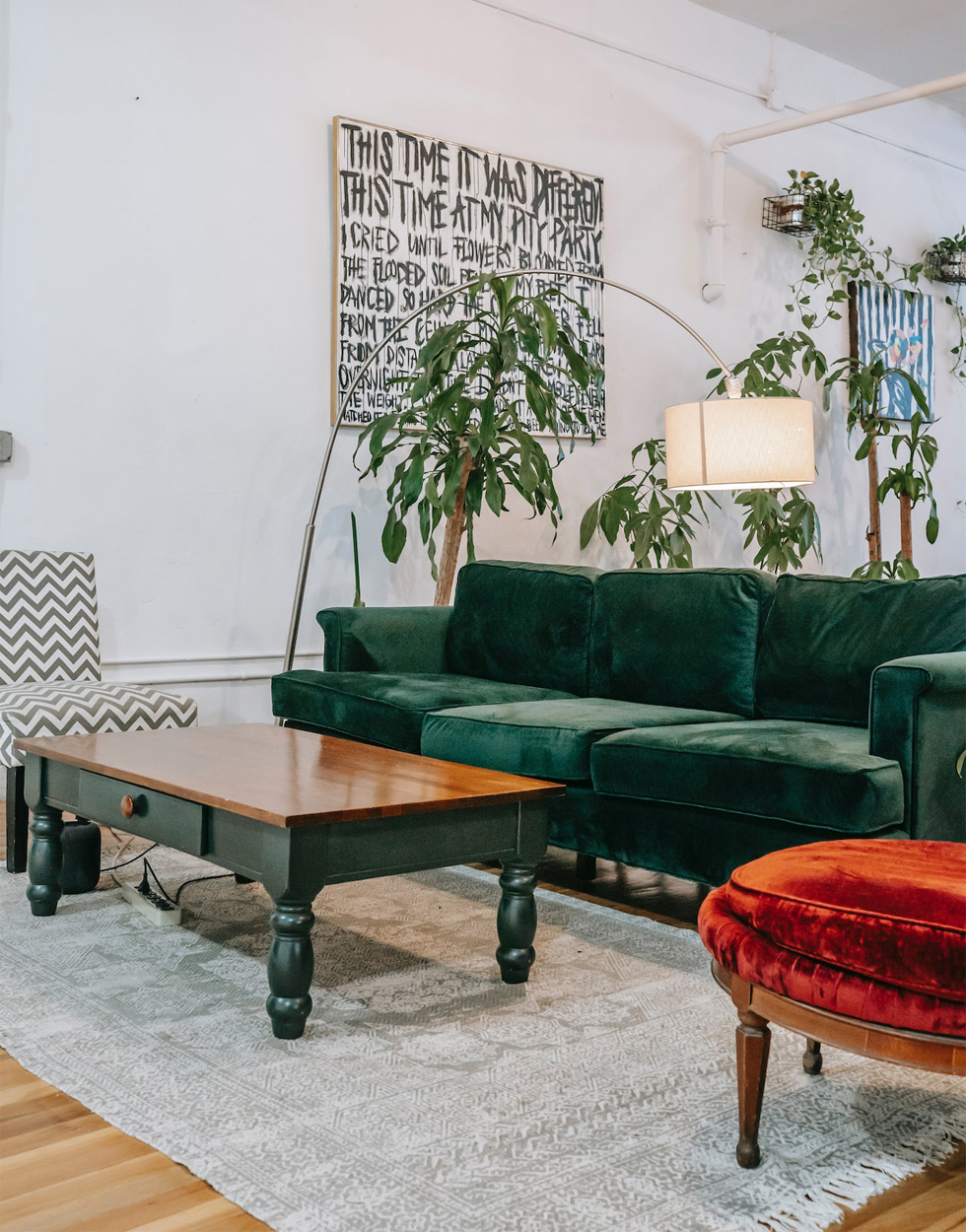 ---
Interior Design AI: Home Designs AI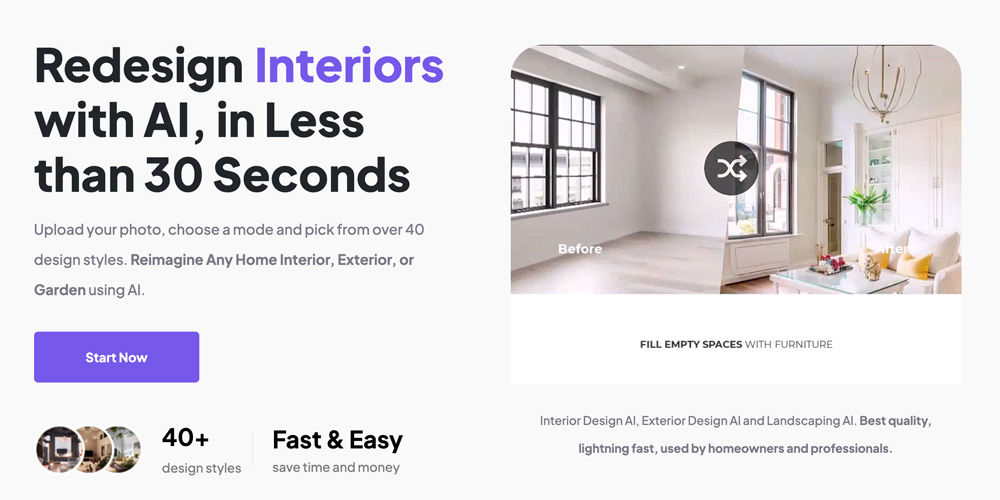 HomeDesignsAI boasts a powerful interior design generator, and it really does pack a punch! Upload your interior, exterior, and garden photos and pick from over 40 design styles. After being featured on The Verge and Fox News, we can understand why this tool makes the top of the list.
HomeDesignsAI boasts helpful technology for all interior designers, architects, landscapers, and real estate agencies. With four different modes including "Redesign Interiors", "Fill The Room", "Change Colors", and "Room Mix" users are able to experiment with their spaces without having to lift a paintbrush or move around any future!
With a free trial, users are able to generate a handful of images and test out different modes. Upgrading to a pro plan will cost anywhere from $47 – $444 a month.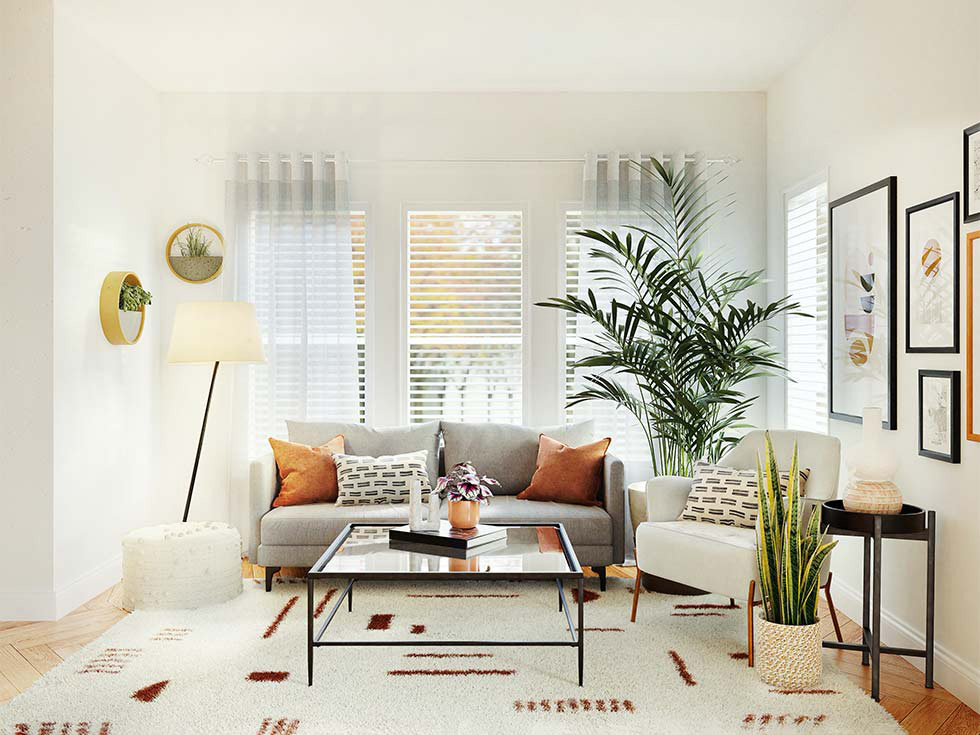 ---
Interior Design AI: ReRoom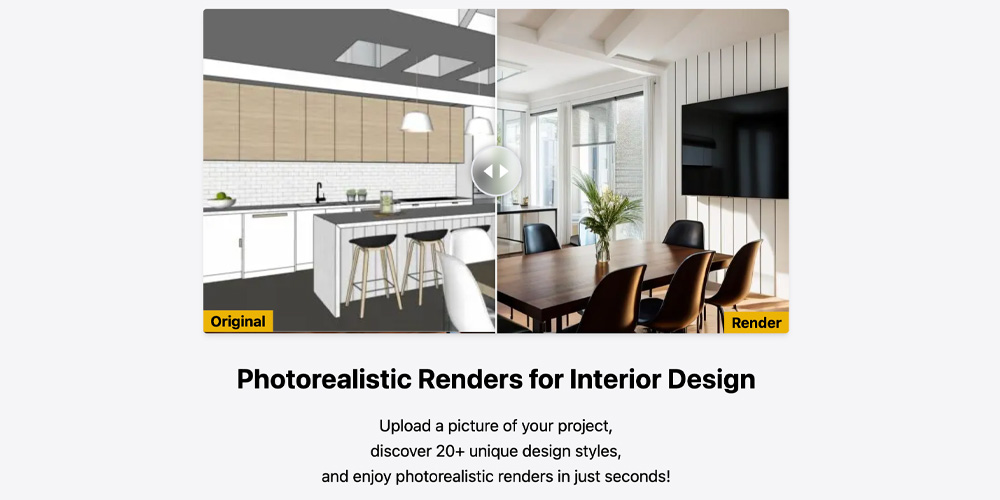 ReRoom offers photorealistic renders for all your interior design projects. With over 20+ unique design styles, this powerful generator can pump out images in just a few seconds. This generator can even take your interior design sketches and convert them to a realistic rendering – no CAD needed!
With the ability to search through community-generated photos, designers and stylists can get a feeling for what their clients are looking for as well as what is currently in trend around the globe. We also love this tool because of its generous photo size, we were able to download a full-size image during our free trial (note, watermarks are still included.)
With a Free Plan users are able to use this ai interior tool to create 3 watermarked images a day, but if you're looking for more features and no watermarks, consider the Pro option for $25.00 a month.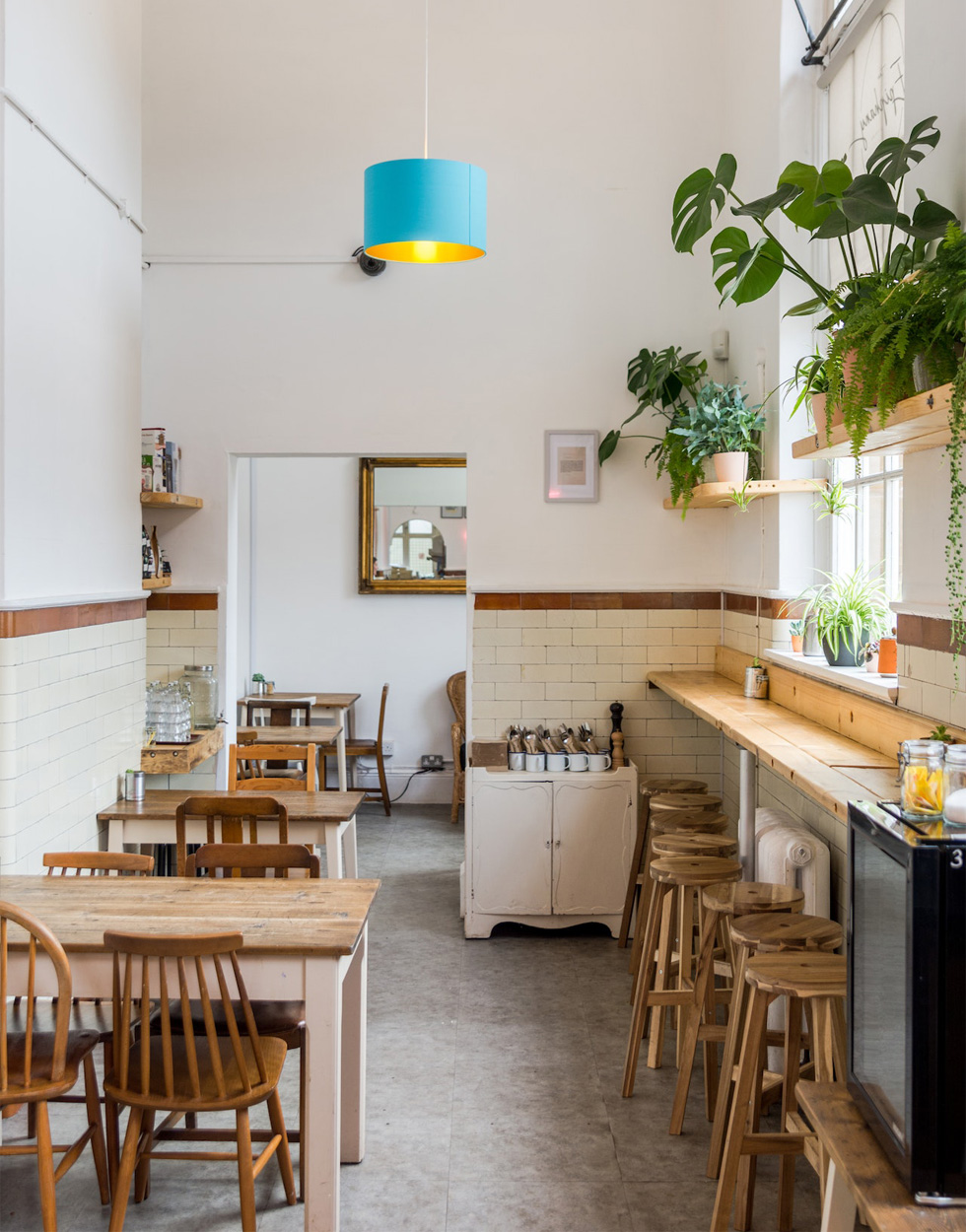 ---
Final Thoughts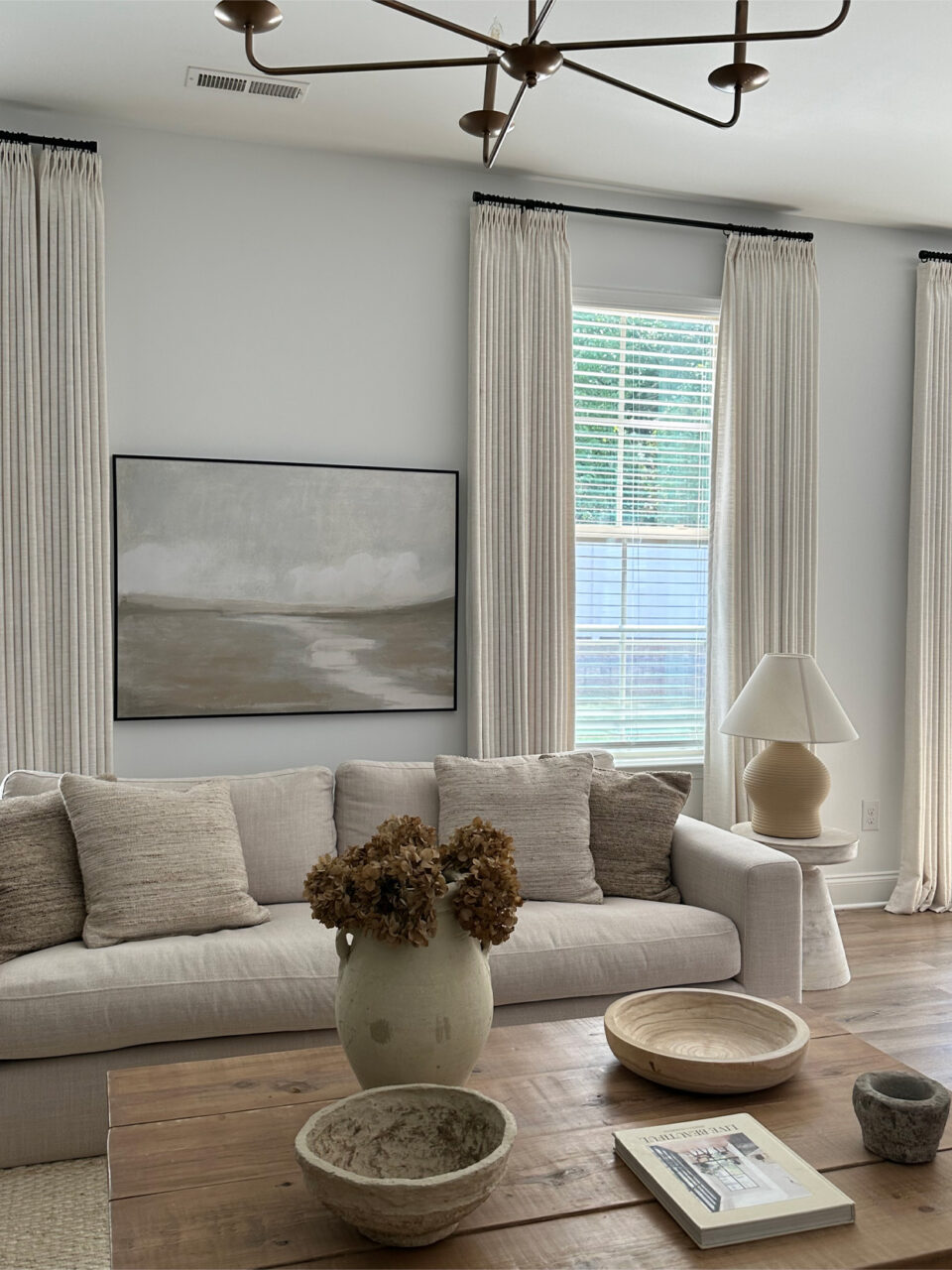 Show off your framed artwork, photos, & other items! – Inspire others by sharing your photos, tell us your story! If we share it, you'll receive a coupon for 15% off your next order!
Be sure to follow us on our socials for more daily inspiration – check out our Shopify app to start selling your own framed prints!
This post first appeared as 5 Powerful Interior Design AI Tools For Room Redesign on Frame It Easy - Learning Center for Custom Picture Framing.