When it comes to framing, understanding art print sizes, and frame sizes as well as choosing the right matting and outer frame are essential to protect and enhance your piece! The perfect combination of these elements can elevate any photo or art piece, turning it into the focal point or main conversation starter in any viewing space. But what do all these terms mean exactly? 🤔
You may have asked…
What is a standard frame size?
How much mat board overlap should there be to make sure my artwork is secure?
What's the difference between a frame size and an outer frame size?
What's the best outer frame size for my piece?
Keep reading to unlock the secrets of beautiful framing through understanding frame sizes, matting choices, and popular art & photo print sizes. By learning about these elements you too can create a professional-looking showcase!
---
---
Frame Sizes
When talking about frame sizes, some speculate this means the dimensions of the whole frame (including that decorative outer bit that encases the frame), when in actuality "frame size" refers to the size of the artwork that can be accommodated!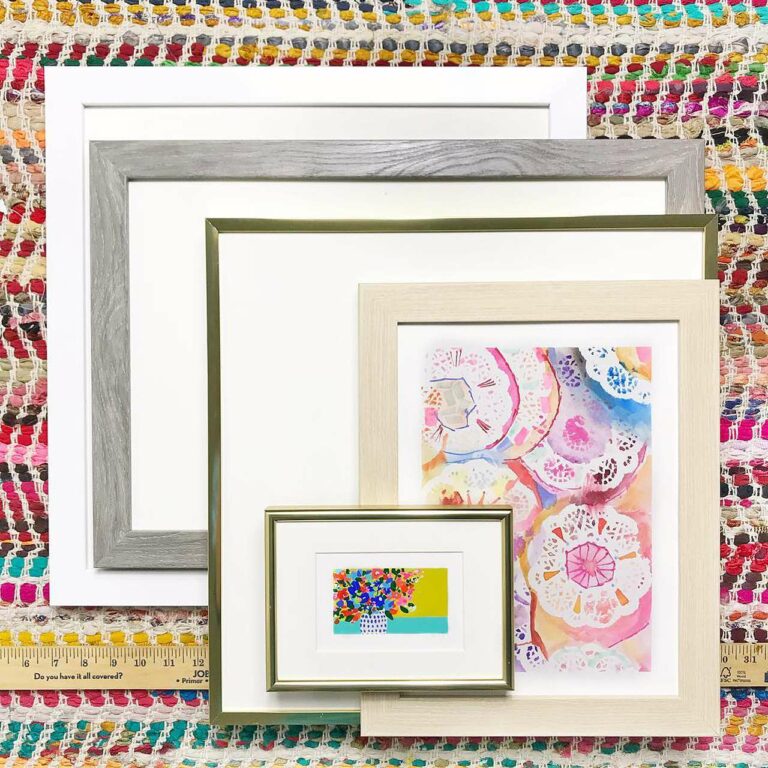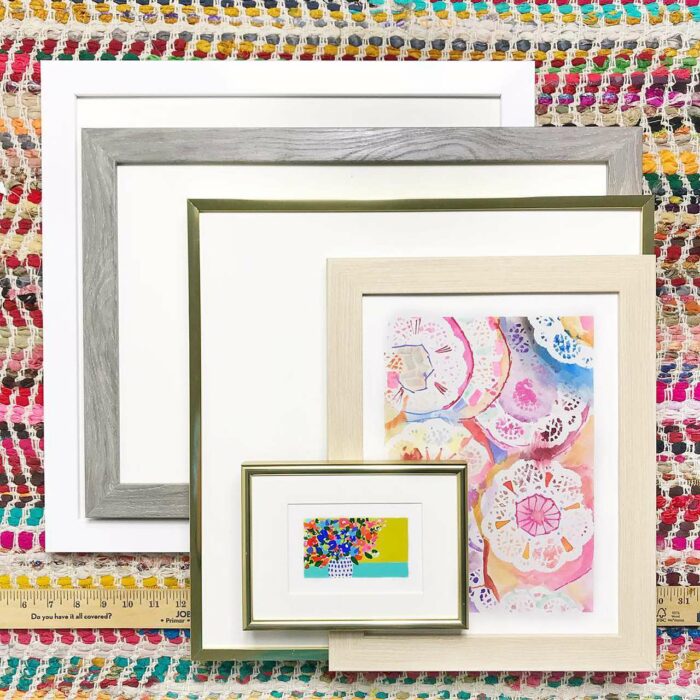 What are the standard frame sizes?
It's important to note that the following are just a few examples, there are several other dimensions to explore as well as endless possibilities when creating your own custom frame (Hey, we do that! 😎)
Some of the most popular frame sizes include:
| | |
| --- | --- |
| 4″x6″ | Standard for 35mm photography & tiny artwork |
| 5″x7″ | Standard photograph & postcard sizing |
| 8″x10″ | Large photograph & small-medium size artwork |
| 11″x14″ | The standard for diploma-sized works |
| 16″x20″ | Larger artworks like band or music posters |
Remember: when searching for a new frame, the size listed is what dimension artwork or photo the frame can accommodate, NOT the actual measurements of the whole frame itself.
Are you looking for more popular picture frame sizes? Check out our guide to the most popular picture frame sizes, tips for choosing the right frame, recommendations, and FREE printables!
---
Outer Frame Sizes
Once you've confirmed your frame size, it's time to consider the outer frame size! This is especially important if you have a small space to fit your frame. The outer frame serves not only as bumper protection for your artwork inside but, also adds a stylish touch while providing structural support to delicate pieces.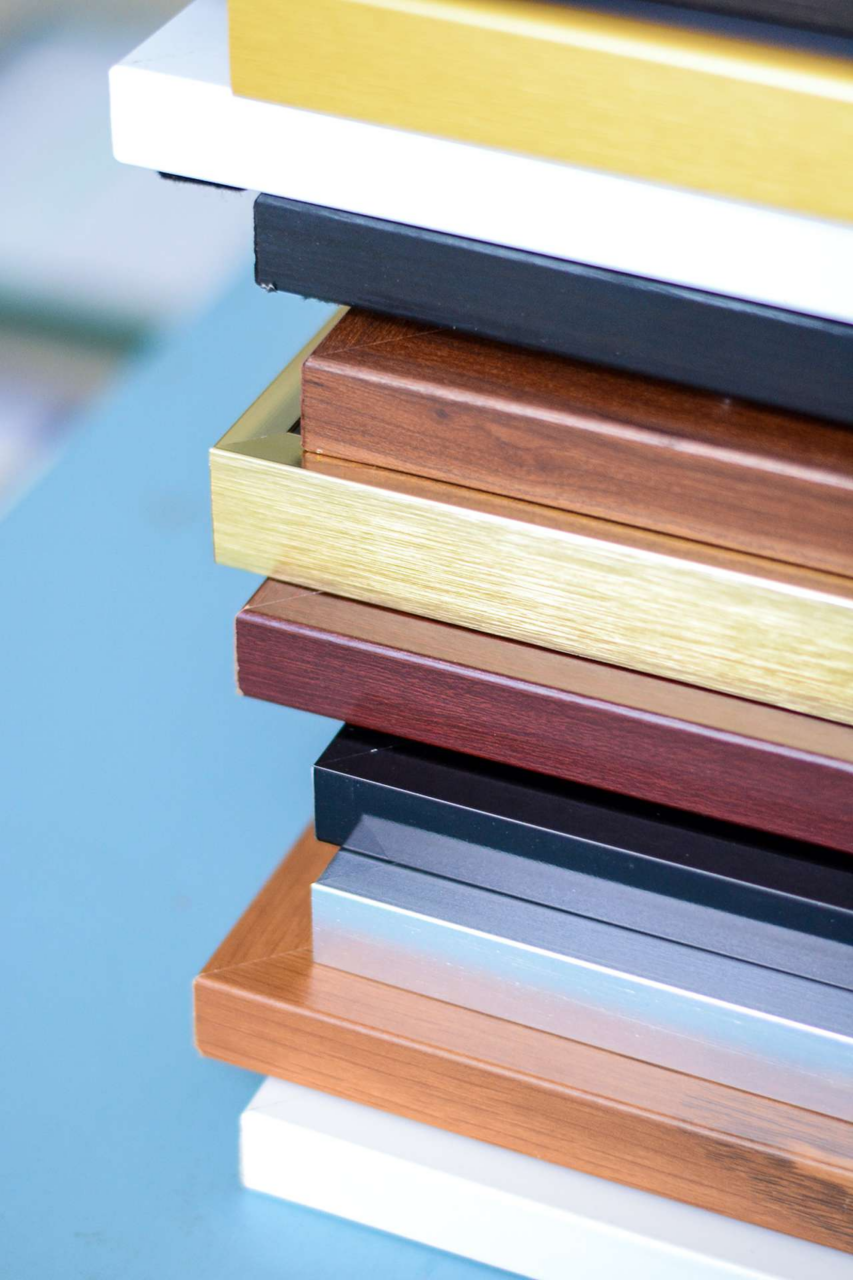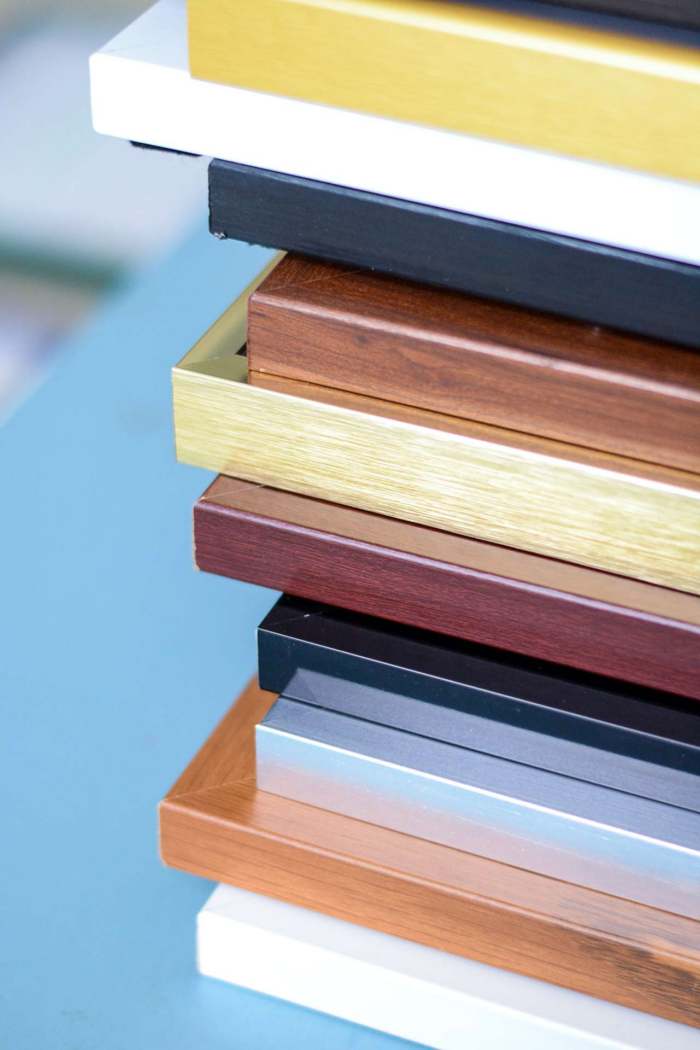 While there are several colors, designs, textures, etc. of outer frame styles to choose from, it's always best practice to select one to compliment the artwork or photo you're framing. Take your surrounding decor, wall color, and general style aesthetic into consideration while making your selection.
What are some standard outer frame sizes?
| | |
| --- | --- |
| < 1″ outer frame | A simple, minimalistic outer frame size that provides a sleek & modern look. |
| 1″ – 2″ outer frame | A bolder and more sophisticated look, common widths for diplomas & awards. |
| 3″ & Up outer frame | Striking & often ornate statement frames like these are perfect for larger, dramatic works. |
Remember: Trying to get the big picture? (The measurement on the wall that your WHOLE frame will cover) Add up your outframe size + artwork size + your matting dimensions (subtract that 1/4″ coverage!) and BAM! You've got your big picture! 🖼️
---
Matting / Matboards
Matting, or the use of matboards is one of the most efficient ways to enhance the visual impact of the artwork. (We think it's the most fun too! 🥳) Matting also adds some extra protection as well – separating and creating a barrier between the cover and the artwork.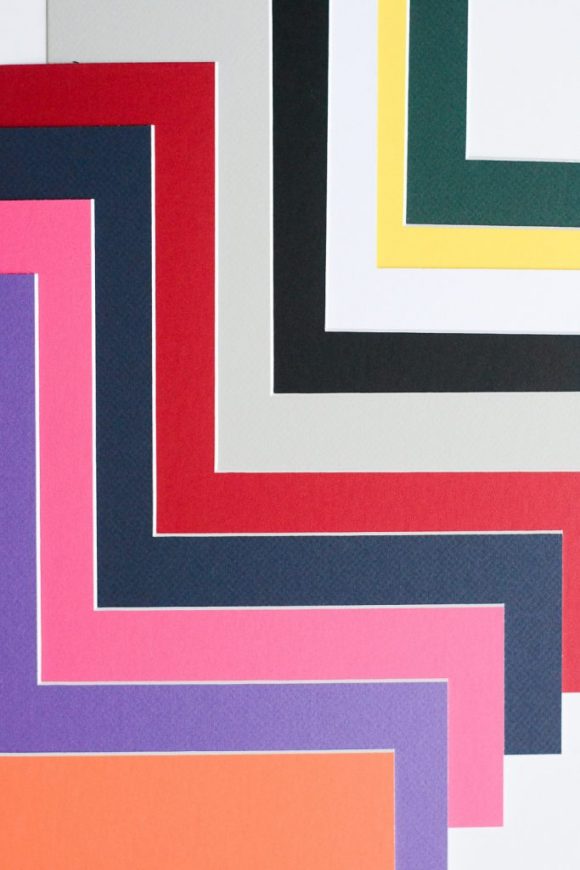 What are the standard matboard sizes?
Matboards are typically measured in both outer and inner dimensions. The outer dimension refers to the overall size of the matboard, while the inner matboard dimension is the opening cut that allows your artwork or photo to peep through!
Matting can be single or double-layered. (If you're looking for extra color or visual pizazz – we 100% recommend double matting!)
Learn more about Matboards, double-matting, and more. Check out our complete guide to Matboards!


Outer/Outside Dimensions – The overall size of the matboard.
Inside Dimensions – The opening that surrounds the artwork.
Reveal – When double matting, the measurement of the bottom matboard that will be exposed.
---
Art Print Sizes & Photo Sizes
When it comes to art print sizes and photo sizes, there are a few standard sizes that are used to ensure compatibility with commonly used and pre-assembled frames. Many artists, photographers, and designers will offer these sizes in prints or recreations – originals will often be uncommon or custom-made sizes.
Learn more about Aspect Ratios & Print Sizes, and grab a free downloadable PDF for easy reference on the go!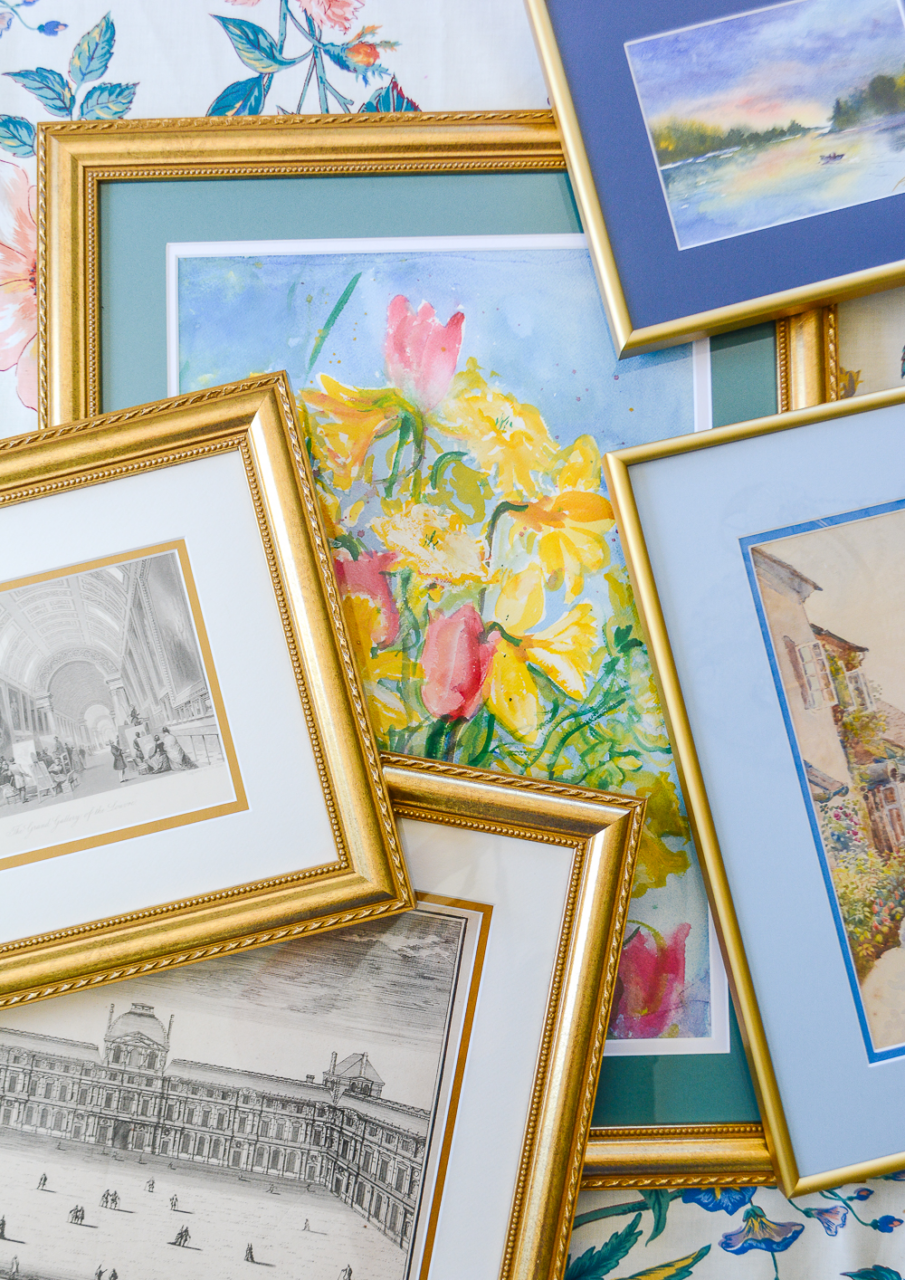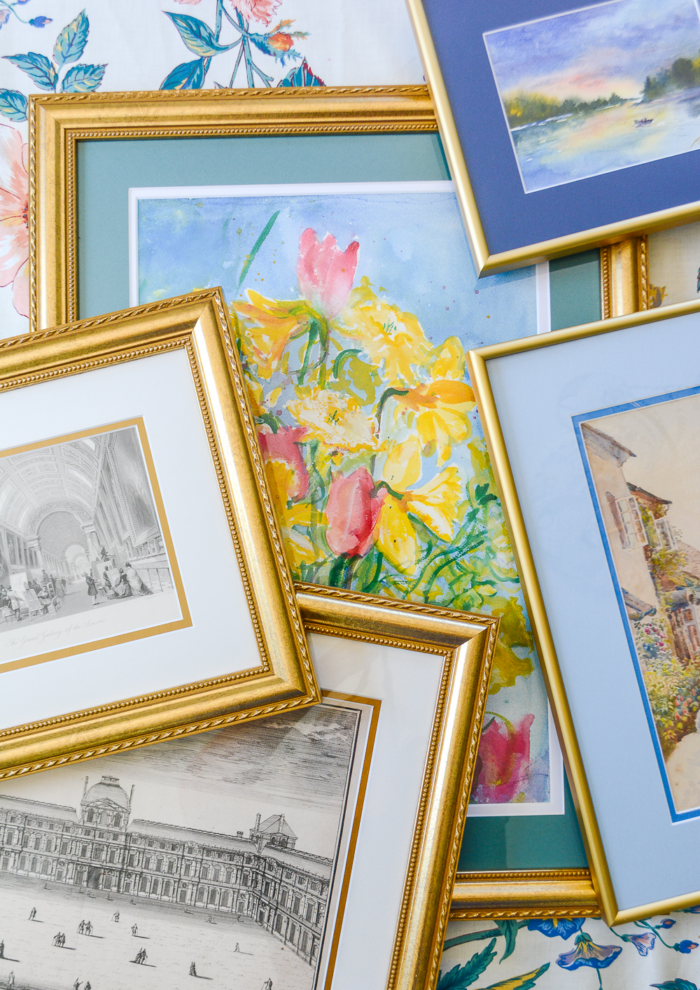 Note: Much like the "Frame Sizes" we discussed earlier art print sizes & photo sizes will be the same or similar – simply because one will "house" the other.
What are some standard art print sizes?
| | |
| --- | --- |
| 5″x7″ | Common "postcard print" sizing for artists |
| 8″x10″ | A small to medium-sized print used by artists |
| 16″x20″ | Standard "poster print" size for larger artworks. |
What are some standard photo sizes?
| | |
| --- | --- |
| 4″x6″ | The standard for 35mm photo prints |
| 5″x7″ | Standard photograph & postcard size |
| 8″x10″ | Widely used for large photo prints |
Need a photo or art piece printed? We got you! Take a look at our Paper Guide for help choosing which paper type is right for your framing project!
---
Putting Them All Together
The frame, the artwork, and some matting – The perfect combination! To create a beautiful frame, it's important to consider the combination of all these elements! The frame size should be chosen to fit the dimensions that meet your art print sizes. While the outer frame size and matting should complement the overall look and feel of your frame display and the space you're showcasing it in.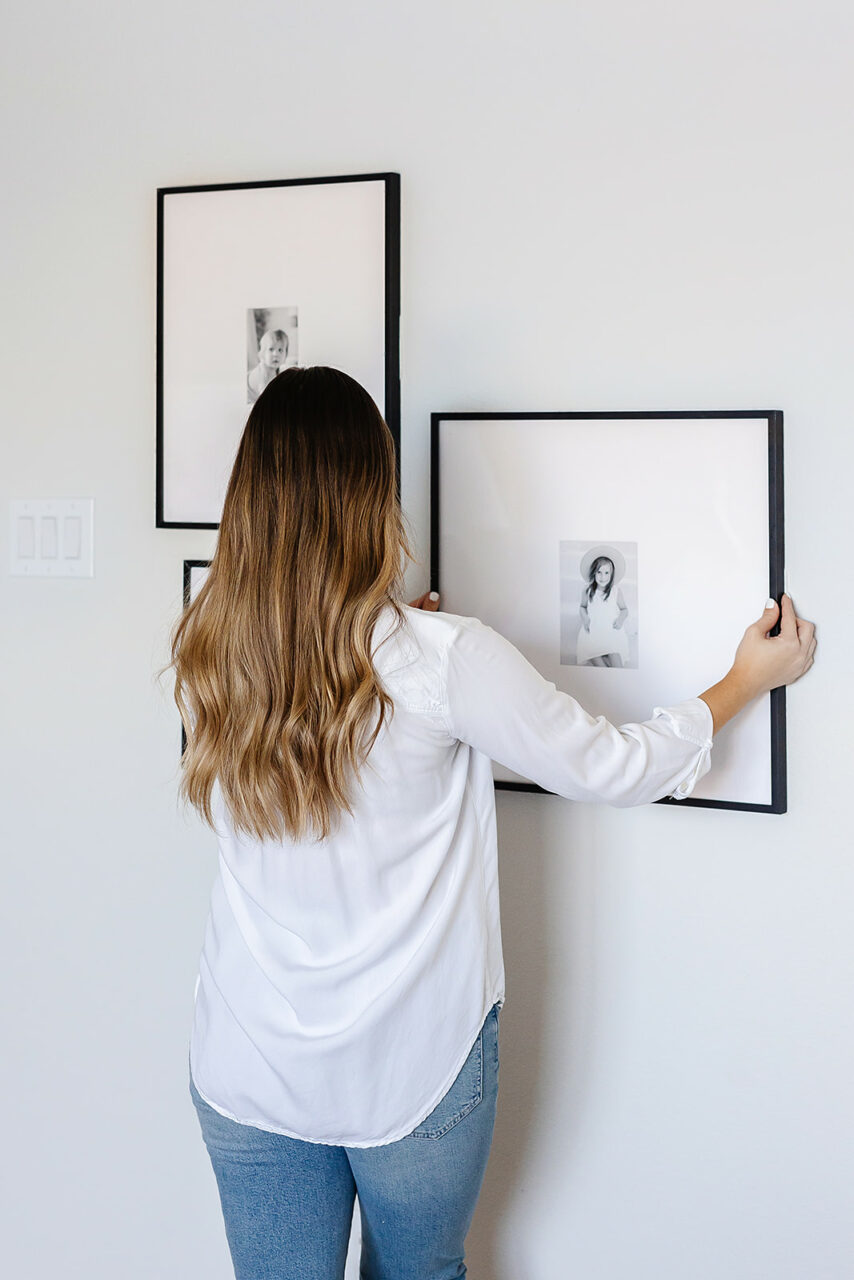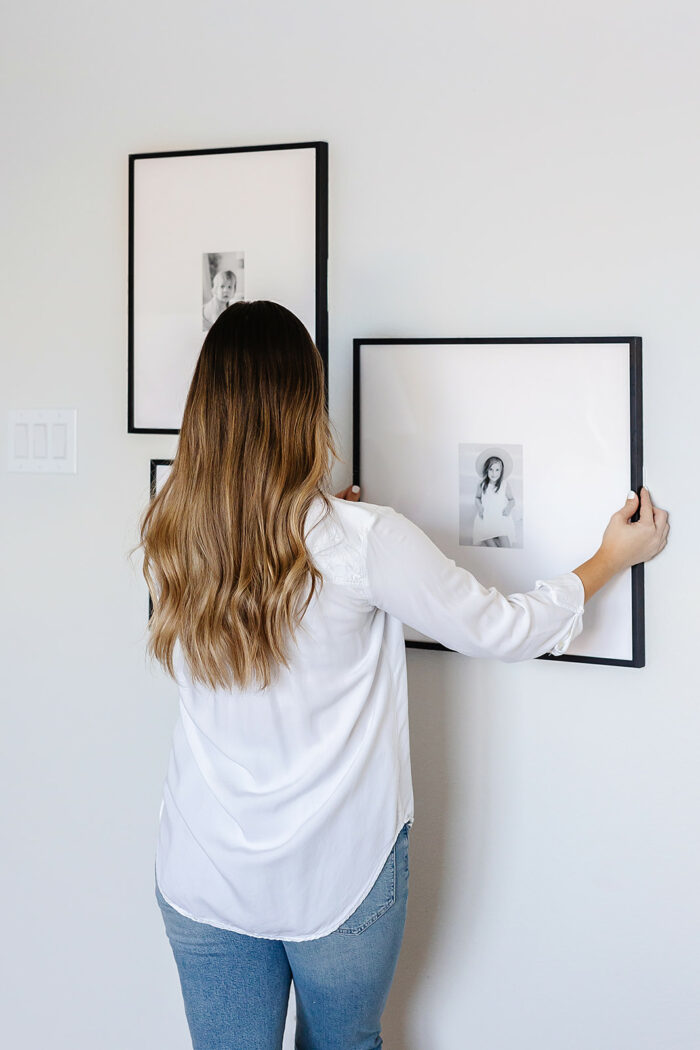 ---
Final Thoughts
We hope this guide has helped you better understand the careful considerations of masterful framing! After all, it is an art form, transforming a piece with select choices of frame, matting, and cover elements makes the result a captivating masterpiece. So get out there and create a beautiful visual display of your own, explore all the framing possibilities, and let your creativity go wild!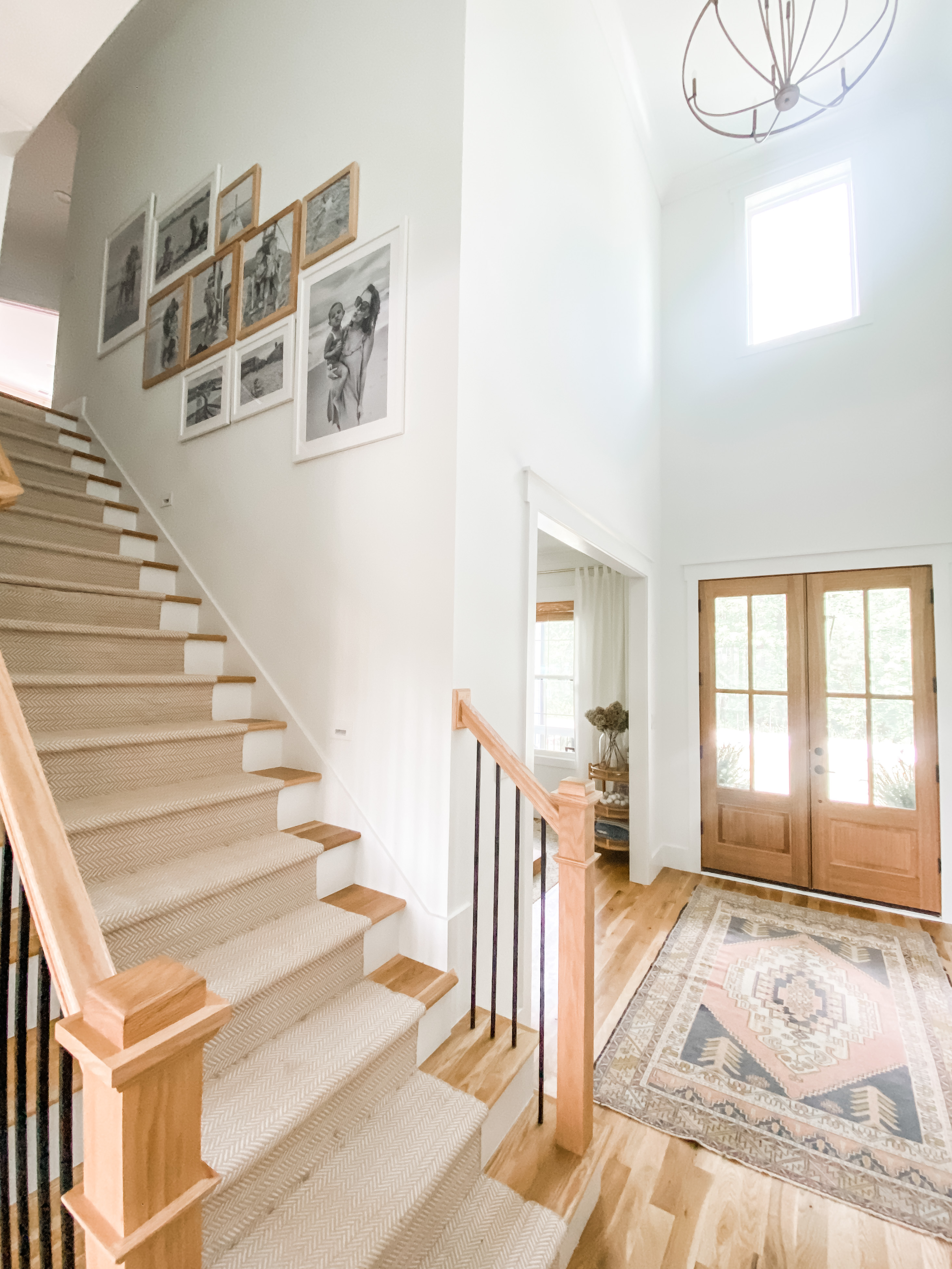 Show off your framed artwork, photos, and other items! – Inspire others by sharing your photos, and tell us your story! If we share it, you'll receive a coupon for 15% off your next order!
Don't forget to follow us on our socials for more daily inspiration and check out our Shopify app to start selling your own framed prints!
This post first appeared as The Essential Art of Framing: Matting, Outer Frame, & Art Print Sizes on Frame It Easy - Learning Center for Custom Picture Framing.