We've all been there: you've made the marks on the wall, and you think you measured or eyed it perfectly! However, when you stand back after hammering a few nails into your wall, something seems…off. Whether you are off by a hair or a few inches, having un-even frames can create quite the eye sore! Hanging perfectly leveled frames can be a challenge, but we've got a few simple hanging hacks to help make sure you'll never have crooked wall decor ever again!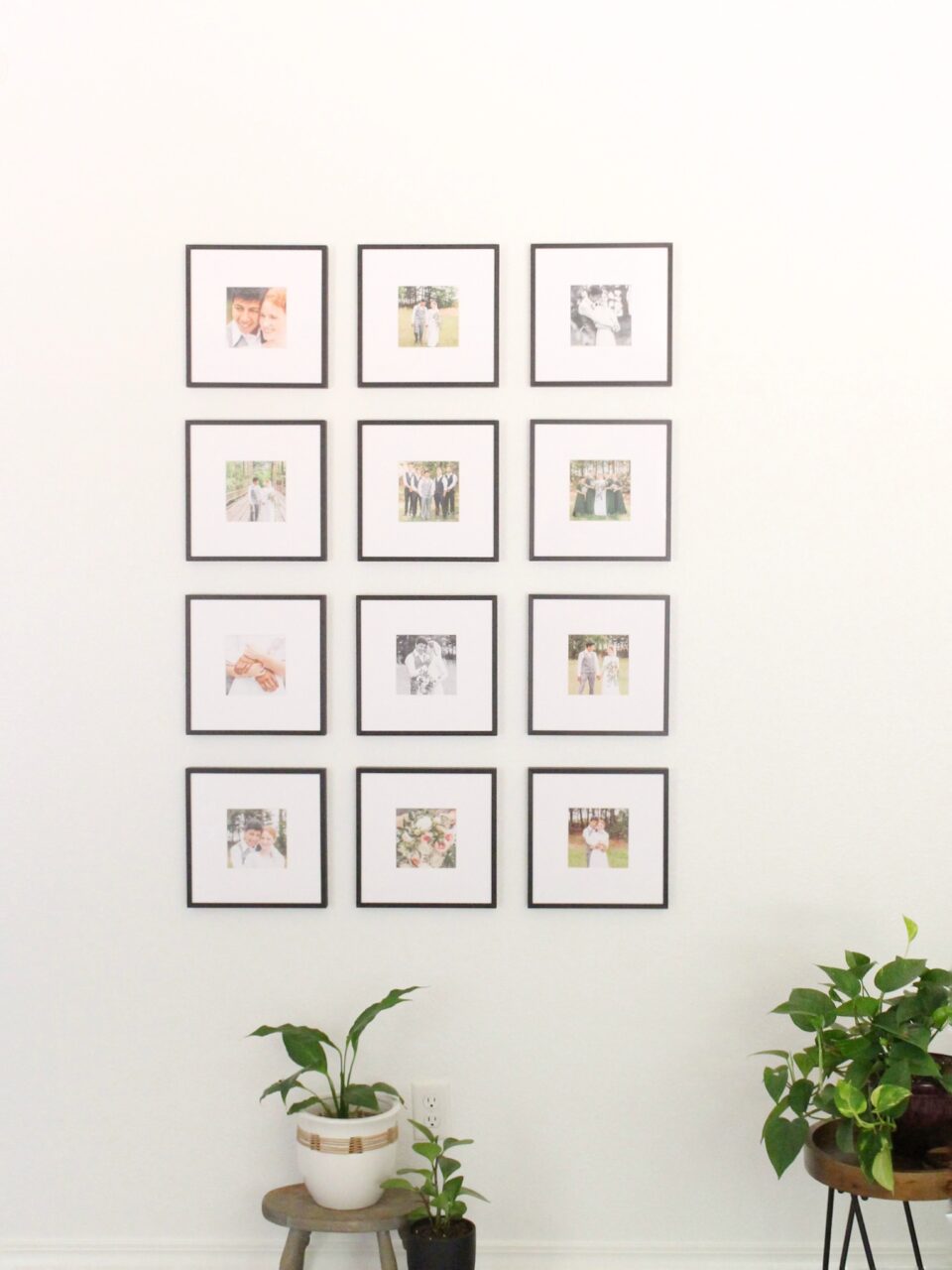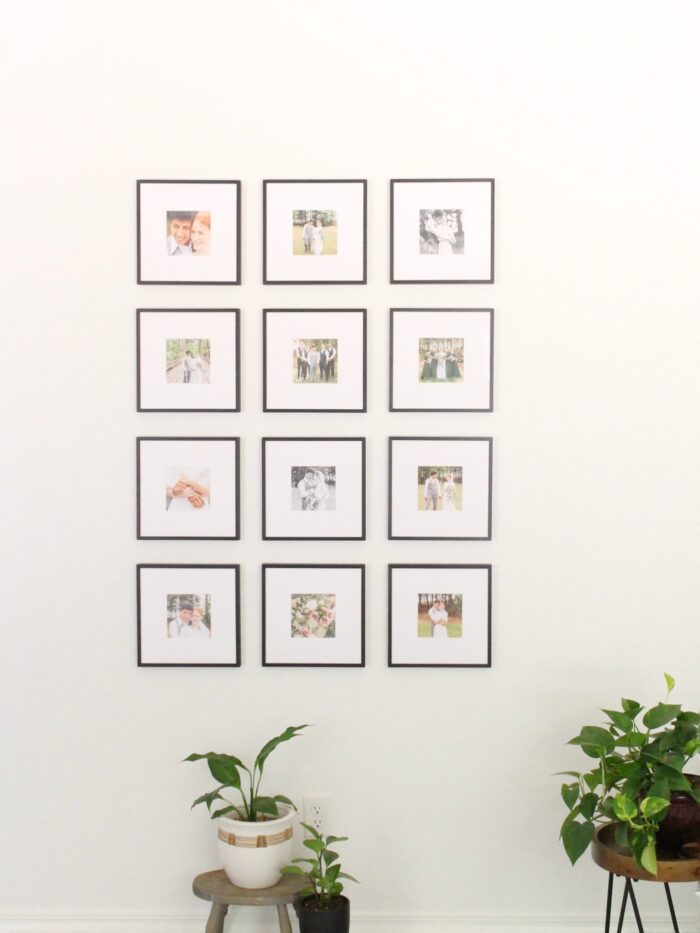 You may have asked yourself…
How do I hang pictures evenly every time?
How do I center my wall art over furniture or on my wall?
How much space should be between pictures on a gallery wall?
How do I hang pictures side by side?
Keep reading to answer these questions and more!
---
---
Why Level Framing Matters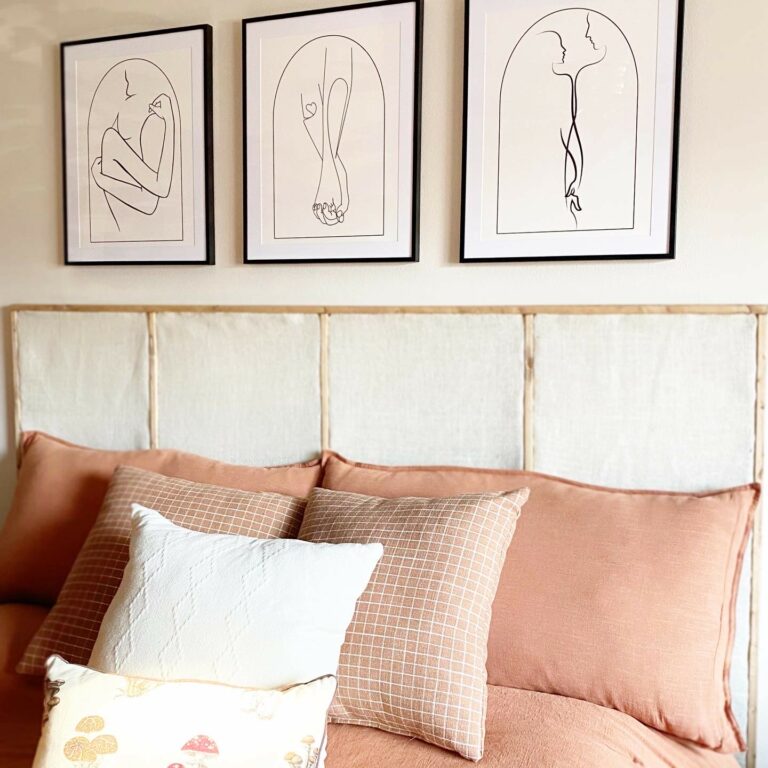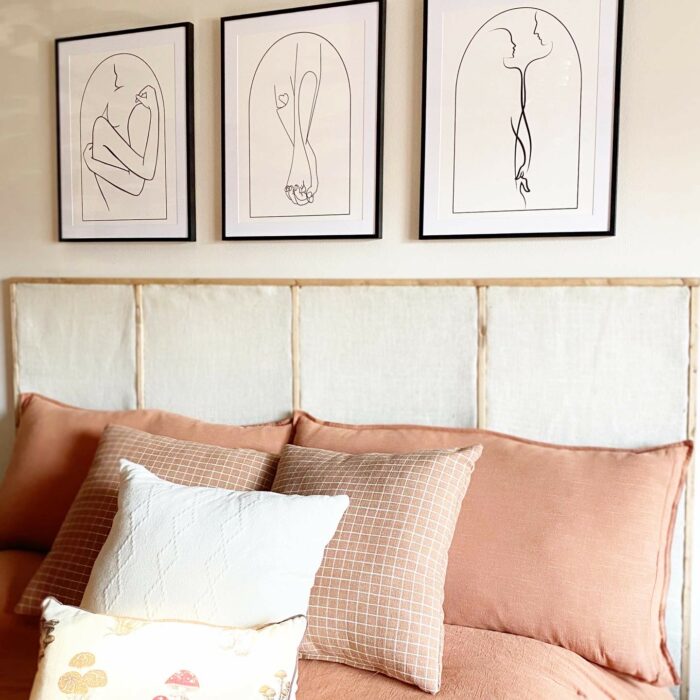 Anyone can just slap some frames on a wall, but taking the time and care to hang them evenly can make a room shine! By taking those extra few steps when it comes to level framing, you're creating crisp clean lines that bring a sense of style and refinement to your space.
Ever look at a wall display that's crooked, uneven, or not centered? It's a little unnerving and can even cause anxiety in some. It also seems to be the detail we focus on most in the space, ignoring the other stylish or attractive elements that may add to the room.
This is why level framing matters! Taking just a few extra minutes to ensure your wall art installation is level makes all the difference. So grab some painter's tape, pencil, and level, and let's get to work!
---
Preparing The Wall
Give yourself some time to inspect and check out your wall before you dive into hanging your frames. check for any cracks, paint peels, or any other unusual blemishes.
Be sure to check out our guide on wall repair if you find something funky! 🕺🪩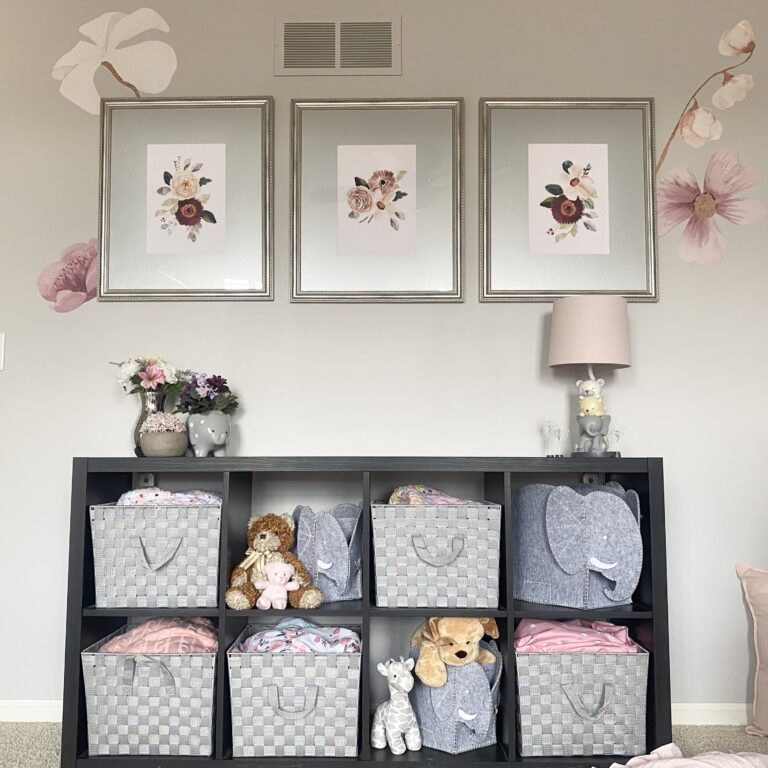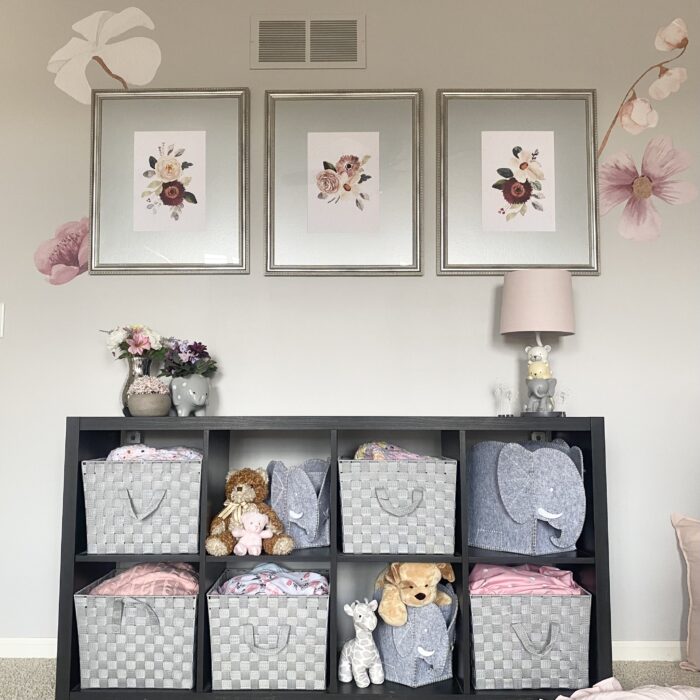 Need Some Inspo? Check out some frame spacing & arranging tips to get your creative juices flowing!
Materials
Before you start the process of hanging your wall art and frames, there are a few tools required to get the best results (Dont worry if you don't have all of these – there's always an alternative! 😄 )
✏️ Watercolor pencil or #2 pencil – (Best for making marks for your hanging hardware, easily erased with a wet cloth!)
🧑🏻‍🎨 Painter's tape – Great for creating layouts for your frames before actually committing to the design!
🕳️ Spackle – Hey, we all make mistakes! It's best to keep some on hand to cover up any errors or mistakes made along the way.
📏 Ruler – Essential if you're creating a grid, to measure spacing!
⚖️ Level – This one goes without saying.. if you want to make something truly level it's best to check with one of these bad boys. (Don't have one on hand? No worries, there are plenty of free level apps available on your phone's app store!)
---
Measurements & Marking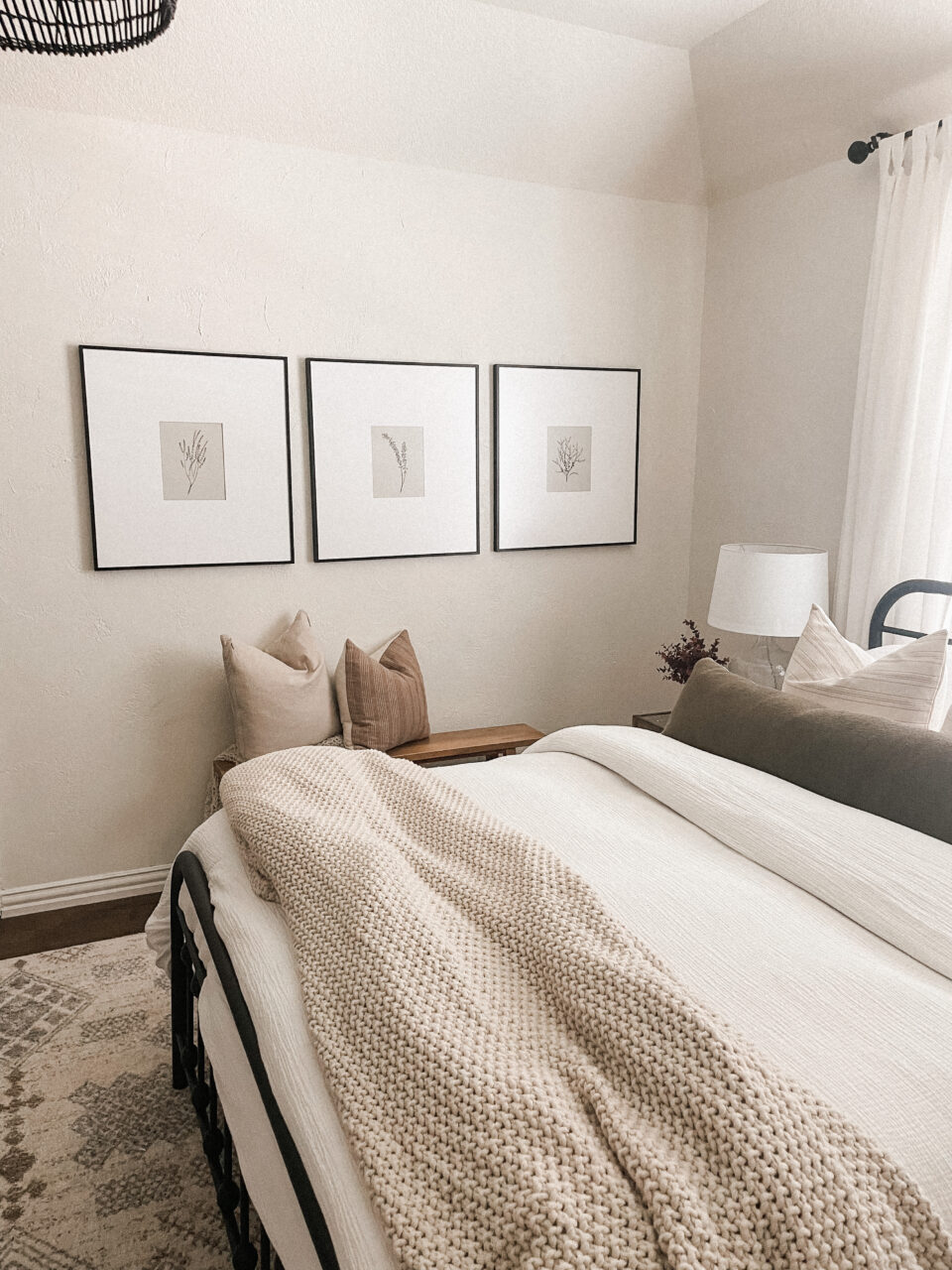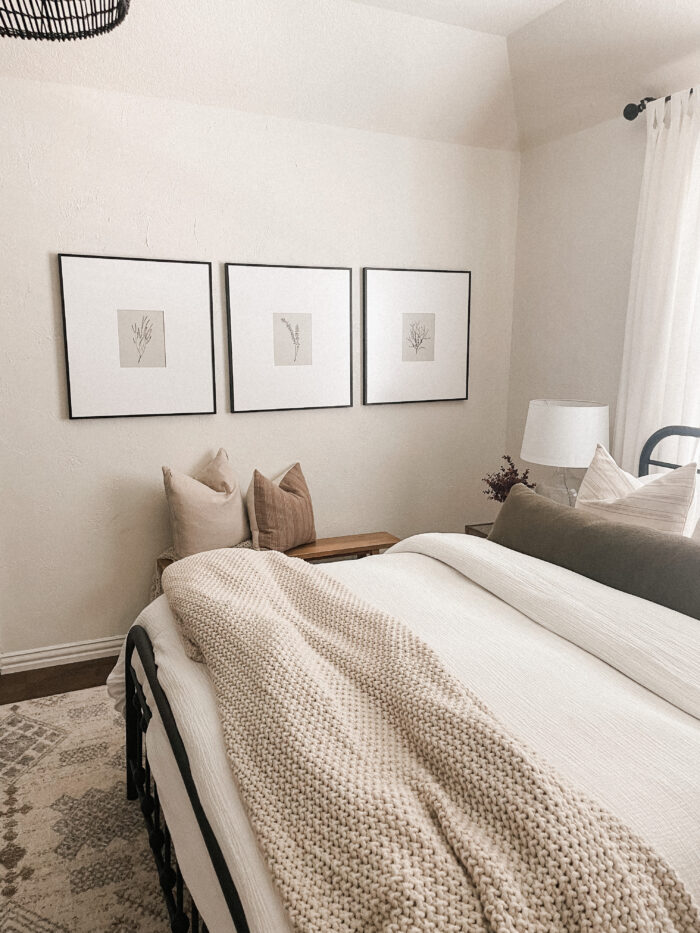 Level & Align
It's so important to measure and mark your art placement before starting to make holes in the wall. This is why we recommend checking (and then double-checking!) your measurements and alignments very carefully.
Before installing your hanging hardware remeasure and check with a level against the marks, tape, or paper layout on your walls – trust us, you'll be happy you did!
We've included some level frame patterns for home and work to give you a few creative ideas: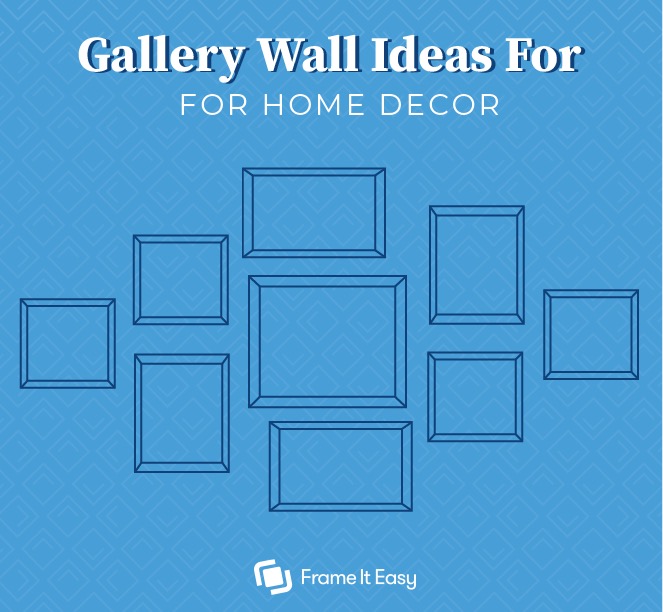 ---
Hanging Frames & Decor
Whoa there! Before you start hammering holes in your wall be sure to check out: How To Hang Pictures Like A Pro to ensure your frames look great and stay stable on your wall for years to come!
Plot Out Your Pics
We always recommend having some sort of layout plan or idea in mind before you commit to making holes in your wall! If you're not 100% sure how you're going to hang your frames we recommend the following:
🗺️ Create A Layout – Grab some painter's tape or craft paper to plan out your wall. Measure and cut out your frame or art sizes and begin to tape them to your wall. This will help you to locate the perfect spot to hang your frames – If you make any mistakes, you can easily peel up the tape and move your planned pieces to fit perfectly with zero mess! Once you have them taped down to your liking, double-check the spacing with a ruler and grab a level to ensure you're set!
📐 Create Even Spacing – We generally find that 2-3 inches of space between frames work well in a majority of small to medium frame-size galleries. If your art is on the larger size or your frame is a bit more robust, you may want to include a larger spacing of about 5-6 inches.
🧮 When In Doubt, Use A Formula! – Looking to do a large grid gallery wall? Are you a perfectionist but not a math person? (We hear you sis! 😩) Try using this formula to make sure your spacing is mathematically sound:

(Width of the wall – Width of all wall art combined) / (total # of art + 1) = distance needed between frames in inches!
Example: The width of the wall I want to hang my art is 120″, I have 4 frames I want to hang, and each frame is 25″ wide. so my formula should look like this: (120 – (4 x 25)) / (4 + 1) = 4″ apart.
Let Your Furniture Guide You
So you have a wall that needs a decorative touch, but you're not sure exactly where to hang your decor… Let your furniture guide you! It's best practice to line up your wall art in the center of your furniture below. If you're decorating above a bigger furniture piece like a couch or headboard, measure the length across your wall and divide by 2 – this will center your picture perfectly in relation to your furniture!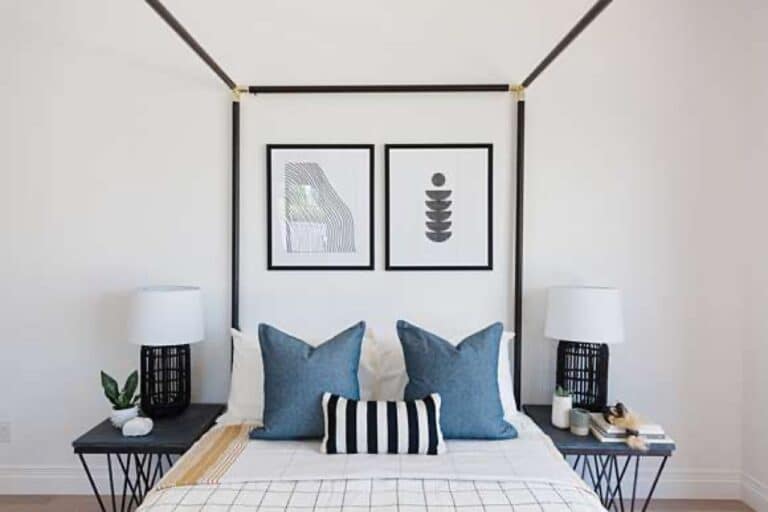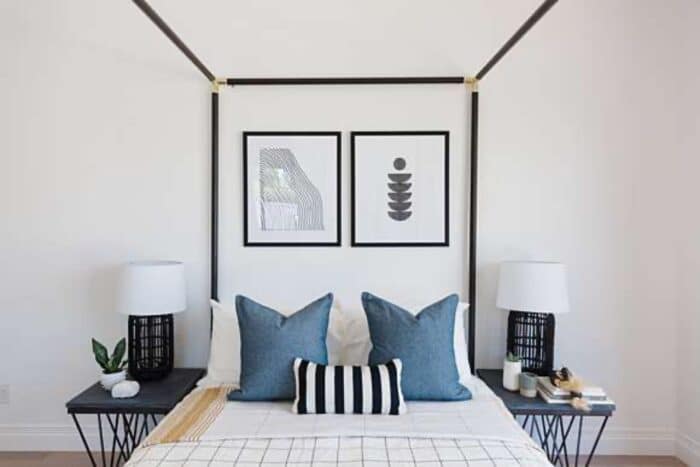 ---
Final Touches
We hope this has inspired you to get started on your wall displays and gallery walls. Don't be afraid to get creative and follow your artistic intuition! When you're ready, head over to our custom frame designer to get started on crafting the perfect frame for your family photos, artwork, and more. When laying out your photo walls just remember these few key points:
🏠 Prepare the wall
📏 Measure & mark
🖼️ Plot & hang your frames!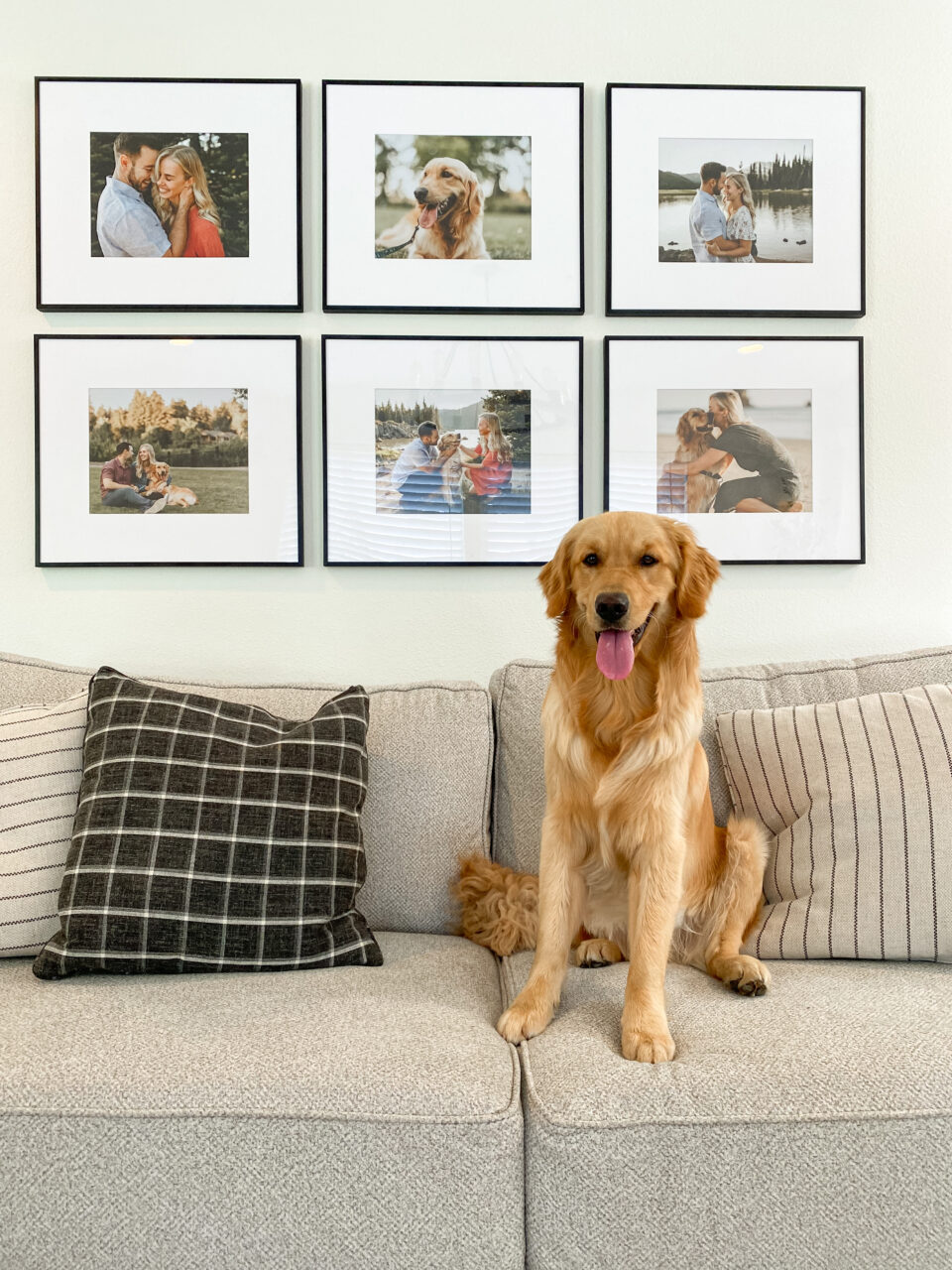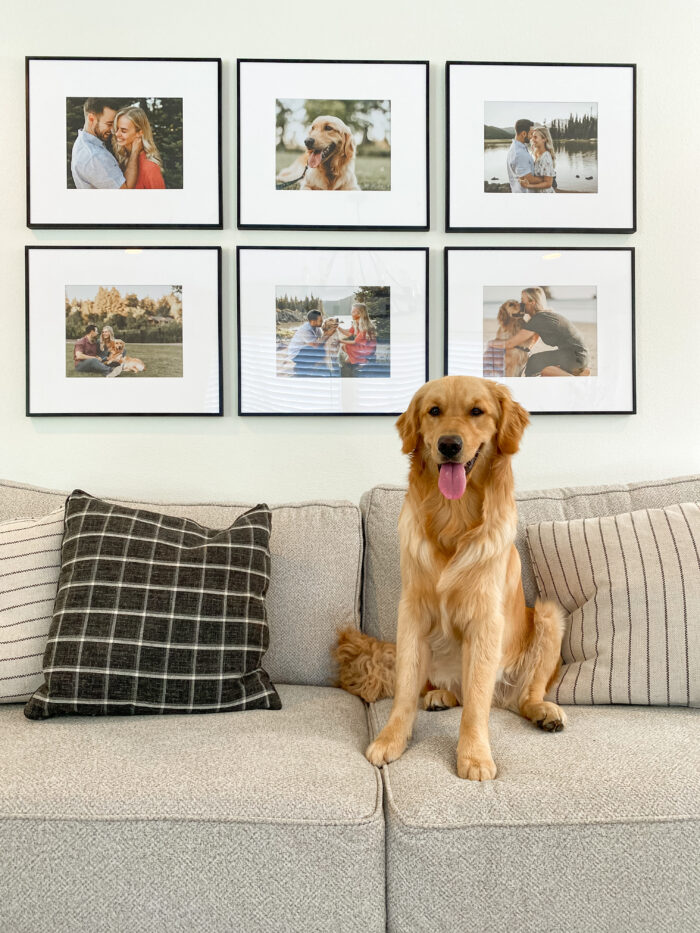 Show off your gallery walls! – Inspire others by sharing your photos, and tell us your story! If we share it, you'll receive a coupon for 15% off your next order!
Don't forget to follow us on our socials for more daily inspiration!
This post first appeared as Easy Level Framing, How To Hang Picture Frames Evenly – Every Time! on Frame It Easy - Learning Center for Custom Picture Framing.