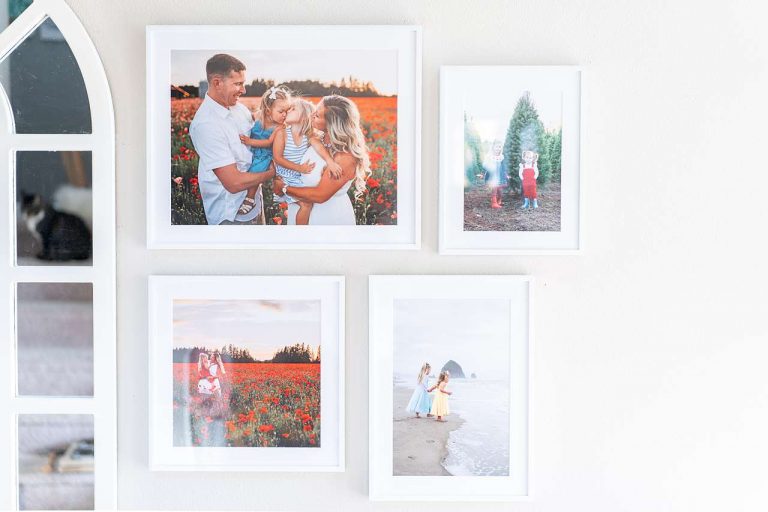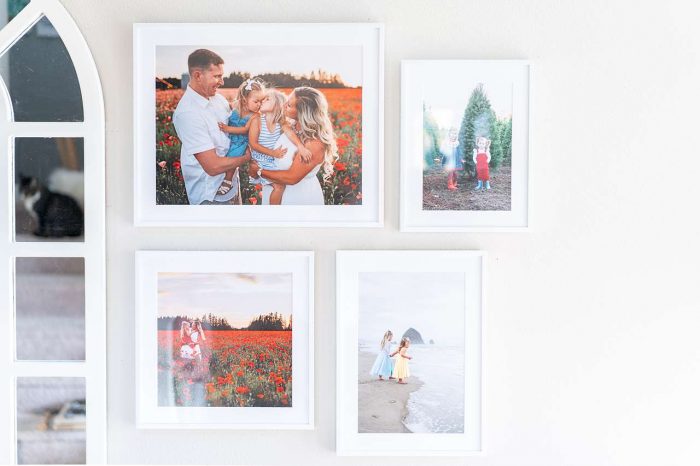 You got the perfect art, and you want to frame it — and if you're here, you've determined we might be the right fit and have decided to buy from us. (Yay!)
Below are some tips for ordering from Frame It Easy, and what you can expect from your first order (in addition to all subsequent orders).
How We Can Help
We offer custom frames that either:
Include prints that are delivered to you ready to hang, or
Empty frames that you can insert your own artwork into
We don't, unfortunately, offer services where we accept artwork in the mail, frame it, and then send it back to you. (Frames are replaceable, but potentially priceless photos or art isn't!)
We'd rather your artwork stay with you to make the framing process safer (not to mention faster!)
All frames ordered from our frame designer come complete with backing, an acrylic cover, matting (if you add it), and hanging hardware.
If you want us to print your art and frame it for you, we do that too! Simply upload your art into our frame designer and your frame will arrive fully assembled and 100% ready to display — all you have to do is remove the protective covering on your acrylic and hammer a nail into your wall.
Key Considerations for Uploaded Art & Photos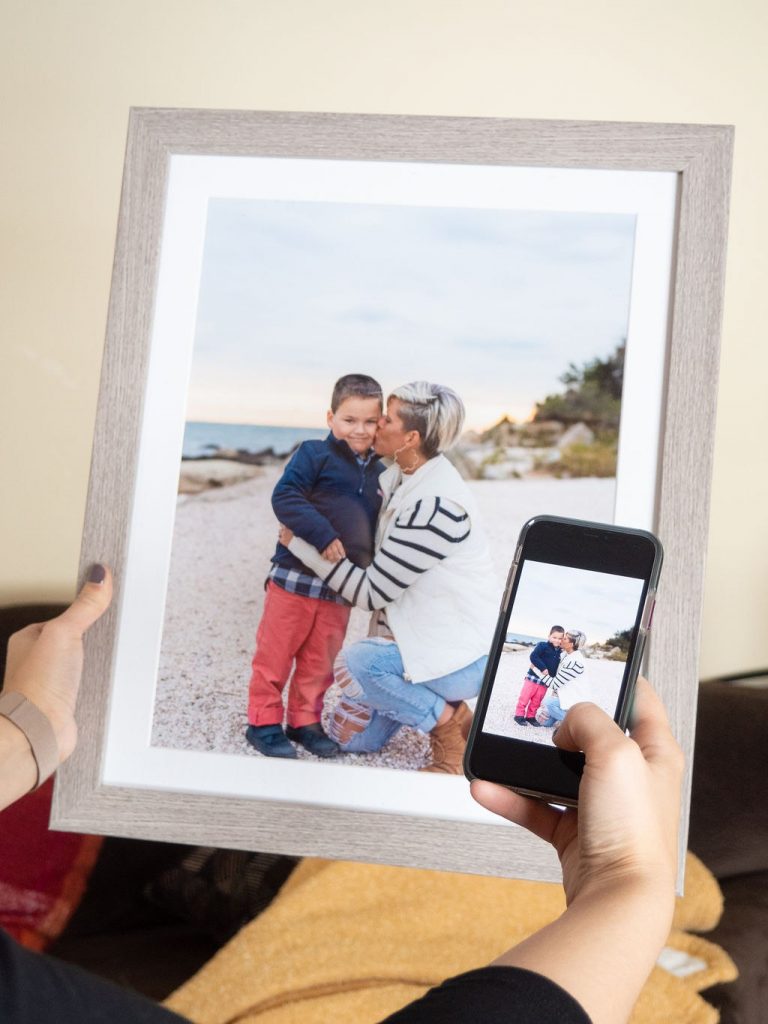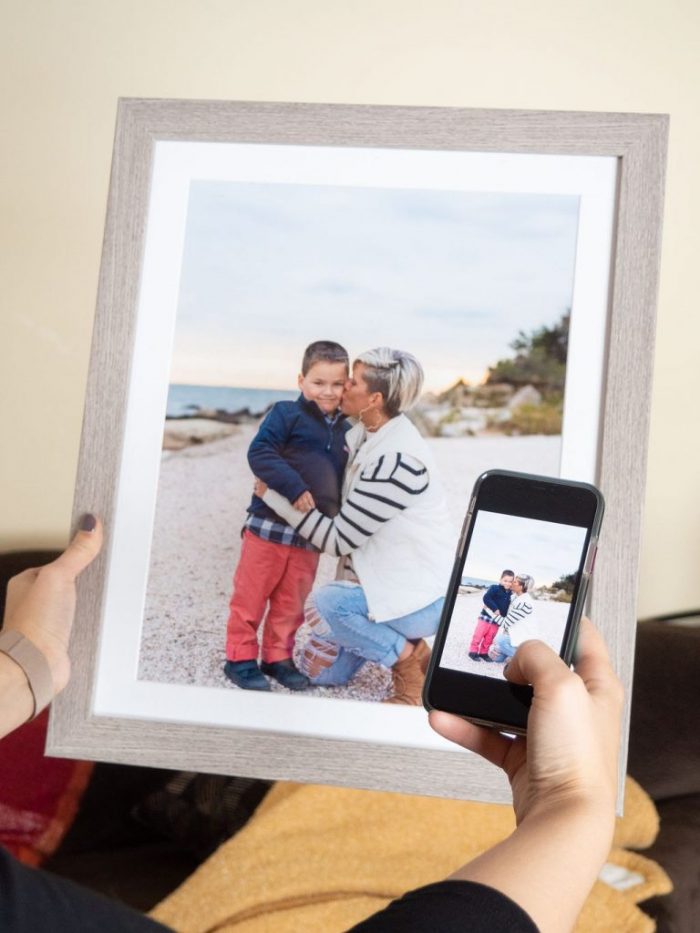 A few things to consider before trying to upload a file, however: We only accept .jpeg and .png file formats. The picture won't upload if your file isn't in that format.
In addition, it is important to ensure the resolution of your file is as high as possible, which would ensure two things– the quality of the print, and our ability to print it at different sizes. If your image file is too low of a quality, it would limit our ability to print it in larger sizes. In extreme cases, low quality could negate our ability to print it at all. The best way to ensure that this won't happen is to upload the highest resolution file possible.
You can read more about resolution and sizing in our guide to formatting digital photos.
Measuring Your Art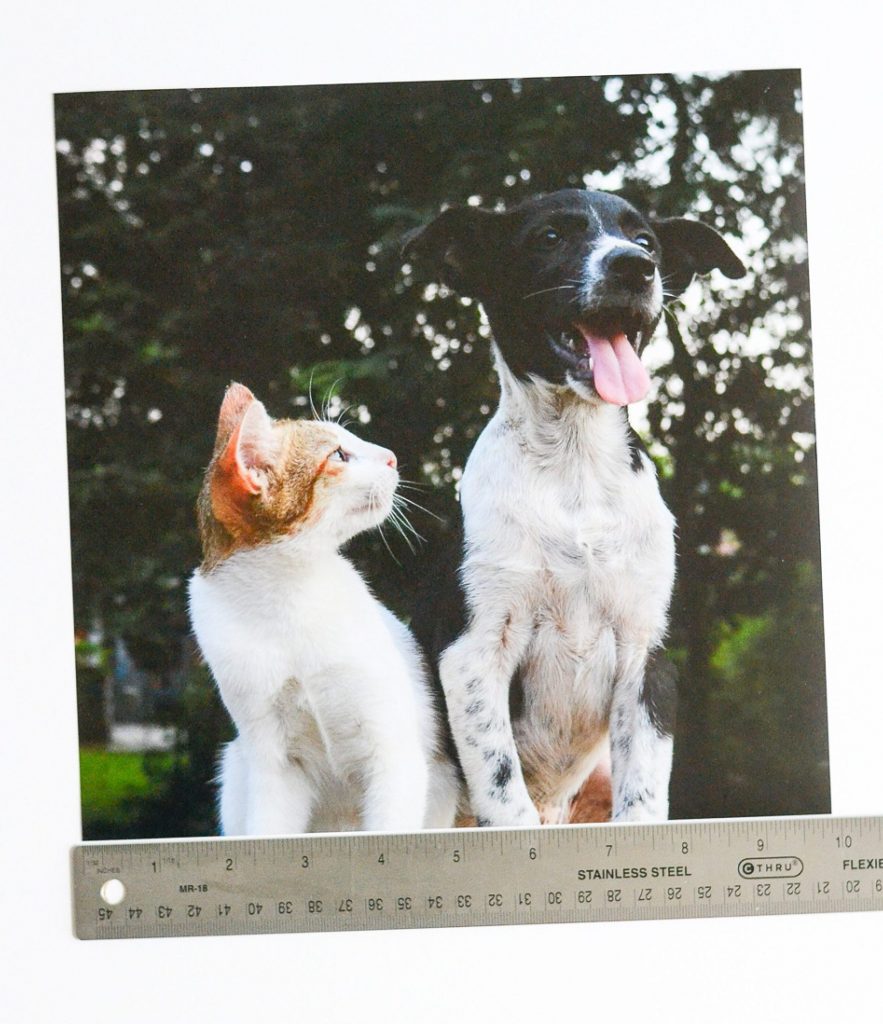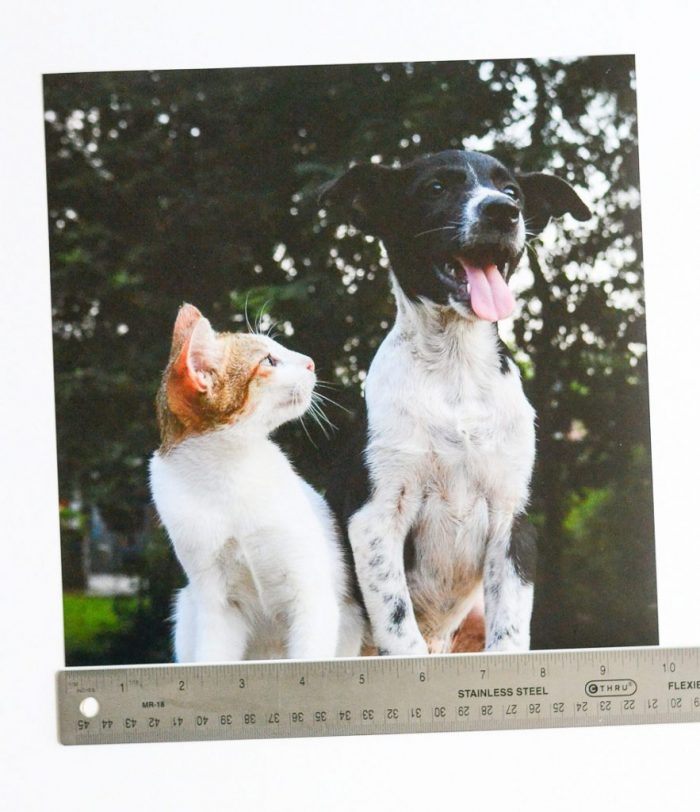 You can also measure art you already have, and we will send you an empty frame that is preassembled, with only minor disassembly and reassembly required to prepare for display. (Don't worry — we'll email you video instructions after you order, and include a printed copy with your packing slip.)
You can check out more tips in our guide for accurately measuring your art.
Matting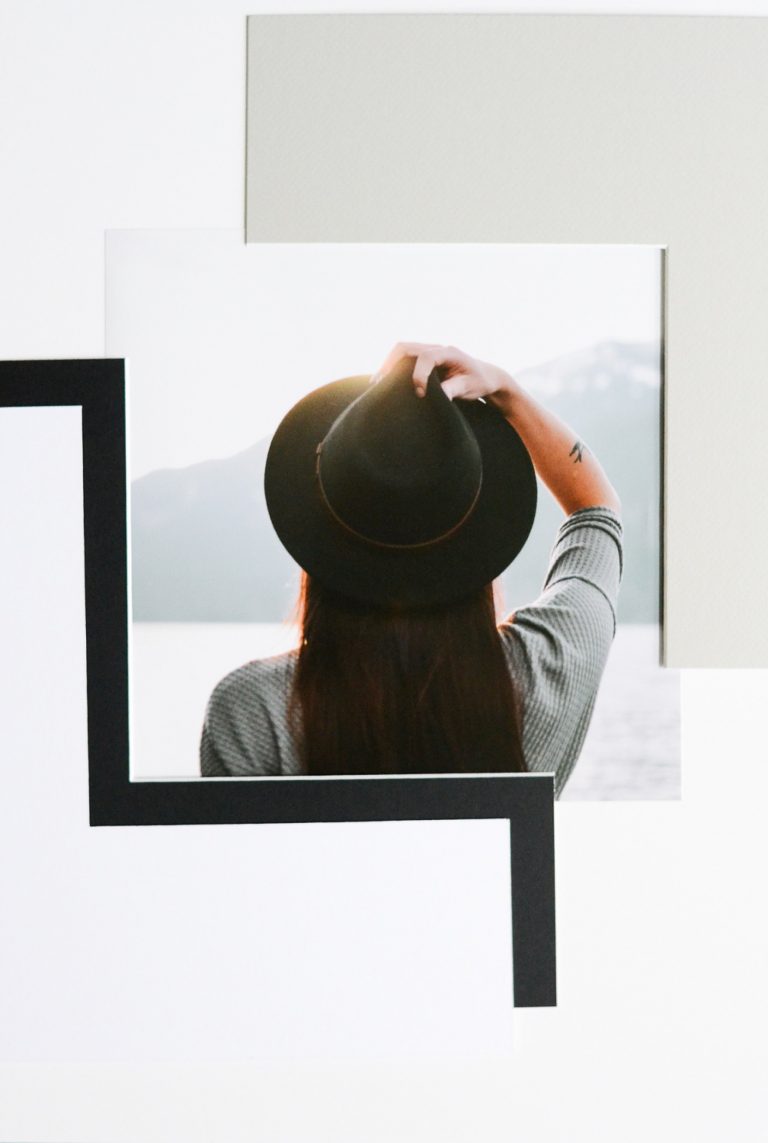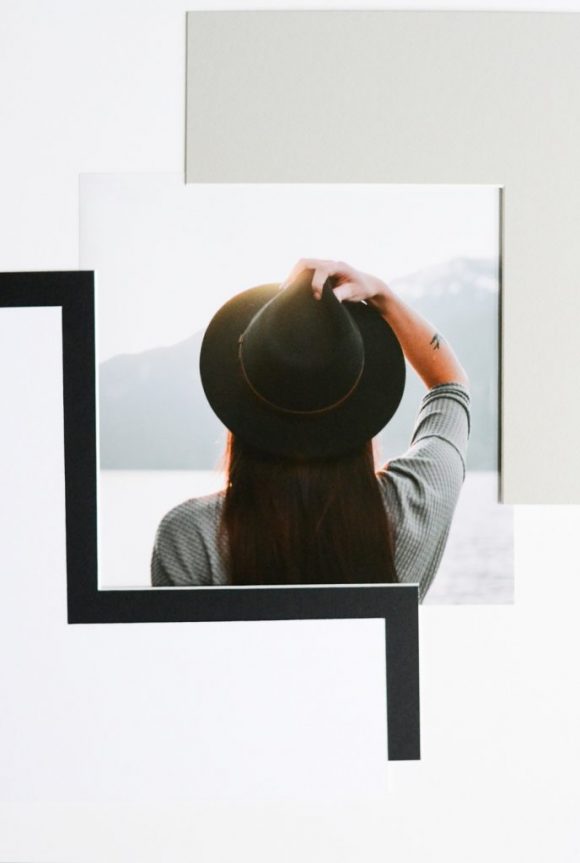 In terms of matting, whether you upload a print or measure your own art, there would be no need to adjust your "Art Size" to accommodate it. All you need to do is specify how much of it you would want and we'll do the math on our end. (We make the opening/size of the frame itself larger to accommodate the extra space needed for the matboard.)
To see how big the overall frame will be, simply hover over "Details" next to where you enter your art size.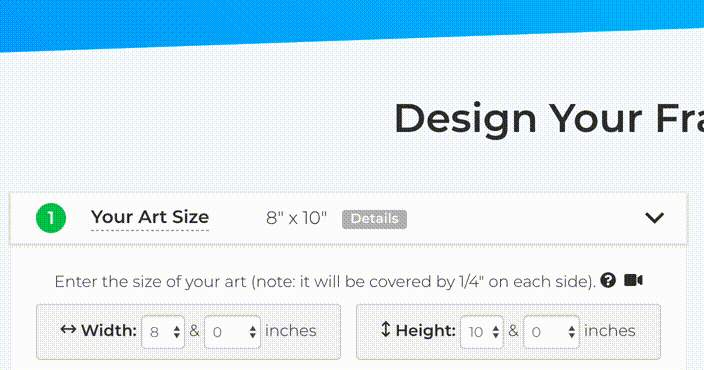 Matting, of course, is an optional part of the frame, so it's an aesthetic choice if you want to add single or double matting, if any.
*We unfortunately cannot accommodate matting for a frame with an opening of over 32″ X 40″. (This is because the matboards that we receive have a size of 32″ X 40″.)
1/4″ Overlap
We cut your frame and matboards around the "Art Size" that you entered, meaning that we subtract 1/2″ from the "Width" and "Height" that you punch in, respectively.
For example, if you enter 8″ X 10″– the default setting on our frame designer – the opening of the frame or matboard will be 7 1/2″ X 9 1/2″, removing 1/4″ from each side of the frame.
We add this overlap to ensure that your art is held securely in place within your picture frame.
For frames with mats, we incorporate the overlap to ensure that no gaps exist between the edge of your artwork and the opening of the matboard. This would expose the backing of your frame, and make for a less than ideal display.
This means that the Inside Dimensions of your matboard will always read 1/2″ less than the "Art Size" you entered.
*If you have important details near the edge of your art, the best you can do is give our website an artwork size that is 1/4″ larger in each dimension than your art. So for example, if your art was 10″ x 10″, you would use an art size of 10 1/4″ x 10 1/4″. This way, we'll send you a frame that only covers the artwork by 1/8″ on each side, which is the smallest overlap possible without the artwork revealing the backing behind it on at least one side, or "falling through" the mat opening.
The Frame It Easy Process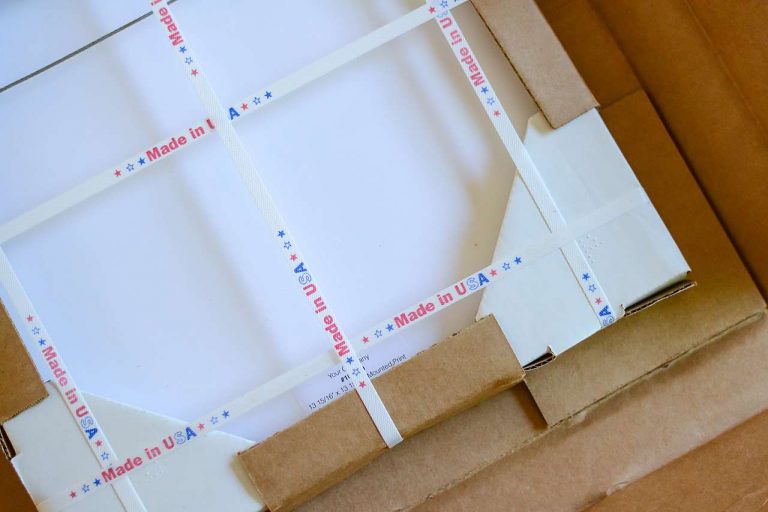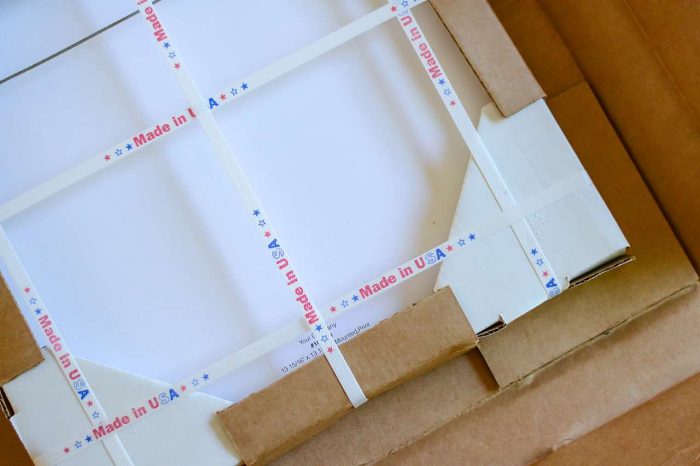 Once you place an order through our website, it goes through an automated system of checks and statuses so that we can ensure no detail is missed.
Production & Assembly
As soon as you pay for and confirm your order, it goes into our system in which it will take a few business days for our team to produce it.
Our production process ranges from cutting the frame rails exactly to your specifications, to crafting a multi-piece package that will keep it snug and secure during its journey to you.
Packaging & Shipping
Every package is custom made to the individual frame(s) you order. This means that no frame is just removed from a shelf, stuffed in a pre-made box, and then sent on its way.
Instead, we custom make an outer box and a tray for each frame to sit in that is both tailored to the outline of the frame and built to sit in the package itself.
We then strap everything in securely to help maximize the probability of your frame arriving safely.
What to Do Once You Receive Your Frame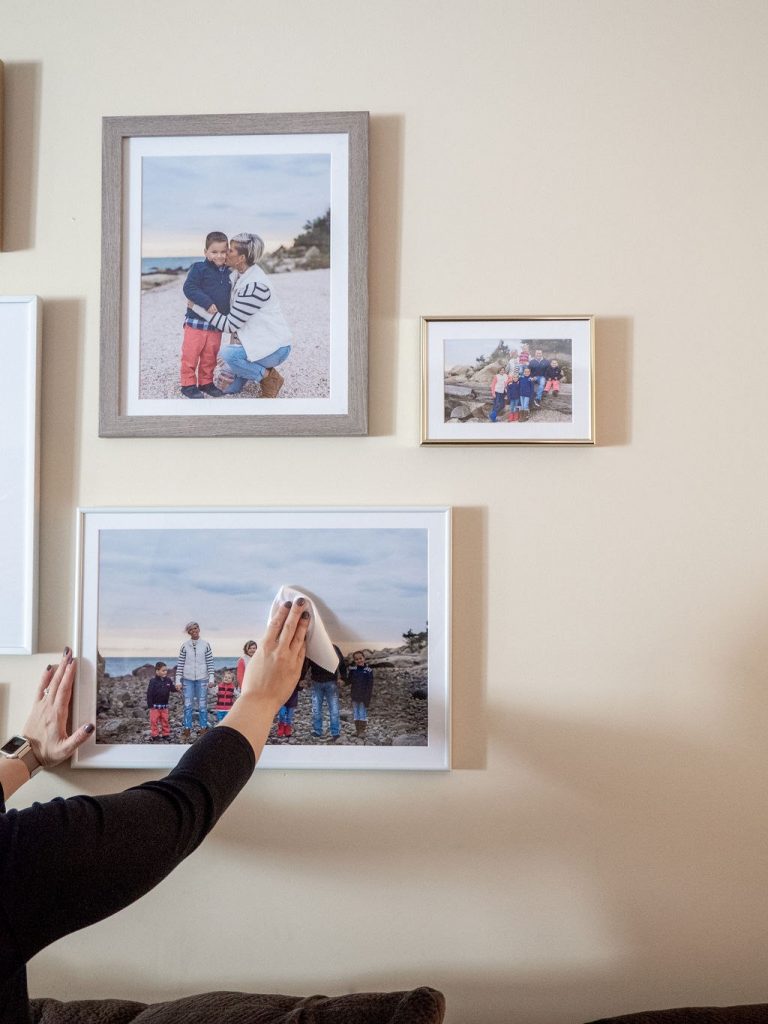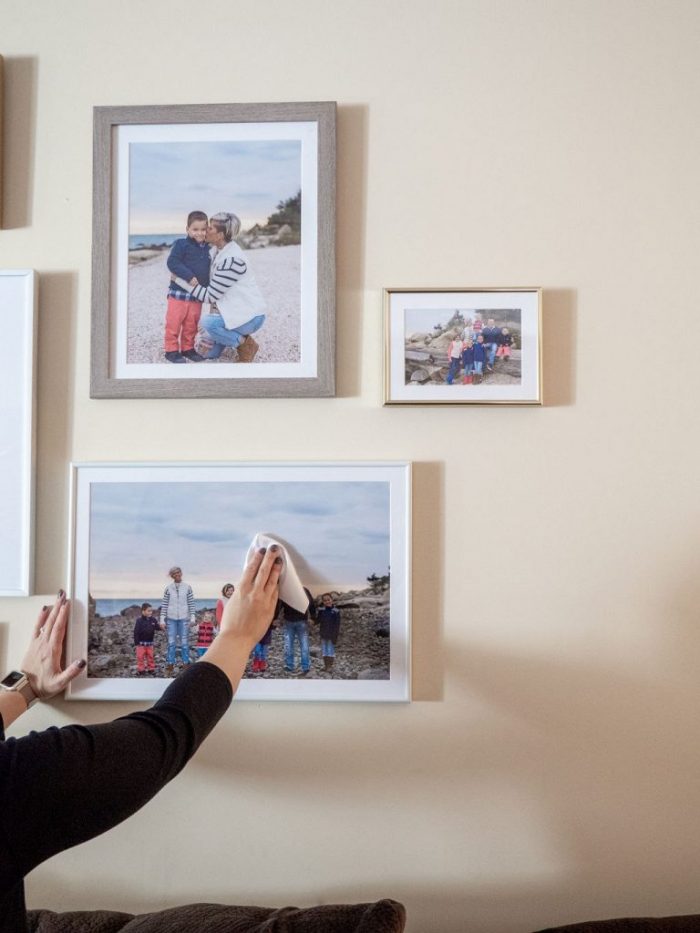 Once you receive your frame, if you ordered a print with it, you can simply remove the film from the front of the acrylic and display it on your wall — after you install the hook and nail we supply with your order, that is.
If, however, you ordered just a frame, you would need to remove the film from both sides of the acrylic, sandwich your art between the backing and the acrylic, and slide the newly composed triad back into the frame rails. Once you've done this, install the hanging hardware, and you should be good to go to hang your frame on the wall.
You can find our metal frame assembly instructions here, and our wood frame assembly instructions here.
To care for your frame we recommend dusting it off with a microfiber cloth every now and again.
Final Thoughts
So, to wrap things up, the main things you should note before placing an order with us are that:
We remove ½" from the "Art Size" you enter to create a ¼" overlap around your artwork. This is done to keep your artwork in place, which is a necessary measure.
We are unable to create a frame with Matting that has an opening larger than 32" X 40"
Frames ordered with prints arrive 100% ready to display — just remove the film from the front, and you're good to go.
If you're ordering a frame to add your own art, be sure it is measured accurately to insure you'll receive a perfectly fitting frame.