This past year has seemed to go by faster than the one before. With only a few months left in 2021, we can't help but think about the decor trends that will be dominating 2022. We spend a lot of time in our homes, so making sure that your space is comfortable and fitting is important. The best part about most of these design trends is that they will be in style for years to come, so if you are looking for something that will stick, you're in luck!
So let's get into the new decor trends that we think are going to be taking over 2022 and you can pick and choose which you want to add to your space.
Muted Colors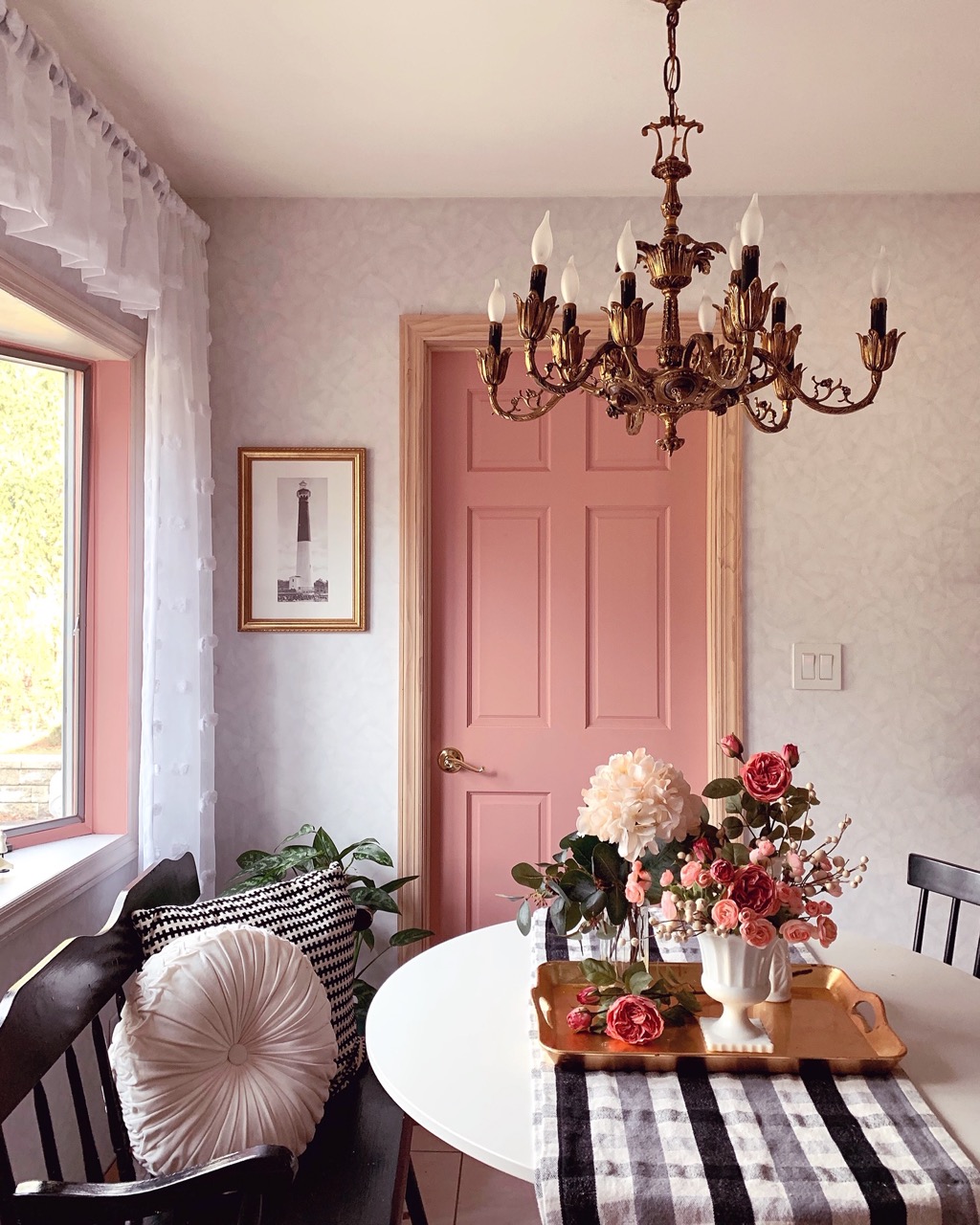 When decorating or re-decorating your home, you will first want to create a color palette for your room. This can be the same throughout your entire home or can differ by room. The easiest way to create a color palette is by following the 60-30-10 rule. We've talked about this before on our Learning Center, but if you've never heard of the 60-30-10 rule, let us tell you a little bit about it. It's a classic home decor rule that helps create the perfect color palette for your room. This is how it is split — 60% of your room should be your dominant color and be applied with things such as your wall colors (accent walls being the exception) and large decor pieces such as your sofa or rug. 30% of your room should be a secondary color. This color should be different enough from your dominant color, but they should still compliment each other. This color can be used in other furniture pieces, curtains, and linens. The last 10% of your room should be your accent color. This can be used for accent throw blankets or pillows, framed artwork, and other little trinkets around your space.
People tend to lean towards "neutral colors" such as white, black, tan, and the like, and while those colors are great to keep your decor simple, 2022 is all about statement. Muted colors will be a big hit, so look at greens, watery blues, and taupe. Deep, rich, teal colors will also be big as well as pinks with red undertones and citron colors. The best way to make a statement in your home is by creating an accent wall. Accent walls are a great way to spice up your room without making any major changes. You could also use these colors as accent pieces like pillows, throw blankets, and even in your art!
Wallpaper on Ceiling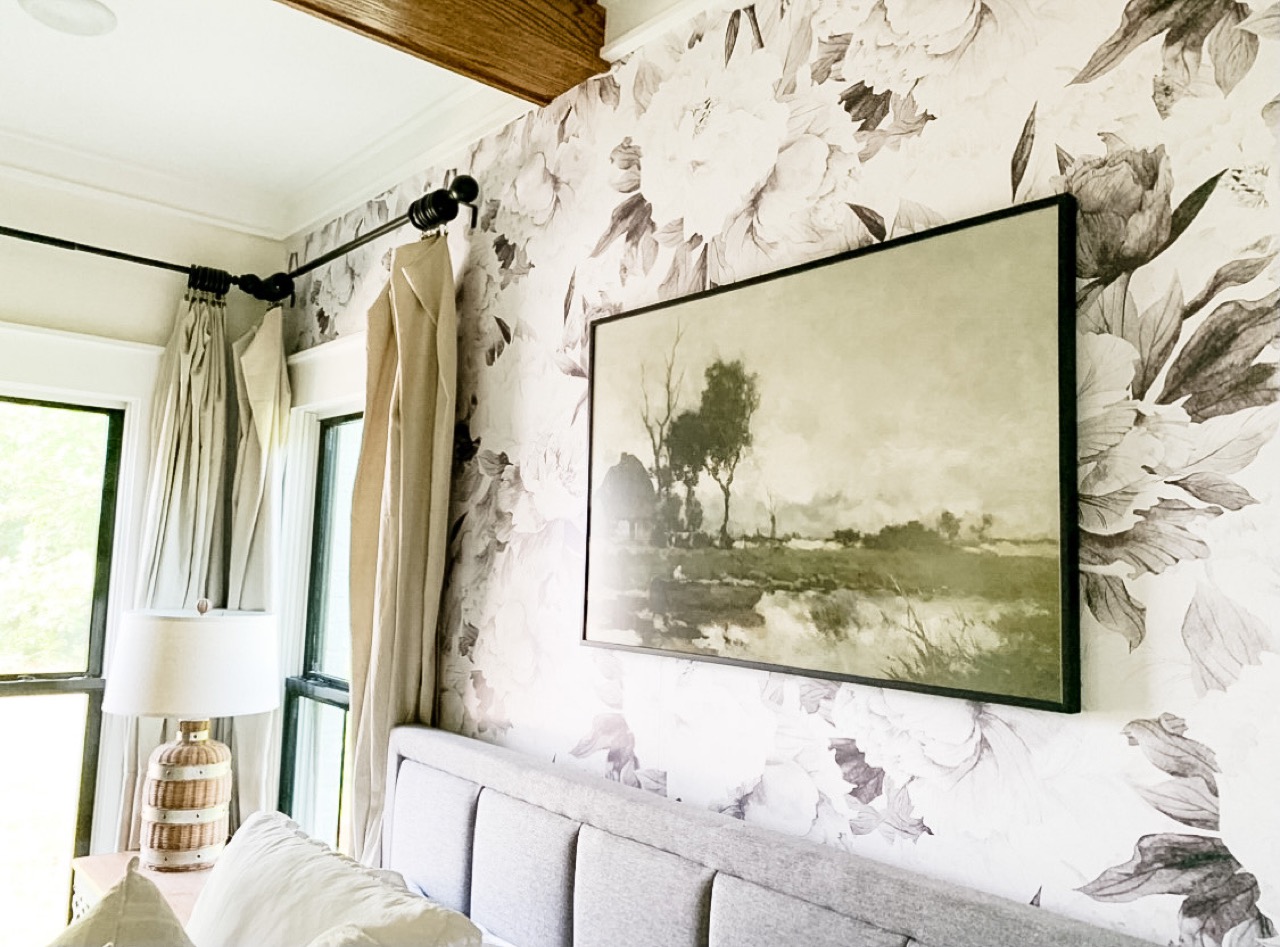 One thing we are going to see a lot of in 2022 — stepping outside of the box and trying something new. New year, means new you, right? Don't be afraid to try something completely new and step outside of your comfort zone. Wallpaper on your ceiling is a trend we're going to see a ton of in 2022. The best part is you can just purchase a peel and stick wallpaper so it won't require a ton of work or damage your ceilings if you ever want to remove it or change the pattern!
Now, we know what you're thinking. Isn't wallpaper outdated? But we're not talking about that floral pattern in your great-grandmother's kitchen. We're talking about the cool patterns and fun colors that can elevate your space! You can find peel and stick wallpaper at places like Home Depot, Bed, Bath, and Beyond, and online at Wayfair. Find a style or color that best fits your decor and create something amazing in your home.
If you're not ready to add any wallpaper to your ceiling but found a great print you do want to add to your home, consider adding it to just your walls to try it out. Or better yet, cut up some different sizes and add them to frames. This gives you the chance to still display the amazing print, without fully committing to having it all over your walls. Our Ashford frame style would be perfect for this because it won't distract too much from the print but will give it a nice border for its grand display.
Organic Modern Decor Style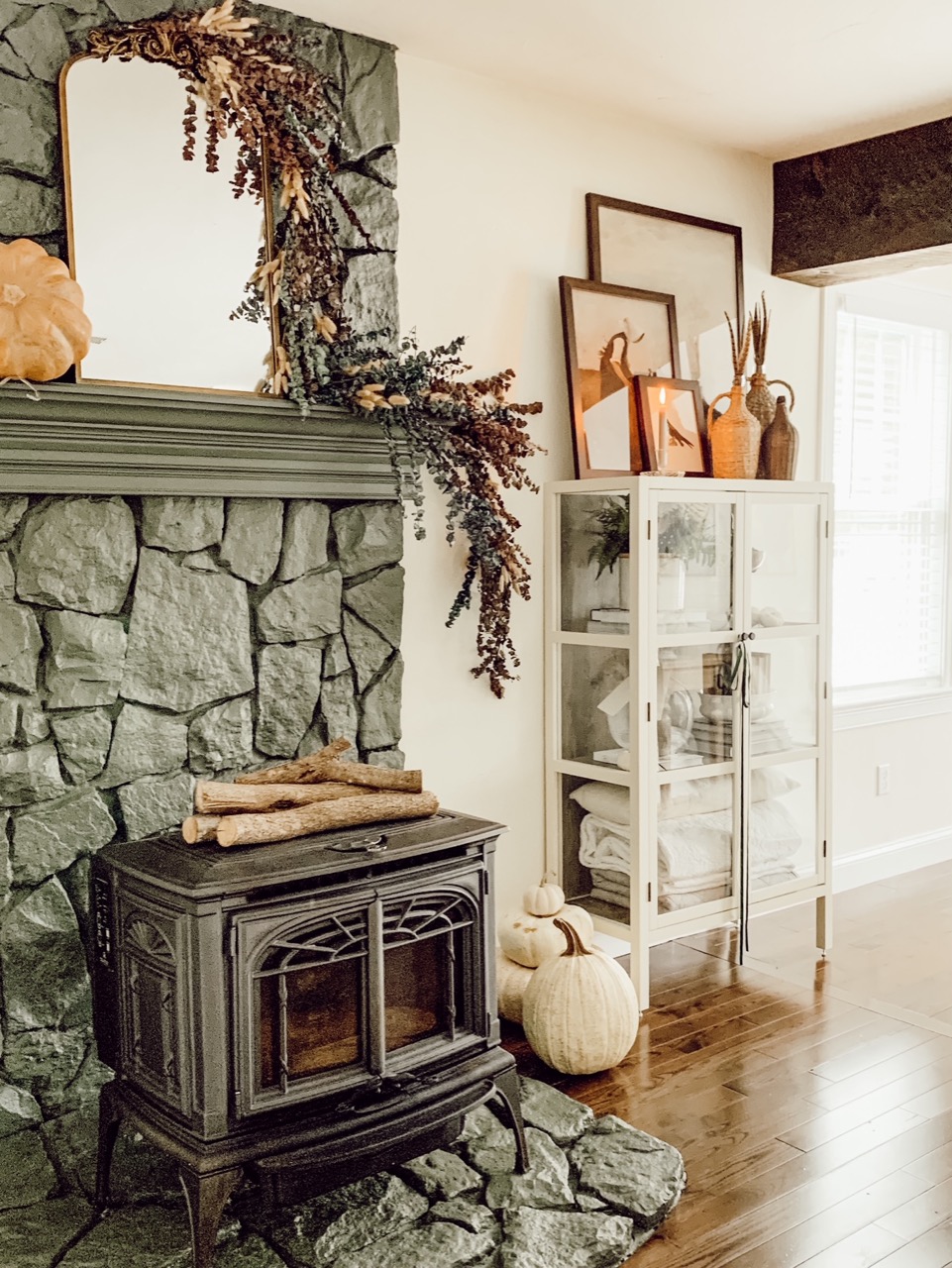 We recently shared the organic modern decor style on our Learning Center and we are absolutely obsessed with it! The term "organic modern" refers to an overall interior design style that is a perfect mix between the modern style that includes clean design lines, neutral colors, and minimalist decor, and a natural style that includes the use of natural materials, colors, and surfaces. Organic modern gives a comfortable look and effortless feel to your home decor.
The organic modern decor styles uses tons of natural materials. Those materials include stone, wooden ceramics, lime wash walls, and natural fibers such as linen, bamboo, cotton, and seagrass. Natural materials are another popular trend that we are going to be seeing a ton of in 2022. Even if you don't completely transform your home into the organic modern interior design style, consider adding a stone or wood accent wall for a pop in your room! Of course, don't be afraid to mix and match these materials to create something special with your decor. As we always say, when it comes to home decor, do whatever you think looks best. It is your home after all!
Vintage Is Making Its Grand(millenial) Return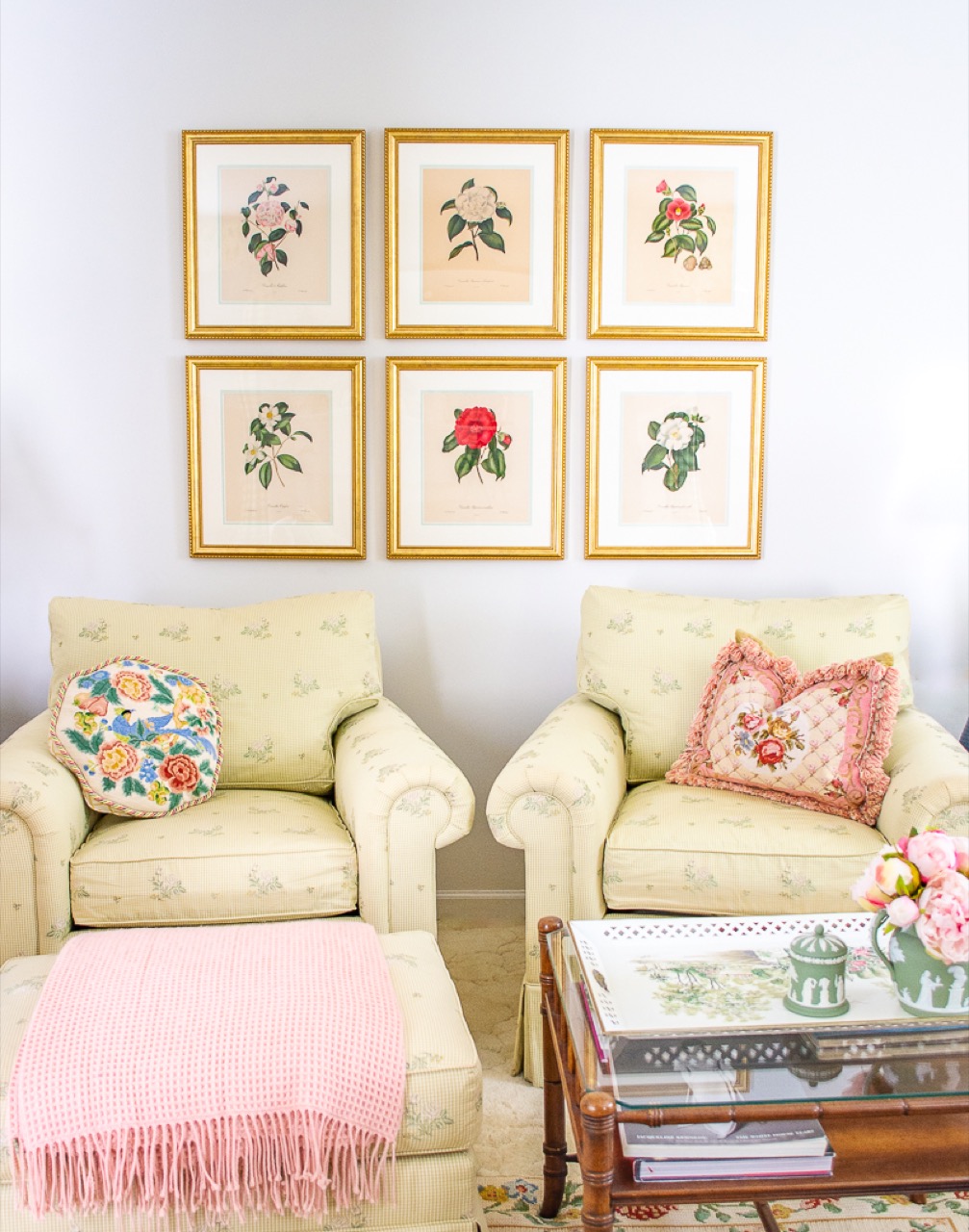 The granny-chic or grandmillenial interior design style is your grandma's decor refurbished and revamped for the 21st century. It is the perfect mix between old and new and supports using vintage items in their original condition. So instead of refurbishing the vintage items you took from your grandmother's attic, keep them exactly how they are and let them shine! Granny chic is filled with designs, patterns, colors, and textures and that's what makes it so unique and fun.
Of course, if you're not ready to go back to the 70s full-blown, try adding a few vintage pieces around your home. Maybe you have your grandmother's old grandfather clock, add that to your living room as a statement piece. Or maybe you have a few of her handwritten recipes, consider framing them for your kitchen countertop (hint: our Granby frame style would be the perfect frame for this piece, it's an ornate wood frame that would add the cherry on top!)
Wrapping Up The Year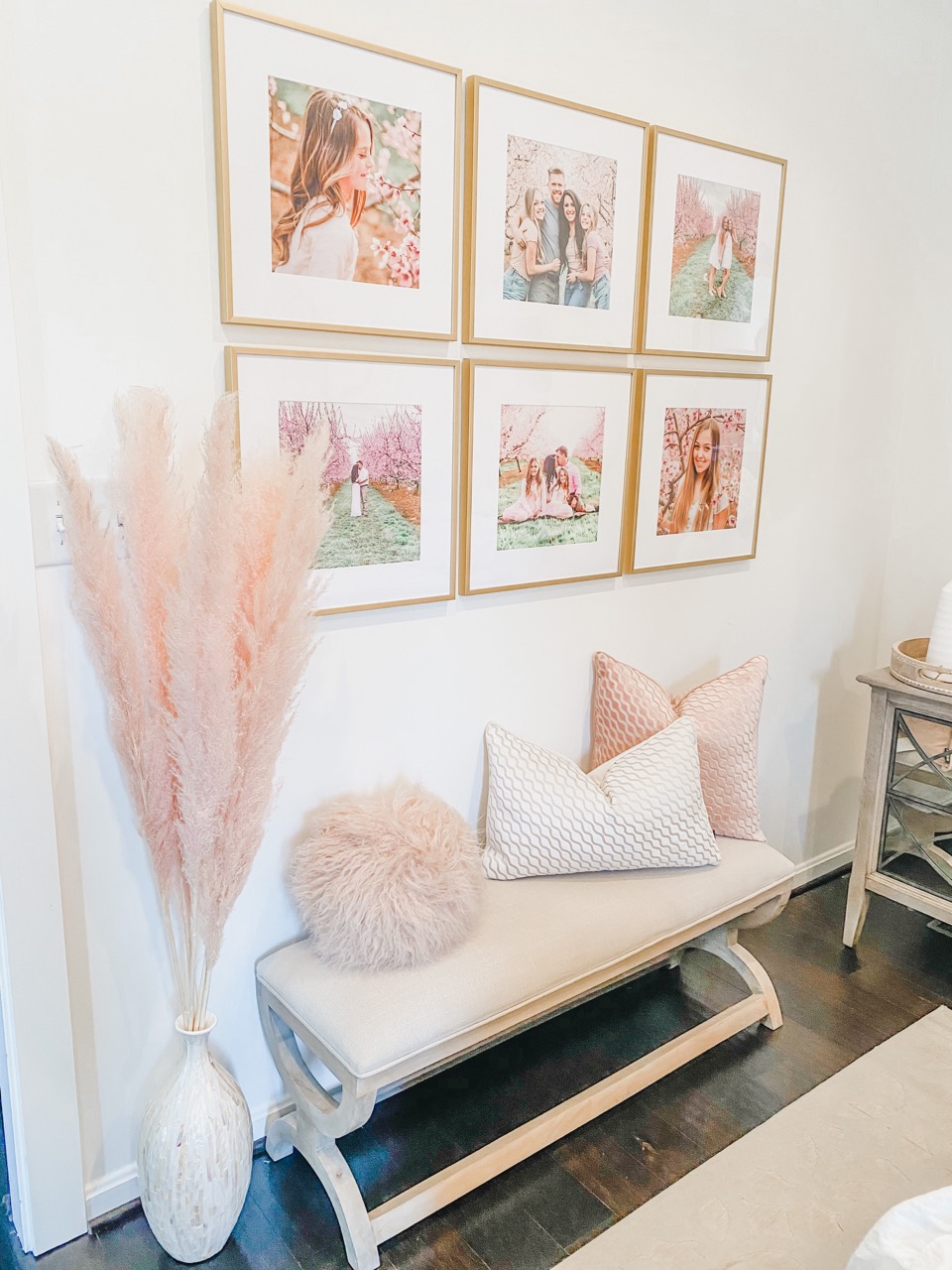 We hope we've inspired you to try some of the trends in your own home. Of course, these are only a few of the many trends that we are going to see taking over 2022. Be sure to check back with us as we continue to update you with amazing trends, popular colors, and interior design styles to try around your home.
As always, if you try anything on this list, be sure to share a photo with us on Instagram so we can see how it turned out!