Upgrade your photography game by framing your photos with custom frames! Framing photography with personalized frames will transform your pictures into works of art, adding a touch of elegance and individuality. With a wide range of styles and materials to choose from, you can find the perfect frame to complement your photos and enhance their visual impact. Whether you're displaying your favorite family portraits or showcasing your professional photography, custom frames will elevate your images to a whole new level.
Join us as we explore easy ways to turn your photos into fabulous wall art, and get framing and hanging advice from the pros you don't want to miss!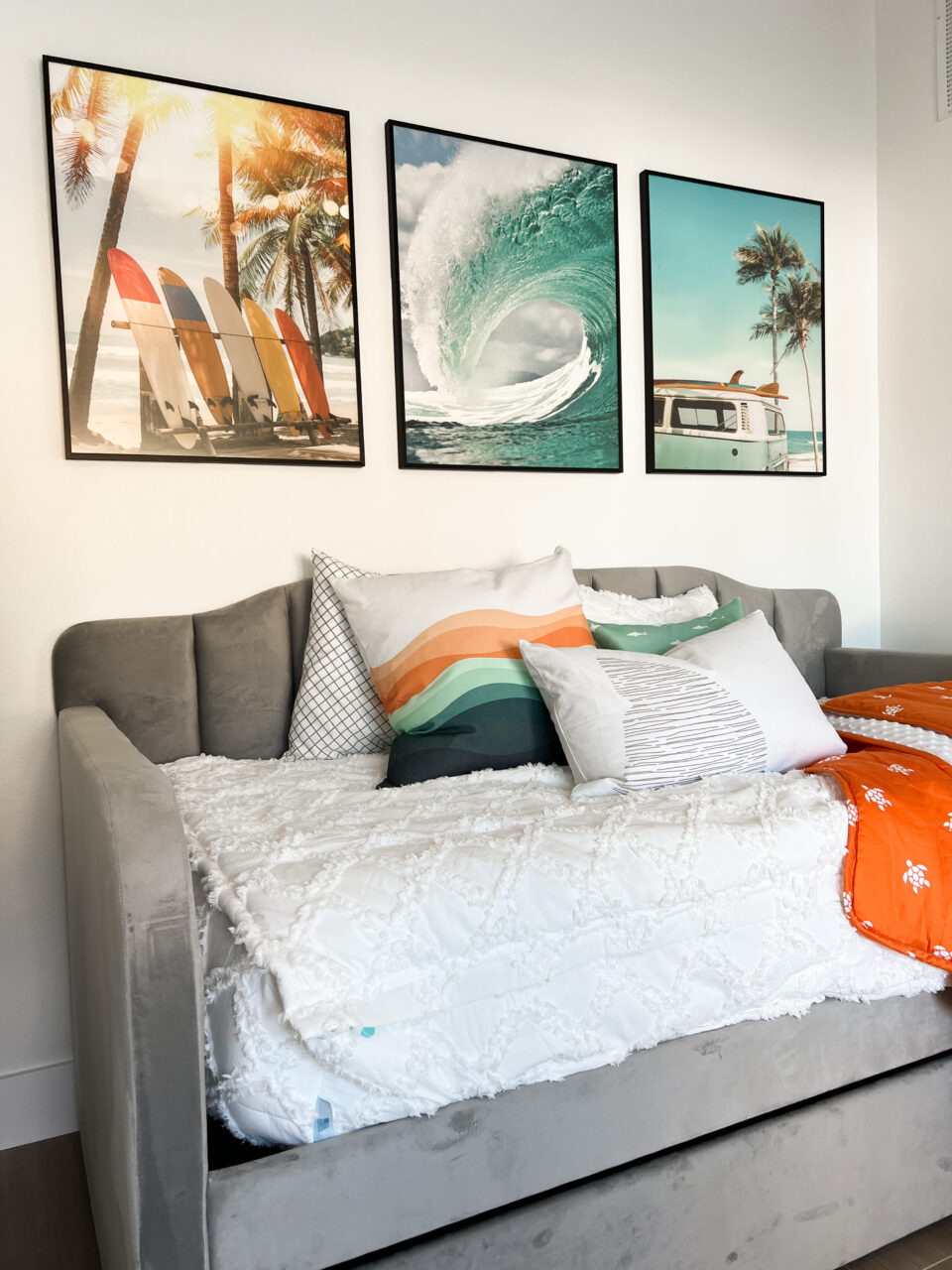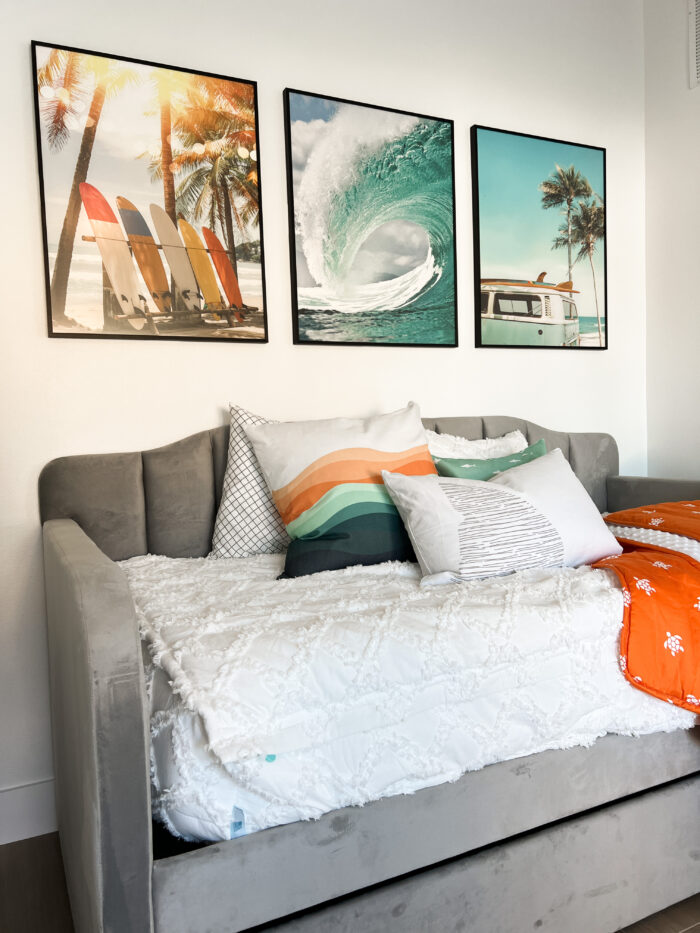 ---
Printing Options
So, you have a collection of awesome photos on your phone or digital camera, but you aren't quite sure what to do with them. Our rule of thumb is if you have photos that are meaningful to you, you should show them off! Whether they're from your favorite photo shoot with a memorable client, or a cherished family holiday, your favorite photos deserve to be displayed so you and your guests can enjoy them!
If you're curious about how to get those photos from your device to your walls, we've made it easier than ever to print and frame your best photos! Just head to our frame designer to upload your digital file – we accept .JPG, .JPEG, .PNG, and .GIF file formats. Our super-intelligent interactive designer automatically sizes your photo for optimal clarity so you don't have to guess which size works best. From there, you can choose your frame and matboard design options and we'll print, frame, and send you a ready-to-hang picture!
We use professional-grade, large-format printers with archival-quality ink on premium paper and we never resample or perform destructive edits on your files. Your images will appear vibrant and sharp, and are guaranteed to impress everyone who sees them!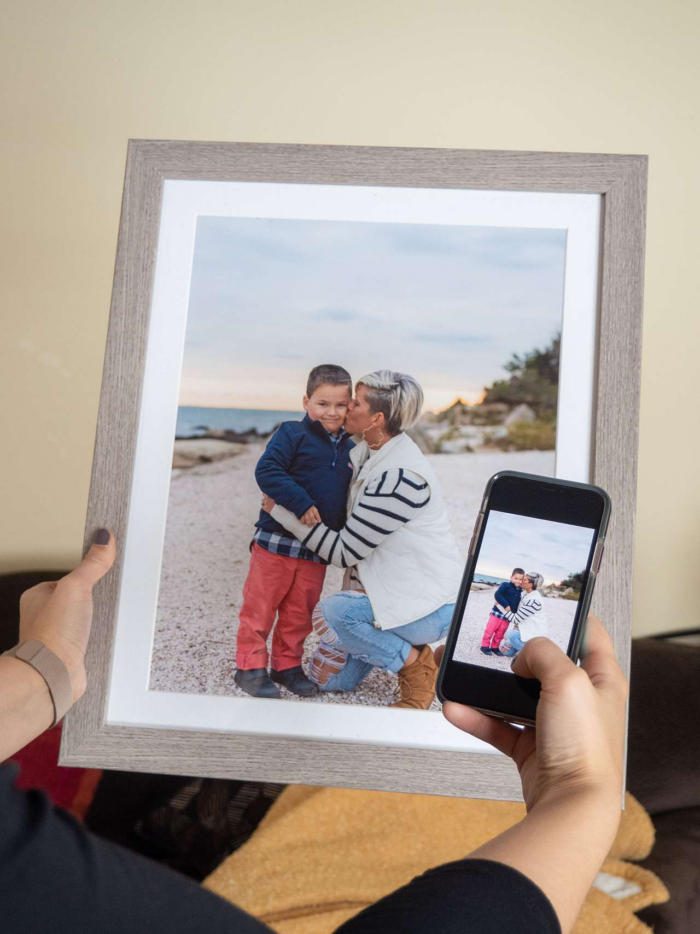 ---
Framing Options
While printing your photography is a great first step towards enjoying it, we absolutely recommend you take your photos to the next level with a frame. Not only is it an elegant finishing touch, but it helps protect your memories from UV damage, staining, ripping, and fading! And keep in mind that not all frames are created equal: Frame It Easy frames not only stand the test of time compared to big box chainstore options but our frames are made right here in the USA using eco-friendly, sustainably sourced materials!
Better yet, our trendy collection of frame styles means you'll be able to source the perfect style and size frame customized exactly as you want it! Whether you're looking for something sleek and modern, or elegant and sophisticated, there's a frame style for every preference! Take a look at some of the options below if you need a little inspiration:
Granby Frame
Our Granby frame is a customer favorite, with a handsome wood exterior that features intricate detailing. It fits well in traditional spaces and comes in a variety of fabulous finish options.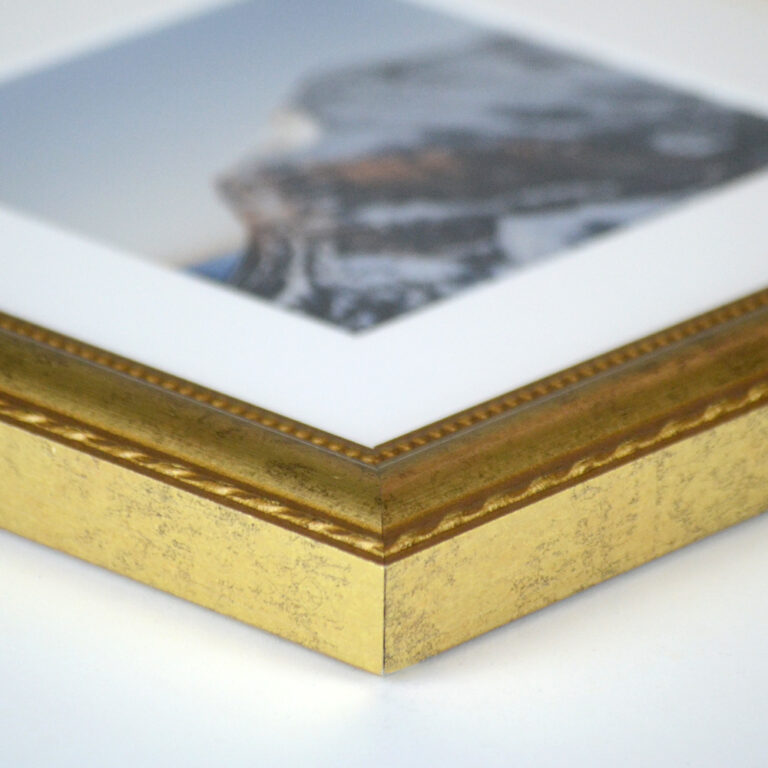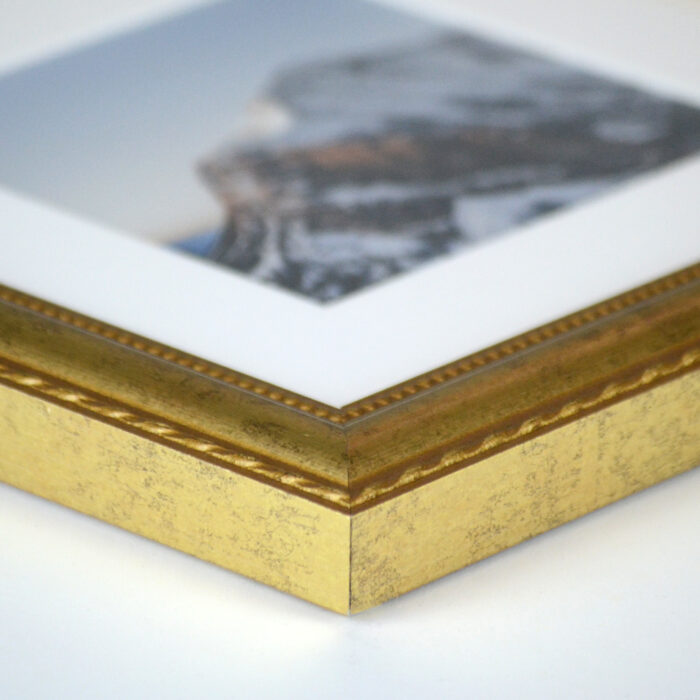 Hanover Frame
If you're looking for something a bit more playful, our fun Hanover frame is a thinner metal entry with a rounded face that you can source in colorful finish options!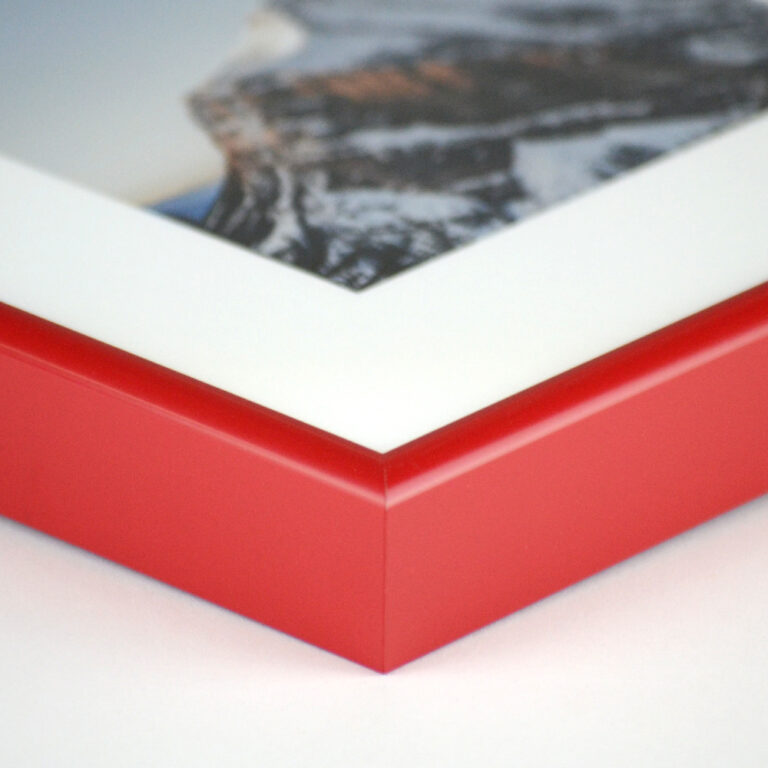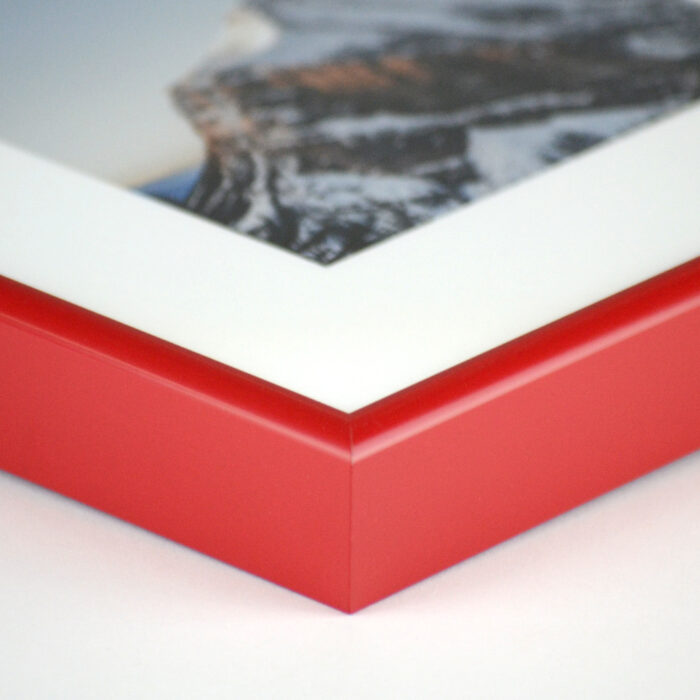 Derby Frame
For a more classic look, our natural wood Derby frame is a sophisticated selection with unique grain expressions that showcase framed photography spectacularly!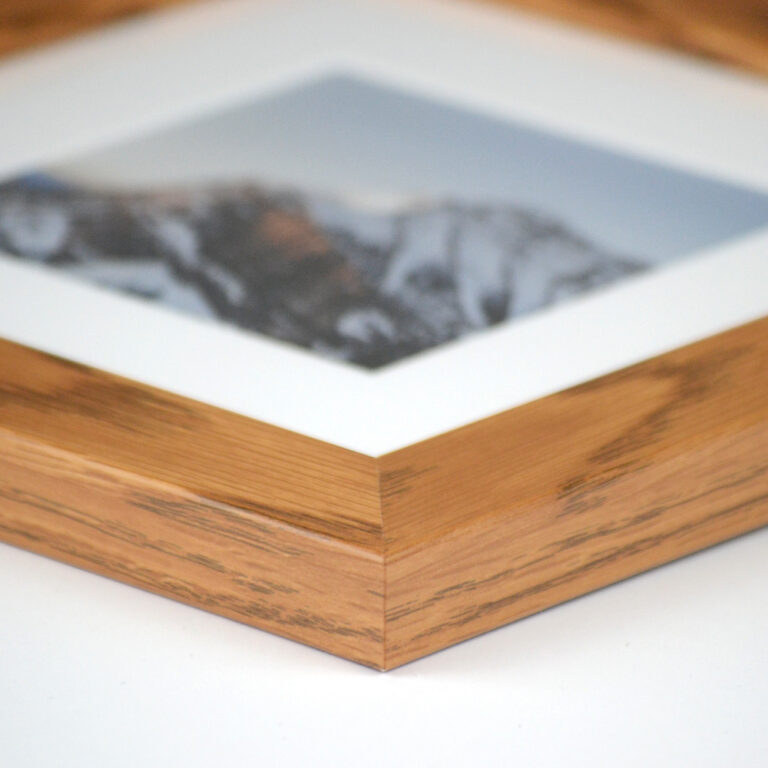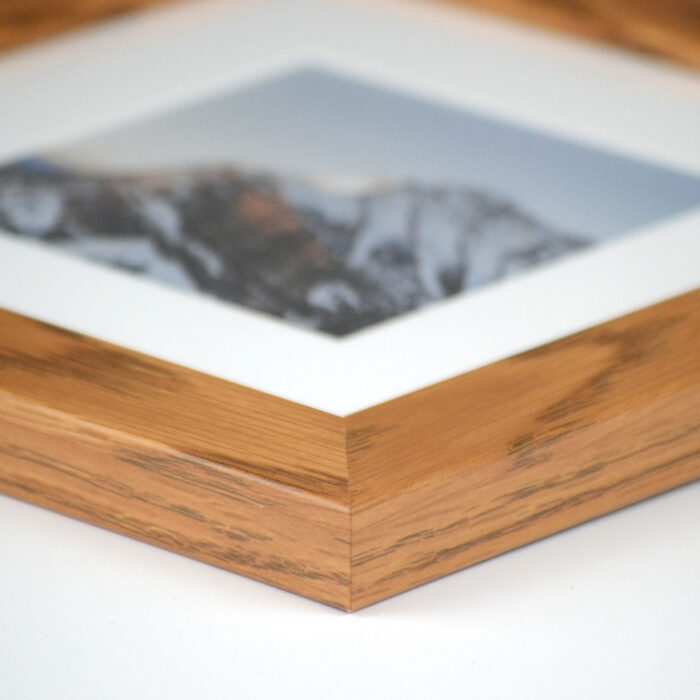 ---
Sign up for our weekly newsletter and receive
tips, inspiration, and discounts on our custom frames!
---
Matboard Options
While framed photography looks great with or without a matboard, if you're interested in making an even bigger styling statement, you'll definitely want to consider adding a matboard to your framed photography. The two main purposes of matboards are decoration and protection. They can serve as additional decoration to your photograph or artwork. When the right color is chosen, it can help draw your eye toward the framed piece. Matboards also protect the photograph or artwork by separating it from the glass (Lens Cover). This is important because condensation can build up inside the glass, which can result in water damage to the framed piece.
Confused about which color to select for your photos? There are a few strategies you can use to make choosing matting a bit easier: If you really can't decide, you can't go wrong with a white matboard. It's a classic choice that designers and professionals use for their art or photos. For a more colorful option, try to pull a color out of your photograph and match it to a matboard color. If it's not an exact match, that's not a problem – using something in the same color family works too.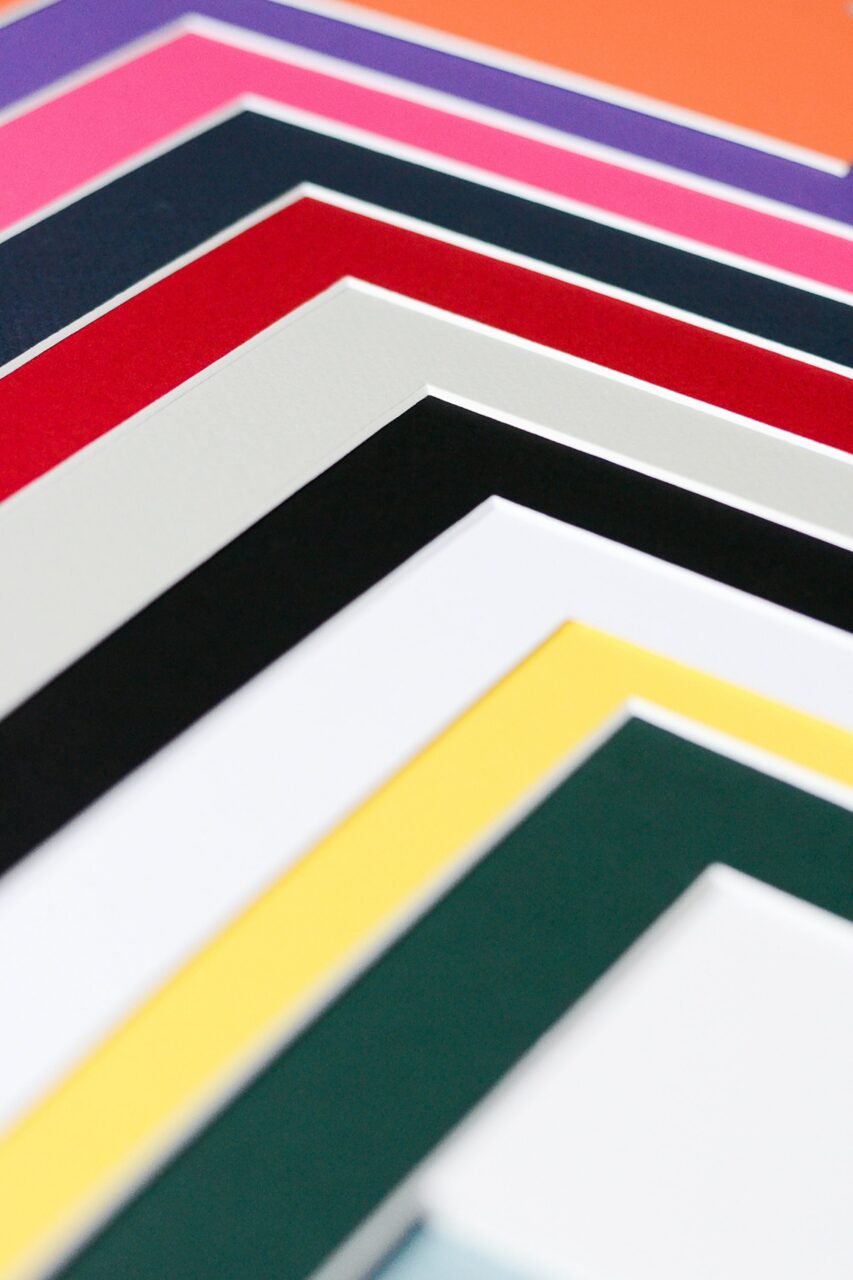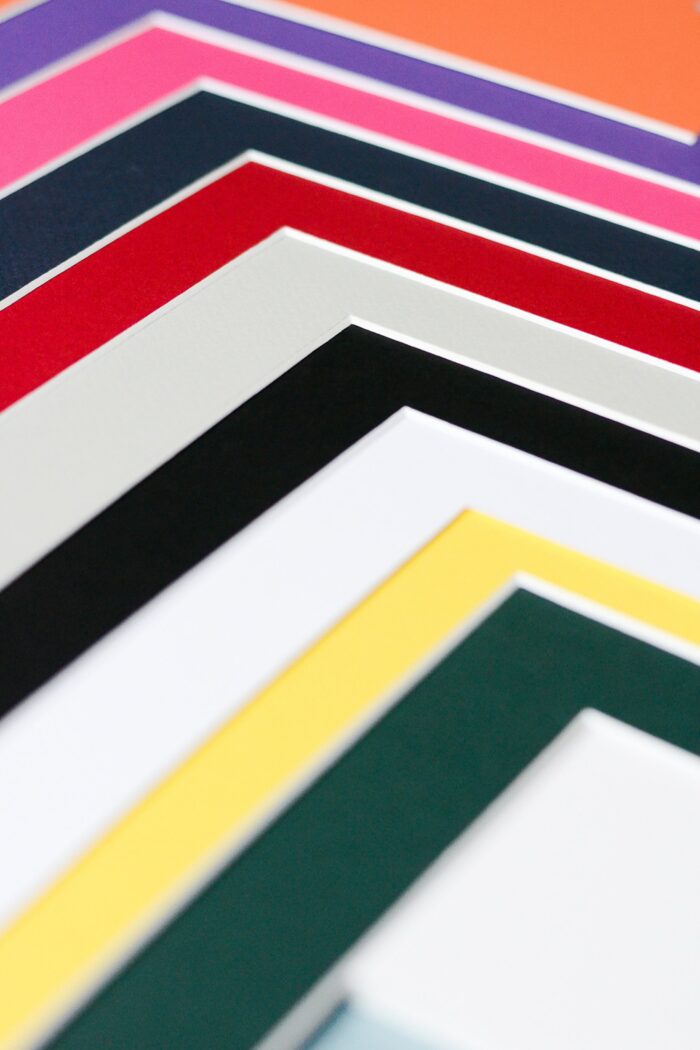 ---
Display Options
Once you've found the ideal frame and matboard combo and placed your order, you'll need to consider all the creative ways to display framed photography and how you want to showcase your own pieces! If you're limited on wall space, you'll want to check out our EaselMate™ accessory, which acts as an easel stand for any of our Wood or Metal frame styles up to 13″ x 19″. It installs in seconds and adjusts to any angle. Use it to create a captivating tabletop display in your home or office!
If you'd prefer to hang your framed photography, you can't go wrong with a snazzy gallery wall! Whether you decide on a staggered gallery wall or a more traditional grid display, gallery walls are great because they help group your favorite pieces in a single, stylish space! Watch the video below to get started on designing yours!
---
Framed Photography Sales
Are you ready to turn your photography hobby into a lucrative side gig? We can help! If you're an artist or photographer looking for an easy way to a passive income with full printing, framing, and dropshipping support, our Shopify app offers artists the ability to sell fully framed and ready-to-hang art with no upfront inventory costs or minimums! It's designed to save you time so you can focus on what's most important – your art, while we take care of everything else. Plus, with our responsive customer service team and eco-friendly materials, your customers are guaranteed to be impressed with the quality of our U.S.A.-made frames and the vibrancy of our printed art and photos!
---
Framing Photography: Final Thoughts
If you're looking for a surefire way to elevate your photography and transform it into wall art, we've made it easier than ever! With just a few steps, your cherished photographs can instantly become a stunning framed art piece, perfect for your home or office. Plus, adding a matboard gives your photos a designer look that will dress up your room. We hope this has inspired you to begin framing photography you love to add a stylish touch to your spaces today!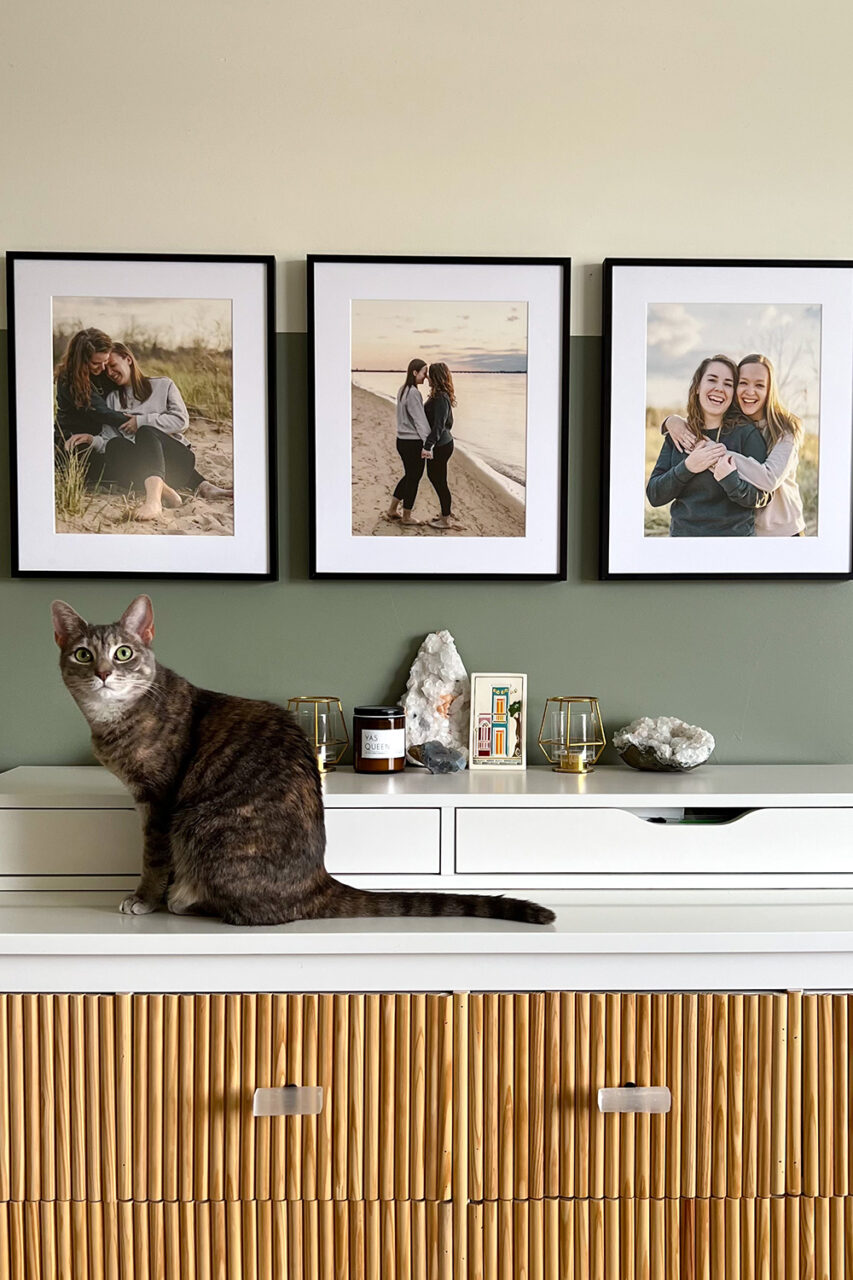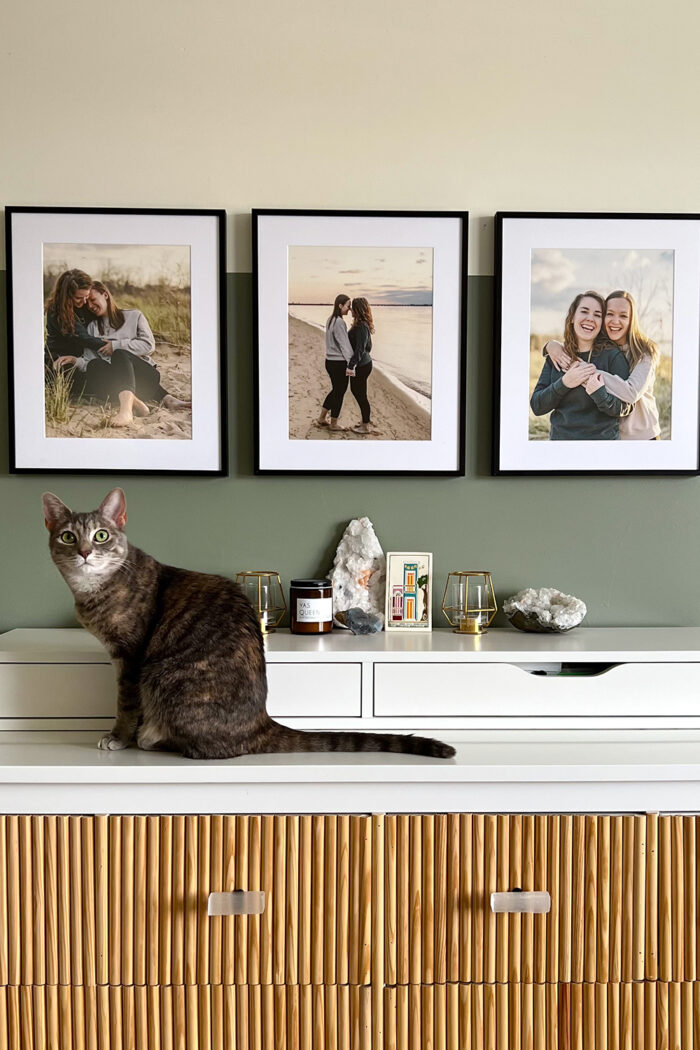 This post first appeared as Framing Photography: Transform Your Photos With Custom Frames on Frame It Easy - Learning Center for Custom Picture Framing.