We spend much of our lives inside buildings, whether it be our homes, offices, or out shopping. Buildings shape how we live and work, so it makes a lot of sense that architecture photography and real estate pictures are so popular! With that in mind, there's a lot to consider if you want to capture the perfect shot of your favorite building, but with a little creativity and patience, you could be on your way to snapping snazzy architecture and real estate pictures!
Join us as we explore what architecture photography is, tips and tricks to take an awesome photo, and how to showcase your masterpieces in the perfect frame!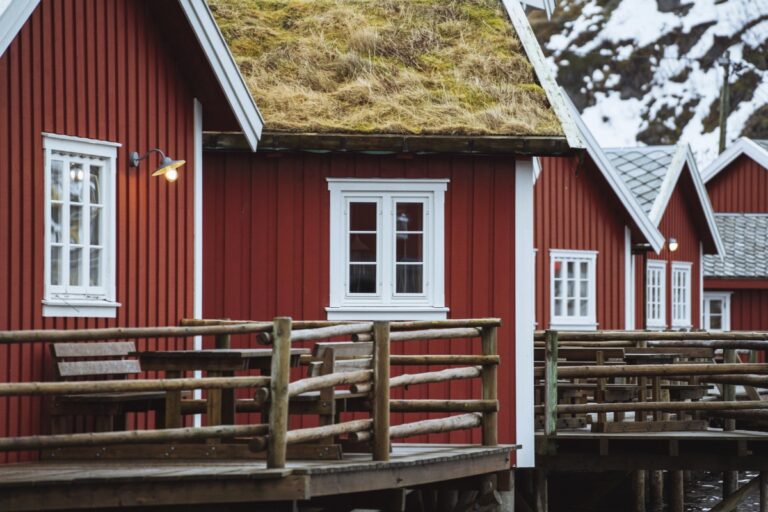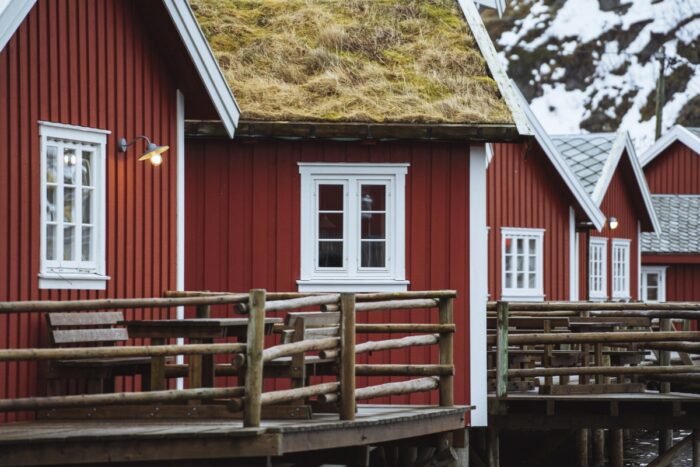 ---
❓What Is Architecture Photography?
Architecture photography is a specific type of photography that focuses on documenting buildings, structures, and homes, covering both interior and exterior shots, and sometimes even entire streets or cityscapes! Photographers will occasionally focus on or specialize in capturing certain details, like structural details (doors, staircases, etc), historical properties, commercial properties, or exterior spaces. Photography is fairly open-ended, so there are plenty of options for taking interesting pictures!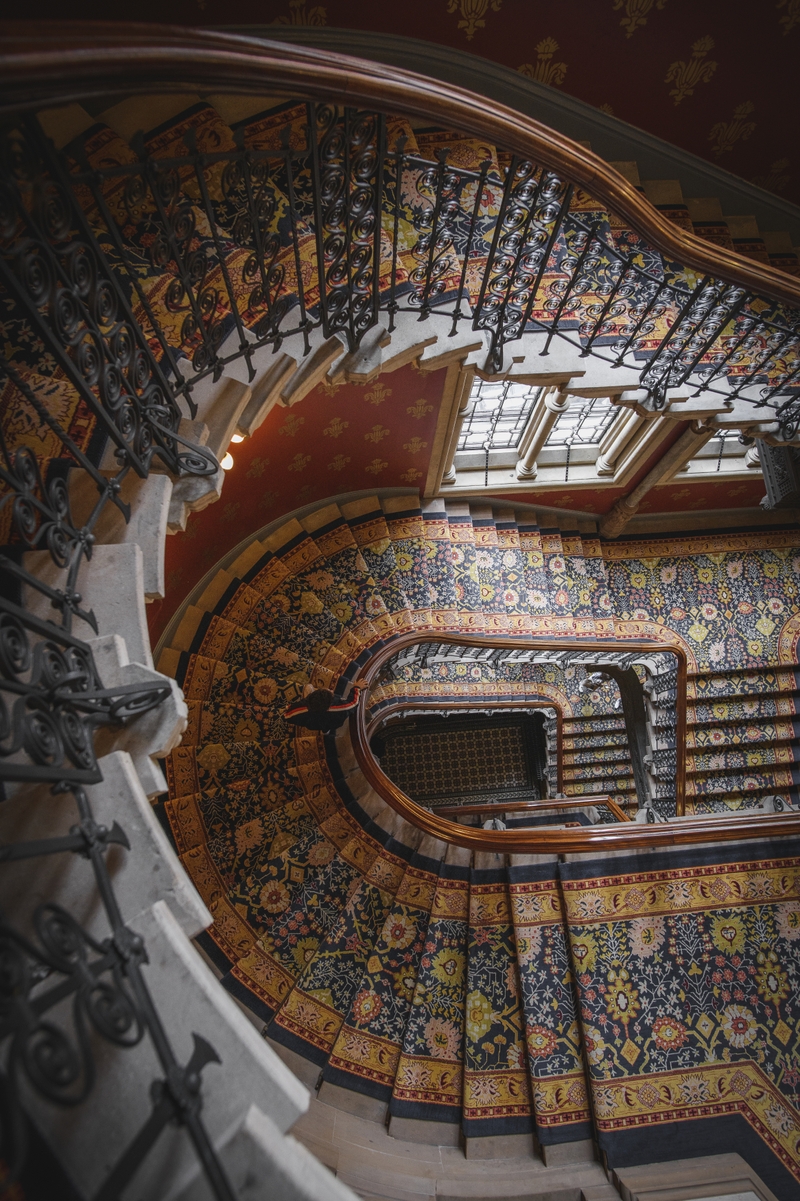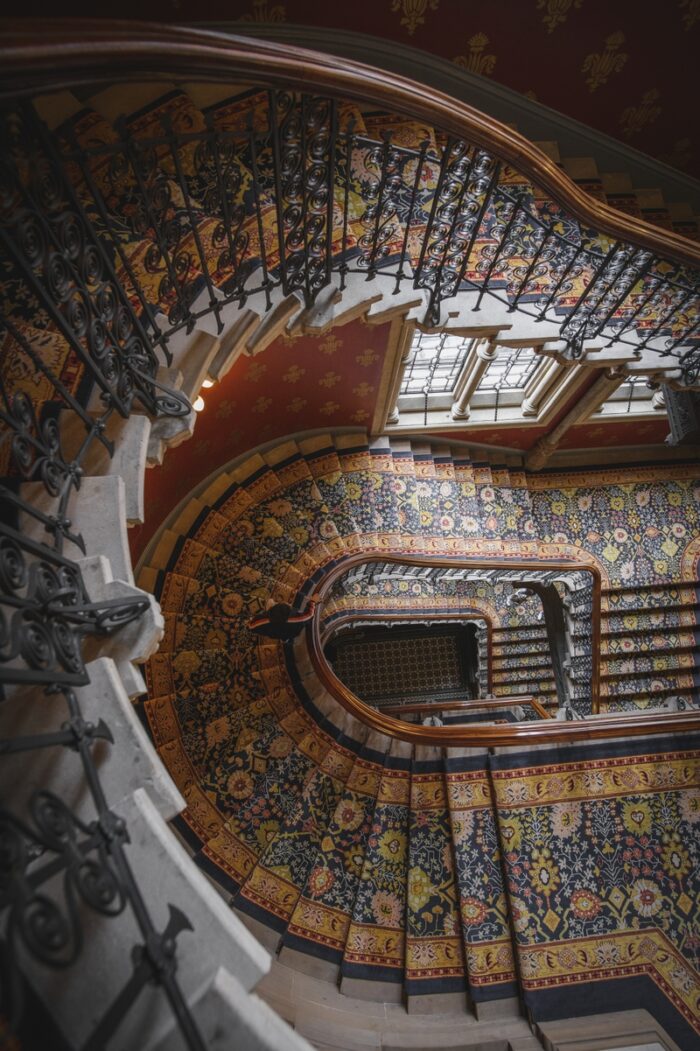 ---
🏢 What To Do With Architecture Photography
There are so many things you can do with structure photos! Many simply enjoy the hobby and the challenge, sharing their pictures with friends and family or on social media, and decorating their homes or offices with their photos. Some will sell their images to stock photo websites or sell their framed prints in online marketplaces like Etsy. And others are contracted to take real estate pictures of buildings or homes for the purpose of selling or leasing a property.
Keep in mind you may need releases for people and property that appear in your photography, especially if you plan to use them commercially. The property's owners need to consent to be photographed and must give consent for what you plan to do with your photos.
💡Interested in selling your framed photos online? Learn everything you need to know here: Getting Started Selling Art On Etsy: Best Tips & Tricks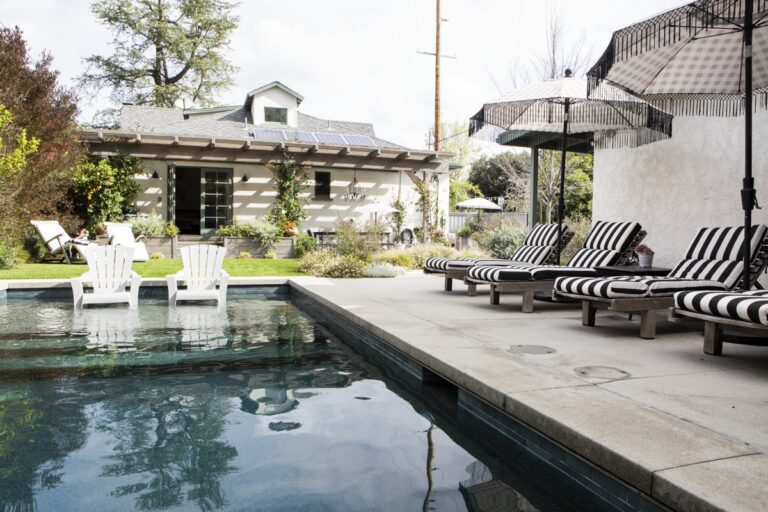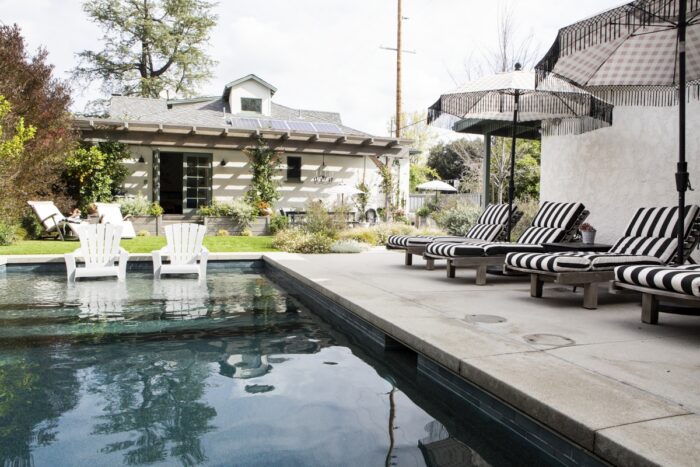 ---
📸 Photography Tips & Tricks
Although photography can be challenging, it's not difficult to capture the perfect shot with a little patience and skill! Plus, you don't need a high-end camera either, as modern cell phones have excellent cameras capable of doing pretty much anything you need. And once you've got the perfect shot, there are tons of apps and software available to help you fine-tune your photo into a stunning masterpiece!
Find the perfect location: Some of the best places to get great shots are public spaces, like museums, government buildings or structures, and historic landmarks. You can also use a website like Shot Hot Spot, which gives users a map of nearby popular photography locations.
Revisit the site: When you've selected the perfect location, make sure you can revisit it a few times. Everything from weather, light, or crowds can change from day to day, so revisiting the site allows you to find more interesting content!
Shoot various perspectives: Capturing images from different perspectives and distances adds visual interest, so don't be afraid to capture close-ups of architectural details or zoom out to capture the entire building.
Take night and day photos: Buildings take on a whole new personality in the evening when the sun is down and lights go on. Capturing both daytime and nighttime ensures you'll have a dynamic collection of pictures!
Embrace bystanders: If you're taking photos in a public space, chances are it'll be difficult to get a shot without a person in it. That being said, it's totally fine if bystanders are included in your images. They add a sense of vitality and scale to your pictures.
Capture weather: Whether it's sunshine, clouds, rain, snow, or fog, you should definitely capitalize on weather changes! Certain weather can make photos feel dark and moody, or bright and cheerful. It'll add another rich layer to your photos.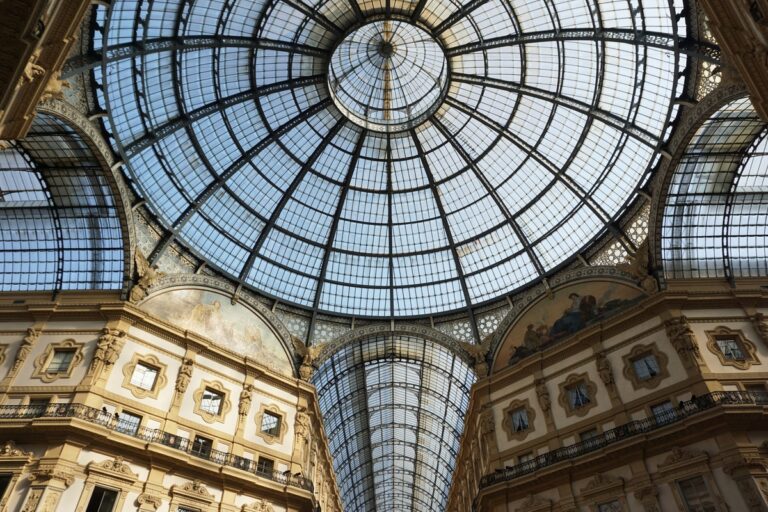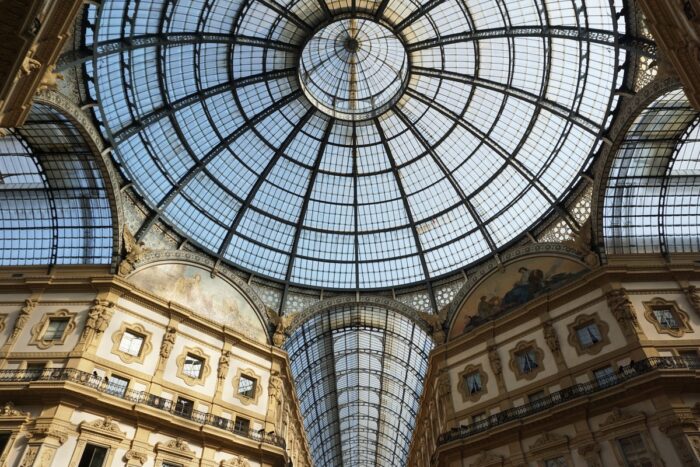 ---
🏠 Tips For Real Estate Pictures
When taking photos for real estate, your main goal is to present the property in the best light possible. To do this, the guidelines are a little different. Again, you can use a professional camera, but cell phones should be able to capture pretty good photos as long as you follow a few tips to take your photos to the next level:
Wait for the ideal time for interior shots: You want bright and light interior shots, so wait for a sunny day for your interior photoshoot. Additionally, open up the blinds/curtains and turn on all the lights to allow as much natural light as possible.
Clean and tidy: You'll want a clean, organized space for your interior photoshoot. Clutter should be removed and the area should be thoroughly cleaned before shooting. Poorly staged photos can definitely turn a lot of potential buyers off!
Shoot from a low angle: Try capturing interior shots from 2.5-3 feet from the ground. It'll help people focus on the details within the room as well as the unique architectural features that make the space interesting or special.
Get the best exterior shots: When shooting the exterior, you'll want to wait for a bright, sunny day. A photo of a home on an overcast or rainy day doesn't read well with buyers. You'll get a lot more interest if your exterior photo is perfect!
Use a tripod: Blurry photos are often the result of handheld photography. Whether you're using a camera or your phone, you should invest in a tripod. It'll save you a lot of time from having to retake pictures.
Use photo editing software: You'll absolutely want to use photo editing software to fine-tune your real estate pictures. If you're an Adobe user, you can easily edit your images in Lightroom and Photoshop.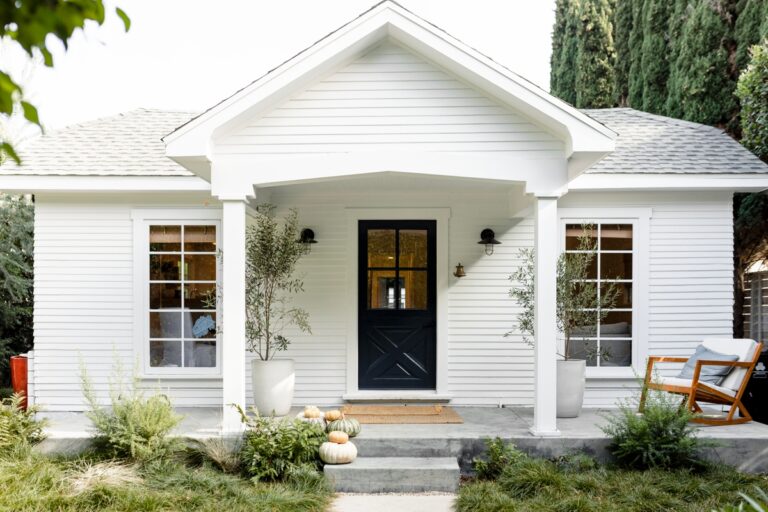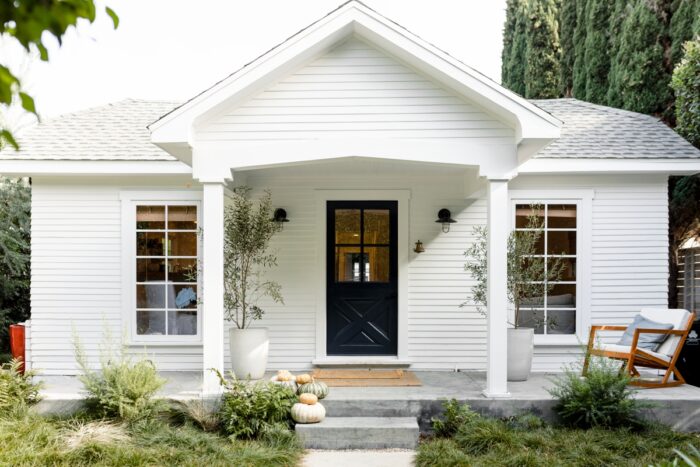 ---
🖼 How To Print & Frame Your Architecture Photography
Once you have the perfect architectural photography, it's important that you showcase it in something that protects it. A quality frame ensures your images are protected from staining, tearing, and UV damage. Plus, your frame won't bow, warp, chip, or fade and need replacing as cheap alternatives do. And we make things even easier because we'll print your photos for you! We use professional-grade prints and archival ink on premium paper to ensure your images are crisp and vibrant!
Ready to start framing? We have a couple of excellent options perfect for your architecture photos. If you're photographing historical or more traditional architecture, take a look at our Granby frame! It's an elegant option with intricate detailing and luxurious finish options. If your images are more on the modern side, you'll want a thin face frame like our Hanover frame.
Next, head over to our interactive frame designer. If you need us to print for you, simply upload your photograph, choose your paper and cover options, select your design options, and we'll assemble and send you a ready-to-hang picture! Don't need us to print? Just select your cover and design options, and you'll receive a custom frame right at your doorstep.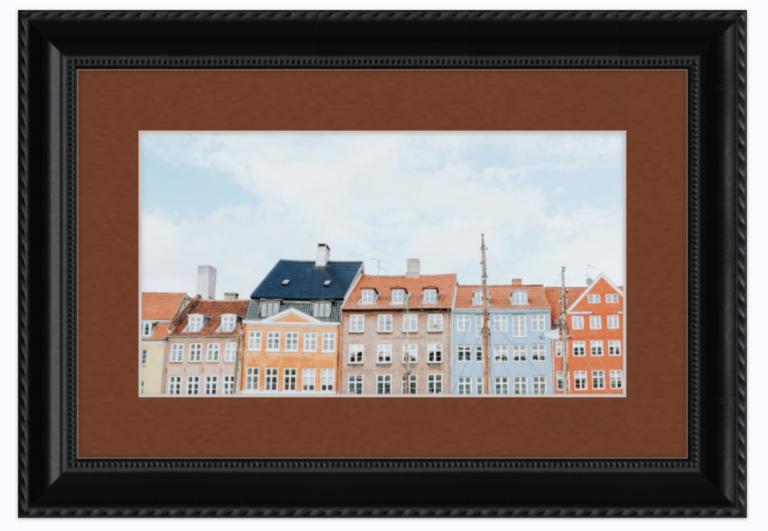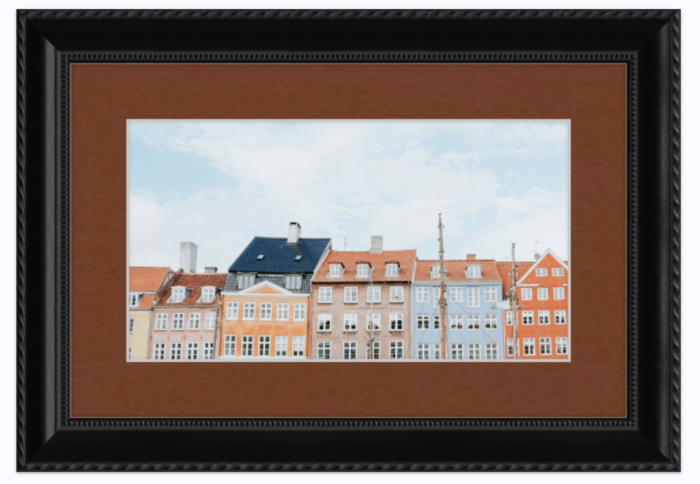 ---
🎬 Final Thoughts
Architecture shapes our lives. Whether it's the homes we live in, or the offices we work in, buildings have a big impact on us and our culture! With a little patience and some skill, you can begin taking amazing architecture photography to sell or decorate your space with! We hope this has given you plenty of creative inspiration, so don't forget to share your framed photos with us on social media!
And before you go, check out the fun DIY video below to learn tips and tricks to add a little flair to your pictures 👇
This post first appeared as Take & Frame Brilliant Architecture Photography & Real Estate Pictures on Frame It Easy - Learning Center for Custom Picture Framing.