Fine art means different things to different people; It could be original art purchased from an artist or an auction just as much as it can mean fine art reproductions, like prints and posters from your favorite gallery! Either way, having fine art in our homes or offices is a popular choice, after all, these are masterpieces created by the masters! But once you have your classic artwork, how do you frame it in something that protects and showcases it?
Keep reading to explore everything you need to know about fine art framing, including how to pair your favorite artists with the best frames!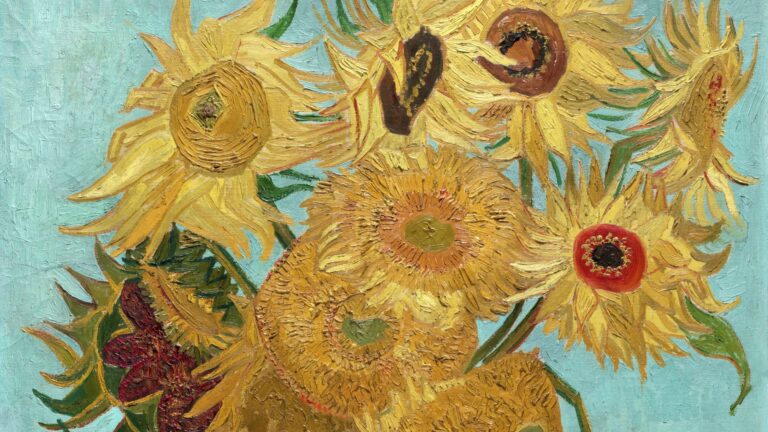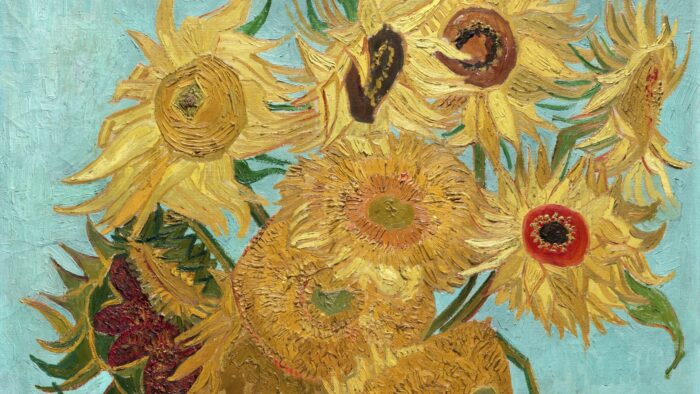 ---
🔎 Where To Find Classic Artwork
Fortunately, you don't have to spend millions to enjoy a masterpiece by Van Gogh or Picasso! Often, it's possible to find your favorite artists in a variety of places, both online and in-store for a reasonable budget.
If you're just starting out, here are several good places to begin your hunt for classic art:
👩🏼‍🎨 Art specialty sites like Art.com and saatchiart.com
💻 Online marketplaces such as amazon.com
🏛 Museum gift shops (both in-store and online)
🖼 Local art galleries or arts & crafts fairs
🖌 Feeling creative? Why not try a paint-by-number featuring classic artwork?
🆓 Open Access At The Met (Free images-Easily upload the digital file you select to our frame designer and we'll print it for you!)
🆓 Library Of Congress (Free images-Easily upload the digital file you select to our frame designer and we'll print it for you!)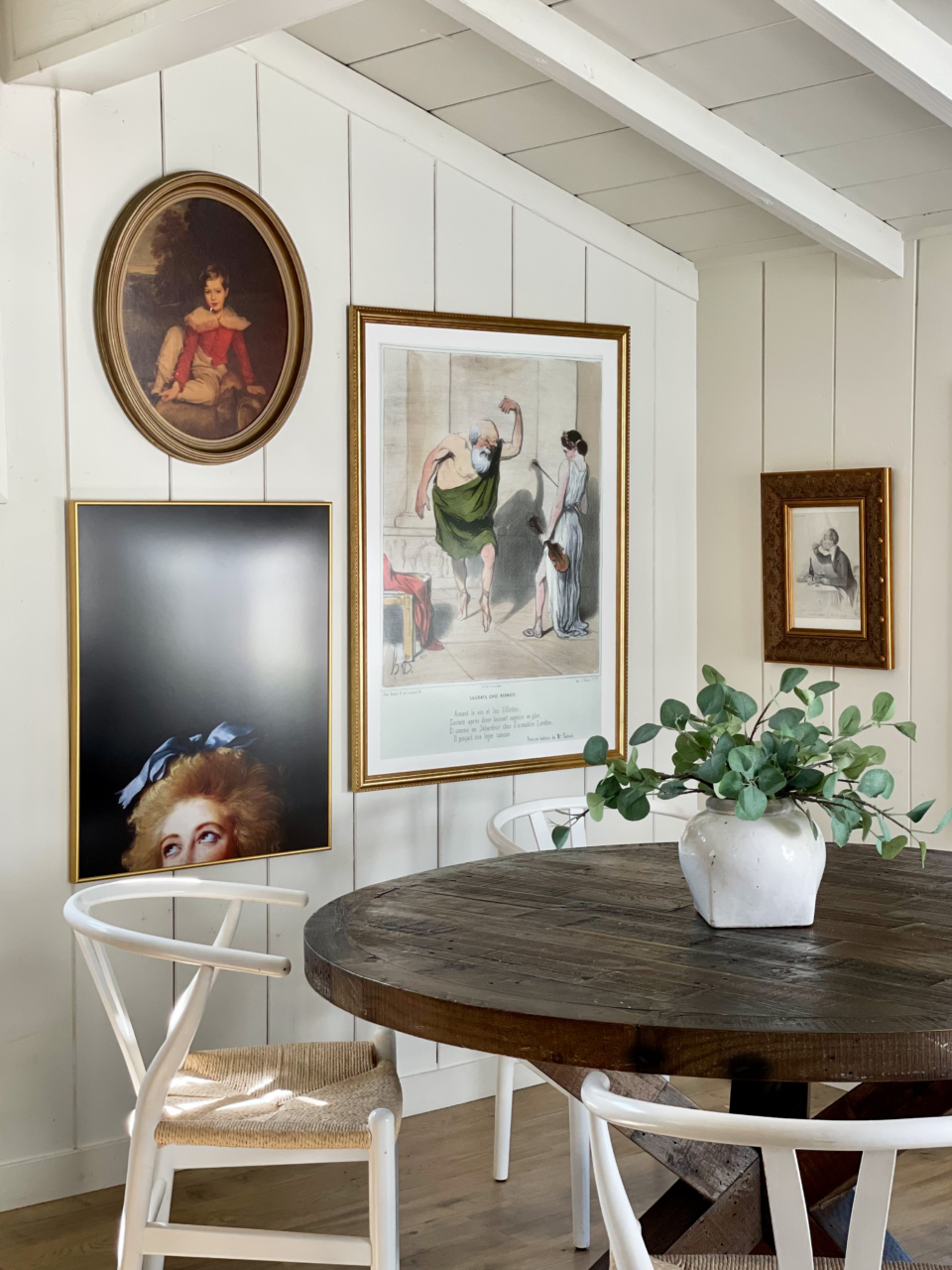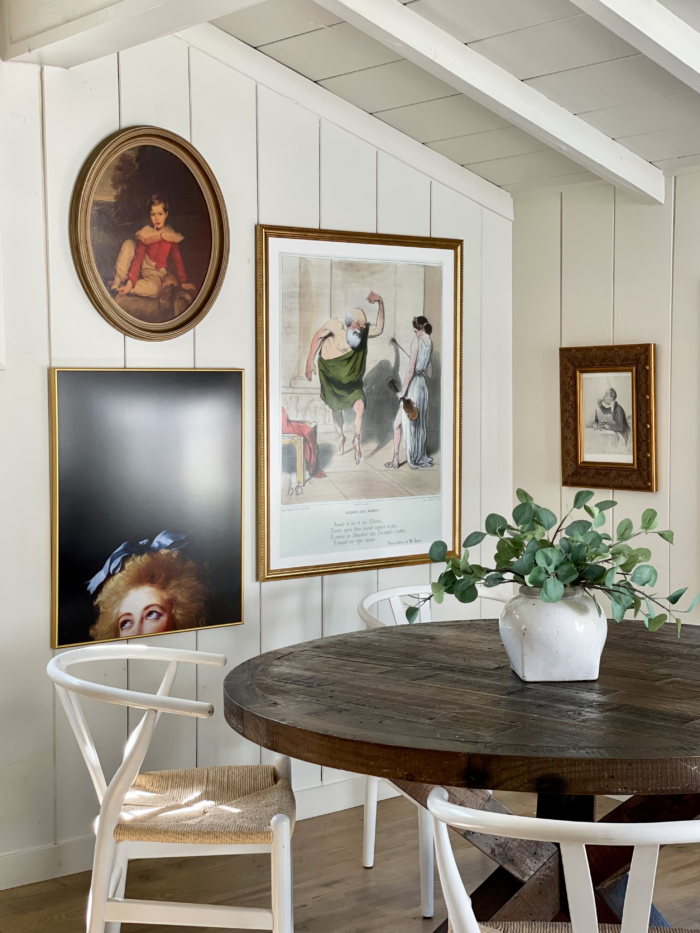 ---
🎨 Choosing The Right Style Of Fine Art Framing
Once you've procured the perfect masterpiece, you'll need to think about how you'll protect and display your print or poster. A quality frame can showcase your art and preserve it for years to come! Plus, we have an exciting variety of custom fine art framing and finishes sure to suit any artwork type.
For more modern-looking masterpieces, we recommend a thinner face frame like our Ashford frame. The smaller profile frame and straight lines give it a contemporary feel that lets the art speak for itself. Add a white matboard for an extra designer touch!
Artists to pair with this frame:
Andy Warhol
Jackson Pollock
Piet Mondrian
Keith Haring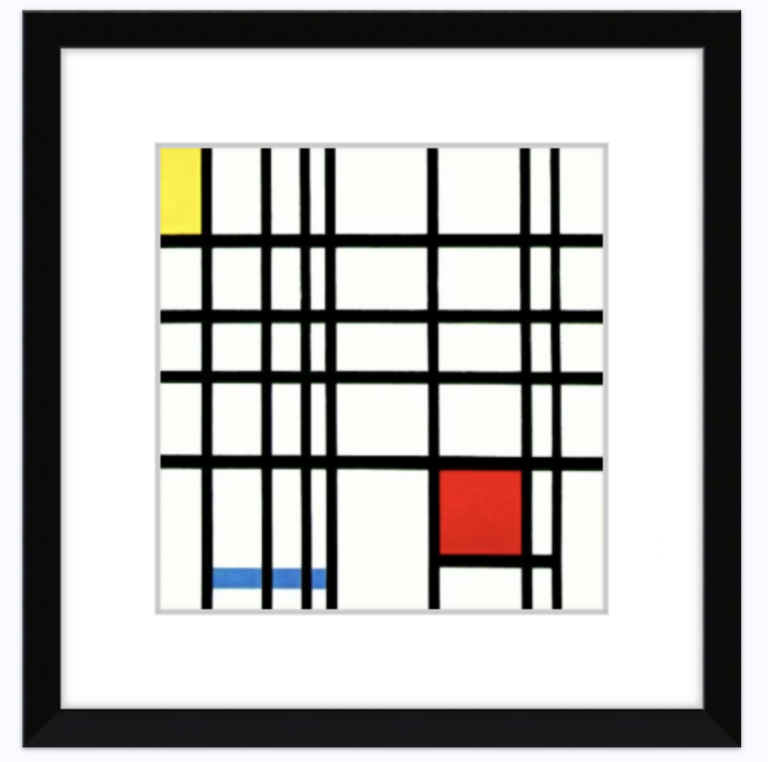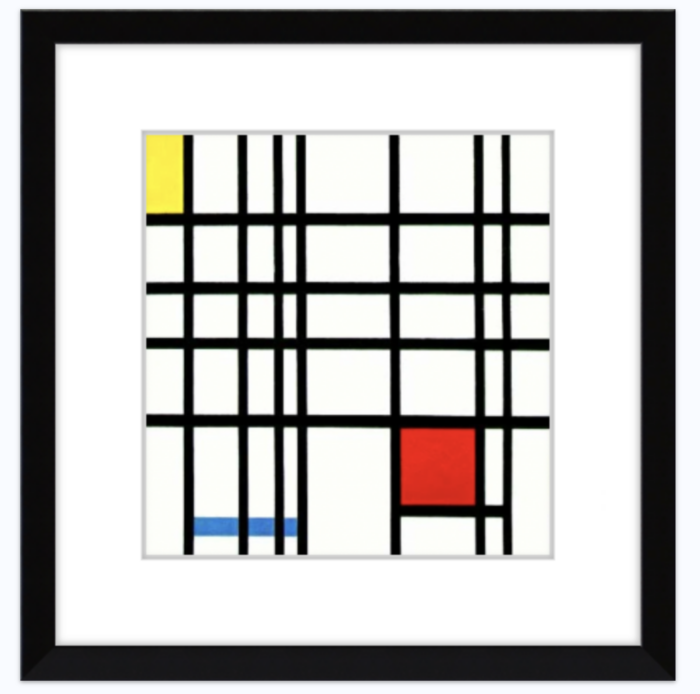 For more traditional artists who focus a lot on landscapes or portraits, our beautifully elegant Granby frame is sure to be a crowd-pleaser with its intricate detailing and luxurious finish options. Combine it with a color-matching matboard to amp up the visual interest!
Artists to pair with this frame:
Claude Monet
Paul Cézanne
Rembrandt
Francisco de Goya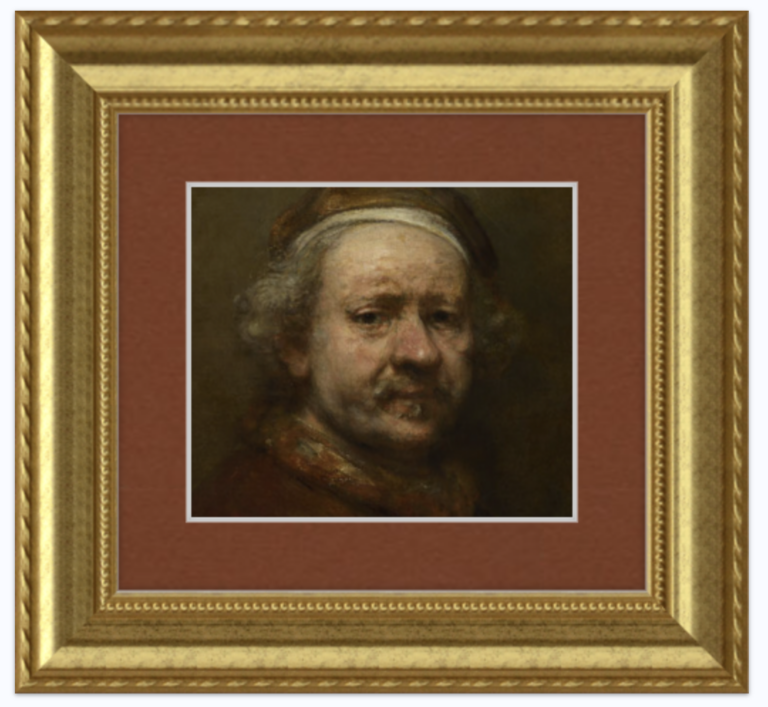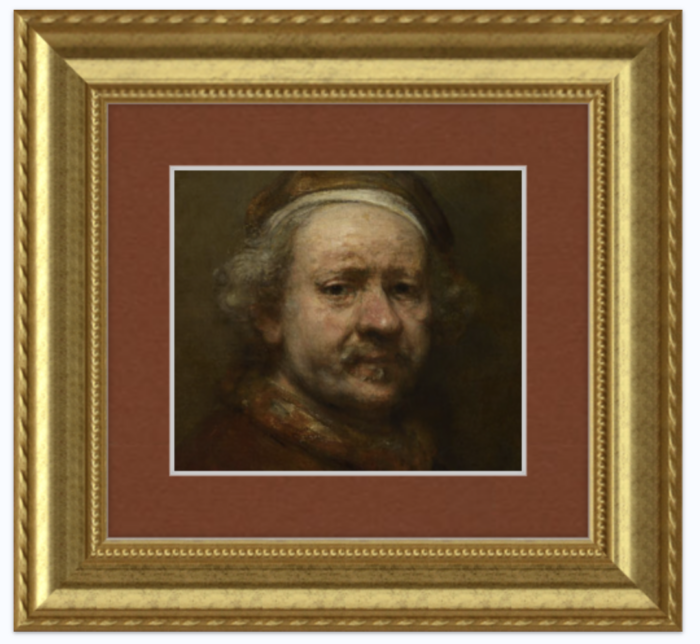 For those artists who run a bit more surreal or eclectic, you'll love our Derby frame, a handsome, thicker face wood frame with a variety of exciting natural finishes. Go bold with your matboard selection; pick either something bright and colorful or dark and moody!
Artists to pair with this frame:
Vincent Van Gogh
Jean-Michel Basquiat
Pablo Picasso
Salvador Dalí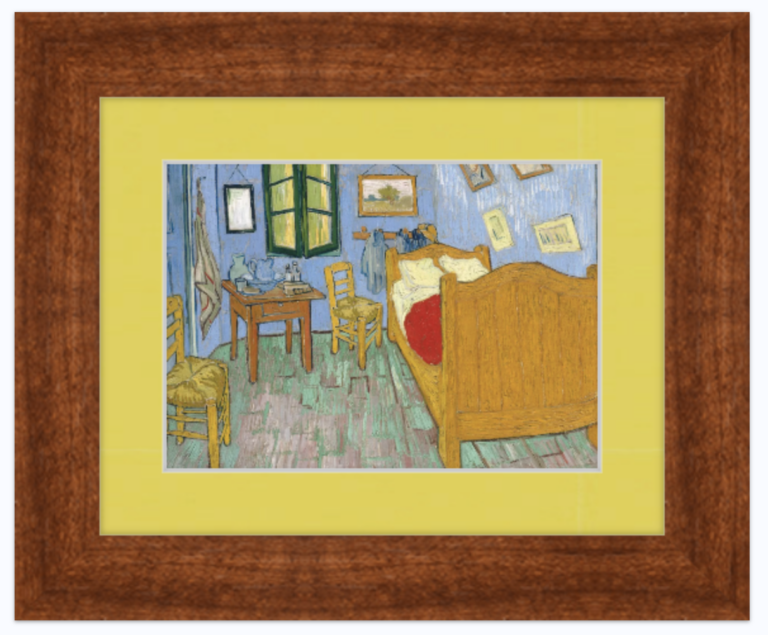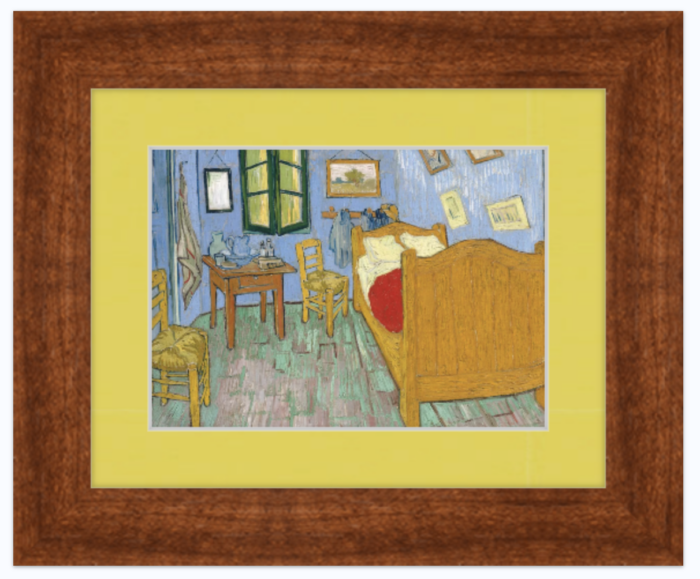 ---
🛒 Ordering Fine Art Framing
With the perfect frame and matboard combo in mind, head over to our interactive frame designer! If your image is a digital file, simply upload it, choose your cover and paper options (both photo paper and art paper are available) and we'll print, frame, and ship a ready-to-hang masterpiece directly to you! Don't need us to print for you? Just enter your art size, select your options, and you'll receive a custom frame at your home or office.
A note about our professional printing service: Our print lab uses professional-grade, large format printers and we print with archival-grade ink on premium semi-matte paper (photo paper) or a premium, matted, smooth/flat paper (art paper). We print at up to 1200×1200 DPI and stay as true to your uploaded file as possible. We never resample or perform destructive edits to your image and maintain the exact profile and colorspace embedded within your file.
Simply put, in addition to providing affordable fine art framing, when we print your images or photos, you'll be thrilled with the clarity, color, and quality of your art!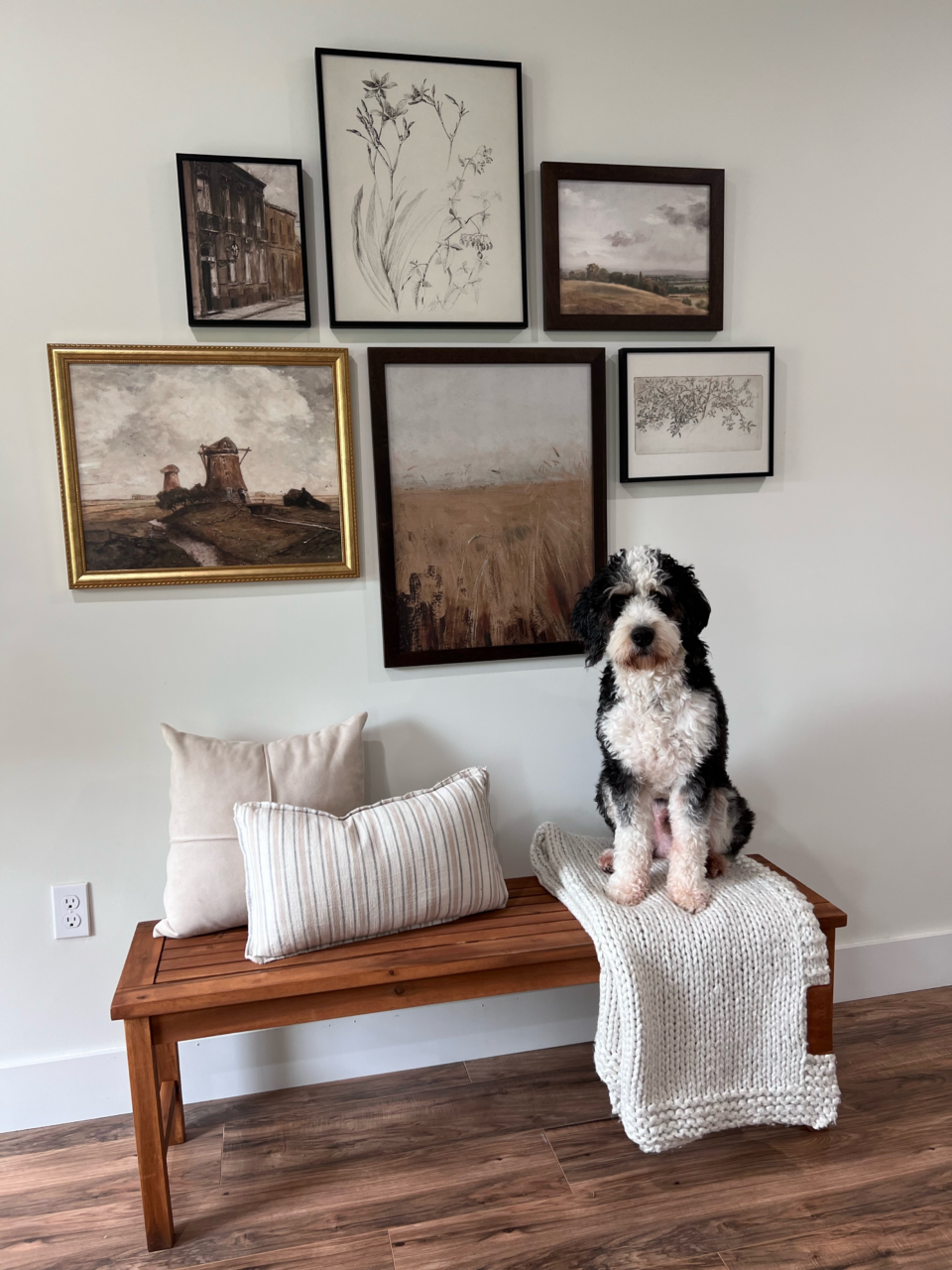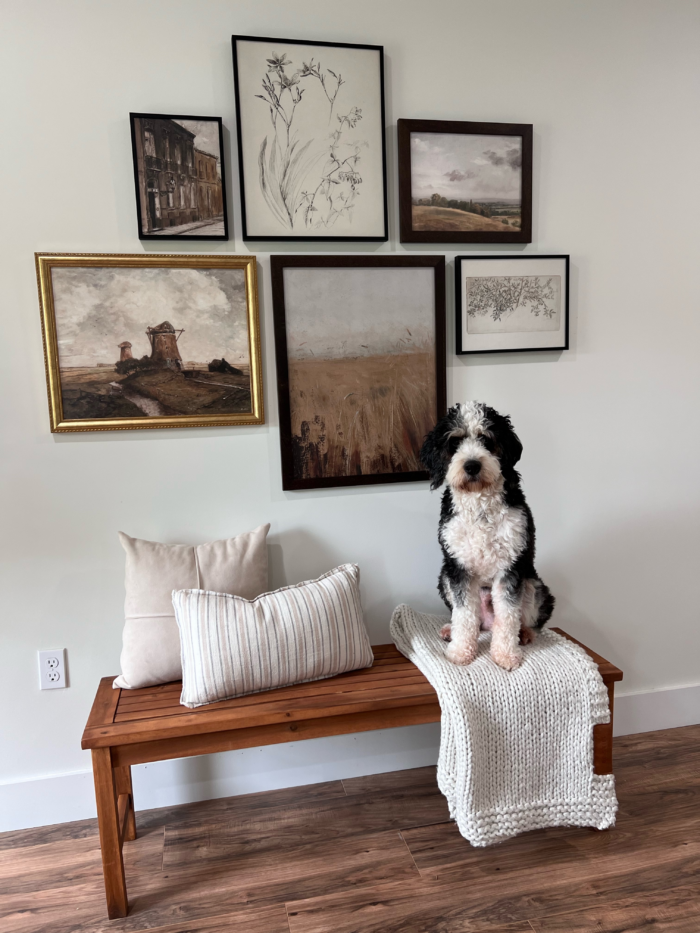 ---
🖼 Displaying Your Masterpieces
You'll also need to consider where and how you'll hang your new fine art framing and artwork. These classic works are perfect for your living room, dining room, office, or conference room, so get creative with how and where you choose to show off your favorite pieces!
If you have a single masterpiece to display, try to center it over a piece of furniture like a couch or desk, ideally 6″-12″ above it. If you have more than one to display, you'll want to consider a gallery wall to showcase your collection. The center of your gallery wall should be about 57″ from the ground, with at least 1″ separating each frame.
Our frames come with all the hanging hardware you'll need! So once you've found the perfect spot, hammer the hook & nail into the wall, then hang your picture frame from the wire off the hook. For larger wood frames you'll get wall buddies (an extra piece of hanging hardware that will prevent bowing). Just place the wall mounts on the wall, and drape the wall buddies over them.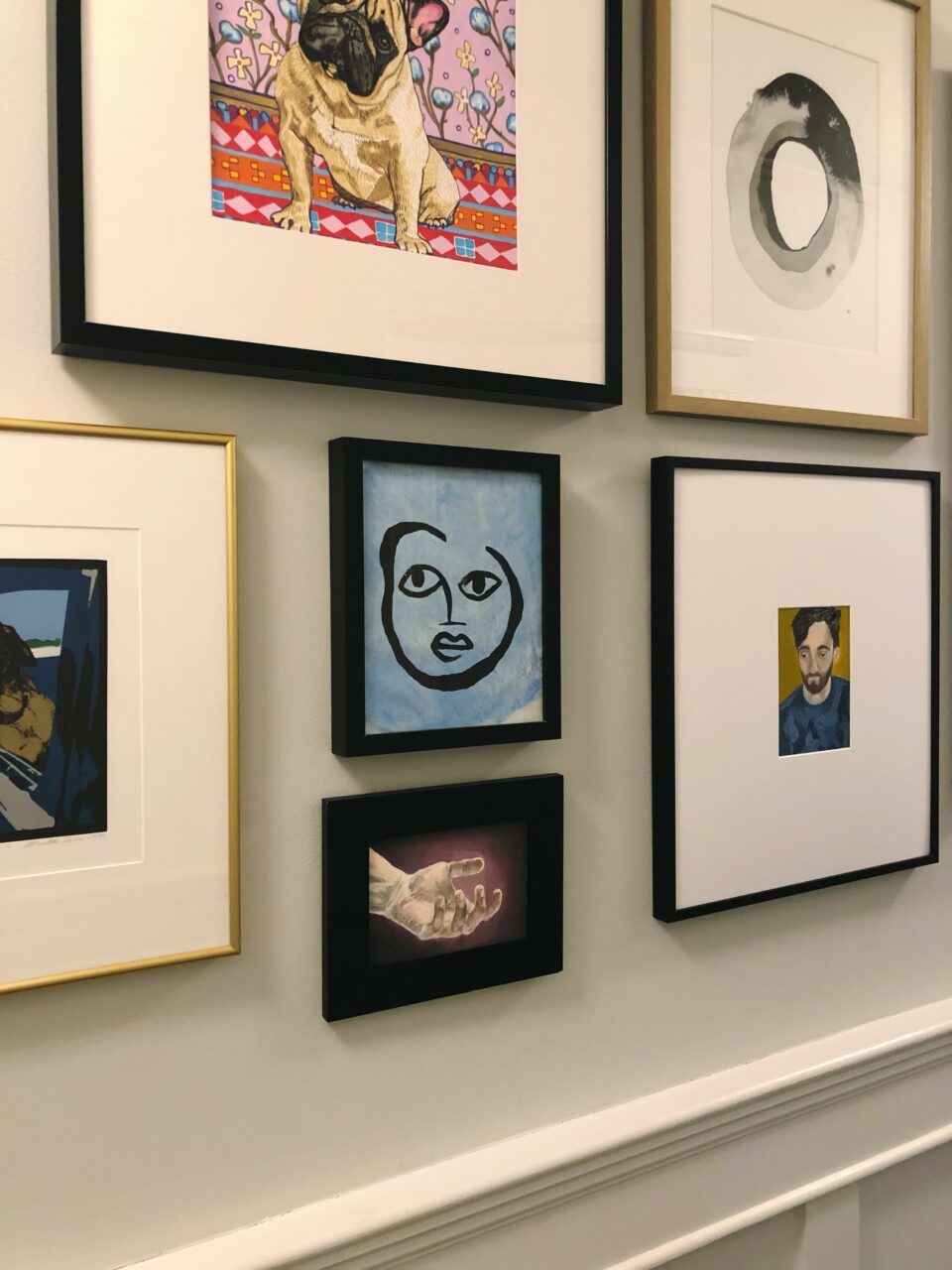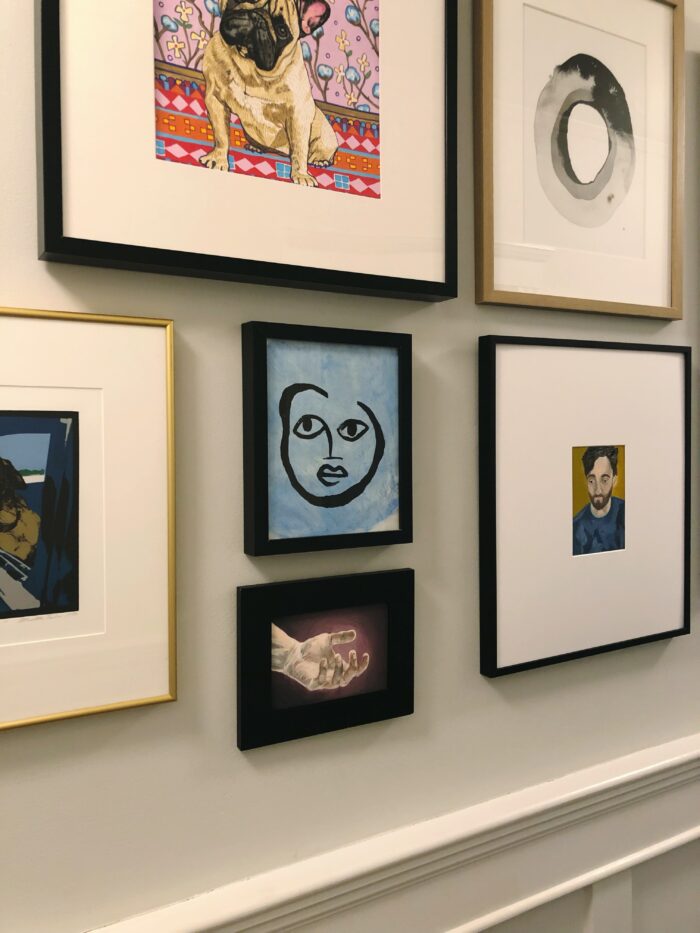 ---
🎬 Final Thoughts On Fine Art Framing
Classic artwork by the masters is a popular choice for a reason! Masterpieces created by the best of the best are not only beautiful but can be had on a budget too. With so many options, make sure to choose a few pieces that speak to you, then preserve them with a beautiful custom frame to enjoy for years to come!
And before you go, check out our expert tips in the video below for planning the perfect gallery wall 👇
This post first appeared as Frame The Masters: Fine Art Framing For Classic Artwork on Frame It Easy - Learning Center for Custom Picture Framing.