Promoting and celebrating diversity and inclusion in the workplace has become a priority for many organizations in recent years. Because of this, it's essential to respect and empower your workforce by showing them why your company values each individual and their contributions. While planning for, and successfully implementing an effective diversity and inclusion program can be daunting, we're here to take some of the guesswork out of it and help point you in the right direction!
Join us as we explore easy ways to use affordable custom frames to promote diversity and inclusion in the workplace!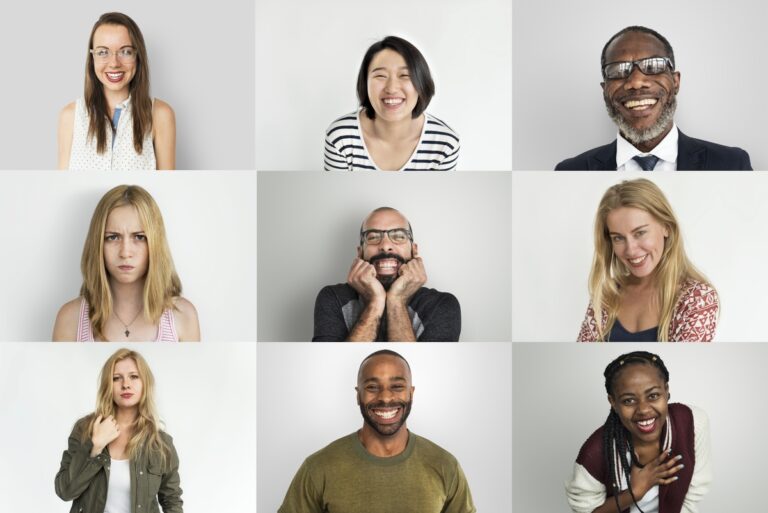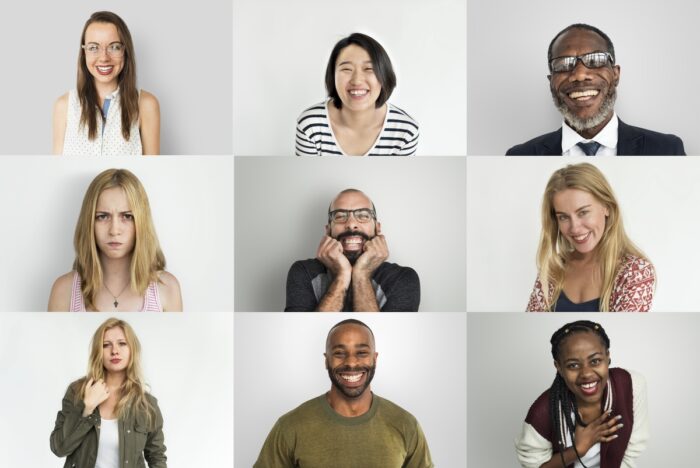 ---
Why Are Diversity And Inclusion In The Workplace Important?
In modern times, business teams need a unique mix of skills, talents, and viewpoints to create products or services that are competitive. The more competitive a business is, the better because it leads to more revenue! Plus, when employees feel respected and valued, they're happier, meaning less turnover, more work output, and improved customer service. To get these unique viewpoints in the corporate world, you need to focus on creating a powerful way to promote diversity and inclusion in the workplace.
As a business owner or HR professional, how can you begin the process today? Beyond planning and training for employees, you can start making meaningful headway with thoughtful messaging and images for your office space. Let's dive deeper into how to do that!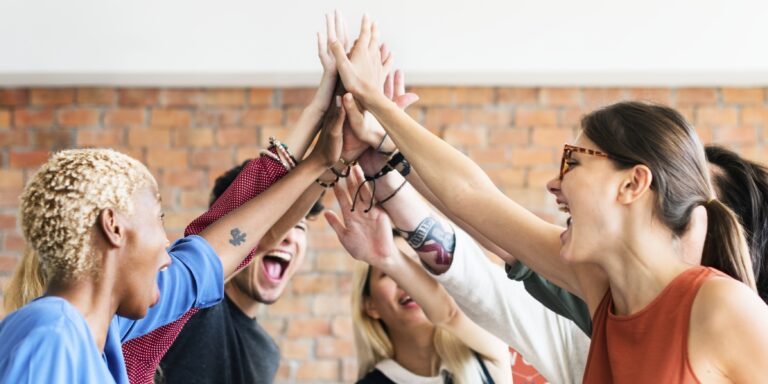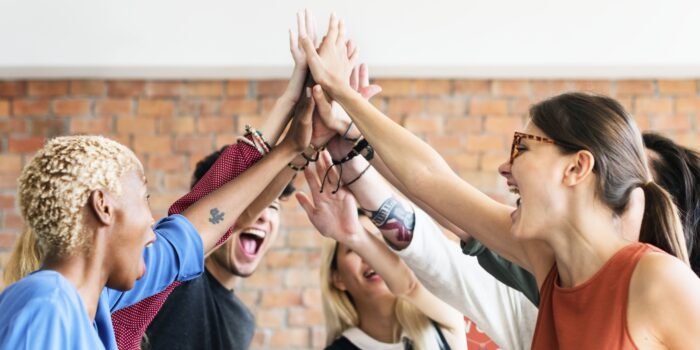 ---
Diversity And Inclusion: What To Frame
Now that we've established why it's important to promote diversity and inclusion in the workplace, let's go over a few ways you can accomplish that with wall decor. Office decor is essential in the workplace because it sets the tone of the office, and is the backbone of company culture and morale. The benefits of using framed images and messaging are twofold because it encourages your diversity and inclusion program while doubling as art! Browse the ideas below to boost your diversity program today!
🏆 Training Certificates
Training and continuing education should be a cornerstone of any diversity and inclusion program. By framing and displaying your employee's training certificates, you'll be sending the message to all who see it that your organization is committed to the process!
💡 Want to learn how to design and frame certificates? Don't miss How To Design & Display A Certificate Of Completion Or Achievement
🎪 Company Events
Be sure to record all the interesting events your company organizes or takes part in, especially if it relates to diversity and inclusion in the workplace. Have a designated employee snap some pictures of employees participating in events and anything else of note going on at the time. By framing these pictures and showcasing them in the office, it'll remind employees of their training and reinforce the message of commitment.
📸 Employee Headshots
Part of an effective diversity and inclusion program is creating an atmosphere that's inviting and open. To do that, it helps if there's a sense of community. Adding company headshots of your employees to the break room or by the entrance helps people get to know each other better, promoting a more inviting, open culture.
💡 Looking to get headshots for your employees? Check out How To Take Professional Headshots: Must-Have Tips
📊 Diversity And Inclusion Policies
Your diversity and inclusion policies need to be visible and accessible to employees. A great way to keep those policies top of mind is to post them in areas where employees spend the most time in the office, namely in or near the break room, or entrances and exits. Remember, paper copies tend to get torn or stained with time which looks really unprofessional. We recommend you frame them so they get more attention and stand the test of time!
💫 Inspirational Quotes
Inspirational quotes are such a fun way to not only decorate a blank wall but to dress it up with an inspirational message that reinforces your commitment to diversity and inclusion. Grab a diversity quote online, then use an easy editor like Canva.com to design a fun background to add your quote to, then upload it to our frame designer for easy framing!
🎨 Graphic Art Or Posters
Graphic art and posters are an easy way to dress up an uninspired wall. There are tons of options to search online for the perfect piece, but you can definitely find diversity-inspired work to promote your messaging. Don't miss all the handmade diversity poster options Etsy has as a starting point, and don't forget we can frame any size poster you purchase!
👩🏼‍🎨 Employee Artwork
A low-cost option for decorating with more empowering work is to ask employees to make their own designs! You most likely have a couple of artistically inclined employees that can create some awesome art that will look perfect, framed in your office. If you'd like to get a lot of options, offer a gift card to the 2 or 3 best entries you receive.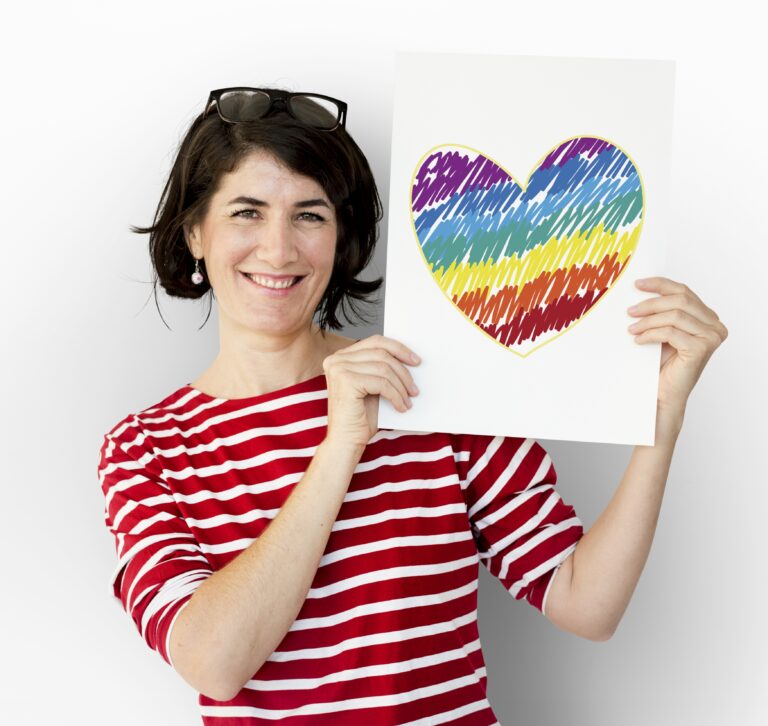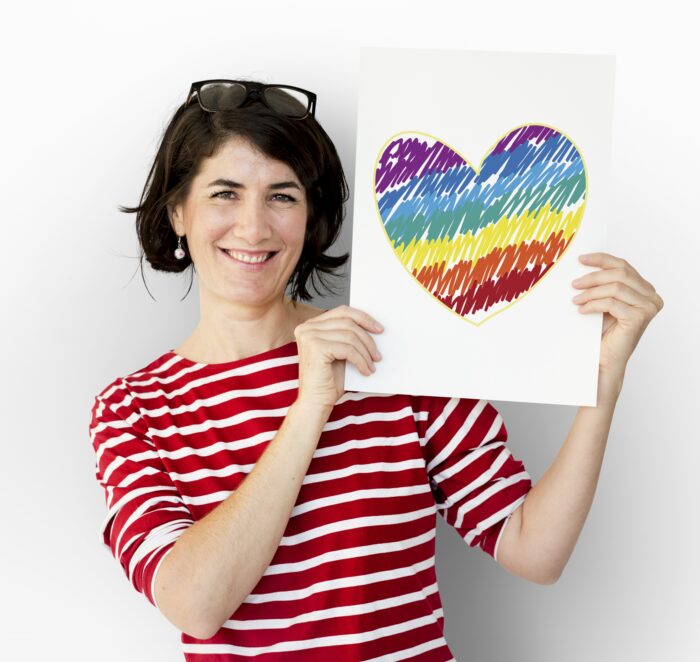 ---
How To Frame & Display Your Art
We make it easy to frame your diversity and inclusion artwork! If you have digital art on your computer or phone, visit our frame designer, choose your design options, and we'll print, frame, and ship a ready-to-hang picture right to you or your business. Don't need us to print your art or photos? No problem! Simply enter your art size, select your design options, and we'll ship a custom frame directly to you!
Once you get your package, you'll love your new USA-made, eco-friendly frames, sourced using sustainable materials with super-efficient, fully recyclable packaging. Even better, you'll get everything you need to hang your art on your walls – just bring a hammer!
If you're ordering a collection of pieces, you may want to consider a gallery wall to organize your photos in a thoughtful way that looks snazzy too! If you want to give it a try, don't miss 5 Steps To Plan A Gallery Wall to get the perfect designer look! And remember, you can hang your pieces pretty much anywhere in the office, but focus on areas where employees spend the most time (break rooms, entrances/exits).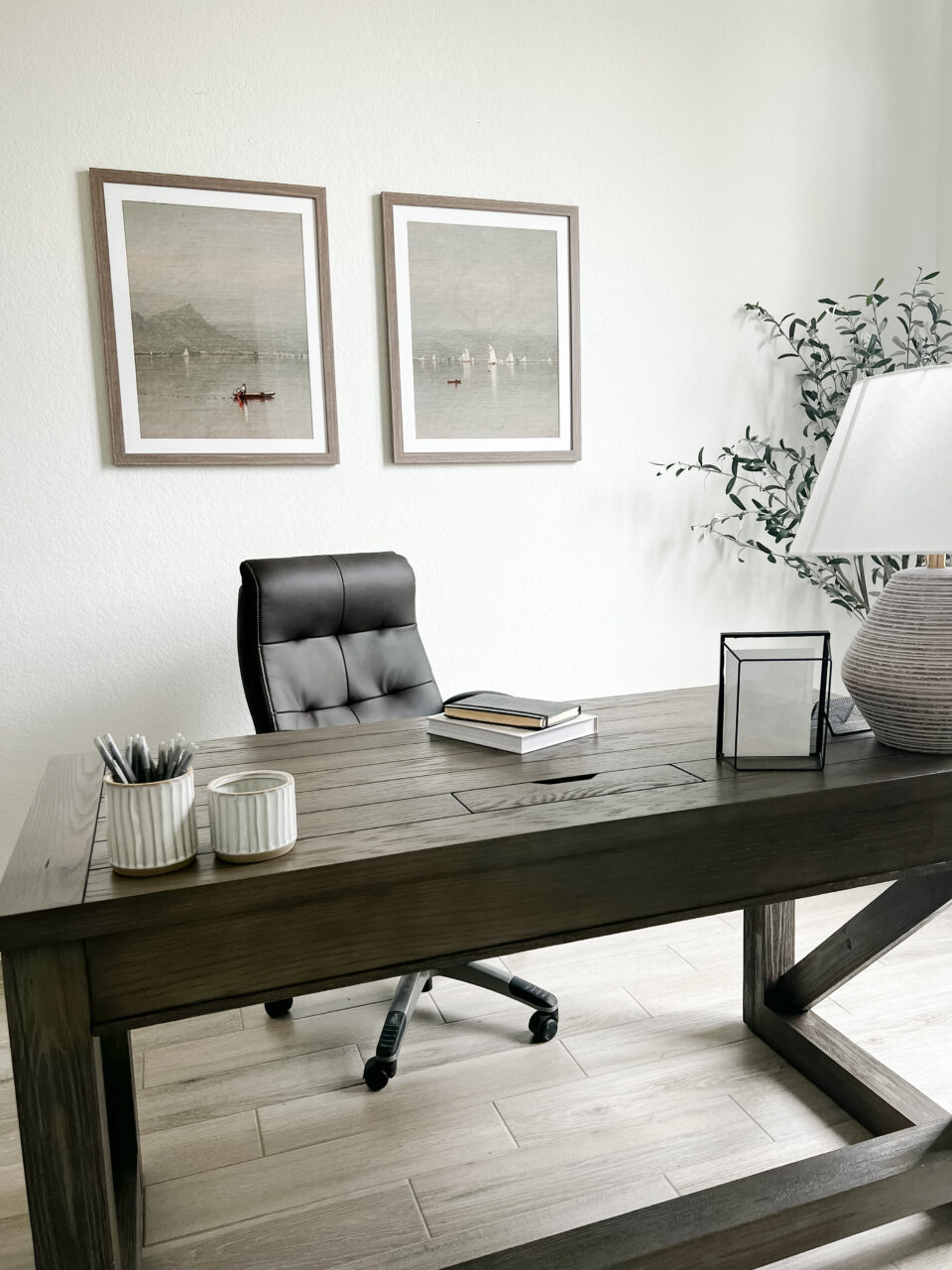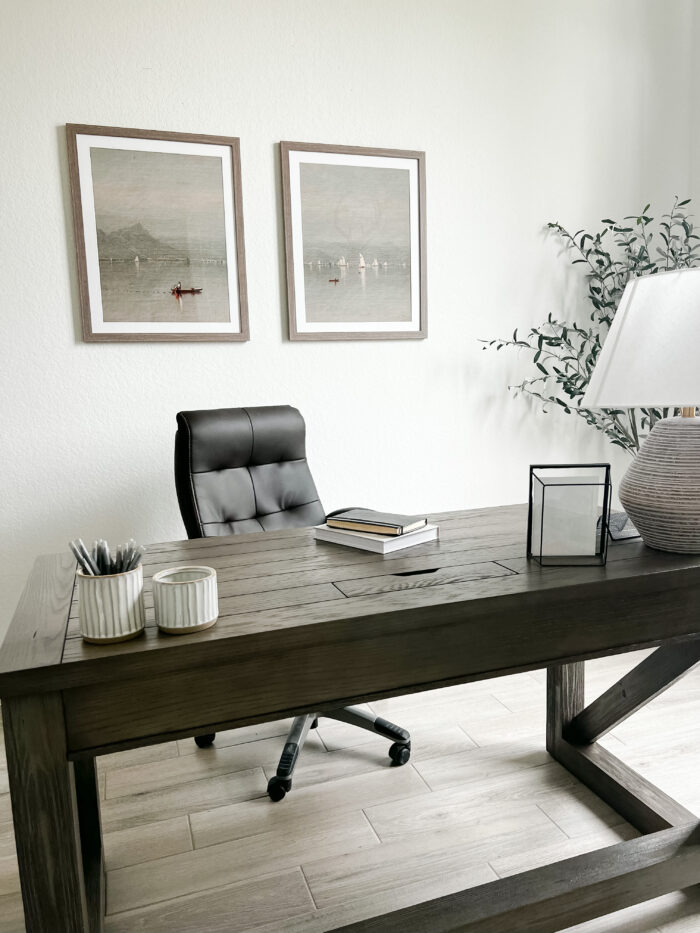 ---
Diversity And Inclusion: Final Thoughts
Fostering a work culture that promotes diversity and inclusion takes time and commitment. Beyond creating and distributing a plan to employees, you can reinforce those policies through your office decor using custom picture frames. Whether you choose to frame certificates, photos, posters, or inspirational quotes, each piece you hang on the wall makes a difference and improves work culture!
We hope this guide has been helpful, and if you're looking for even more corporate decorating hacks, don't miss the video below👇
Free Art Print
Join our mailing list for design tips and exclusive freebies and get a free conference room art print instantly!
This post first appeared as Promote Diversity And Inclusion In The Workplace With Custom Frames on Frame It Easy - Learning Center for Custom Picture Framing.