When it comes to home decor, the bathroom often gets overlooked. We begin our day in the bathroom brushing our teeth, and end it doing the same! So why not bring some life into your bathroom?
We've got 5 bathroom wall decor ideas that are both timeless and trending. So let's turn your bathroom into a luxurious spa retreat! 🧖‍♀️🫧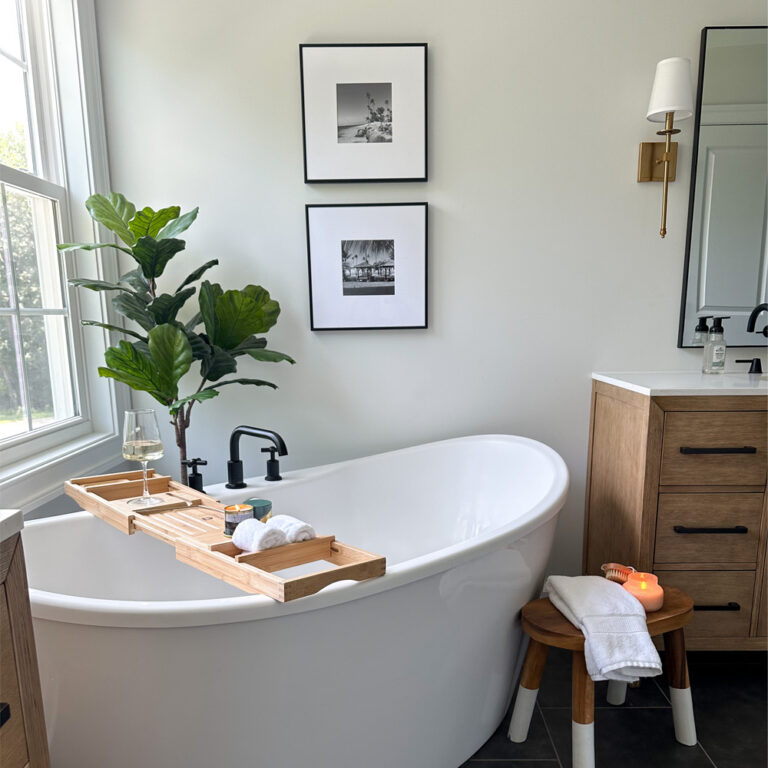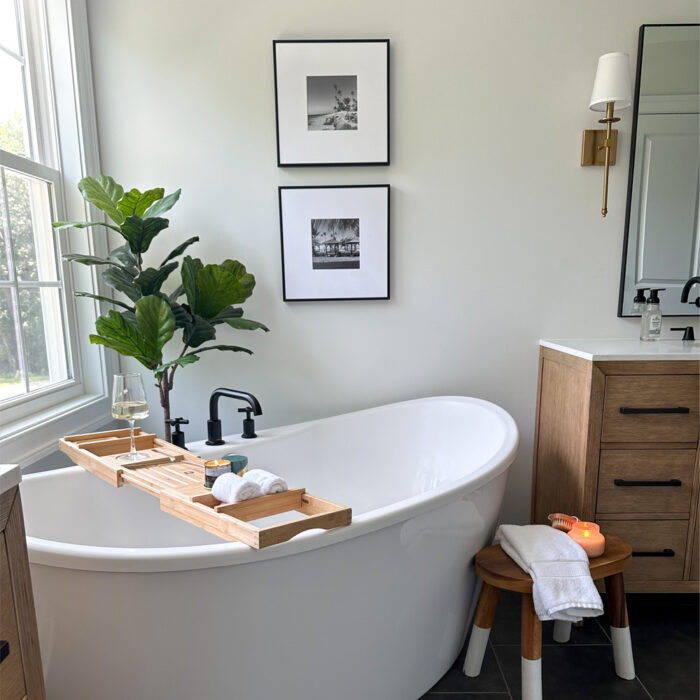 In this blog post, we will explore five glamorous bathroom wall decor ideas, and give you some style tips, color recommendations, and our favorite frame picks!
---
Dressing Up Your Bathroom: Getting Started
Before we dive into our decor ideas and inspiration, it's essential to start with a clean slate.
Ensure your bathroom walls are clean, free from moisture, and have thought long and hard about any risky hanging areas you may want to display your frames and wall decor in.
Bathroom Wall Decor Ideas: 1. Vintage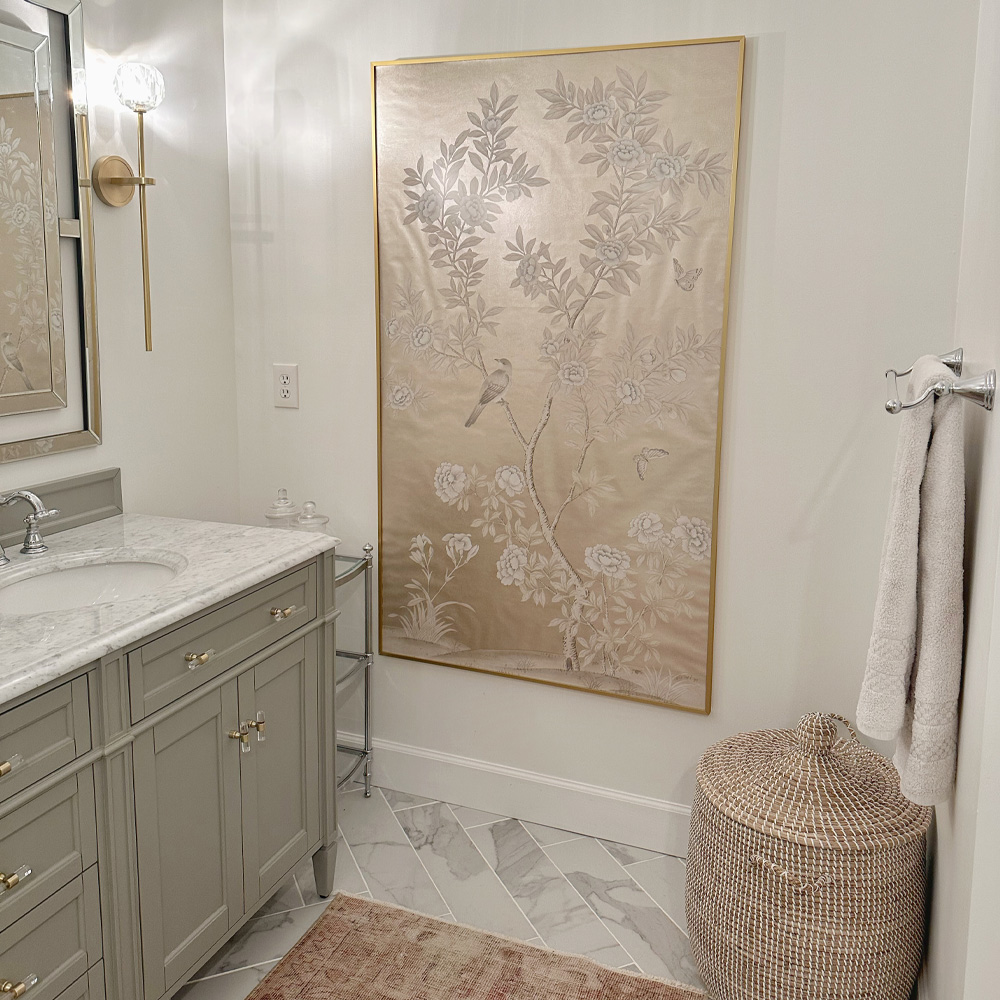 If you're a fan of classic elegance, glitz, glamour, and the old Hollywood look, consider adorning your bathroom walls with vintage decor and charm! Vintage mirrors, ornate picture frames, antique sconces, and framed vintage botanical prints can transport your bathroom to another era. We recommend using rich-colored wallpaper to get the full look – Rich forest greens, lush deep purples, and golds & silvers work well with this style. 🗝️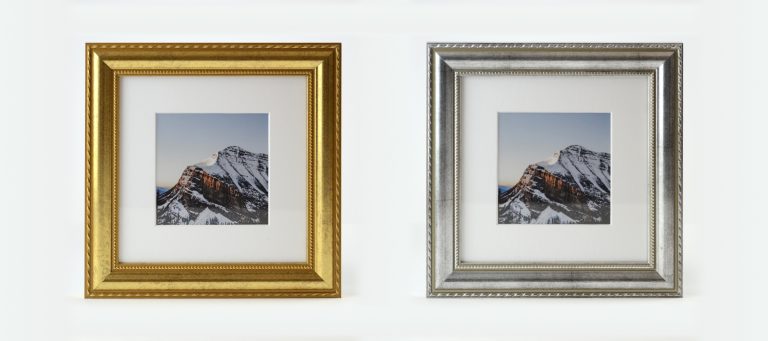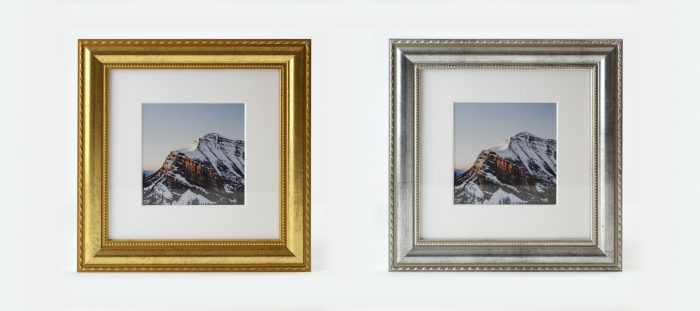 Our Granby frame style screams vintage luxury and is perfect for both small and large bathrooms. This ornate-style wood frame has a flat profile face that is 1 ⅜" wide. It's made from a North American hardwood (Poplar) that's finger-jointed, decoratively pressed, and made right here in the United States!
Bathroom Wall Decor Ideas: 2. Modern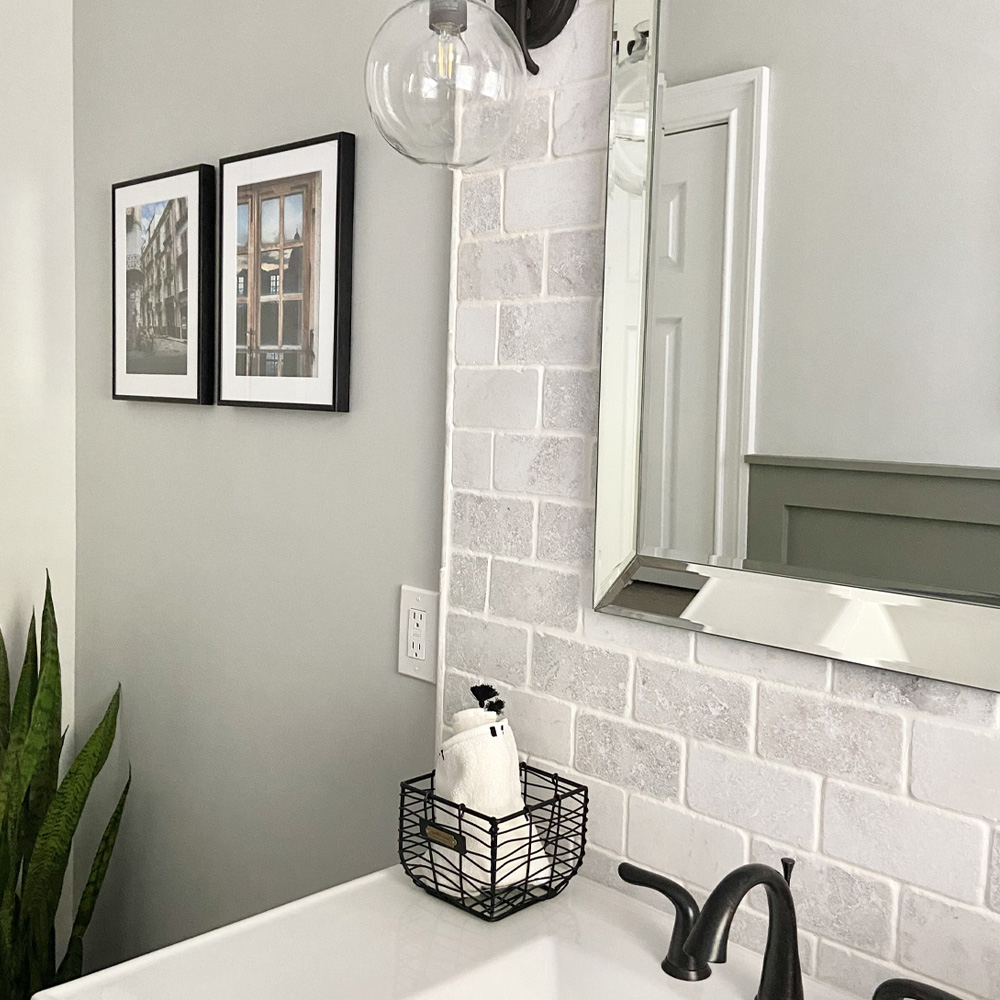 For those who prefer sleek and contemporary aesthetics, modern bathroom wall decor is the way to go. Not nearly as flashy as other styles, yet super impactful!
Consider large mirrors, clean-lined shelves, and geometric or floral wall art. Choose a monochromatic color scheme with pops of bold accents to create a chic and sophisticated look. ☕️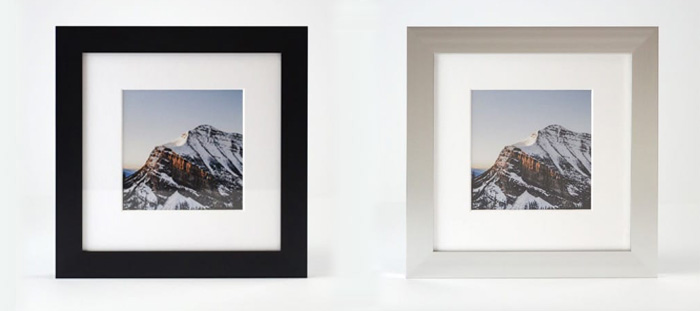 The Bradford style frame is as modern as it gets, with a bold broad face it attracts the eye to your artwork inside, yet it's not too aggressive as to take away from your framed piece! This wide metal frame style has a flat profile face that is 1" wide. The Bradford is made from extruded aluminum that's been anodized (a process that makes it durable and corrosion-resistant – Perfect for a bathroom!)
Bathroom Wall Decor Ideas: 3. Southern Chic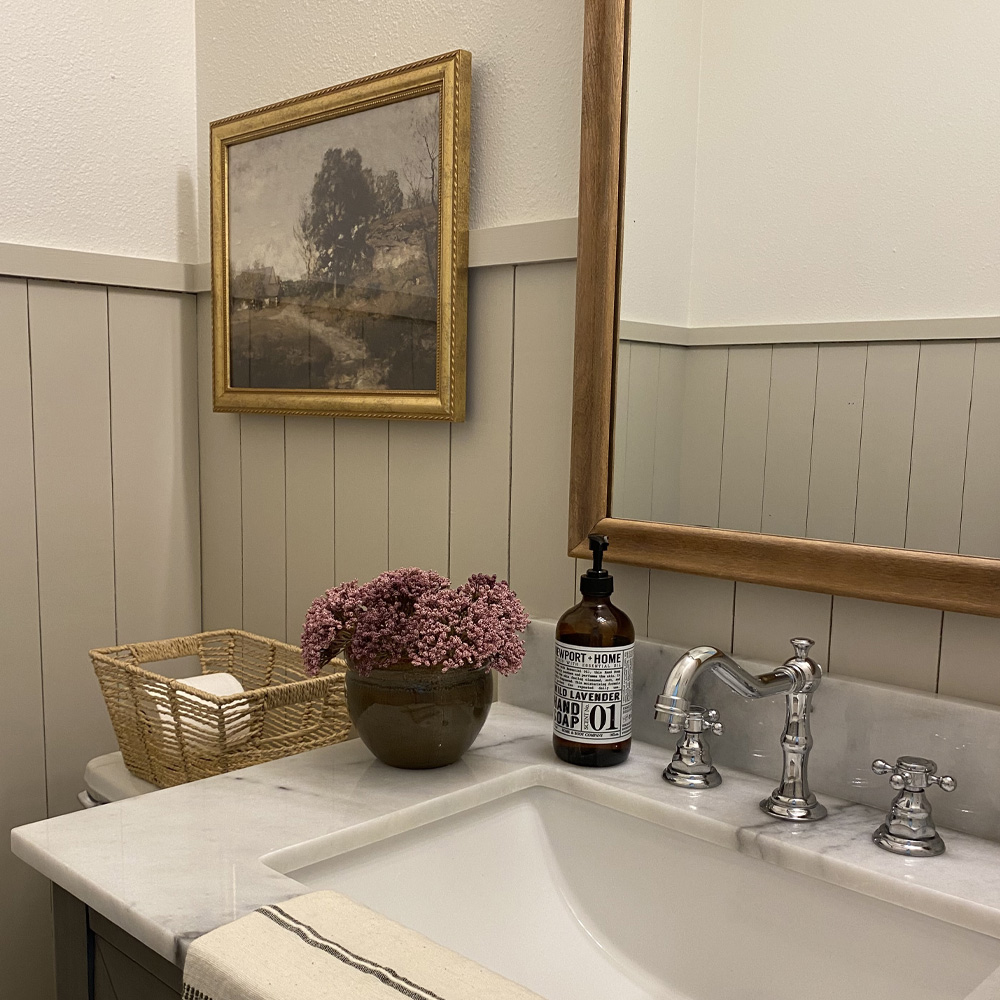 Embrace the warmth and hospitality of the South by incorporating Southern chic decor into your bathroom. Wooden accents, shiplap walls, and farmhouse-style wall hangings can infuse your space with a cozy, rustic charm. Don't forget to include the famous mason jars with fairy lights for that perfect Southern glow. 🌟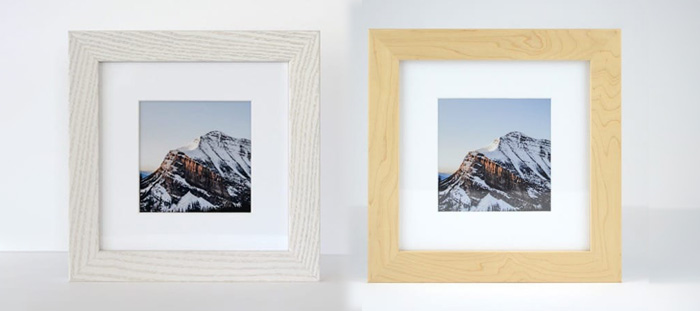 Add some wood to your wall decor with our Dayton style frames. We personally love the Whitewash and Sand colors, but any color in this style will work well with a southern-style bathroom! The Dayton is our natural wood style, with a flat profile face, and made from North American hardwood (Poplar). Expect variations in grain and texture in each frame – all thanks to Mother Nature! 🌲
Bathroom Wall Decor Ideas: 4. Minimalist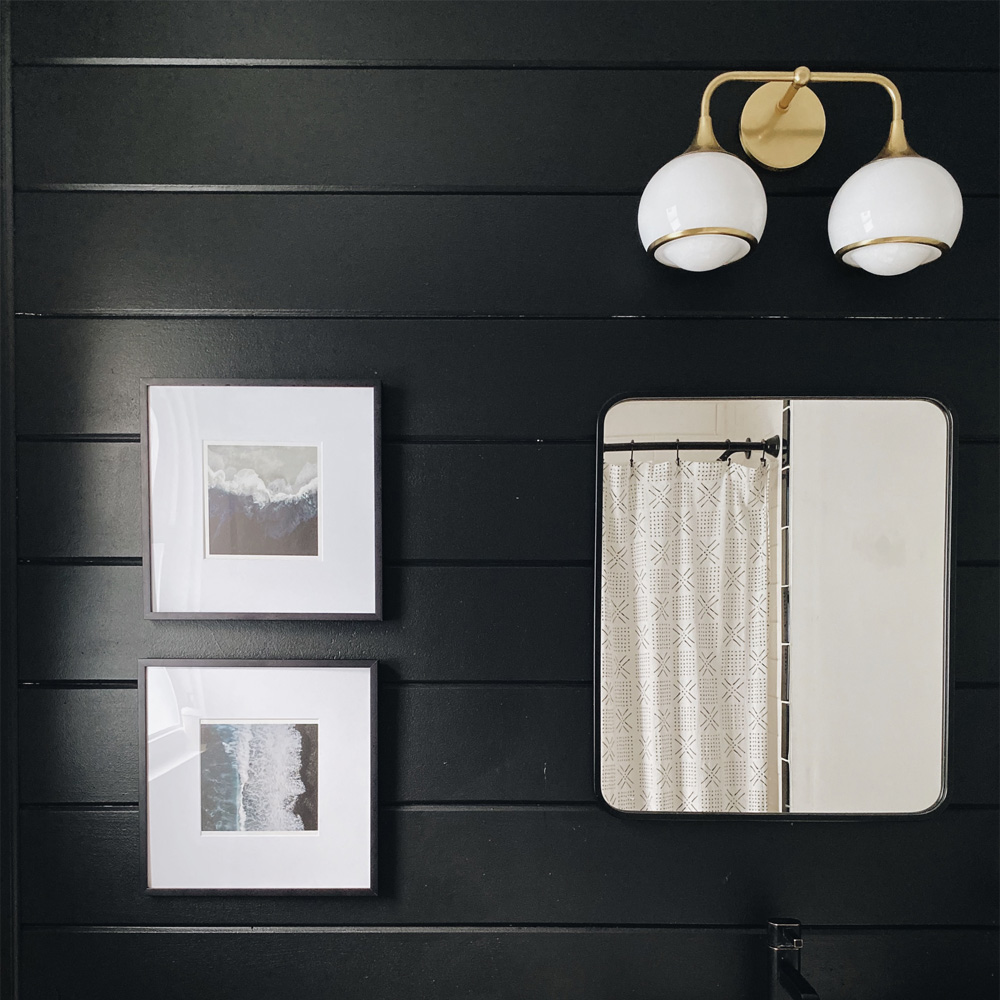 If simplicity and tranquility are your top priorities, opt for minimalist bathroom decor. Neutral colors, unadorned mirrors, and wall-mounted shelves with clean lines can help create a serene and clutter-free atmosphere. Add a touch of nature with some greenery and potted plants to maintain a zen-like ambiance. 🧘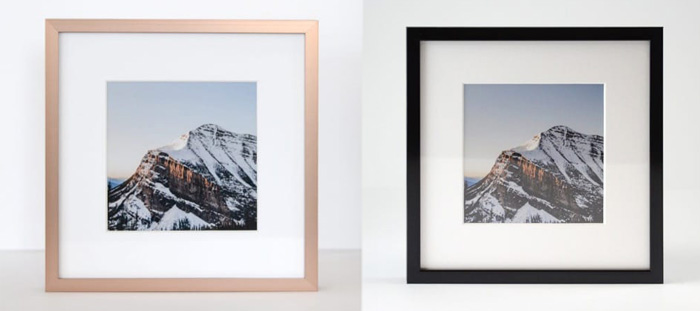 For a truly minimalist bathroom, we recommend our thinnest metal frame style – Ashford. With a flat profile face that is ⅜" wide and the ability to frame art as small as 5″ x 5″ – it's tiny enough for any small bathroom wall decor ideas you may have! We personally love framing tiny art in these and creating a mini gallery wall. Super cute!
Bathroom Wall Decor Ideas: 5. Eclectic / Maximalist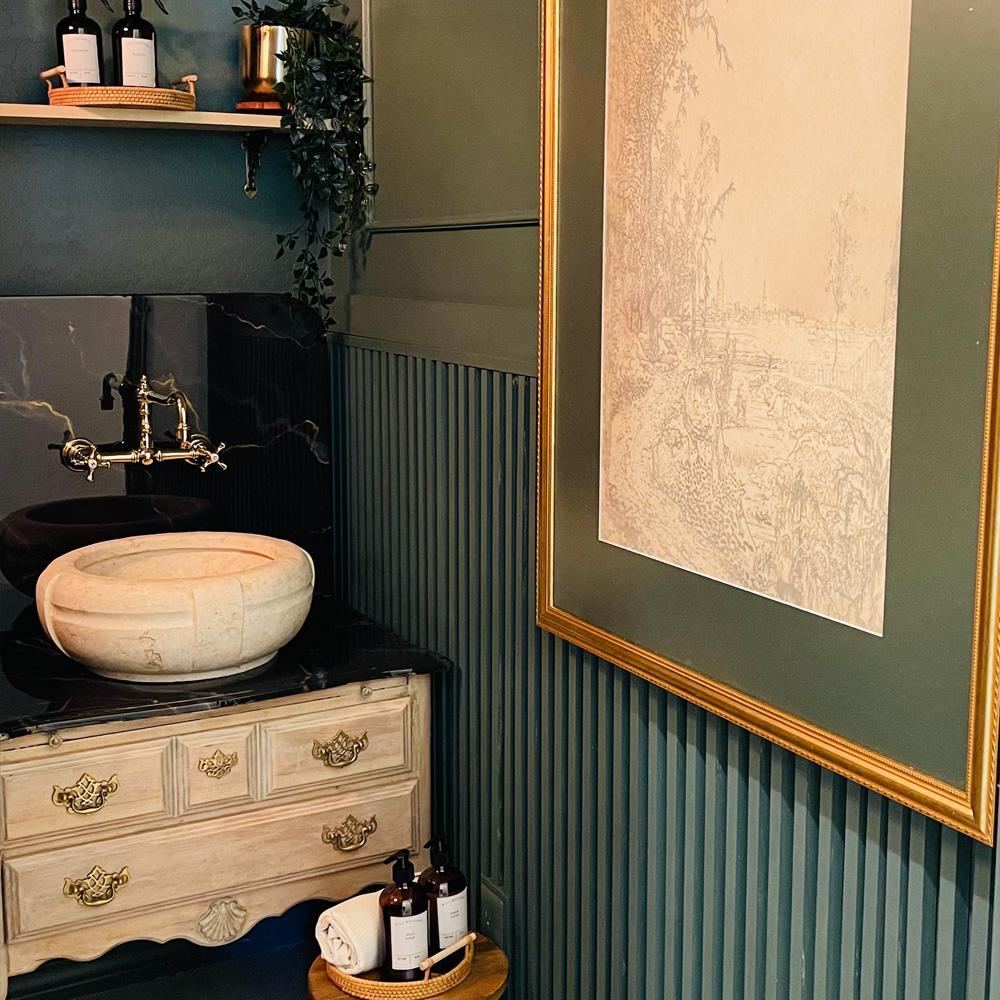 For those who want to make a bold statement and play with their artistic expression, embrace the eclectic and maximalist style. Mix and match patterns, textures, and colors with confidence!
Think eccentric gallery walls, ornate mirrors, and vibrant, eye-catching artwork. Let your creativity run wild to create a truly one-of-a-kind bathroom. There are no rules when it comes to this style!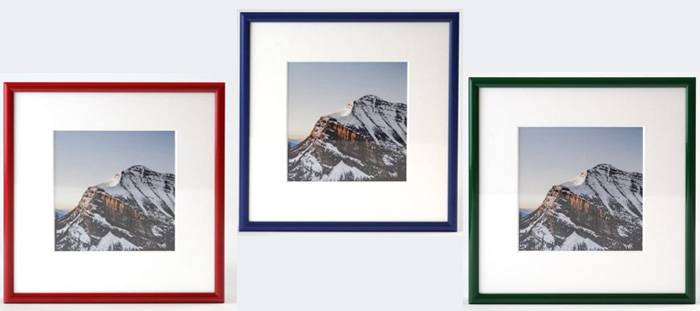 Hanover is a stylist's best friend! With the most color options, this frame can fit almost anywhere – she's a style chameleon of sorts 🦎 – making her perfect for any maximalist bathroom! We love the Red, Blue, and Green color options for this frame, we highly recommend pairing colorful art with these to draw the eye to the piece even more! What's great about the eclectic style is you never have to worry if something is "too much", it fits right in!
Bathroom Wall Decor Ideas Bonus: 6. Boho Bathroom
Boho chic decor has gained popularity for its eclectic and free-spirited style. To bring a touch of boho charm to your bathroom walls, consider adding macrame wall hangings, tapestries, and plants. Much like maximalism, the bohemian style is all about mixing colors, patterns, and textures to create a warm and inviting space.
We personally love the Granby in Antique White and our Derby in Rustic Gray for this style. These frame styles and colors pair so well with rustic decor! Consider some wooden shelving housing decorative knick-knacks like candles and pottery alongside your frames.
Final Thoughts
A bathroom is a space where you begin and end your day, so why not dress it up a little? Whether you prefer vintage charm, modern elegance, southern chic, minimalist serenity, or eccentric maximalism, there's a bathroom wall decor style that can transform your space into a glamorous retreat.
With these bathroom wall decor ideas, you can bring life, personality, and a touch of luxury to your bathroom! 🛁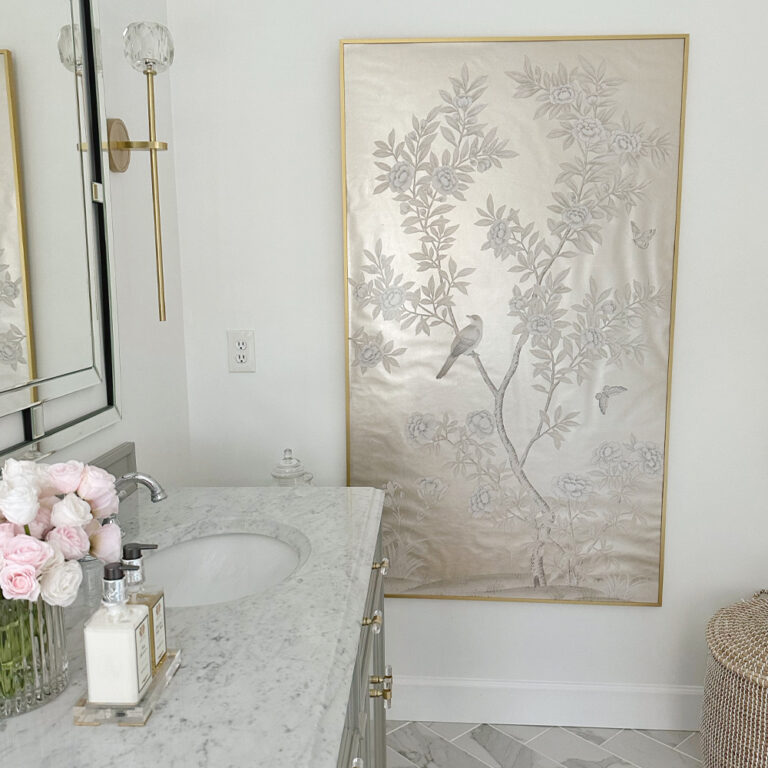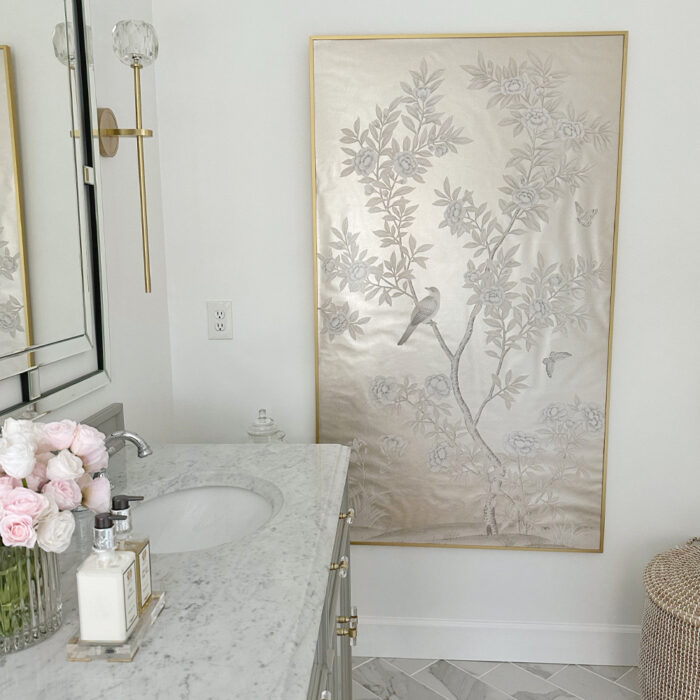 Show off your framed artwork, photos, & other items! – Inspire others by sharing your photos, tell us your story! If we share it, you'll receive a coupon for 15% off your next order!
Be sure to follow us on our socials for more daily inspiration – check out our Shopify app to start selling your own framed prints!
This post first appeared as 5 Bathroom Wall Decor Ideas: Bring Life to Your Bathroom on Frame It Easy - Learning Center for Custom Picture Framing.