When it comes to your bathroom, you might not think to decorate it like you do the rest of the house. But your bathroom can feel extra special if you take that extra step to make it great. A bathroom can be the most relaxing spot in your home, and you can even make it feel like your own personal spa right at home. There are many things to consider adding to your bathroom decor. Flooring, wall color, and other decor items are only the beginning. Lucky for you, we have 13 items we think you should consider adding to this room of your home.
If you're looking to update your bathroom decor anytime in the near future, take a look at our list!
1. Spice Up Your Storage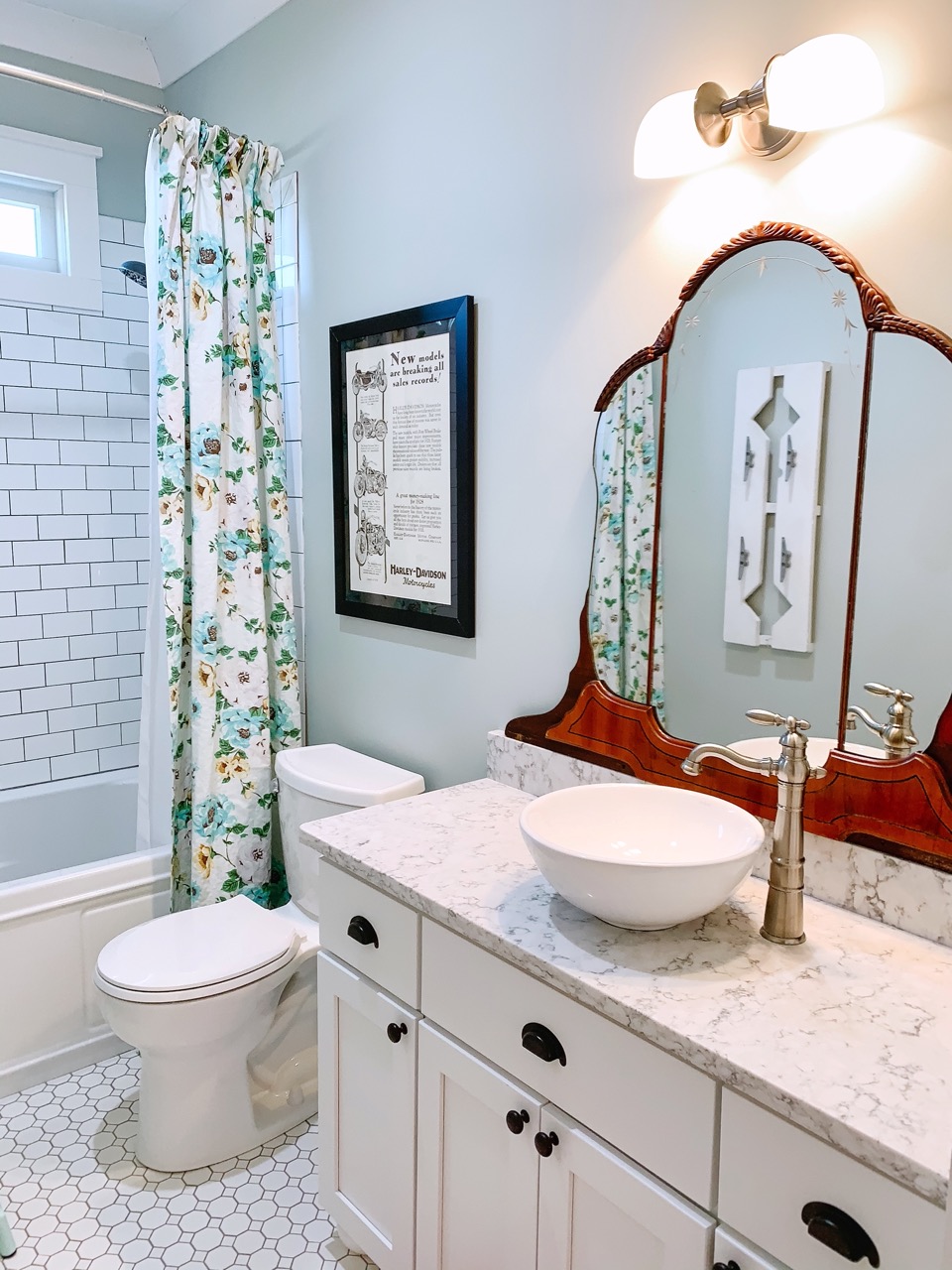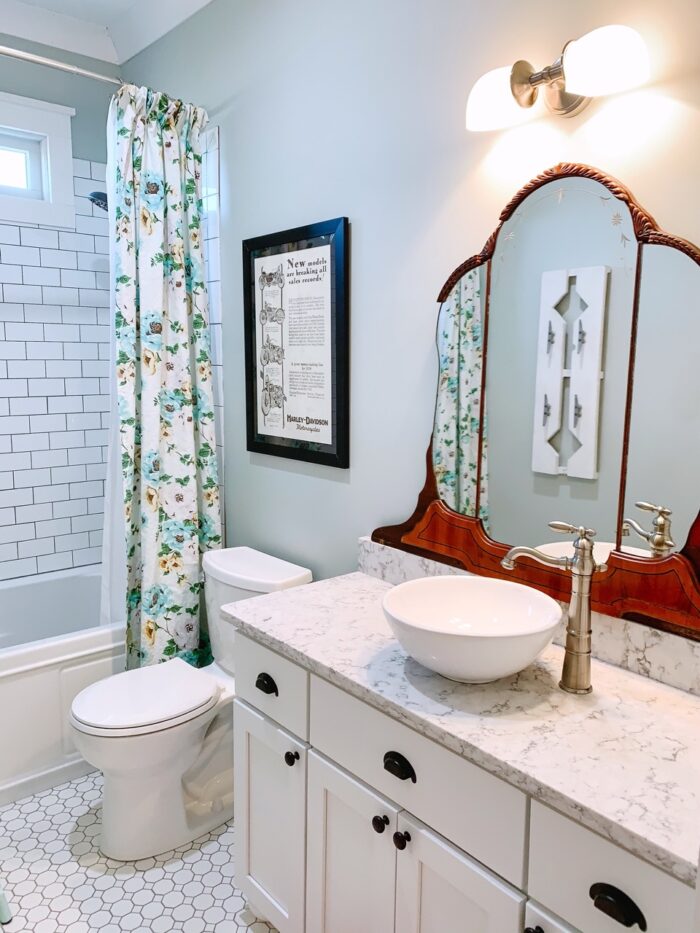 Of course, storage is a must. You want to be able to use all of it to your advantage, but that doesn't mean it can't look good too. Store your q-tips and cotton rounds into small glass jars and add them to a cute tray that will sit on your counter. Use sleek boxes for under-the-sink storage organization to keep everything together. Get a wicker basket to hold your extra towels.
Keeping your space neat and organized will make it feel even bigger, especially if you have a small bathroom with not a lot of room. Storage options will be your best friend! Plus, it will give your bathroom a fresh feel. You could also try floating wall shelves, a standing linen closet, or even over-the-toilet storage. There are many ways to utilize your space and doing so can make your bathroom decor feel that much more put together.
2. Invest In Towels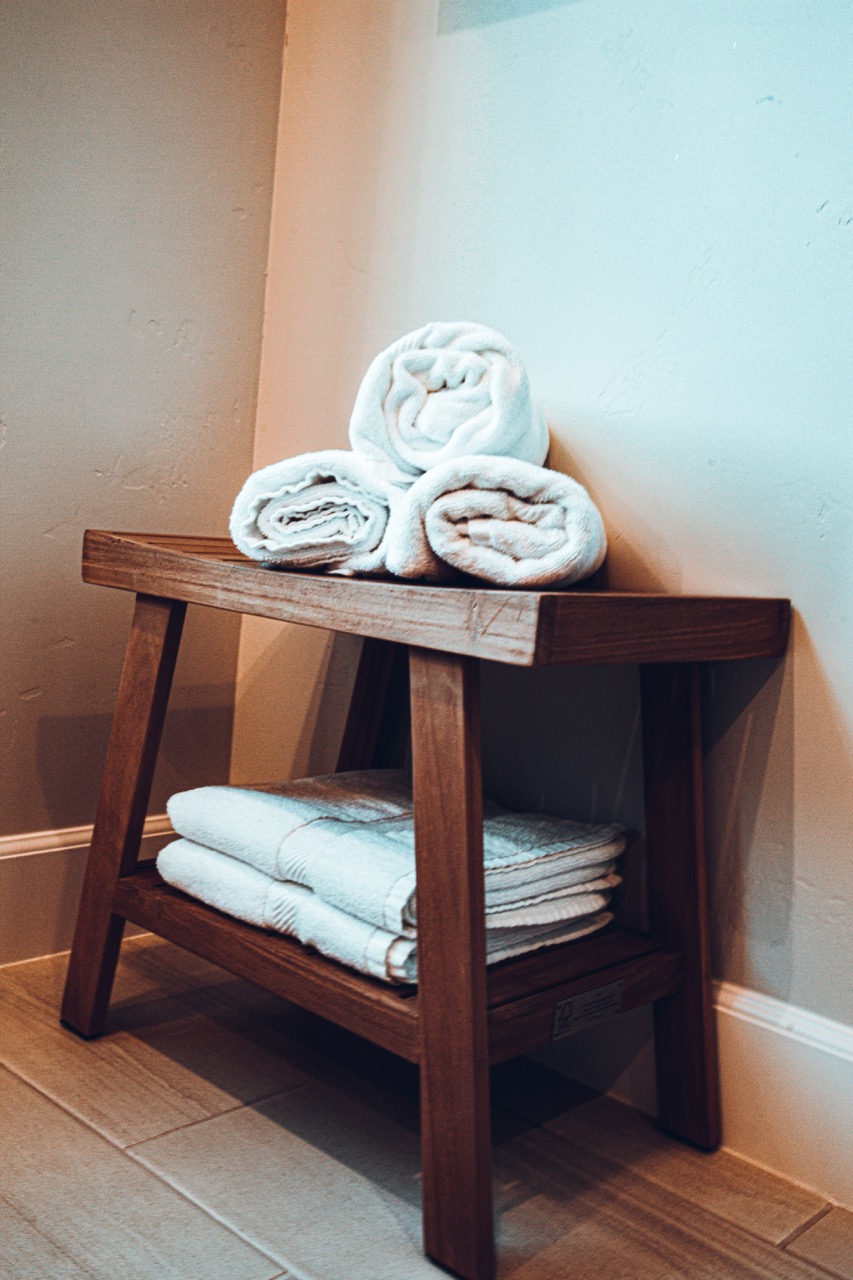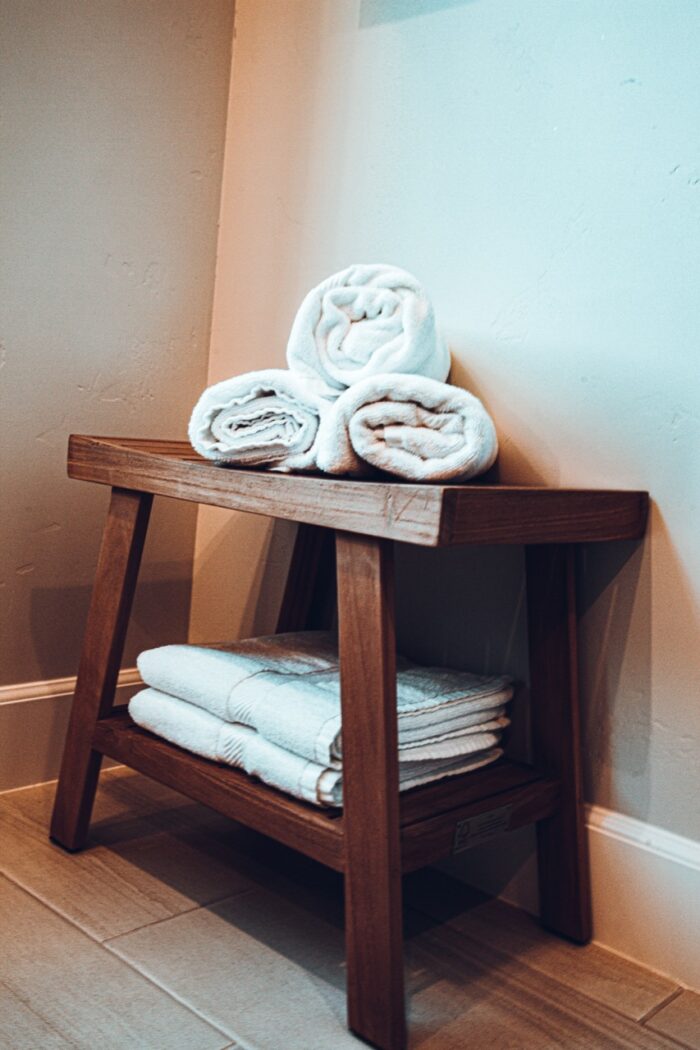 Invest in some new, soft and durable towels. Towels can make a big impact on your bathroom. If the rest of your bathroom decor is neutral, try adding some towels with a fun pattern for a little pop. But don't just store them away under your cabinets. As we mentioned above, you could get a wicker basket and roll your towels to keep them out of the way. Rolling not only saves space but makes it look like you're in a spa. Don't just buy any towel, be sure to check out a few different options and choose your favorite.
3. Decorate With Plants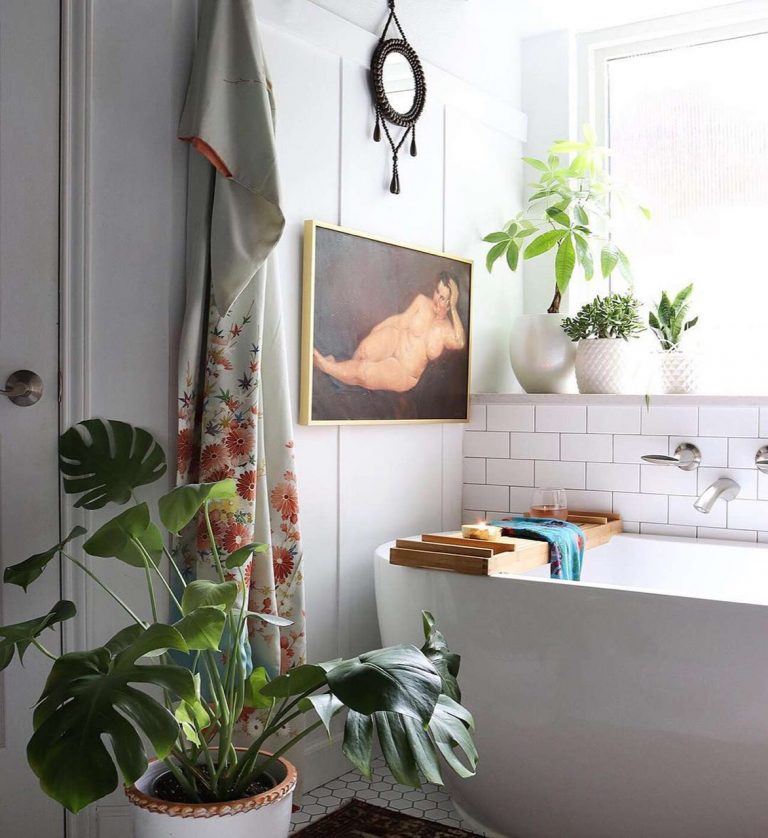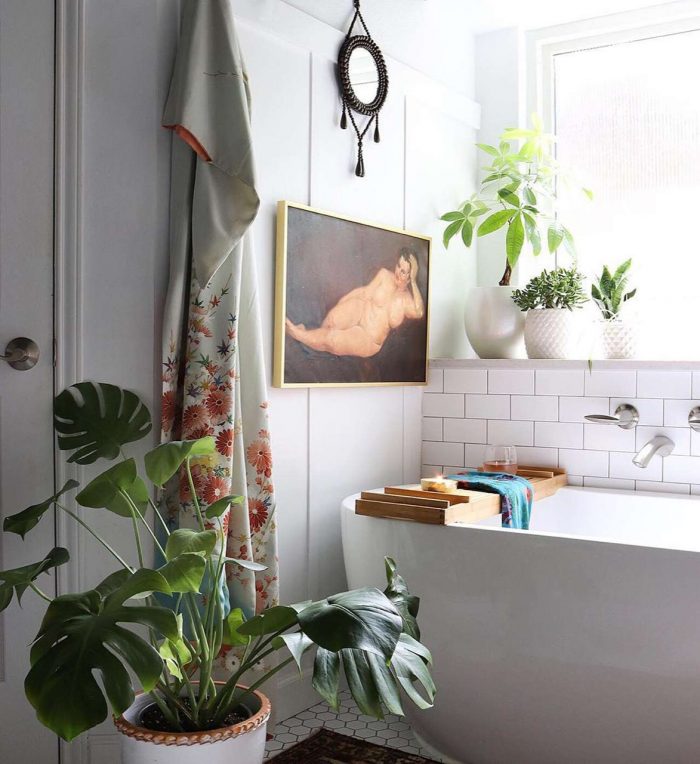 Real plants in your home can have many benefits, such as reducing pollutants and dust, keeping your room cool, and reducing carbon dioxide. Plus, they are great as decoration. If you're worried about how well you can keep the plants alive, don't worry, there are plenty of fake plants that will look just as good! Whether you decide to add a large floor plant or a few small succulents on your window sill, adding a plant to your decor is a fast and simple way to create something special.
Adding Eucalyptus to your bathroom decor also has many benefits. You could hang it behind your shower head or add it to your countertop. Eucalyptus can help with stress reduction, pain relief, respiratory health, and your sinuses, so consider heading to your local market and picking some up for the ultimate spa feeling.
4. Match Your Hardware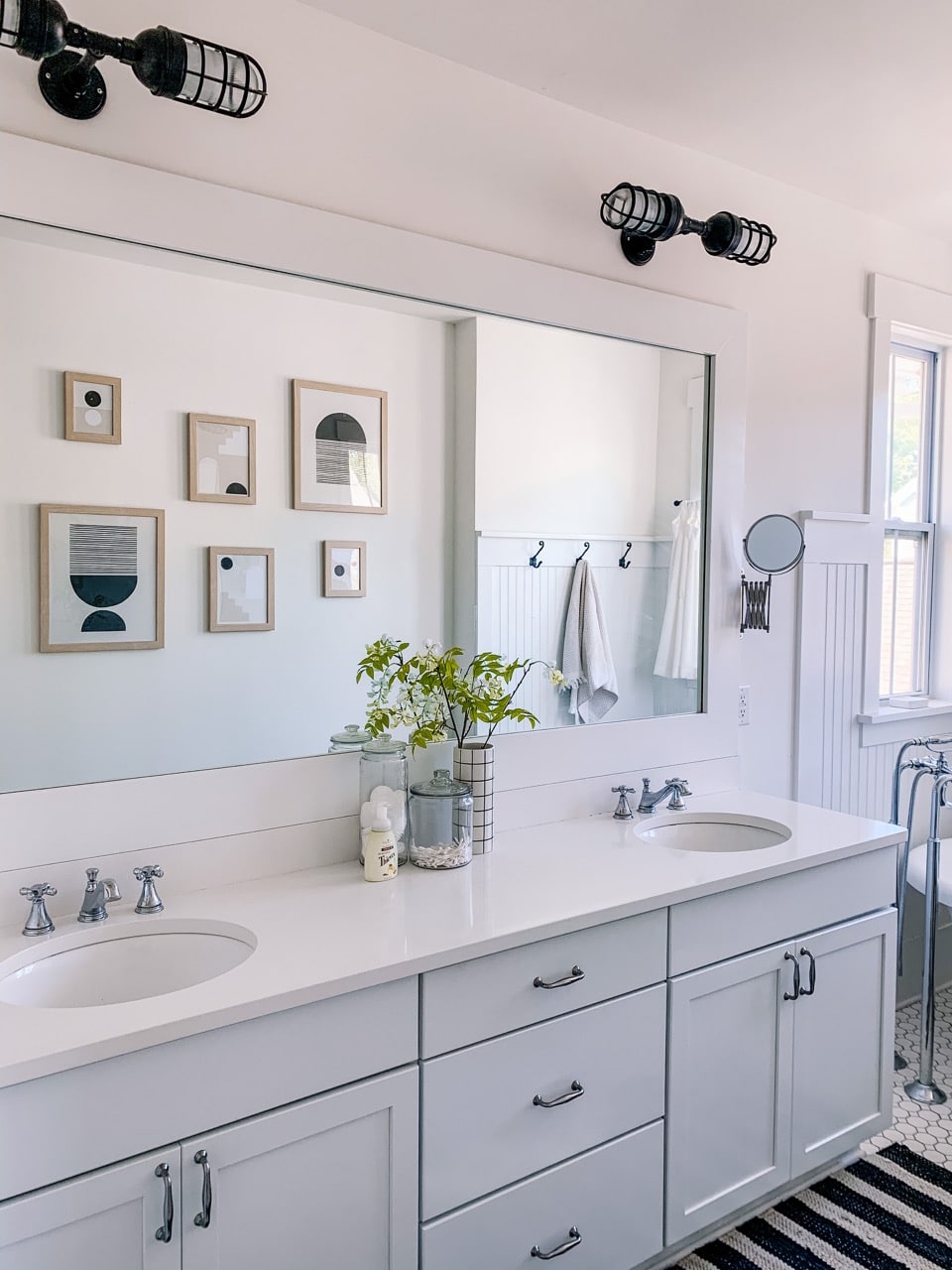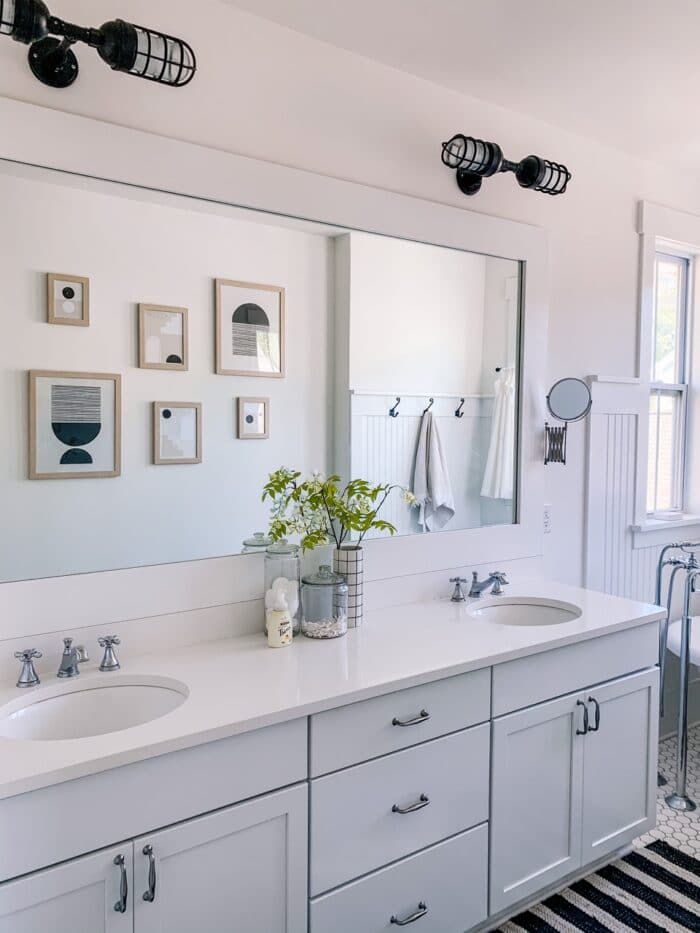 This may seem silly, but matching your hardware to other decor pieces can really tie your room all together. Remember those trays to hold your q-tips and cotton rounds? Try to find something that will match with the handles on your drawers. It could be silver, black, brass, etc. Try a new faucet for your sink that will match with the rest of the hardware. You don't have to update your entire sink or cabinets, but just by adding some new hardware, it can give the place a fresh look.
5. Add Some Artwork To Your Walls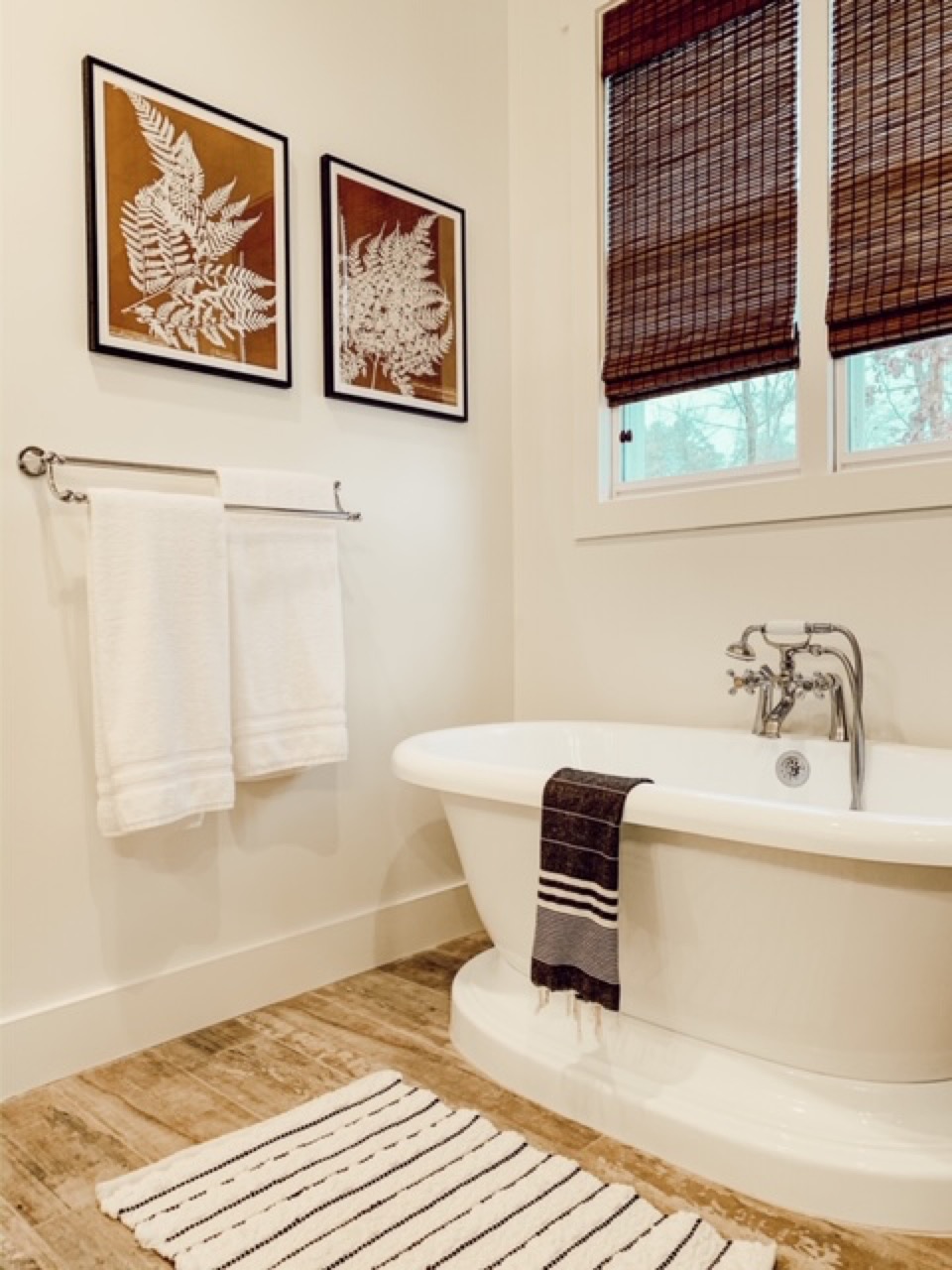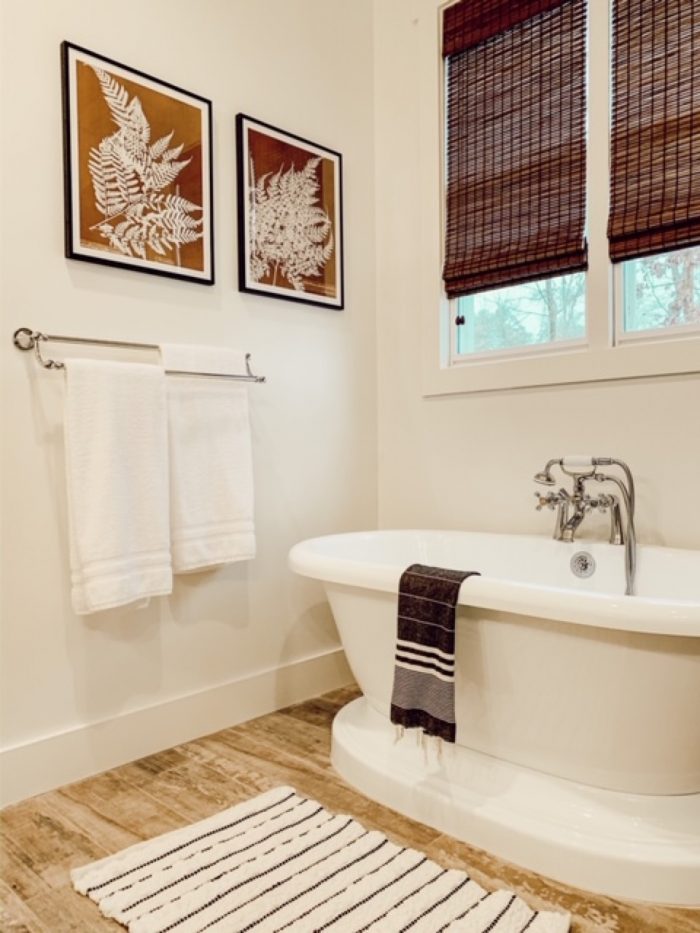 Although the bathroom is not the first place we think of to hang artwork, it can be a perfect place to display some unique pieces. Consider matching your fixtures with one of our metal frames, such as Ashford — a thin metal frame style, with a flat profile face that is ⅜" wide. It's made from extruded aluminum that's either anodized or powder-coated (processes to create a decorative, durable, and corrosion-resistant finish). Made in America. It comes in 9 colors, so you're sure to find a match!
You don't want to hang an irreplaceable work of art in a place where there is a high probability of it becoming damaged. Bathrooms, no matter how well ventilated, are subject to steam being circulated and create an environment that isn't kind to your artwork. Moisture can easily be trapped under glass. So when choosing artwork for your bathroom, be sure to choose art that is inexpensive or replaceable, in case there is damage.
6. Decorate With Candles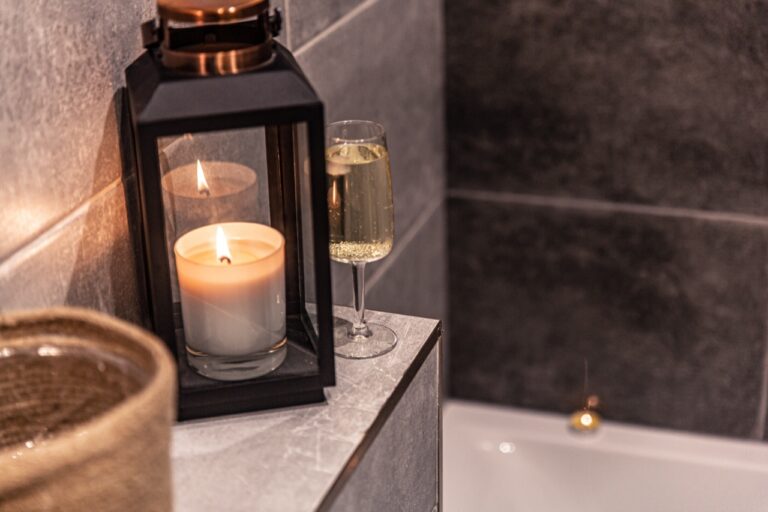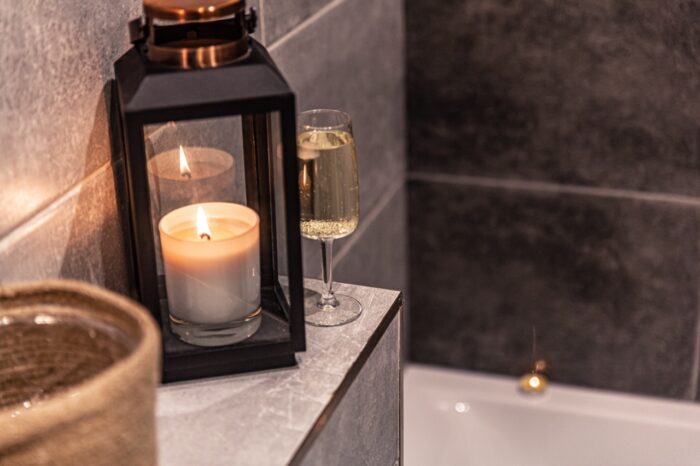 Candles give the ultimate spa feeling. Even if you have no plans to burn them, a sleek candle on top of your counters, on a shelf, or even just sitting next to your bathtub will look great on display. Of course, if you do have plans to burn them, they double as an air freshener, so win-win! The scent you choose is important though, so be sure to find just the perfect scent that will be soothing and refreshing in the atmosphere. A scent such as ocean breeze or tuberose and orange would be perfect for a bathroom since they are light and clean scents.
7. Lighting Is Important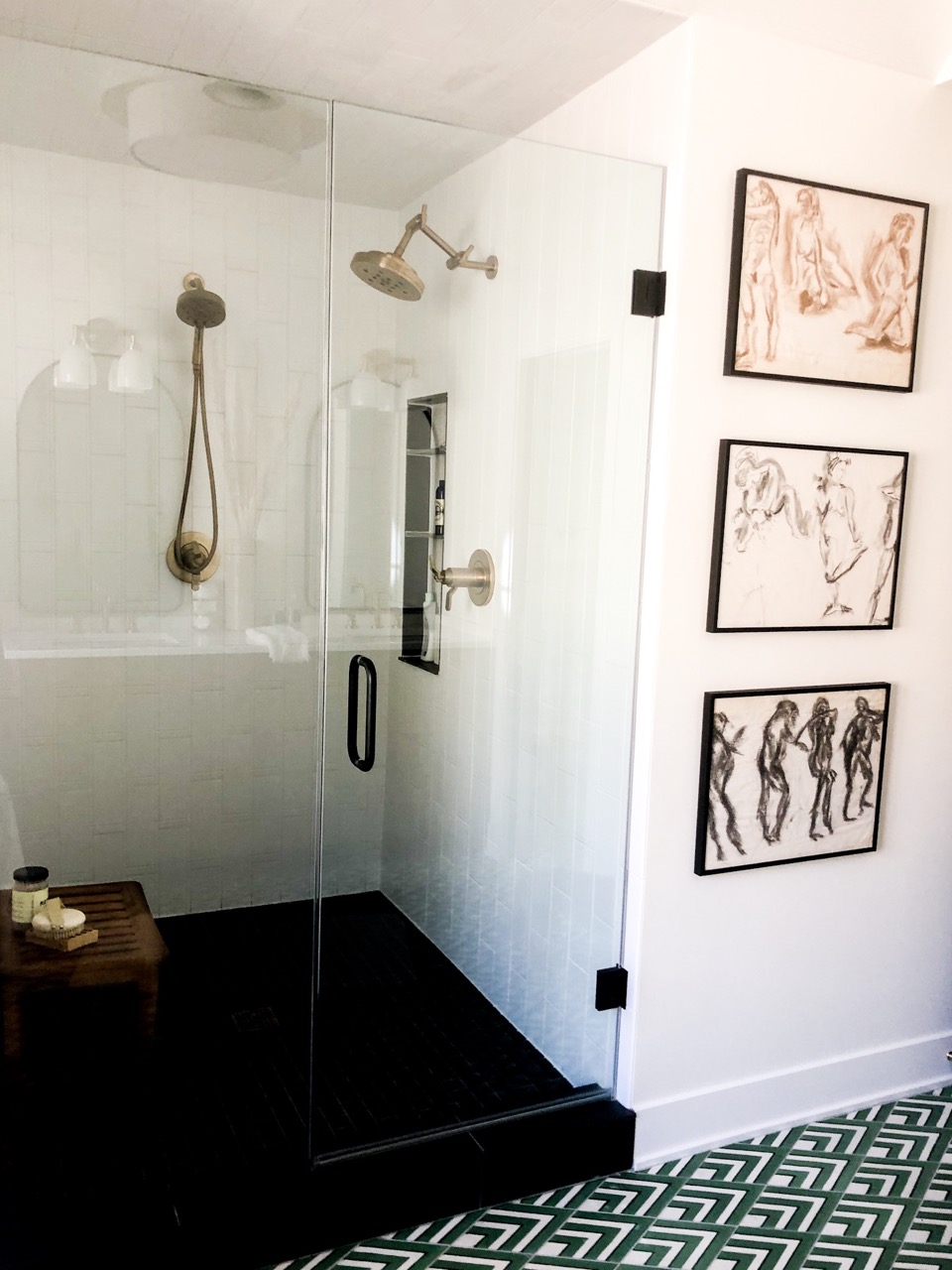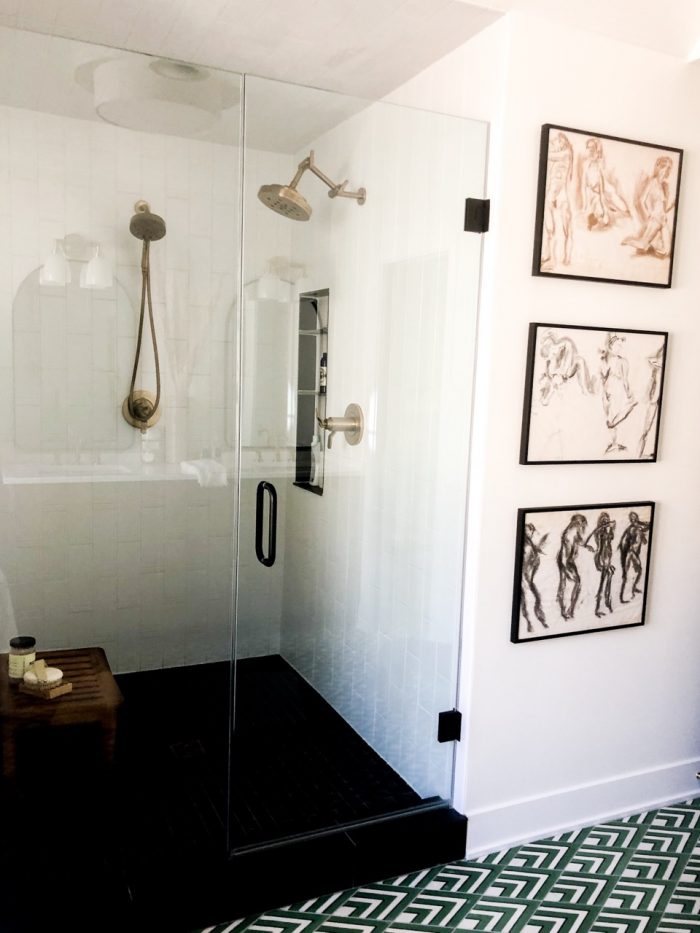 Since we're on the topic, lighting is also very important in your bathroom decor. While you want to have sufficient lighting to see what you are doing at any hour of the day, you also will want to create a relaxing environment for a shower or bath — to really get in the spa mood. You could even consider adding a dimmer to your light switch, so you are in full control of how bright, or dim, your lights are!
8. Add a Rug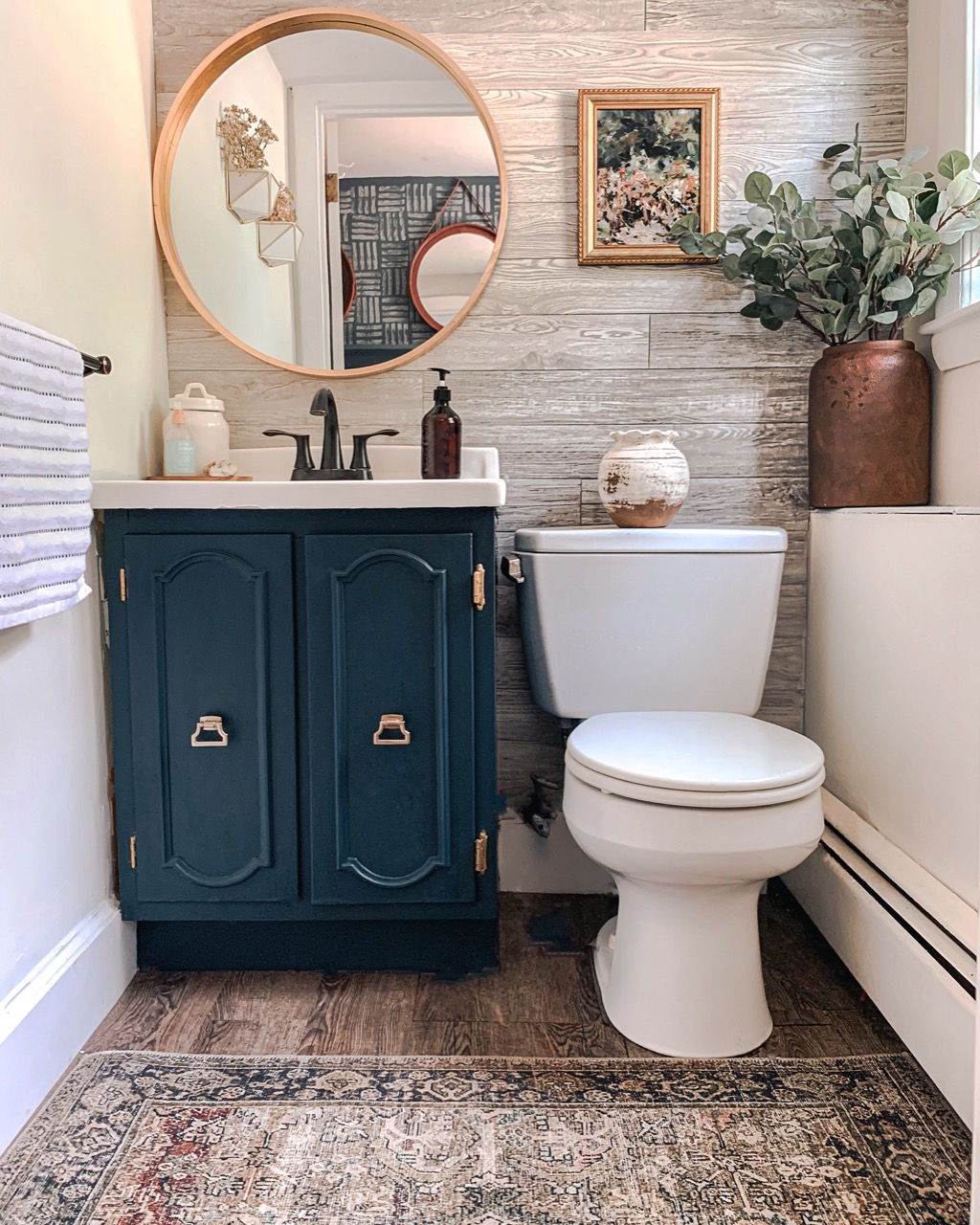 No one wants to stand on cold tile first thing in the morning. Adding a rug to your bathroom provides a warm space for you to stand on while you wash your face, brush your teeth, or get ready for your day. Rugs are also a great addition to your bathroom decor because they can absorb any water that may get on the floor from your sink, shower, or tub, and prevent any falls!
9. Add Wallpaper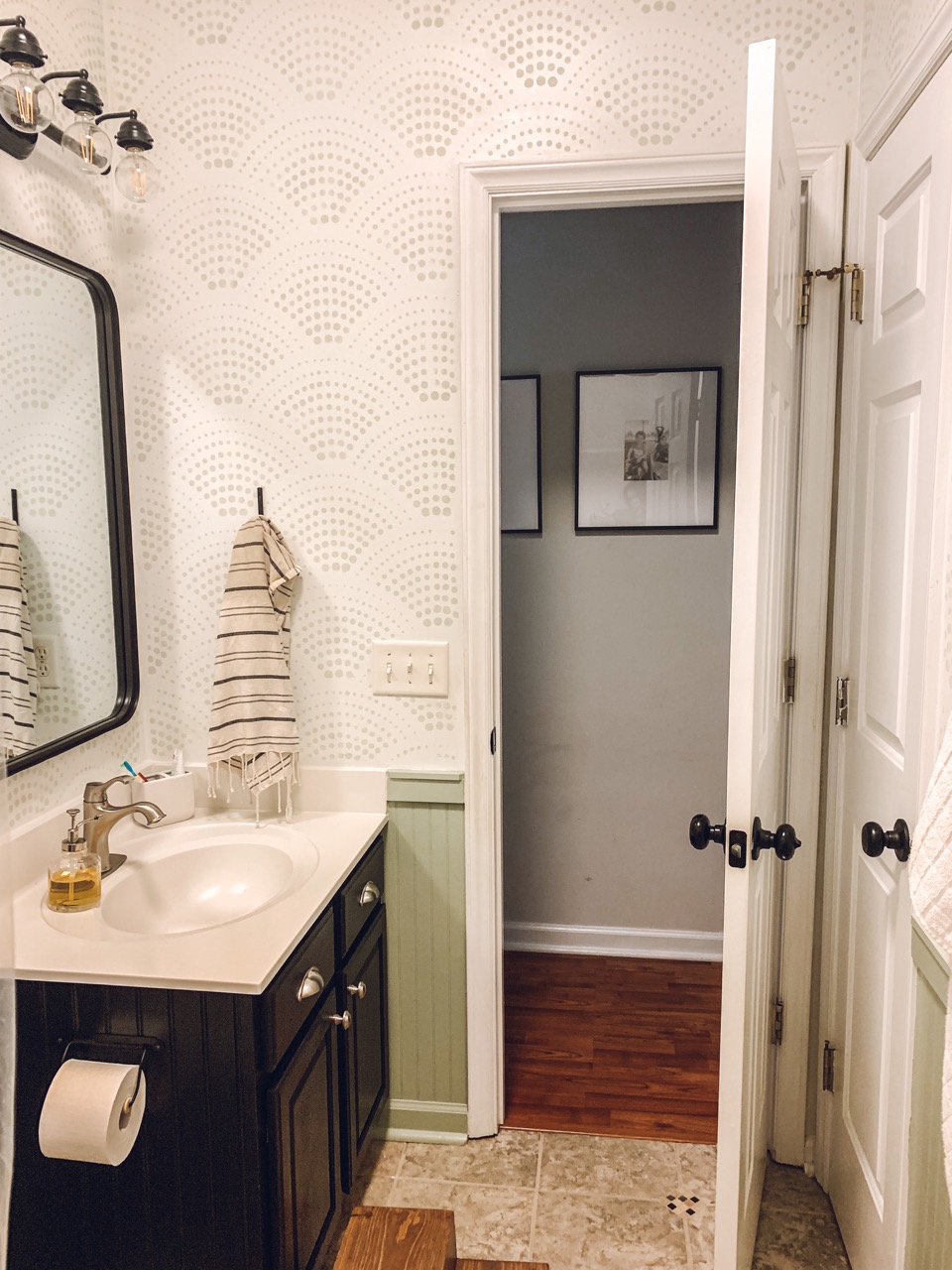 Peel and stick wallpaper is a great way to change up your space with little to no commitment. There are so many unique designs that will instantly transform your space and change the vibe and feel of your space. The best part about removable wallpaper is that it will peel right off without leaving behind any marks or damage, so you can change it as often as you please, without breaking the bank! You can choose to do a small section of your bathroom and create an accent wall or do your entire bathroom. Whatever you choose to do, wallpaper is a great addition to your bathroom decor to make it feel even more special!
10. Seating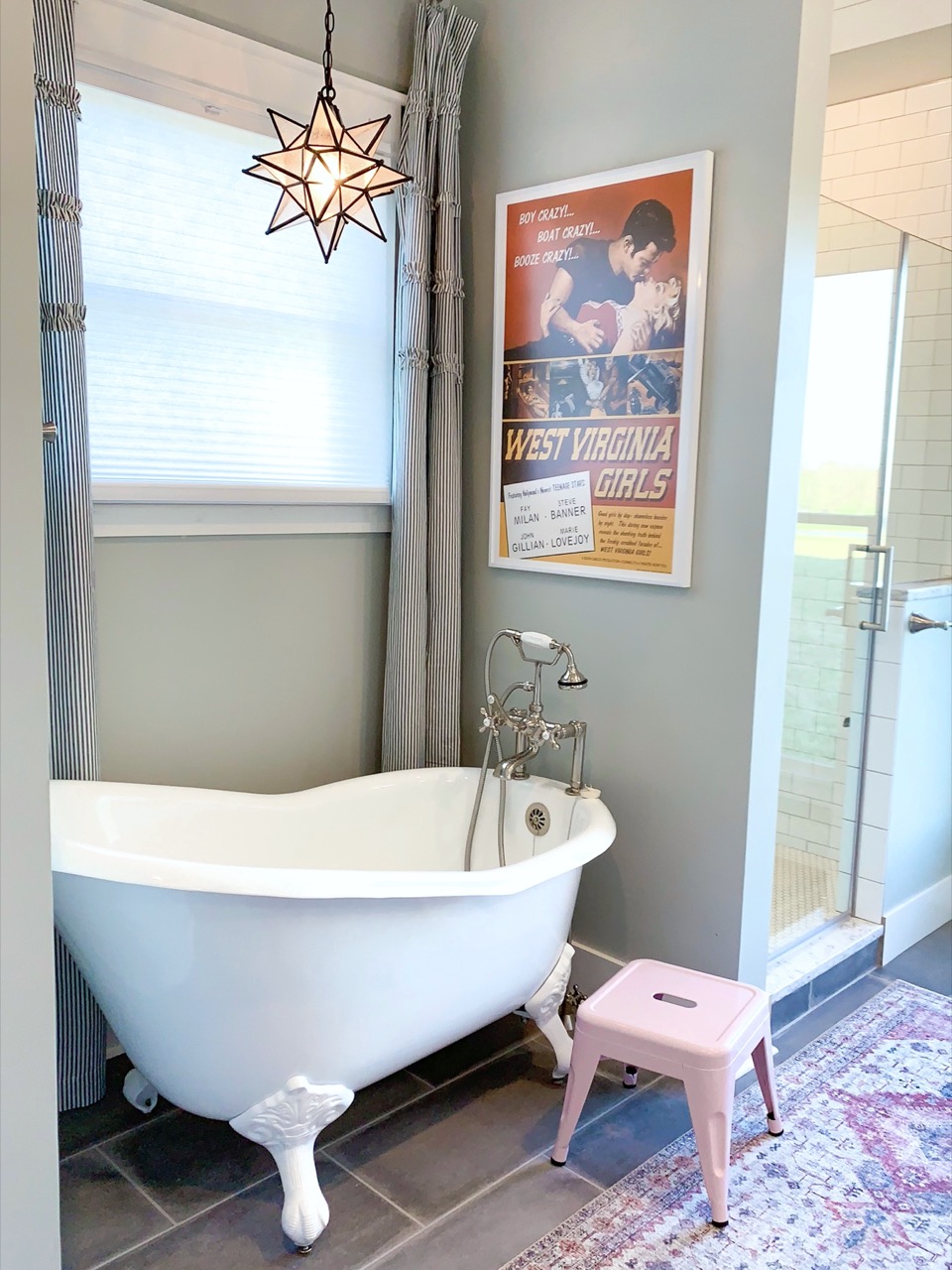 This may be something you overlook in your initial bathroom decorating, but seating is very important. It doesn't have to be an oversized bench, but can be as simple as a small stool to add some comfort to your bathroom that you didn't have before. Seating can be used for getting ready at your mirror, soaking your toes in your tub, or just having a spot to lay your robe or towel.
11. Bathtub Shelf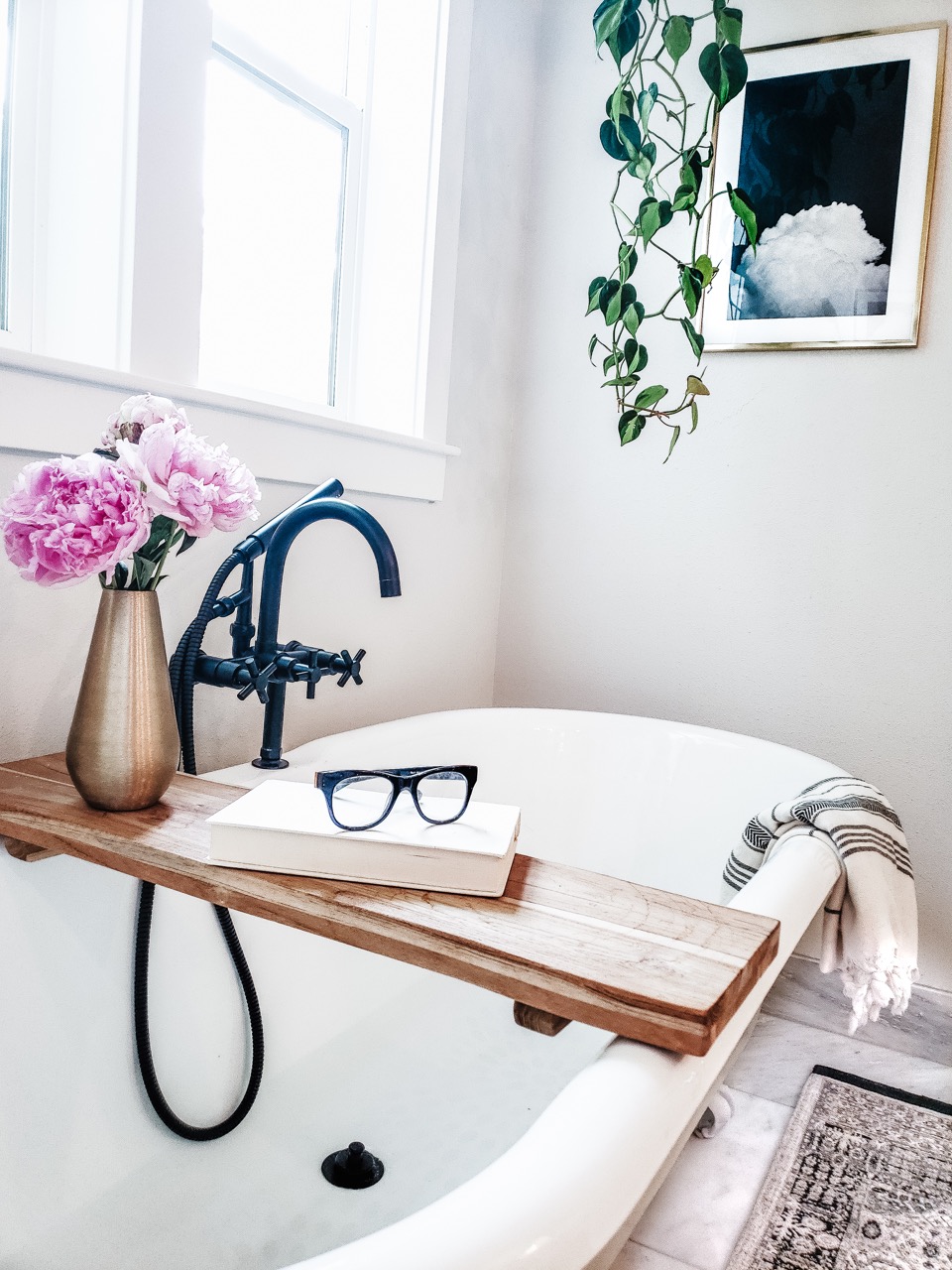 A bathtub shelf can instantly transform any bathroom into a luxurious spa right at home. You can enjoy a book, drink, and snacks from the comfort of your own bathtub. Mosts shelves have a space for your phone, wine glass, and other items. It conveniently sits across your tub so all of your items are in reach. When not in use, it still gives a spa feel to your bathtub and makes for great decor!
12. Mirrors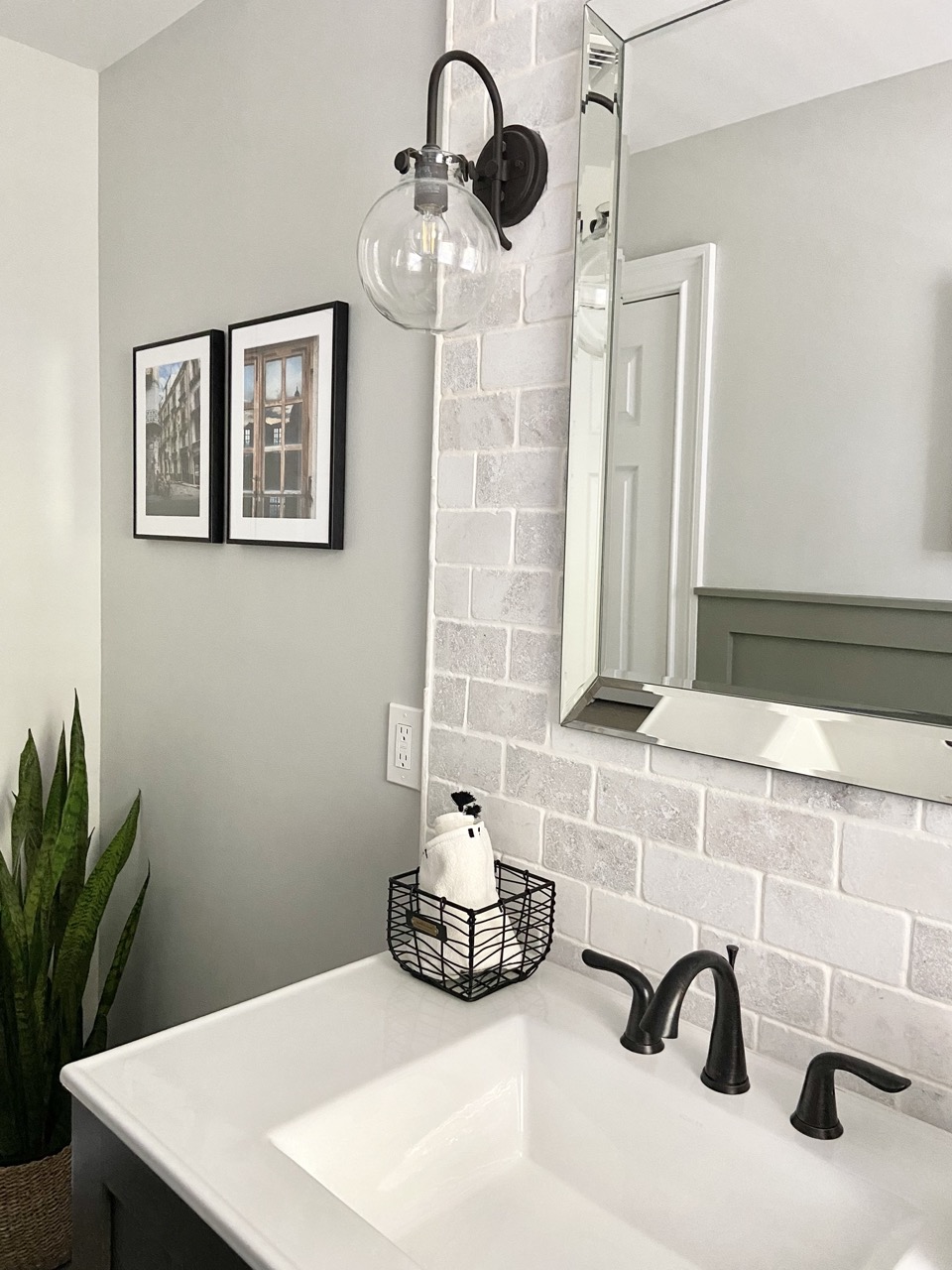 Every good bathroom has to have a great mirror. Not only are they an essential item to be able to see your reflection, but they also are a statement piece. There are tons of different vanity mirror styles to choose from, so be sure to keep searching until you can find the perfect one that matches your decor style. Mirrors are also the trick if you have a smaller bathroom. Sure, they're great for decoration, but they can also make your room appear bigger. As the saying goes "the bigger, the better" and this remains true with mirrors. Mirrors can expand your walls, break up any clutter, and boost the light in your room, and they trick the eye to perceive more space.
13. Flooring
The flooring you choose for your bathroom is very important. The most popular choice for flooring in your bathroom decor is either porcelain or ceramic tile because it is waterproof, strong, and usually inexpensive. You can choose a fun tile pattern for your floor or keep it simple. While the appearance of your flooring is important, the thing that is most important for your bathroom is how it will hold up under pressure, such as water, so be sure to check out a few different options and speak to the professionals about which is the most durable.
Final Thoughts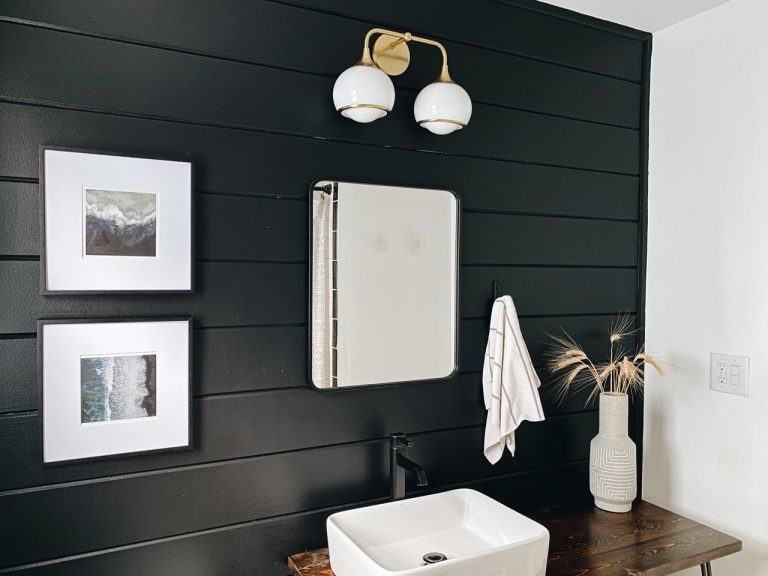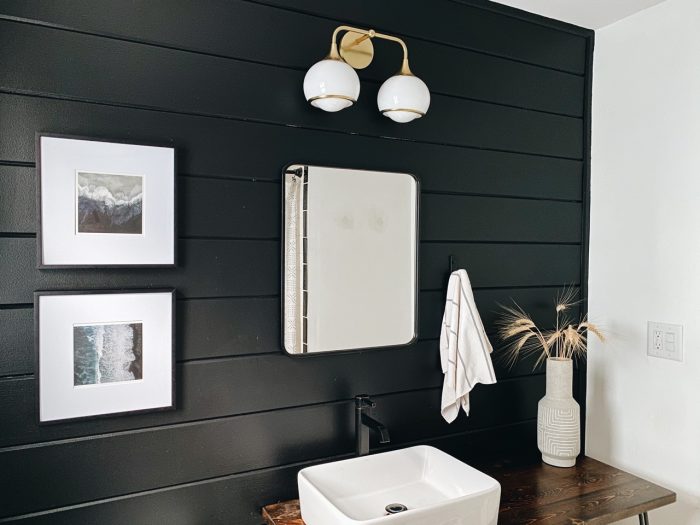 When it comes to our bathrooms, we rarely think to put much thought into decorating them. They don't require a ton of furniture, but they still should be decorated nicely. Just remember what we mentioned about choosing artwork that you wouldn't mind getting damaged.
If you took any of our 13 ideas and applied them to your bathroom decor at home, be sure to share photos with us on social media so we can see what you did with your space!
Want to be one of our Featured Friends? We will share your photo in our weekly email for all our framing friends to see. Join our mailing list and send your photos to creative@frameiteasy.com with the subject "Featured Friends" and tell us why you love Frame It Easy!
This post first appeared as 13 Bathroom Decor Things To Consider Adding on Frame It Easy - Learning Center for Custom Picture Framing.