What Is Alternative Living?
Alternative living is for those who want to break out of the traditional mold and try something different, to live outside of the socially accepted norm. The term covers a wide range of lifestyles, from van life to houseboat living, or even shacking up in a yurt! It can include anything from living off the grid to staying in an urban environment with a more sustainable lifestyle. Alternative living, although very different, doesn't mean one has to sacrifice style for functionality!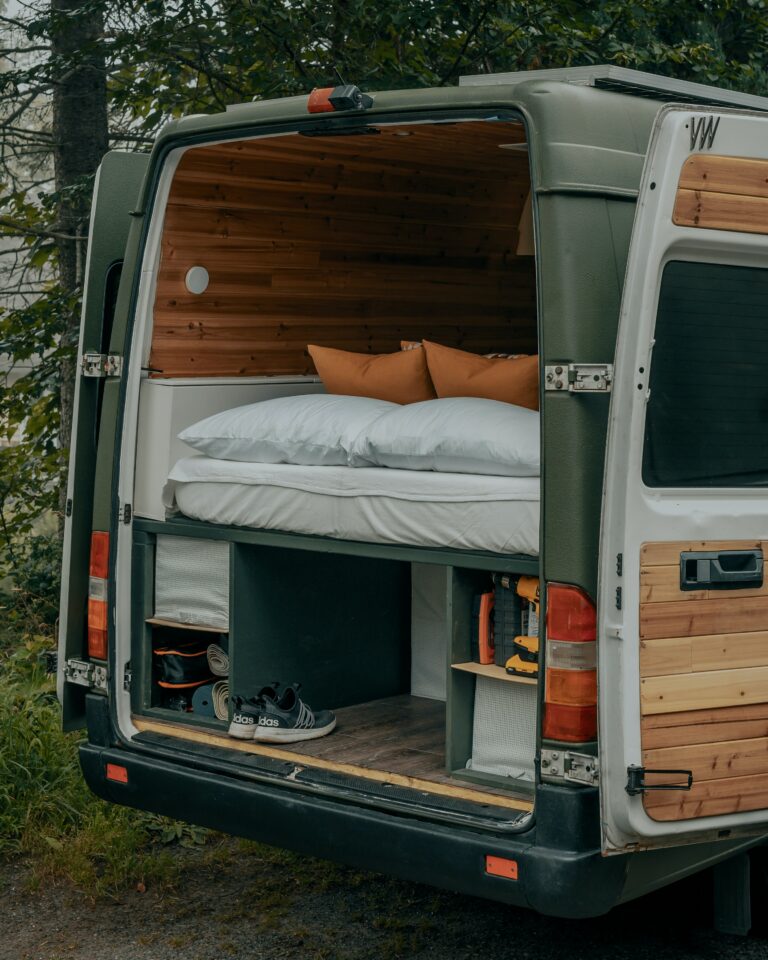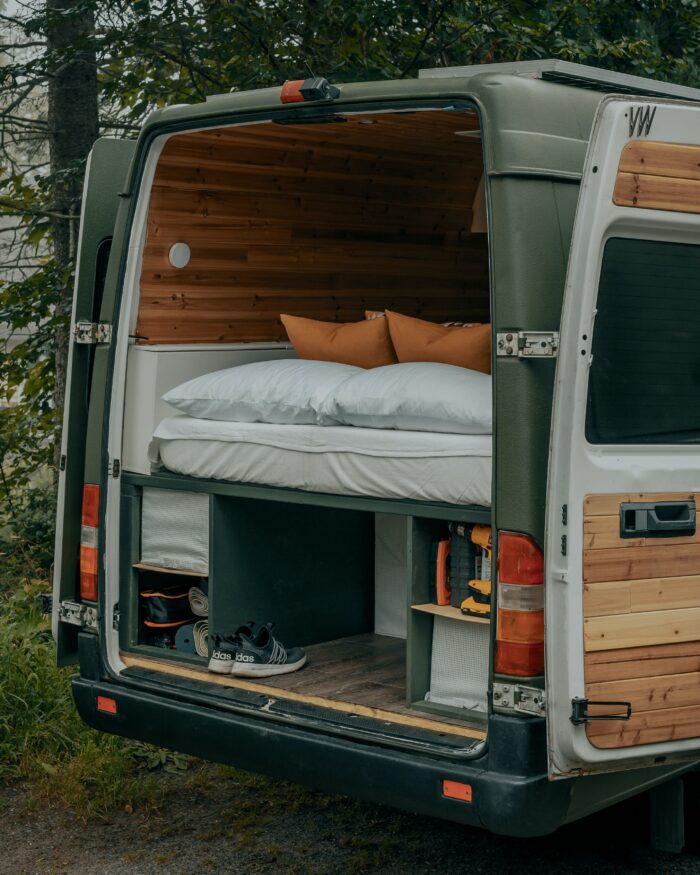 Why would someone want to live alternatively?
Lower living costs – Smaller spaces and different locations = less money spent! Imagine not having a mortgage payment or rent due each month. Lower water, electric, and maintenance bills are also a plus to this lifestyle. (Some more extreme instances have cut these costs altogether!)
Less stuff/less clutter – "Only keep what you need.", Is a motto often followed by minimalists and other alternative living members. It's a practice that makes life simpler and with less anxiety about a messy house or clutter!
More time for what's important – With less space to clean and maintain, as well as owning less clothing, books, etc. Those living alternatively tend to rack up more time for important things like spending time with family, hobbies, and just enjoying life!
Increased freedom – With RVs, Houseboats, Van-life, and homesteading, the freedom to explore and travel the world becomes much more doable when compared to traditional living.
---
Decor For Alternative Living
Decorating for alternative living means creating a space that reflects your unique lifestyle! Whether you live in an RV, a small apartment, or an off-grid cabin, your space should be a reflection of who you are and how you live. We've collected some helpful tips for creating a space that is both stylish and functional…
Minimalism – The art of keeping it simple.
Minimalism is quoted as:
"A tool that can assist in finding freedom. Freedom from fear. Freedom from worry. Freedom from overwhelm. Freedom from guilt. Freedom from depression. Freedom from the trappings of the consumer culture we've built our lives around. Real freedom."

– Joshua Fields Millburn and Ryan Nicodemus
It's about living with only the things you love. Keeping that motto in mind when it comes to decor, choose the pieces that mean the most to you. You may find meaning in family photos, a prized card collection, or maybe a piece by your favorite independent artist.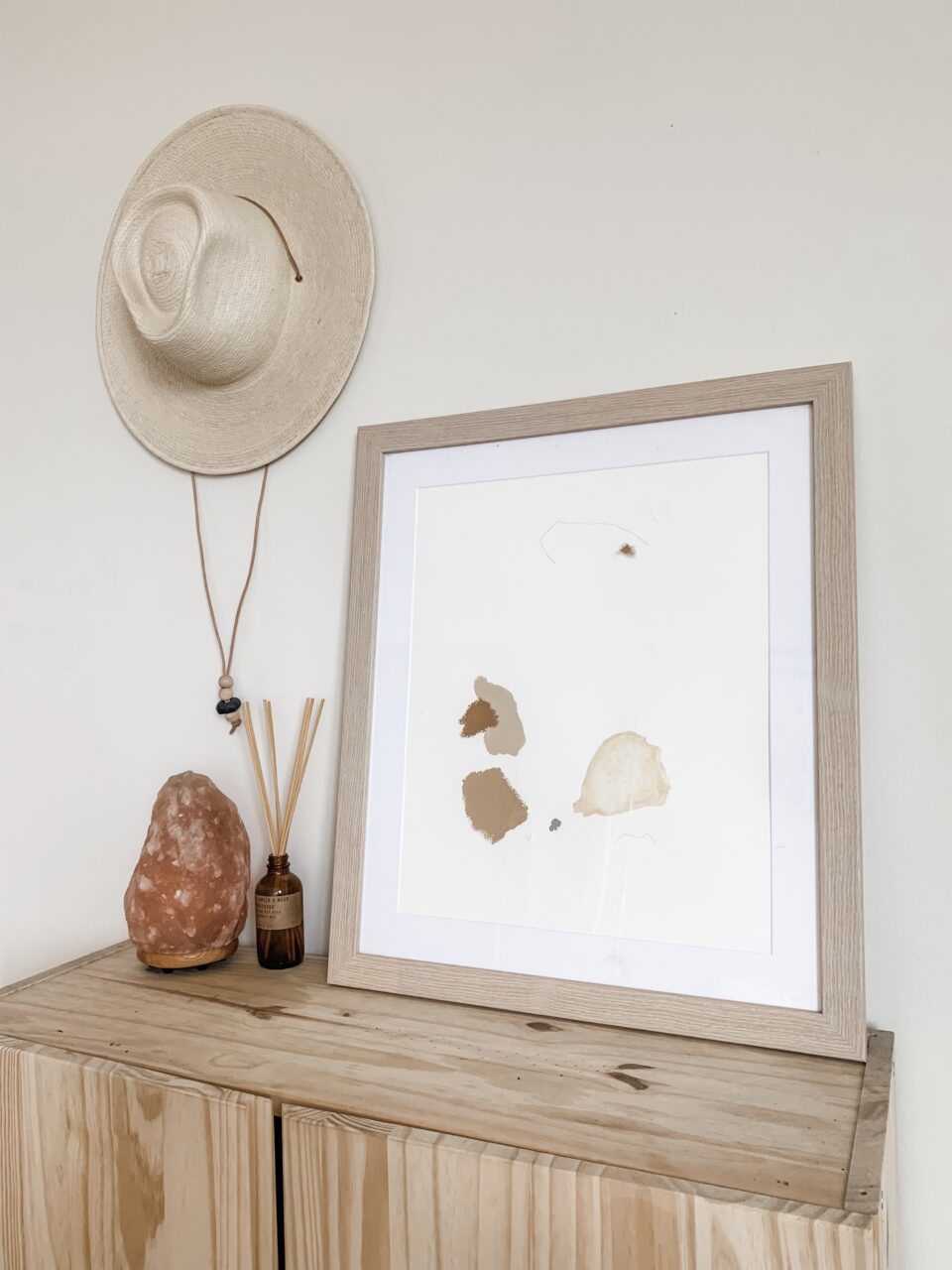 Consider your frame style for this lifestyle movement as well. "Over-the-top" or ornate style frames may not resonate with the cool, relaxed vibes you're looking to achieve. We recommend our Hanover style in Gloss Silver or Gloss Gold. With its thinner frame style, your photo or art will be the main focus, but with a touch of glossy elegance!
---
Upcycling & Repurposing – The art of using what you have.
We've all seen the rise and comeback of thrift store shopping these past few years, and it's no surprise why – life's getting expensive! Trends like the "shabby-chic" look as well as antique or vintage-styled spaces are more popular now than ever!
By repurposing what you already have, not only will you save some cash, but, can also make something old look brand new! Take an old photo, for example, try rematting and placing it into a new frame to create a whole new updated look.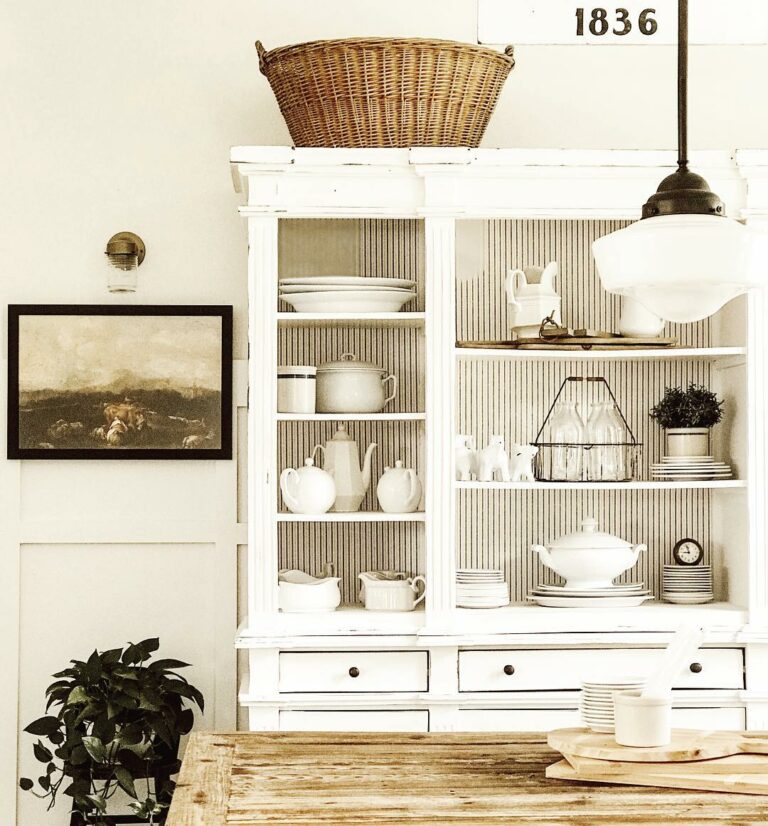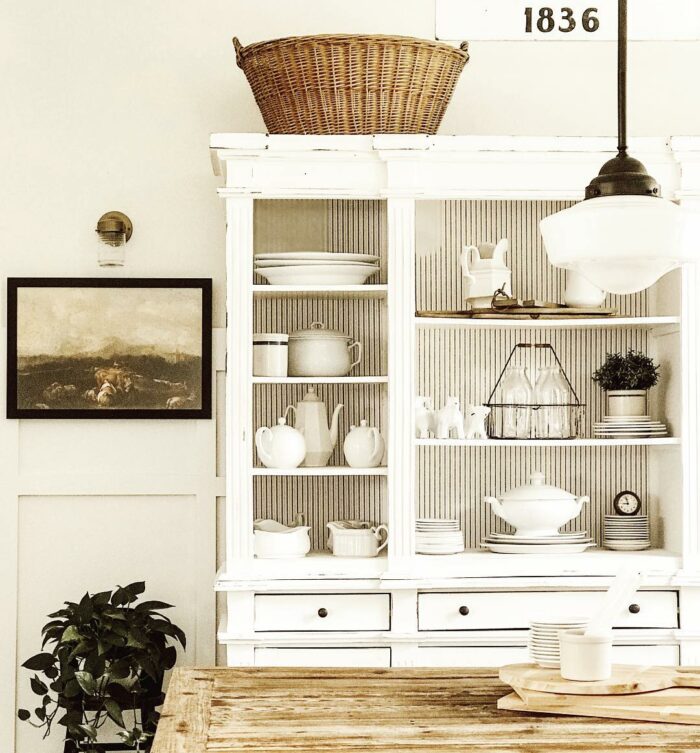 To keep with this vintage feel, we recommend our Granby style frame in Gold or Antique White. The ornate frame is reminiscent of what might be found housing an 18th-century Baroque artwork and depending on your color choice can fit in with the most modest or eclectic of decor!
---
🌻 Free Vintage Nature & Flower Prints!💐
🥀 Download Free Art Here! 🌺
Subscribe to our mailing list for exclusive goodies, fun quizzes, framing tips and tricks, and so much more!
---
Return To Nature – The art of getting back to your roots.
Many of those who are looking to live alternatively want to become more grounded with less stress. (Honestly, who DOESN'T want this?) Come to find out, exposure to beautiful green spaces and nature can seriously improve mood, promote better sleep, and have a whole slew of other benefits!
If you're up for adding some rich green decor with glowing (or should we say growing…🤭) benefits, we recommend starting with some "easy-to-care-for" house plants:
Fairy Castle Cactus
Rubber Tree Plant
Marble Queen Pothos
Peperomia Obtusifolia
Money Tree Plant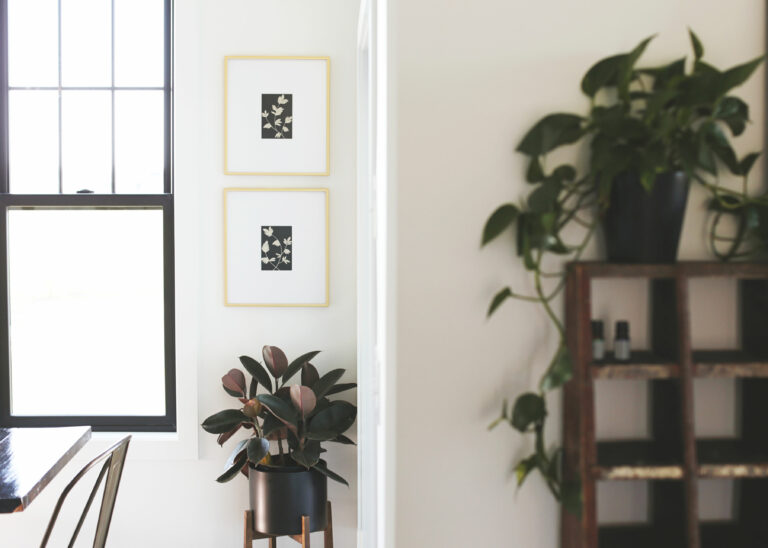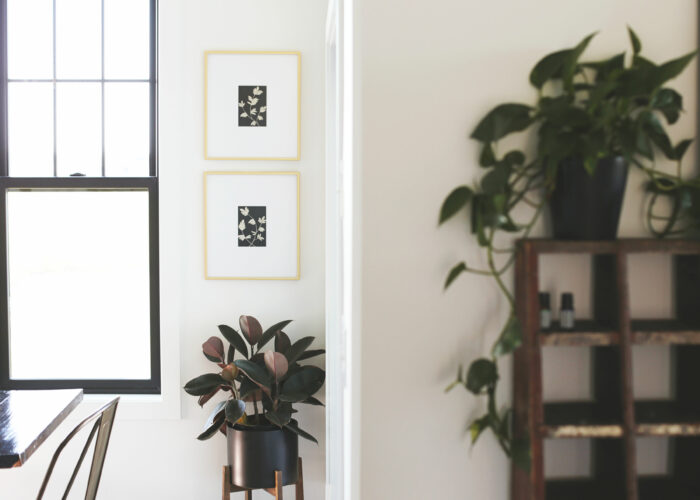 Don't have a green thumb? No worries, channel that same plant-loving energy with some framed plant photography or beautiful pressed flower artwork! Pair your plant art with our Hanover frame style in Green, or give your space a pop of peony pink 🌺 with our Ashford frame in Hot Pink.
---
Things To Consider
When it comes to changing your lifestyle and space towards more mindful living, it's best to be conscious about what you chose to bring into your space as well! Here are a few things to consider whether you're downsizing to a tiny home, moving to an off-the-grid cabin, or just trying to live with more intention.
Sustainability
It's important to care about the planet we live on (we only have one after all!) and do our best to use sustainable items to reduce our carbon footprint. Purchasing from ethical and environmentally friendly decor and home improvement sources is one small step you can take in your alternative lifestyle journey.
At Frame It Easy, our goal is to supply the best American-made custom frames manufactured with sustainability in mind. We care about our environmental impact on a global scale.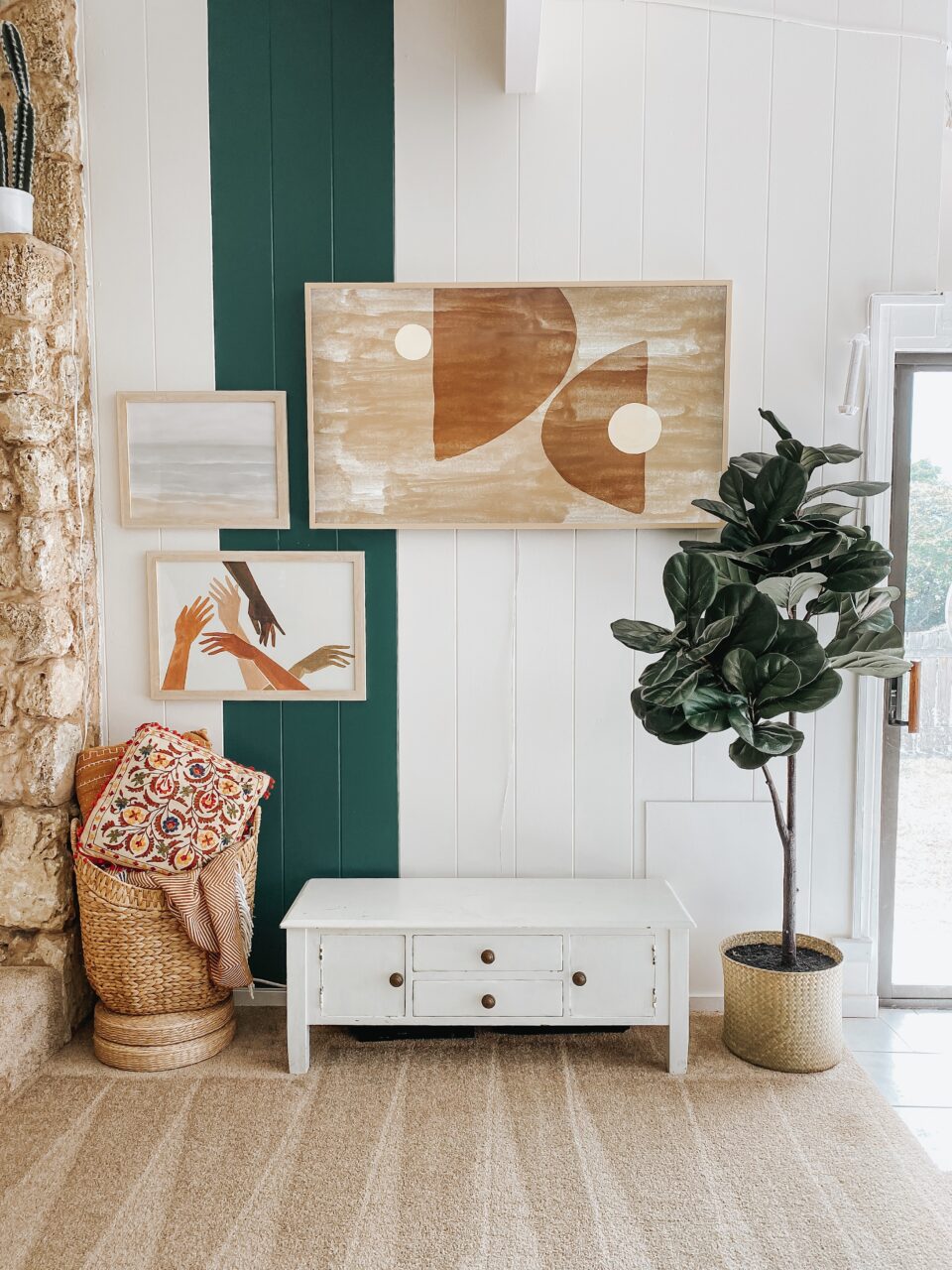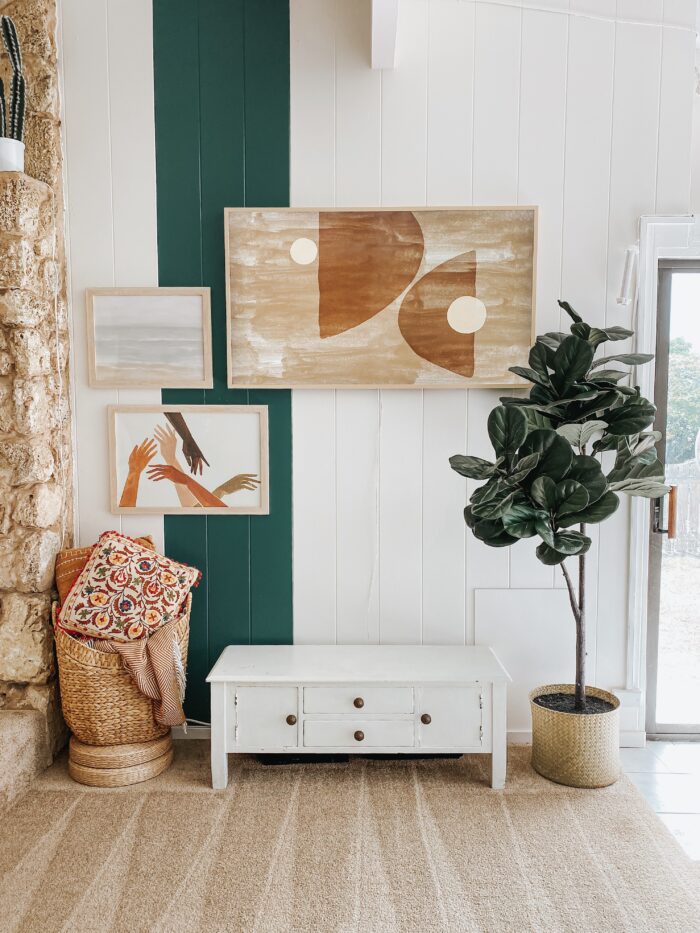 Here are just a few of our sustainability practices & efforts:
All of our packaging material is recyclable.
We're certified by the Sustainable Forestry Initiative, an organization that collaborates on forest-based conservation.
We support and donate to the One Tree Planted non-profit to plant trees across America.
We have virtually no raw material waste — overall we have about 2% scrap in an industry that averages over 20%!
---
Durability
When it comes to living with less, the longevity, durability, and quality of items and decor you choose to keep around have to be top-tier and second to none! Choosing quality over quantity when it comes to decor will ensure you have a great-looking space for a lifetime.
When it comes to framing, we believe showcasing memories should be simple, affordable, and fast, leaving you more time (and money) to experience those frameable moments! We know that what's inside your frame matters most, and we want to ensure that it's preserved in a well-designed, cost-effective, and quality product.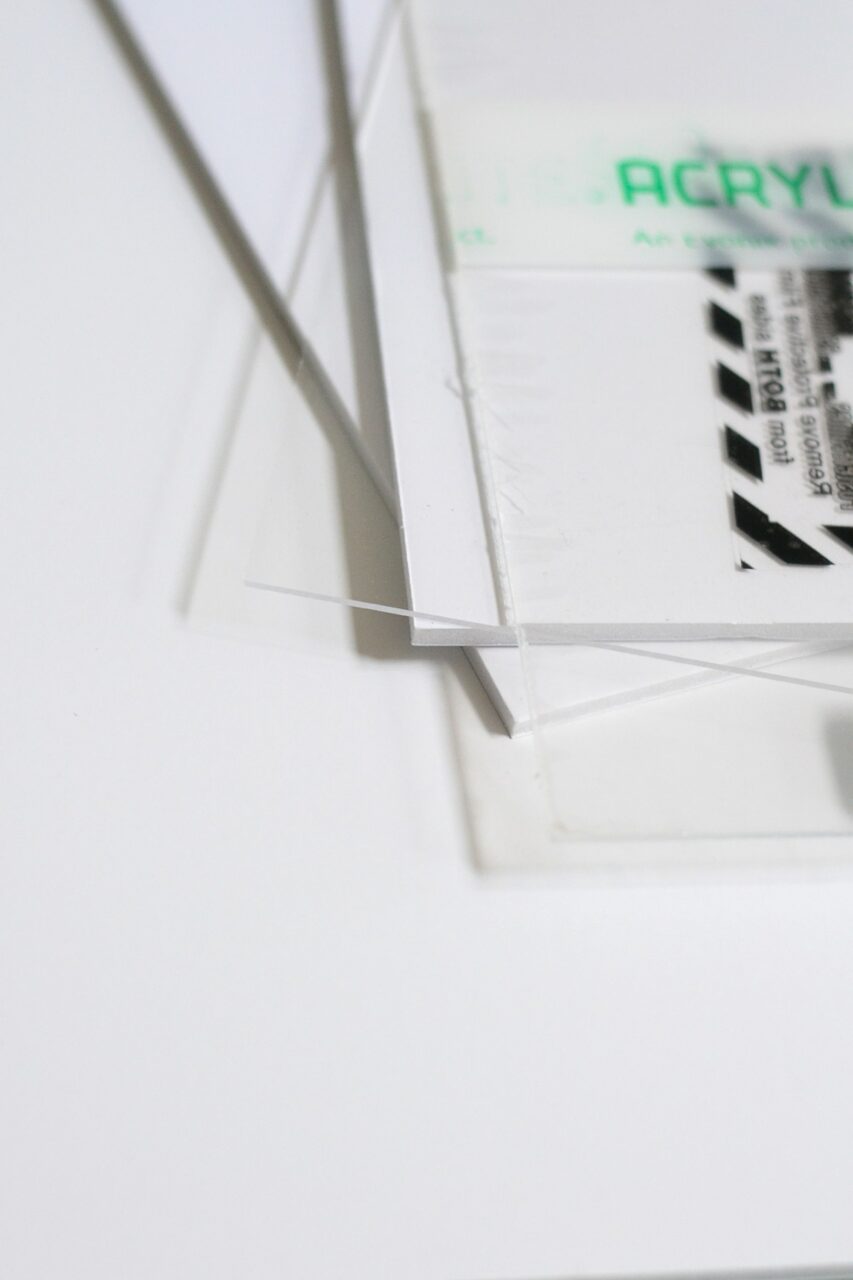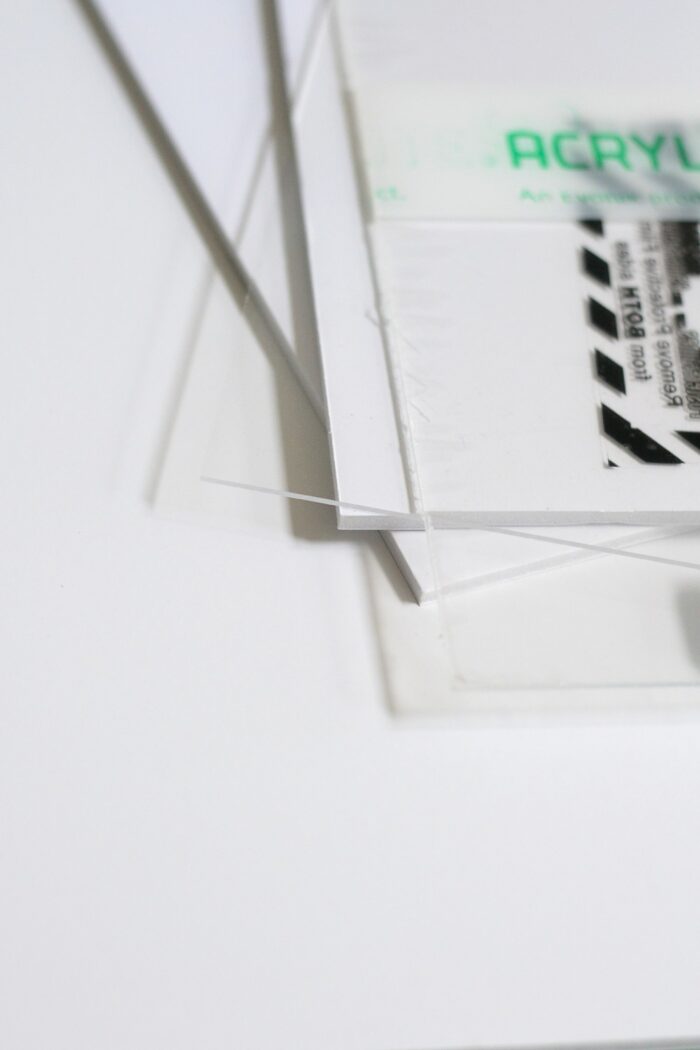 Each frame is not only custom-built for each order, but our hardware kit will make sure your piece is secure and safe! So feel free to explore those open roads, sail the high seas, and blaze your own trail without worrying about any decor damage. Spring clips are included in each kit to hold your frame contents in place, as well as padded bumpers to protect your walls.
---
Size
When your living space is considerably smaller or structured differently than traditional living, it's good practice to consider the size of your decor and furniture as well! Think about your wall space when drawing up framing ideas, an EaselMate™ is always an option if wall space is limited!
If you are limited in space, don't worry as even small art can make a big impact! What matters is the subject, not the size after all. Miniature art, also called (16th–17th century) limning, is one option for those with limited wall space who still want a gallery wall.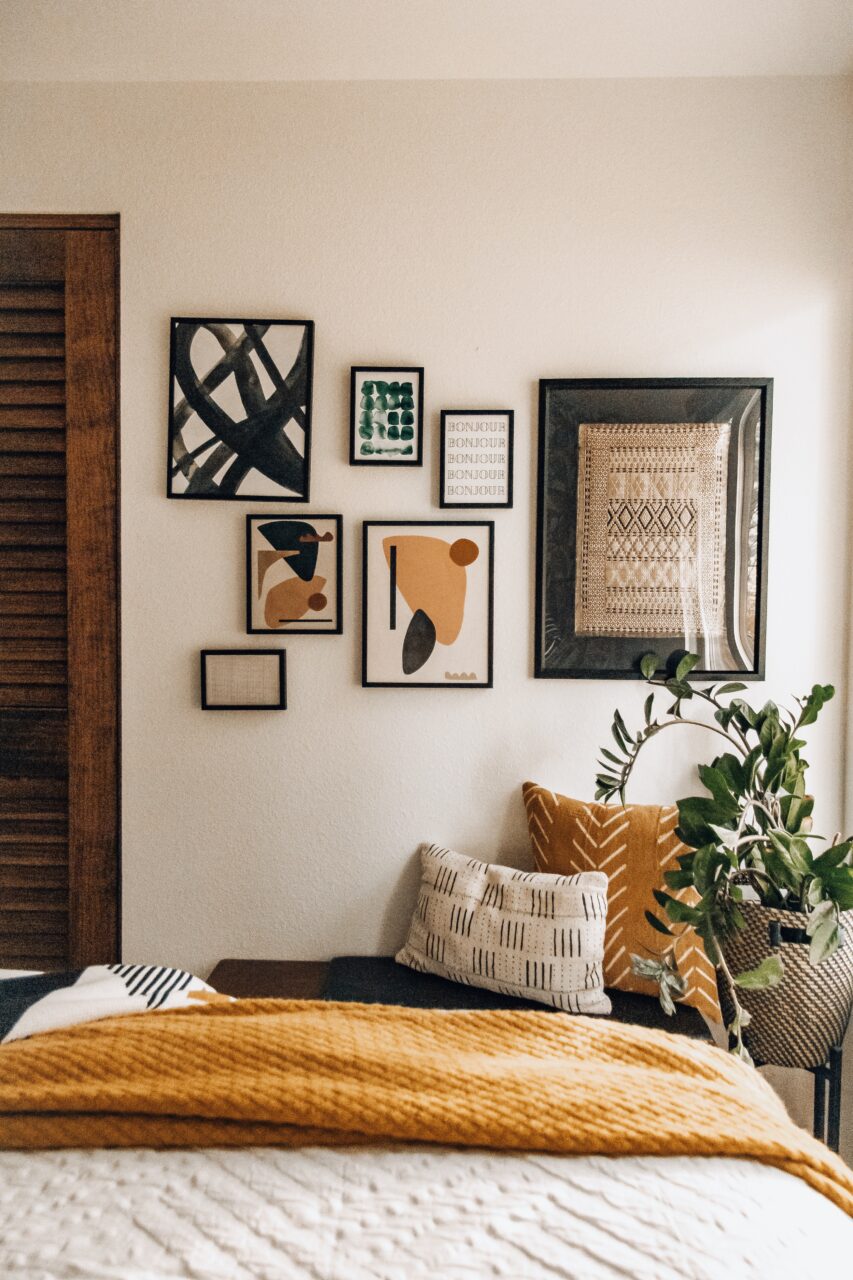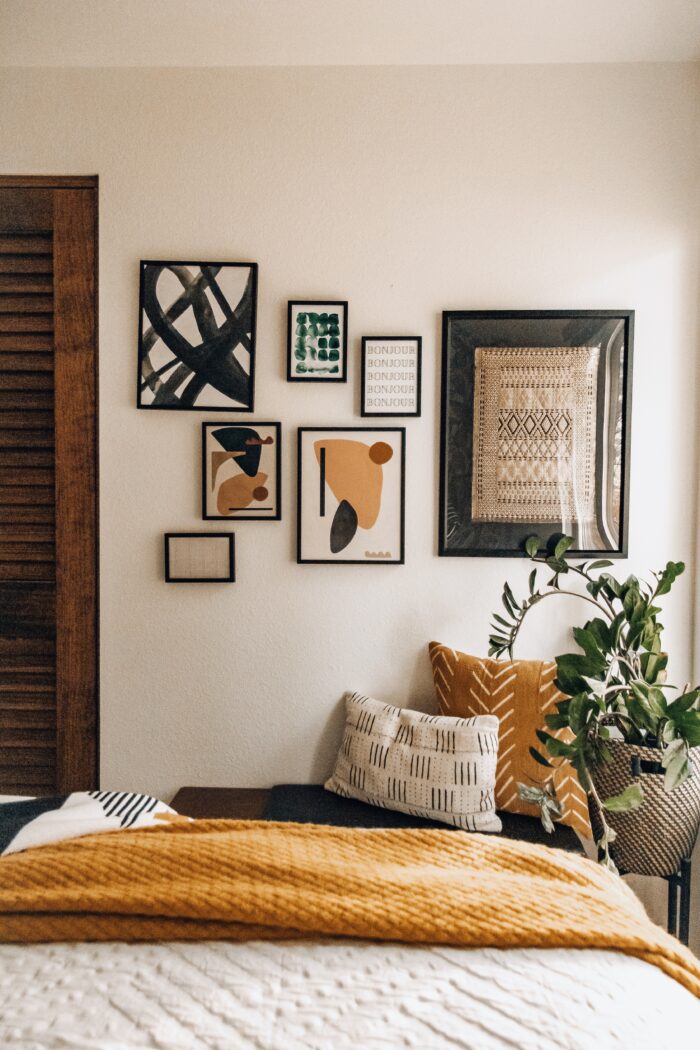 Even if your piece is far from standard size, if it's worthy of keeping around, frame it! We make it easy with fully customizable frame sizing to fit the most alternative (see what we did there? 😉) of artwork shapes and sizes. At Frame It Easy, every last piece of the frame is custom cut for you so the size is exactly how you want it – perfect!
---
Final Thoughts
No matter how you live, it's always a good idea to make a house, camper van, converted school bus, or whatever you reside in, feel like home! There's no better way to do it than with the decor, photos, and art you love the most. We hope this has given you some creative inspiration to get your space looking and feeling like home!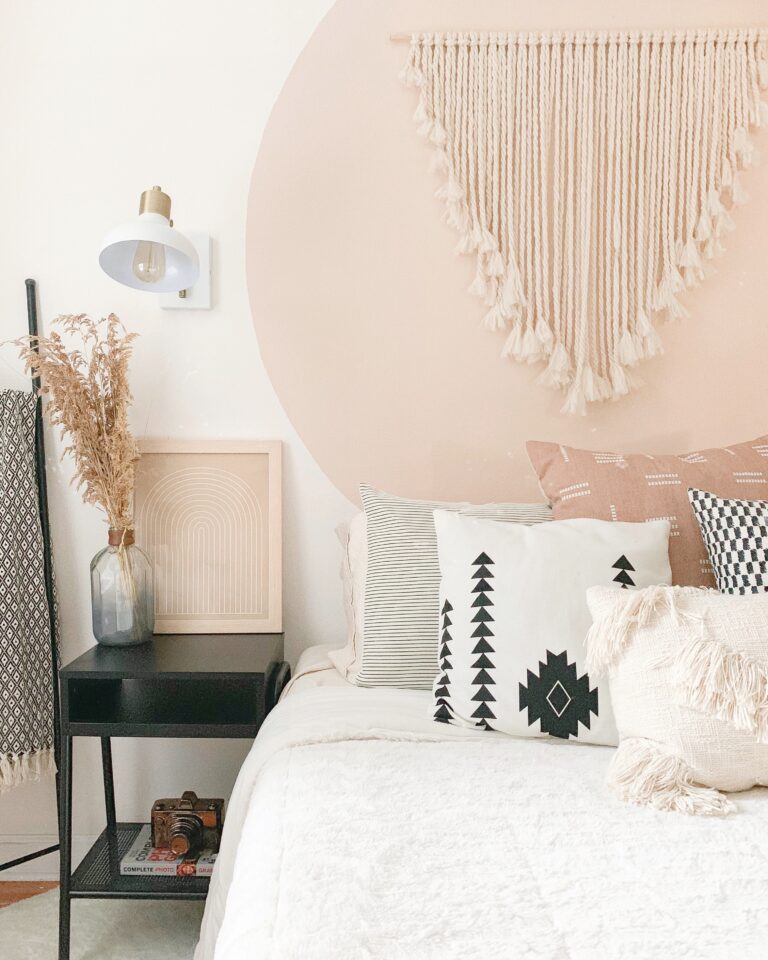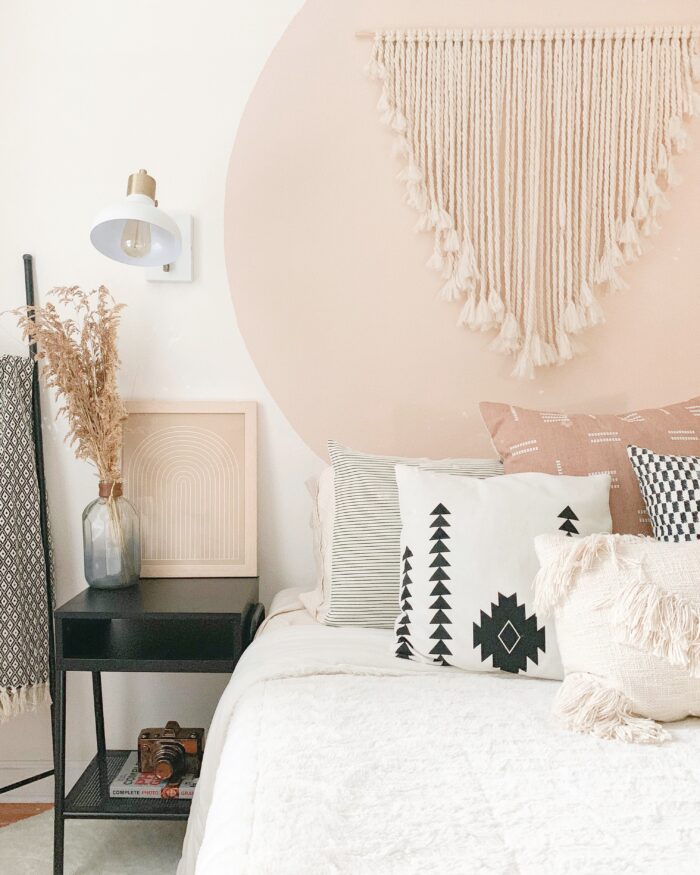 Wanna show off your alternative living space? Inspire others by sharing your photos, and tell us your story! If we share it, you'll receive a coupon for 15% off your next order!
Don't forget to follow us on our socials for more daily inspiration!
This post first appeared as Awesome Alternative Living & Functional Framing on Frame It Easy - Learning Center for Custom Picture Framing.