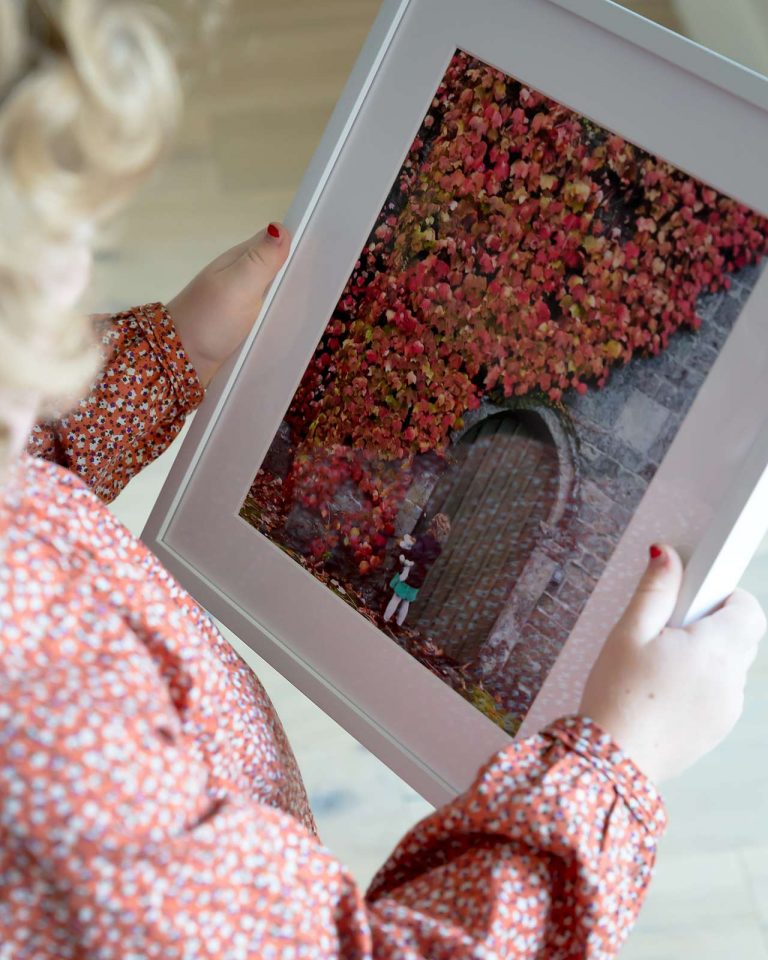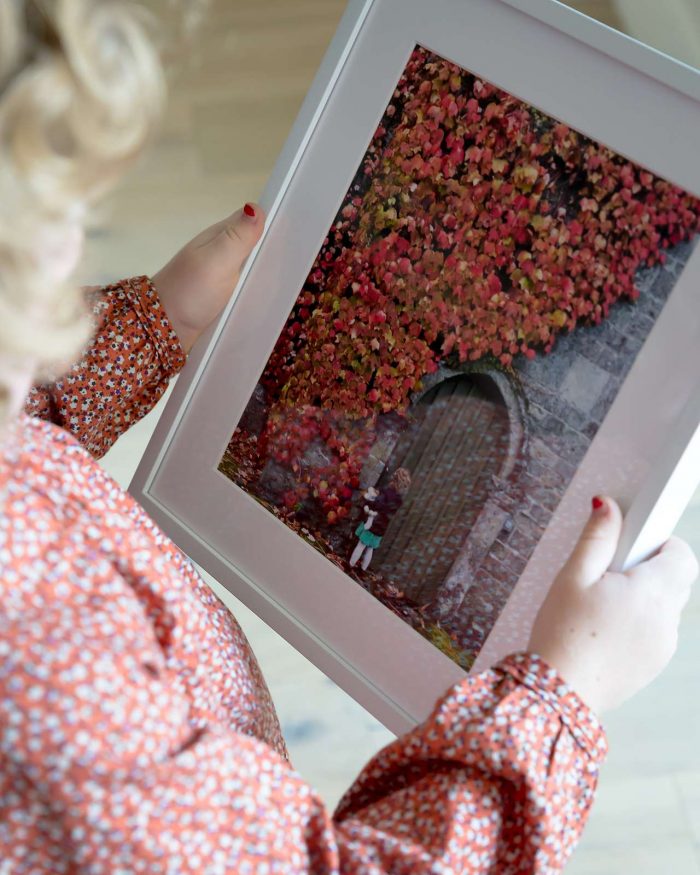 Including framed art or photos in your home or office is certainly a go-to for adding personality and charm, but many times purchasing standard sized frames from your local craft or hobby shop just isn't the right fit (literally). Sometimes your art is a not-so-standard size, or you want customized colors and styles.

These days we also have more devices than ever at our disposal to capture every single moment, but with this convenience comes the issue of varying sizes, ratios, and resolutions. Gone are the days of standard size photos, so we have even less of a need for these "standard size" frames.

By ordering custom frames you can forget about cropping and cutting your imagery to fit into a certain size — instead, you can have a frame built around the exact size of your art or photo!

But are you under the impression that all custom picture frames are astronomically expensive (not to mention time-consuming) to have made?

Hey we get it — in years past that's been the deal: You haul your precious artwork to a local frame shop (maybe you even have to figure out where to get some photos printed, first), get sold on a frame with all sorts of bells and whistles, wait weeks for it to be ready, drive back to pick it up, and pay hundreds of dollars…even with a coupon!

Now that we're in an age where you can order everything — from groceries to mattresses — online, custom picture frames are no exception. And guess what? Custom picture frames purchased online are often more affordable than in-person frame shops. Without the overhead of a physical storefront, there can be a lot of time and money-saving efficiencies when it comes to choosing the right picture frame from the comfort of your home.

That being said, there are definitely still costs associated with online custom picture frames, meaning the price will vary from site to site. For example, when looking at a simple black wood picture frame sized 8 ¾" x 11 ¼" we found a range of about $25-$100 amongst five different online framing sites.

While there is no hard and fast standard of how much a custom frame will cost, there are many considerations that will influence it. Once you have an understanding of the options to be aware of, you can make a better educated decision as to what you're willing (and can expect) to pay.

Here we will discuss some general information about pricing for custom frames online, based off an aggregate of options and pricing from five different online frame shops (our own included).
Factors that affect the price of a custom picture frame:
Materials (moulding, cover, backing, matting, etc.)
Size
Production efficiency / Labor
Shipping
Discounts (volume, promotions, etc.)
Picture Frame Materials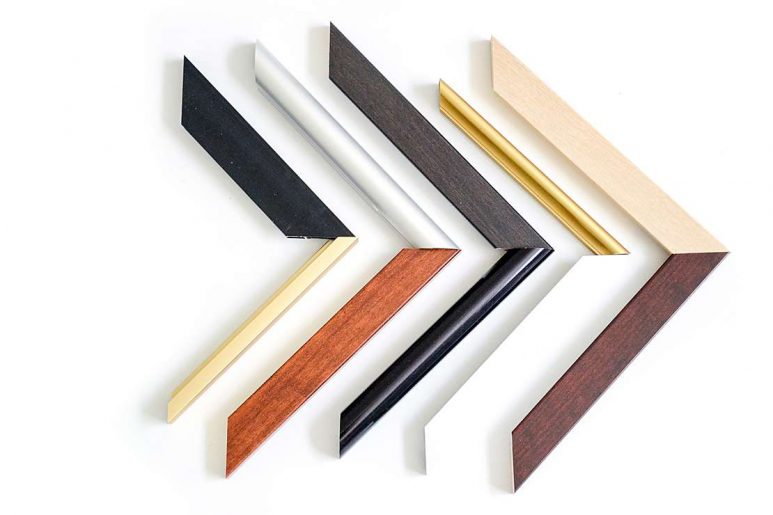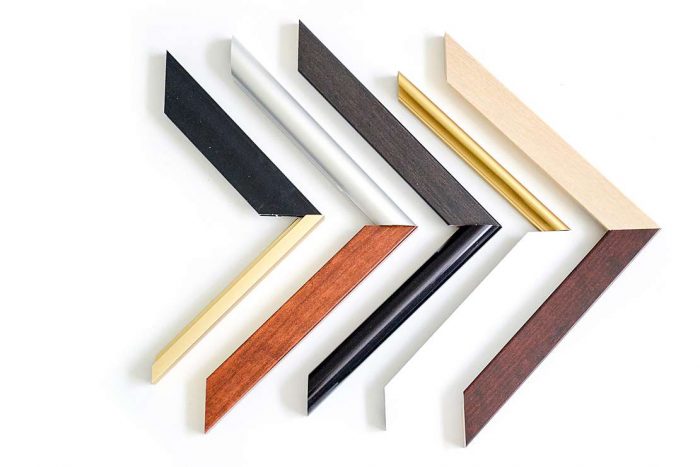 From the frame rails/moulding to the cover and backing, plus any optional add-ons (i.e. matting, printed photos, etc.), the materials of any picture frame are where a majority of your cost will likely come from.

Moulding
As a general rule, something like solid wood is typically more expensive than engineered wood (finger-jointed poplar, MDF) and aluminum, but of course there can be exceptions.

Cover
For the cover of your frame — the glazing material or what you view your art through — various styles can alter the price point of your frame.

Overall, glass tends to be a less expensive option (that is typically not even offered through online framers) vs. acrylic, but there are many other advantages to using acrylic instead of glass for online framing.

Special options — such as a non-glare acrylic and/or an acrylic with higher UV protection ratings — would be a bit pricier than standard clear acrylic.

Backing
The backing material of your frame is usually least likely to have a variety of options, but most professional framers know to only use an acid-free material. This will cost slightly more than an acidic material (such as cardboard), but it's going to preserve your art long term, so the benefits outweigh the slight price jump.

Matting
Adding any type of matting to a frame increases the materials needed, thus you can expect to pay a little extra. In most cases, it's not an extreme amount, usually around $10 or so for a single 1" mat.

Printed Photos & Art
A great benefit to most online picture framing companies is the ability to upload your digital art and photos so that the framer can also print & mount these for you, saving an extra step in the custom framing process.

This, however, does generally have an additional cost, but again, similar to matting it shouldn't be astronomical. We find about $4-$7 to be standard for a smaller scale print around 8"x11".

Picture Frame Size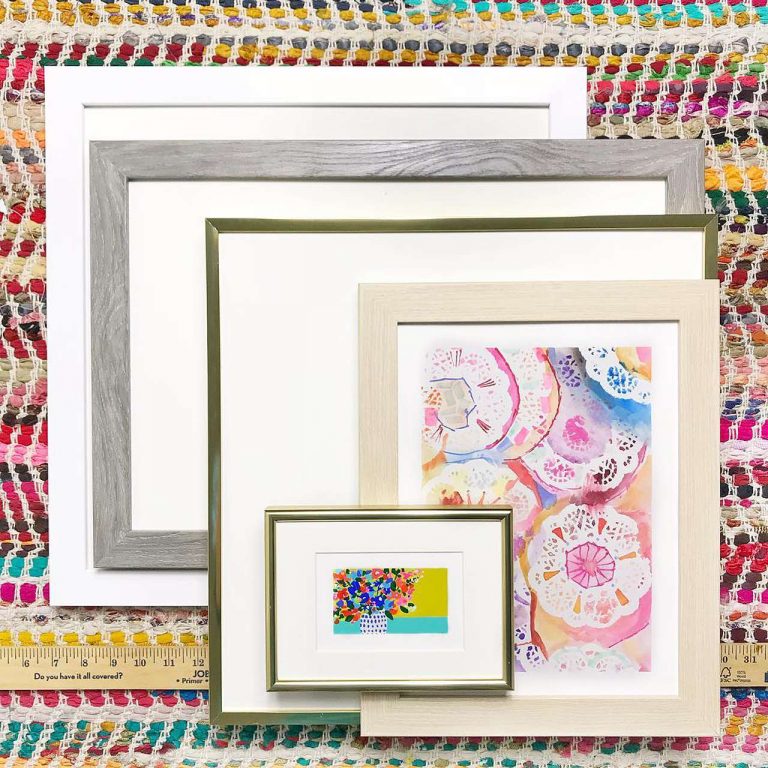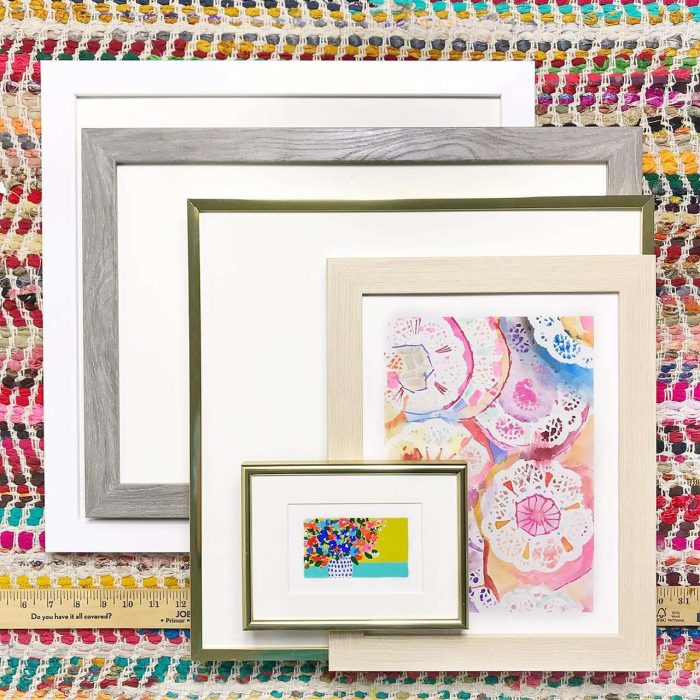 One of the biggest factors in the overall cost of your custom picture frame will be its size — the bigger the frame, the more of each type of material it needs, thus the higher the cost.

Most online frame shops can frame anywhere from about 5"x5" up to 42"x62". (Oversize restrictions mainly come down to increased shipping carrier fees.)

For a simple wood frame that has clear acrylic, no matting, and an art size of 5"x5" we see a range of about $11-$63 across multiple online framers. For the same frame with an art size of 30"x40", we see a range of about $97-$199.

Here at Frame It Easy we offer frames with an art size as small as 5"x5" (as this is the smallest size for our operators to safely cut material) up to 42"x62," one of the largest offerings in the industry. (Any larger than this would require a freight shipment with loading dock receiving per our shipping carrier's size specifications).

Our frames can range in price from about $11-$260 depending on size and all options.

Labor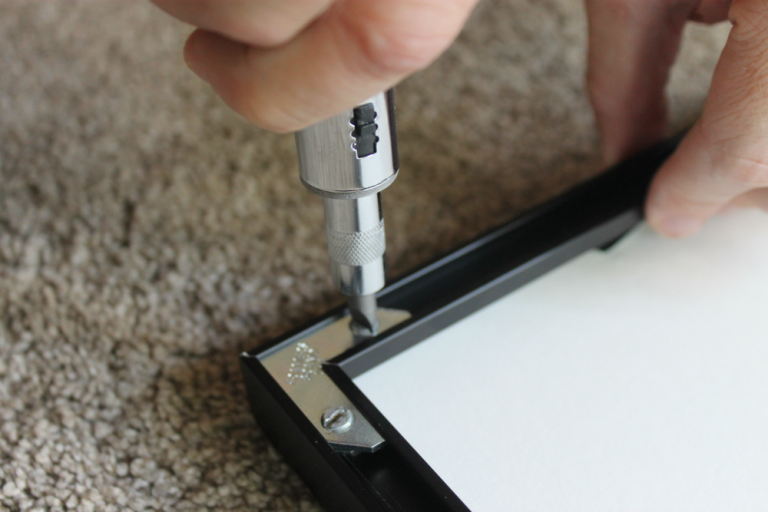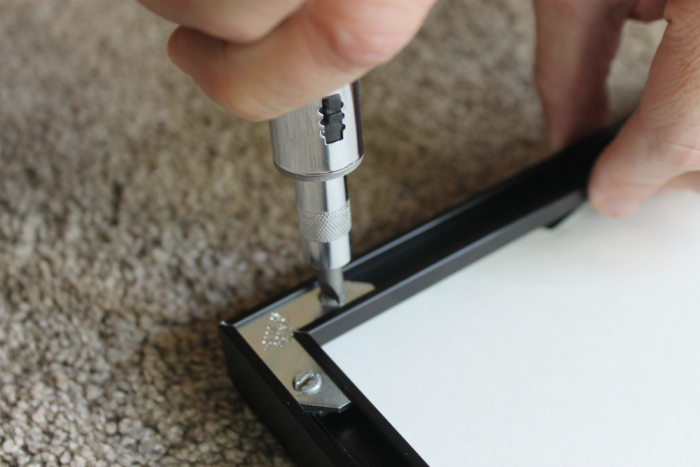 The labor that goes into crafting a custom-made picture frame is more of a "behind the scenes" cost, but one that is still worth noting. Workers should be paid a fair wage, and the more time consuming a piece is to handle or make, the more it costs.

This is where utilizing production efficiencies and automation offers a huge benefit to the framing industry — the more automated and streamlined a production process is, the more efficient the cost is.

Here at Frame It Easy, our state-of-the-art equipment allows us to quickly and efficiently deliver custom picture frames at an extremely affordable price without sacrificing quality.

Shipping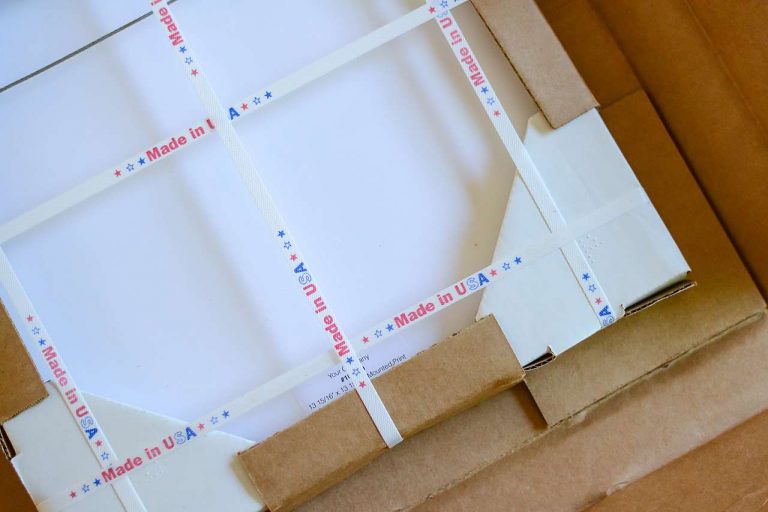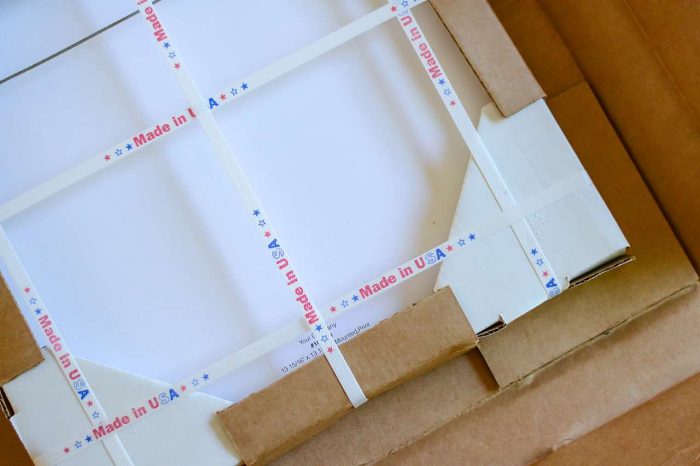 When ordering anything online, the cost of shipping is always an extra consideration.

Many sites offer free or discounted shipping methods, but it's pretty safe to assume this means there is some additional cost added to the products themselves to account for it.

The fuel, drivers, and vehicles used for delivery all have associated costs, so there is really no such thing as truly "free" shipping, even if the offer does make an ordering experience less variable, which can be convenient.

Here at Frame It Easy, we choose to offer what we call "fair shipping" — we don't profit from shipping, and what you are charged is exactly what it costs us to pack and send your order to your exact location based on size and weight. (We even pass along our discounted rates!)

We want our customers to be able to order as many or as few frames as they need without overcharging for shipping by bundling it into the cost of the frames.

We've done everything we can to keep rates low and fair, including creating custom packaging that perfectly fits your order so as not to ship unnecessary weight or volume (while still keeping your order protected) in transit. Generally the more frames you order, the more cost-effective shipping becomes.
Discounts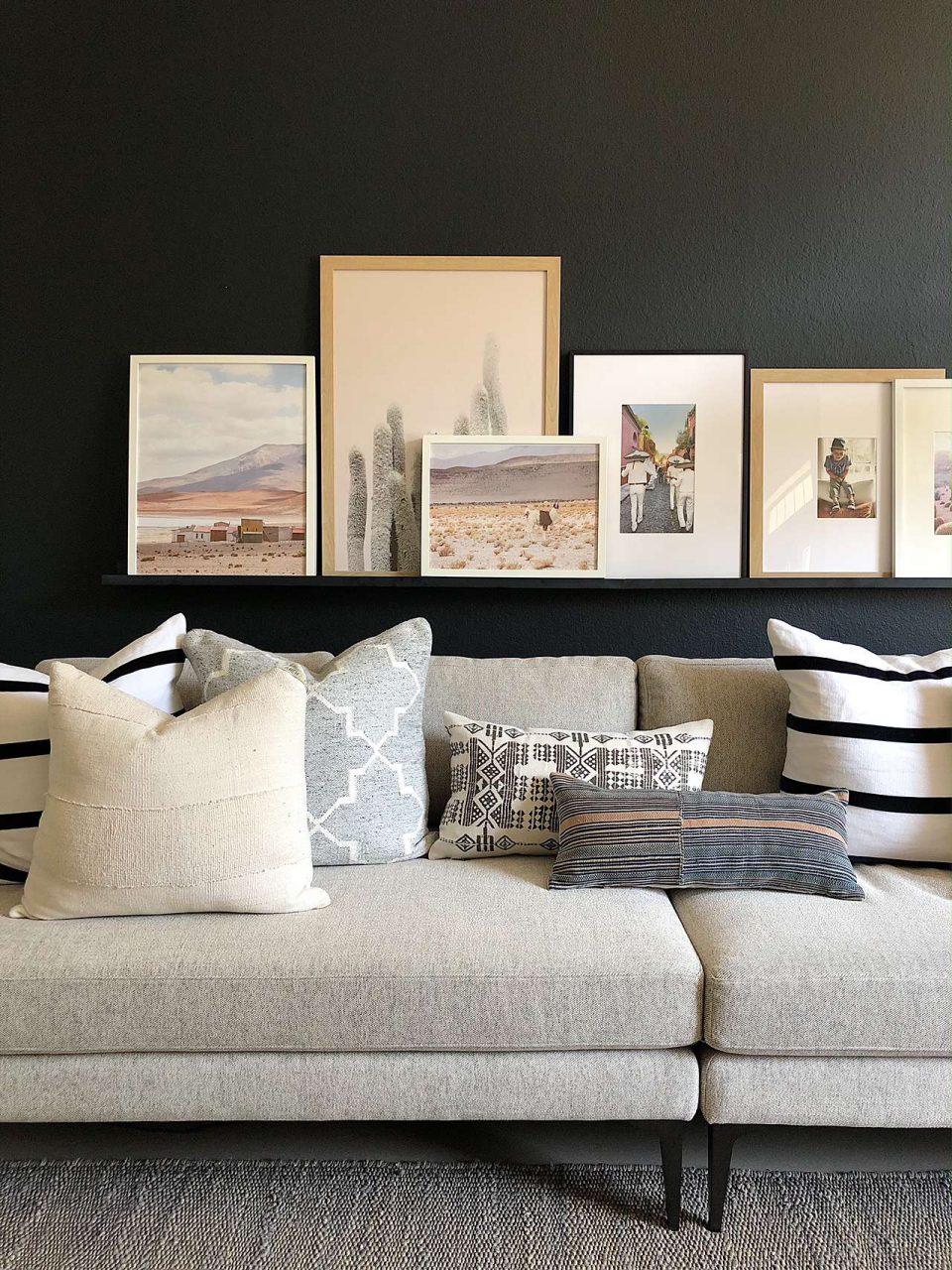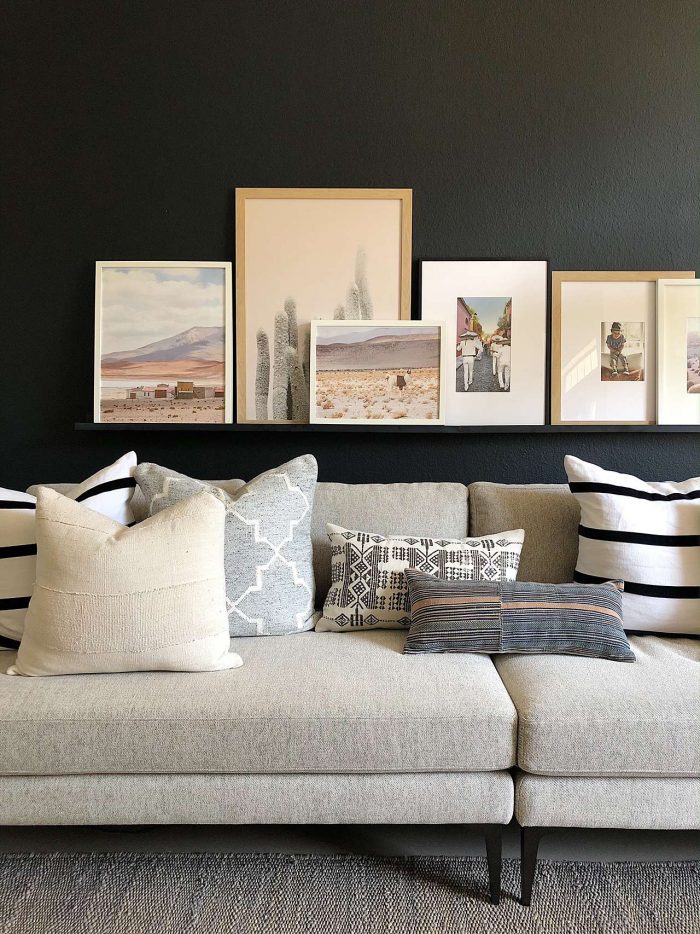 The last item to consider when pricing out custom picture frames is whether or not any discounts are offered. These can be coupons, volume discounts, wholesale discounts, or special promotions.

Similar to shipping, however, if you see a very deep discount regularly offered (50-80%), it generally means the profit margin on that item is so large that the company overcharges on the "regular" price.

We all love a good discount, but we also don't want to be taken advantage of by overly inflated upfront costs.

Here at Frame It Easy we try to offer the most affordable & competitive pricing right off the bat.

We don't subscribe to the deep discount model of business as we'd rather make each and every purchase — from a single frame to 100+ frames — as reasonable as possible.

That being said, we do regularly offer small discounts to our email subscribers and current customers, and offer a referral program where you can earn credits by sharing our service with your friends and family.

Generalized Takeaways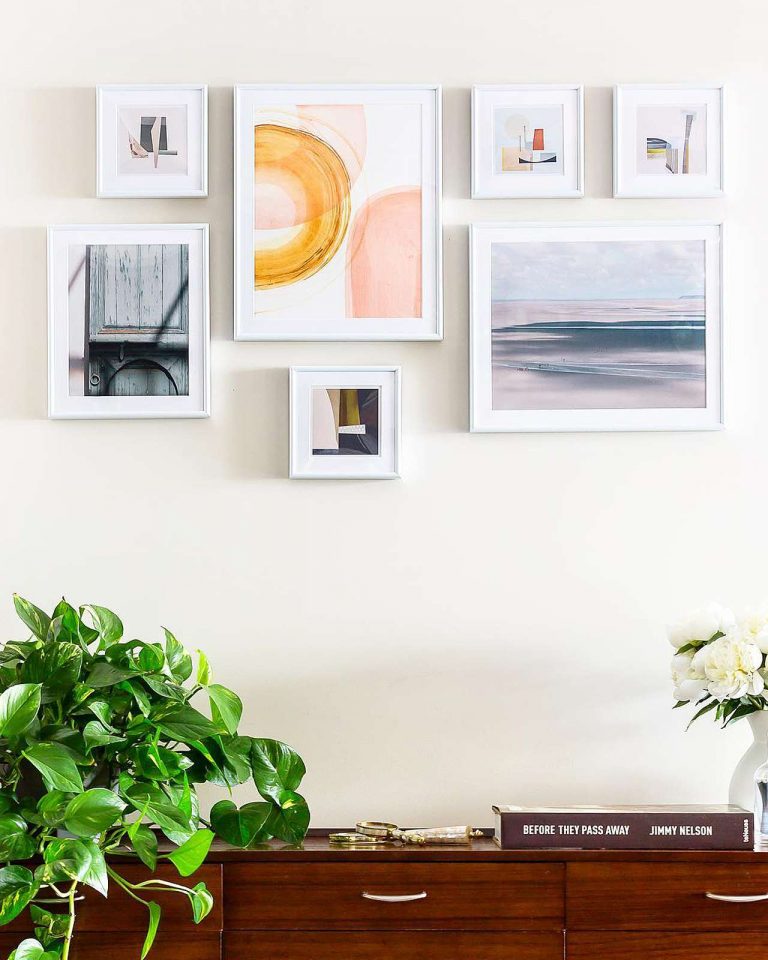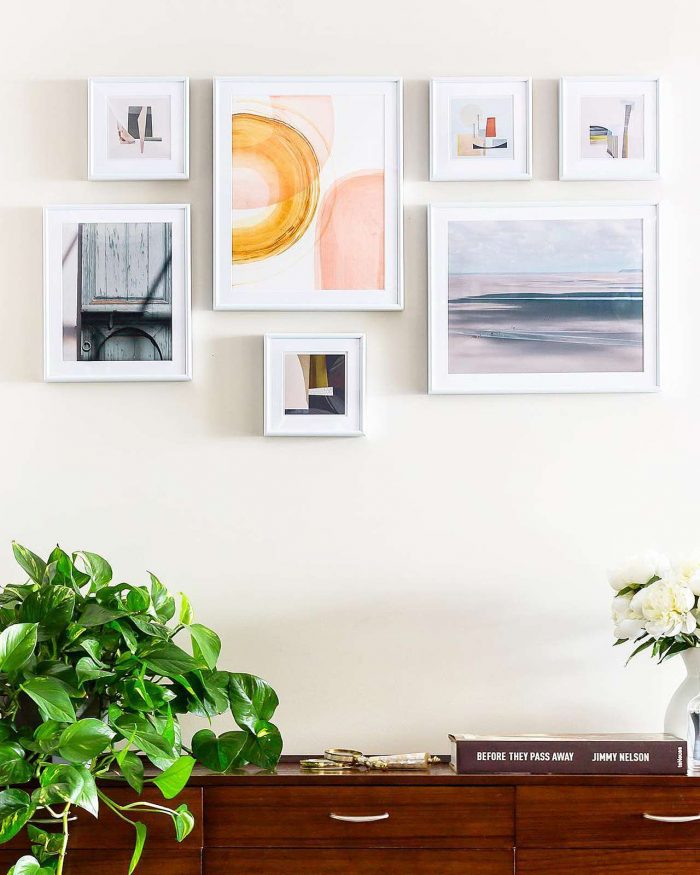 Again, the cost of an online custom picture frame will certainly vary based on the specific size and options you choose, but here are some general things to keep in mind:

For smaller sizes (around 5"x5") you can expect to pay anywhere from $11-$63 for a simple frame.
For larger sizes (around 30"x40") you can expect to pay anywhere from $97-$199 for a simple frame.
The bigger the picture frame, the more it will cost.
The more "bells and whistles" you choose (matting, prints, higher UV protection, more ornate frame styles, etc.), the more it will cost.
Beware of free shipping offers and/or very high discounts — take into consideration what this might mean for the overall "bundled" cost.
Remember that all commerce businesses need to make profit in the end and there are a lot of expenses, but try to choose companies that prioritize treating their customers fairly for a mutually beneficial experience.
Don't be afraid to do your research and compare prices with options.
Ask questions if you're ever unsure about a product before ordering.
Ordering a custom picture frame online might seem overwhelming at first, but as long as you know what options and considerations to be aware of, it can save both time and money.

(P.S. The specific rates & price ranges provided are accurate as of the time of this post, but obviously can change at any time.)