Selling art online is a great way to start a business. And selling prints/photos is an even better way to make passive income. With the advent of dropshipping, this has become easier than ever. Dropshipping your art is a great way to take advantage of on-demand print and frame services that wholesalers & dropshippers such as us here at Frame It Easy offer.
In addition, with dropshipping apps like those found on Shopify, it's now easier than ever to set up a website-based storefront, all with minimal overhead and expenses on shipping and stock. All you'll really have to pay is for your website, marketing, and your cost for the product (which is only charged when you make a sale).
Despite the ease and affordability of dropshipping, starting your own business can still be a big undertaking. How does everything work? What exactly do you need to do to be a successful online retailer? We're here to go over the basics. Some might seem obvious, but others maybe not so much. (Even the obvious might have a few unexpected considerations.) Keep in mind, though, that there are no ironclad rules here — you can choose to do things as you prefer to do them…in the end, it's your business!
But we're here to give you some hopefully helpful tips and tricks, so let's get to it:
Step 1: Find The Time To Make Art; Explore Your Unique Style & Build A Catalog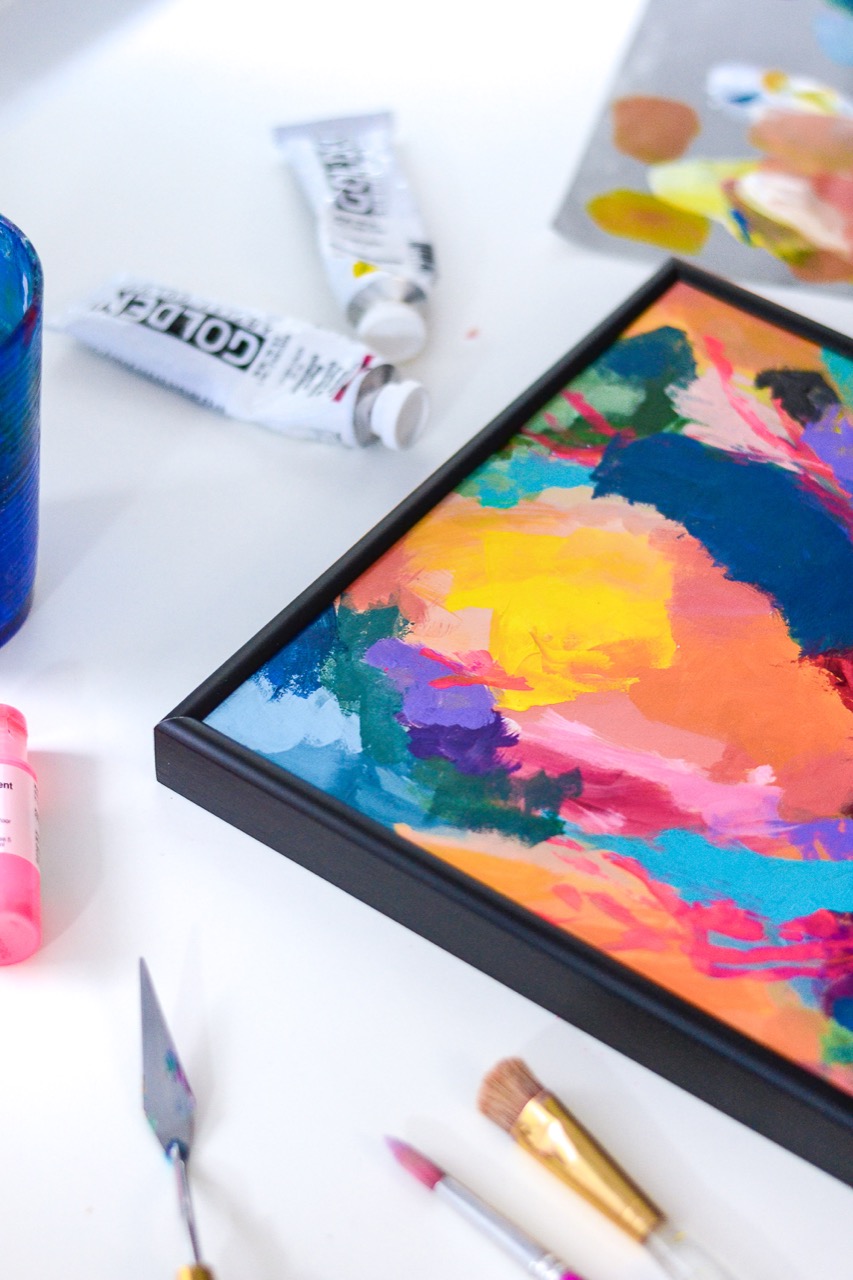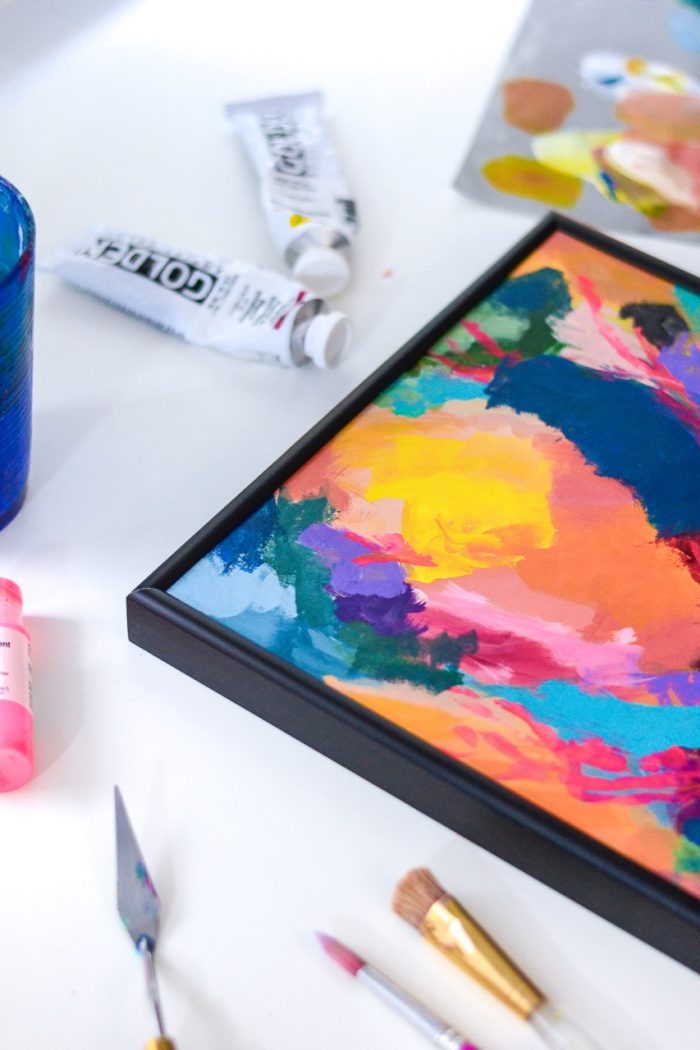 First, you're going to want to experiment and explore different styles and techniques so that you define your style, as well as what resonates with your particular audience. It's important to make what people want! But it's important to satisfy your own creativity, too. Once you have an idea of what kinds of art you'd like to sell, you'll need to carve out some time to continuously produce some new work.
Digital art (or photography) is perhaps one of the more accessible these days, as you can create a lot of work on a single computer, tablet, or even phone! More of a "put paint to paper" kind of artist? You can still digitize your artwork after you've created it, usually with a scanner or camera.
No matter the kind of art you create, or whether this is your full-time job or just a side hustle, the most important thing is to find time to make your art so that you can sell it!
There are tons of good resources on the mindset aspect of art-making, especially in the morning. As a matter of fact, the late morning is a time when the human brain is at peak creativity. So if you have some time during those hours, it would be a good time to get some work done. You never know what it could turn into, either.
Once you have figured out a time to make your art, set that time each day. Work it into your routine. After some time, you should have a steady stream of work that your customer base will want to buy.
Note: As part of figuring out your style and building up your catalog, you'll also want to give some thought to what size you'll want to sell your art in.
Figure Out The Sizing of Your Art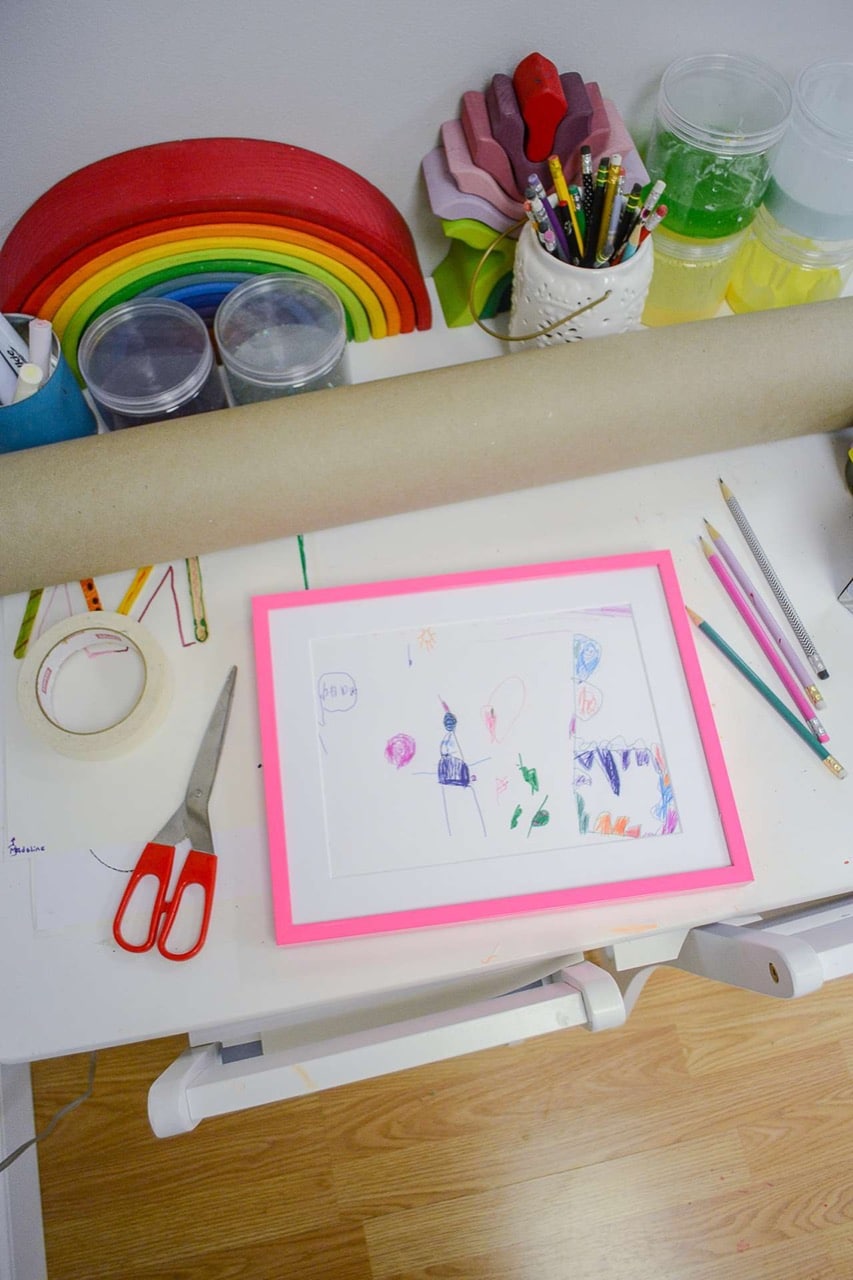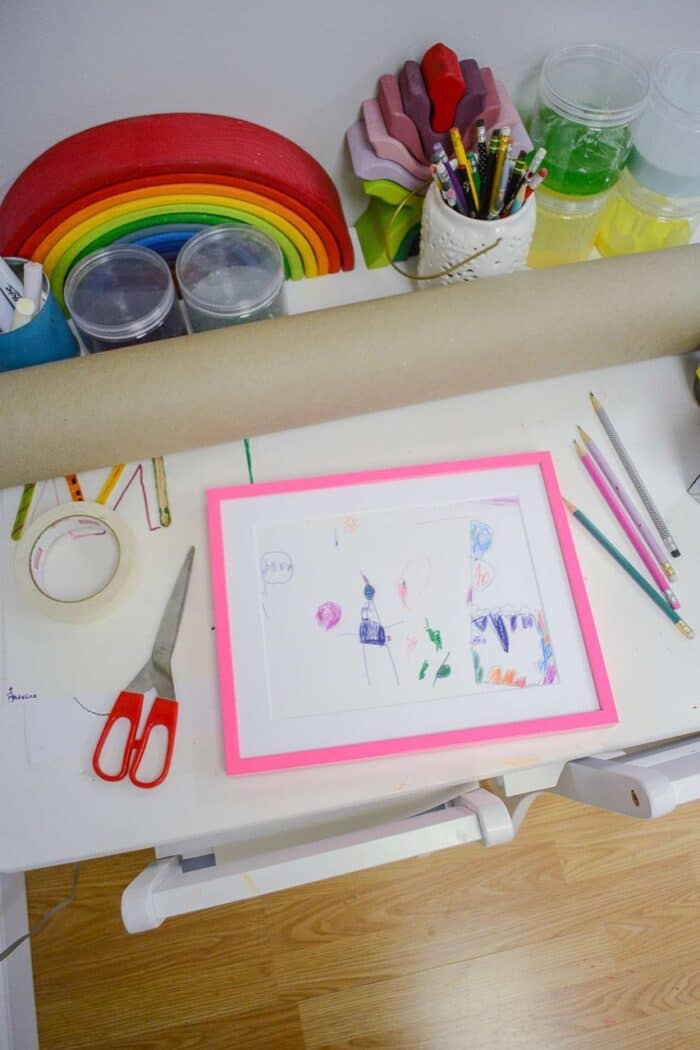 Sizing can be a difficult thing to tackle. This is because individual preference is, well, individual. It can be difficult to predict what a customer wants; that's why big companies have massive teams to do exactly that! You're just one person, though — not a big company. So what do you do? Well, we have a great resource on common frame sizes.
Here at Frame It Easy, we specialize in custom framing. This means that you can order a lot of different sizes that you wouldn't find in your local stores. Have an oddly-sized piece that measures 15 5/8″ X 27 5/16″? We can do that. It's great to see people finally find the solution for a long-frameless work.
That said, we can also craft common sizes. But what is considered a "common size"?
Well, those are the sizes that you can likely find in your local arts and crafts and department stores. These include the following: 4″ X 6″, 8″ X 10″, 16″ X 20″, and 24″ X 36″. This would likely be a good spot to start; there's a reason why these sizes are common — they're the most popular!
With digital art, if you create with a larger file size, you can always create alternate sizes after the fact, so that's probably your best way to go. Think big! We have all sorts of tips on how to print your art online, as well as the various file types that are commonly found. Both would be good resources if you've never printed digital art before. You can always reach out to our customer support team, too. They have print technicians ready to answer any of your questions! (You can reach out to them at yourfriends@frameiteasy.com).
If you plan to use an app like Shopify (detailed in Step 3 below), you can easily offer a number of different sizes to your customers, as long as you start with a large enough "canvas."
Once you have a loyal customer base, you can also try polls and other voting methods to see what sizes they want. It's always important to talk to your customer base to see how you can better deliver what they want and make more money! Getting an e-mail list up and running is always a good idea, with regular e-mail blasts to get your customer's feedback. (More on this in Step 4!)
Step 2: Price Your Art Accordingly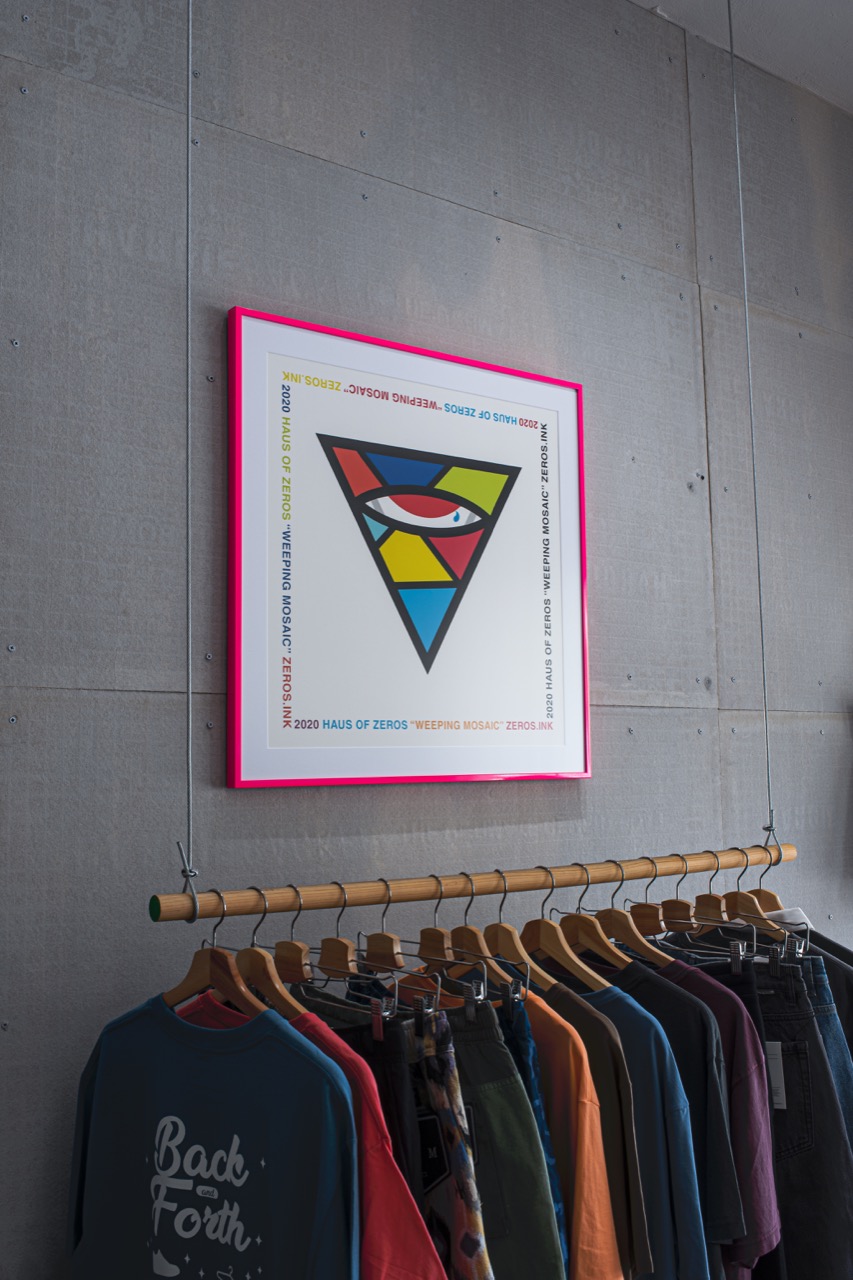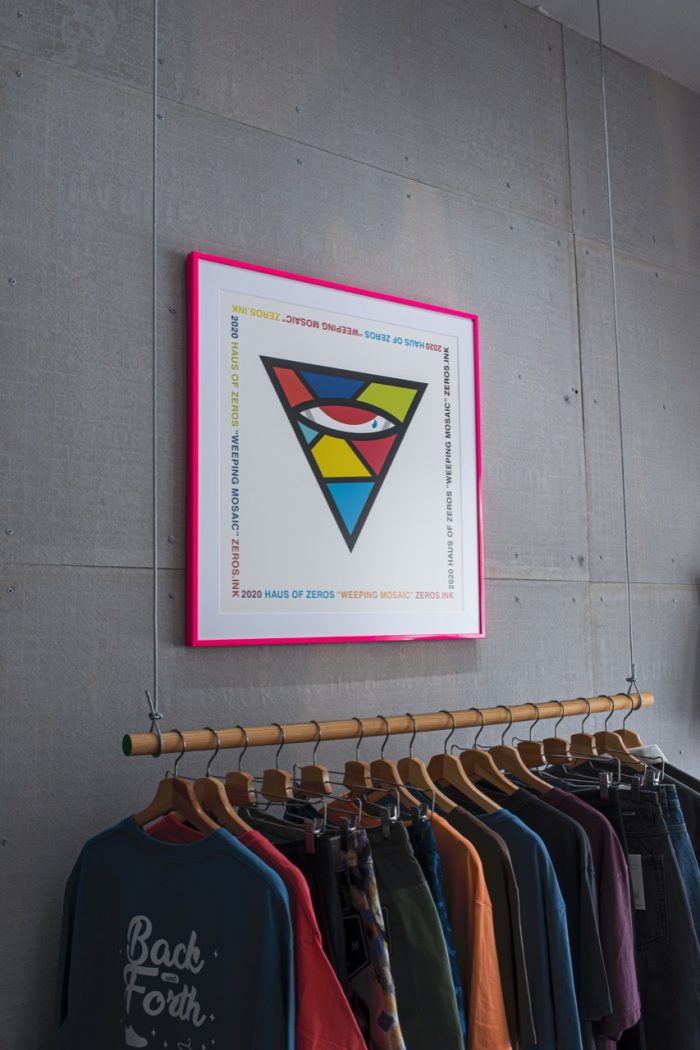 The amount of money someone will pay for something is generally subjective. So there's no real cut-and-dry way to price anything, especially art, which is arguably the most subjective. One person could be willing to pay a fortune for a piece, while someone else wouldn't accept it for free; one person's trash is another one's treasure, so they say.
That said, there are definitely some things to take into consideration. First, how much is it going to take to make and sell your art? This is especially relevant if you are going to dropship. This is because you will be using a third party or wholesaler to produce, handle, and ship your final product. They are going to have a set cost for doing so. Apps like Shopify, which we'll cover more in-depth in a minute, tell you exactly how much the wholesaler will charge for a certain item. You'll then be able to set your price based on that and decide how much of a profit you'll make.
Still, with art, there's still a subjective nature to it. You're spending your time, likely a lot of it, making the piece that a customer will be buying a print of. That should be taken into consideration, too. We have an in-depth guide on how to price art. And in that, we specify that time spent is definitely something you'll want to take into consideration. Give yourself an hourly wage, so to speak, and factor that in when you price your art.
If you take three hours to produce something, that should be a factor versus something you take less than an hour to do. The size of the work should also be taken into consideration, as that will impact how much the third party or wholesaler is charging. This also impacts how much money you'll spend on tools to produce the piece. So, while there is subjectivity, there are definitely some concrete things you should take into account- time spent and cost of production being two key factors.
That said, the process isn't solely personal. You need to be mindful of the market around you, and how your prices measure up to similar businesses. More often than not, if your prices are very high, and a competitor offers a similar product for less, they'll opt for the lesser-priced item. Just something to consider, as you want to have measured success in sales without undercutting your own worth. There's not one specific right answer, and what's right for you may not be the best for someone else. But that's the mindset and the two things you need to balance as you move forward.
Step 3: Set Up Your Own Online Store; Use A Shopify App For Ease & Affordability
You've got a few pieces of art, figured out the sizing, and got a good idea of price estimates. That's a big part of it! Now it's time to set up your store. There are lots of options, too, as you could probably guess. There are more conventional marketplace sites, like Etsy. But sites like that still put the burden of overhead, shipping, and just about everything else on you (not to mention additional fees). That's great if you want to go that route, but that sort of undertaking can be daunting. Everything will be on you — shipping, inventory management, etc.
This is why we recommend setting up a shop with Shopify. It's an all-in-one commerce platform to start, run, and grow a business.
Here at Frame It Easy, we've also developed our own Shopify app that can connect to any Shopify store and provide an easy, all-in-one solution for selling framed art. We may be a bit biased, but we feel it's one of the best art dropshipping apps out there. (If you don't know exactly what dropshipping is, it's a method of online sales where you outsource shipping, inventory, and storage to a third party to streamline your business.)
In our case, the framing Shopify app works like this: Artists make their art/photos, upload the digital files into the app, choose which sizes/styles they prefer to offer in their store, set their markup price, and then let Frame It Easy do the rest. We will print, mount, package, and ship the framed prints direct to your customers. This not only streamlines your workflow but frees up more of your time to focus on what you're good at (making art!) without having to worry about any of the logistical aspects.
This allows you to work from, well, wherever you want to. And it also gives you a shot at entrepreneurship without having to risk too much or invest too much money. Order on-demand, and you don't have to worry about inventory and overhead. You'll be able to set your own prices and control your own profit margins.
Your customers will also have no idea — they'll buy from you and then get a package without your brand name on it.
White Label Your Orders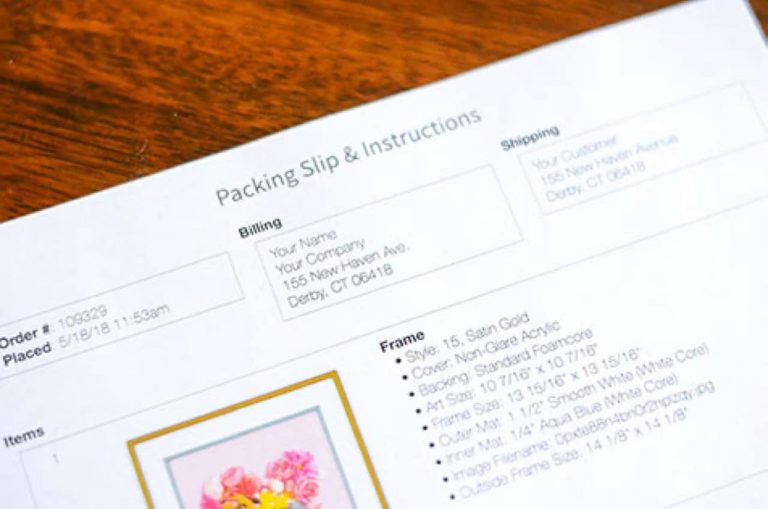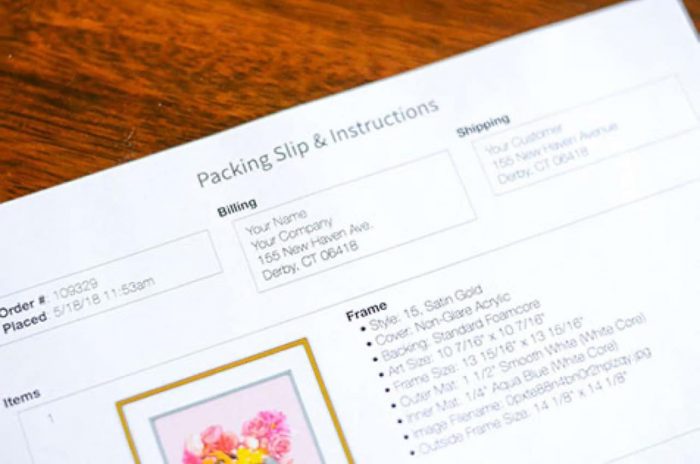 White labeling is a great way to remove our branding on your orders. This means that the customer will receive your art, thinking that everything came directly from you — art, frame, packaging, and just about everything!
This is great for taking full advantage of dropshipping and giving your business the illusion of being much bigger than it is.
The billing information that you have on your account/orders will appear on the packing slip and the label on the back of the frame. (Note: All orders placed through our Shopify app are automatically white labeled!)
Step 4: Market Yourself and Your Business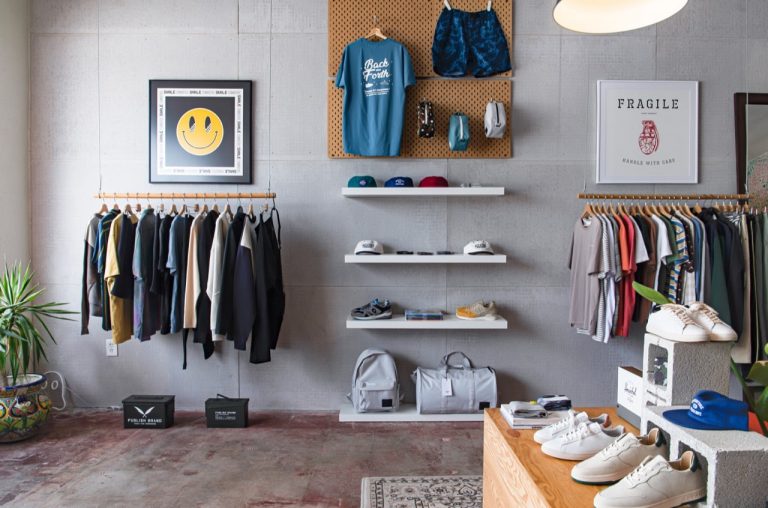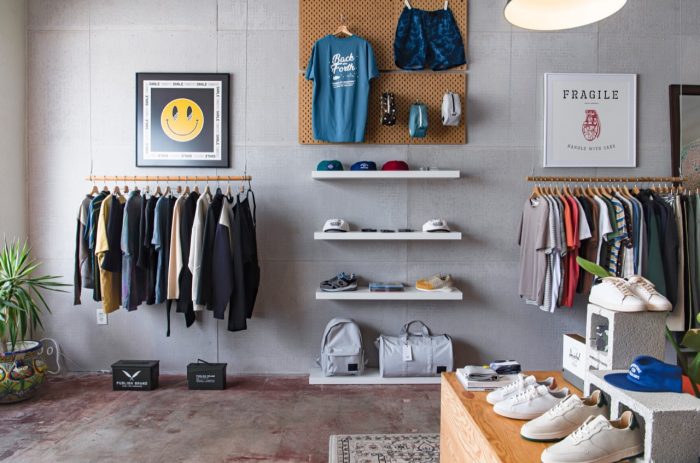 This may not be the first step for starting an art business but arguably the most important. Market your art (& yourself)! Make people aware that you exist, and then make them want to buy your product. There are many ways to approach marketing depending on your niche, target market, products, etc., but below are a few key areas you'll want to consider.
Social Media Marketing
Social media, believe it or not, is still pretty young. It first emerged less than twenty years ago and has only been utilized by businesses in an effective way for a little over a decade. That said, amassing a following on social media is hard work — a lot of commenting on and liking posts, not to mention making your own!
There are tons of great resources to help you get followers on social media, Instagram, in particular. A lot of it just revolves around leaving an imprint on your local community; comment on people's posts! This creates a digital ecosystem, so to speak.
However, it's still important to note that social media has given opportunities to entrepreneurs in unprecedented ways. If you know what you're doing, you can carve out a good income with your art and turn it into a decent side hustle or even a full-time career.
Email Marketing
Once you're able to attract customers to you, you're going to want a way to stay in touch to let them know about new work you have or any other special offers/announcements that pop up.
There are many email marketing services out there are varying price points, so do your research and find one that best fits your particular needs.
There are ways to write the best possible copy in your e-mails, just to make everything pop. The more an e-mail grabs your customer's attention, the more likely they are to click on it! This means more chances to convert sales. You can do a bunch of things, too, to boost how catchy your copy is.
These include the following: writing a totally fantastic subject line, as well as a great preview paragraph. Always try to write to your audience, too. Stick to what your audience wants, and think about the type of people you want to reach!
Local Marketing
Depending on where you live and what kind of art you offer, your local community might just hold some of your biggest supporters. Look into art fairs, exhibitions/galleries, or even opportunities to collaborate with other local businesses.
You can still direct people to purchase from you online in many cases, but having some examples they can look at — as well as getting to know your customers in person — can be an invaluable strategy.
Because everyone's community is slightly different, it's more difficult to give objective tips about this. That said, local coffee shops are always a great place to hang fliers up, with the permission of the establishment, of course. Public gatherings like art festivals or even farmer's markets are always great places to go out and just network. The more people you know, the more potential customers you might have!
Paid Advertising
While perhaps not as viable when you're just starting out, once you're able to get your business off the ground with more organic and low-cost marketing initiatives you're not going to want to discount paid advertising opportunities.
Whether you dabble in Google or Facebook ads, pay to sponsor a podcast episode, or even consider going back to physical mailers, in order to grow and scale a business, at some point, it is likely you'll need to invest a few dollars. As long as you're getting back more than you're paying out, it can be a lucrative way to scale your business.
Step 5: Make More Art!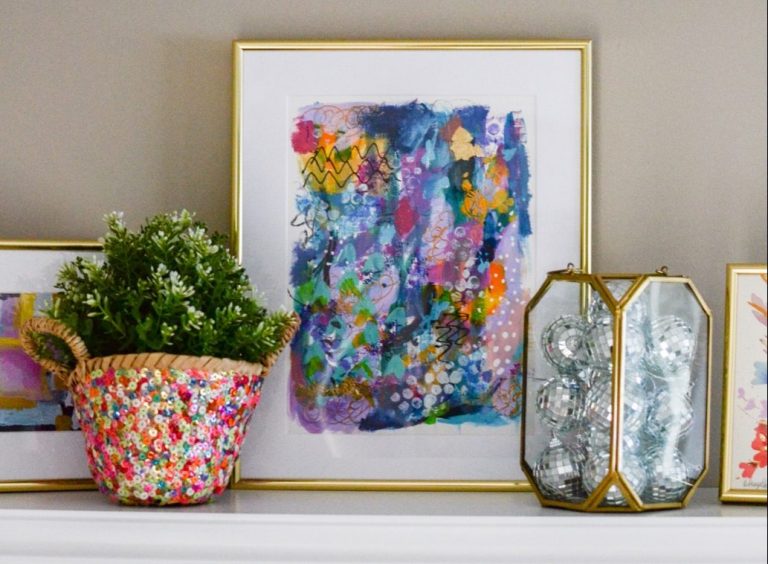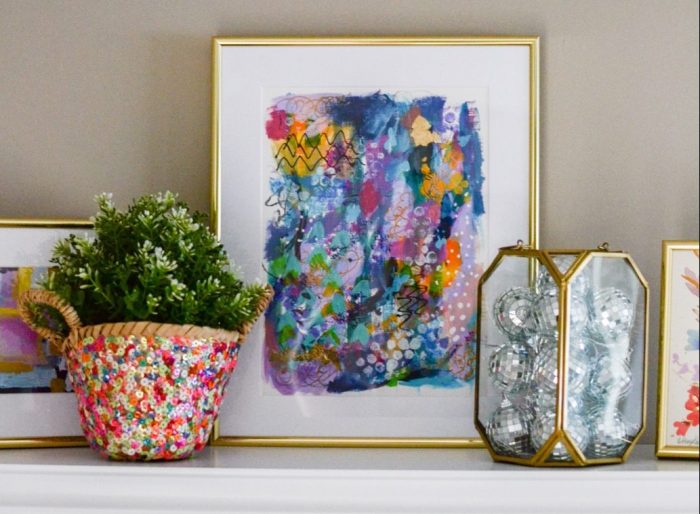 Coming around full circle from Step 1, once you've got your art business up and running and you're found some ways to continuously market yourself, the cycle needs to repeat itself! Not only will a large catalog help you attract new buyers, but if you have a regular influx of new work, previous buyers will likely keep coming back for more (and tell their friends).
How Frame It Easy Can Help You Start Your Art Business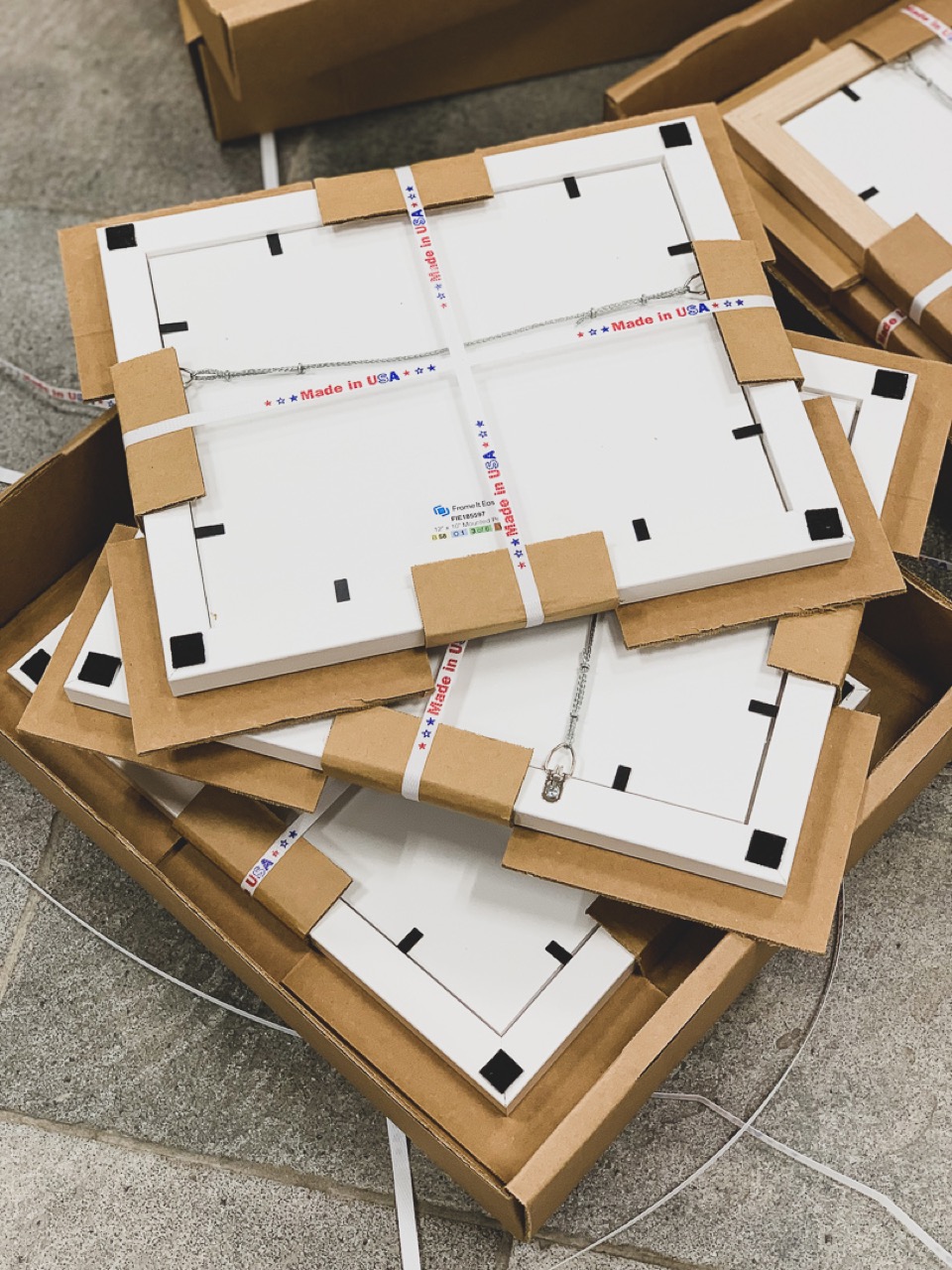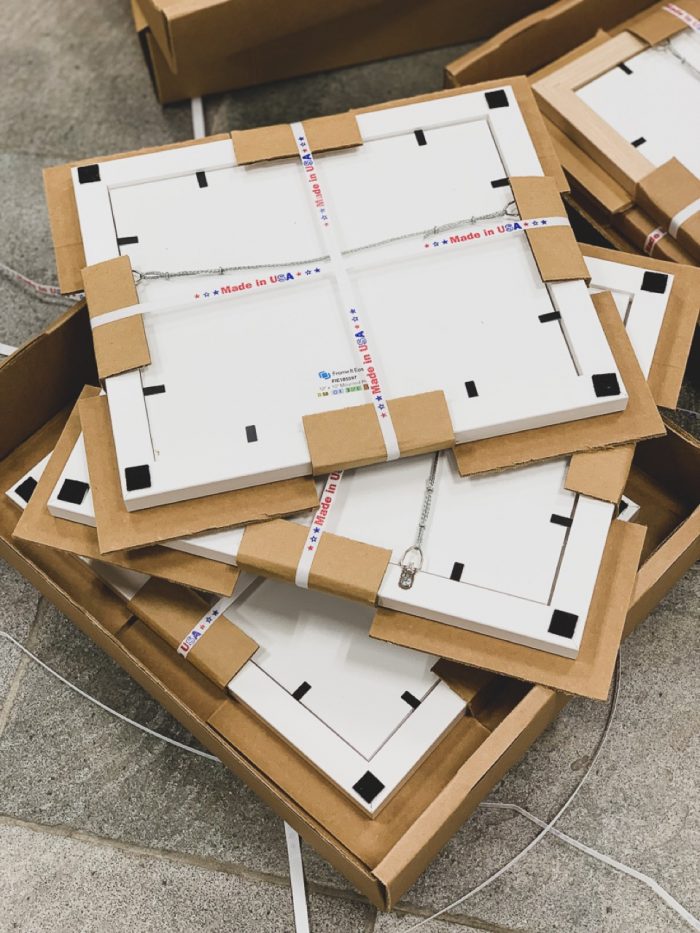 Here at Frame It Easy, we want to see you succeed. We want to empower artists (& other creatives) to not only start their own businesses with very little startup cost but maintain a growing business by partnering with a trusted fulfillment center.
We offer some of the most competitive pricing around, so when you set your own markups, you're in the best shape to maximize your profit margins. It's a win for everyone!
For more information on using our service for your business, feel free to check out our frame resellers page, or contact our team directly by emailing business@frameiteasy.com.
Selling Your Art Online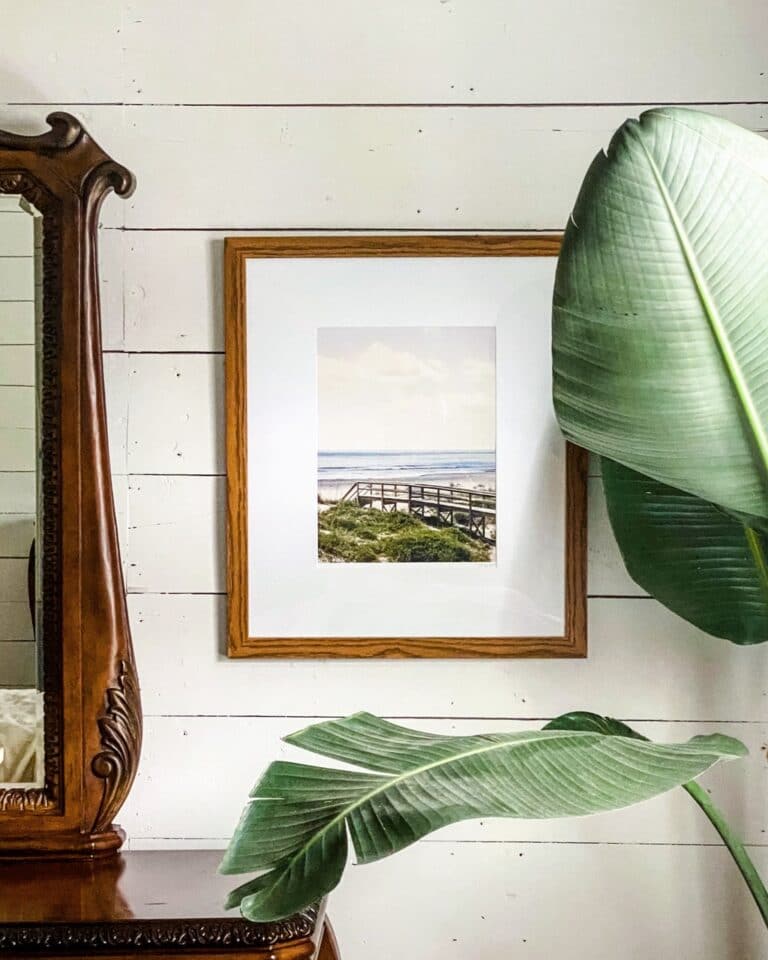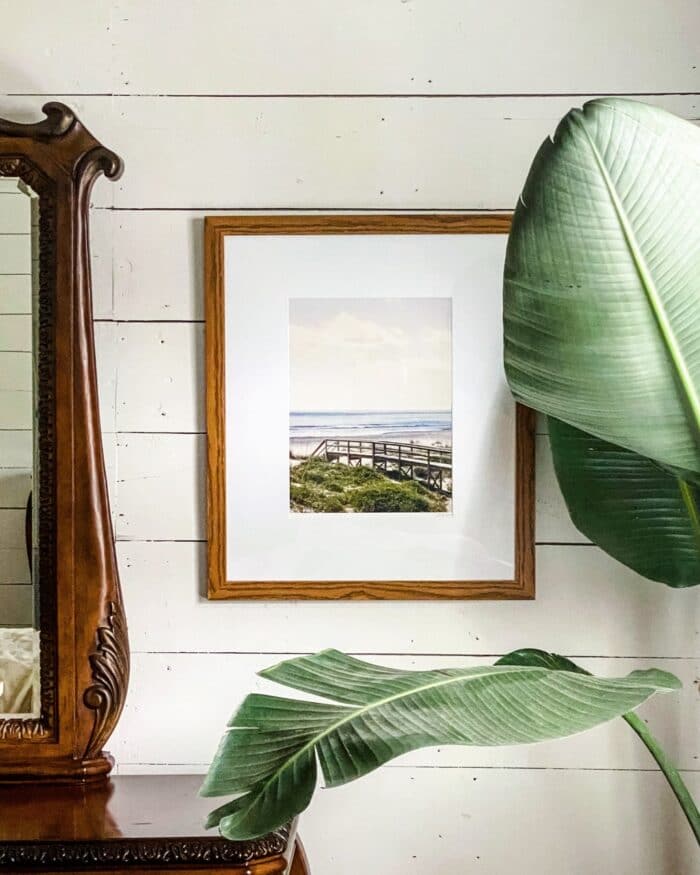 Things go in and out of style. If there's one thing that's pretty apparent, though, it's that art in some shape or form will always be sought after. This means that, if you're an artist and want to sell art, there should be an opportunity to do so. In addition, with the advent of dropshipping, it's easier than ever to sell your products without having to incur massive startup costs.
There are a few steps you should keep in mind, though. From the beginning process to completing the final sale. Keep these in mind, and you should be off to a great start:
Find time to make art. Figure out what style & sizes you want to sell.
Price your art according to your skill & style.
Find a platform to sell your art. (Shopify is a great, user-friendly platform, especially when you use the Frame It Easy Shopify app!)
Market yourself to get your name out there and develop a brand people are drawn to.
Make more art!
If you have any questions about these steps, just reach out to us. We definitely want to help you get started!