Many of us have signed art prints from a favorite artist or a few autographed photos of a famous band or celebrity. Some of these rare items include edition numbers and elaborate signatures usually located on the bottom right border of the print or image. Not only is it important when framing not to cover these notations up but to highlight them (for bragging rights of course! 🤩)
In this post, we'll show you how to properly frame for signed art prints and autographed photography, and how to emphasize the signatures to showcase these cool and uncommon collectibles!
---
---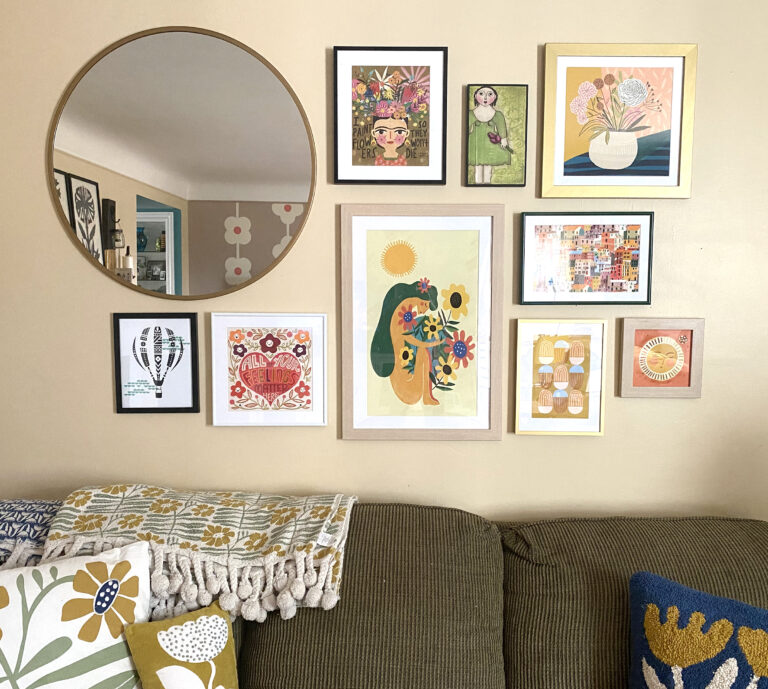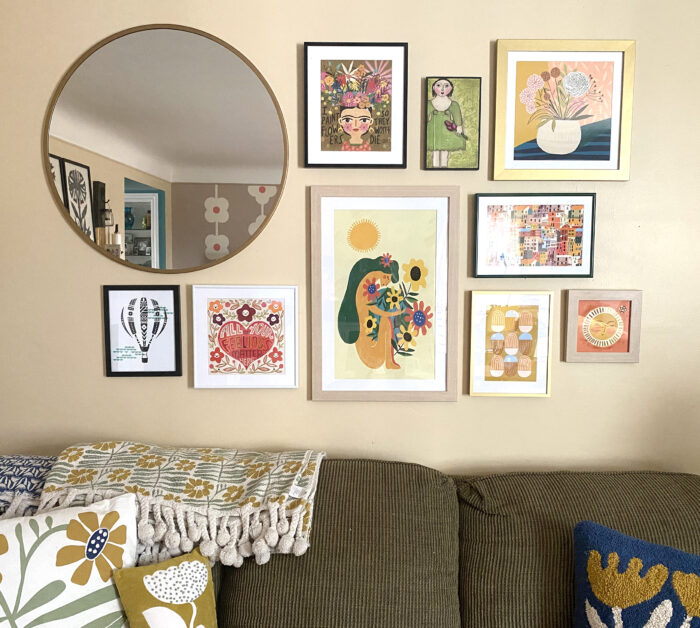 Preparing Your Prints: Cleaning, Care, & Selection.
Frame Cover
Before choosing a frame, take a look at your print or photo. We recommend choosing a non-glare option for glossy photos and prints. Our non-glare acrylic has a matted coating that disperses light and reduces reflections, allowing for a clearer view of your photo if located by a natural light source.
For prints and artwork with a matte finish, we suggest a clear acrylic cover. If your artwork is colorful and bright, the clear option is perfect- as it won't diffuse or soften colors! Do keep in mind when placing or hanging your frame that this cover is reflective, so glare could happen.
We prefer acrylic over glass for our frames for a handful of reasons. It's lighter than glass, it is more cost-effective to ship and also reduces the possibility of damage during shipping, glass often has a green tint (ew! 🤢), and acrylic covers can protect against harmful UV light!
For more help choosing a cover – check out our Guide To Our Acrylic Frame Covers and take a deeper look into our non-glare cover option.
Matboard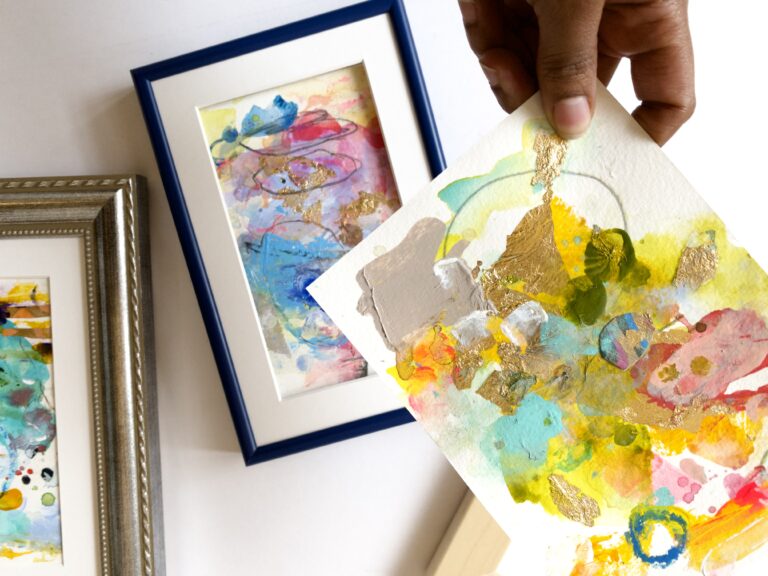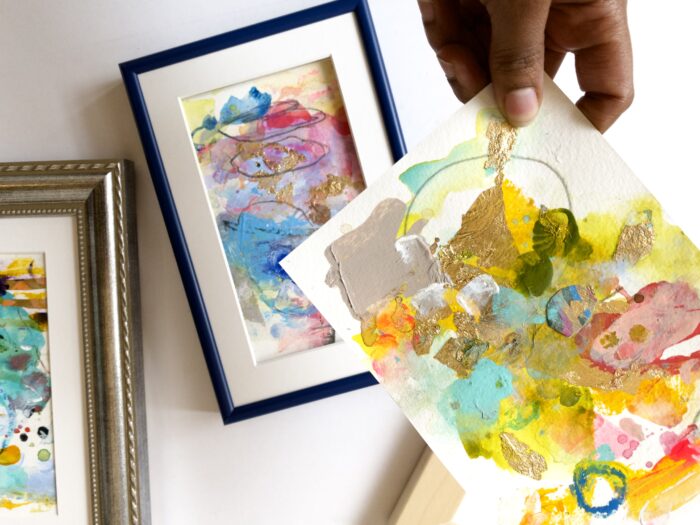 Want to really make that signature stand out? Highlight it with a matboard, (it's like a frame within a frame! 😲) Think about your color options and if you want a single or double matting. No matter your choice, measure your artwork carefully! Our frame builder adds in a 1/4″ overlap to keep your artwork in place! If this overlaps any signatures or additional features, give float mounting some consideration!
Mounting
While there a quite a few ways to mount your art or photo we recommend the T-Hinge or H-Hinge methods. The H-Hinge method not only ensures your print will be safely secured but if you have edges you want to showcase and forgo that 1/4″ overlap – this is the method for you! For those who want to add a little more security, the T-Hinge method will keep your print secure, centered, and safe.
Tips & Tricks: Keeping Your Signed Art Prints Safe.
Cracking, Peeling, & Curling
Cracking or peeling of artwork can occur for a variety of reasons, most commonly being that your frame has been placed in an area with excess moisture. Make sure art that's placed in steamy bathrooms or kitchens is located away from hot spots or steam vents.
Browning AKA "Mat Burn" & Discoloration
Mat burn or discoloration can mean a few different things, if you find your artwork has lost some of its luster, make sure it's not facing a window with direct sunlight. Our acrylic covers do protect against some UV rays – but it's best to keep your art safe and out of harm's way! Mat burn occurs when an acidic mat has been left on the artwork for too long, resulting in a dark line or mark on the piece. Luckily, all matboard stocked by Frame It Easy conforms to industry standards. They are marketed as acid-free by their manufacturers so there's no need to worry if you're ordering with us!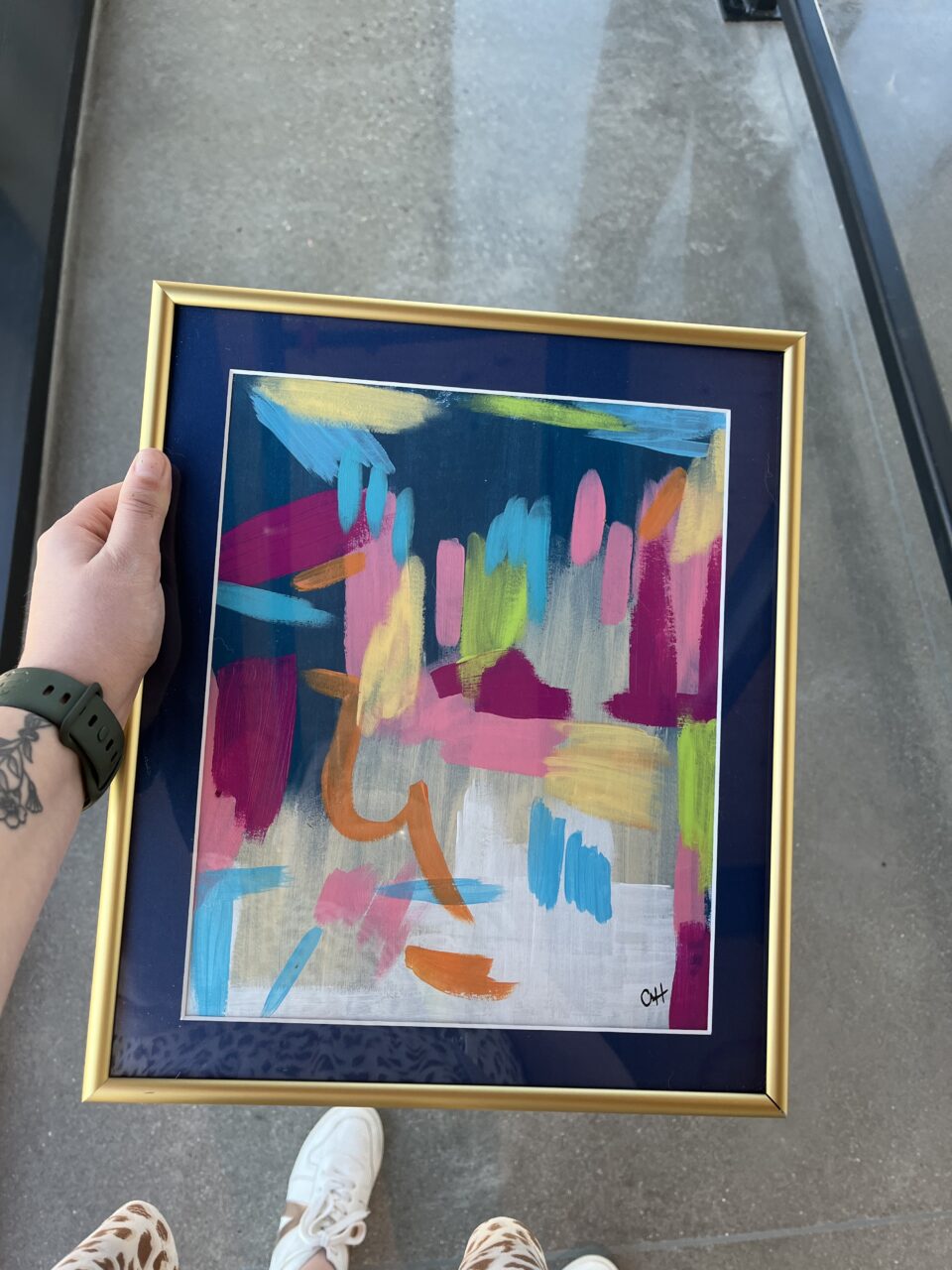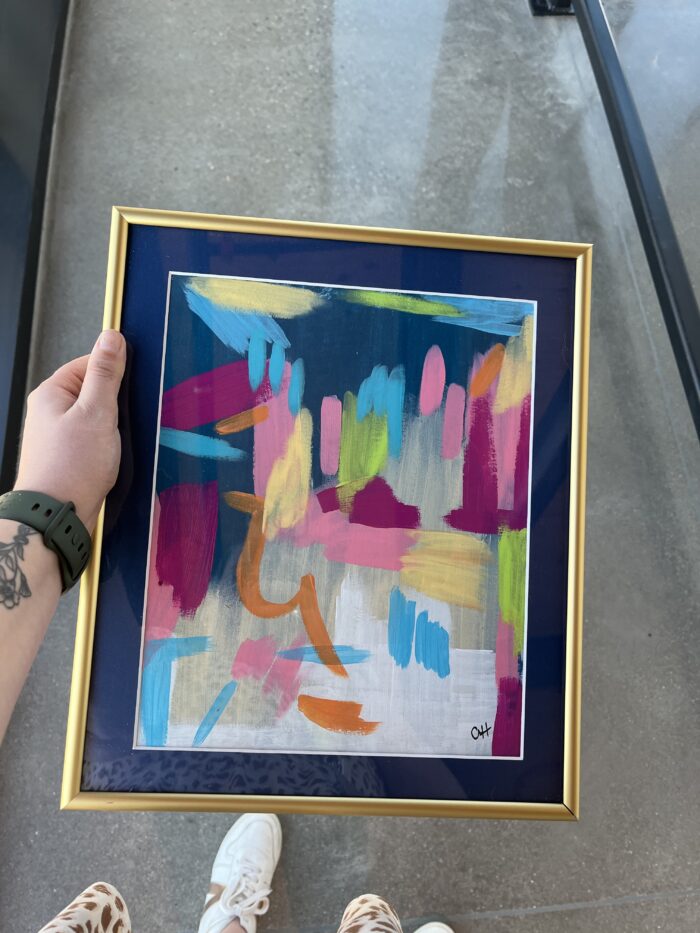 The Final Touches
Security
As always, make sure you scout out the perfect location in your home, office, or space to hang your autographed print! Confirm it's not in direct sunlight, over any steam/heat vents, and away from grabby fingers or high-traffic areas. P.S. Be sure to use the proper hanging hardware that comes with your frames!
Rule-breaker? Alright, you rebel, here are some tips for hanging artwork in risky areas!
Cleaning
No need to worry about any smudges or streaks when ordering from Frame It Easy – all our covers come with a protective peel-back liner on both sides, so it's ready for you when you want to place your art! For general upkeep and dusting, we recommend wiping down your frame using a microfiber cloth and a bit of water. For more cleaning tips and tricks, check out our post on picture frame maintenance.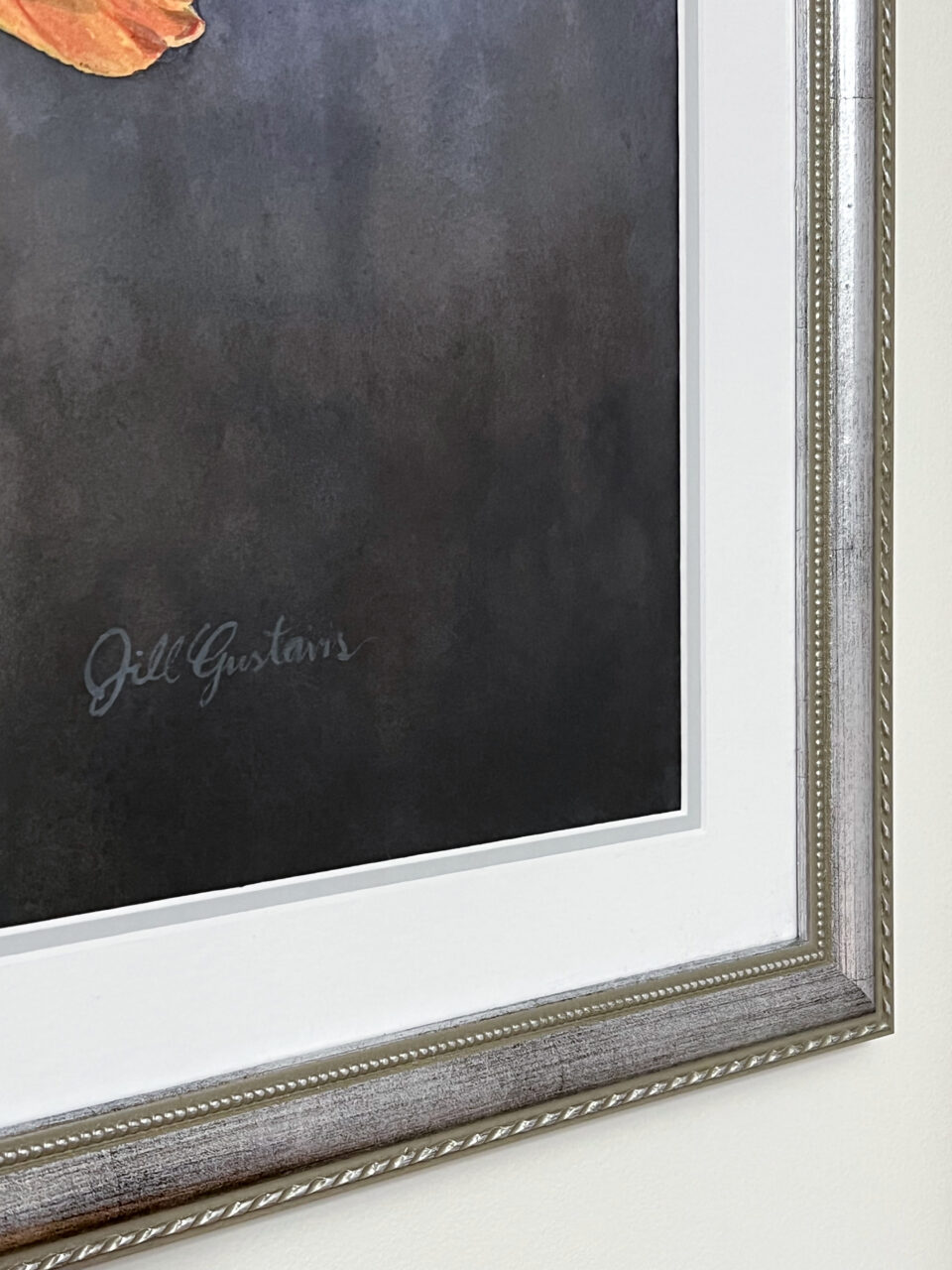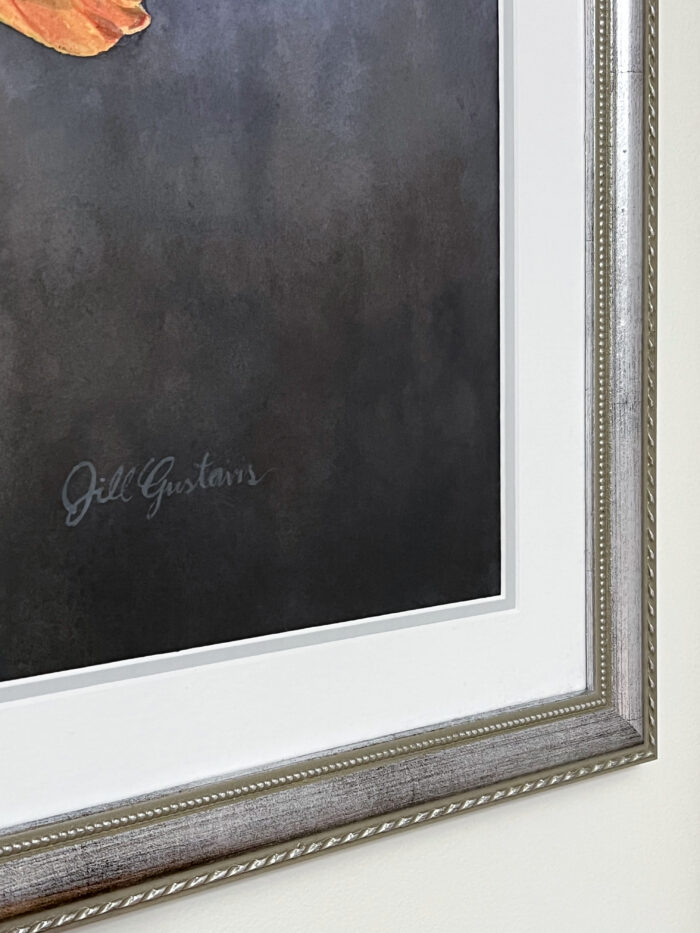 Final Thoughts
We hope this post has inspired you to get creative with your framing and wall display! When you're ready, head over to our custom frame designer to get started on crafting the perfect frame for your autographed photos or signed art. When creating your new frame just remember these few key points:
We automatically apply the 1/4" overlap to all of our frames here at Frame It Easy – keep this in mind while ordering, we'd hate for you to cover up any signatures!
Non-glare acrylic covers are best for glossy photos and prints.
Clear acrylic covers are great for prints and artwork with a matte finish.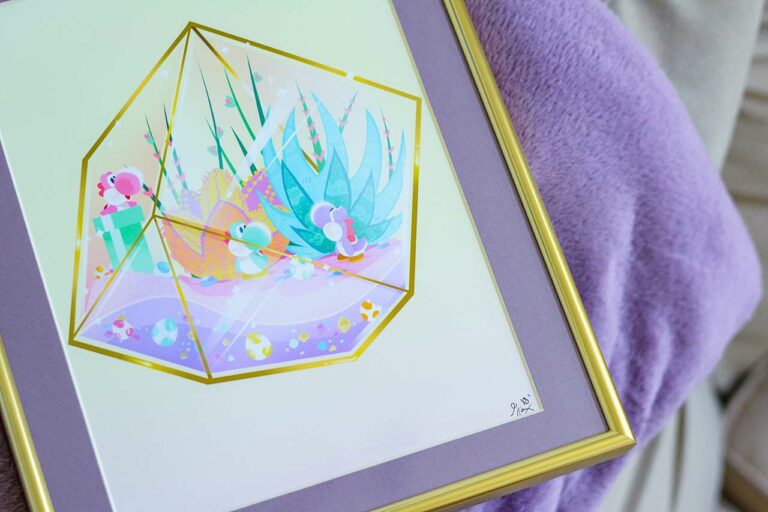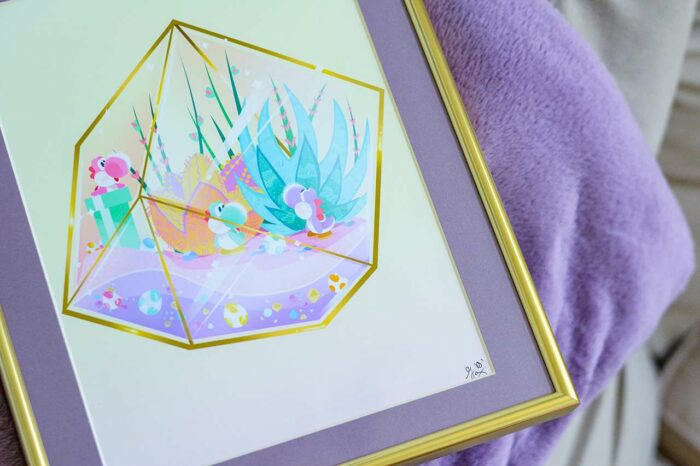 Show off your signed prints or autographed photos – Inspire others by sharing your photos, and tell us your story! If we share it, you'll receive a coupon for 15% off your next order!
Don't forget to follow us on our socials for more daily inspiration!
🍌 Free Fruit Art Prints!🫐
🍏 Download Free Fruit Art Here! 🍒
Subscribe to our mailing list for exclusive goodies, fun quizzes, framing tips and tricks, and so much more!
This post first appeared as Signed Art Prints & Autographed Photos (3 Easy Framing Tips!) on Frame It Easy - Learning Center for Custom Picture Framing.